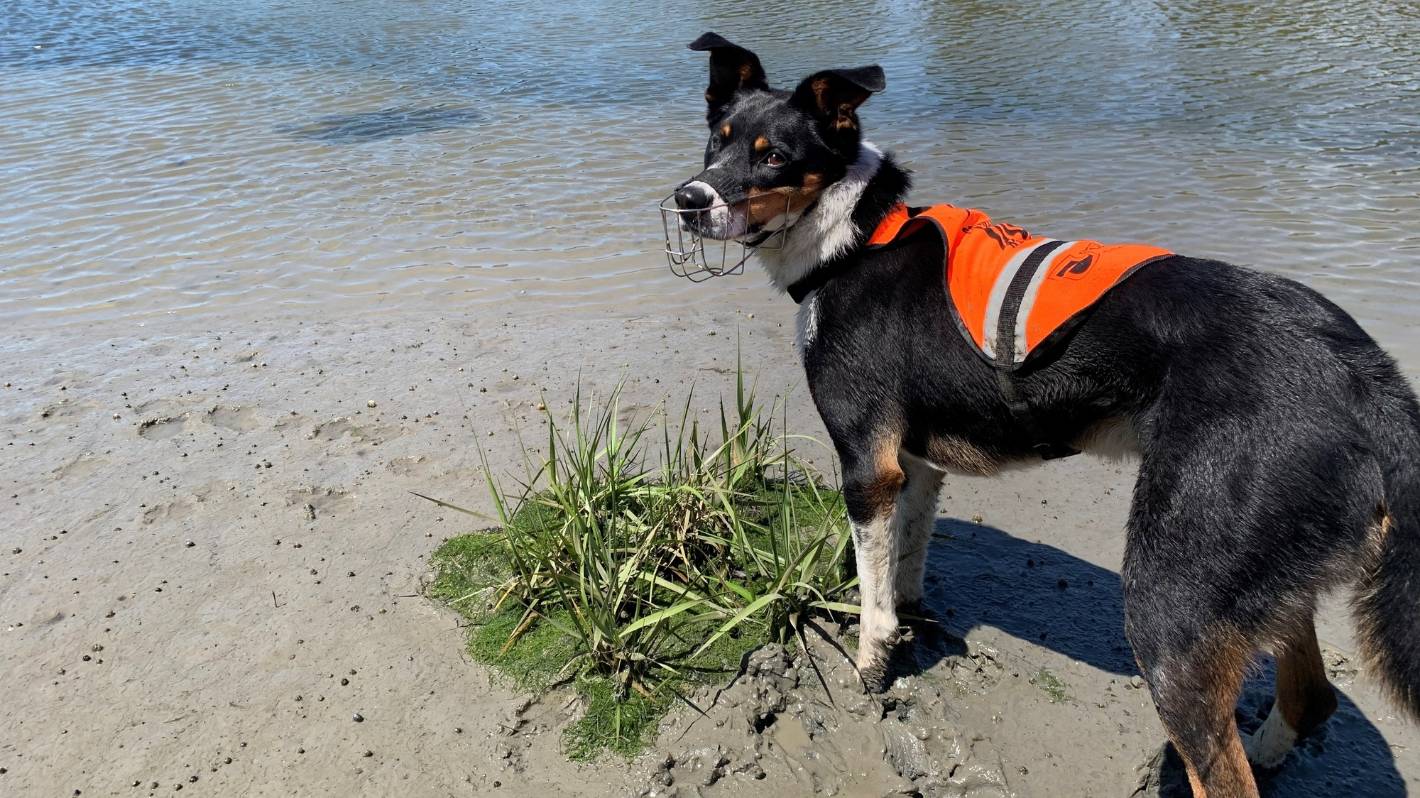 One-Eyed Weed Sniffing Dog Gets a New Important Job
When most people think about dogs being trained to recognize certain smells, they are probably thinking about drug-sniffing dogs or cadaver dogs. Dogs also play an important role in other important jobs, like sniffing for explosives, scat from endangered species, and trafficked ivory. Some dogs are even sniffing out weeds to help with conservation efforts.
Conservation dogs have already had a great deal of success in helping with various kinds of conservation jobs. One important task is to learn to locate different kinds of plants, especially ones that are growing in places where they don't belong. Wink is one particularly smart dog who has successfully learned to recognize different kinds of weeds.
Wink, the Unlikely Conservation Dog
By the time he was 4 years old, Wink had proven himself adept at different tasks. He had an unlikely, beginning, though, that makes his success even more remarkable. At the tender age of 5 months, Wink developed an ulcer that caused him to lose an eye. Losing an eye never held him back, though. Wink lives in New Zealand and goes where he needs to when he gets the call for help.
How Do Conservation Dogs Do Training?
Unlike humans, dogs can't sit in a classroom and learn instructions. They work on a rewards system instead. Wink will spend 3 months learning to identify one specific plant. At first, Wink learned that he would get a reward if he sat after sniffing the right plant. Then Wink had to find the weed in other places, such as in a jar with a hole in the lid. As it got harder and harder to find the target, Wink learned that he now had to bark when he smelled the target plant
Invasive Species
Why do we even need conservation dogs? Dogs like Wink help to find where an invasive species has taken hold so it can be removed. An invasive species is any plant or animal that moves into a new area and causes ecological harm. The new species competes with the native species for limited resources, sometimes causing the extinction of native plants and/or animals and changing the entire habitat.
Sometimes an invasive species enters a new area by accident, such as when ocean waves carry it to another area. Sometimes humans bring the invasive species themselves without realizing the consequences. People brought Kudzu to the U.S. from Asia because they thought it was pretty, and it has taken over the southern states and is threatening others. Kudzu can a foot every day, so it gets out-of-control quickly.
Wink's Different Jobs
Wink doesn't realize he has a job because he's having fun. For detection dogs, their important work is a game.Wink helped to sniff out Spartina grass in the past. Spartina grass was originally brought to New Zealand on purpose to help stabilize estuaries and river banks. Unfortunately, it grows so fast it can change estuaries into grasslands in just a few years. Wink found over a hundred patches of Spatrina grass that the conservation officers were able to dig up.
Now Wink is going to tackle African love grass. African love grass is a hearty weed that can tolerate terrible conditions, even droughts and frosts. Wink spent three months in training so that he can set out with his conservation team on his new task. If they are successful, they will head off another invasive species and then go focus on another.
Wink isn't the only canine hero helping to save the environment. There are others with their own stories.
Twins Whose Lemonade Stand Was Robbed Gets Surprised By Community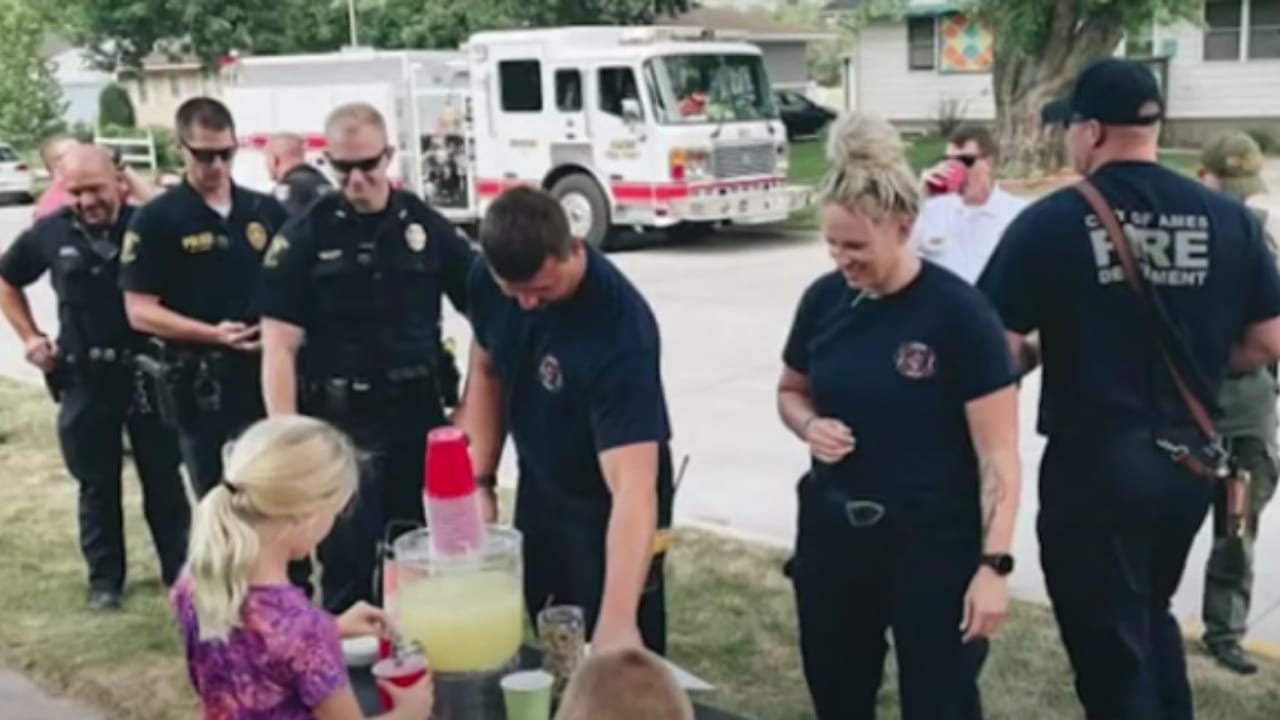 Being robbed is bad by every means; however, when it's a child or children who the criminals prey on, this draws the wrath of everyone.
When two innocent young girls are trying their hands at entrepreneurship, it is a sign that they have great plans ahead and believe that the world awaits them with open arms.
However, for a pair of nine-year-old twins, they saw the bitter side of life way too early, and the community decided to chime in and help remove or at least soften the scars in their minds of what the world represents.
After a robber decided to steal from a lemonade stand operated by the two 9-year-olds, the Ames community reacted.
Katelyn and Elias, twins, had a lemonade business on Monday, but things rapidly went south.
"We were simply selling lemonade when a car pulled up, and a girl got out, so I asked if she wanted lemonade," Katelyn explained. "She answered 'sure,' then took the tip jar, climbed into the passenger seat, and drove away."
When the family phoned the cops, they said the response was better than they could have ever imagined.
Officer Celena Rohland stated, "I started texting some of the folks I work with, asking them to get together and maybe visit the lemonade stand so that we could make a difference in Katelyn and Elias' day."
The twins reopened their stand, deciding that when life hands you lemons, you make lemonade.
The cops had no intention of taking the matter lightly. Four different law enforcement agencies arrived to assist them in recovering the money that the culprit stole.
"It makes me so glad to see these youngsters so happy right now. It's all about that. Taking care of our neighborhood," said one community member, Kyle Dirks. It is a sentiment shared by scores of other residents there.
Katelyn and Elias' mother commented that this life lesson makes it all worthwhile.
"There was one terrible apple," Karen Smidt explained, "but they got to experience the goodness of so many more people, and one bad apple will not spoil it for us." "We're going to keep going."
According to the family, they have now raised more than $750. They intend to donate the entire sum to the Shop with a Cop program, and they are thrilled to be able to give back to the community that has helped them.
What happened to these young entrepreneurs might be a lesson to many criminals who have the money but not the people's hearts.