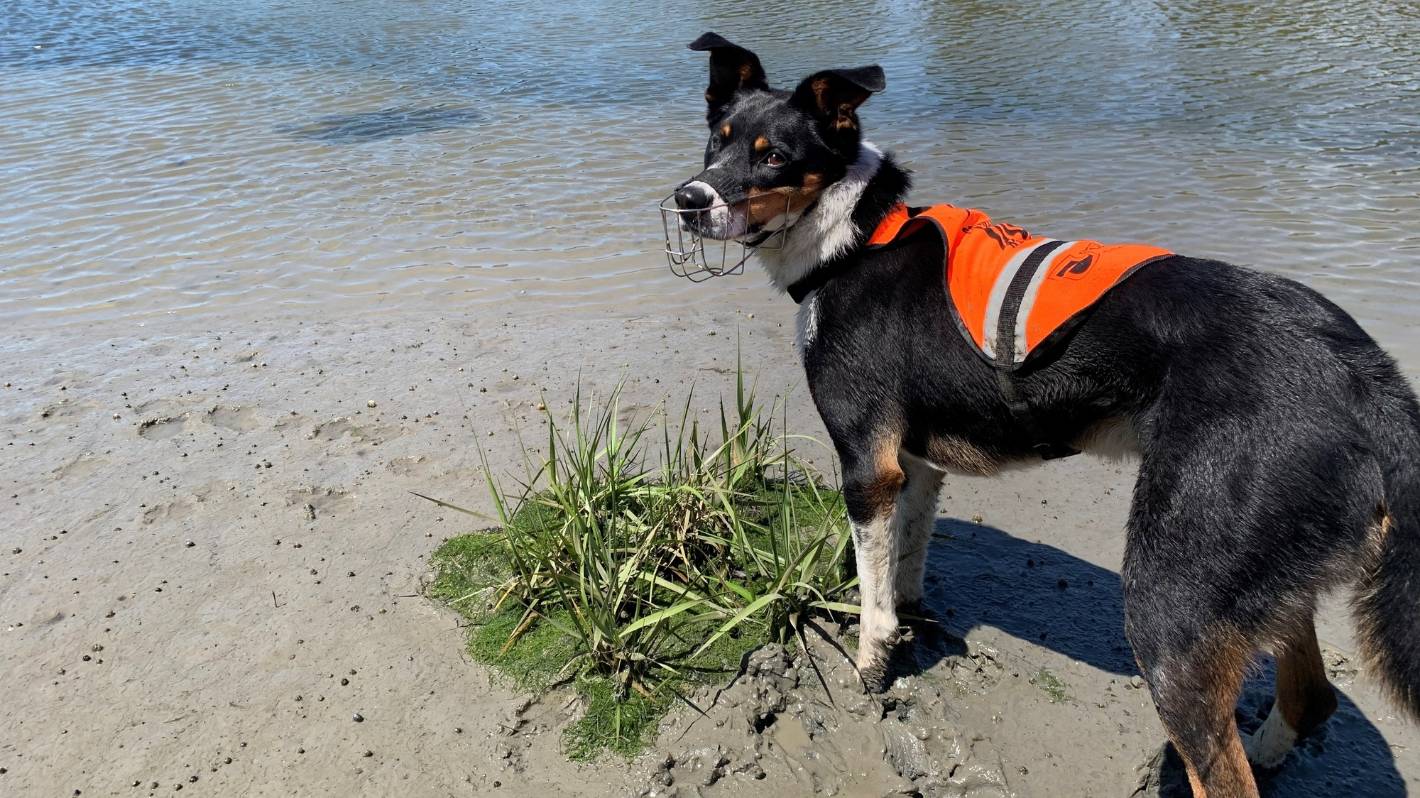 One-Eyed Weed Sniffing Dog Gets a New Important Job
When most people think about dogs being trained to recognize certain smells, they are probably thinking about drug-sniffing dogs or cadaver dogs. Dogs also play an important role in other important jobs, like sniffing for explosives, scat from endangered species, and trafficked ivory. Some dogs are even sniffing out weeds to help with conservation efforts.
Conservation dogs have already had a great deal of success in helping with various kinds of conservation jobs. One important task is to learn to locate different kinds of plants, especially ones that are growing in places where they don't belong. Wink is one particularly smart dog who has successfully learned to recognize different kinds of weeds.
Wink, the Unlikely Conservation Dog
By the time he was 4 years old, Wink had proven himself adept at different tasks. He had an unlikely, beginning, though, that makes his success even more remarkable. At the tender age of 5 months, Wink developed an ulcer that caused him to lose an eye. Losing an eye never held him back, though. Wink lives in New Zealand and goes where he needs to when he gets the call for help.
How Do Conservation Dogs Do Training?
Unlike humans, dogs can't sit in a classroom and learn instructions. They work on a rewards system instead. Wink will spend 3 months learning to identify one specific plant. At first, Wink learned that he would get a reward if he sat after sniffing the right plant. Then Wink had to find the weed in other places, such as in a jar with a hole in the lid. As it got harder and harder to find the target, Wink learned that he now had to bark when he smelled the target plant
Invasive Species
Why do we even need conservation dogs? Dogs like Wink help to find where an invasive species has taken hold so it can be removed. An invasive species is any plant or animal that moves into a new area and causes ecological harm. The new species competes with the native species for limited resources, sometimes causing the extinction of native plants and/or animals and changing the entire habitat.
Sometimes an invasive species enters a new area by accident, such as when ocean waves carry it to another area. Sometimes humans bring the invasive species themselves without realizing the consequences. People brought Kudzu to the U.S. from Asia because they thought it was pretty, and it has taken over the southern states and is threatening others. Kudzu can a foot every day, so it gets out-of-control quickly.
Wink's Different Jobs
Wink doesn't realize he has a job because he's having fun. For detection dogs, their important work is a game.Wink helped to sniff out Spartina grass in the past. Spartina grass was originally brought to New Zealand on purpose to help stabilize estuaries and river banks. Unfortunately, it grows so fast it can change estuaries into grasslands in just a few years. Wink found over a hundred patches of Spatrina grass that the conservation officers were able to dig up.
Now Wink is going to tackle African love grass. African love grass is a hearty weed that can tolerate terrible conditions, even droughts and frosts. Wink spent three months in training so that he can set out with his conservation team on his new task. If they are successful, they will head off another invasive species and then go focus on another.
Wink isn't the only canine hero helping to save the environment. There are others with their own stories.
Young Teen Uses Make-a-Wish to Help Feed Homeless For a Year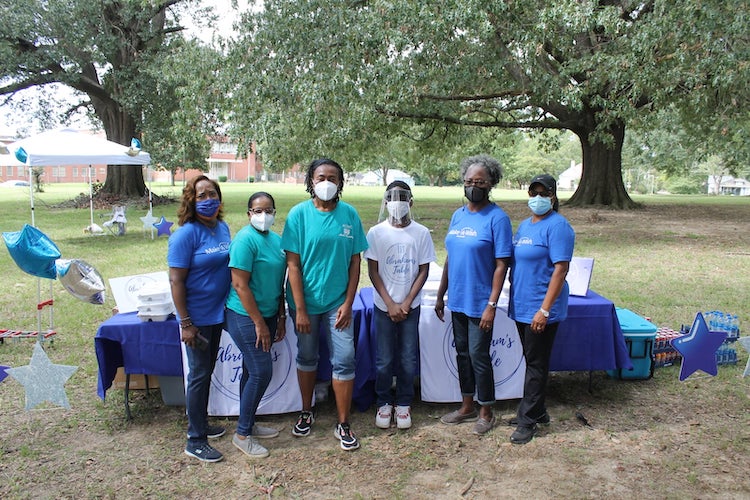 Talk about the latest gaming consoles or smartphones, and teenagers will go over the moon. You'd be surprised to know that there are a few exceptions, or at least one. Just recently, an ailing young boy had the opportunity to choose something exceptional.
What did he choose? He chose to ensure that, at least for the next year, as many street people as possible could have a nice, tasty, and healthy hot meal. Here's the story of a 13-year-old Mississippi boy named Abraham Olafbegi, with a big heart.
A bone marrow transplant was necessary for Abraham last year after he learned he had a rare blood disorder that required it. His transplant had been successful, and he was eligible for Make-A-Wish, an institution that gifts wishes to kids with chronic conditions, within a year of the transplant.
A lengthy wish was what Abraham desired, and he came up with a plan that he discussed with his mother. On the way home from a medical checkup, Abraham told his mother, Miriam Olagbegi, "Mother, I considered it deeply, and I'd like to help the starving," Olagbegi said. "Are you sure, Abraham?' His mom asked him. "There's a great deal you can accomplish; are you sure the PlayStation isn't an option for you?"
Abraham, unlike most teenagers, was not enthralled by the PlayStation. He was sure that he wanted to help homeless people.
Miriam said that Abraham's father agreed that it was a great idea. That's why we couldn't pass up the opportunity to teach our children the virtue of generosity.
During September, Make-A-Wish worked with Abraham to plan a free food distribution day in Jackson, Mississippi, using donated necessities. Abraham estimated that they fed approximately 80 people that first day.
"A few of the homeless people had returned to the area to spread joy by singing to Abraham and his family and thanking everyone after receiving a meal," he said. "The experience warms our hearts. Our parents taught us it is a blessing to serve others."
Still, Abraham's desire remains unfulfilled. Each month for one year, Make-A-Wish will grant Abraham's request to feed the homeless.
To feed up to 80 needy people on the 3rd Saturday of every month, the Mississippi chapter of the charitable organization is partnering with Abraham to identify local sponsors who can keep supplying the food they require. Two portions have already been provided by a local church and business, according to the narrator.
Abraham intends to continue feeding the homeless after his August 2022 has reached fruition. As he sees it, this effort could become a 501(c)(3) non-profit called "Abraham's Table."
The fact that we can carry on with this project excites us greatly. Because it's just so gratifying," Abraham's mother stated. "If I were living on the streets, I would hope that someone would remember me and then do something exceptional for me at some moment in time. My goal is to ingrain in my children a sense of gratitude for what they've received, and we do our best to do the same," she added.