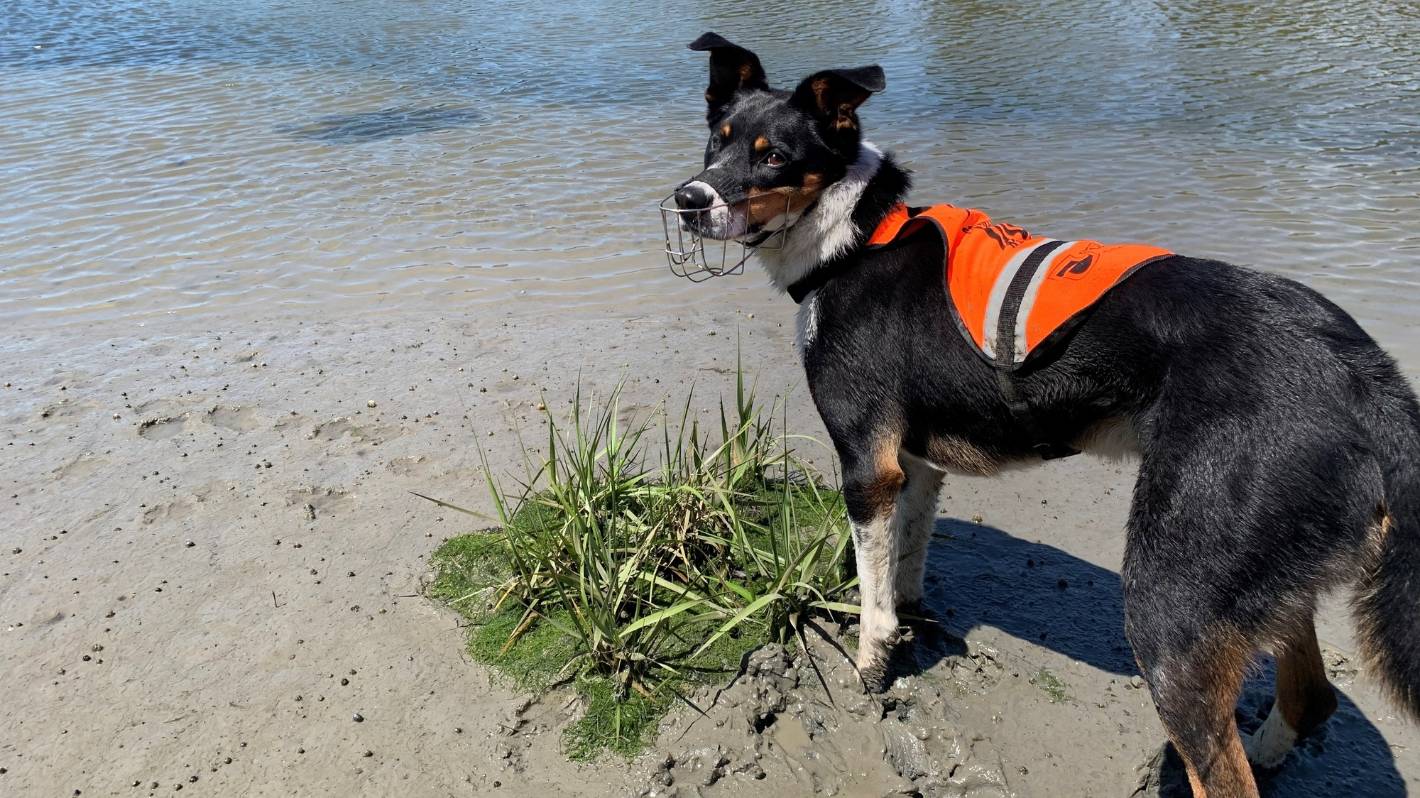 One-Eyed Weed Sniffing Dog Gets a New Important Job
When most people think about dogs being trained to recognize certain smells, they are probably thinking about drug-sniffing dogs or cadaver dogs. Dogs also play an important role in other important jobs, like sniffing for explosives, scat from endangered species, and trafficked ivory. Some dogs are even sniffing out weeds to help with conservation efforts.
Conservation dogs have already had a great deal of success in helping with various kinds of conservation jobs. One important task is to learn to locate different kinds of plants, especially ones that are growing in places where they don't belong. Wink is one particularly smart dog who has successfully learned to recognize different kinds of weeds.
Wink, the Unlikely Conservation Dog
By the time he was 4 years old, Wink had proven himself adept at different tasks. He had an unlikely, beginning, though, that makes his success even more remarkable. At the tender age of 5 months, Wink developed an ulcer that caused him to lose an eye. Losing an eye never held him back, though. Wink lives in New Zealand and goes where he needs to when he gets the call for help.
How Do Conservation Dogs Do Training?
Unlike humans, dogs can't sit in a classroom and learn instructions. They work on a rewards system instead. Wink will spend 3 months learning to identify one specific plant. At first, Wink learned that he would get a reward if he sat after sniffing the right plant. Then Wink had to find the weed in other places, such as in a jar with a hole in the lid. As it got harder and harder to find the target, Wink learned that he now had to bark when he smelled the target plant
Invasive Species
Why do we even need conservation dogs? Dogs like Wink help to find where an invasive species has taken hold so it can be removed. An invasive species is any plant or animal that moves into a new area and causes ecological harm. The new species competes with the native species for limited resources, sometimes causing the extinction of native plants and/or animals and changing the entire habitat.
Sometimes an invasive species enters a new area by accident, such as when ocean waves carry it to another area. Sometimes humans bring the invasive species themselves without realizing the consequences. People brought Kudzu to the U.S. from Asia because they thought it was pretty, and it has taken over the southern states and is threatening others. Kudzu can a foot every day, so it gets out-of-control quickly.
Wink's Different Jobs
Wink doesn't realize he has a job because he's having fun. For detection dogs, their important work is a game.Wink helped to sniff out Spartina grass in the past. Spartina grass was originally brought to New Zealand on purpose to help stabilize estuaries and river banks. Unfortunately, it grows so fast it can change estuaries into grasslands in just a few years. Wink found over a hundred patches of Spatrina grass that the conservation officers were able to dig up.
Now Wink is going to tackle African love grass. African love grass is a hearty weed that can tolerate terrible conditions, even droughts and frosts. Wink spent three months in training so that he can set out with his conservation team on his new task. If they are successful, they will head off another invasive species and then go focus on another.
Wink isn't the only canine hero helping to save the environment. There are others with their own stories.
Missing Hiker Spotted By Train Passenger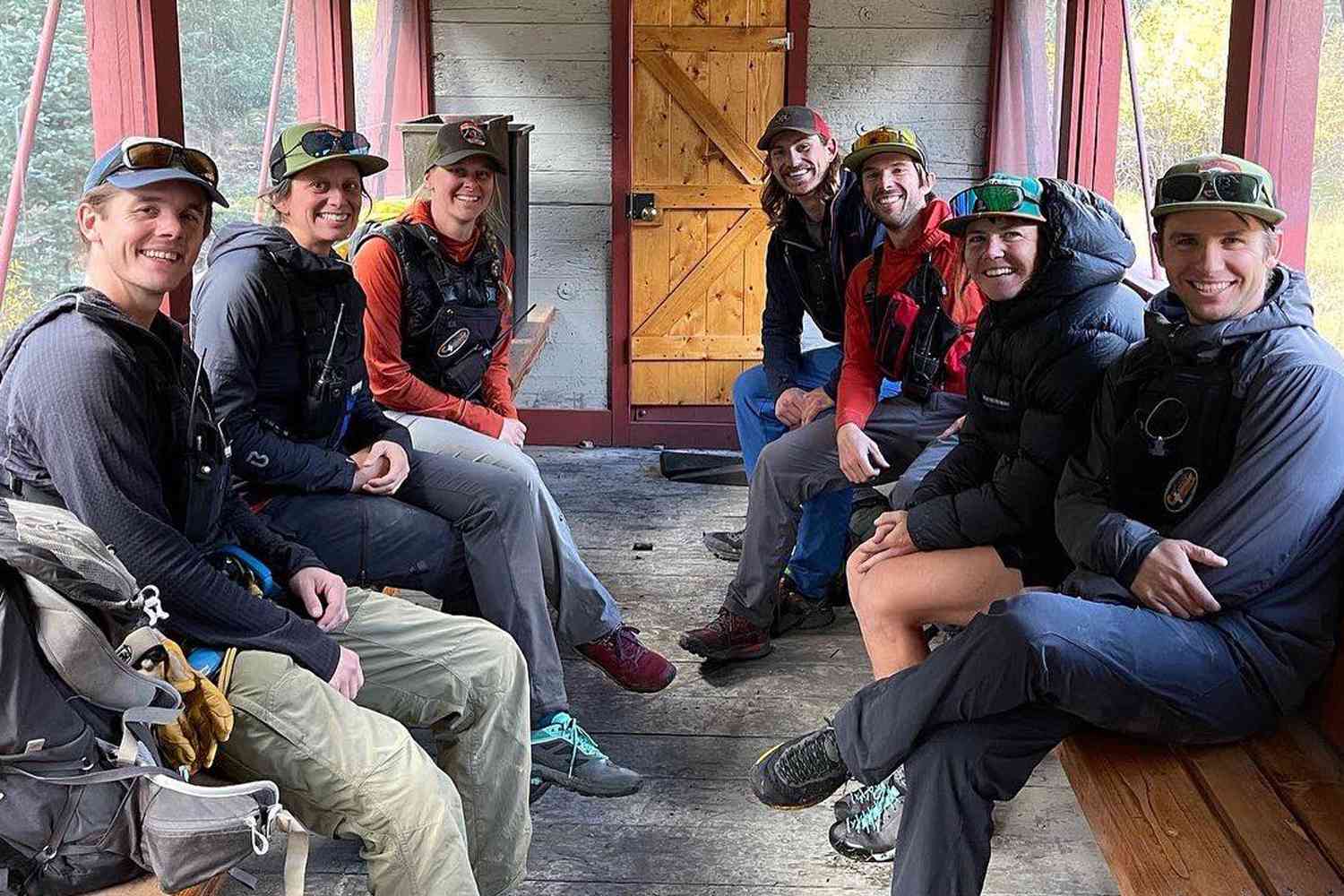 Day Trip Turns Into Two-Day Trip
A young woman hiking in Colorado found herself completely unprepared when she fell down a 90-foot cliff, becoming badly injured. A New Mexico native, the hiker left the trail in search of better photo opportunities. While trying to take pictures of the beautiful scenery, she lost her footing and could not prevent her accident. Her injuries included a broken leg and possible concussion, and she may have been unconscious for several hours. Because she only planned to be out during the day, the hiker only had enough supplies to last for a short time. Her clothes were suitable for a day trip, but not warm enough for nights in the area.
Injured Hiker Starts by Helping Herself
In her 20s, the hiker survived for two days with her injuries, but it is unknown how much longer she could have gone on without food, water, or medical aid. Because of her will to live, she managed to crawl to an area where she was more likely to be visible to passing travelers. The Animas River was cold and moving quickly, but the injured hiker managed to make it close to the riverbank. On the other side of the river, she could hear and see the train passing.
Train Passenger Becomes Unlikely Hero
Luckily for the injured hiker, at least one of the passing trains was a passenger train. One of the passengers was enjoying the view through the area and paying attention to the landscape, probably hoping for interesting sights and animal spotting. There is no doubt that she was surprised to see a human hand waving for help, but she did what all heroes do and acted immediately. The woman who spotted the injured hiker immediately notified the train officials so that they could notify the train company and find a train that could stop and see what was going on with the person waving.
Qualified Heroes
The engineer and fireman on the next train were a married couple who knew how to help injured people in emergencies. Nick and Kylah Breeden were on the next passing train, and they willingly stopped to help. Over 300 passengers waited while the couple checked out the situation, and Kylah stayed behind when it became clear that the hiker could not be transported across the river without extra help.
Kylah is a trained paramedic and she stayed with the hiker while waiting for help. The hiker needed to be transported across the river on a backboard because of her injuries. Then a gurney took her to a waiting helecopter.
Willing Heroes
If not for the actions of all those people, the hiker would doubtless have stayed alone without help. Many of the people who helped did so as part of their jobs, but they went above and beyond, such as when Kylah Breeden stayed overnight with the hiker while waiting for help. But none of it would have been possible if the train passenger simply wanting to enjoy the scenery didn't notice and immediately find help.