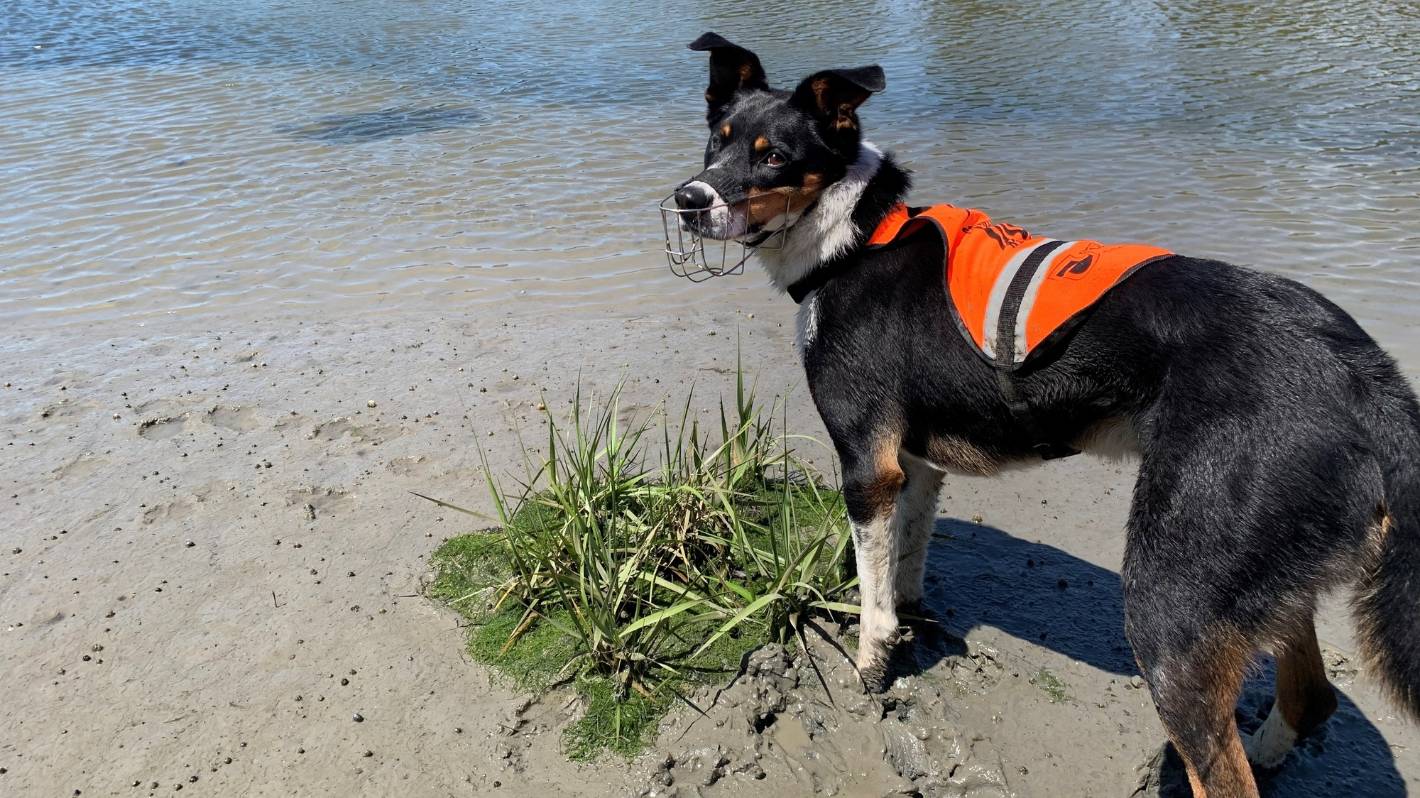 One-Eyed Weed Sniffing Dog Gets a New Important Job
When most people think about dogs being trained to recognize certain smells, they are probably thinking about drug-sniffing dogs or cadaver dogs. Dogs also play an important role in other important jobs, like sniffing for explosives, scat from endangered species, and trafficked ivory. Some dogs are even sniffing out weeds to help with conservation efforts.
Conservation dogs have already had a great deal of success in helping with various kinds of conservation jobs. One important task is to learn to locate different kinds of plants, especially ones that are growing in places where they don't belong. Wink is one particularly smart dog who has successfully learned to recognize different kinds of weeds.
Wink, the Unlikely Conservation Dog
By the time he was 4 years old, Wink had proven himself adept at different tasks. He had an unlikely, beginning, though, that makes his success even more remarkable. At the tender age of 5 months, Wink developed an ulcer that caused him to lose an eye. Losing an eye never held him back, though. Wink lives in New Zealand and goes where he needs to when he gets the call for help.
How Do Conservation Dogs Do Training?
Unlike humans, dogs can't sit in a classroom and learn instructions. They work on a rewards system instead. Wink will spend 3 months learning to identify one specific plant. At first, Wink learned that he would get a reward if he sat after sniffing the right plant. Then Wink had to find the weed in other places, such as in a jar with a hole in the lid. As it got harder and harder to find the target, Wink learned that he now had to bark when he smelled the target plant
Invasive Species
Why do we even need conservation dogs? Dogs like Wink help to find where an invasive species has taken hold so it can be removed. An invasive species is any plant or animal that moves into a new area and causes ecological harm. The new species competes with the native species for limited resources, sometimes causing the extinction of native plants and/or animals and changing the entire habitat.
Sometimes an invasive species enters a new area by accident, such as when ocean waves carry it to another area. Sometimes humans bring the invasive species themselves without realizing the consequences. People brought Kudzu to the U.S. from Asia because they thought it was pretty, and it has taken over the southern states and is threatening others. Kudzu can a foot every day, so it gets out-of-control quickly.
Wink's Different Jobs
Wink doesn't realize he has a job because he's having fun. For detection dogs, their important work is a game.Wink helped to sniff out Spartina grass in the past. Spartina grass was originally brought to New Zealand on purpose to help stabilize estuaries and river banks. Unfortunately, it grows so fast it can change estuaries into grasslands in just a few years. Wink found over a hundred patches of Spatrina grass that the conservation officers were able to dig up.
Now Wink is going to tackle African love grass. African love grass is a hearty weed that can tolerate terrible conditions, even droughts and frosts. Wink spent three months in training so that he can set out with his conservation team on his new task. If they are successful, they will head off another invasive species and then go focus on another.
Wink isn't the only canine hero helping to save the environment. There are others with their own stories.
Indiana Man Saves Children During House Fire, Footage Caught on Police Body Camera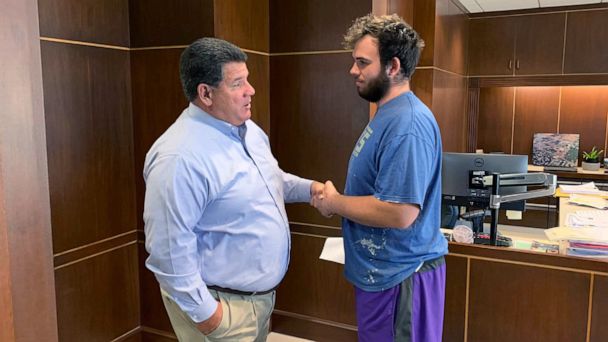 There are moments in life when we can decide to become a hero or to fade into the background. For Nicholas Bostic, a young man from Indiana, the choice was thrust upon his shoulders without much time to think. Bostic had been driving home around 12:30 in the morning when he noticed a fire billowing from the balcony of a home. A moment later, the driver was slamming on his brakes, running up a hill, and vanishing into a house engulfed in flame. Moments later, Bostic would re-appear with four saved lives.
However, there was someone still missing.
Tragedy Averted, Stunning Moments Caught on Camera
When police officers and fire response teams arrived at the Indiana home that was ablaze, they didn't know what they were walking into. However, moments after officers arrived on the scene, video footage from police body-worn cameras would reveal a stunning image of Bostic emerging from the flames with a young girl in his arms. Moments later, the two would collapse onto the sidewalk, wheezing and injured, asking for oxygen.
After initially beating law enforcement to the scene, Bostic would run into the home where he would find four young children as well as their oldest sister. After getting the small group out of the home, they would reveal that another child was still stuck inside.
Bostic didn't hesitate. In an interview with Fox 59, Bostic revealed his return to the home, "The smoke just came out of nowhere. It was pitch black, pitch black. The heat was excruciating."
Despite the billowing smoke, excruciating heat, and blinding particulates, Bostic was able to find the young child trapped in the home. Listening to her faint cries, Bostic was able to find the child on the second story of the building. The duo would jump out of the window only to appear dramatically before the waiting law enforcement officials.
Bostic and the child would both survive the incident, though Bostic would suffer from blisters, burns, and other abrasions. The entire family was uninjured.
When asked about his experience, Bostic replied, "I'd be hoping that the guy driving would consider doing the same if they were able to."
Honoring a Local Hero: Thanks From a City
According to a report by fire department officials, the fire began on the front porch and had been caused by ashes that had not been extinguished before they were emptied. Bostic's minor injuries would be treated at Eskenazi Hospital in nearby Indianapolis.
Lt. Randy Sherer of the local Lafayette Police Department cited Bostic's actions as being brave, selfless, and heroic. Lt. Sherer stated, "He has impressed many with his courage, tenacity, and steadfast calmness in the face of such perilous danger."
Local police officers stated that Bostic would be honored by the community during a local baseball game for the Aviators in August. Lafayette Mayor Tony Roswarski was also quick to thank Bostic for his actions. All proceeds earned from tickets at the local baseball game will be given to a fundraising campaign on the internet for Bostic.
As far as Bostic is concerned, his actions were just an extension of his personal faith. Bostic told the local station News 18, "I have something to remind me of why I'm here, still alive. Why God keeps me here. He used me like his instrument that night."