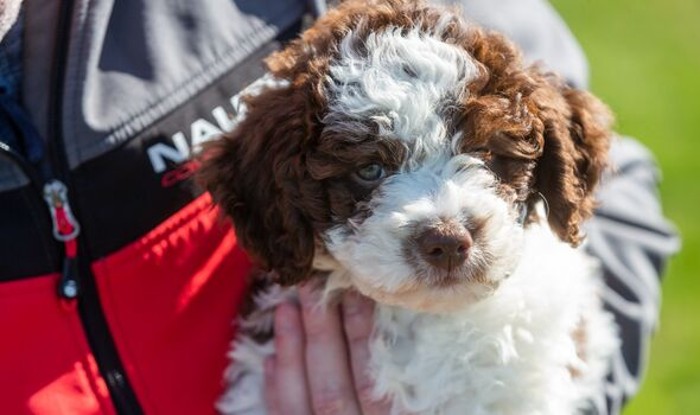 Ollie the Gold Hunting Dog Finds Treasure!
If your dog found a pot of gold, you would probably agree the canine earned his keep for the rest of his dog years. That was the case with Ollie, who got the lucky adventure of being able to go with his master, Adam Clark, to a park one day. The scruffy puppy had a natural inclination for digging, a habit Adam's daughter Alicia was constantly having to tell the dog not to do. As it turned out, Ollie's tendency turned into good fortune.
Ollie, as it turned out, was a lagotto Romagnolo, a type of dog breed trained for its keen nose and ability to find truffles, giving pigs a run for their money in the same game. Ollie, however, was busy digging for other stuff. As Ollie was exploring fields in the area near where Adam and Alicia lived, having one of his first days out and about as a puppy, he caught a scent that immediately triggered the dog to investigate. Sticking his nose to the ground, Ollie found the source and started digging furiously to get at it. By the time Adam and Alicia got to the dog, he had managed to find the source of the smell and was digging further to see if there was anything else to find. What was discovered was completely useless to the dog, but to his masters it was priceless.
Ollie had managed to not only find but fully excavate 15 gold sovereign coins from a local field. The coins themselves were dated to somewhere in the 19th century. Knowing immediately they had a find on their hands, Adam collected all the coins and safely transported them to an appraiser expert he knew from his own profession working property. Once the coins were examined by Chards, Adams was notified that the discovery was worth almost a whopping £6,000. The actual figure was slightly less, but the bonus was welcomed by Adam's family nonetheless.
As for the coins themselves, they were liquidated, but Ollie gained immediate recognition for his skill and is taken on regular walks ever since, just in case his nose happens to pick up something else. For Adam, however, the real gem is how his daughter has bonded with the dog. Alicia was flabbergasted when she received the dog as her first pet, and she was insistent they had to go for walks as soon as possible. It was a good thing too.
Ollie didn't fuss much about looking for things either. When it came to the gold, he had been roving and scanning the area where they happened to be, but as soon as he picked up a scent, he started digging nonstop. It was just a matter of seconds before the first gold coin was unsurfaced by the dog's persistent ripping of the earth. No surprise, Ollie is being scheduled for more walks whenever possible. While the odds of finding another gold stash are slim, with a dog that can work better than a metal detector, Adam has his hopes up for another surprise.
Missing Hiker Spotted By Train Passenger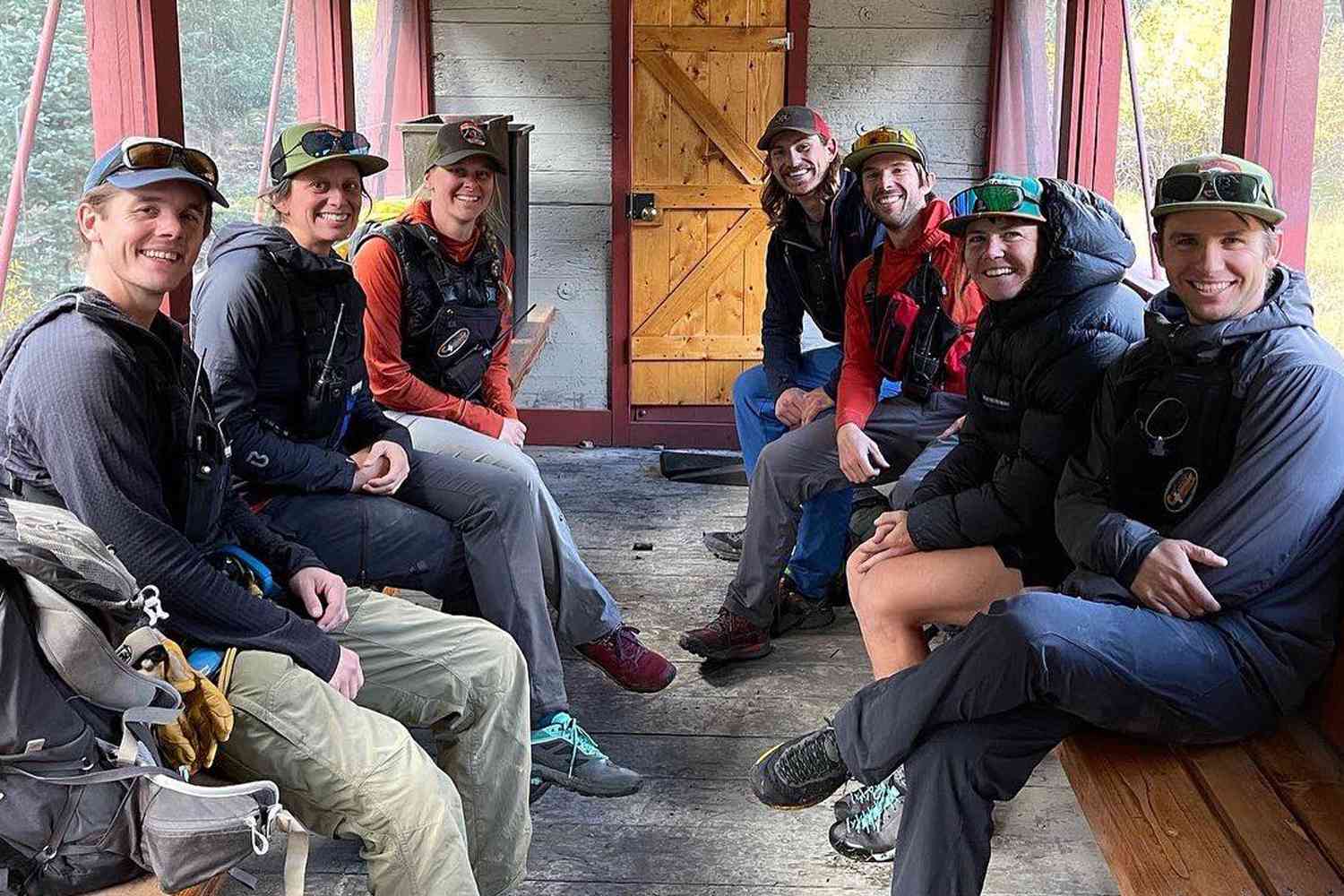 Day Trip Turns Into Two-Day Trip
A young woman hiking in Colorado found herself completely unprepared when she fell down a 90-foot cliff, becoming badly injured. A New Mexico native, the hiker left the trail in search of better photo opportunities. While trying to take pictures of the beautiful scenery, she lost her footing and could not prevent her accident. Her injuries included a broken leg and possible concussion, and she may have been unconscious for several hours. Because she only planned to be out during the day, the hiker only had enough supplies to last for a short time. Her clothes were suitable for a day trip, but not warm enough for nights in the area.
Injured Hiker Starts by Helping Herself
In her 20s, the hiker survived for two days with her injuries, but it is unknown how much longer she could have gone on without food, water, or medical aid. Because of her will to live, she managed to crawl to an area where she was more likely to be visible to passing travelers. The Animas River was cold and moving quickly, but the injured hiker managed to make it close to the riverbank. On the other side of the river, she could hear and see the train passing.
Train Passenger Becomes Unlikely Hero
Luckily for the injured hiker, at least one of the passing trains was a passenger train. One of the passengers was enjoying the view through the area and paying attention to the landscape, probably hoping for interesting sights and animal spotting. There is no doubt that she was surprised to see a human hand waving for help, but she did what all heroes do and acted immediately. The woman who spotted the injured hiker immediately notified the train officials so that they could notify the train company and find a train that could stop and see what was going on with the person waving.
Qualified Heroes
The engineer and fireman on the next train were a married couple who knew how to help injured people in emergencies. Nick and Kylah Breeden were on the next passing train, and they willingly stopped to help. Over 300 passengers waited while the couple checked out the situation, and Kylah stayed behind when it became clear that the hiker could not be transported across the river without extra help.
Kylah is a trained paramedic and she stayed with the hiker while waiting for help. The hiker needed to be transported across the river on a backboard because of her injuries. Then a gurney took her to a waiting helecopter.
Willing Heroes
If not for the actions of all those people, the hiker would doubtless have stayed alone without help. Many of the people who helped did so as part of their jobs, but they went above and beyond, such as when Kylah Breeden stayed overnight with the hiker while waiting for help. But none of it would have been possible if the train passenger simply wanting to enjoy the scenery didn't notice and immediately find help.