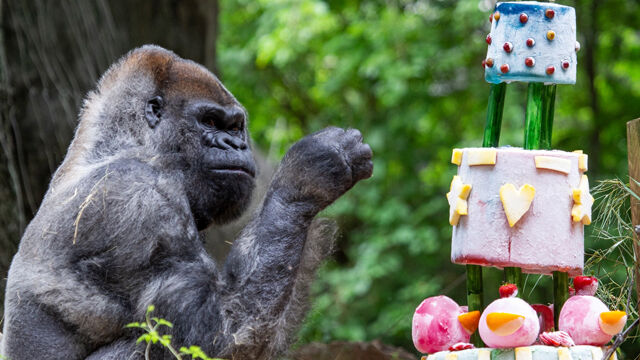 Oldest Gorilla on Earth Celebrates Birthday at Atlanta Zoo
Founded in 1989, Zoo Atlanta has served residents and visitors to the area with a front-row view of black bears, raccoons, jaguars, hyenas, lions, and even gorillas. Recently, the Zoo Atlanta was in the news thanks to a very special birthday celebrated by a Western Lowland Gorilla named Ozzie. Ozzie celebrated his 60th birthday and in doing so he would become the oldest male living gorilla on record, at least according to Zoo Atlanta!
The Western Lowland Gorilla
Ozzie belongs to a subspecies of the Western Gorilla, known as the Lowland Western Gorilla. This subspecies is the only known Gorilla subspecies to be kept in zoo enclosures. The most finite subspecies of gorilla, Ozzie, is considered a member of one of the stronger and larger subspecies. With jet black skin and no fur, it is easy to see how similar their hands are to humans.
Gorillas like Ozzie often walk erect and can stand up to 5'11 while weighing in at 600lbs. The male western lowland gorilla will typically weigh more while standing taller. Western Lowland gorillas can be social creatures and they often make bonds with members of both genders, across differing groups. Western lowland gorillas aren't territorial and they tend to follow the lead of at least one adult male.
Thanks to their large hands and advanced thumbs, gorillas like Ozzie can work with tools while exhibiting real intelligence. Gorillas have been tracked using sticks to measure water depth, buckets to fill water, and tools to drink beverages while in captivity.
A Special Birthday Bash
As the oldest male gorilla on record, Ozzie was more than ready to celebrate in style with his friends, caretakers, and fellow animals at the Zoo Atlanta. To celebrate the occasion while marking a special moment for Ozzie, the staff at Zoo Atlanta would provide him with a multi-tiered cake filled with frozen fruits that had been carefully colored for decorative purposes.
According to Zoo Atlanta, Ozzie has enjoyed prolific success as a mate. Ozzie has 20 descendants spanning three generations, with many of those animals still living with Ozzie at the Zoo Atlanta. The gorillas that have been removed from captivity have been sent to the Association of Zoos and Aquariums. Ozzie presently lives in a habitat made specifically for senior gorillas. His roommates include females, Machi, Kuchi, and Choomba – ranging between 36 and 58 years old. According to most researchers, a gorilla is considered geriatric after they surpass the age of 40.
The Species on the Brink
While conservationists are doing their best to foster new growth within the western lowland gorilla species, they are facing an uphill battle. Primarily living in forests, brush, and lowland tropical forests, these gorillas are watching as their habitats face imminent destruction. Along with disease and hunting, multiple factors have coincided to push the western lowland gorillas to the brink of extinction. The International Union for Conservation of Nature has listed the western lowland gorilla as critically endangered.
A 1980 census of Africa found gorilla populations roughly equal to 100,000. Continued studies following the Ebola outbreak, bushmeat hunting, and famine, have all merged to create a potentially insurmountable barrier to recovery.
At the time of this writing, zoos around the world have 550 western lowland gorillas in captivity.
Love, Laughter, and 75 Years Together: Gene and Virginia Nelson's Remarkable Anniversary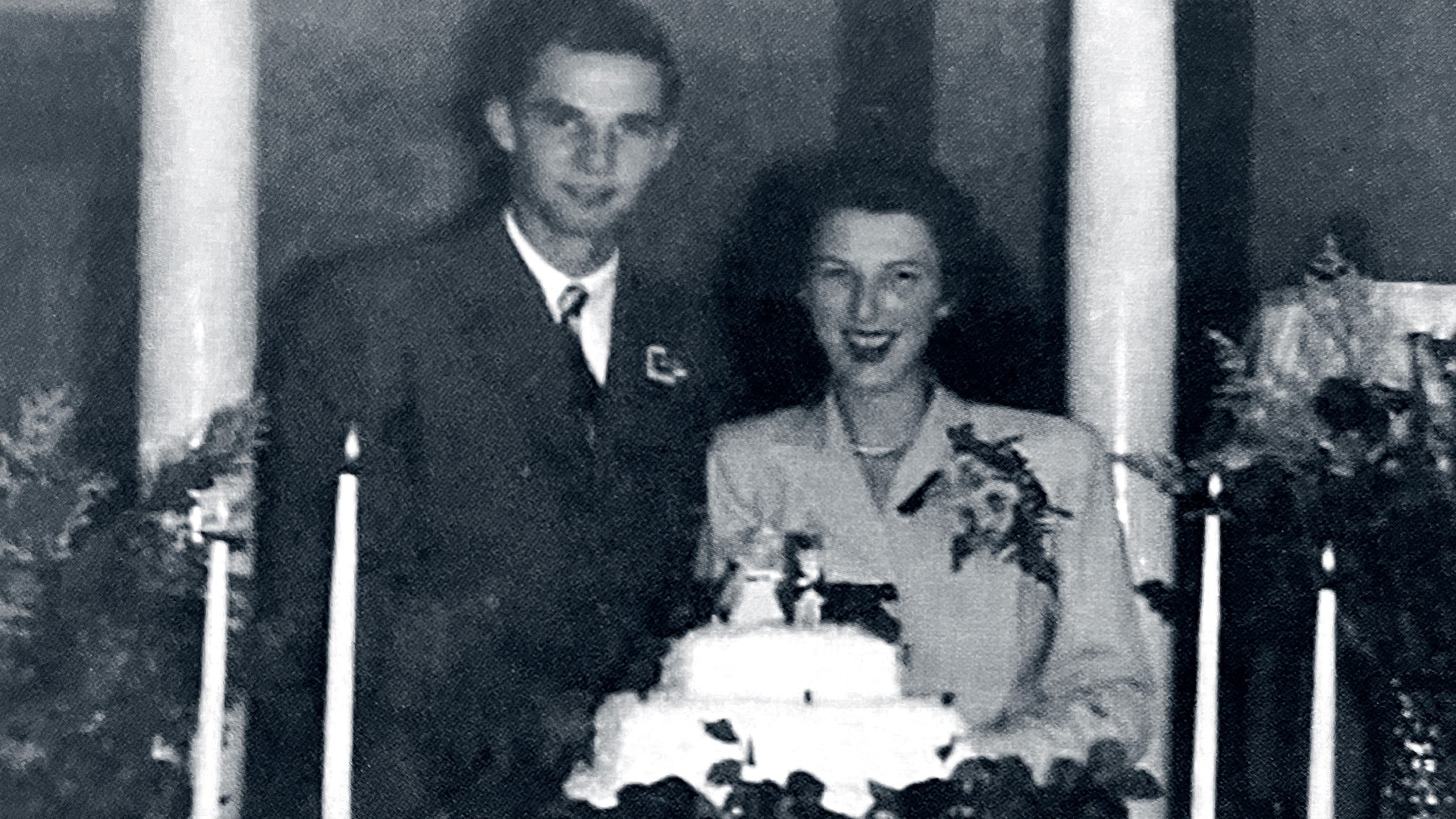 Gene and Virginia Nelson of Canby, Oregon, have a relationship that showcases love's enduring power. The couple recently celebrated an incredible 75 years of marriage, a milestone that very few can claim to have reached. When asked the secret to their lasting love, they attribute it to patience, trust, and a good sense of humor.
Gene, at 95, and Virginia, at 92, have seen a lifetime of changes and challenges, but their love has remained steadfast. When questioned about their enduring bond, Virginia simply replied, "We were just meant to be together!" Gene chimed in, "Have patience through the good times and the bad, try to be honest and faithful."
Their journey began 75 years ago on August 8 when they decided to elope from Brownsville, Oregon, in Linn County. They hopped on a bus to Reno and got married, a move that still brings a giggle to Virginia's lips as she recalls how they outfoxed their parents. At the time, Virginia was just 17, and Gene was 20, with Gene humorously adding, "I was 20 and five months, lacked 2 days, and she was 17 years and 25 days."
According to their grandson, Cody Westphal, their sharp minds are one of the reasons behind their enduring relationship. He said, "Just actively trying to exercise your mind is how it stays sharp."
The couple has three children and seven grandchildren, with the youngest being 29 years old. Gene recalled what made him know that Virginia was the one, saying, "She was a sweet girlfriend, and I hadn't found out any of her faults yet when we were young," which elicited laughter from both of them.
Judy, their daughter, expressed her pride in her parents' long-lasting love. She said, "It takes a lot to make it 75 years and not give up, and they never gave up."
Their sense of humor remains a cornerstone of their relationship, as Judy shared, "They both have a really good sense of humor." Gene and Virginia often engage in friendly banter, and even if they have disagreements during the day, they never go to bed angry.
The couple's thrifty nature is another shared trait. They still have the refrigerator they purchased right after their wedding from Sears Roebucks, and it's still in working condition. Just like their marriage, it has stood the test of time. Gene proudly mentioned, "Never had a service charge, and it's still working! We've always been thrifty."
Their light-hearted arguments, thrifty habits, and enduring love have earned them the nickname "the Bickersons" among family members. Cody noted, "Even if they fight all day, they don't go to bed angry. I think that's why they wake up the next day, and they're still the Bickersons!"
In the twilight of their lives, Gene and Virginia continue to cherish their partnership. As Gene put it, "We're in our waning days. I hope she outlives me because I don't want to outlive her." Their story is a heartwarming reminder that love, patience, and a good sense of humor can make a marriage truly timeless.