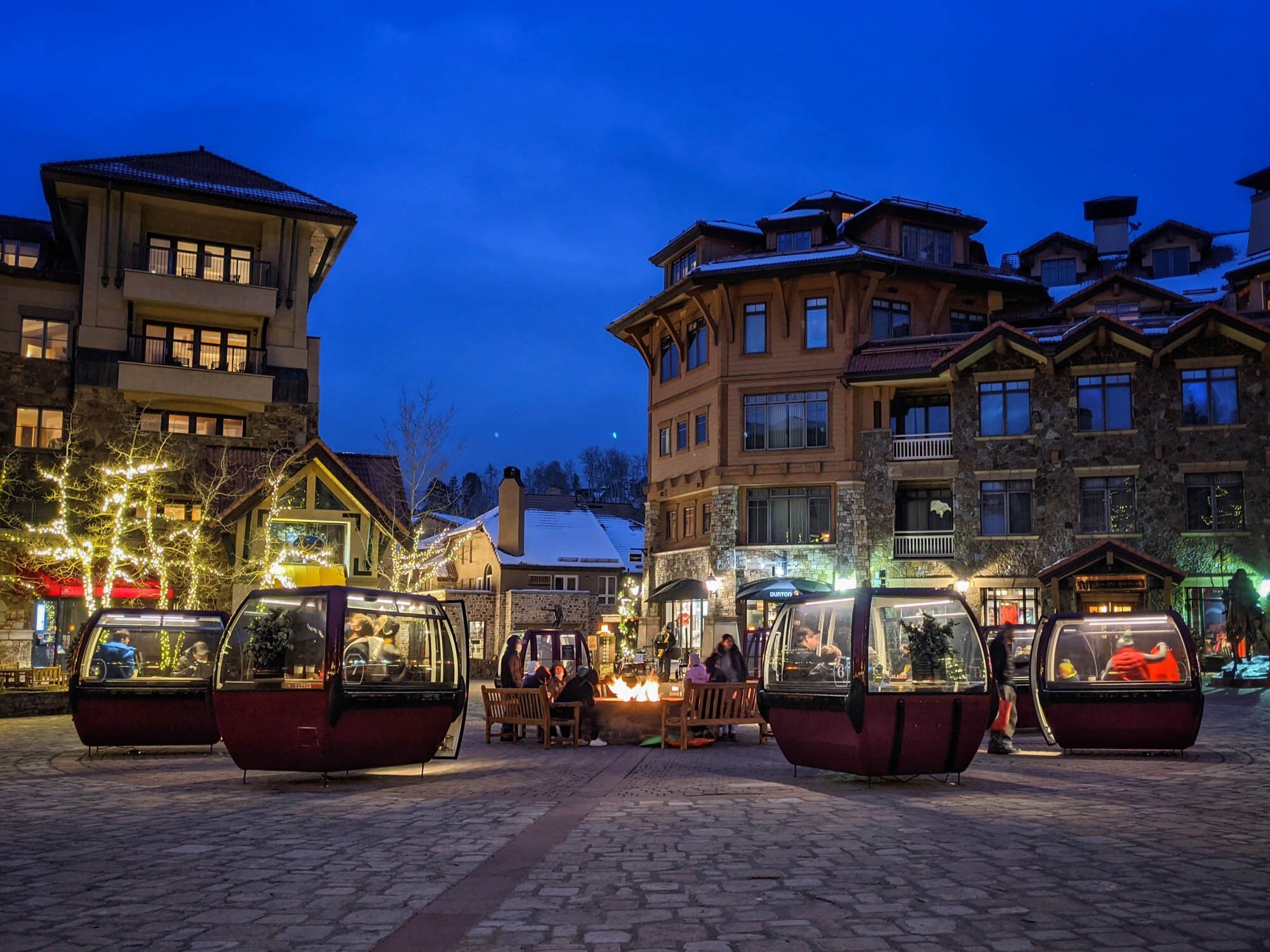 Old Ski Gondolas Renovated Into Stunning Winter Destination
Steamboat Springs is a city nestled along the northern edge of Colorado's Yampa Valley. Known around the state as a ski resort town, the ongoing COVID-19 crisis has put the future of the area into great question. As COVID-19 rules are in a constant state of flux, not to mention the deaths and injuries due to the disease itself, cities like Steamboat Springs are constantly being forced to adjust to survive — and that is exactly what Rich and Wendy Tucciarone would end up doing.
Wendy and Rich of Steamboat Springs
Wendy and Rich are the owners of a craft brewery located in Steamboat Springs known as the Mountain Tap Brewery. With a massive patio and giant garage doors, it is easy to see why so many guests chose to eat there during better non-pandemic years. Known as the ski town brimming with 'champagne powder', it was going to take more than a nice outdoor dining area to keep people visiting during COVID-19. This is where a set of out-of-service gondolas stepped into the story.
Rich and Wendy were sitting down with their accountant while brainstorming for ideas to survive the pending winter of COVID-19. With winter on the horizon, outdoor dining would plummet and one of the few remaining sources of income that the Tucciarone's depended on would vanish. As avid outdoorsy-folks, Rich and Wendy were immediately interested in their accountant's idea of renovating old ski gondolas that were no longer in service.
Gondolas Save the Day
After coming up with their idea to convert ski gondolas into outdoor private dining spaces, the Tucciarones would have to find actual gondolas to use. This would present a problem in regular times but as anyone who survived 2020 knows, we are no longer in regular times. Rich and Wendy would come into contact with Dominique Bastien, owner of The Gondola Shop and avid collector of down-and-out gondolas. Dominique and the Tucciarone family would work together to create novel outdoor dining areas from old skin gondolas while upscaling the old gondolas the entire way. Wendy stated, "The gondolas have saved us this winter for sure."
With the help of Dominique and her team at The Gondola Shop, the Tucciarones were able to outfit enough ski gondolas to replace their outdoor dining options. Each gondola was specially outfitted to seat between four and six individuals, which ideally will consist of single-household families. Within each gondola, diners will find a heating unit, lights, a Bluetooth speaker, and other comforts and luxuries. After each pod has been used, the gondola in question will be spotless and sanitized before the next family takes their place.
Saving a Gondola Business on Accident
While Wendy and Rich became headliners of this story, it was really Dominique who stole our attention the entire way. Dominique Bastien had fallen in love with collecting gondolas long before the pandemic had rounded into view. In fact, the collector had purchased 96 gondola cars from the Steamboat Resort near Steamboat Springs a few years prior. As an avid gondola maintenance and restoration professional, Bastien is typically busy with maintenance work throughout the year.
Even though Bastien became the hero to Wendy and Rich in Steamboat Springs, they also helped to dig Wendy out of a deep hole. With COVID-19 shuttering so many ski resorts, Bastien was quickly coming to realize that her services weren't as hotly needed. Bastien stated, "I was slowly planning to go bankrupt, no joke!" Following her partnership with Wendy and Rich, Bastien would go on to land contract inquiries from businesses throughout the country, ranging from Cleveland to Washington DC and back around to Utah! As-is pricing for a basic gondola sits at $4,800 while refurbished models can go for nearly $20,000.
The Returned Wallet from Antarctica – Half A Decade Later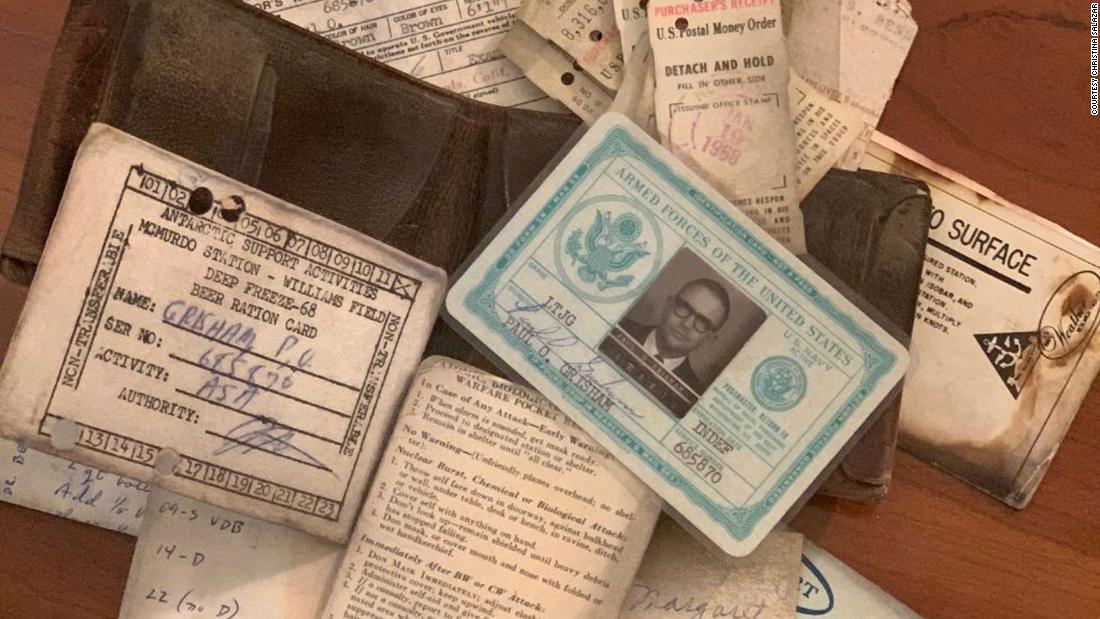 In 1968 a meteorologist was stationed in Antarctica among a number of military personnel. Their role was research as well as, and Paul Grisham's job was to track the weather in the southern pole region. Unfortunately, as crazy as it seems, Grisham managed to lose his wallet while working in the remote location and never did find it before leaving. That wallet sat in Antarctica at the station for another 53 years until it was rediscovered.
When the wallet was returned to Grisham, he felt like he was going back in a mental time machine. The wallet was in exceptionally good condition as well as the cards and materials that were kept in it. At 91 Grisham remarked first about how young he looked in the card photos as well as how far back that part of his life was.
The location, McMurdo Station, was being redesigned along with the demolishing and removal of older buildings. During the work, one of the construction crew found the wallet which had stayed in its place since Grisham had been stationed. Looking back on the cards now, Grisham continues to repeatedly trigger memories when he looks at his own Navy ID card. Last carried in 1968, the card was preserved and never deteriorated except for the edges of the leather. Included in the contents was a beer ration card, a guide card on how to deal with attacks ranging from nuclear to biological. And Grisham even included a recipe folded up in the cards for a liqueur.
The weather monitoring was a big issue at the time. Unlike today with tons of satellites spinning around the planet for watching everything from a farmer in the western side of China eat a sandwich to the weather's minute moves, back then the weather had to be observed in person. Grisham's job was to track the regional patterns so that planes and ships moving through the edge of the southern hemisphere to the station could do so safely and avoid storms. The work shifts were hard; Grisham remembered working a half day on, literally, and the half day off to rest and went straight for five long months.
Things weren't all about work. Grisham remembers they had pretty useful mini bowling alley which never got boring. And an inside gym was handy since jogging outside was off the list everyday of the year. Location-wise, the station was in one of the best locations in Antarctica as well; it would usually get to a balmy 25 degrees Fahrenheit. That was considerably better than other locations a bit further in easily only getting to a tepid minus 65 degrees.
When Grisham left the southern continent, he did so with a promotion, but he never did find his wallet before taking off. He doesn't have any fond wishes to return, still remembering a soda would explode from the cold in under 15 minutes if left outside. However, one thing he did miss was all the IOUs Grisham kept in his wallet from winning an inordinate number of poker games while on duty at McMurdo. It does make one wonder if he can still collect on this plus interest.
Grisham continues to be a name in history, but the rediscovered wallet was not his first entry. Grisham spent two hours talking with Sir Edmund Hillary about weather when Hillary arrived, and Grisham himself also got to reach the South Pole as well, some 850 miles inland. Sitting now at home, he enjoys the San Diego weather a lot more, but the wallet recovery was definitely a nice touch to Memoryville.