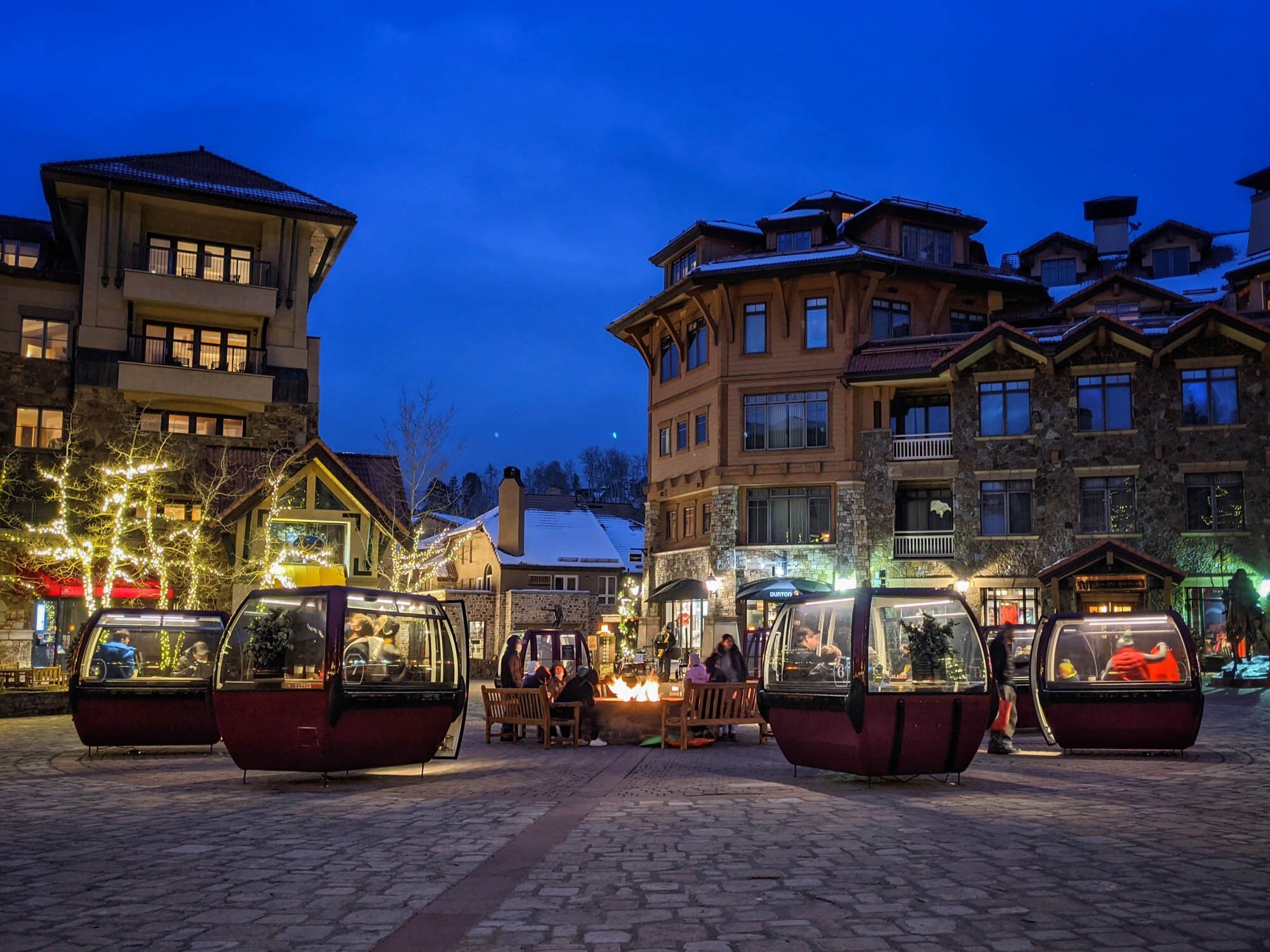 Old Ski Gondolas Renovated Into Stunning Winter Destination
Steamboat Springs is a city nestled along the northern edge of Colorado's Yampa Valley. Known around the state as a ski resort town, the ongoing COVID-19 crisis has put the future of the area into great question. As COVID-19 rules are in a constant state of flux, not to mention the deaths and injuries due to the disease itself, cities like Steamboat Springs are constantly being forced to adjust to survive — and that is exactly what Rich and Wendy Tucciarone would end up doing.
Wendy and Rich of Steamboat Springs
Wendy and Rich are the owners of a craft brewery located in Steamboat Springs known as the Mountain Tap Brewery. With a massive patio and giant garage doors, it is easy to see why so many guests chose to eat there during better non-pandemic years. Known as the ski town brimming with 'champagne powder', it was going to take more than a nice outdoor dining area to keep people visiting during COVID-19. This is where a set of out-of-service gondolas stepped into the story.
Rich and Wendy were sitting down with their accountant while brainstorming for ideas to survive the pending winter of COVID-19. With winter on the horizon, outdoor dining would plummet and one of the few remaining sources of income that the Tucciarone's depended on would vanish. As avid outdoorsy-folks, Rich and Wendy were immediately interested in their accountant's idea of renovating old ski gondolas that were no longer in service.
Gondolas Save the Day
After coming up with their idea to convert ski gondolas into outdoor private dining spaces, the Tucciarones would have to find actual gondolas to use. This would present a problem in regular times but as anyone who survived 2020 knows, we are no longer in regular times. Rich and Wendy would come into contact with Dominique Bastien, owner of The Gondola Shop and avid collector of down-and-out gondolas. Dominique and the Tucciarone family would work together to create novel outdoor dining areas from old skin gondolas while upscaling the old gondolas the entire way. Wendy stated, "The gondolas have saved us this winter for sure."
With the help of Dominique and her team at The Gondola Shop, the Tucciarones were able to outfit enough ski gondolas to replace their outdoor dining options. Each gondola was specially outfitted to seat between four and six individuals, which ideally will consist of single-household families. Within each gondola, diners will find a heating unit, lights, a Bluetooth speaker, and other comforts and luxuries. After each pod has been used, the gondola in question will be spotless and sanitized before the next family takes their place.
Saving a Gondola Business on Accident
While Wendy and Rich became headliners of this story, it was really Dominique who stole our attention the entire way. Dominique Bastien had fallen in love with collecting gondolas long before the pandemic had rounded into view. In fact, the collector had purchased 96 gondola cars from the Steamboat Resort near Steamboat Springs a few years prior. As an avid gondola maintenance and restoration professional, Bastien is typically busy with maintenance work throughout the year.
Even though Bastien became the hero to Wendy and Rich in Steamboat Springs, they also helped to dig Wendy out of a deep hole. With COVID-19 shuttering so many ski resorts, Bastien was quickly coming to realize that her services weren't as hotly needed. Bastien stated, "I was slowly planning to go bankrupt, no joke!" Following her partnership with Wendy and Rich, Bastien would go on to land contract inquiries from businesses throughout the country, ranging from Cleveland to Washington DC and back around to Utah! As-is pricing for a basic gondola sits at $4,800 while refurbished models can go for nearly $20,000.
Paralyzed Farmer Returns to Work Thanks to One-of-a-Kind Tractor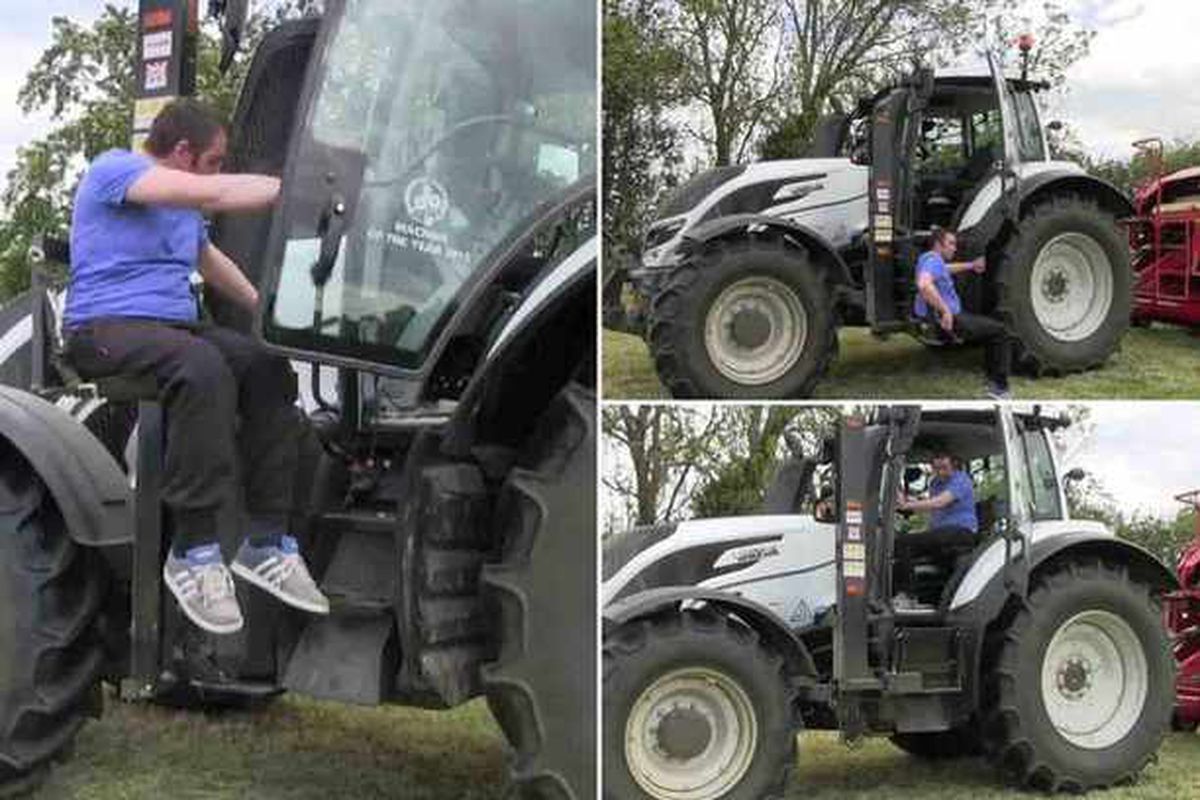 Matthew Evans was as hard a working farmer as there was in the country when the 30-year-old experienced a tragic accident. Left paralyzed from the chest down, Evans would have to turn away from his career as a farmer due to the repercussions of the sudden incident. Injured and desperate to get back on the road and into work, Evans would work alongside another disabled farmer to craft something that would change both of their lives.
Introducing the Valtra Tractor
Matthew had been leaving a Denbigh and Flint Show in late April 2014 when he was struck by a 4×4 truck while walking along the road. Injured and immediately in need of help, Evans would get taken to the Ysbyty Glan Clwyd in Rhyl before getting transferred via an ambulance to the Robert Jones and Agnes Hunt Orthopaedic Hospital. It was there that the agriculture contractor would be forced to undergo several operations to fix his spine. Broken in two places, the outcome of the incident was nothing less than dire.
While the incident was seven years ago at the time of this writing, Evans would require only ten months of recovery before he was able to return to some semblance of his normal routine. While the therapy was life-changing it was also painful, slow, and filled with frustration. After leaving rehab behind, Matthew knew that he would want more help in the future so that he could get back to life as he knew it. This would lead to a meeting with an engineer by the name of Andrew Stubbs.
The duo had met after Matthew wrote about his story, submitting it to WalesOnline. Stubbs had read Mathew's story on the website and due to his relative proximity to the farmer, the duo decided to connect. Stubbs had been living in Astle Farm East of Cheshire at the time and he had been disabled himself, offering another layer of connectivity between the two. Andrew said, "You can see by the smile on his face what it means to be back on the job."
Andrew Stubbs is a fellow disabled farmer who had been figuring out his own ways back into the industry. In order to get Matthew back on the tractor, the duo decided to work on a Valtra Tractor that had been specially fitted with a hydraulic chairlift. This chairlift would offer Matthew the ability to get in and out of the tractor while remaining in his wheelchair. Matthew says, "I've been using it for the past six weeks or so — and so far, no hiccups."
While working with Andrew, Matthew would request that the tractor be painted white so that he could drive it during his wedding the following year. For his part, Matthew has revered the ability to engage with and develop his independence once again, noting just how difficult the journey has been.
Andrew and Michael have shared their story extensively and it has been covered by the production company known as Funkimation. The video would get posted online to the Vimeo platform where tens of thousands of viewers have already viewed Michael's journey.