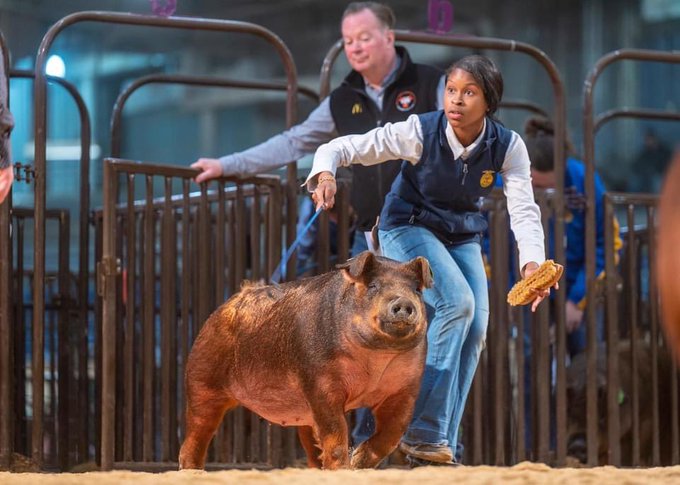 Oklahoma Teen Sells Prize Winning Hog for $17,000
Caroline Gaye is a sixteen-year-old resident of Tipton's Children's Home in Oklahoma. Tipton's Children's Home strives to give its residents a safe and secure home, and it encourages participation in the animal project. The younger children at the Children's Home are given the opportunity to start working with the chickens. The children who are interested and have an aptitude for working with the chickens move on to caring for the pigs and or the dairy heifers.
In 2021 Ms. Gaye bought her hog, Penny, with five hundred dollars of her own money. Penny is considered a gilt, a female pig that has not given birth to a litter of piglets. The gilts are judged on their looks, their muscle tone, and their overall breeding qualities. Ms. Gaye worked with Penny for a year before the Oklahoma Youth Expo Purebred Gilt Show. She and Penny had to learn how to maneuver successfully around the ring during the competition.
The Youth Expo is the world's largest junior livestock show. The Youth Expo involves 7,500 4-H and Future Farmers of America (FFA) as well as thirteen thousand head of cattle, sheep, goats, as well as agricultural mechanics projects. Penny and Ms. Gaye won first in their division as well as their class. They also placed third overall in the show's Purebred Duroc Gilt Division. Penny was placed in the forty-sixth slot in the sale. The top two percent of gilts exhibited are sold to swine breeders across the United States. Ms. Gaye wants to see Penny be bred and have a lot of little prize-winning piglets.
The forty-sixth slot gave Penny an advantage, and she sold for $17,500. Ms. Gaye plans to put the money toward furthering her education to eventually become a registered nurse. Caroline and Penny's stories are perfect examples of why the Oklahoma Youth Expo was established. The expo offers well over twenty scholarship opportunities for participants like Ms. Gaye to apply for. The expo is open to all 4-H and Future Farmers of America members ages eight to nineteen. Even the youngest participants are committed to completing their agricultural projects or working with their animals to show them. Since being officially established in 2002 they have raised over four million dollars to support their mission. The expo has awarded $300,000 in scholarships. They hope to help their participants accomplish their educational goals so they can provide and contribute to society.
Missing Hiker Spotted By Train Passenger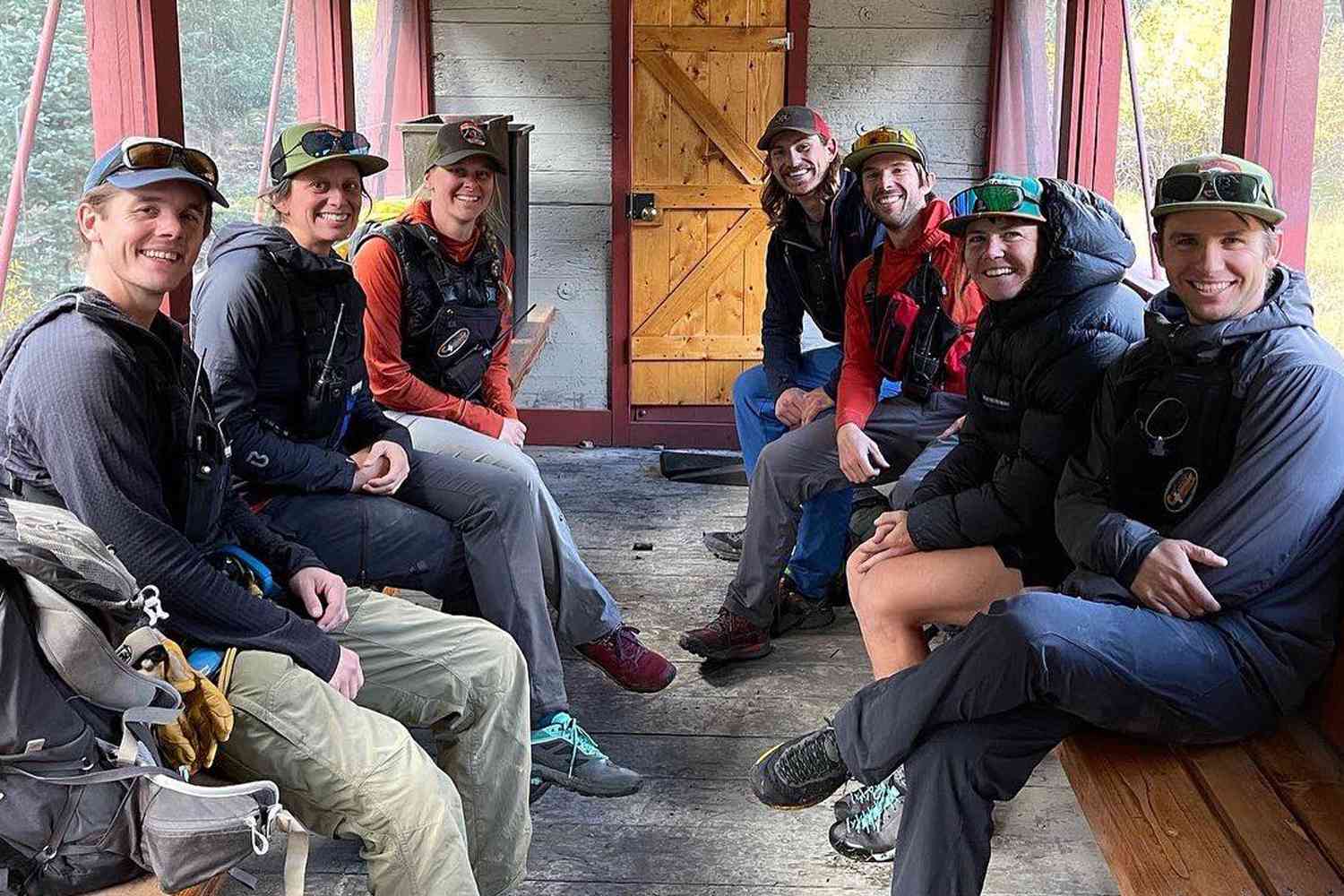 Day Trip Turns Into Two-Day Trip
A young woman hiking in Colorado found herself completely unprepared when she fell down a 90-foot cliff, becoming badly injured. A New Mexico native, the hiker left the trail in search of better photo opportunities. While trying to take pictures of the beautiful scenery, she lost her footing and could not prevent her accident. Her injuries included a broken leg and possible concussion, and she may have been unconscious for several hours. Because she only planned to be out during the day, the hiker only had enough supplies to last for a short time. Her clothes were suitable for a day trip, but not warm enough for nights in the area.
Injured Hiker Starts by Helping Herself
In her 20s, the hiker survived for two days with her injuries, but it is unknown how much longer she could have gone on without food, water, or medical aid. Because of her will to live, she managed to crawl to an area where she was more likely to be visible to passing travelers. The Animas River was cold and moving quickly, but the injured hiker managed to make it close to the riverbank. On the other side of the river, she could hear and see the train passing.
Train Passenger Becomes Unlikely Hero
Luckily for the injured hiker, at least one of the passing trains was a passenger train. One of the passengers was enjoying the view through the area and paying attention to the landscape, probably hoping for interesting sights and animal spotting. There is no doubt that she was surprised to see a human hand waving for help, but she did what all heroes do and acted immediately. The woman who spotted the injured hiker immediately notified the train officials so that they could notify the train company and find a train that could stop and see what was going on with the person waving.
Qualified Heroes
The engineer and fireman on the next train were a married couple who knew how to help injured people in emergencies. Nick and Kylah Breeden were on the next passing train, and they willingly stopped to help. Over 300 passengers waited while the couple checked out the situation, and Kylah stayed behind when it became clear that the hiker could not be transported across the river without extra help.
Kylah is a trained paramedic and she stayed with the hiker while waiting for help. The hiker needed to be transported across the river on a backboard because of her injuries. Then a gurney took her to a waiting helecopter.
Willing Heroes
If not for the actions of all those people, the hiker would doubtless have stayed alone without help. Many of the people who helped did so as part of their jobs, but they went above and beyond, such as when Kylah Breeden stayed overnight with the hiker while waiting for help. But none of it would have been possible if the train passenger simply wanting to enjoy the scenery didn't notice and immediately find help.