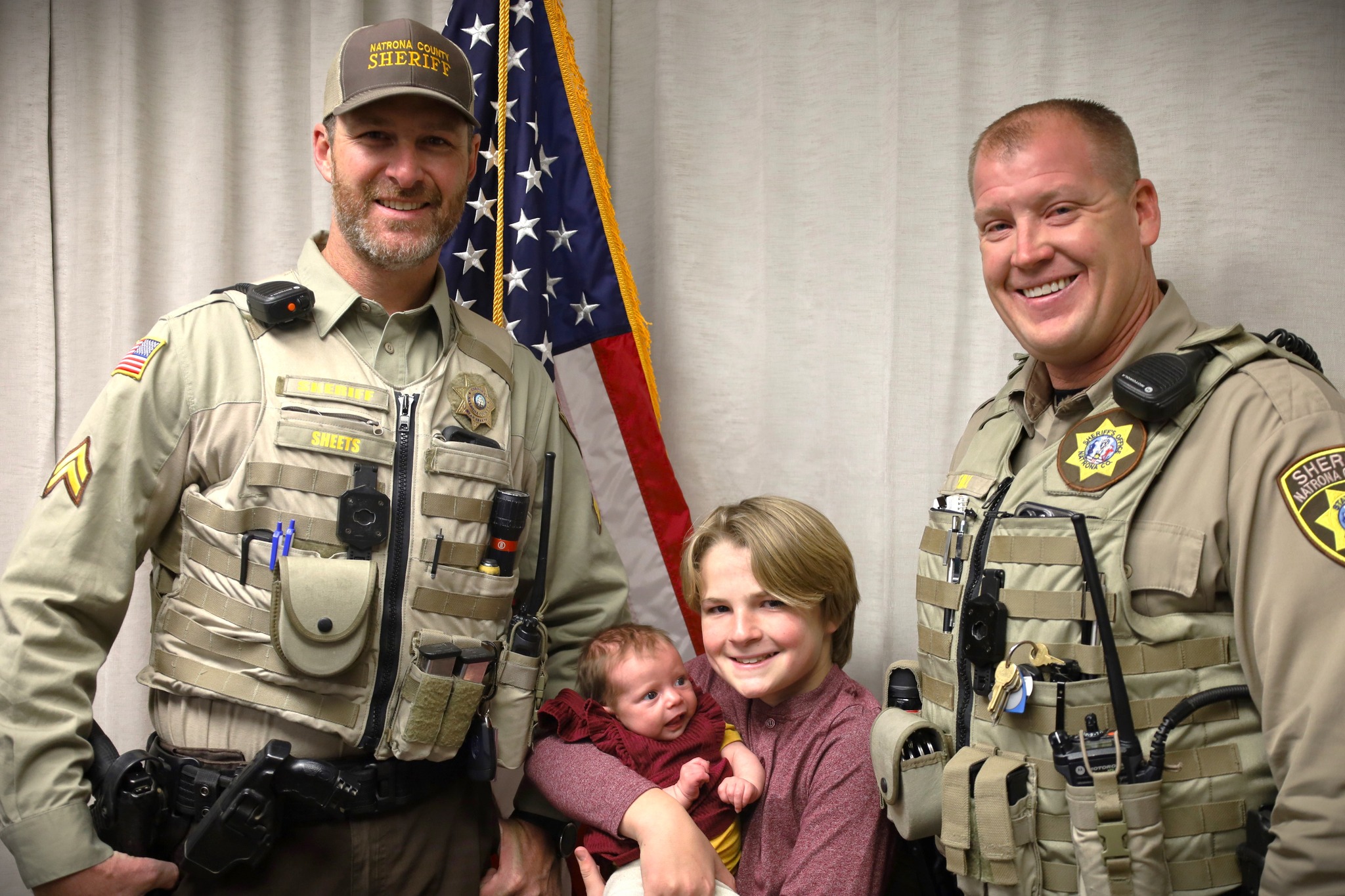 Oh Brother Deliverer, Where Art Thou? – Boy Helps Deliver Baby Sister
Wyoming sees a lot of odd things given the fact that it's big country and there are serious distances between towns. As a result, the locals have learned early on to be fairly self-reliant when they need to be. And that skill turns out to be something learned at a young age for many in the bit cattle state. At least that was the case for one young fellow in Natrone County.
Courtney was a pregnant mother in September 2022. Due fairly soon, the baby decided it didn't want to wait any longer, and Courtney realized she was going into labor. Unfortunately, she didn't have the means to get to a hospital, and Courtney was only at home with her 13-year-old son. Contacting dispatchers about her predicament, the Wyoming Sheriff's Office responded, but he was still a ways out before the baby was going to arrive.
The due date for the newborn was supposed to be a week later. However, as babies often do, Courtney's new child didn't want to follow the planned schedule. Instead, the new baby was trying to be born and, worse, it was in breech. Between the dispatchers on the line, Courtney, and her son, the three managed to guide the teenager to turn the baby so his new sister could be born correctly. It was definitely not the sort of thing a boy just turned teenager expects to be dealing with in the middle of September.
By the time Deputy Beall as well as the EMS team arrived on the scene, the whole event was over. The baby was born, mom and new baby were stabilized, and the teenager was running around trying to take care of everything until the specialists showed up. Probably running on a serious amount of adrenaline, Courtney's son was just focused on "doing" until the deputy and team gently got him to step aside and settle down.
For his quick thinking and clearly managing a crazy issue, Courtney's son, Luke, was honored with a challenge coin and a Sheriff's Office patch to memorialize his efforts to save his sister and mom. As Deputy Beall noted, the boy just did what he needed to in the moment without fussing about it, keeping everything clean, safe and effective for an emergency birth. With his new sister healthy and growing, named Michaela, Luke will probably have a special connection a bit different than other siblings when it comes to his little sister.
Further, the situation just shows how important it is for folks out in the rural areas to have a basic understanding of how to deal with different medical emergency situations that can come up, regardless of age.
Buzz Aldrin Finally Marries Long-Term Love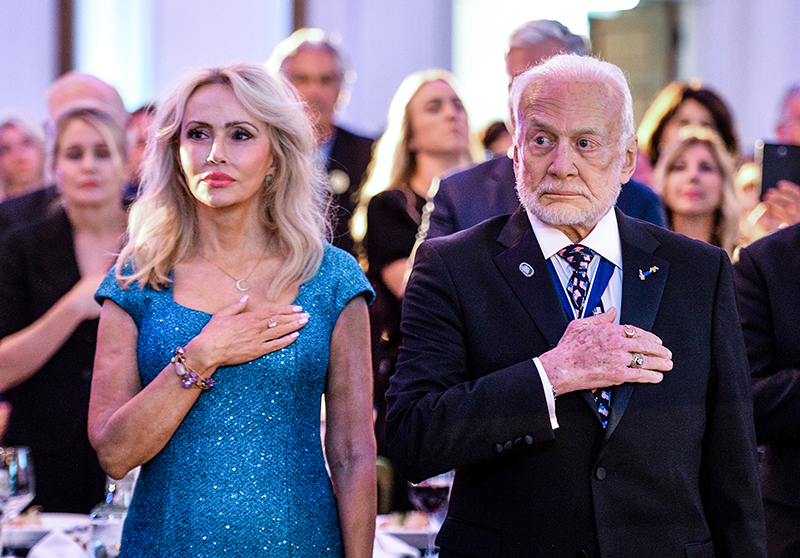 Buzz Aldrin, the second man to walk on the moon, recently married his longtime love, Lois Driggs Cannon. The couple, who have been together for more than a decade, married in a private ceremony in Los Angeles, California.

Aldrin, who is now 93 years old, first met Cannon at a gala event in Los Angeles in the late 1990s. They quickly became friends and began dating. They've been together ever since, and their love has only grown stronger over time.

Aldrin is best known for his involvement in the Apollo 11 mission, which saw him and astronaut Neil Armstrong become the first humans to walk on the moon in 1969. Since then, he has devoted his life to promoting space exploration and education. He is also a published author, having written several books about his astronaut experiences, including "Return to Earth" and "Magnificent Desolation: The Long Journey Home from the Moon."

Cannon, a retired businesswoman, has been an unwavering supporter of Aldrin throughout his career. She has accompanied him on many of his public appearances and speaking engagements. She has also been a strong supporter of space exploration and education, and the two have frequently collaborated to advance these causes.

The couple's wedding was a small and intimate affair attended by only close family and friends. The wedding took place at a private residence in Los Angeles, and the couple exchanged vows in a stunning outdoor setting. The ceremony was followed by a reception with food, drinks, and music for the guests.

The wedding of Aldrin and Cannon is a testament to the power of love and the value of companionship in life. Despite the difficulties and challenges they have faced, their love for one another has remained strong. The couple's marriage serves as an example to others and a reminder that love knows no age limit.
Aldrin is an American hero not only for his role in the Apollo 11 mission but also for his adventurous spirit and unyielding passion for space exploration. The news of his marriage serves as a reminder that love and companionship are important aspects of human life, even after achieving great heights and facing challenges. Marriage is a celebration of love, commitment, and a lifetime of shared adventures and experiences for the couple.