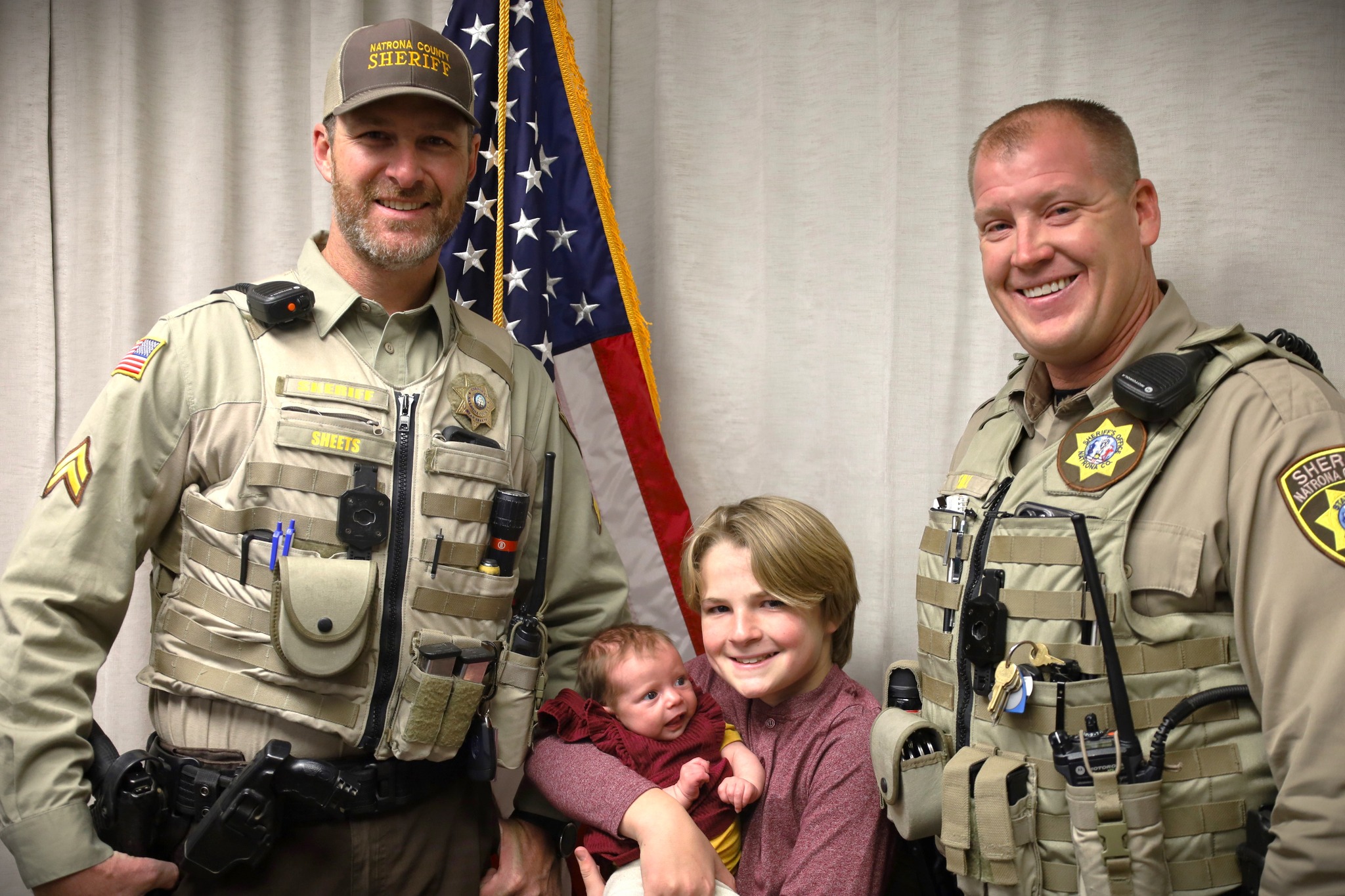 Oh Brother Deliverer, Where Art Thou? – Boy Helps Deliver Baby Sister
Wyoming sees a lot of odd things given the fact that it's big country and there are serious distances between towns. As a result, the locals have learned early on to be fairly self-reliant when they need to be. And that skill turns out to be something learned at a young age for many in the bit cattle state. At least that was the case for one young fellow in Natrone County.
Courtney was a pregnant mother in September 2022. Due fairly soon, the baby decided it didn't want to wait any longer, and Courtney realized she was going into labor. Unfortunately, she didn't have the means to get to a hospital, and Courtney was only at home with her 13-year-old son. Contacting dispatchers about her predicament, the Wyoming Sheriff's Office responded, but he was still a ways out before the baby was going to arrive.
The due date for the newborn was supposed to be a week later. However, as babies often do, Courtney's new child didn't want to follow the planned schedule. Instead, the new baby was trying to be born and, worse, it was in breech. Between the dispatchers on the line, Courtney, and her son, the three managed to guide the teenager to turn the baby so his new sister could be born correctly. It was definitely not the sort of thing a boy just turned teenager expects to be dealing with in the middle of September.
By the time Deputy Beall as well as the EMS team arrived on the scene, the whole event was over. The baby was born, mom and new baby were stabilized, and the teenager was running around trying to take care of everything until the specialists showed up. Probably running on a serious amount of adrenaline, Courtney's son was just focused on "doing" until the deputy and team gently got him to step aside and settle down.
For his quick thinking and clearly managing a crazy issue, Courtney's son, Luke, was honored with a challenge coin and a Sheriff's Office patch to memorialize his efforts to save his sister and mom. As Deputy Beall noted, the boy just did what he needed to in the moment without fussing about it, keeping everything clean, safe and effective for an emergency birth. With his new sister healthy and growing, named Michaela, Luke will probably have a special connection a bit different than other siblings when it comes to his little sister.
Further, the situation just shows how important it is for folks out in the rural areas to have a basic understanding of how to deal with different medical emergency situations that can come up, regardless of age.
Cornwall Family's Dog Leads Rescue Team to Missing Cat Mowgli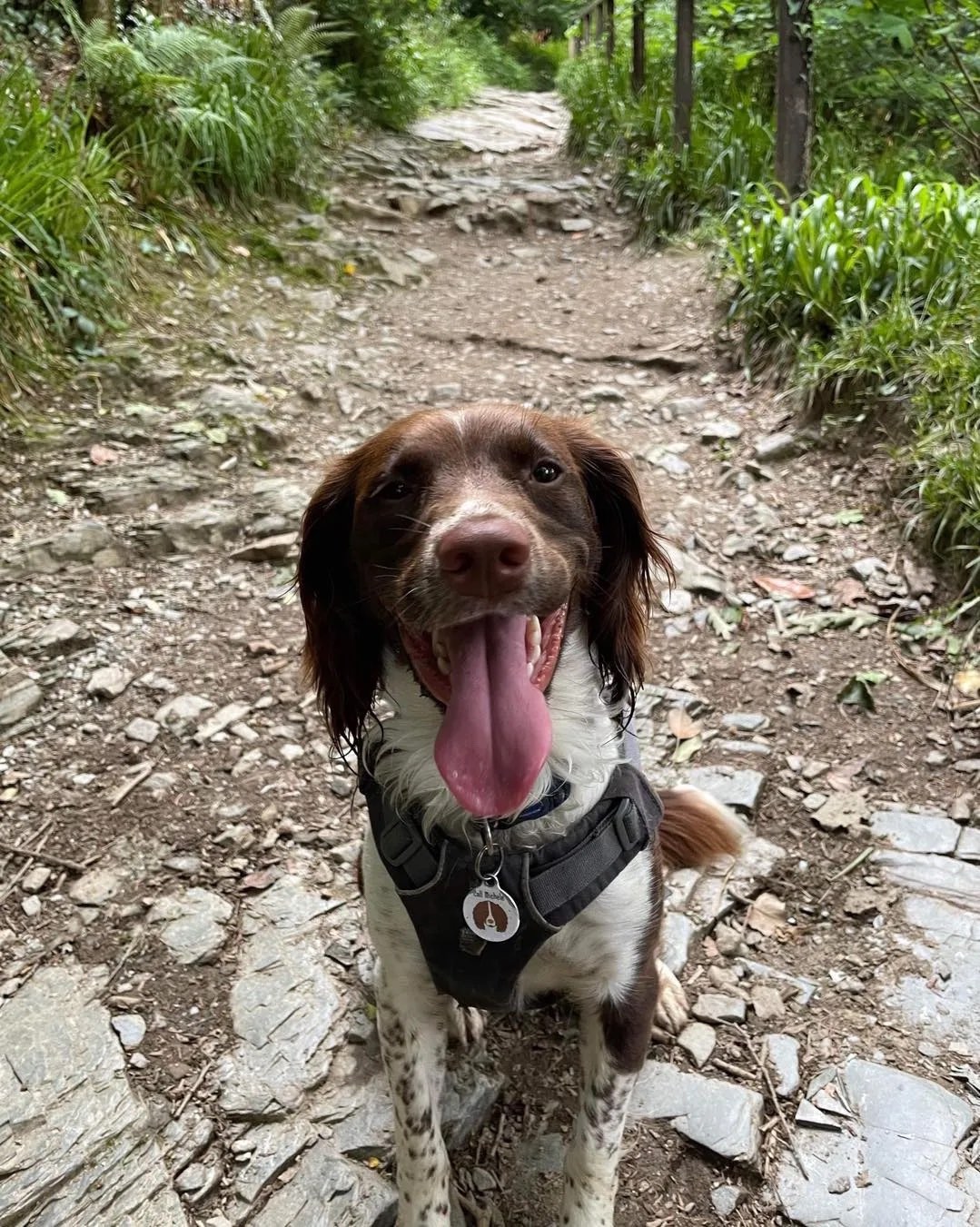 In a heartwarming tale of loyalty and bravery, a family in Cornwall, UK, was reunited with their missing cat, Mowgli, thanks to their quick-thinking dog, Daisy. Mowgli had gone missing on October 20 and was lost for six days before Daisy led the family to a surprising discovery.
Mowgli's owner, Michele Rose, had nearly given up hope of finding her beloved cat when Daisy, a spirited spring spaniel, exhibited unusual behavior near the woods surrounding their Cornwall home. "Daisy was going berserk," Michele explained, prompting the family to follow the determined dog.
Daisy, known to be good friends with Mowgli, seemed to sense something amiss and guided the family to an abandoned mineshaft. Michele's son, Hamish, shared with the PA news agency, "Daisy and Mowgli are pretty good mates, so she could probably tell he was down there."
The family's concern deepened as they realized Mowgli might be trapped in the mineshaft. Swift action was required, and a rescue team was summoned to the scene. Equipped with cages and rope, the team worked tirelessly for hours to reach the stranded feline.
To their astonishment, Mowgli was found safe at the bottom of the mineshaft. Miraculously, despite the ordeal, the resilient cat emerged unharmed. The rescue team carefully lifted Mowgli to safety, bringing joy and relief to the worried family.
"Without Daisy doing that, Mowgli could still be down there, that's for sure. She was persistent in making me follow her; it was amazing. Daisy is a superstar. She's an amazing dog," expressed Michele Rose in gratitude to her faithful canine companion during an interview with the BBC.
Hamish, Michele's son, added with a touch of humor, "If Daisy wasn't the favorite child already, she definitely is now," speaking to The Independent. The heroic efforts of Daisy not only saved Mowgli but also showcased the incredible bond between animals and their ability to understand and communicate in times of need.