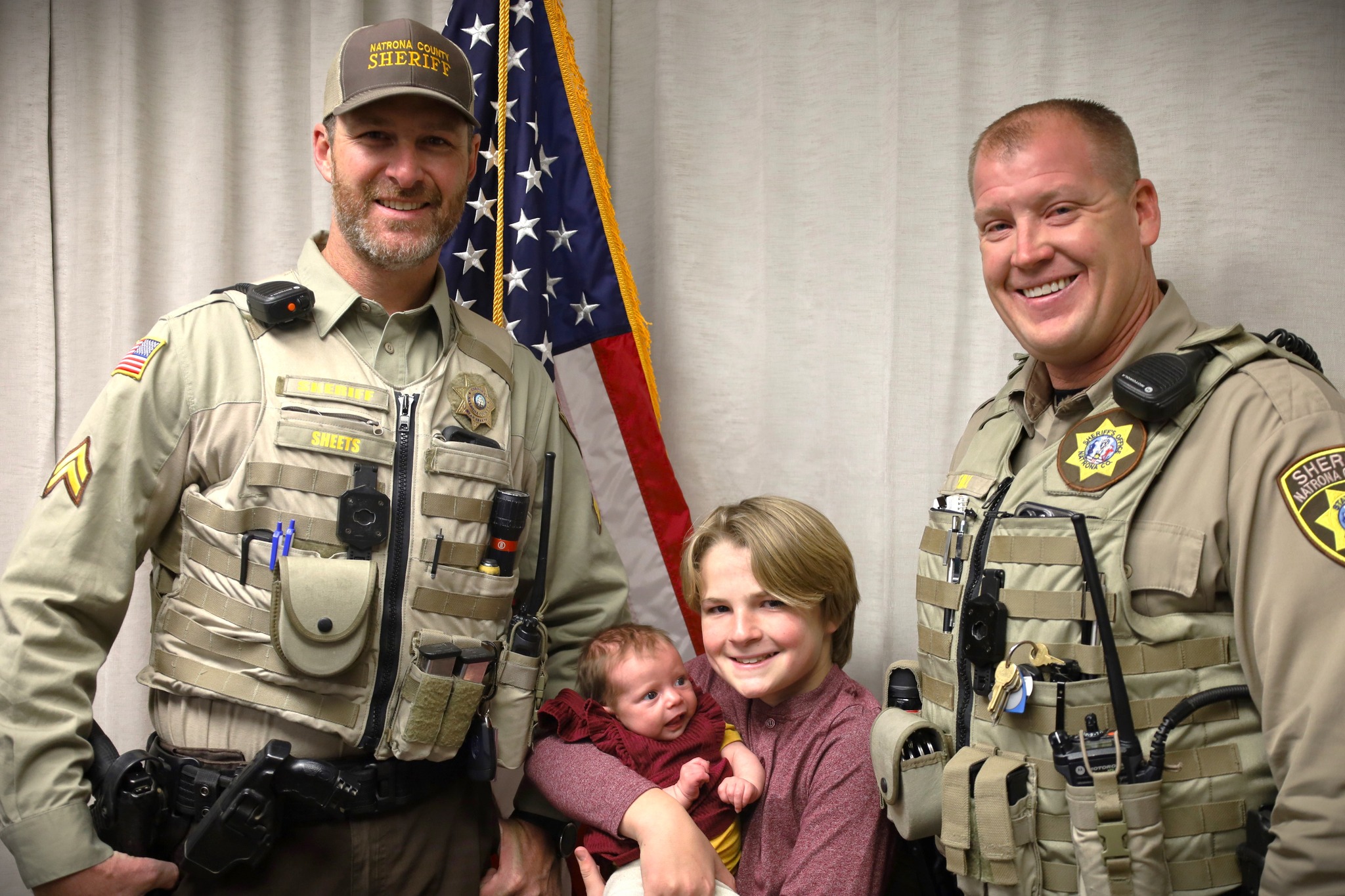 Oh Brother Deliverer, Where Art Thou? – Boy Helps Deliver Baby Sister
Wyoming sees a lot of odd things given the fact that it's big country and there are serious distances between towns. As a result, the locals have learned early on to be fairly self-reliant when they need to be. And that skill turns out to be something learned at a young age for many in the bit cattle state. At least that was the case for one young fellow in Natrone County.
Courtney was a pregnant mother in September 2022. Due fairly soon, the baby decided it didn't want to wait any longer, and Courtney realized she was going into labor. Unfortunately, she didn't have the means to get to a hospital, and Courtney was only at home with her 13-year-old son. Contacting dispatchers about her predicament, the Wyoming Sheriff's Office responded, but he was still a ways out before the baby was going to arrive.
The due date for the newborn was supposed to be a week later. However, as babies often do, Courtney's new child didn't want to follow the planned schedule. Instead, the new baby was trying to be born and, worse, it was in breech. Between the dispatchers on the line, Courtney, and her son, the three managed to guide the teenager to turn the baby so his new sister could be born correctly. It was definitely not the sort of thing a boy just turned teenager expects to be dealing with in the middle of September.
By the time Deputy Beall as well as the EMS team arrived on the scene, the whole event was over. The baby was born, mom and new baby were stabilized, and the teenager was running around trying to take care of everything until the specialists showed up. Probably running on a serious amount of adrenaline, Courtney's son was just focused on "doing" until the deputy and team gently got him to step aside and settle down.
For his quick thinking and clearly managing a crazy issue, Courtney's son, Luke, was honored with a challenge coin and a Sheriff's Office patch to memorialize his efforts to save his sister and mom. As Deputy Beall noted, the boy just did what he needed to in the moment without fussing about it, keeping everything clean, safe and effective for an emergency birth. With his new sister healthy and growing, named Michaela, Luke will probably have a special connection a bit different than other siblings when it comes to his little sister.
Further, the situation just shows how important it is for folks out in the rural areas to have a basic understanding of how to deal with different medical emergency situations that can come up, regardless of age.
American Couple's Kindness Shines in Snowy Adventure with South Korean Tourists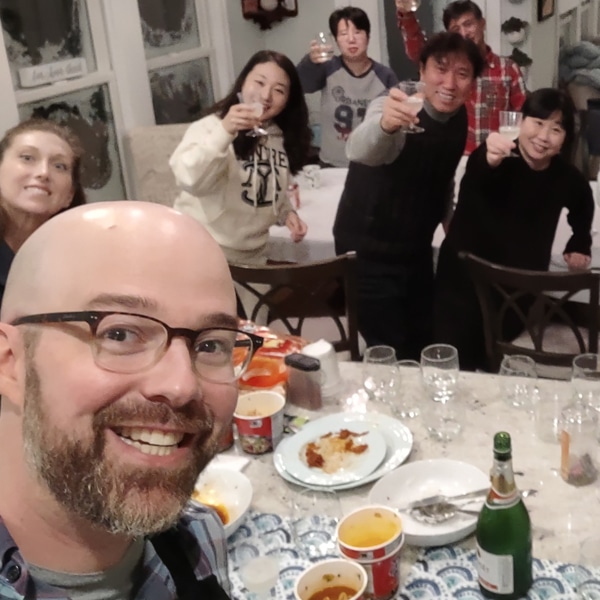 In a heartwarming tale of kindness and friendship, an American couple from Buffalo, New York, opened their home to a group of stranded South Korean tourists during a severe blizzard on December 23rd. What started as a simple request for shovels turned into a heartwarming story that went viral, bringing people together across borders. The couple's act of compassion not only provided shelter but also sparked an enduring bond that led to a special reunion in South Korea. Let's delve into this remarkable story and explore the lasting impact of their selfless act.
As the blizzard raged outside, ten South Korean tourists found themselves stuck in their van, unable to move through the heavy snow. Seeking assistance, they approached a nearby house and requested shovels to dig themselves out. However, they received much more than they had anticipated. The couple, who had prepared for a quiet Christmas at home, welcomed the strangers with open arms and invited them inside.
The storm had brought these strangers together, creating an opportunity for cultural exchange and friendship. During the two nights and three days they spent together, the couple and their unexpected guests bonded over stories, shared meals, and even watched American football. The couple, who had a deep appreciation for Korean cuisine, surprised their guests with an array of Korean food ingredients. The South Korean visitors were amazed to find soy sauce, mirin, chili powder, chili paste, a rice cooker, and Korean cookbooks, as if the couple had been preparing for their arrival.
News of the couple's kindness quickly spread across the internet, captivating hearts around the world. Social media platforms buzzed with messages of admiration and appreciation for their selfless act. Many people were inspired by their story and were motivated to perform acts of kindness themselves. The couple received an outpouring of support, with kind messages, cards, and generous gifts from various Korean groups, including a year of free fried chicken at Genesis BBQ.
Months later, in May, the couple embarked on a 10-day tour of Seoul, graciously invited by the Korea Tourism Organization. This visit was not merely a sightseeing adventure but a chance to reunite with the guests they had sheltered during the blizzard. Andrea, the wife, expressed her gratitude and joy, saying, "To see everyone in Korea again is such a blessing." The couple had always held an appreciation and interest in Korean culture, and their chance encounter had brought them closer to this beautiful country.
The bond forged during their time together in Buffalo proved to be strong and lasting. The couple and their South Korean guests became lifelong friends. The experience inspired not only the couple but also their guests, who felt compelled to pay it forward and spread kindness to others. Through their act of compassion, the American couple created a ripple effect of goodwill, reminding us of the power of empathy and humanity.