Nurses Unite to Bail Out Father In Trouble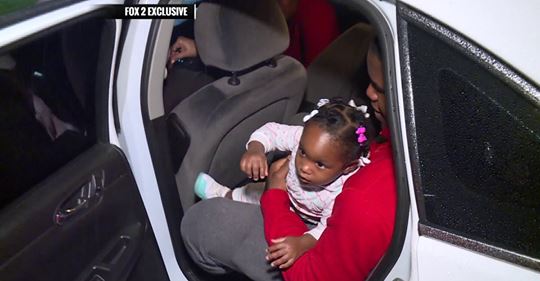 A near tragedy in an Illinois town was almost compounded by a police overreaction, but the quick thinking of a group of nurses saved the day and made everything turn out alright.
The story began in Centreville, a small town in the St. Louis metropolitan area. On the evening of April 7, 2019, a one-year-old girl named Demani began to choke on a penny. She had put a penny inside her mouth, as children are wont to do, but accidentally swallowed it. The penny became lodged in her throat. Her father, Darius Hinkle, and her mother, Donecia Pittman, who were with her at the time of the incident, were terrified for their daughter's safety. They put her in the car, and began to drive to the hospital. Naturally the mother comforted the choking child while the father drove. Time was of the essence, so they drove very quickly.
Unfortunately, a police officer saw them driving towards the hospital. Unaware of their destination or the situation, the police officer went into pursuit of the speeding vehicle. Obviously the father did not stop to waste time explaining the situation, but instead proceeded with all possible haste towards the medical center. Before they had gone many miles the speeding car was being followed buy a long line of police cars with sirens flashing. The father disregarded them and continued to the hospital, sometimes at speeds exceeding a hundred miles an hour. The police kept pursuit.
Very little time passed until they reached their destination, Touchette Regional Hospital. The distressed parents tried to make contact with medical personnel and to inform them of their child's dire predicament, but witnesses to the incident say that the police were almost entirely unconcerned with the well-being of the baby. Instead, the police forced the distressed parents to the ground, treating them with harshness and severity as they disregarded the choking infant. The father was arrested and taken away. The mother went in to see to her child.
The obstruction was removed from the child's trachea without the necessity of surgical intervention. Once Demani was out of danger, Ms. Pittman went to bond out her partner. When she arrived she encountered the biggest surprise in an evening filled with surprises. When Ms. Pittman stepped forward to speak to the desk clerk about paying the bail for Mr. Rucker, she was informed that the person immediately before her had already paid for it. That person was a nurse from the Touchette Regional. The nurses had seen the entire incident, including the man's overwhelming concern for his daughter and the police officers' complete indifference to the circumstances. They were moved to action by what they had witnessed. The nurses took up a collection among themselves and volunteered to pay the man's bond.
Although Mr. Rucker still faces criminal charges for this incident, and he will still have to appear in court and plead his case, the touching faith that the nurses showed in him has gathered national attention. The story has become an example of how human beings can support each other in the face of injustice. Contributions have been made to the man's legal defense and to reimburse the nurses for their time and trouble. One can only hope that the police have read this story as well and found in it an example for better behavior.
Experts Warn Pet Owners About The Dangers Of Himalayan Salt Lamps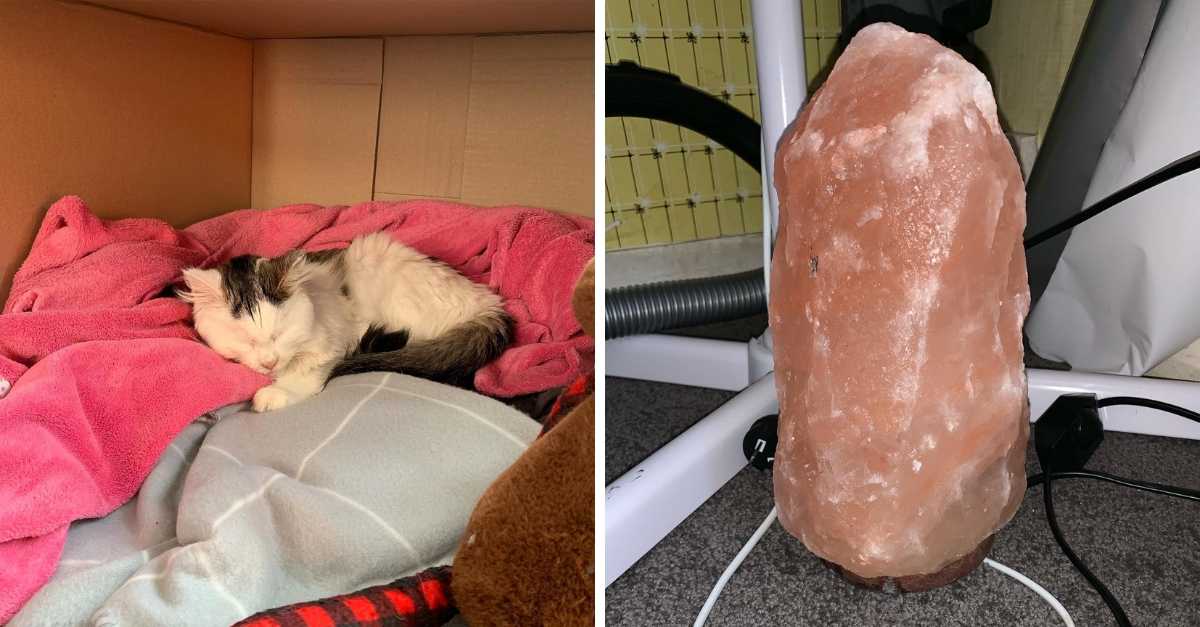 Pet owners are always looking to make sure that their four legged friends are safe and sound. It only makes sense, right? Our pets look to us for food, shelter and care. If we are not going to look out for them, who will? Now that Himalayan salt lamps are steadily rising in popularity, pet owners have been looking into the potential benefits that they have to offer.
These benefits are numerous to the owner but are these salt lamps truly safe for the pet? It is a question that certainly deserves answering. They might be a great addition to the home but these advantages could come at a cost to your pet. In a best case scenario, the lamps clean the air in the home and allow us to get a good night's sleep.
They are also said to offer a marked improvement to our serotonin levels. One woman has a horror story to offer about her cat and it is disconcerting, to say the least. The hidden dangers of these lamps need to be exposed, so that no other pets are forced to suffer from a similar fate. That's what makes this story such an important one to pass along and share with fellow pet owners.
After all, there are no shortage of people out there who are probably blissfully unaware of the issues that these lamps present. They reside at the intersection between home decoration and vital self care. It is easy to see why so many pet owners have already fallen under their spell. Maddie Smith was forced to wake up to a pet owner's worst nightmare recently.
Her cat was not behaving in her usual manner. Something was wrong with poor Ruby but Maddie was not sure what it was. Initially, she believed that the cat was simply feeling chilly. She tried her best to warm up Ruby and left for work. Unfortunately, the cat's condition slowly started to worsen. By the time Maddie was able to come back home, she could tell that something was seriously wrong with the cat.
When she took the animal to the vet's office, the connection between her condition and the Himalayan salt lamp that was being used had been revealed. Humans must avoid excessive exposure to salt and pets experience the same risk factors. These lamps release a sizable amount of salt into the air, causing pets to go through all sorts of harmful side effects.
If Maddie had not brought her pet to the vet's office when she had, we shudder to think of what may have happened next. Lamp owners need to take the proper precautions going forward. It all starts with proper lamp storage. The lamp cannot and should not be kept in an area that pets have easy access to. The owner should be storing the salt lamp far away from their animal.
Maddie's Facebook post about the matter was shared far and wide. She wanted to make sure that other pet owners did not make the same mistake as she did. It is easy to see how these errors happen, though. We mean well and we try our best to keep our homes looking and feeling nice. The last thing that any pet owner wants is to hurt their best friend.
Please do your part to assist other pet owners who might be experiencing similar issues by sharing this story. If you know someone who owns a pet and a Himalyan salt lamp, this is your chance to set things right. Ruby may have been licking this lamp excessively but she is going to be OK now! Let's do our part to make sure that other pet owners do not have to learn this lesson the hard way.