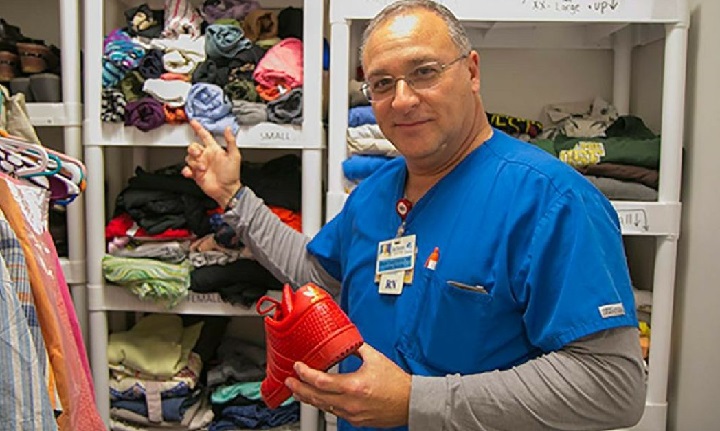 Nurses Give the Most Viral, Awesome Gift to Patients That Are Homeless
If you are looking for a hospital where the nurses have hearts of pure gold, visit the Jackson Health System in Miami, Florida. It has a mental health hospital, rehabilitation hospital, a children's hospital and many more. The Jackson Health System in Miami received plenty of positive attention after one of the nurses, Oliver Castellanos, did something special for homeless patients that were leaving the hospital after being discharged.
Most people, even those that work in the healthcare sector, do not do anything more than they are required to. They do whatever is in their job description and leave it at that. Nurse Castellanos is different.
It came to his attention that most of the homeless patients who came from the hospital after treatment had little or nothing decent to wear as they were discharged from the hospital. They put on paper gowns which were not only uncomfortable but also unable to cover them. With their paper owns, they could not walk in the streets with patience as parts of their bodies were barely covered.
Restoring Human Dignity
Can you imagine having nothing decent to wear as you walk down the streets and having to put on a paper gown? This was the sad reality for many patients that had just been discharged from the hospital. If you have ever been in the situation, you know how embarrassing it can be. The nurse decided to do something about it. He went to his closet, found some shoes and clothes, and took them to the hospital. At first, he had just a few clothes to donate. He could not help as many people as he wished. As luck would have it, word soon got out that he was donating clothes and soon enough, other people joined him. People brought their clothes and shoes to the nurse regardless of whether they were old or new. They all wanted to help as much as they could.
A Kind Heart        
The kind actions of the nurse inspired others to join him. His coworkers and the church community were the first ones to team up with him. They brought their donations of clothes and shoes and the pile to be donated became bigger and bigger. Nurse Castellanos encouraged them to keep bringing in donations because there is always someone who needs some help. In a short time, his pile had grown into a full closet. He could help a bigger number of people, and he did so without expecting any payment in return.
Castellanos could have turned a blind eye on the homeless patients being released, but he did not. He identified their problem, empathized with them, and did whatever he could to solve it. In his words, 'We are all human beings, all brothers and sisters. We have to help each other out.'
Making a Difference
Castellanos knew that he was helping a few people to get some clothes and walk down the streets with some dignity. He, however, did not realize how much impact he was making on their lives. His acts of kindness were life-changing to most of the people that he helped. It was not until he saw one of the patients break into tears while receiving a pair of shoes that he realized what his efforts meant to them Castellanos is glad that his efforts are helping other people to lead better lives and that they appreciate the effort. His actions are proof that a little effort can go a long way in improving other people's quality of life.
California Costco Worker's Act of Kindness Earns Him Employee of the Month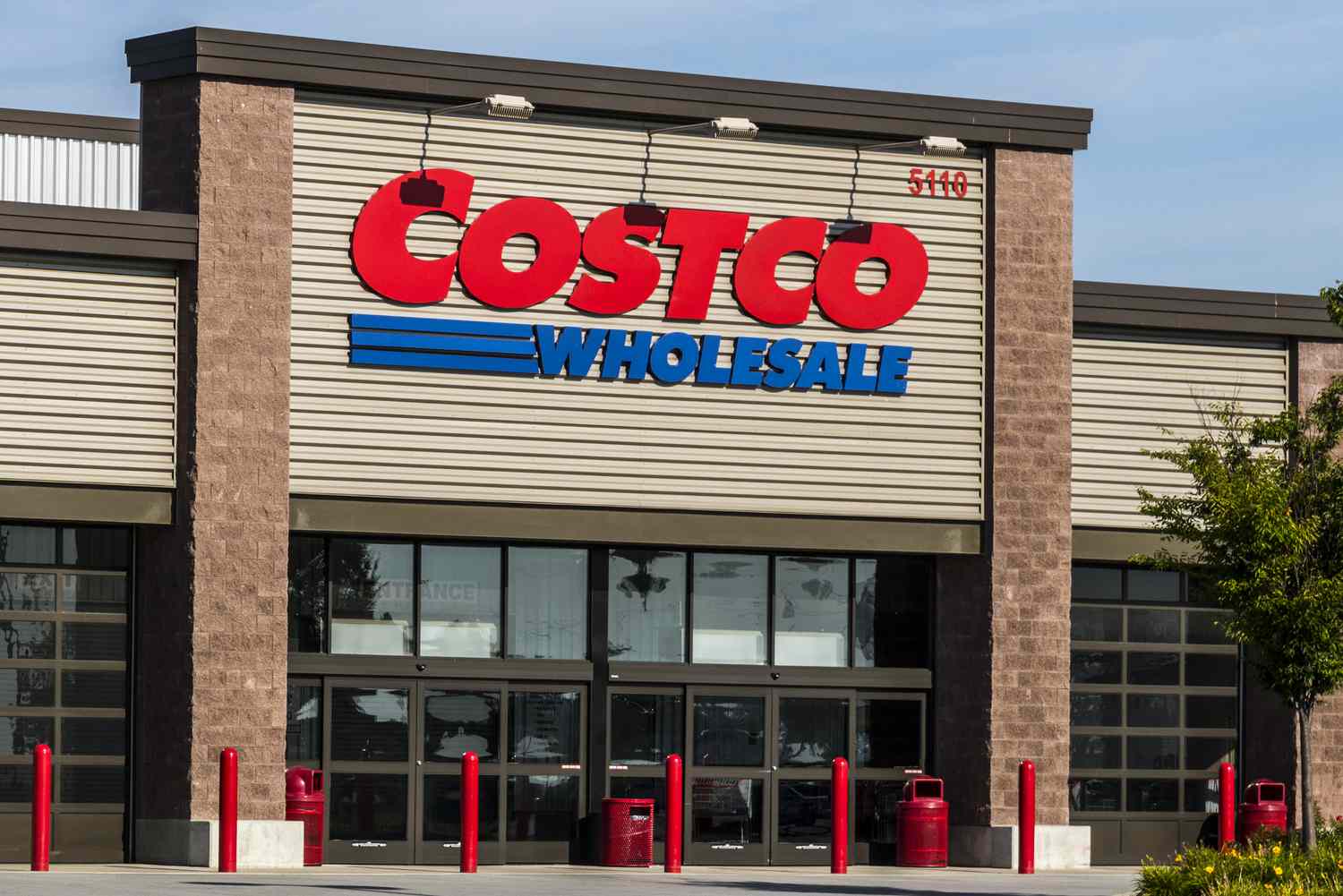 In the bustling aisles of a Costco store in Clovis, California, a heartwarming story of honesty and compassion recently unfolded. John Sotelo, a dedicated employee, was going about his daily tasks, putting away cases of water, when he stumbled upon an envelope that would change the course of his day and touch the hearts of many.
As Sotelo reached for one of the water pallets, his sharp eyes caught sight of a small envelope nestled among the bottles. Curiosity piqued, he picked it up and decided to take a look inside. To his astonishment, he discovered an incredible sum of $3,940 in cash within the envelope.
Most people might have been tempted to keep such a substantial amount of money, but not Sotelo. He knew that this money belonged to someone, and his strong sense of honesty and integrity guided his actions. Without hesitation, he promptly informed his manager about the discovery.
Sotelo's manager quickly recognized the gravity of the situation and decided to review the store's customer surveillance footage to identify the owner of the lost envelope. It wasn't long before they located the rightful owner, a Costco member who had unknowingly dropped her precious savings.
What followed was a heartwarming reunion between John Sotelo and the envelope's owner. The member was overwhelmed with gratitude and could hardly contain her emotions as she thanked Sotelo profusely. She explained that the money was intended for her children's education, making Sotelo's act of kindness all the more significant.
Sotelo's selfless and honorable action didn't go unnoticed by his colleagues and superiors. In recognition of his integrity and compassion, he was awarded the coveted title of "Employee of the Month."
Sotelo's unwavering honesty and his commitment to helping others in their time of need remind us all of the power of simple acts of kindness. His story also highlights the importance of maintaining our faith in the goodness of humanity and the belief that doing the right thing is always worth it, no matter the circumstances. John Sotelo's actions have not only earned him recognition but also the admiration and gratitude of his community, proving that integrity and compassion are values that should be celebrated and upheld.