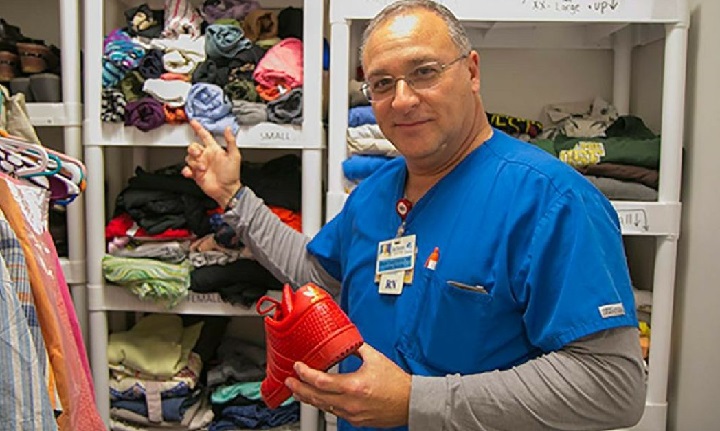 Nurses Give the Most Viral, Awesome Gift to Patients That Are Homeless
If you are looking for a hospital where the nurses have hearts of pure gold, visit the Jackson Health System in Miami, Florida. It has a mental health hospital, rehabilitation hospital, a children's hospital and many more. The Jackson Health System in Miami received plenty of positive attention after one of the nurses, Oliver Castellanos, did something special for homeless patients that were leaving the hospital after being discharged.
Most people, even those that work in the healthcare sector, do not do anything more than they are required to. They do whatever is in their job description and leave it at that. Nurse Castellanos is different.
It came to his attention that most of the homeless patients who came from the hospital after treatment had little or nothing decent to wear as they were discharged from the hospital. They put on paper gowns which were not only uncomfortable but also unable to cover them. With their paper owns, they could not walk in the streets with patience as parts of their bodies were barely covered.
Restoring Human Dignity
Can you imagine having nothing decent to wear as you walk down the streets and having to put on a paper gown? This was the sad reality for many patients that had just been discharged from the hospital. If you have ever been in the situation, you know how embarrassing it can be. The nurse decided to do something about it. He went to his closet, found some shoes and clothes, and took them to the hospital. At first, he had just a few clothes to donate. He could not help as many people as he wished. As luck would have it, word soon got out that he was donating clothes and soon enough, other people joined him. People brought their clothes and shoes to the nurse regardless of whether they were old or new. They all wanted to help as much as they could.
A Kind Heart        
The kind actions of the nurse inspired others to join him. His coworkers and the church community were the first ones to team up with him. They brought their donations of clothes and shoes and the pile to be donated became bigger and bigger. Nurse Castellanos encouraged them to keep bringing in donations because there is always someone who needs some help. In a short time, his pile had grown into a full closet. He could help a bigger number of people, and he did so without expecting any payment in return.
Castellanos could have turned a blind eye on the homeless patients being released, but he did not. He identified their problem, empathized with them, and did whatever he could to solve it. In his words, 'We are all human beings, all brothers and sisters. We have to help each other out.'
Making a Difference
Castellanos knew that he was helping a few people to get some clothes and walk down the streets with some dignity. He, however, did not realize how much impact he was making on their lives. His acts of kindness were life-changing to most of the people that he helped. It was not until he saw one of the patients break into tears while receiving a pair of shoes that he realized what his efforts meant to them Castellanos is glad that his efforts are helping other people to lead better lives and that they appreciate the effort. His actions are proof that a little effort can go a long way in improving other people's quality of life.
AI, Childhood Images and a Holocaust Survivor Finding Her History Again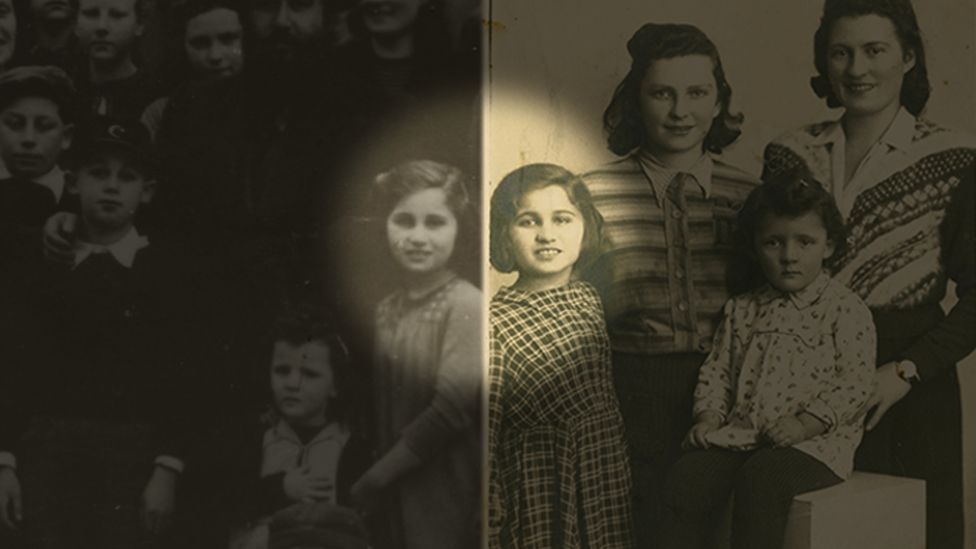 The first half the 20th century was not a good one for Blanche Fixler. As a Jew, she was a target for the Nazis, who succeeded in killing at least 6 million of her countrymen. They were so close to Fixler, at one point she was hiding underneath a bed trying not to breathe. Had she made a noise, the Nazi troops searching the room she was in would have grabbed her in an instant. Through luck, fear, feistiness and perseverance, Fixler survived the Holocaust.
Now, almost some 80 years later, Blanche Fixler is relieving history thanks to artificial intelligence, or AI. A program written by Daniel Pratt, also known as a engineer at Google, has become extremely effective at matching people's faces to their parts in history. In fact, it was so effective, it had a direct impact on Fixler; the software found her face in a historical image from the war period that no one previously knew was Blanche at all. She was just another face of thousands lost until she wasn't.
Dubbed "Numbers to Names," Pratt's program relies on the technology of facial recognition to do its work. While a person's appearance might change over time, their facial structure doesn't. And that makes for a comparable identification when the details are run through the thousands of calculations per second via the software.
In some respects, the software works with the logic of connecting dots. As it makes connections, it builds on that library and makes more connections. Many photos may have one or even two connections, but they still have five or a dozen more than are unknown. By constantly running and making new connections, the software persistently whittles away at the challenge. As it turned out, one of those successes was Blanche Fixler.
Blanche Fixler today is at the ripe age of 86. She is a world away from Germany and Poland and the nightmare she lived through, ensconced in the urban distance of New York. However, thanks to Pratt's program, Fixler has now been identified as a child in two historical photos. Pratt's software did the hard work and connected the dots.
Among the many who were grabbed, rounded up and killed in Poland, Fixler's entire family were victims of the Nazis. At the time, Blanche's name was Bronia to her family, but that was left in the past as she survived the war. Her luck was made possible by an aunt who hid Fixler from the soldiers regularly looking for Jews in hiding. When Fixler saw the photos that had her in them, she also identified her aunt as well as other relatives. That in turn creates more connections that Pratt and those using the software can benefit from in their ongoing work of identification.
The work has been partnered with the U.S. Holocaust Memorial Museum, and it continues to be worked on to provide closure and dignity for the thousands of families related to the victims of the Holocaust. By personalizing the faces of the 6 million, they gain a confirmed history versus being nameless and unknown among the masses lost.