Nurses Give the Most Viral, Awesome Gift to Patients That Are Homeless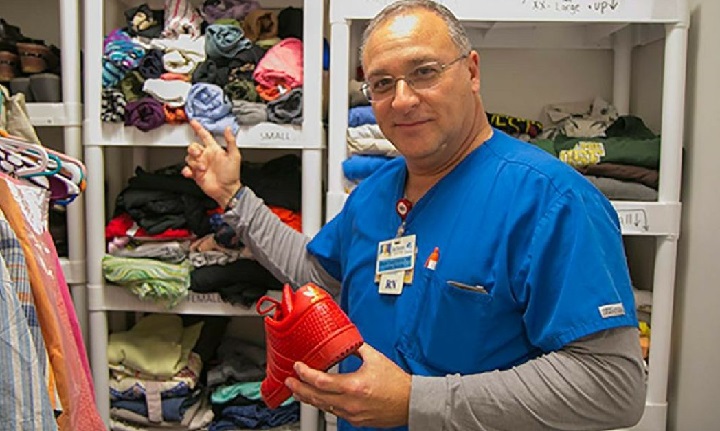 If you are looking for a hospital where the nurses have hearts of pure gold, visit the Jackson Health System in Miami, Florida. It has a mental health hospital, rehabilitation hospital, a children's hospital and many more. The Jackson Health System in Miami received plenty of positive attention after one of the nurses, Oliver Castellanos, did something special for homeless patients that were leaving the hospital after being discharged.
Most people, even those that work in the healthcare sector, do not do anything more than they are required to. They do whatever is in their job description and leave it at that. Nurse Castellanos is different.
It came to his attention that most of the homeless patients who came from the hospital after treatment had little or nothing decent to wear as they were discharged from the hospital. They put on paper gowns which were not only uncomfortable but also unable to cover them. With their paper owns, they could not walk in the streets with patience as parts of their bodies were barely covered.
Restoring Human Dignity
Can you imagine having nothing decent to wear as you walk down the streets and having to put on a paper gown? This was the sad reality for many patients that had just been discharged from the hospital. If you have ever been in the situation, you know how embarrassing it can be. The nurse decided to do something about it. He went to his closet, found some shoes and clothes, and took them to the hospital. At first, he had just a few clothes to donate. He could not help as many people as he wished. As luck would have it, word soon got out that he was donating clothes and soon enough, other people joined him. People brought their clothes and shoes to the nurse regardless of whether they were old or new. They all wanted to help as much as they could.
A Kind Heart        
The kind actions of the nurse inspired others to join him. His coworkers and the church community were the first ones to team up with him. They brought their donations of clothes and shoes and the pile to be donated became bigger and bigger. Nurse Castellanos encouraged them to keep bringing in donations because there is always someone who needs some help. In a short time, his pile had grown into a full closet. He could help a bigger number of people, and he did so without expecting any payment in return.
Castellanos could have turned a blind eye on the homeless patients being released, but he did not. He identified their problem, empathized with them, and did whatever he could to solve it. In his words, 'We are all human beings, all brothers and sisters. We have to help each other out.'
Making a Difference
Castellanos knew that he was helping a few people to get some clothes and walk down the streets with some dignity. He, however, did not realize how much impact he was making on their lives. His acts of kindness were life-changing to most of the people that he helped. It was not until he saw one of the patients break into tears while receiving a pair of shoes that he realized what his efforts meant to them Castellanos is glad that his efforts are helping other people to lead better lives and that they appreciate the effort. His actions are proof that a little effort can go a long way in improving other people's quality of life.
Why women make capable firefighters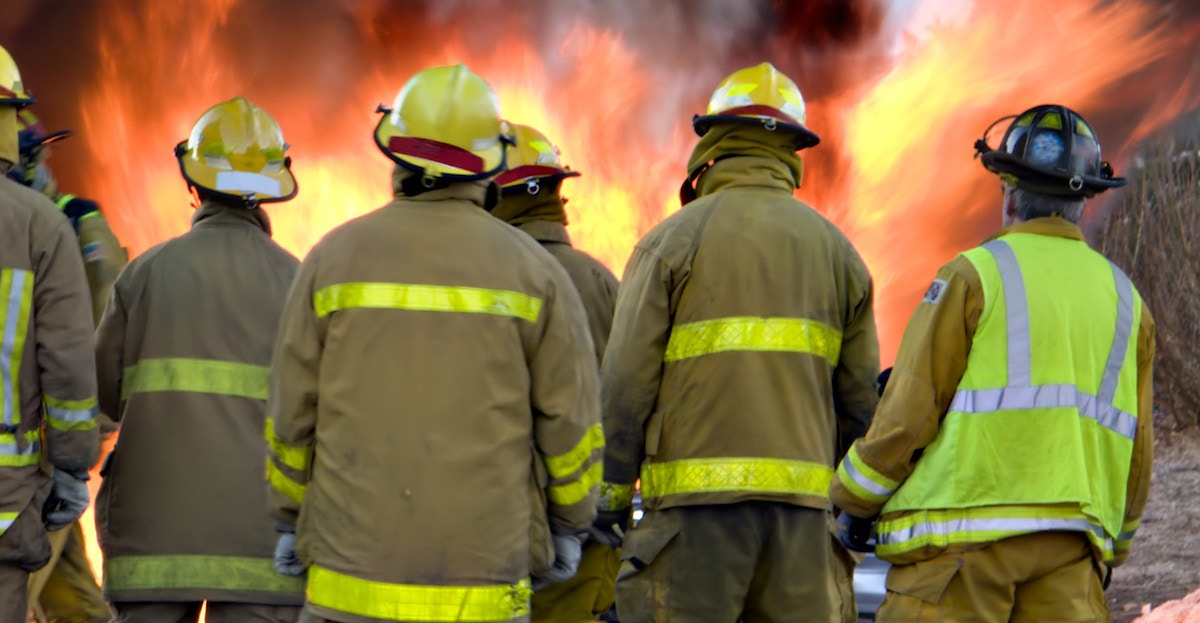 It's unfortunate that the idea persists in society that women are not capable of working as firefighters. As women have become increasingly prominent in other industries that have been traditionally dominated by males such as construction and logging, their numbers on the ranks of firefighting squads continue to remain low.
Take the Fire Department of New York as an example. In 2018, five women succeeded in graduating from New York City's Fire Academy. While some progress has been made for women in the FDNY since the fire department lost a gender discrimination lawsuit back in 1982, there are still fewer than one percent of firefighters for the department who are female. While fire departments in cities such as Seattle, Minneapolis, and Miami have more women, the average for fire departments across the nation is only about five percent female.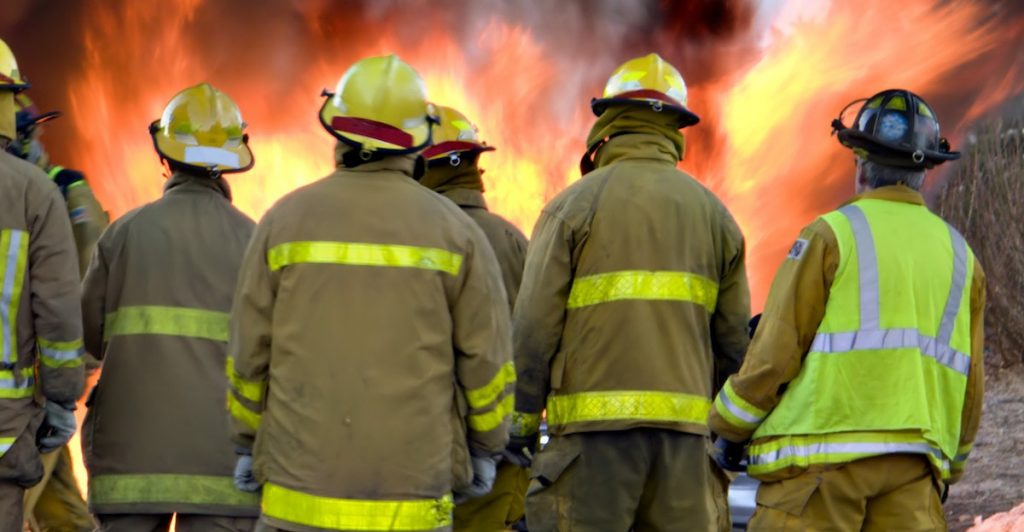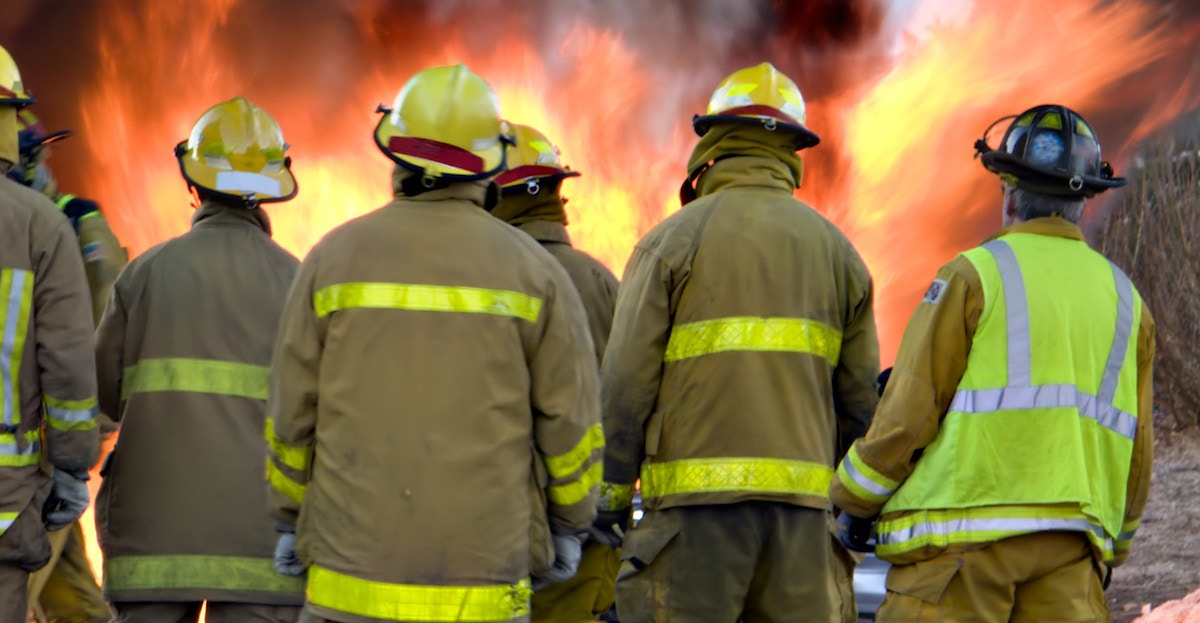 Historically, women have long been successfully putting out fires in this country. Back in 1815, Molly Williams volunteered to serve at the firehouse fo New York City's Oceanus Engine Company No. 11. Williams was a female slave working with a company that was not only all male, but all white as well. Williams was offered a job after she single-handedly handled a call when every man in the company was unable to handle the call because of being infected by the flu.
Another early female firefighter in the US was Emma Vernell. She was 50 years old when she became the first woman to work as a firefighter in the state of New Jersey.
Some people continue to wonder if women are really capable of working as firefighters. One needs only look at statistics to find an answer to this quandary. Consider statistics from the national Candidate Physical Abilities Test that firefighters need to pass. In 2008, 70 percent of all women who took the exam passed. This figure is not significantly far behind the percentage of men who passed the exam. In the same year, 75 percent of men passed. This shows that women are not statistically far behind men in taking the exam and passing or failing is more a matter of individual capabilities than a question of gender.
It's likely that women remain underrepresented in the firefighting profession because of traditionally perceived gender roles. Fire departments all over the country have been found to have testing and qualification procedures that not only discriminate against women, but also against minorities as well. Available equipment is often designed to fit men rather than women. Also, harassment toward women is rampant in some departments.
Nevertheless, women succeed in careers as firefighters. In fact, hundreds of women have attained the rank of captain or lieutenant in their careers as firefighters. In fact, the city of San Francisco fire department was led by a woman, Chief JoAnne Hayes-White, as of 2004.
It's important that people realize that females are perfectly capable of serving as firefighters because, as a female Wisconsin firefighter once remarked, "No one cares if you're a woman when their house is on fire".