Norah and Mr. Dan's Very Special Friendship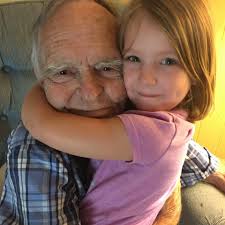 Norah Wood of Augusta, Georgia met her best friend on her birthday. That fact, in itself, might not be all that surprising. But Norah was four and her best friend, Dan Peterson, or "Mr. Dan," as she prefers to call him, was 82 at the time of their first meeting in a supermarket.
Tara Wood and her daughter, Norah, were at the store to pick up items for the little girl's fourth birthday party, which was to occur that day. Tara says that her daughter's first words to the elderly stranger they just happened to pass in an aisle were, "Hi, old person. It's my birthday!"
It was the beginning of a beautiful relationship.
Reconnecting
The newly bonded friends chatted briefly in the supermarket. Peterson introduced himself as Dan, but Norah insisted on calling him "Mr. Dan." The name stuck.
Mr. Dan needed the new friendship more than Norah did. His beloved wife, Mary, had recently passed away and he hadn't been able to lift himself from the deep depression that had settled in.
That's what Tara Wood learned later, after she posted that initial encounter on Facebook, with a photo of the unlikely new friends that she'd taken at the supermarket. Someone who knew Peterson saw the post and wrote back with the additional information about the older man.
Tara Wood got Peterson's number from the friend and reached the elderly man by phone. Peterson did indeed remember the little girl he'd met at the market. And yes, he'd love to reconnect with Norah.
Wood and her daughter visited Peterson at his home and brought the photo of the two of them together, which they'd framed. Norah also brought crayon-colored art for Mr. Dan's refrigerator.
That was only the beginning. Norah insisted on visiting her much older friend as often as possible. Neither of the adults learned what the attraction was for Norah, but it was strong. While they couldn't stop by every day after school, as the little girl wished, they did visit often and Norah called her elderly friend on the phone at least once a week.
Mr. Dan looked forward to whatever form of contact he could have with his adorable young friend. Their relationship gave him the feeling that he still had something to live for after the death of his Mary.
Nonetheless, Norah regularly worried about whether Mr. Dan was lonely. She suggested bringing him a dog. That wasn't too practical for his living arrangement, but Norah and her mom brought him a stuffed dog–the next best thing–on one of their frequent visits.
A Three-Year Relationship
"She healed me," said Peterson of his emotional health after meeting Norah. He said that he hadn't slept through the night for the months since his wife's death and had been having a particularly hard time of it on the day of that first meeting at the grocery store on Norah's birthday. You might call that introduction a lifesaver.
From that time on, said Peterson, the worst of his anxiety and depression passed and he was able to sleep through the night.
The special friendship continued for the next three years. Tara Wood started a Facebook page so that people all over the world could share in their special relationship.
Mr. Dan passed away in February. Norah and her mom had visited him just the day before and found him to be upbeat and in fairly good health. He died peacefully, and not alone. Mr. Dan lived out his final days knowing that he carried with him the uncomplicated love of a very special little girl.
The Remarkable Story Of Felix The Black Lab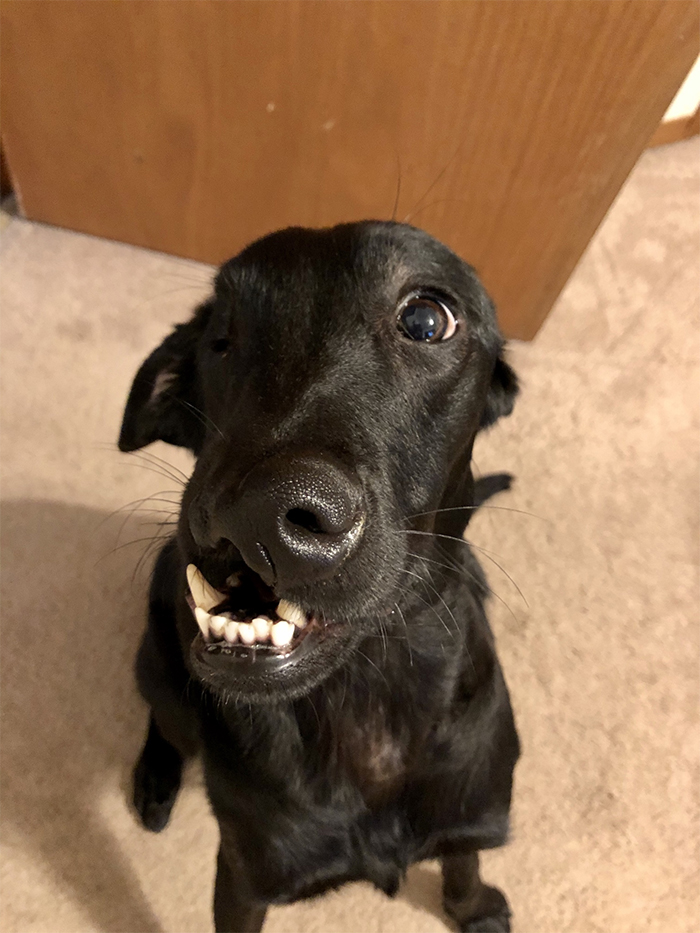 This is the remarkable story of Felix the Black Lab. Felix has had to overcome a lot of obstacles throughout his life. Felix was born with a cleft lip and cleft palate. Cleft lip and cleft palate are openings in the upper lip and the roof of the mouth. These openings can develop during infancy when the facial structures don't completely develop. While cleft lip and cleft palate are often seen as birth defects, they can be inherited through genetics. Felix's owner believes that the dog developed the defects due to his mother having a poor diet or possibly inhaling chemicals.
In addition to being born with a cleft lip and cleft palate, Felix has also struggled with other health problems throughout his life. However, despite all of his struggles, Felix continues to have a great personality: always laughing and smiling.
Felix was adopted when he was just a few days old. The owner said that Felix was close to dying because his cleft lip and cleft palate left him unable to receive nutrients from his mother. Felix had pneumonia and the veterinarian declared that he only had a few more hours to live. As Felix started to grow, he had colon issues that caused digestive problems. He also has only one functioning eye and his jaws aren't aligned properly. Because Felix's teeth were not aligned properly, he was only able to eat canned food.
In spite of all of these issues, Felix continued to fight. His owner fed him through a tube for a few weeks until he recovered from his pneumonia symptoms. Felix's condition left him unable to chew dog food and lap water out of a bowl. He also had problems swallowing his food at times. Through it all, Felix remained energetic.
However, Felix's owner wanted to try to give him a better quality of living, so he had surgery to correct his clefts. The surgery was a success. The surgeon was able to repair the roof of Felix's mouth and rebuild his palate. The surgeon completed the procedure using Felix's own tissues. The surgery also caused Felix's skull to shift. In order to help transition to his new life post-surgery, Felix also takes some medications. In the aftermath of the surgery, Felix also had to eat through a feeding tube in his neck. It has been a huge adjustment period.
Thanks to the successful surgery, Felix has been able to enjoy many new experiences. He was able to go swimming for the first time. He's also able to eat and drink regularly like normal dogs. Felix enjoys spending time with his brothers and sisters, including an Australian cattle dog and a terrier. He enjoys playing with stuffed animals. Felix is a great example that you can overcome challenges if you maintain a positive outlook. To follow Felix's journey, go to his Imgur account.