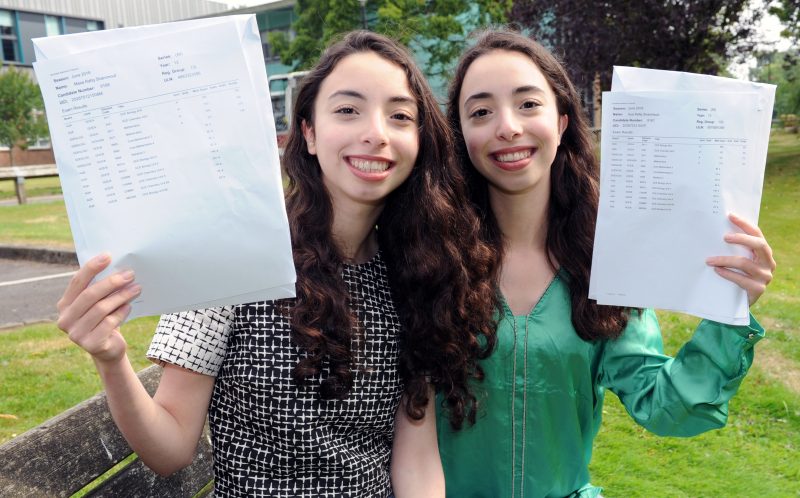 No Surprise Here, Identical Twins Choose Identical Career Paths
Identical twins are very interesting. The whole concept of having someone else on earth who looks exactly like you is certainly incredible. Almost every year, a story about twins appears in the media about twins choosing to pursue the same career path like being judges, doctors, lawyers, etc. Aya and Misa are no different, they both attend the same University.
The Smart Twins
18-year old Aya Shanout and her identical twin sister Masa Shanout were very happy after discovering that they both got As in Biology, Chemistry and Math at their all-girl school, Camp hill, which is situated in Birmingham, United Kingdom.
Same University
Due to their exceptional A level achievement, both of these girls joined the University of Birmingham in September. Their parents are very proud of them. They are identical twins, but their personalities are different, however they both chose to pursue Dentistry.
Masa did not know what course to do in University at first, maybe Medicine, but her sister wanted to pursue Dentistry, and she encouraged Masa to check it out. The more she read about it, the more Masa wanted to follow the path of Aya.
Proud Parents
The parents of these outstanding young girls are very happy, especially their mother. Their mum has always wanted them to do the same things and always stay together.
Aya and Masa's friends and teachers were surprised at the news because it is highly unlikely to be accepted for dentistry, and even harder to acquire a place at the same university. The girls did not listen to them as they were determined to study together, therefore they applied to the same higher learning institutions any way.
Same Level Always
The twins have always never been at different levels, always the same. Ever since they were little girls, they were super close, they studied together and assisted each other, therefore it is very good that they will continue sharing memories in Uni as well. Dentistry is not an easy course, so it is really awesome to have somebody in a similar position who knows you completely.
Expectations
Undoubtedly, it is surprising to see identical twins doing the same course. The sisters say that most people are usually surprised when they meet them, they perceive they are seeing double. Only their parents and other close family and friends can tell them apart. Though the two siblings look completely the same and share the same interests, they have different personalities.
Happy and Pleased
Both girls are very pleased with their academic grades, and so pleased that they got accepted at the same university, and the same course. They are ecstatic. Growing up, the two brilliant girls have been close friends. In school they were encouraged to work together sharing their complimentary skills.
Every year there's an interesting story that hits the web about twins who attained the same academic grades and are going to the same Uni to pursue a similar course. Aya and Masa are no different, they got the same A level results that qualified them to pursuing a great course in University.
The Facts
Identical twins are knows to share a certain intense bond. Scientifically speaking, they are the result of the division of one fertilized ovum into two, which gives them an identical DNA. Identical twins are therefore as close as 2 separate individuals can be, they can even talk in unison. Moreover, it is no surprise for them to choose the same career path.
It is easy for non-twins to get envious of the insane bond that identical twins share. It is not only twins who share the closeness, also other rare multiples such as triples and quadruplets share the closeness too. Some evidence has shown that identical twins are bound to enjoy some lifelong benefits as a result of being together.
Drew Carey's Beyond Generous Gesture to Support Striking Writers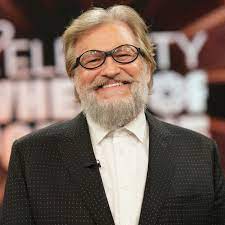 In times of struggle, acts of kindness and generosity can bring hope and relief to those in need. Drew Carey, a well-known television personality, has once again shown his compassion by providing daily lunches for members of the Writer's Guild of America (WGA) who are currently on strike. This remarkable gesture is helping to alleviate some of the financial strain faced by these hardworking individuals.
Drew Carey is graciously covering the expenses at two local businesses for WGA members who show their guild card. The two restaurants involved in this endeavor are Bob's Big Boy in Burbank and Swingers Diner on Beverly. With every meal, Drew is estimated to be spending thousands of dollars per day to ensure that these writers are well-fed during this challenging time.
This is not the first time that Drew Carey has demonstrated his support for the WGA. During the 2007 strike, he generously provided lunches to struggling writers for two consecutive months. His commitment to helping others in need has not wavered over the years, and he continues to be a beacon of kindness.
The gratitude expressed by the WGA members for Drew's actions is overwhelming. Many writers have taken to social media to share their appreciation and to highlight the impact of his generosity. One writer tweeted, "Drew bought me lunch for two months straight in '07 when I was struggling with that WGA strike. In a better place now, but Drew continues to be a good dude." The outpouring of thanks and support from the WGA community is a testament to the positive effect that Drew's kind gestures have on their lives.
The participating restaurants have become a gathering place for WGA members, who are not only enjoying the delicious meals but also feeling the love and support from Drew. The writers express their gratitude repeatedly, and the staff at the restaurants are grateful to be part of this compassionate act. They feel privileged to play a role in facilitating Drew's generosity and witness the joy it brings to those in need.
Being a writer can be challenging, with periods of financial uncertainty and limited opportunities. The current strike has exacerbated these difficulties, making every complimentary meal a significant relief for the writers. As one member explained, "They're very, very happy and they're very, very thankful to Drew." The impact of Drew's support goes beyond a single meal—it represents a lifeline for those facing financial hardships during the strike.
Drew Carey's unwavering commitment to supporting the WGA and his genuine care for those in need is truly commendable. His actions remind us of the power of kindness and the difference one person can make in the lives of others. As the strike continues, the lunches provided by Drew serve as a ray of hope and a reminder that the writing community is not alone in their fight.
In times of hardship, it is heartwarming to see individuals like Drew Carey step forward and offer their support. His kindness and generosity are an inspiration to us all, and his contributions to the well-being of the WGA members are deeply appreciated.