No Surprise Here, Identical Twins Choose Identical Career Paths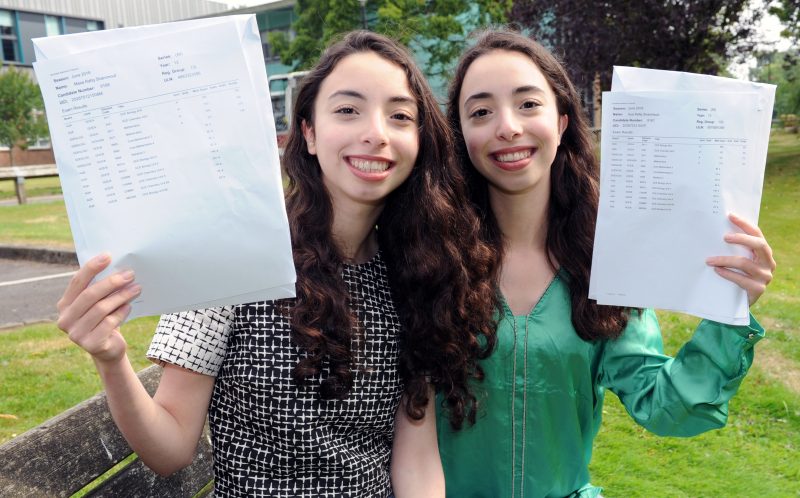 Identical twins are very interesting. The whole concept of having someone else on earth who looks exactly like you is certainly incredible. Almost every year, a story about twins appears in the media about twins choosing to pursue the same career path like being judges, doctors, lawyers, etc. Aya and Misa are no different, they both attend the same University.
The Smart Twins
18-year old Aya Shanout and her identical twin sister Masa Shanout were very happy after discovering that they both got As in Biology, Chemistry and Math at their all-girl school, Camp hill, which is situated in Birmingham, United Kingdom.
Same University
Due to their exceptional A level achievement, both of these girls joined the University of Birmingham in September. Their parents are very proud of them. They are identical twins, but their personalities are different, however they both chose to pursue Dentistry.
Masa did not know what course to do in University at first, maybe Medicine, but her sister wanted to pursue Dentistry, and she encouraged Masa to check it out. The more she read about it, the more Masa wanted to follow the path of Aya.
Proud Parents
The parents of these outstanding young girls are very happy, especially their mother. Their mum has always wanted them to do the same things and always stay together.
Aya and Masa's friends and teachers were surprised at the news because it is highly unlikely to be accepted for dentistry, and even harder to acquire a place at the same university. The girls did not listen to them as they were determined to study together, therefore they applied to the same higher learning institutions any way.
Same Level Always
The twins have always never been at different levels, always the same. Ever since they were little girls, they were super close, they studied together and assisted each other, therefore it is very good that they will continue sharing memories in Uni as well. Dentistry is not an easy course, so it is really awesome to have somebody in a similar position who knows you completely.
Expectations
Undoubtedly, it is surprising to see identical twins doing the same course. The sisters say that most people are usually surprised when they meet them, they perceive they are seeing double. Only their parents and other close family and friends can tell them apart. Though the two siblings look completely the same and share the same interests, they have different personalities.
Happy and Pleased
Both girls are very pleased with their academic grades, and so pleased that they got accepted at the same university, and the same course. They are ecstatic. Growing up, the two brilliant girls have been close friends. In school they were encouraged to work together sharing their complimentary skills.
Every year there's an interesting story that hits the web about twins who attained the same academic grades and are going to the same Uni to pursue a similar course. Aya and Masa are no different, they got the same A level results that qualified them to pursuing a great course in University.
The Facts
Identical twins are knows to share a certain intense bond. Scientifically speaking, they are the result of the division of one fertilized ovum into two, which gives them an identical DNA. Identical twins are therefore as close as 2 separate individuals can be, they can even talk in unison. Moreover, it is no surprise for them to choose the same career path.
It is easy for non-twins to get envious of the insane bond that identical twins share. It is not only twins who share the closeness, also other rare multiples such as triples and quadruplets share the closeness too. Some evidence has shown that identical twins are bound to enjoy some lifelong benefits as a result of being together.
Why women make capable firefighters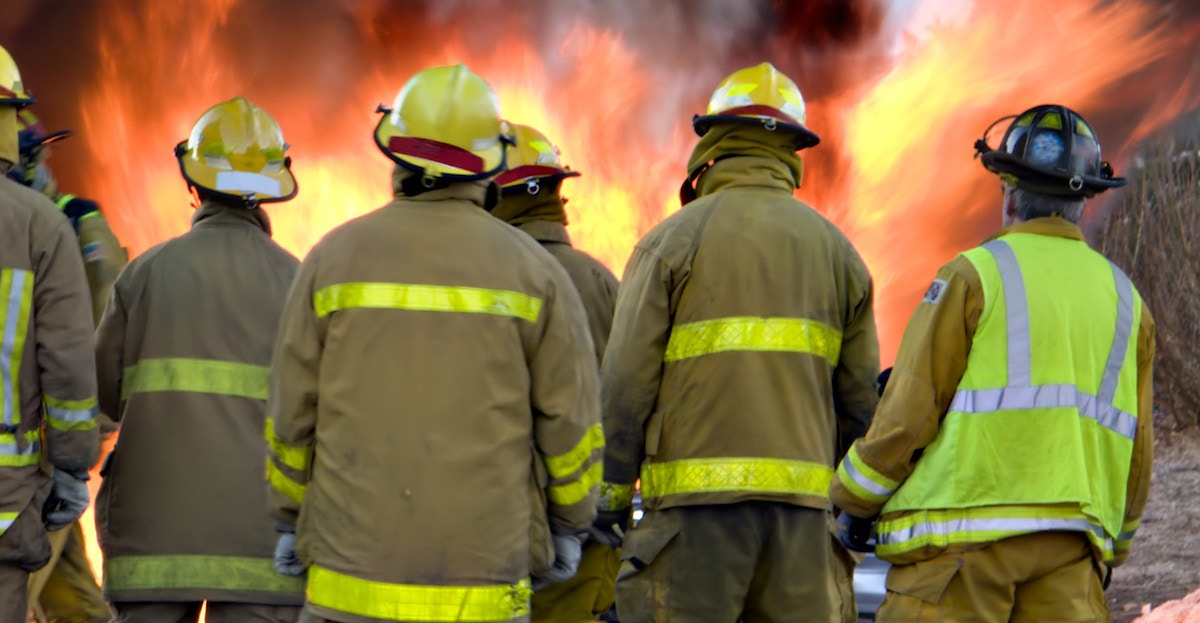 It's unfortunate that the idea persists in society that women are not capable of working as firefighters. As women have become increasingly prominent in other industries that have been traditionally dominated by males such as construction and logging, their numbers on the ranks of firefighting squads continue to remain low.
Take the Fire Department of New York as an example. In 2018, five women succeeded in graduating from New York City's Fire Academy. While some progress has been made for women in the FDNY since the fire department lost a gender discrimination lawsuit back in 1982, there are still fewer than one percent of firefighters for the department who are female. While fire departments in cities such as Seattle, Minneapolis, and Miami have more women, the average for fire departments across the nation is only about five percent female.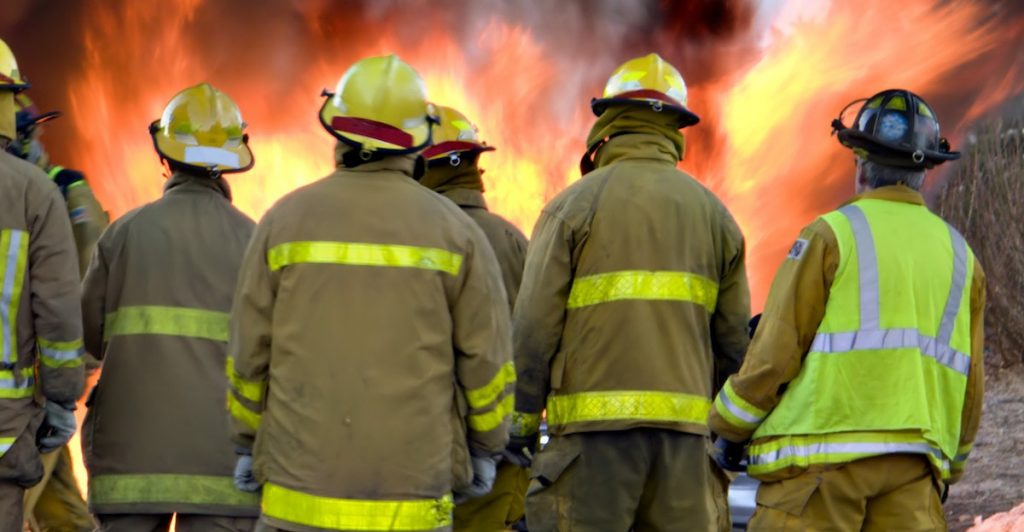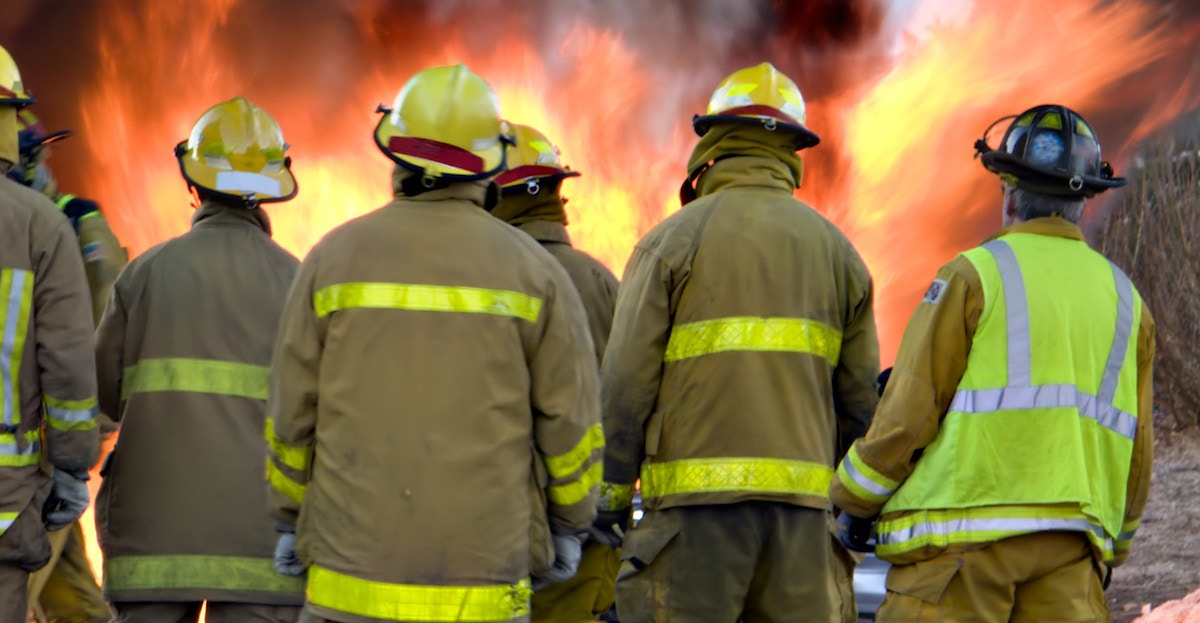 Historically, women have long been successfully putting out fires in this country. Back in 1815, Molly Williams volunteered to serve at the firehouse fo New York City's Oceanus Engine Company No. 11. Williams was a female slave working with a company that was not only all male, but all white as well. Williams was offered a job after she single-handedly handled a call when every man in the company was unable to handle the call because of being infected by the flu.
Another early female firefighter in the US was Emma Vernell. She was 50 years old when she became the first woman to work as a firefighter in the state of New Jersey.
Some people continue to wonder if women are really capable of working as firefighters. One needs only look at statistics to find an answer to this quandary. Consider statistics from the national Candidate Physical Abilities Test that firefighters need to pass. In 2008, 70 percent of all women who took the exam passed. This figure is not significantly far behind the percentage of men who passed the exam. In the same year, 75 percent of men passed. This shows that women are not statistically far behind men in taking the exam and passing or failing is more a matter of individual capabilities than a question of gender.
It's likely that women remain underrepresented in the firefighting profession because of traditionally perceived gender roles. Fire departments all over the country have been found to have testing and qualification procedures that not only discriminate against women, but also against minorities as well. Available equipment is often designed to fit men rather than women. Also, harassment toward women is rampant in some departments.
Nevertheless, women succeed in careers as firefighters. In fact, hundreds of women have attained the rank of captain or lieutenant in their careers as firefighters. In fact, the city of San Francisco fire department was led by a woman, Chief JoAnne Hayes-White, as of 2004.
It's important that people realize that females are perfectly capable of serving as firefighters because, as a female Wisconsin firefighter once remarked, "No one cares if you're a woman when their house is on fire".