No Surprise Here, Identical Twins Choose Identical Career Paths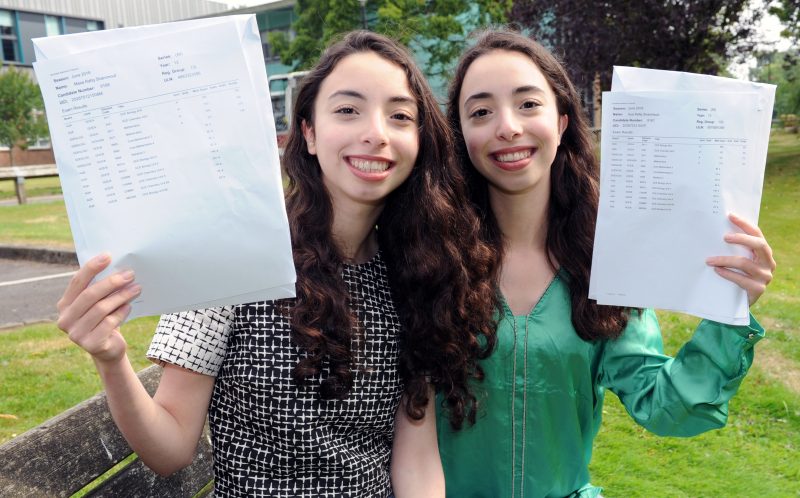 Identical twins are very interesting. The whole concept of having someone else on earth who looks exactly like you is certainly incredible. Almost every year, a story about twins appears in the media about twins choosing to pursue the same career path like being judges, doctors, lawyers, etc. Aya and Misa are no different, they both attend the same University.
The Smart Twins
18-year old Aya Shanout and her identical twin sister Masa Shanout were very happy after discovering that they both got As in Biology, Chemistry and Math at their all-girl school, Camp hill, which is situated in Birmingham, United Kingdom.
Same University
Due to their exceptional A level achievement, both of these girls joined the University of Birmingham in September. Their parents are very proud of them. They are identical twins, but their personalities are different, however they both chose to pursue Dentistry.
Masa did not know what course to do in University at first, maybe Medicine, but her sister wanted to pursue Dentistry, and she encouraged Masa to check it out. The more she read about it, the more Masa wanted to follow the path of Aya.
Proud Parents
The parents of these outstanding young girls are very happy, especially their mother. Their mum has always wanted them to do the same things and always stay together.
Aya and Masa's friends and teachers were surprised at the news because it is highly unlikely to be accepted for dentistry, and even harder to acquire a place at the same university. The girls did not listen to them as they were determined to study together, therefore they applied to the same higher learning institutions any way.
Same Level Always
The twins have always never been at different levels, always the same. Ever since they were little girls, they were super close, they studied together and assisted each other, therefore it is very good that they will continue sharing memories in Uni as well. Dentistry is not an easy course, so it is really awesome to have somebody in a similar position who knows you completely.
Expectations
Undoubtedly, it is surprising to see identical twins doing the same course. The sisters say that most people are usually surprised when they meet them, they perceive they are seeing double. Only their parents and other close family and friends can tell them apart. Though the two siblings look completely the same and share the same interests, they have different personalities.
Happy and Pleased
Both girls are very pleased with their academic grades, and so pleased that they got accepted at the same university, and the same course. They are ecstatic. Growing up, the two brilliant girls have been close friends. In school they were encouraged to work together sharing their complimentary skills.
Every year there's an interesting story that hits the web about twins who attained the same academic grades and are going to the same Uni to pursue a similar course. Aya and Masa are no different, they got the same A level results that qualified them to pursuing a great course in University.
The Facts
Identical twins are knows to share a certain intense bond. Scientifically speaking, they are the result of the division of one fertilized ovum into two, which gives them an identical DNA. Identical twins are therefore as close as 2 separate individuals can be, they can even talk in unison. Moreover, it is no surprise for them to choose the same career path.
It is easy for non-twins to get envious of the insane bond that identical twins share. It is not only twins who share the closeness, also other rare multiples such as triples and quadruplets share the closeness too. Some evidence has shown that identical twins are bound to enjoy some lifelong benefits as a result of being together.
Three Week Pet and House Sitting Turns Into a Year Long Mystery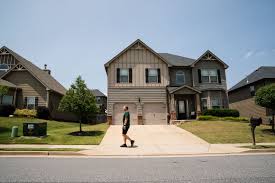 Any responsible pet owner knows that if you cannot bring the animals with you then you need to make arrangements to ensure they are taken care of. If you are going to be gone for any length of time it is also a good idea to have someone check in on the house once in a while to make sure everything is ok. Last year one Canadian man agreed to watch his neighbor's home while they were away.
The neighbors were going to be traveling for a few weeks visiting family overseas. They asked the man and his wife to watch the house and their pets and check on the house for three weeks while they went to Taiwan as his mother was dying and they wanted to see her and spend time with the family. They left the man $500 dollars for food for their 2 German Sheppards and their cat. The man agreed and went over daily to feed the pets and would walk through the house to check on things every week.
On July 1, he got an email asking if the man and his wife could watch things for a little longer. It was taking more time than they expected to take care of everything after his mother had died. They agreed and expected the man to return in 2 week's time. They never arrived and no other communications were received. On July 21, the man sent an email but never got a reply. By the end of the month the neighbor's cell phone had been disconnected and he was not responding to any email messages at all now. At some point in the following weeks a pipe had burst and ended up flooding the basement causing massive water damage. The man did not know what to do now since he still could not get in touch with the family.
He ended up paying someone out of his own pocket to have the leak fixed, and he also paid for one of their dogs to have surgery. This was quickly becoming a real nightmare situation, and worst of all, he had no idea how long it was going to last. He thought about trying to track them down via social media but they had a very common last name and he had no address or name for contact on who they were staying with in Taiwan so it seemed a search on his own was going to be fruitless.
The electricity was still running in the house, which the man credited to an autopayment. The internet was also still working. There was no way to track down a place of employment or other contact ins Canada who might know the couple and be able to help track them down. So, after waiting nearly a year, the man filed a missing person report with the police to try and get some help finding out what happened to the couple. Eventually, they got a response- there was good news and bad news.
The good news was that the couple were alive and well and not dead or in prison as the man had feared. The bad news was that they seemed to be very irresponsible and privileged people. They said they had asked a relative to come to get the pets and deal with the house but had never checked in with him to see if any of it had been done. They said the man and his wife could keep the pets if they wanted or he could find some way to take them off their hands. He also seemed to care little about the house and made a statement along the lines of – if we ever come back we can pay to fix it or just buy a new house.
The man said that he and his wife would keep the pets as they couldn't bear to give them up after a year of caring for them. They were also very worried about what this couple may do with animals they seemed to truly care so little about. It is one of the most bizarre stories ever, but at least it ends on a happy not and those pets are still in good hands and are being loved and cared for. But let this be a warning before anyone agrees to house sit or pet sit for something- get all the details and contact information before you ever say yes!