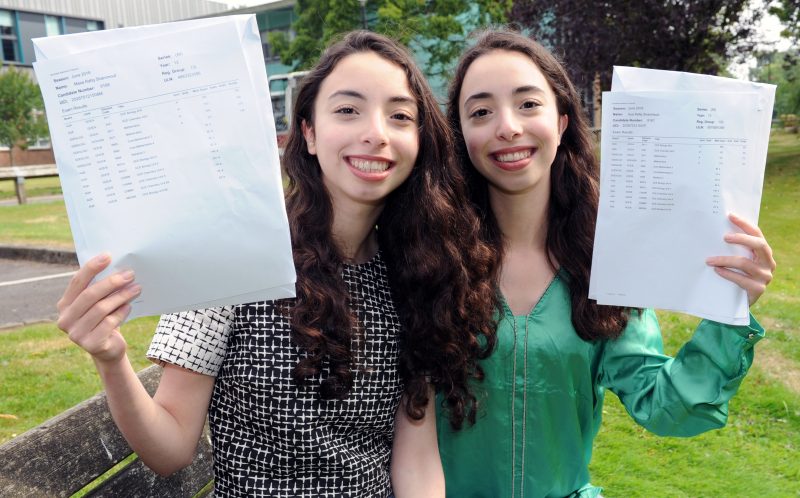 No Surprise Here, Identical Twins Choose Identical Career Paths
Identical twins are very interesting. The whole concept of having someone else on earth who looks exactly like you is certainly incredible. Almost every year, a story about twins appears in the media about twins choosing to pursue the same career path like being judges, doctors, lawyers, etc. Aya and Misa are no different, they both attend the same University.
The Smart Twins
18-year old Aya Shanout and her identical twin sister Masa Shanout were very happy after discovering that they both got As in Biology, Chemistry and Math at their all-girl school, Camp hill, which is situated in Birmingham, United Kingdom.
Same University
Due to their exceptional A level achievement, both of these girls joined the University of Birmingham in September. Their parents are very proud of them. They are identical twins, but their personalities are different, however they both chose to pursue Dentistry.
Masa did not know what course to do in University at first, maybe Medicine, but her sister wanted to pursue Dentistry, and she encouraged Masa to check it out. The more she read about it, the more Masa wanted to follow the path of Aya.
Proud Parents
The parents of these outstanding young girls are very happy, especially their mother. Their mum has always wanted them to do the same things and always stay together.
Aya and Masa's friends and teachers were surprised at the news because it is highly unlikely to be accepted for dentistry, and even harder to acquire a place at the same university. The girls did not listen to them as they were determined to study together, therefore they applied to the same higher learning institutions any way.
Same Level Always
The twins have always never been at different levels, always the same. Ever since they were little girls, they were super close, they studied together and assisted each other, therefore it is very good that they will continue sharing memories in Uni as well. Dentistry is not an easy course, so it is really awesome to have somebody in a similar position who knows you completely.
Expectations
Undoubtedly, it is surprising to see identical twins doing the same course. The sisters say that most people are usually surprised when they meet them, they perceive they are seeing double. Only their parents and other close family and friends can tell them apart. Though the two siblings look completely the same and share the same interests, they have different personalities.
Happy and Pleased
Both girls are very pleased with their academic grades, and so pleased that they got accepted at the same university, and the same course. They are ecstatic. Growing up, the two brilliant girls have been close friends. In school they were encouraged to work together sharing their complimentary skills.
Every year there's an interesting story that hits the web about twins who attained the same academic grades and are going to the same Uni to pursue a similar course. Aya and Masa are no different, they got the same A level results that qualified them to pursuing a great course in University.
The Facts
Identical twins are knows to share a certain intense bond. Scientifically speaking, they are the result of the division of one fertilized ovum into two, which gives them an identical DNA. Identical twins are therefore as close as 2 separate individuals can be, they can even talk in unison. Moreover, it is no surprise for them to choose the same career path.
It is easy for non-twins to get envious of the insane bond that identical twins share. It is not only twins who share the closeness, also other rare multiples such as triples and quadruplets share the closeness too. Some evidence has shown that identical twins are bound to enjoy some lifelong benefits as a result of being together.
Red Wolves See Population Boost as 8 Animals Are Released Into the Wild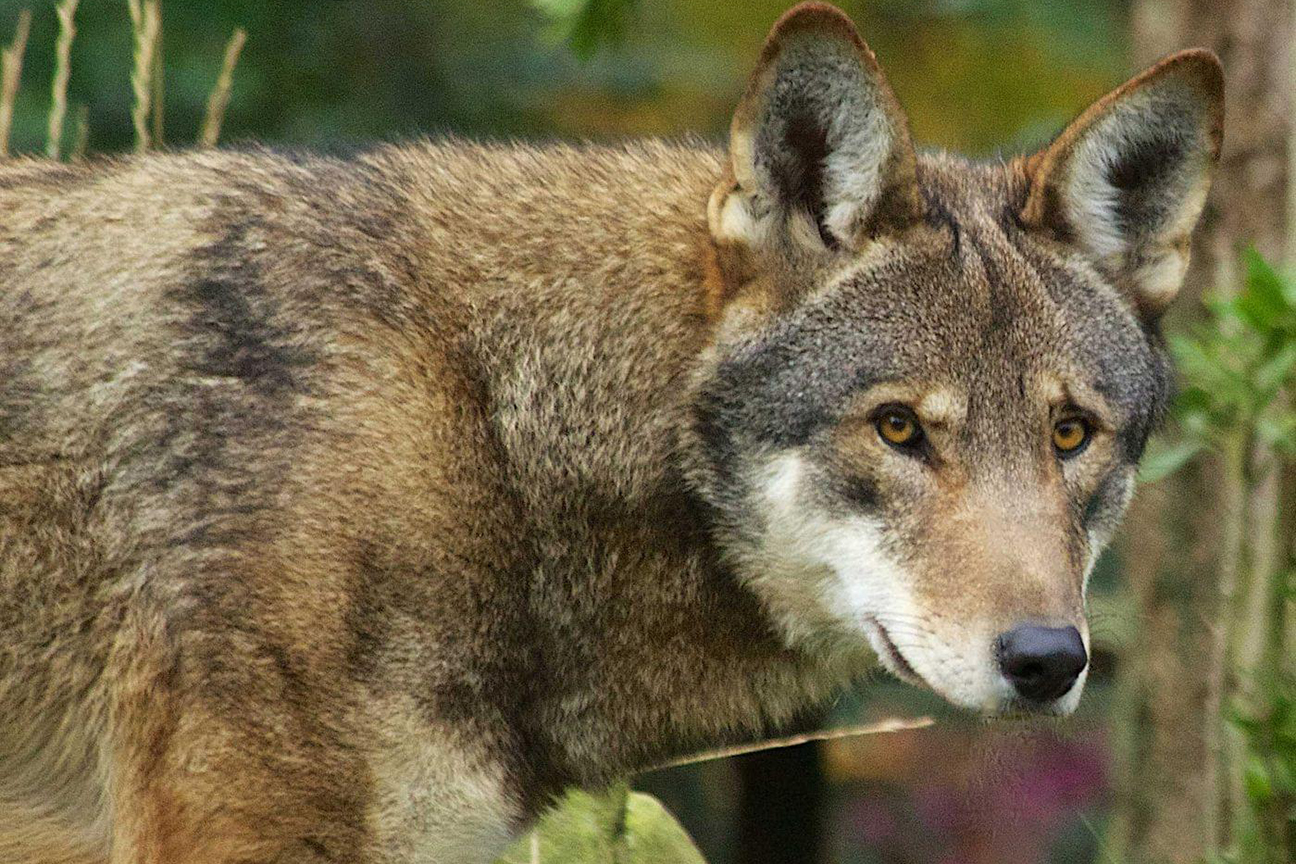 The red wolf is a striking canine endemic to the southeastern edge of the United States. As an intermediary between the common coyote and the gray wolf, the red wolf is known for its distinct size and color patterns. A contentious member of the canine debate, the red wolf is considered critically endangered as recognized by the Endangered Species Act of 1973.
While population numbers have been dwindling since the act was proclaimed, there has been some positivity to embrace in recent years. A recent court order mandated the release of eight red wolves into nature, a decision put in place by the Southern Environmental Law Center as it worked with conservation groups throughout the nation.
Urging Positive Momentum in Conservation Circles
Critically endangered since 1973, the red wolf, unfortunately, falls to the back of the pack when it comes time to have a national conversation about conservation. According to Ron Sutherland, a member of the Wildlands Network environmental group, this recent proclamation by the court to release the eight wolves was a massive step in the right direction. Sutherland said that he hopes for the Fish and Wildlife Service to start working again with the people of North Carolina to resuscitate the red wolf population.
John Tirpak is a mother prominent voice in the conservation movement geared toward supporting the red wolf population. Tirpak works as the Associate Regional Director of Ecological Services at the Fish and Wildlife Service. Through his efforts, Tirpak hopes to help craft an 'implementation plan' based upon established recovery goals to help bring the red wolf back from the brink.
Releasing Red Wolves to Nature
Our latest story of conservation in North Carolina is centered on four red wolf pups that were born at the Akron Zoo. These wolves were then placed within a den at the Pocosin Lakes Wildlife Refuge on the eastern edge of North Carolina. This was done as a proponent of pup fostering, a successful method that helps to prime young pups for re-integration in nature. With a success rate hovering near 100%, pup fostering is one of the primary conservation measures put in place to help bring red wolves back.
Unfortunately, pup fostering can be difficult work. The puppies have to be relocated before they reach two weeks old because their eyes are still closed. With closed eyes, a quick move allows wolves to acclimate with their new litter-mates as they resemble the smell at that age. To properly tackle this process, zookeepers, biologists, and volunteers must work as one across the nation.
Joe Madison serves as the Director at the Red Wolf Program in North Carolina. As the leader of the project, Madison got to watch as the wolf mother moved its foster pups to a new location with the rest of its litter. From then on, scientists have been tracking and monitoring all of their movements near the den.
Tragically, red wolves would be labeled as officially extinct in the 80s. From that point forward, people like Madison and Tirpak were vital in bringing breeding pairs back to the country. In 1987, four breeding pairs were bred from the original 14 animals held at the Alligator River Wildlife Refuge. This would lead to the 'rewilding' efforts that we see today.
Right now, Joe Madison is focused on his Prey for the Pack initiative to support landowners in improving their property. In exchange, these same landowners will allow red wolves onto their land to live in peace and quiet while the fostering and rehabilitation process continues unhindered.