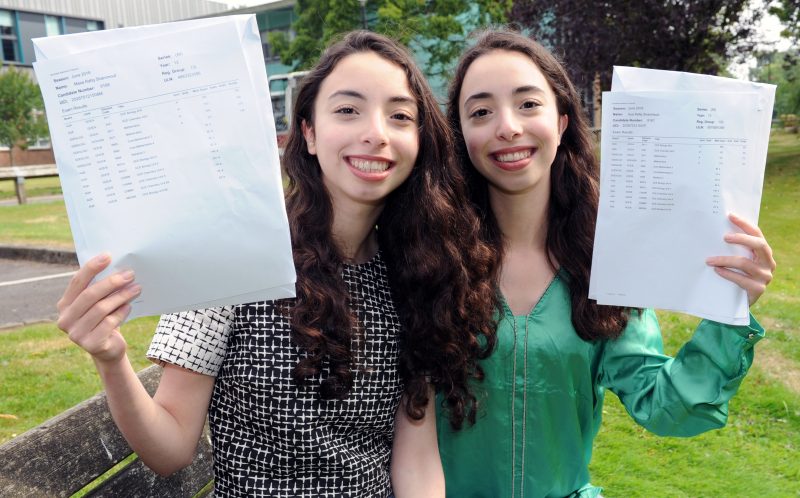 No Surprise Here, Identical Twins Choose Identical Career Paths
Identical twins are very interesting. The whole concept of having someone else on earth who looks exactly like you is certainly incredible. Almost every year, a story about twins appears in the media about twins choosing to pursue the same career path like being judges, doctors, lawyers, etc. Aya and Misa are no different, they both attend the same University.
The Smart Twins
18-year old Aya Shanout and her identical twin sister Masa Shanout were very happy after discovering that they both got As in Biology, Chemistry and Math at their all-girl school, Camp hill, which is situated in Birmingham, United Kingdom.
Same University
Due to their exceptional A level achievement, both of these girls joined the University of Birmingham in September. Their parents are very proud of them. They are identical twins, but their personalities are different, however they both chose to pursue Dentistry.
Masa did not know what course to do in University at first, maybe Medicine, but her sister wanted to pursue Dentistry, and she encouraged Masa to check it out. The more she read about it, the more Masa wanted to follow the path of Aya.
Proud Parents
The parents of these outstanding young girls are very happy, especially their mother. Their mum has always wanted them to do the same things and always stay together.
Aya and Masa's friends and teachers were surprised at the news because it is highly unlikely to be accepted for dentistry, and even harder to acquire a place at the same university. The girls did not listen to them as they were determined to study together, therefore they applied to the same higher learning institutions any way.
Same Level Always
The twins have always never been at different levels, always the same. Ever since they were little girls, they were super close, they studied together and assisted each other, therefore it is very good that they will continue sharing memories in Uni as well. Dentistry is not an easy course, so it is really awesome to have somebody in a similar position who knows you completely.
Expectations
Undoubtedly, it is surprising to see identical twins doing the same course. The sisters say that most people are usually surprised when they meet them, they perceive they are seeing double. Only their parents and other close family and friends can tell them apart. Though the two siblings look completely the same and share the same interests, they have different personalities.
Happy and Pleased
Both girls are very pleased with their academic grades, and so pleased that they got accepted at the same university, and the same course. They are ecstatic. Growing up, the two brilliant girls have been close friends. In school they were encouraged to work together sharing their complimentary skills.
Every year there's an interesting story that hits the web about twins who attained the same academic grades and are going to the same Uni to pursue a similar course. Aya and Masa are no different, they got the same A level results that qualified them to pursuing a great course in University.
The Facts
Identical twins are knows to share a certain intense bond. Scientifically speaking, they are the result of the division of one fertilized ovum into two, which gives them an identical DNA. Identical twins are therefore as close as 2 separate individuals can be, they can even talk in unison. Moreover, it is no surprise for them to choose the same career path.
It is easy for non-twins to get envious of the insane bond that identical twins share. It is not only twins who share the closeness, also other rare multiples such as triples and quadruplets share the closeness too. Some evidence has shown that identical twins are bound to enjoy some lifelong benefits as a result of being together.
Grandpa Rudy Noorlander's Remarkable Recovery After Grizzly Bear Attack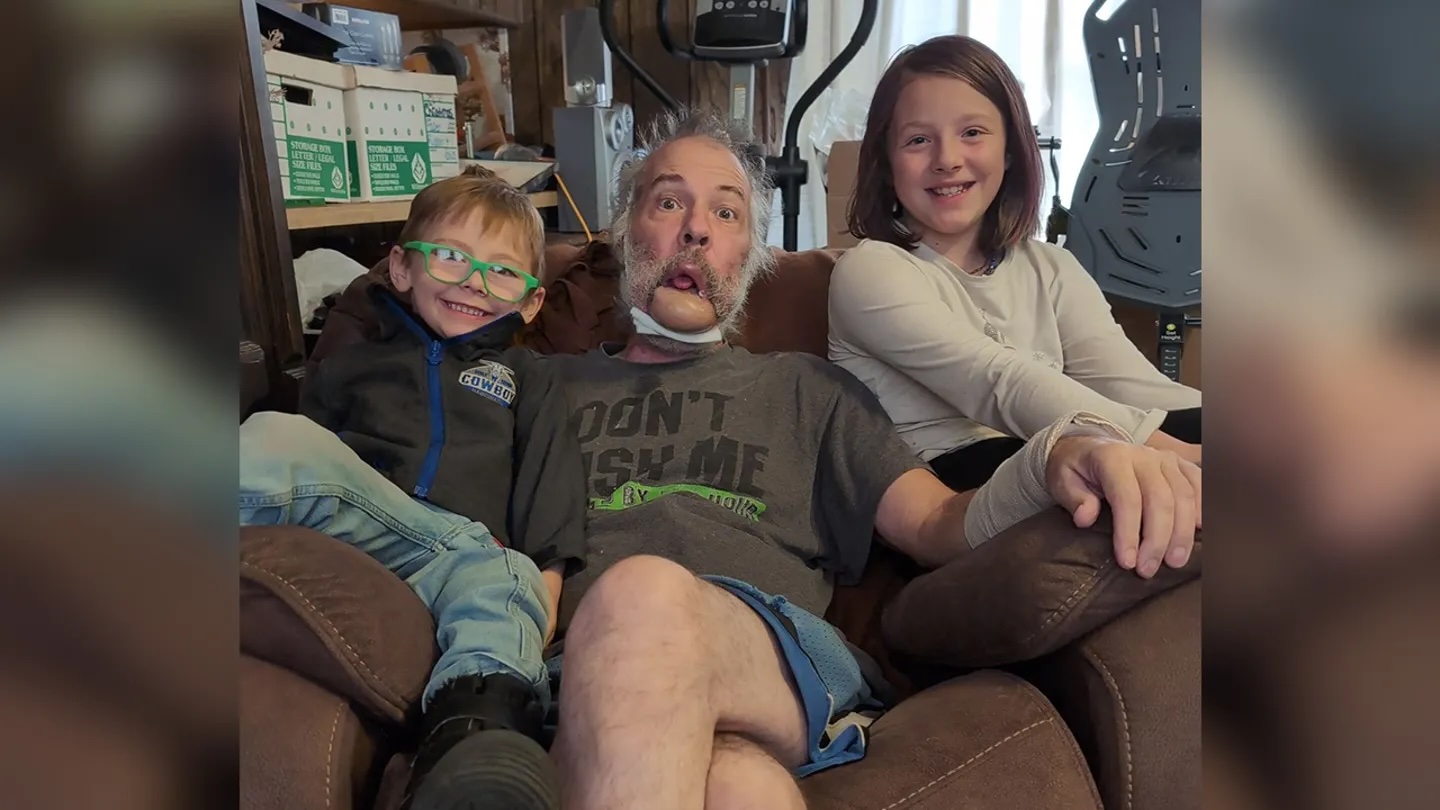 In the rugged wilderness of Montana, a brave 61-year-old man named Rudy Noorlander faced a terrifying encounter with a 9-foot-tall grizzly bear that left him with a ripped-off jaw. Despite this harrowing experience, Rudy's indomitable spirit and determination to recover have amazed his family and community.
On September 8th, while helping a father and son track a shot deer in Custer Gallatin National Forest, Rudy unexpectedly crossed paths with the massive grizzly bear. In a moment of sheer surprise, the bear attacked him, resulting in what Rudy humorously described as the "most disgusting French kiss of his life." The bear tore into his lower jaw, leaving Rudy in a life-threatening situation.
Recalling the traumatic incident, Rudy shared that the attack happened so quickly that he couldn't deploy his bear spray in time, and a misfire from his gun further complicated the situation. Desperate to fend off the bear, Rudy resorted to using his hands, but the grizzly clamped onto his lower jaw with incredible force. Despite the unbearable pain and the bear's rancid breath, Rudy valiantly fought for his life.
Miraculously, Rudy survived the ordeal, and he is expected to make a full recovery. Reflecting on the incident, he acknowledged that there were things he could have done differently to change the outcome, but he remains optimistic about the future. Supported by his family, including daughter Ashley, Rudy jokingly declared that he's going to be "like Rambo out there" in the Montana wilderness.
Despite facing one of the most challenging moments of his life, Rudy Noorlander maintains a positive and resilient attitude. Describing him as the "most positive person" she knows, Ashley praised her father's will to live and his fighting spirit. Rudy, a Montana native, owns Alpine Adventures, a snowmobile rental shop in Big Sky, and the incident has strengthened his connection with family, God, and personal growth.
With unwavering faith, Rudy believes that there is a purpose for his survival, and he plans to share his story through church devotionals and inspirational talks. He sees the attack as a turning point that has guided the rest of his life's journey.