Nine Year Old Lives Like It's Christmas Every Day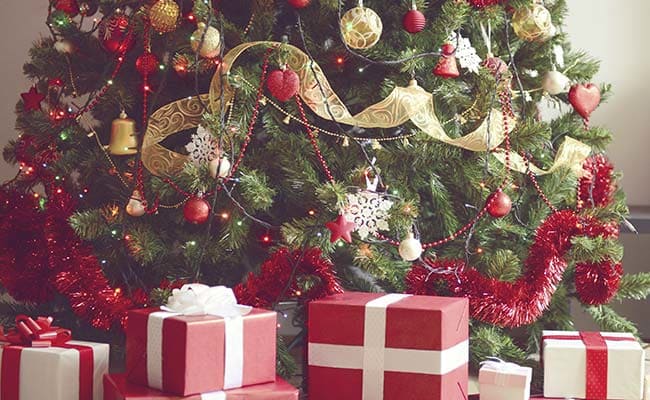 The holiday season is truly "The Most Wonderful Time of the Year". People take the time to slow down a bit to enjoy the little things life has to offer. The holiday season is also a time when people are busy running errands and getting all of their shopping done for their family and friends. Is often easy for people to forget that there are people living in their communities who are less fortunate than they are, and may not be able to provide the type of Christmas for their families they feel they deserve.
Believing in Magic
While other nine year old girls we're thinking about what color nail polish they wanted to wear, articles of clothing they wanted to buy or the new cell phone they were planning to charm their parents into buying for Christmas, Riley was writing a letter to Santa Claus letting him know that she was still a believer and that she hoped he wouldn't think that she was too old to still have faith that he existed. Riley had a friend whose father died unexpectedly which forced she and her family to live in the backyard of a friend. Riley explained to Santa that she wanted to forgo her Christmas presents this year and instead put in a request for him to do something special for her friend and her family members.
Spreading the Word and the Christmas Spirit
Riley carried her letter to the Millville Lowe's and while she and her mother were shopping, Riley took her letter and placed it in Santa's mailbox there in the store. One of the employees at the store while reading the notes left for Santa that day came across Riley's touching and heartfelt letter. The employee was taken aback by the charitable spirit of one little girl and her selfless act of kindness.
Seeing is Believing
The manager of the Millville Lowe's could hardly believe what he was reading as he looked over letter left for Santa in his store. He decided right then and there that he had to meet the little girl who had warmed the hearts of he and his employees. He felt that Riley was such a special little girl that he called the local news media to tell them all about Riley and what she wanted to do to help her friend and her family. Riley's story spread like wildfire. The internet became the medium which allowed the store manager to finally meet rally and her parents.
Experience Christmas Every Day
In several interviews, Tony and Jenna Bilone, Riley's parents stated that they were raising Riley to always think of others and to do whatever she could to help if they were in any type of distress. They stated that they also taught Riley to always engage in acts of kindness and to always have the faith and courage to see the good in other people. Riley's parents went on to say, if people would only do these things, the people around the World could experience Christmas everyday.
Police Have 45-Minute Standoff With A Tiger Before Discovering It's Just A Toy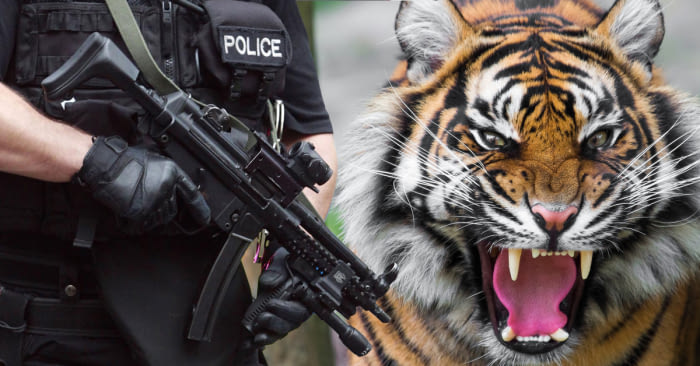 Police have a very difficult job that at times takes a toll on their perception and their ability to judge situations. That being said, sometimes what might seem like the worst situation possible is actually no where near as scary as you might imagine.
Just such a case happened in Scotland when police received a call that a wild tiger was loose on someone's property in February of 2018. The call was about what was perceived to be a wild tiger on the grounds of a farm in the Hatton area that was not restrained or caged. The police took the call from the farm owner himself who claimed he had spotted a real tiger on his farm.
It is not every day that you get a call about a wild animal being loose on someone's property, especially a tiger that could easily kill a person in a matter of seconds. The officers took the time to strategize and figure out how to get the tiger contained without hurting it. They dispatched officers to the farm to take care of the issue and to handle the tiger and before they knew it, they were in a heated and intense standoff with the beast.
They arrived quickly to find the flustered homeowner that was ready for the animal to be removed from his property. The police ended up in a standoff for about 45 minutes before someone noticed something fishy about the ferocious beast. Upon further inspection, it was found that the full size tiger they thought they were fighting, was actually just a stuffed animal that was life size and made to be very realistic.
Though officers felt silly following the call, it was for the best that the animal was not real as it would likely have been killed if it had been. It is not often that this type of animal is loose with the general public, not even in cases where zoos are nearby for the simple fact that they are secured to make sure that they do not escape.
In this case, everything worked out for the best but there have been numerous other cases where an animal escapes or is set free by its owner only to wreak havoc and to scare the living daylights out of everyone that sees them. In most cases, animals that are wild that do escape from captivity are humanely euthanized to prevent them from hurting anyone that is part of the general public.
Officers that were involved in the standoff may have felt silly but in the end it was best for beast and humans alike that the animal turned out to be stuffed. No word on what it was doing on the farm or how it got there but I'm sure the farm owner is happy as well that the ferocious beast turned out to be nothing more than an oversized children's toy that posed no threat.