Nine Year Old Lives Like It's Christmas Every Day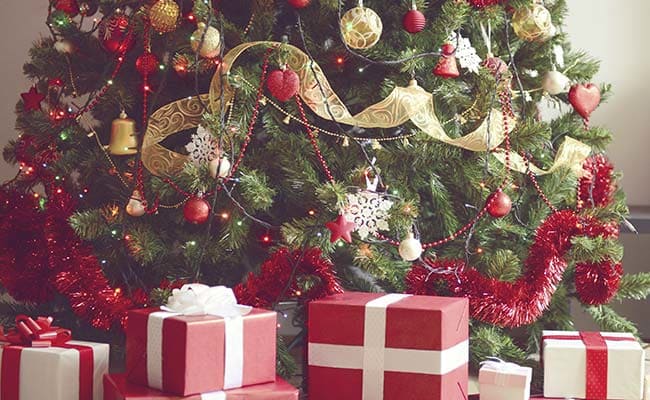 The holiday season is truly "The Most Wonderful Time of the Year". People take the time to slow down a bit to enjoy the little things life has to offer. The holiday season is also a time when people are busy running errands and getting all of their shopping done for their family and friends. Is often easy for people to forget that there are people living in their communities who are less fortunate than they are, and may not be able to provide the type of Christmas for their families they feel they deserve.
Believing in Magic
While other nine year old girls we're thinking about what color nail polish they wanted to wear, articles of clothing they wanted to buy or the new cell phone they were planning to charm their parents into buying for Christmas, Riley was writing a letter to Santa Claus letting him know that she was still a believer and that she hoped he wouldn't think that she was too old to still have faith that he existed. Riley had a friend whose father died unexpectedly which forced she and her family to live in the backyard of a friend. Riley explained to Santa that she wanted to forgo her Christmas presents this year and instead put in a request for him to do something special for her friend and her family members.
Spreading the Word and the Christmas Spirit
Riley carried her letter to the Millville Lowe's and while she and her mother were shopping, Riley took her letter and placed it in Santa's mailbox there in the store. One of the employees at the store while reading the notes left for Santa that day came across Riley's touching and heartfelt letter. The employee was taken aback by the charitable spirit of one little girl and her selfless act of kindness.
Seeing is Believing
The manager of the Millville Lowe's could hardly believe what he was reading as he looked over letter left for Santa in his store. He decided right then and there that he had to meet the little girl who had warmed the hearts of he and his employees. He felt that Riley was such a special little girl that he called the local news media to tell them all about Riley and what she wanted to do to help her friend and her family. Riley's story spread like wildfire. The internet became the medium which allowed the store manager to finally meet rally and her parents.
Experience Christmas Every Day
In several interviews, Tony and Jenna Bilone, Riley's parents stated that they were raising Riley to always think of others and to do whatever she could to help if they were in any type of distress. They stated that they also taught Riley to always engage in acts of kindness and to always have the faith and courage to see the good in other people. Riley's parents went on to say, if people would only do these things, the people around the World could experience Christmas everyday.
Mother Goose Saves Her Babies from a Hungry Leopard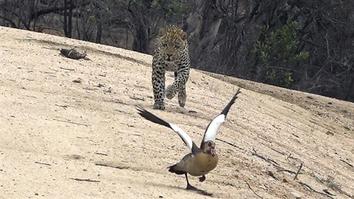 There is a saying down south that goes, "Don't mess with momma!" A mother will do anything they can to protect their offspring. It does not matter if it is a "David and Goliath" situation. Leopards are one of the quickest creatures on the planet. A hungry leopard cornered a family of Egyptian Geese, and the mother goose saved her babies with intelligence.
In South Africa, at the Sabi Sands Game Reserve, a male leopard was captured on video how he planned to have geese for dinner. The leopard was quickly outsmarted by the mother goose who separated herself from the flock and her young. She faked a wing injury and caught the attention of the leopard, forcing him to chase her instead of the others. The mother knew this was the only way to save her babies which was too young to run or fly away. This heroic act drew the leopard away so the other geese could take the babies to safety.
If an animal senses its prey is injured, it will be its choice of the kill. This mother goose timed it perfectly and was in the perfect environment. Leopards can only hold their speed and stamina for a short time. The mother goose kept the leopard chasing her through a water hole which wore out the leopard. When the mother goose saw the leopard was exhausted, she continued to fake the injury upon getting out of the water with the leopard on her tail. When the mother goose had the leopard far away from doing any harm to the flock and her babies, the tired leopard gave up the chase. The mother goose made her way back to the flock and mother and babies were reunited safe and sound.
There are different types of geese, but they all keep the same loyalty to their flock. For example, if one goose gets hurt or sick and falls out of formation, then a few geese will stay with the sick or injured for protection. They will not leave the goose until it dies or flies. The geese will remain with each other when they take off again. They may fly with another flock until they catch up to their own.
Geese are territorial creatures and can get vicious when people walk by their family or their babies. If they have a nest and someone walks by, rest assure, they will attack. Geese will not attack a predator. In the case of this leopard or another large predator, they use their intelligence to ward them off. It can be amazing to watch nature and how intelligent some animals are.
Here we learn of the heart of a mother and the loyalty of a flock of geese. We learned how instinct takes over fear, and this mother goose becomes the ultimate hero. The flock pulled together, and they all waddled away happy. The ultimate lesson is, in nature, it is the survival of the fittest, but it is also the survival of the smartest.