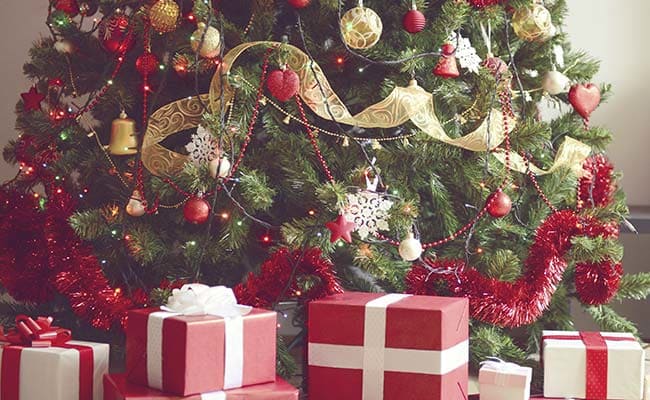 Nine Year Old Lives Like It's Christmas Every Day
The holiday season is truly "The Most Wonderful Time of the Year". People take the time to slow down a bit to enjoy the little things life has to offer. The holiday season is also a time when people are busy running errands and getting all of their shopping done for their family and friends. Is often easy for people to forget that there are people living in their communities who are less fortunate than they are, and may not be able to provide the type of Christmas for their families they feel they deserve.
Believing in Magic
While other nine year old girls we're thinking about what color nail polish they wanted to wear, articles of clothing they wanted to buy or the new cell phone they were planning to charm their parents into buying for Christmas, Riley was writing a letter to Santa Claus letting him know that she was still a believer and that she hoped he wouldn't think that she was too old to still have faith that he existed. Riley had a friend whose father died unexpectedly which forced she and her family to live in the backyard of a friend. Riley explained to Santa that she wanted to forgo her Christmas presents this year and instead put in a request for him to do something special for her friend and her family members.
Spreading the Word and the Christmas Spirit
Riley carried her letter to the Millville Lowe's and while she and her mother were shopping, Riley took her letter and placed it in Santa's mailbox there in the store. One of the employees at the store while reading the notes left for Santa that day came across Riley's touching and heartfelt letter. The employee was taken aback by the charitable spirit of one little girl and her selfless act of kindness.
Seeing is Believing
The manager of the Millville Lowe's could hardly believe what he was reading as he looked over letter left for Santa in his store. He decided right then and there that he had to meet the little girl who had warmed the hearts of he and his employees. He felt that Riley was such a special little girl that he called the local news media to tell them all about Riley and what she wanted to do to help her friend and her family. Riley's story spread like wildfire. The internet became the medium which allowed the store manager to finally meet rally and her parents.
Experience Christmas Every Day
In several interviews, Tony and Jenna Bilone, Riley's parents stated that they were raising Riley to always think of others and to do whatever she could to help if they were in any type of distress. They stated that they also taught Riley to always engage in acts of kindness and to always have the faith and courage to see the good in other people. Riley's parents went on to say, if people would only do these things, the people around the World could experience Christmas everyday.
Father in Bumblebee costume escorts his kid back to school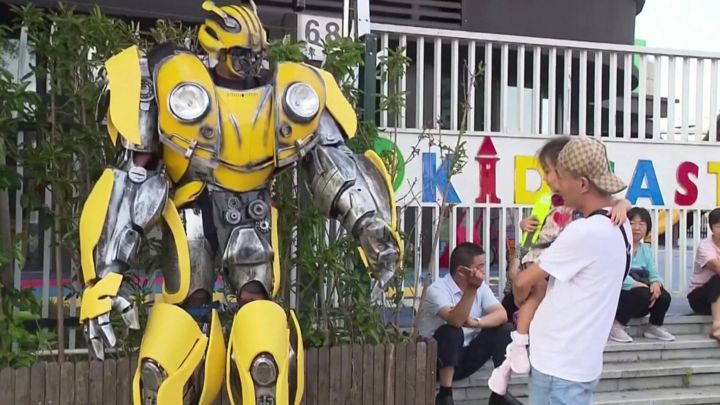 Bumblebee from the American sci-fi movie series Transformers never had a kid, but if he did, he'd have definitely escorted him to school.
A father in Shanghai, China has gone above and beyond to encourage his kid to go back to school after staying at home for months due to the Covid-19 pandemic. There's no way any child is refusing to walk with Bumblebee into school, and this man had that in mind when building his Autobot suit.
Just like the rest of the world, China had been on lockdown, and for months, kids had to stay away from school to prevent infection and spread of the deadly virus. However, some normalcy is being restored in some parts of the region, and schools now have the green light to open and allow children continue with their education.
The Bumblebee suit wasn't only for his kid, though. He built it to serve as some amusement and surprise to other kids at school- and that he did.
"I also want to bring happiness to other children. I didn't only wear it for my own child. All of them were preschoolers," he said in the video.
His suit looks like the real thing. The only things missing were metal, alien technology, and missiles- not much, right? Standing about 2.3-metre tall, the suit was built using soft materials to prevent touchy and curious children from getting injured- and he was right to have done that because he was rushed and hugged by children upon arrival at the school.
The excitement of the kids at the sight of Bumblebee could light up astronomical units of outer space, as the intergalactic warrior once again put smiles on the faces of humans. Kudos to this amazing dad for his efforts to make kids happy to resume back to school- he'd probably do it every day if he could.
The home-made suit seems to be inspired by the 2017 movie Bumblebee.