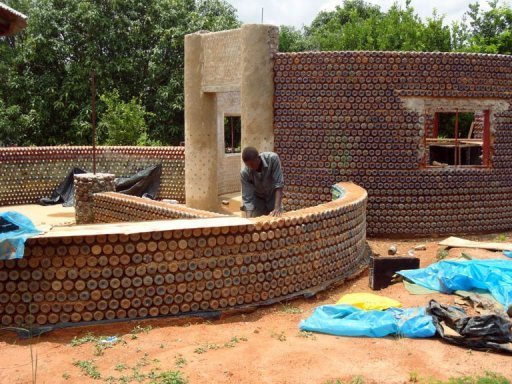 Nigerian Houses Feature Plastic Bottles In Incredible Display
There are more than two ways to accomplish a goal and that was on prime display in Nigeria as houses made from bottles began to spring from the ground. Of course, these houses were put there by savvy Nigerian workers who decided to turn them into what would have otherwise been trash, clogging up waterways and overfilling landfills throughout the country.
This fascinating story can be traced back to the village of Yelwa where the first plastic bottle house of Nigeria was ever constructed.
Welcome to Yelwa
Nestled in the heart of Kebbi State, Yelwa is a town located on the Niger River. With a dark history dating back to the violent massacre that occurred there in 2004, some good news coming out of the town was more than welcome. Traditionally a center for trade in the Yauri Emirate, Yelwa produces millet, cowpeas, tobacco, peppers, sugarcane, and peanuts.
As reported by the BBC, the village of Yelwa has been in the news thanks to its restorative efforts in working with waste to build sustainable housing. Taking massive amounts of what would otherwise be river waste, these builders were able to turn the trash into effective housing materials by crafting durable homes that could withstand even earthquakes!
More than just plastic bottles lined up in a row, the village of Yelwa and its construction workers would fill each container with dry soil, sand, or construction waste. After the bottle has been filled, it is set in a row similar to brick before being bound by mud. The result of this process is a well-insulated, inexpensive, sturdy structure that can withstand both earthquakes and bullets. More than just a local effort, even community leaders and government officials have become interested in the effort.
An Alternative to Traditional Construction
Restorative efforts on the environment in Nigeria will have to assess the impact made by plastic bottles and other pollution. According to the environmental writers at Eco Nigeria, millions of plastic bottles end up in landfills and waterways each year throughout Nigeria. The writer notes, "Bottle houses take the dangerous waste out of the environment and make it useful."
Ecological concerns are paramount to Nigerian workers as they seek to limit, reduce, and eliminate the spread of toxic pollutants. Plastic waste can take thousands of years to decompose, creating a long-lasting environmental impact that is hard to truly calculate. Toxic pollutants can cause untold damage to the health and vitality of local humans, plants, and wildife.
More than 14,000 bottles were collected for the first bottle house erected in Yelwa. Others are to come with an estimated 8,000 or so required for an additional home. These techniques have made their way out of Yelwa as well, with Eco Nigeria noting that India, South America, and Central America have also adopted the bottle-home technique.
While construction efforts are continuously underway, plans for the bottle homes in the future include solar energy with fuel-efficient appliances, fertilization systems, water purification tanks, and urine filtration. The ultimate eco-friendly sustainable home is apparently just a few more bottles away!

Twins Whose Lemonade Stand Was Robbed Gets Surprised By Community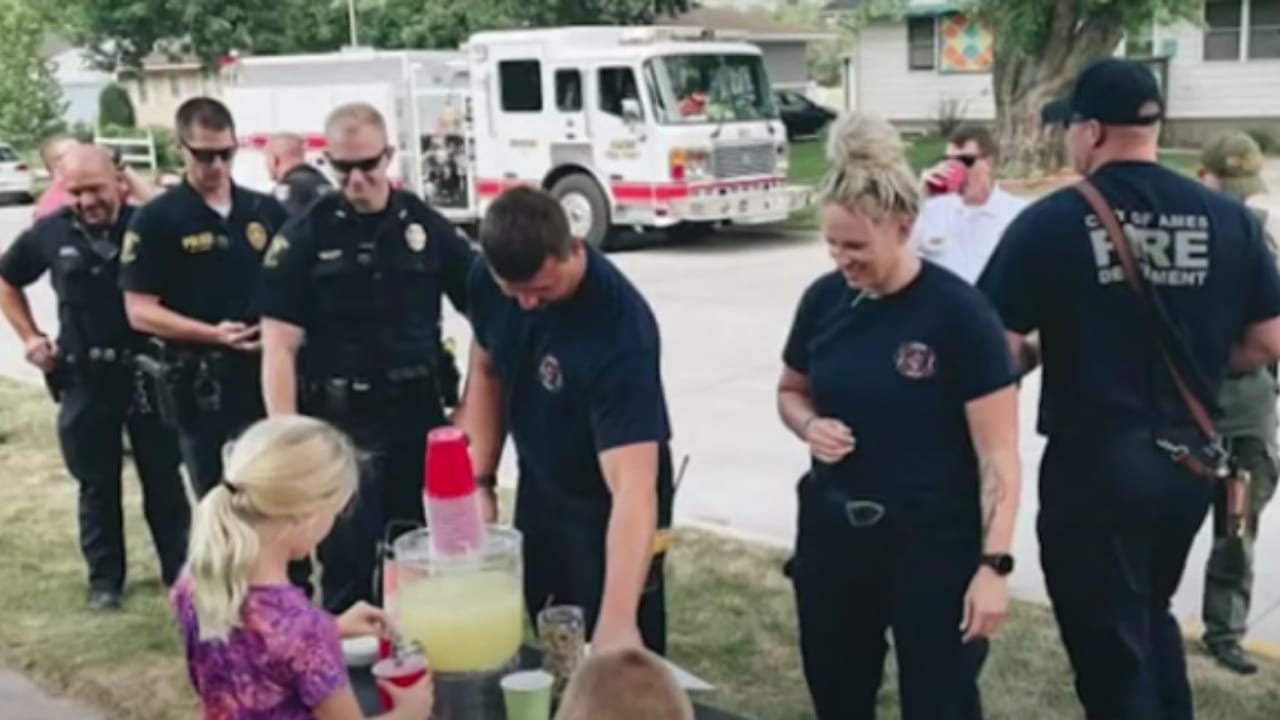 Being robbed is bad by every means; however, when it's a child or children who the criminals prey on, this draws the wrath of everyone.
When two innocent young girls are trying their hands at entrepreneurship, it is a sign that they have great plans ahead and believe that the world awaits them with open arms.
However, for a pair of nine-year-old twins, they saw the bitter side of life way too early, and the community decided to chime in and help remove or at least soften the scars in their minds of what the world represents.
After a robber decided to steal from a lemonade stand operated by the two 9-year-olds, the Ames community reacted.
Katelyn and Elias, twins, had a lemonade business on Monday, but things rapidly went south.
"We were simply selling lemonade when a car pulled up, and a girl got out, so I asked if she wanted lemonade," Katelyn explained. "She answered 'sure,' then took the tip jar, climbed into the passenger seat, and drove away."
When the family phoned the cops, they said the response was better than they could have ever imagined.
Officer Celena Rohland stated, "I started texting some of the folks I work with, asking them to get together and maybe visit the lemonade stand so that we could make a difference in Katelyn and Elias' day."
The twins reopened their stand, deciding that when life hands you lemons, you make lemonade.
The cops had no intention of taking the matter lightly. Four different law enforcement agencies arrived to assist them in recovering the money that the culprit stole.
"It makes me so glad to see these youngsters so happy right now. It's all about that. Taking care of our neighborhood," said one community member, Kyle Dirks. It is a sentiment shared by scores of other residents there.
Katelyn and Elias' mother commented that this life lesson makes it all worthwhile.
"There was one terrible apple," Karen Smidt explained, "but they got to experience the goodness of so many more people, and one bad apple will not spoil it for us." "We're going to keep going."
According to the family, they have now raised more than $750. They intend to donate the entire sum to the Shop with a Cop program, and they are thrilled to be able to give back to the community that has helped them.
What happened to these young entrepreneurs might be a lesson to many criminals who have the money but not the people's hearts.