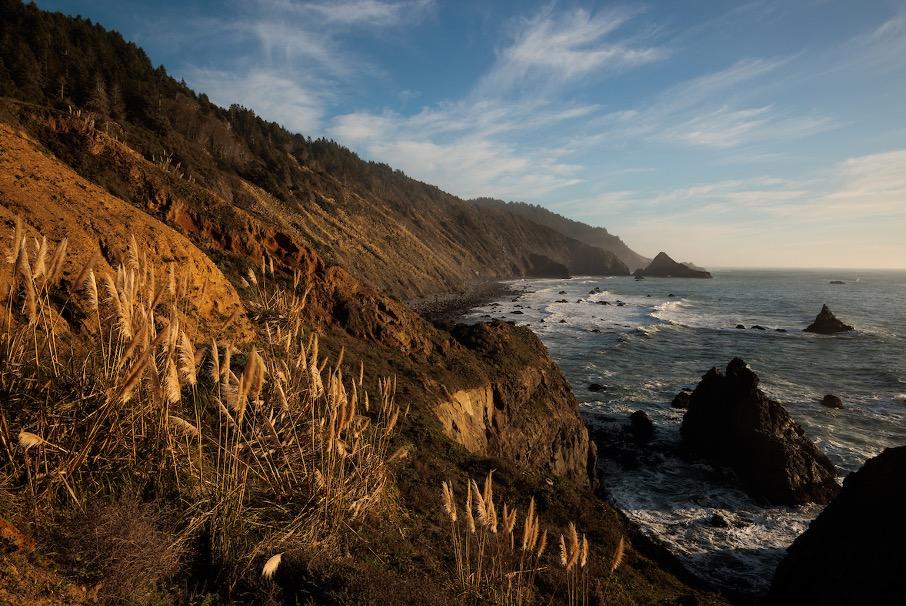 Newly Bought California Coastline to be Preserved as Rare Redwood Forest
Most folks who have visited California and done any driving on the coast are familiar with the Pacific Coast Highway. Technically referenced as Highway 1, the PCH runs along the entire west coast edge from Washington to Southern California, with one particular pocket as an exception. This odd deviation, located on the western edge of Mendocino County in California, has been a longtime home for bears, nature, logging and forest life for decades. It's a prime spot for hard-to-access remote beaches as well as undeveloped wild forest, an increasingly rare environmental gem in a state that continues to develop with more and more land use.
Given recent changes, part of the remote pocket is going to remain that way for years to come thanks to a land purchase that will essentially create a legal barrier to any development, ironically through the means of private land ownership. The Save the Redwoods League has successfully completed a land purchase agreement that effectively gives the non-profit property title to a huge span of the area. The organization has to meet the funding requirements of $37 million by the end of the calendar year 2021, but if successful, Save the Redwoods will be the primary controller of the land and be able to preserve it from any development, future logging or new encroachment. The span includes the DeVilbiss Ranch area above Rockport and covers a five mile length of California coastline to the water as well.
The area to be preserved is a favorite for hikers, campers and explorers, both for enjoying unmolested redwood forest area as well as seeing thick Mendocino timber and ocean views. Much of the area is very similar to the old growth style redwood forest that was highlighted in the third Star Wars movie on the imaginary forest world of Endor. The area is also a favorite for wilderness fishers who have an interest in catching wild salmon or trout and photographers, as well as wildlife enthusiasts interested in elk, deer, bears and even mountain lions. All of this access will continue as public use thanks to the goals and purchase by the Save the Redwoods League.
The zone involved has been one of the last large plots of private property on the California coast, an aspect that has been regularly turned into a hybrid of private property and public use beachline under state law. Times have changed, and the original owner, a logging company, is liquidating the property from its assets to end its involvement in the industry.
Given the above approach, the Save the Redwoods League may very well set the model for how to preserve large tracts of natural land in the future. A lot will depend on the immediate ability of the non-profit to achieve its purchase funding and then, in the long term, being able to hold onto the property and maintain it accordingly. However, if successful, the approach may very well be copied by other environmental non-profits using a strategy often used by the private market to acquire new resources for production.
The Return of the Valuable American Chestnut Tree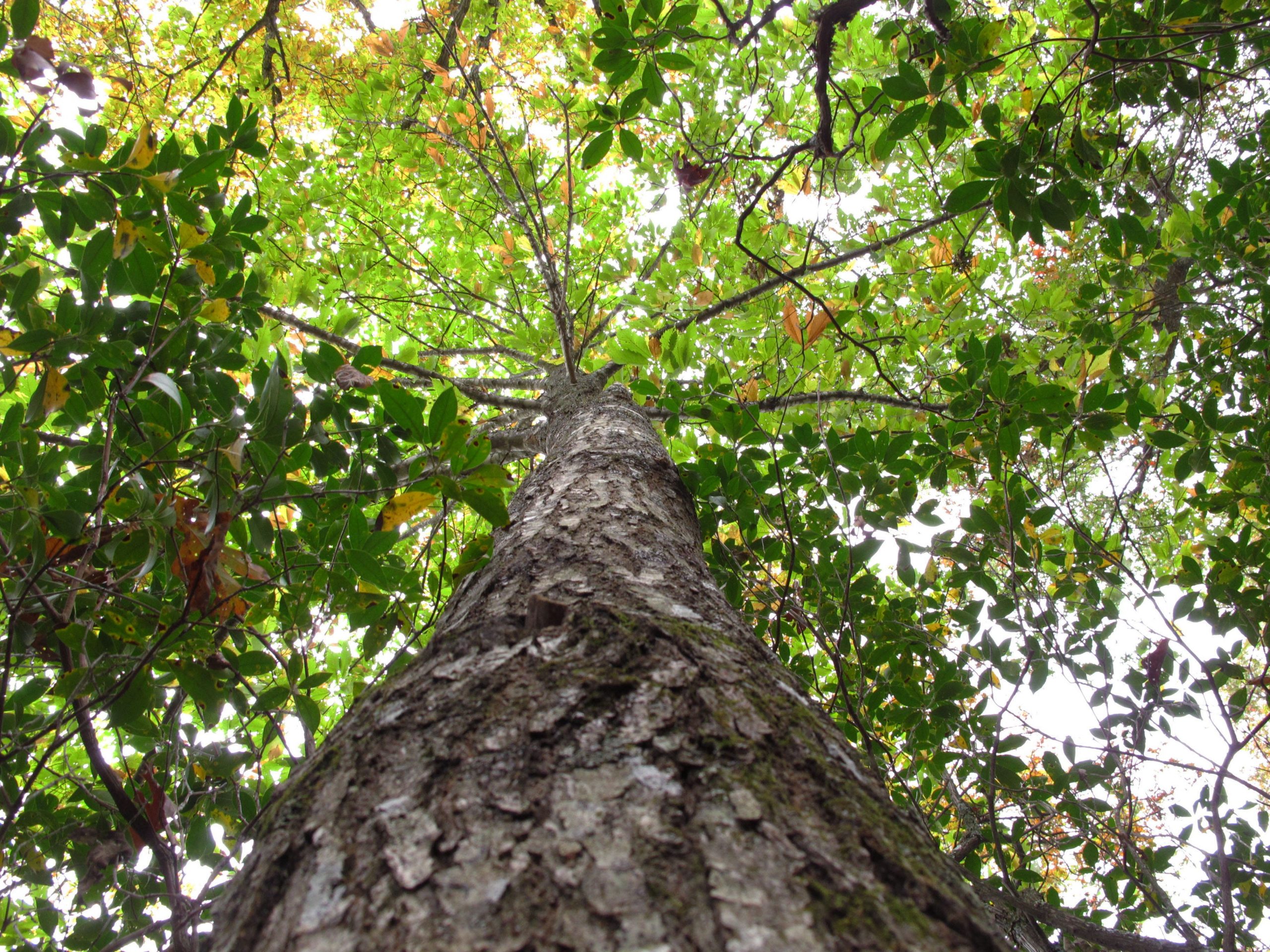 An aggressive fungus killed away billions of American chestnuts a hundred years ago. Scientists are now striving to bring the tree back to its former splendor after years of neglect.
Director of the American Chestnut Foundation's restoration Sara FitzSimmons knows she won't be able to see the final product of her efforts. Trees have a considerably longer life cycle than that.
Fitzsimmons has spent over two decades attempting to resurrect the American chestnut (Castanea dentata). The eastern USA and southern Ontario, Canada's woodlands were initially dominated by these essential species. An invasive pathogen was mistakenly spread by imported Asian trees, mainly employed as ornamental plants and in farms over a century ago, resulting in chestnut blight exposure.
The number of chestnut trees in the United States has decreased from between three and five billion to a maximum of 435 million, a decrease of 84 percent.
The American Chestnut Foundation, for example, is working to create a new variety of chestnut trees that is immune to blight and may get reintroduced to the wild. What is the date? To have an environmental effect with millions of sprouts on the terrain, Fitzsimmons estimates that it will take between 150 and 200 years.
Humanity and their mode of living relied heavily on American chestnut trees before the blight. Farmers could feed their pigs and turkeys chestnut nuts when the trees were plentiful. In addition to gathering nuts for food and commerce, they did a lot of foraging.
They found that the trees' wood was strong enough for use in constructions such as shingles and beams, as well as for flooring in residences, railroad ties, and telephone poles.
Better Chestnuts for the United States
Contrary to popular belief, chestnut trees aren't extinct despite the widespread destruction. They're not even on the endangered species list.
A protective layer of soil microorganisms keeps the blight fungus from reaching the trees' roots. As a result, American chestnut trees have a unique ability to persist deep in the ground.
Chestnut trees now are dwarfed by their progenitors, who grew up to 100 feet tall and had trunk diameters of 10 feet or more.
For its efforts to save the American chestnut from blight, the organization uses a breeding and biotechnology-based strategy. The American Chestnut Foundation uses backcross breeding as one of its methods. Select and transfer desirable traits from one variation to another using this strategy.
The ultimate goal is to use a different species' blight-resistance genes to improve American chestnut trees. Backcross breeding is explained by US Forest Service research ecologist Leila Pinchot, specializing in returning chestnut trees to forests.
"We want a tree that looks and acts like an American," she explains. Therefore this is an "attempt to merge the resistance genes from the Chinese chestnut with our Chestnut."
The tree's survival is not only dependent on backcrossing. SUNY-ESF professor William Powell, who directs the American Chestnut Research and Restoration Project, has utilized genetic engineering to create a tree that is immune to blight.
He mixed Wheat DNA with the American chestnut DNA. Over three decades, Powell has discovered a gene from wheat capable of fighting the blight fungus. One of the best things about this gene, according to him, is that it serves as an antifungal agent.