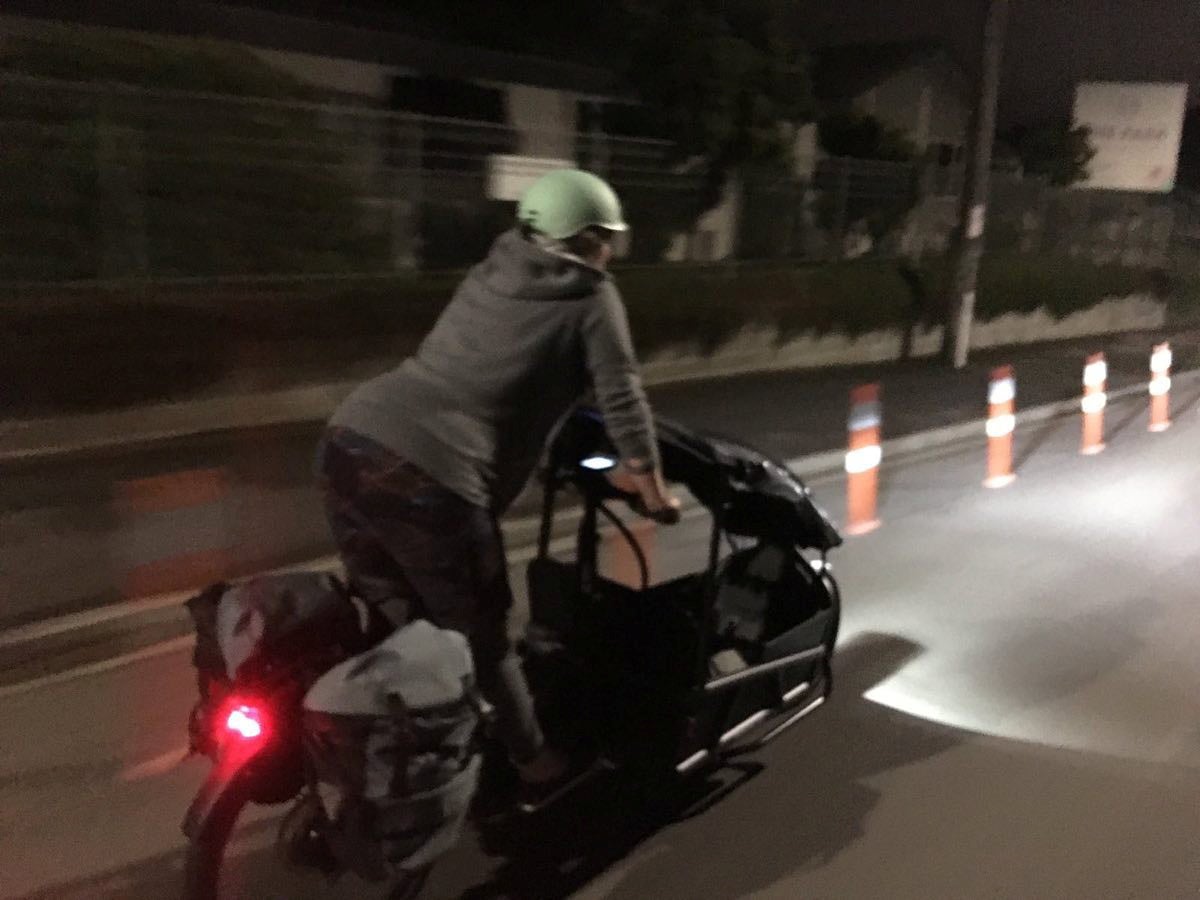 New Zealand MP Cycles to Hospital While in Labor: Delivers Healthy Baby
Moving around for most women in labor is typically a tedious task; therefore, even transporting oneself to the hospital could prove dangerous.
However, New Zealand politician Julie Anne Genter who is a Member of Parliament, saw things differently as she went into labor recently, pulling off an unexpected feat.
Center, a Green Party Member, delivered a beautiful baby girl after cycling to the hospital at 2:00 a.m. on November 27 while in labor.
Photographs of her cycling to the hospital and turning up in the parking lot were posted online by the MP, who gave birth to her daughter at 3:04 a.m. after a 10-minute ride.
In a post on Instagram, Genter shared the fantastic news with her supporters, confessing that she hadn't planned on cycling while in labor, but "it ultimately ended up occurring."
"When we chose to leave for the hospital at 2 a.m., my labor pains weren't as bad as they were by the time we reached ten minutes later. In the parking lot right after one, I'm beaming. As if that wasn't enough, we now have a healthy, pleasant baby girl, fast asleep, as well as her father," Green Party MP wrote.
It was a "swift (and gladly straightforward) birth," the new mother said, adding that she was "blessed" to have received tremendous help and treatment from a "fantastic team."
People commended the new mother and cycling spokesperson on the birth of her newborn daughter, and some were wowed by what is undeniably an ordinary birth story.
"It's remarkable that you took your bike to the hospital while you were in labor. Thanks a lot, "This is what a Facebook user had to say. "Oh my gosh, that's incredible! In the end, it's all about you, man "Someone else chimed in with their thoughts.
The recent achievement of Genter, as a pregnant woman, cycling to the hospital may prove her point about the significance of cycling safety.
Through the first term of the Sixth Labour Government, she served as Minister for Women, Associate Minister for Health, and Associate Minister for Transportation. She is a dual citizen of the United States and New Zealand.
For the past decade, Genter's been a transportation planner in New Zealand, where she first arrived in 2006. Before joining MRCagney (previously McCormick Rankin Cagney), Genter worked for Auckland's Sinclair Knight Merz for one year.
With her expertise in parking procedures and the resulting financial and transportation impacts, she is well-known in the transport industry and has educated several committees across Australasia. She has given numerous exhibitions on the topic at seminars. The country's Society for Sustainability Engineering and Science for 2008 is an excellent example of this.

500,000-Year-Old Wooden Structure Rewrites History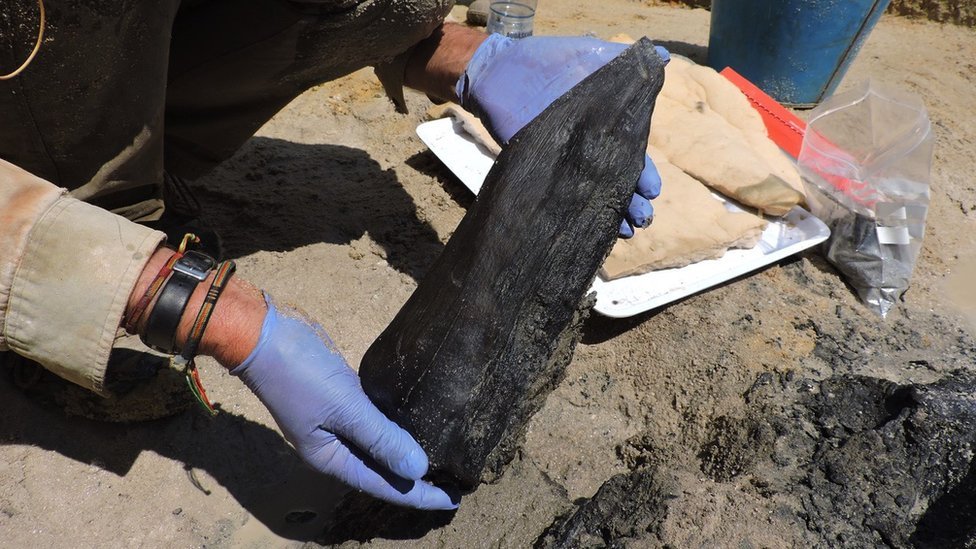 In an archaeological discovery, a wooden structure dating back an astonishing 500,000 years has been unearthed on the banks of a river in Zambia, challenging long-held beliefs about the capabilities of ancient humans. Researchers stumbled upon these ancient wooden logs, a revelation that has the potential to reshape our understanding of the lives of early humans.
The find, located on the riverbanks near Zambia's Kalambo Falls, provides compelling evidence that stone-age people may have constructed primitive shelters, forever altering our perception of their intelligence and resourcefulness. Archaeologist Prof Larry Barham, who led the research, was profoundly impacted by the discovery, stating, "This find has changed how I think about our early ancestors."
What makes this find truly remarkable is that it suggests ancient humans did more than merely survive; they thrived by creating something entirely new. These early humans exhibited intelligence, imagination, and craftsmanship by fashioning structures from wood, a material that had never before been transformed into such large and sophisticated objects.
The researchers also uncovered ancient tools, including digging sticks, but the most exciting find was two pieces of wood positioned at right angles to each other. "One is lying over the other, and both pieces of wood have notches cut into them," explained Geoff Duller, a professor of geography at the University of Aberystwyth and a member of the research team. "You can clearly see those notches have been cut by stone tools, making the two logs fit together to become structural objects."
Radiocarbon dating confirmed the wood's age, placing it at a staggering 476,000 years old. This revelation has ignited curiosity about the woodworking traditions of ancient societies, challenging the prevailing notion that early humans led simplistic, nomadic lives.
Perrice Nkombwe, a team member from the Livingstone Museum in Zambia, expressed her astonishment, saying, "I was amazed to know that woodworking was such a deep-rooted tradition. It dawned on me that we had uncovered something extraordinary."
The preservation of the wooden structure itself is a miracle. Typically, wood decays over time unless preserved under specific conditions. However, in the waterlogged environment along the Kalambo Falls, the wood remained intact, essentially pickled by the elements for millennia.
While the exact purpose of this ancient wooden structure remains a mystery, it has sparked numerous speculations. Prof. Duller suggests it might have been used as a place to sit beside the river and fish, although a complete understanding of its function remains elusive.
Moreover, the identity of the individuals who constructed this structure raises intriguing questions. "We don't know – it could have been Homo sapiens, and we just haven't discovered fossils from that age yet," Prof. Duller added. "But it could be a different species – [perhaps] Homo erectus or Homo naledi – there were a number of hominid species around at that time in southern Africa."
This discovery has the potential to enrich our understanding of ancient woodworking techniques, craftsmanship, and human interaction with the environment. As researchers continue their work at the Kalambo Falls site, the pages of history are being rewritten, and our appreciation for the ingenuity of our ancient ancestors grows ever deeper.