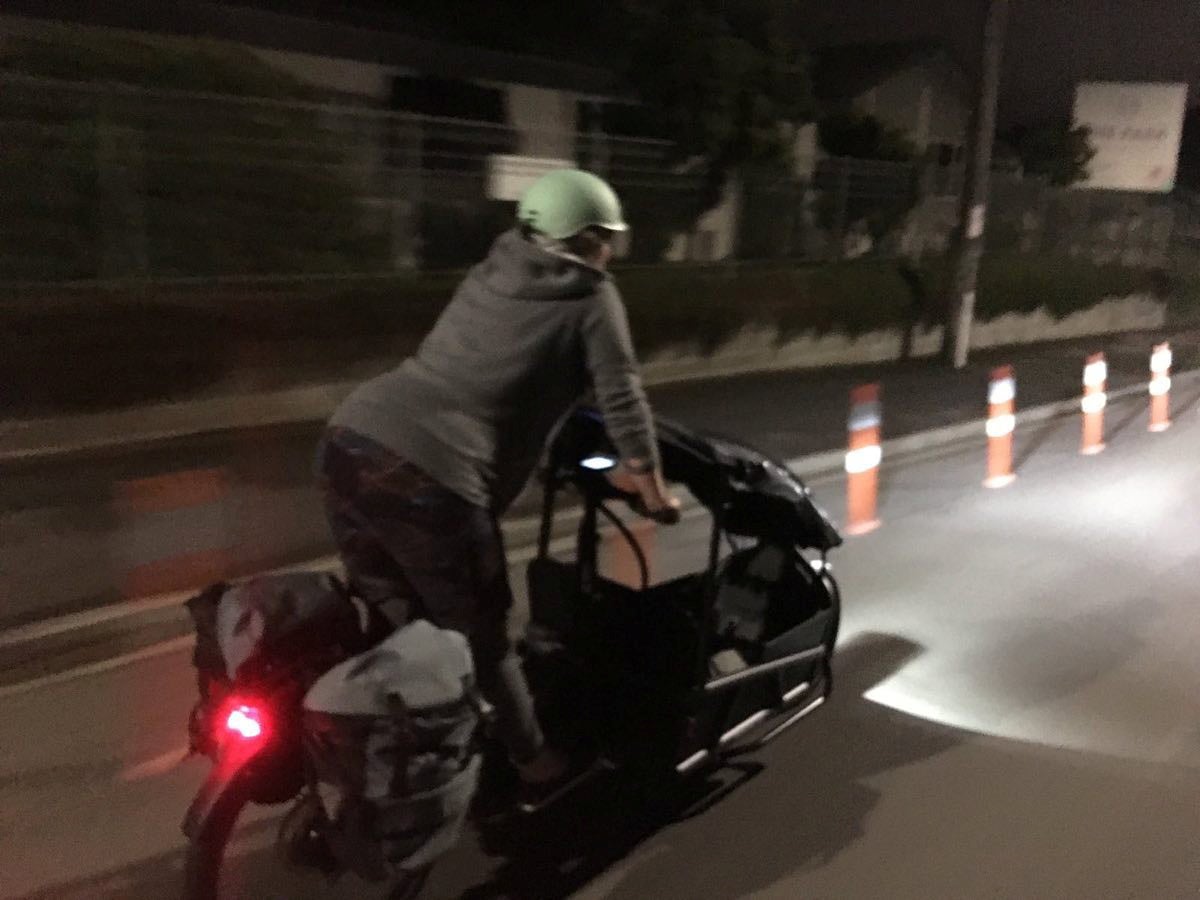 New Zealand MP Cycles to Hospital While in Labor: Delivers Healthy Baby
Moving around for most women in labor is typically a tedious task; therefore, even transporting oneself to the hospital could prove dangerous.
However, New Zealand politician Julie Anne Genter who is a Member of Parliament, saw things differently as she went into labor recently, pulling off an unexpected feat.
Center, a Green Party Member, delivered a beautiful baby girl after cycling to the hospital at 2:00 a.m. on November 27 while in labor.
Photographs of her cycling to the hospital and turning up in the parking lot were posted online by the MP, who gave birth to her daughter at 3:04 a.m. after a 10-minute ride.
In a post on Instagram, Genter shared the fantastic news with her supporters, confessing that she hadn't planned on cycling while in labor, but "it ultimately ended up occurring."
"When we chose to leave for the hospital at 2 a.m., my labor pains weren't as bad as they were by the time we reached ten minutes later. In the parking lot right after one, I'm beaming. As if that wasn't enough, we now have a healthy, pleasant baby girl, fast asleep, as well as her father," Green Party MP wrote.
It was a "swift (and gladly straightforward) birth," the new mother said, adding that she was "blessed" to have received tremendous help and treatment from a "fantastic team."
People commended the new mother and cycling spokesperson on the birth of her newborn daughter, and some were wowed by what is undeniably an ordinary birth story.
"It's remarkable that you took your bike to the hospital while you were in labor. Thanks a lot, "This is what a Facebook user had to say. "Oh my gosh, that's incredible! In the end, it's all about you, man "Someone else chimed in with their thoughts.
The recent achievement of Genter, as a pregnant woman, cycling to the hospital may prove her point about the significance of cycling safety.
Through the first term of the Sixth Labour Government, she served as Minister for Women, Associate Minister for Health, and Associate Minister for Transportation. She is a dual citizen of the United States and New Zealand.
For the past decade, Genter's been a transportation planner in New Zealand, where she first arrived in 2006. Before joining MRCagney (previously McCormick Rankin Cagney), Genter worked for Auckland's Sinclair Knight Merz for one year.
With her expertise in parking procedures and the resulting financial and transportation impacts, she is well-known in the transport industry and has educated several committees across Australasia. She has given numerous exhibitions on the topic at seminars. The country's Society for Sustainability Engineering and Science for 2008 is an excellent example of this.

Christmas Eve turned into an Elk-Rescue for Hours on a Frozen River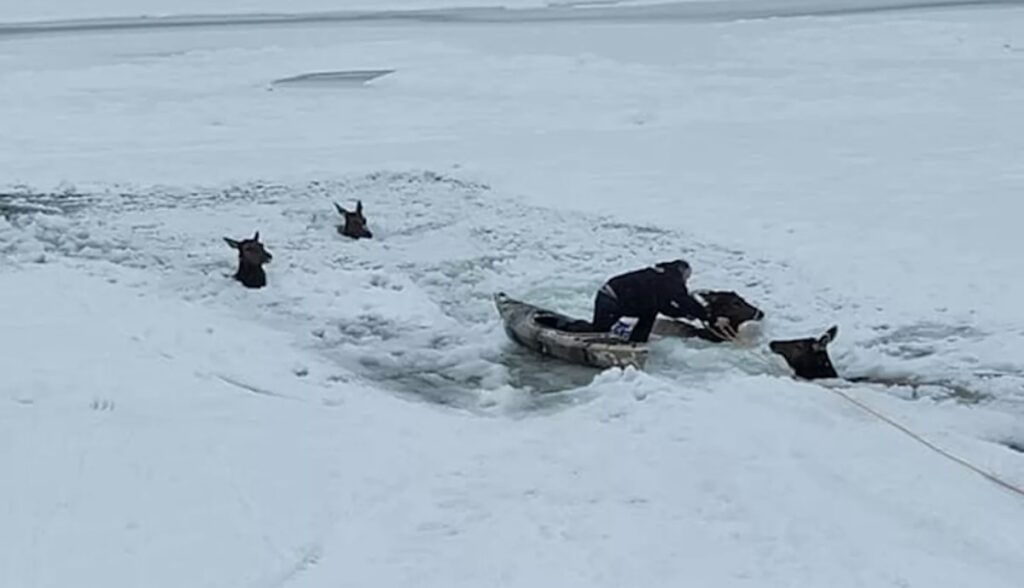 Elks are not usually keen on human companionship, and understandably so. However, after a dating rescue recently which saved several of them from being frozen to death, the Elk community might become more welcoming or not.
Either way, humans can certainly go out on a limb or relatively thin ice to rescue animals, even during Christmas.
Several dozen elk were found frozen to death in the Kettle River in Barstow, Washington, on Christmas Eve, according to the Ferry County Sheriff's office.
Coyote hunters Jeff Stuart and Jordan Fish came across a herd of cows and calves who had become stranded in the ice. About 40 elk had gathered on the other side of the river in a large pack. When they observed what occurred to the first 12 people, they either crossed successfully or decided not to.
Rylee Stuart, Jeff's wife, received a phone call informing him that he was on his way to Barstow to grab some rope to assist the stranded animals.
The number of rescuers climbed rapidly.
More than two dozen individuals helped Rylee and her family rescue the elk from the river, wrap them in blankets, and keep them warm by fire towards the end of the day.
Rylee told the media that, "We had to catch the animals and furthermore try to loosen them the moment they reached the river bank, without getting… kicked." "It wasn't the simplest process," she said.
One rescuer fractured his hand, another slipped into the icy water, and one was kicked in the back of the head by an elk while trying to save a group of people.
However, someone told them that no officers were available for an elk rescue. Rylee stated this in her interview. Officer Severin Erickson of Fish and Wildlife District 1 drove from Newport, two hours away, to aid the rescue operation.
"Bizarre" was the word Erickson used to describe the sight of three elk eating hay while standing next to humans. He believes that the animals' fear of humans reduced due to hypothermia and shock, according to Erickson.
Around eight o'clock that evening, the rescue finally came to an end after the sun had set. In the end, four calves and two cows died, while four cows and two calves escaped with the approval of Fish and Wildlife.
One of the elk was particularly noteworthy to Rylee. On reaching the riverbank, the calf was helpless and unable to stand. Her rescuers draped blankets over her and dragged her up close to the raging inferno. Her limbs had shifted.
She looked like she was on the verge of dying for several hours. After some time, she was able to walk on her own. Lucky was the moniker given to her by the rescuers.
You can't help but cry when you think about all you did to help these animals. "We laid with them, gave them CPR, and even cried over them!" Rylee made the statement.
Although no one expected to spend Christmas Eve in the frigid weather, rescuing elk from the river, this was an extraordinary event for everyone.