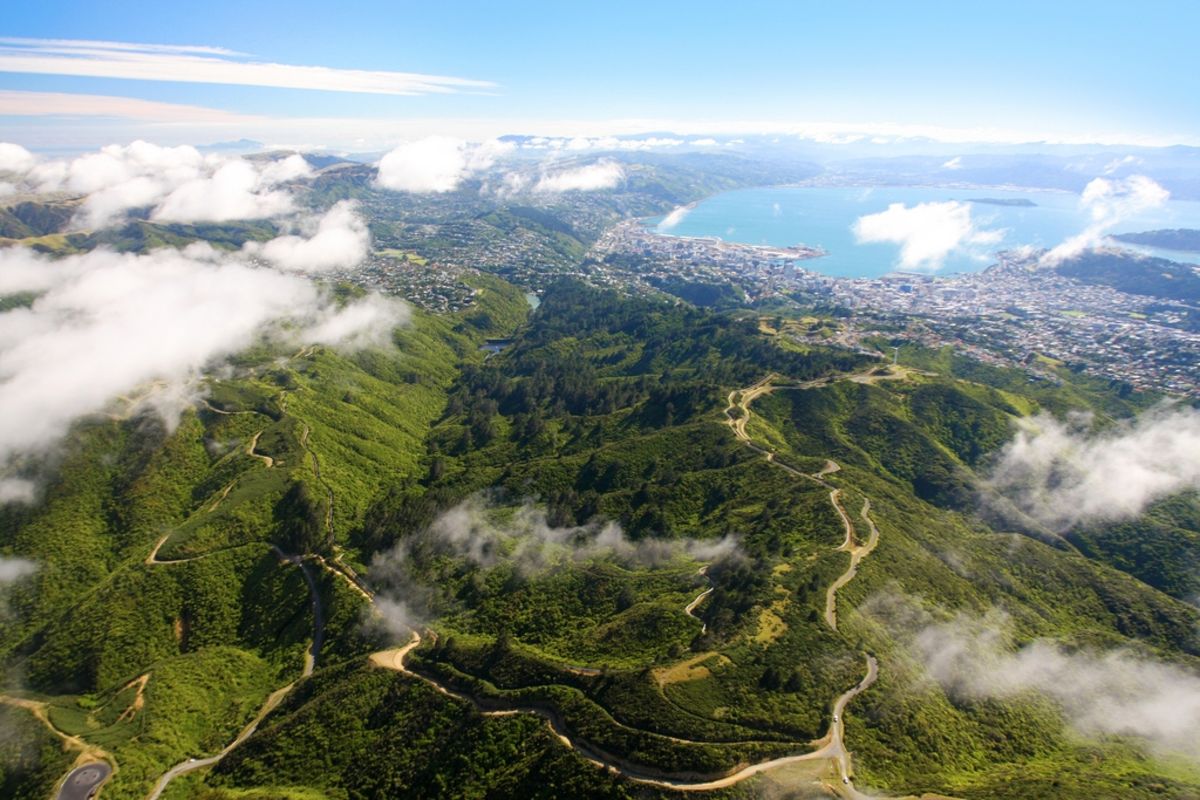 New Zealand Embraces Wildlife Revival Amidst Conservation Craze
We are increasingly living in environmentally aware times. As more and more consumers turn to companies that embrace environmentalism, it is becoming increasingly clear that the world is in the middle of its conservationist craze. Nowhere has this been better embodied than in the capital of New Zealand, Wellington. Since the inception of Zelandia, a fully-fenced urban eco-sanctuary, Wellington has been embracing an explosion of wildlife and a passion for animals that has seemingly changed the entire city.
Let's take a closer look at Zealandia as we seek to better understand the conservation craze taking over Wellington.
Welcome to Zealandia
The implementation of Zealandia has helped Wellington experience an explosion in the wildlife that harkens back to its state of yesteryear, long before the arrival of humans and pests such as rats and birds that came along with them. Zealandia is the world's first fully-fenced urban eco-sanctuary and it is just a ten-minute drive from downtown Wellington. Zealandia seeks to emulate a part of Wellington's past, bringing a slice of nature back to life reminiscent of the area some 700 years ago.
James Willcocks is the Project Director for Predator Free Wellington, a group that focuses on a community-wide effort to eradicate pests in the area. Willcocks spoke in an interview regarding Zealandia and its impact on the surrounding area. Willcocks said, "In this era where there are so many negative signals from the world – global species decline, COVID, climate change – there's something people can do in their backyards."
Willcocks and the team at Predator Free Wellington are focused on making the nation free from predators such as stoats, weasels, and rats – as well as other problematic predators in the area. In getting rid of these pests, Willcocks has been instrumental in helping to rejuvenate Zealandia.
Danielle Shanahan is the Chief Executive at Zealandia and they were quick to emphasize the work being done on a local level. Shanahan said, "I don't think anyone could have predicted this level of success in terms of the bird community."
Thanks to the efforts of Zealandia and Predator Free Wellington, Shanahan says, "Species that have been gone from this region for over 100 years (have returned)."
New Zealand has experienced many conservation success stories in recent years, with the most notable among them being that of the endangered kaka. The endangered Kaka is a large green parrot that faced extinction due to habitat loss and predation. Another similar success story in the rehabilitation field is that of the Tui, and the kereru pigeon.
Local sightseers are reveling in the ecosystem revitalization that Zealandia has been working on. Not only have bird encounters increased in the region, but marine animals have even returned to the water of the nearby harbor. Fur seals and dolphins are exceedingly common, while orca will arrive several times throughout the year to feed on stingrays.
Dianella Biaggo of the Wellington City Council said, "It's pretty extraordinary when we have orca visible from our downtown buildings."

Dutch Artist Pays Off Student Loan Debt with Unique Tapestry Creation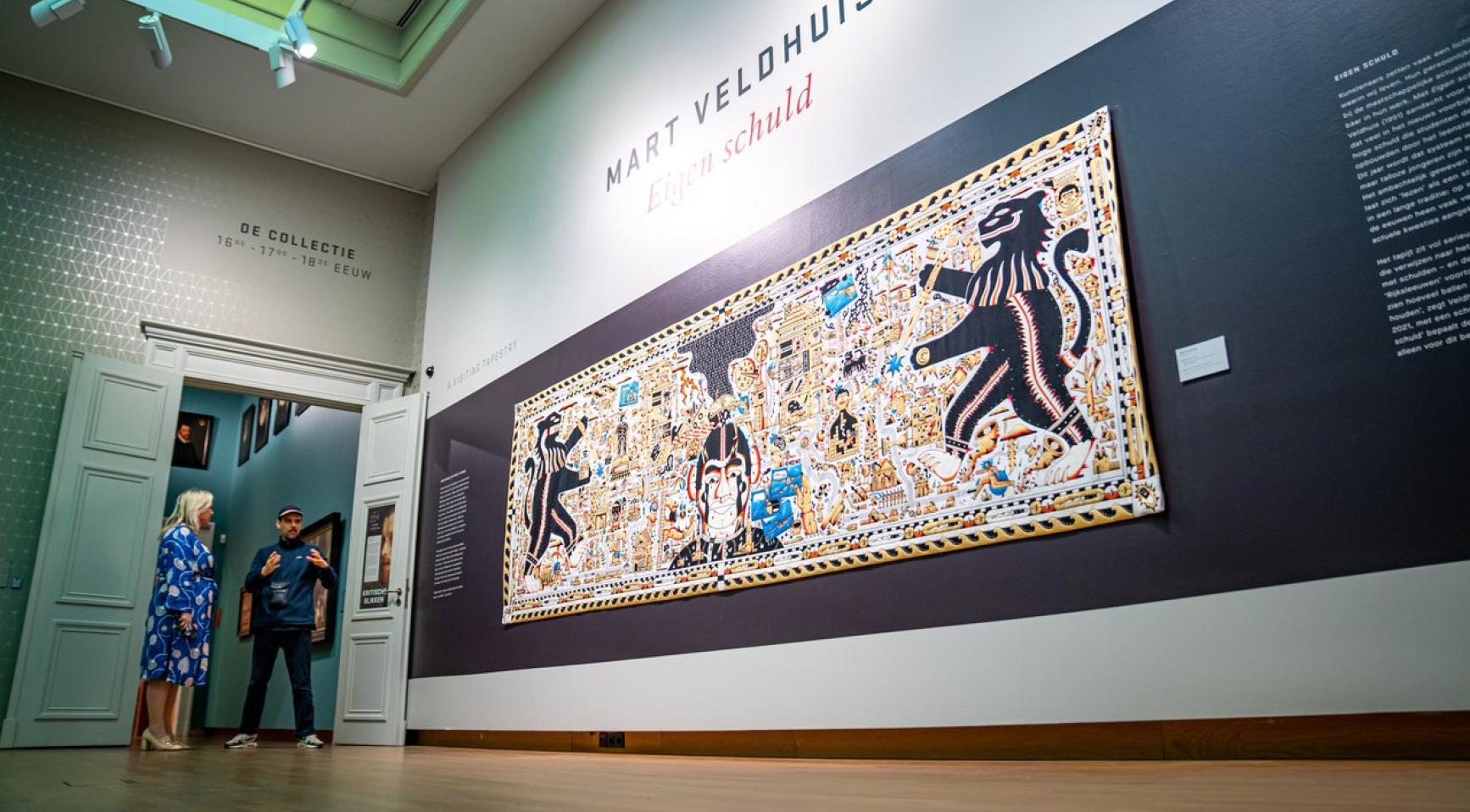 Mart Veldhuis, a talented Dutch artist, found a creative way to pay off his student loan debt. He crafted a remarkable tapestry that depicted the 46,000 euros he owed. This intricate work of art, titled "Eigen Schuld," meaning "Own Debt" or "Own Fault," became a symbol of Veldhuis' financial burden.
Once completed, the tapestry found its home in the prestigious Dordrechts Museum. Unexpectedly, a buyer was captivated by the artwork and decided to purchase it for 45,879.40 euros. This generous offer brought Veldhuis closer to becoming debt-free, leaving him in a state of disbelief and joy. "This is what I had hoped for, but when I heard the news, I was really speechless. It still feels very unreal," shared Veldhuis.
The tapestry itself was a visually striking piece, featuring various elements that conveyed Veldhuis' feelings towards his indebtedness. One of the central motifs portrayed a Dutch lion clutching a menacing sword, symbolizing the artist's perception of owing a significant debt to the state. The tapestry served as a powerful medium for Veldhuis to express his emotions and experiences.
The Dordrechts Museum facilitated the transaction and revealed the identity of the buyers as renowned art dealers Joke van Veen, 75, and Jaap Versteegh, 69. When asked about their decision to acquire the tapestry, Versteegh explained, "We bought the tapestry in the first place because we think it's a good work of art. It is innovative and visually strong. In addition, the social theme of the work – the consequences of student debt and the social loan system – strongly appeals to us."
Veldhuis' creation not only captured the attention of art enthusiasts but also highlighted the pressing issue of student loan debt. Many students struggle with the financial burden of loans, and Veldhuis's artwork serves as a reminder of this widespread concern. By showcasing his own experience, he sparked conversations about the consequences of student debt and the loan system in society.
The success of Veldhuis' tapestry represents a triumph for the artist and sheds light on the power of art to address social issues. Through his creative expression, he not only managed to alleviate his financial struggles but also stimulated meaningful discussions about the challenges faced by students burdened with debt.
As Veldhuis moves forward, he can embrace a debt-free future, thanks to his artistic talent and the support of individuals who recognized the significance of his work. The tapestry will forever stand as a symbol of his journey, inspiring others to find innovative ways to confront their own challenges.