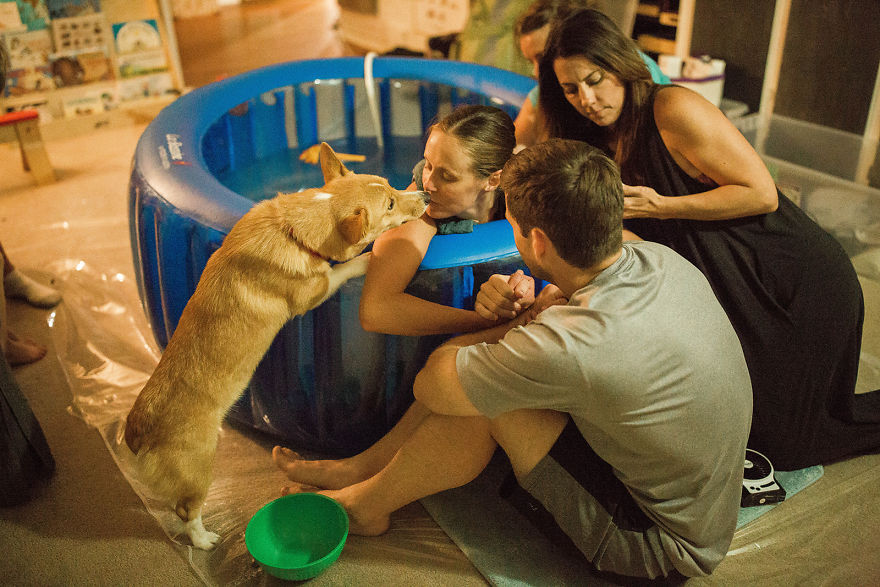 New Mom Sees Photos of the Cute Thing Her Corgi Was Doing As She Gave Birth
Dogs really are man's and woman's best friend, and the proof is in what this adorable corgi did while its owner was giving birth. The corgi, named Ranger, has spent years alongside the family and was around for Brooke's entire pregnancy. A photographer, Kristin Waner, had arrived at the family's home to take pictures of the birth of the third child after she had taken pictures of the family's first two children.
Ranger was pretty uneventful throughout the birth and it wasn't until Kristin was editing photos that she saw something. Ranger had stayed by Brooke's side the entire time and offered a peaceful presence throughout. The photographer says that as soon as she walked through the door to begin the photo shoot, Ranger was very excited and you could tell he knew something was going on. He came to greet Kristin and then went back to the bedroom where Brooke was.
When Brooke was laboring, Ranger wanted to comfort her by giving her nose nudges and kisses. He stayed by her side to make sure that she was okay. The photographer said that this was not something you see daily and that it was beautiful to watch. She wanted to take as many photos as possible of Ranger and Brooke interacting throughout the process, since she knew it was a special moment that the couple would look back on. Brooke's husband was there to help throughout her contractions, along with Ranger. Once Ranger's new sister Berkeley was born, he was so excited and watched her get weighed and changed into the first outfit.
Research has been done to show that dogs can sense a pregnancy and some believe they are able to sense it out even before the woman knows she is pregnant. Dogs have incredibly sensitive noses and are able to detect and remember scents, even a long time after being exposed to the odor. Pregnancy can alter the hormones in the body, which can change the scent. Dogs have 60 times more smell receptors than humans and much more brainpower dedicated to smell, which is what allows dogs to have such a great sense of smell. Since a huge part of the dog's brain is dedicated to smell, dogs can pick up on different scents that relate to cancer, drugs, chemical changes, and pregnancy. It's not sure at what point a dog can sense a pregnancy, but dogs are very sensitive and are in tune with even subtle changes. It can be hard to say how a dog will react to its owner's pregnancy, and some become more protective while others are more fearful of the situation. Other dogs are indifferent. However, many pregnant women say that their dogs can be more protective and affectionate while pregnant and it's likely due to the combination of the changes in scent, as well as changes in mood. It's likely that Ranger picked up on Brooke's scent early on in her pregnancy and then remained protective during those nine months. When he saw his owner in pain due to labor, all he wanted to do was be there for her and protect her.
Some dogs can take a while to warm up to new babies in the house and there is a lot pregnant women can do to prepare dogs before the arrival. Many dogs will have no problem adapting to the new routine and environment, although some may take longer than others. Ranger has been adjusting just fine to his new sister and has wasted no time in getting to know the new addition to the family.
Cornwall Family's Dog Leads Rescue Team to Missing Cat Mowgli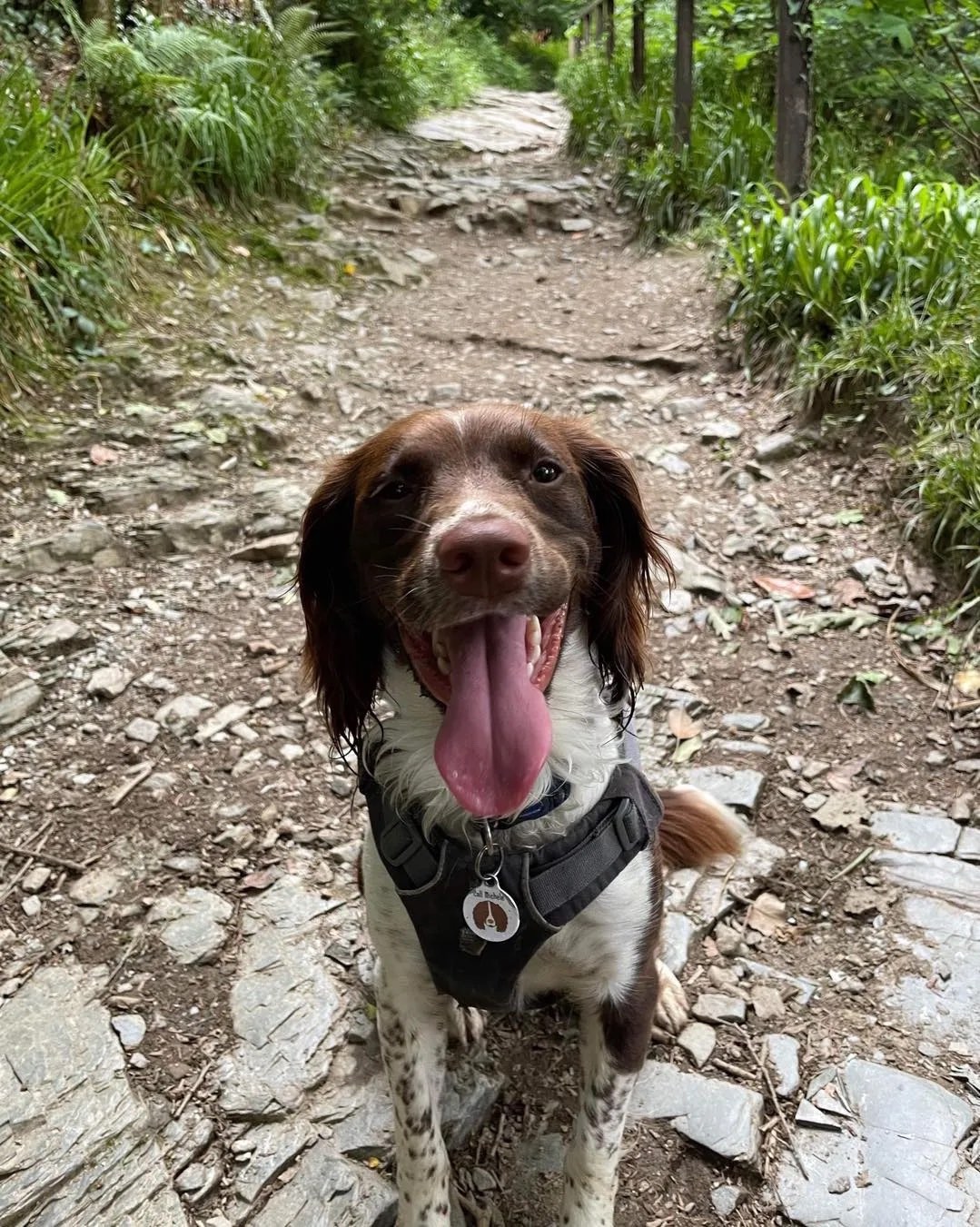 In a heartwarming tale of loyalty and bravery, a family in Cornwall, UK, was reunited with their missing cat, Mowgli, thanks to their quick-thinking dog, Daisy. Mowgli had gone missing on October 20 and was lost for six days before Daisy led the family to a surprising discovery.
Mowgli's owner, Michele Rose, had nearly given up hope of finding her beloved cat when Daisy, a spirited spring spaniel, exhibited unusual behavior near the woods surrounding their Cornwall home. "Daisy was going berserk," Michele explained, prompting the family to follow the determined dog.
Daisy, known to be good friends with Mowgli, seemed to sense something amiss and guided the family to an abandoned mineshaft. Michele's son, Hamish, shared with the PA news agency, "Daisy and Mowgli are pretty good mates, so she could probably tell he was down there."
The family's concern deepened as they realized Mowgli might be trapped in the mineshaft. Swift action was required, and a rescue team was summoned to the scene. Equipped with cages and rope, the team worked tirelessly for hours to reach the stranded feline.
To their astonishment, Mowgli was found safe at the bottom of the mineshaft. Miraculously, despite the ordeal, the resilient cat emerged unharmed. The rescue team carefully lifted Mowgli to safety, bringing joy and relief to the worried family.
"Without Daisy doing that, Mowgli could still be down there, that's for sure. She was persistent in making me follow her; it was amazing. Daisy is a superstar. She's an amazing dog," expressed Michele Rose in gratitude to her faithful canine companion during an interview with the BBC.
Hamish, Michele's son, added with a touch of humor, "If Daisy wasn't the favorite child already, she definitely is now," speaking to The Independent. The heroic efforts of Daisy not only saved Mowgli but also showcased the incredible bond between animals and their ability to understand and communicate in times of need.