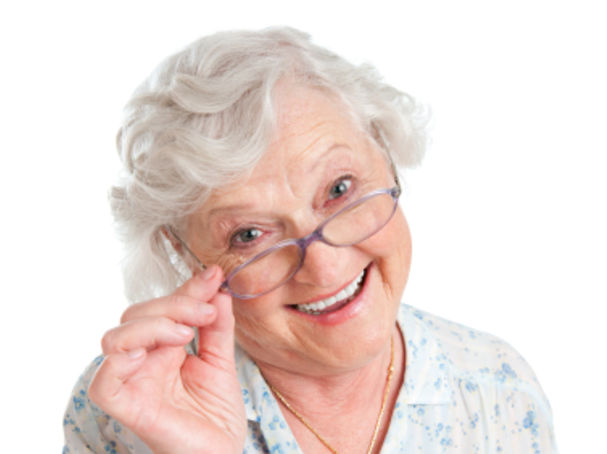 New Discovery Reveals Old People Are Now Stronger When Compared To Those Who Lived In 1990
A new study from Finland has looked into the probability of older people of this current time being more stronger and vibrant compared to people of the same age 30 years ago.
Quite strange, given that life expectancy becomes lower each year yet this finding was made possible from a study carried out at the Faculty of Sport and Health Sciences at the University of Jyvaskyla in Finland.
The research looked into the mental and physical abilities of Finnish people between the age of 75 and 80 to people of the same age in the 1990s.
"Performance-based measurements describe how older people manage in their daily life, and at the same time, the measurements reflect one's functional age," says the principal investigator of the study, Professor Taina Rantanen, in a statement.
It was discovered men and women that fell into these ages had faster walking pace, improved reasoning and muscle strength plus their working memory are much better than people of the same age born earlier.
These differences were not however noticeable in lung function tests.
"Higher physical activity and increased body size explained the better walking speed and muscle strength among the later-born cohort," says doctoral student Kaisa Koivunen, "whereas the most important underlying factor behind the cohort differences in cognitive performance was longer education."
Postdoctoral researcher Matti Munukka added, "The cohort of 75- and 80-year-olds born later has grown up and lived in a different world than did their counterparts born three decades ago. There have been many favorable changes.
"These include better nutrition and hygiene, improvements in health care and the school system, better accessibility to education and improved working life."
The findings revealed longevity is supported by an increased number of years in lived with satisfactory functional strength in old age. This could justify why there's been a slower rate of change as we advance in age.
"This research is unique because there are only a few studies in the world that have compared performance-based maximum measures between people of the same age in different historical times," says Rantanen.
"The results suggest that our understanding of older age is old-fashioned. From an aging researcher's point of view, more years are added to midlife, and not so much to the utmost end of life. That's hopeful news for us all."
Copenhagen becomes the site of the world's first ever "Museum of Happiness"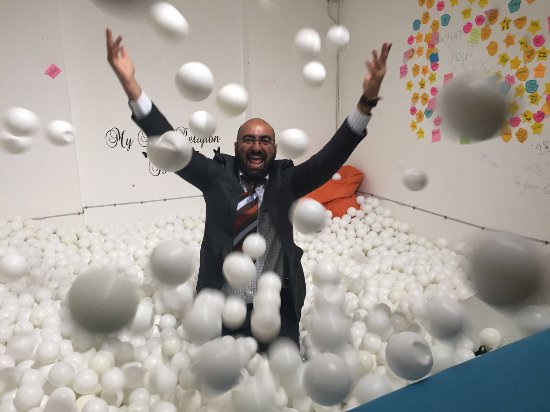 There are a lot of words that describe the year 2020, but "happiness" is probably not one of them. The wave of the Coronavirus pandemic came with a lot of tension, fear, anxiety, death, and restrictions. The year also saw the rise of many societal, security, and political issues that further aggravated the pain and bad ambience that had enveloped the world. Even though the situation is getting a lot better than it used to be, the year 2020 is still not a year to be remembered for jolly and merry.
Denmark is often regarded as one of the happiest countries in the world, so it shouldn't really come as a surprise that Copenhagen, capital of Denmark is home to the world's first ever museum of happiness. The opening of this grand museum established by The Happiness Research Institute was not so grand- it was done as a low-key thing most likely in accordance with social distancing regulations in July. 
The institute lives to carry out findings about positive mental health and quality of life, and the museum is just a piece of their jigsaw.
"Our hope is guests will leave a little wiser, a little happier, and a little more motivated to make the world a better place," says Meik Wiking, CEO of The Happiness Research Institute. "We think Denmark is an obvious home for a museum that focuses on how we create a better framework for good lives."
Happiness is an abstract, subjective, and quite complex feeling, which makes it difficult to represent in a glass case. However, the museum's eight rooms does the trick by using interactive pieces that explore happiness from various angles and in different contexts. This covers a wide range of perspectives that satisfies the criteria for which the site was created- to make people happy and feel better about themselves. 
The Politics of Happiness room takes a deep dive into the misconception of an inseparable connection between wealth and happiness, with a speech from John F. Kennedy playing a pivotal role in that- while the Happiness Around the World room is covered in scribbles of happy memories of visitors.
Sometimes, the pieces take a bold approach by asking sensitive emotional and ethical questions. "Can you and would you buy happiness?" "And would you actually return a lost wallet you found on the floor?" These questions have a way of making people reflect on their inner selves, and even discover aspects that they didn't even know existed before. At the end of the day, people feel better about themselves, and feel more in control of their situations and actions. 
Other rooms in this one-of-a-kind museum include the science, history, and geography of happiness, which "retrofits" everything happy and exciting about these disciplines including emotionally intelligent AI and a world map displaying the world's happiest countries by rank.
Just like every other establishment in the world, the museum has a very strict Covid-19 protocol, so only 50 guests are allowed to be in the museum at once.