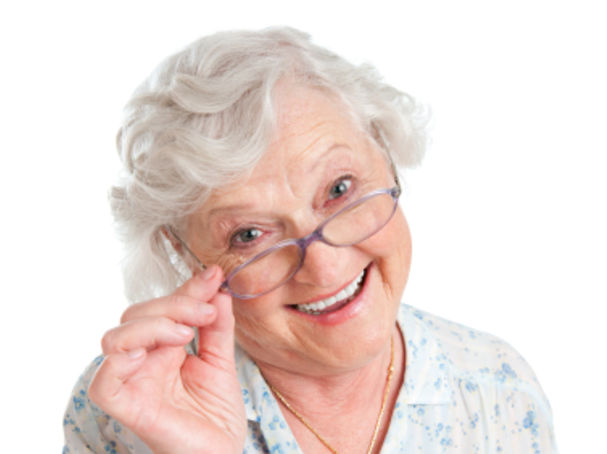 New Discovery Reveals Old People Are Now Stronger When Compared To Those Who Lived In 1990
A new study from Finland has looked into the probability of older people of this current time being more stronger and vibrant compared to people of the same age 30 years ago.
Quite strange, given that life expectancy becomes lower each year yet this finding was made possible from a study carried out at the Faculty of Sport and Health Sciences at the University of Jyvaskyla in Finland.
The research looked into the mental and physical abilities of Finnish people between the age of 75 and 80 to people of the same age in the 1990s.
"Performance-based measurements describe how older people manage in their daily life, and at the same time, the measurements reflect one's functional age," says the principal investigator of the study, Professor Taina Rantanen, in a statement.
It was discovered men and women that fell into these ages had faster walking pace, improved reasoning and muscle strength plus their working memory are much better than people of the same age born earlier.
These differences were not however noticeable in lung function tests.
"Higher physical activity and increased body size explained the better walking speed and muscle strength among the later-born cohort," says doctoral student Kaisa Koivunen, "whereas the most important underlying factor behind the cohort differences in cognitive performance was longer education."
Postdoctoral researcher Matti Munukka added, "The cohort of 75- and 80-year-olds born later has grown up and lived in a different world than did their counterparts born three decades ago. There have been many favorable changes.
"These include better nutrition and hygiene, improvements in health care and the school system, better accessibility to education and improved working life."
The findings revealed longevity is supported by an increased number of years in lived with satisfactory functional strength in old age. This could justify why there's been a slower rate of change as we advance in age.
"This research is unique because there are only a few studies in the world that have compared performance-based maximum measures between people of the same age in different historical times," says Rantanen.
"The results suggest that our understanding of older age is old-fashioned. From an aging researcher's point of view, more years are added to midlife, and not so much to the utmost end of life. That's hopeful news for us all."
Newly Discovered Flower Blooms Atop One of the World's RAREST Trees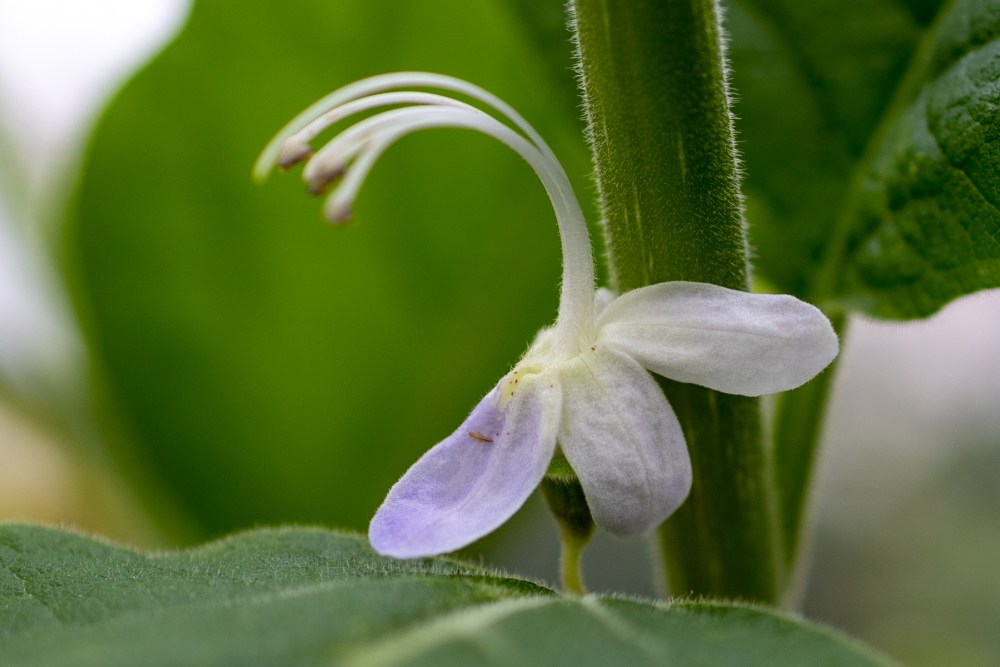 The Missouri Botanical Garden in St. Louis is known by locals for the intense work performed by the experts inside. When a small purple-and-white flower began to grow within their greenhouse, the team of experts at the Missouri Botanical Garden were confused. From their perspective, they were seeing something brand new – a completely fresh discovery.
Discovery on May 3rd
Justin Lee is a senior horticulturist at the Missouri Botanical Garden, and he was performing regular work on a Karomia Gigas sapling in the greenhouse when he first stumbled upon the rare purple-and-white flower. The Karomia Gigas is a tree from Africa with close relations to the mint plant. An endangered tree species in Africa, Justin was confused by the flower that had grown nearly an inch in length atop the tree.
Lee says of his discovery, "It's a bit odd for a mint flower. It seems flipped inside out."
The flower measured an inch in length with a strong halo of purple petals, sloping gently downward toward white stamens bearing pollen. According to Lee, the mint family likes to put out tube-styled flowers in an attempt to attract bees, butterflies, and moths. Lee also suggests that the tree can self-pollinate if necessary.
As the discovery made headlines around the city, the researchers at Missouri's Botanical Garden are preparing for more blooms in the future. Research has suggested that more Karomia Gigas flowers will grow at the greenhouse and it is then that their scientific research will really begin. Lee and his team are focused on successfully cultivating cross-pollination, thus improving the survivability of the plant in the world. At the time of this writing, only about two dozen of the Karomia Gigas trees can be found in the wilds throughout Tanzania.
The Wilds of Tanzania
At the time of this writing, the Karomia Gigas is considered so rare as to not even have a local Tanzanian nickname, nor is there an English one. What little is broadly known about the Karomia is that it can grow in straight stretches for up to 80 feet, limiting branch exposure until nearly halfway to its final height. As a result of its odd, stick-like growth, finding these unseen flower blooms has been harder than you might anticipate!
Roy Gereau is a program director for Tanzania at the Missouri Botanical Garden. Surprised but not shocked by the flower, Gereau was quick to admit that the bloom was new. Gereau said of the rare flower, "There certainly is no record of the flowers in scientific literature."
More important than discovering the flower, researchers in Missouri believe that they can maintain the health of the newly bloomed petals to prevent them from disappearing. Andrew Wyatt is the VP of Horticulture at the Missouri Botanical Garden, and he said, "We can make sure the species doesn't go extinct."
It has been a challenge to grow the plant in Missouri, as has been repeated by researchers at the facility. Seeds had been collected in 2018 from a series of Tanzanian field expeditions. These seeds were shipped to St. Louis where only around 100 were thought to be viable. To make things even more difficult, it was a task to match Tanzanian growing conditions within greenhouses in Missouri.
Despite the challenges that they had to face, it looks like the Karomia is finding solid footing within St. Louis. With some momentum and optimism on their side, what's next?
Andrew Wyatt said of the rare blooming flower and of his own future, "We were debating whether it would even flower in our careers."