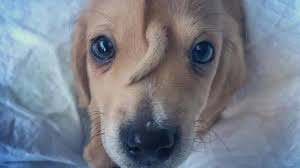 Narwhal The Unicorn Dog Is Teaching Kids That Being Different Makes You Magical
Mac's Mission is a Missouri animal rescue group that takes in animals in all kinds of conditions, including those who have special needs. One day, a tiny puppy was rescued from the side of the road by this organization. At first he didn't look much different from any other dog, but there was a serious difference. This puppy had a very small tail growing from its face, in between his eyes. Rochelle Steffen, the founder of the animal rescue organization, gave him a very special name- Narwhal the Magical Unicorn. She them took this puppy to a local vet to find out whether he needed treatment for this condition. He did have an injured foot from his adventures, but the secondary tail posed no threat to his health.
Then, pictures of little Narwhal were posted online, and the images immediately went viral. The cute puppy was not only adorable, he was different from any other puppy out there. Because Narwhal didn't need his second tail removed, the rescue group chose to leave it as it was. As the little puppy has grown, so too has his secondary tail. Luckily, there are no internal structures for moving the tail, so it cannot wag and will not interfere with the structure of his head. As it has grown, his head has grown in perfect proportion to the tail and continues to pose no problems to the little dog.
So, did someone adopt this little puppy? While plenty wanted to, Rochelle kept the dog at the rescue organization as part of the organization's own pack of dogs that live there permanently. And what to do with a dog this special? Let kids and dog lovers see him, of course! Narwhal being so different has made it possible to teach both kids and adults that being different and special is nothing to be worried about. Sometimes it is those differences that make us magical.
By using the story of this special puppy, more people have become aware of dogs that have special needs and how it's nothing to be afraid of for pet owners. Sometimes, those special dogs can be as magical as a unicorn. Narwhal has been attending events in the area that raise awareness of special needs dogs and the need to find them adoptive families. He also goes to birthday parties for kids to teach them about being different. He has been going through training to perform as a hospital therapy dog.
The future looks bright for Narwhal. He's kept his internet fame and has been involved in a number of special projects. There will soon be a kids' book that teaches kids about how magical it can be to be different. There are also plans to create a stuffed animal that looks like little Narwhal with the profits going to the rescue organization. Narwhal is now a healthy adult dog who is a cross between a dachshund and a beagle.
American Couple's Kindness Shines in Snowy Adventure with South Korean Tourists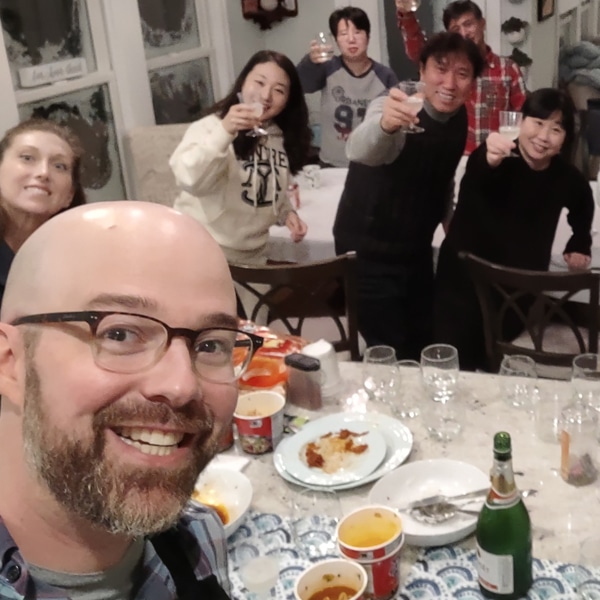 In a heartwarming tale of kindness and friendship, an American couple from Buffalo, New York, opened their home to a group of stranded South Korean tourists during a severe blizzard on December 23rd. What started as a simple request for shovels turned into a heartwarming story that went viral, bringing people together across borders. The couple's act of compassion not only provided shelter but also sparked an enduring bond that led to a special reunion in South Korea. Let's delve into this remarkable story and explore the lasting impact of their selfless act.
As the blizzard raged outside, ten South Korean tourists found themselves stuck in their van, unable to move through the heavy snow. Seeking assistance, they approached a nearby house and requested shovels to dig themselves out. However, they received much more than they had anticipated. The couple, who had prepared for a quiet Christmas at home, welcomed the strangers with open arms and invited them inside.
The storm had brought these strangers together, creating an opportunity for cultural exchange and friendship. During the two nights and three days they spent together, the couple and their unexpected guests bonded over stories, shared meals, and even watched American football. The couple, who had a deep appreciation for Korean cuisine, surprised their guests with an array of Korean food ingredients. The South Korean visitors were amazed to find soy sauce, mirin, chili powder, chili paste, a rice cooker, and Korean cookbooks, as if the couple had been preparing for their arrival.
News of the couple's kindness quickly spread across the internet, captivating hearts around the world. Social media platforms buzzed with messages of admiration and appreciation for their selfless act. Many people were inspired by their story and were motivated to perform acts of kindness themselves. The couple received an outpouring of support, with kind messages, cards, and generous gifts from various Korean groups, including a year of free fried chicken at Genesis BBQ.
Months later, in May, the couple embarked on a 10-day tour of Seoul, graciously invited by the Korea Tourism Organization. This visit was not merely a sightseeing adventure but a chance to reunite with the guests they had sheltered during the blizzard. Andrea, the wife, expressed her gratitude and joy, saying, "To see everyone in Korea again is such a blessing." The couple had always held an appreciation and interest in Korean culture, and their chance encounter had brought them closer to this beautiful country.
The bond forged during their time together in Buffalo proved to be strong and lasting. The couple and their South Korean guests became lifelong friends. The experience inspired not only the couple but also their guests, who felt compelled to pay it forward and spread kindness to others. Through their act of compassion, the American couple created a ripple effect of goodwill, reminding us of the power of empathy and humanity.