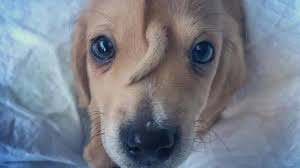 Narwhal The Unicorn Dog Is Teaching Kids That Being Different Makes You Magical
Mac's Mission is a Missouri animal rescue group that takes in animals in all kinds of conditions, including those who have special needs. One day, a tiny puppy was rescued from the side of the road by this organization. At first he didn't look much different from any other dog, but there was a serious difference. This puppy had a very small tail growing from its face, in between his eyes. Rochelle Steffen, the founder of the animal rescue organization, gave him a very special name- Narwhal the Magical Unicorn. She them took this puppy to a local vet to find out whether he needed treatment for this condition. He did have an injured foot from his adventures, but the secondary tail posed no threat to his health.
Then, pictures of little Narwhal were posted online, and the images immediately went viral. The cute puppy was not only adorable, he was different from any other puppy out there. Because Narwhal didn't need his second tail removed, the rescue group chose to leave it as it was. As the little puppy has grown, so too has his secondary tail. Luckily, there are no internal structures for moving the tail, so it cannot wag and will not interfere with the structure of his head. As it has grown, his head has grown in perfect proportion to the tail and continues to pose no problems to the little dog.
So, did someone adopt this little puppy? While plenty wanted to, Rochelle kept the dog at the rescue organization as part of the organization's own pack of dogs that live there permanently. And what to do with a dog this special? Let kids and dog lovers see him, of course! Narwhal being so different has made it possible to teach both kids and adults that being different and special is nothing to be worried about. Sometimes it is those differences that make us magical.
By using the story of this special puppy, more people have become aware of dogs that have special needs and how it's nothing to be afraid of for pet owners. Sometimes, those special dogs can be as magical as a unicorn. Narwhal has been attending events in the area that raise awareness of special needs dogs and the need to find them adoptive families. He also goes to birthday parties for kids to teach them about being different. He has been going through training to perform as a hospital therapy dog.
The future looks bright for Narwhal. He's kept his internet fame and has been involved in a number of special projects. There will soon be a kids' book that teaches kids about how magical it can be to be different. There are also plans to create a stuffed animal that looks like little Narwhal with the profits going to the rescue organization. Narwhal is now a healthy adult dog who is a cross between a dachshund and a beagle.
Father in Bumblebee costume escorts his kid back to school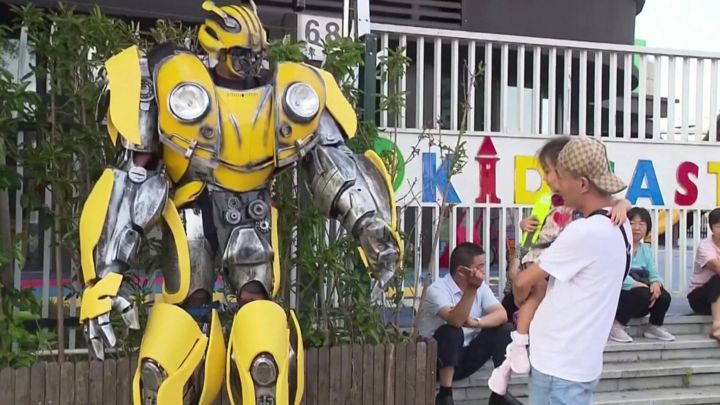 Bumblebee from the American sci-fi movie series Transformers never had a kid, but if he did, he'd have definitely escorted him to school.
A father in Shanghai, China has gone above and beyond to encourage his kid to go back to school after staying at home for months due to the Covid-19 pandemic. There's no way any child is refusing to walk with Bumblebee into school, and this man had that in mind when building his Autobot suit.
Just like the rest of the world, China had been on lockdown, and for months, kids had to stay away from school to prevent infection and spread of the deadly virus. However, some normalcy is being restored in some parts of the region, and schools now have the green light to open and allow children continue with their education.
The Bumblebee suit wasn't only for his kid, though. He built it to serve as some amusement and surprise to other kids at school- and that he did.
"I also want to bring happiness to other children. I didn't only wear it for my own child. All of them were preschoolers," he said in the video.
His suit looks like the real thing. The only things missing were metal, alien technology, and missiles- not much, right? Standing about 2.3-metre tall, the suit was built using soft materials to prevent touchy and curious children from getting injured- and he was right to have done that because he was rushed and hugged by children upon arrival at the school.
The excitement of the kids at the sight of Bumblebee could light up astronomical units of outer space, as the intergalactic warrior once again put smiles on the faces of humans. Kudos to this amazing dad for his efforts to make kids happy to resume back to school- he'd probably do it every day if he could.
The home-made suit seems to be inspired by the 2017 movie Bumblebee.