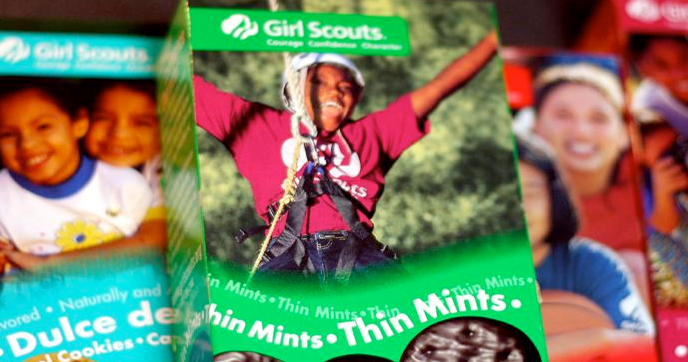 Mysterious Buyer Orders HUGE Girl Scout Order to Save Troop
When Kayla Dillard and her daughter went gathered with their troop to sell Girl Scout Cookies, they had no idea what was in store for them. If you only have a brief understanding of the Girl Scouts, you likely know that they are revered for the delicious snacks sold outside of stores and parking lots every year. One mystery man in Greenville, South Carolina, apparently loved the cookies so much that he decided to buy the entire stock from Dillard and her troop. This heartwarming story had a rather mysterious ending, however, with nobody knowing who the man was.
Let's peel this story back and start from the beginning, and maybe we'll learn more about the mysterious hero!
Troop 1574: Selling Cookies to Make a Difference
Kayla Dillard manages the cookie sales offered by Troop 1574. As part of her job, Dillard helps the scouts to advertise their cookies while making sales, using the received money to further support the troop. Dillard had been managing the station on a regular Friday night when a mystery man approached the table. Dillard relayed the story on social media at a later time saying, "This man purchased seven packs of cookies and gave the girls $40 and said to keep the change."
A large order and not at all out of the ordinary, Dillard thought that she had made a great sale to a kind soul. Little did she know, the night was only getting started. The man would return shortly after making his first purchase before telling the troop, "Pack up all of your cookies – I'm taking them!"
According to Dillard, the man had wanted to help the troop while also getting the kids out of the cold. Apparently, the weather was bitter and cold, leaving the troop more than a little uncomfortable. Needless to say, the entire troop was ecstatic when they heard that their mystery buyer was taking the rest of the lot. Dillard would go on to say of the mystery buyer, "$540 he spent on cookies. What an amazing soul!!!!"
Despite the story going viral, Dillard and her scout troop have been unable to identify the man. Numerous reporters and local news agencies have tried to contact the mystery buyer in order to highlight his story. As it turns out, this is one hero who has decided to remain unidentified.
History of the Girl Scouts
The Girl Scouts were founded by Juliette Gordon Low in 1912, during the middle of what we now call the Progressive Era. It was at this point in American history that women couldn't vote and this was something that frustrated the nearly deaf Juliette Gordon Low to no end. In order to fight back against this oppressive, Juliette would host events with fellow women, playing games, hiking, camping, and learning about the world around them.
Juliette and her girls would learn different languages, how to lend a helping hand, and how to read the stars. Thanks to these early efforts, the Girl Scouts Club would grow by leaps and bounds over the years, potentially to a level that Juliette never could have imagined. At the time of this writing, and according to the Girl Scouts, there are more than 1.7 m million girls and 750,000 adults within the organization across 92 countries.

Sweet Elderly Man Joins Makeup Class To Help Wife With Makeup, Quickly Goes Viral!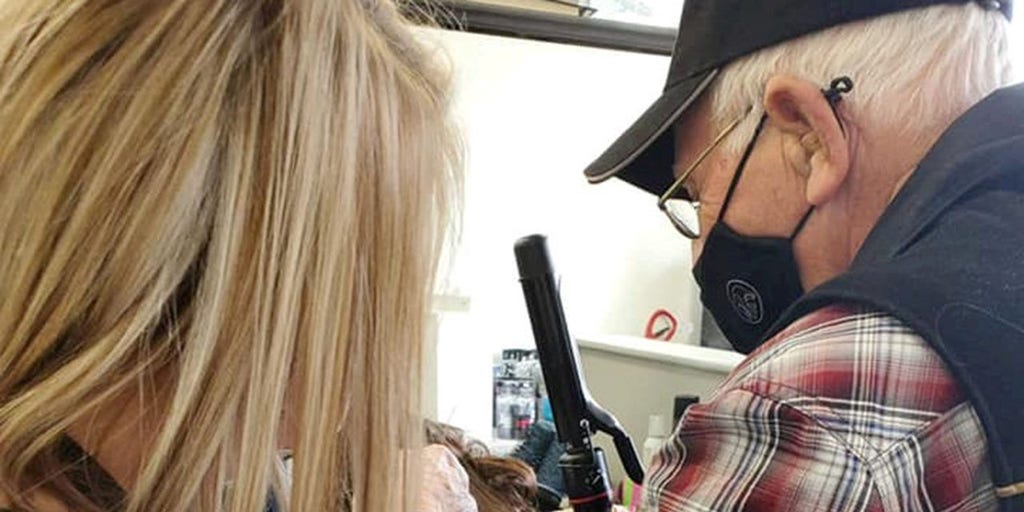 Carrie Hannah is the director at Delmar College of Hair and Esthetics, located in Alberta, Canada. A haircare professional with years of experience under her belt as an instructor, Hannah had grown accustomed to teaching even the most unusual of students the skills they would need to succeed in the hair, makeup, and beauty world. With that being said, even Carrie was surprised when she met with an elderly man at her school who had wished to learn a few things in the field. His reasoning? Well, that's the reason for today's story.
Let's leap into one of the most touching beauty school stories you'll ever read!
Helping Hands For Those We Love
There are few things in life more important than taking care of and providing care to the ones that we love. When we stand before our significant other and bind ourselves together in marriage, we truly hope to embrace 'TIl Death Do Us Part' in the same way that our story's subject has.
Carrie Hannah had been preparing for classes with her students as if it were any other day when she was approached by a white-haired, elderly man. The man, who wishes to remain anonymous, would introduce himself to Carrie before getting into the reason for their meeting — the elderly man had wanted to help his wife with her makeup.
According to Carrie, the elderly man explained that his wife had been struggling with her vision as she grew older. As she struggled to see, her beauty routine became more of a chore. His wife was struggling to curl her hair and had even burned herself in the process. Her husband wanted to help, but he didn't know exactly how, and that's where our two protagonists came together.
Carrie would go on to say that the man "genuinely cared" about his wife and her process. Carrie would continue, "His wife always cared about her appearance, and he wanted to help."
A New Set of Skills
With his motive explained and a spot available to him, Carrie would quickly get her new student into a class. At 79 years old, he was certainly going to be one of her most experienced students. The story would get picked up by Hair Design by Birtney and photos from the class would quickly go viral. Thousands of users would share the images and hundreds of thousands of views would quickly follow.
According to Hair Design by Britney, the man learned how to use a curler while also teaching him how to perform volume curls on shorter hair. Another point of emphasis that the teacher was sure to go over would involve the application of mascara. Of course, all of these lessons were combined with a hefty dose of safety training as they did not want to have any more burn incidents at home.
Commenters on the story would go crazy for the elderly man looking to support his wife. Comments ranged from compliments over his heart and attention to respect for his ambition to learn new skills outside his comfort zone. Another user recalled that their father had done something similar for their mother who had been diagnosed with Alzheimer's.
According to Hannah, working with the man to help his wife would become a highlight of her more than 31-year-career in the beauty industry. Hannah says, "We needed some cheering up and he sure did it."