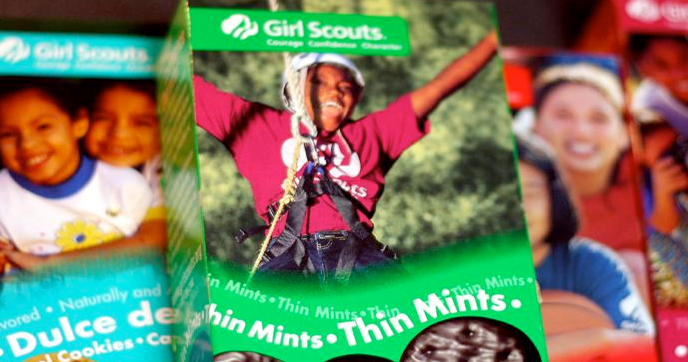 Mysterious Buyer Orders HUGE Girl Scout Order to Save Troop
When Kayla Dillard and her daughter went gathered with their troop to sell Girl Scout Cookies, they had no idea what was in store for them. If you only have a brief understanding of the Girl Scouts, you likely know that they are revered for the delicious snacks sold outside of stores and parking lots every year. One mystery man in Greenville, South Carolina, apparently loved the cookies so much that he decided to buy the entire stock from Dillard and her troop. This heartwarming story had a rather mysterious ending, however, with nobody knowing who the man was.
Let's peel this story back and start from the beginning, and maybe we'll learn more about the mysterious hero!
Troop 1574: Selling Cookies to Make a Difference
Kayla Dillard manages the cookie sales offered by Troop 1574. As part of her job, Dillard helps the scouts to advertise their cookies while making sales, using the received money to further support the troop. Dillard had been managing the station on a regular Friday night when a mystery man approached the table. Dillard relayed the story on social media at a later time saying, "This man purchased seven packs of cookies and gave the girls $40 and said to keep the change."
A large order and not at all out of the ordinary, Dillard thought that she had made a great sale to a kind soul. Little did she know, the night was only getting started. The man would return shortly after making his first purchase before telling the troop, "Pack up all of your cookies – I'm taking them!"
According to Dillard, the man had wanted to help the troop while also getting the kids out of the cold. Apparently, the weather was bitter and cold, leaving the troop more than a little uncomfortable. Needless to say, the entire troop was ecstatic when they heard that their mystery buyer was taking the rest of the lot. Dillard would go on to say of the mystery buyer, "$540 he spent on cookies. What an amazing soul!!!!"
Despite the story going viral, Dillard and her scout troop have been unable to identify the man. Numerous reporters and local news agencies have tried to contact the mystery buyer in order to highlight his story. As it turns out, this is one hero who has decided to remain unidentified.
History of the Girl Scouts
The Girl Scouts were founded by Juliette Gordon Low in 1912, during the middle of what we now call the Progressive Era. It was at this point in American history that women couldn't vote and this was something that frustrated the nearly deaf Juliette Gordon Low to no end. In order to fight back against this oppressive, Juliette would host events with fellow women, playing games, hiking, camping, and learning about the world around them.
Juliette and her girls would learn different languages, how to lend a helping hand, and how to read the stars. Thanks to these early efforts, the Girl Scouts Club would grow by leaps and bounds over the years, potentially to a level that Juliette never could have imagined. At the time of this writing, and according to the Girl Scouts, there are more than 1.7 m million girls and 750,000 adults within the organization across 92 countries.

Mayor Max III: The Golden Retriever Who Leads with Love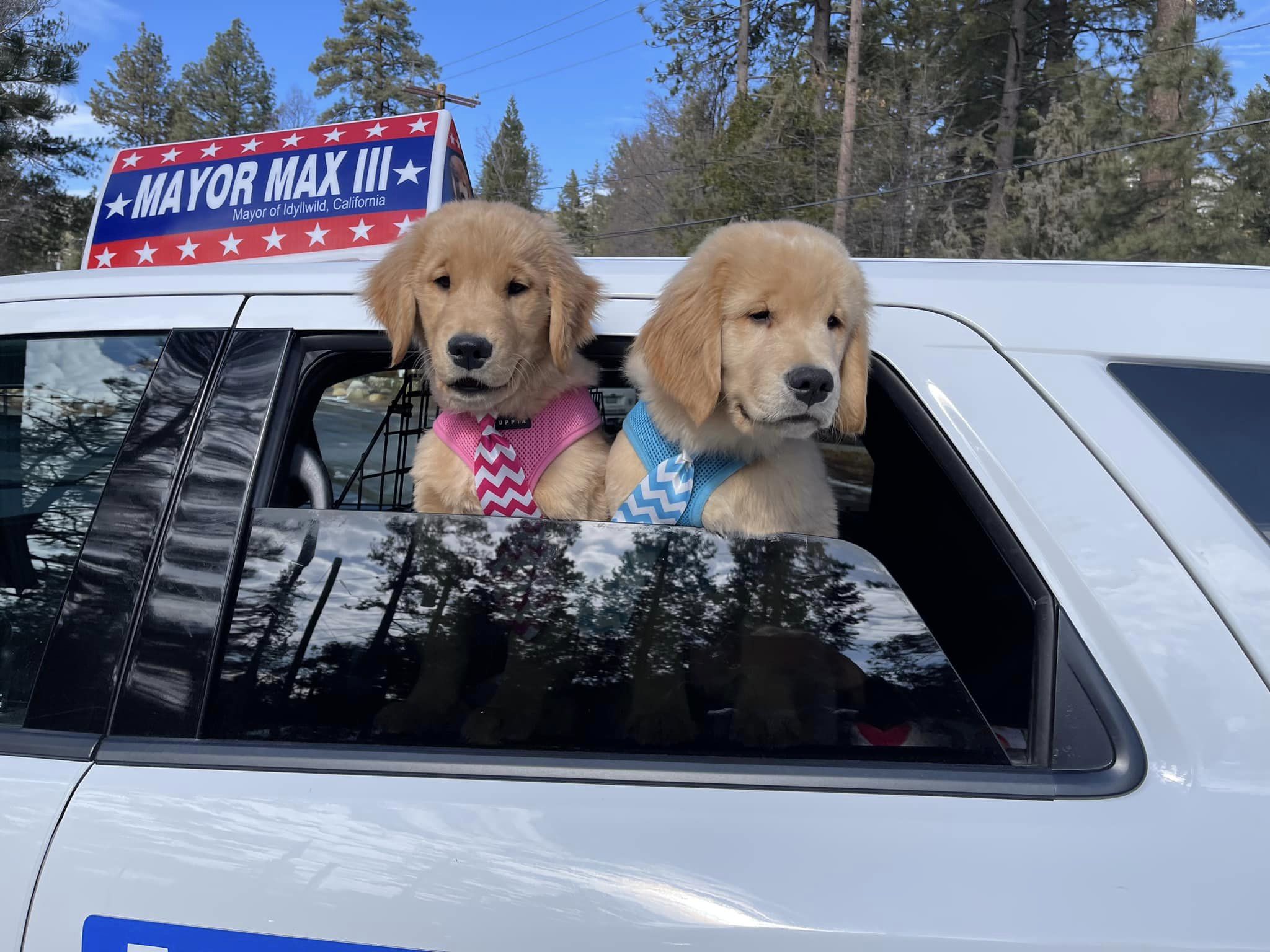 In the picturesque unincorporated mountain town of Idyllwild, nestled in the heart of Southern California, an extraordinary political figure has been making waves for the past year. But this isn't your typical politician; this is Mayor Max III, a lovable and charismatic golden retriever who has celebrated a year in office as the town's mayor. In a town known for its unique and quirky traditions, Max III has carved out a special place in the hearts of the residents.
The legacy of golden retriever mayors in Idyllwild began in 2012 when Mayor Max I took office, followed by Mayor Max II. These remarkable dogs were more than just pets; they were symbols of unity and positivity in a world sometimes marked by division and strife. Max III proudly continues this legacy, and some say he possesses a unique talent passed down from his predecessors—a charming "mouth-closing trick."
Phyllis Mueller, Max III's owner, attests to the magic of this trick. "I just held the treat above his mouth, and he knew exactly what to do, without any instruction," she says with a proud smile. This special skill has become a signature move during his public appearances in the center of town, where Max III has embraced his role with enthusiasm.
Mayor Max III's duties extend beyond his charming tricks. He is a dog on a mission to bring joy and comfort to the people of Idyllwild. His calendar is filled with visits to schools, nursing homes, and hospitals, where he spreads cheer and offers a welcome distraction from life's challenges. "It's a fun way to do politics because we don't do anything divisive, ever," Mueller explains.
Max's journey to becoming the mayor of Idyllwild is a heartwarming tale. Phyllis Mueller, a successful owner of a full-service marketing agency, always maintained a commitment to living on a smaller budget with the intention of giving back to the community. When she adopted Max, she realized that golden retrievers were the perfect ambassadors for her mission to achieve world peace through love and compassion.
Several golden retrievers later, Mueller, along with her husband Warren and their elderly dog Max, made a life-changing move from Pasadena to Idyllwild in the summer of 2011. Fate seemed to be on their side when the town's animal rescue center announced that it would be holding its first-ever election for a non-human mayor. This was the opportunity they had been waiting for.
In their cozy mountain home, Mayor Max III enjoys the perks of his position. Mueller proudly showcases one of two tie closets for the mayor, where Max's collection boasts an impressive 3,000 ties. However, being a mischievous pup at heart, Max couldn't resist indulging in a few of his ties, devouring three of them during his first month in office.
But beyond the ties and the charming tricks, Mayor Max III serves as a reminder to the people of Idyllwild that there is still goodness in the world. "Every day, people do good things," says Mueller, "and these dogs here, they are living angels, and they love you with all their heart."
As Mayor Max III continues his reign, the town of Idyllwild remains a shining example of how love, unity, and the unbreakable bond between humans and their four-legged companions can make the world a better place—one adorable golden retriever at a time.