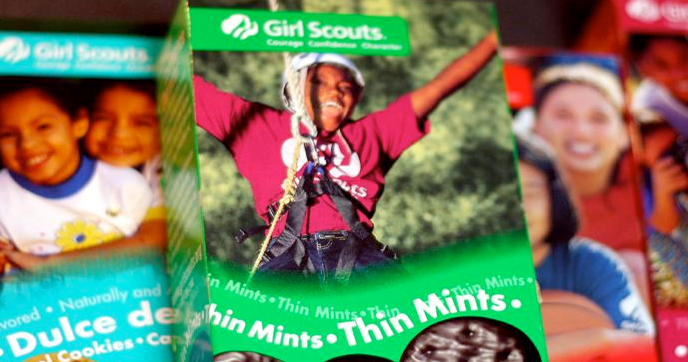 Mysterious Buyer Orders HUGE Girl Scout Order to Save Troop
When Kayla Dillard and her daughter went gathered with their troop to sell Girl Scout Cookies, they had no idea what was in store for them. If you only have a brief understanding of the Girl Scouts, you likely know that they are revered for the delicious snacks sold outside of stores and parking lots every year. One mystery man in Greenville, South Carolina, apparently loved the cookies so much that he decided to buy the entire stock from Dillard and her troop. This heartwarming story had a rather mysterious ending, however, with nobody knowing who the man was.
Let's peel this story back and start from the beginning, and maybe we'll learn more about the mysterious hero!
Troop 1574: Selling Cookies to Make a Difference
Kayla Dillard manages the cookie sales offered by Troop 1574. As part of her job, Dillard helps the scouts to advertise their cookies while making sales, using the received money to further support the troop. Dillard had been managing the station on a regular Friday night when a mystery man approached the table. Dillard relayed the story on social media at a later time saying, "This man purchased seven packs of cookies and gave the girls $40 and said to keep the change."
A large order and not at all out of the ordinary, Dillard thought that she had made a great sale to a kind soul. Little did she know, the night was only getting started. The man would return shortly after making his first purchase before telling the troop, "Pack up all of your cookies – I'm taking them!"
According to Dillard, the man had wanted to help the troop while also getting the kids out of the cold. Apparently, the weather was bitter and cold, leaving the troop more than a little uncomfortable. Needless to say, the entire troop was ecstatic when they heard that their mystery buyer was taking the rest of the lot. Dillard would go on to say of the mystery buyer, "$540 he spent on cookies. What an amazing soul!!!!"
Despite the story going viral, Dillard and her scout troop have been unable to identify the man. Numerous reporters and local news agencies have tried to contact the mystery buyer in order to highlight his story. As it turns out, this is one hero who has decided to remain unidentified.
History of the Girl Scouts
The Girl Scouts were founded by Juliette Gordon Low in 1912, during the middle of what we now call the Progressive Era. It was at this point in American history that women couldn't vote and this was something that frustrated the nearly deaf Juliette Gordon Low to no end. In order to fight back against this oppressive, Juliette would host events with fellow women, playing games, hiking, camping, and learning about the world around them.
Juliette and her girls would learn different languages, how to lend a helping hand, and how to read the stars. Thanks to these early efforts, the Girl Scouts Club would grow by leaps and bounds over the years, potentially to a level that Juliette never could have imagined. At the time of this writing, and according to the Girl Scouts, there are more than 1.7 m million girls and 750,000 adults within the organization across 92 countries.

More than Three Decades After Adoption, DNA Reunites Mother and Son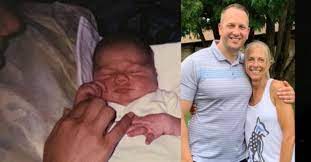 Melanie Pressley found out she was pregnant when she was 18 years old. Her boyfriend insisted on a termination, which she declined, but she worried that she wouldn't be able to give her kid the life he deserved. She gave her baby child up for adoption, but she never forgot about him. The mother and son have eventually reunited after 33 years apart.
Pressley described what lead her to explore adoption in an interview. "I simply knew I wouldn't be able to accomplish it financially," she explained. "And the second issue is that I wished him to have parents, so I thought it best to place him for adoption at that juncture."
During her pregnancy, Pressley engaged with an adoption center with the help of her family. She gave birth to her son in June of 1988 but didn't name him. After an initial objection, she convinced a nurse to hold the baby, and her sister snapped a photo.
Even after marrying and having three additional children, she pondered what her first child looked like while stressing every year on his birthday. After the death of Pressley's mother, she became overwhelmed with the desire to meet her son and cried since her mother never got the opportunity.
As a result, one of her daughters sent her a 23andMe kit as a surprise gift in May 2021. Meanwhile, her kid was doing the same activity approximately 300 miles away.
When Greg Vossler was nine years old, his parents informed him that he was adopted, but he was uninterested in learning more about his biological family. "I used to joke that 'I don't see a star who looks like me,' or 'No one who is a king or queen in some foreign nation looks like me,'" he remarked. "And I always claimed it was a joke. It was my method of getting that fast reply in my back pocket whenever someone asked; I'd never actually given it any serious thought."
But later, Vossler had his child, a son whom he named after himself. "One night, my spouse and I were relaxing and talking, and I remarked, 'I don't know anything about my medical records, heredity, or where I came from,'" he recalled. "And there was some 23andMe campaign going on." As a result, I took the exam."
Vossler did the test in 2019; therefore, when Pressley sent in her specimen in 2021, he was immediately identified as a match. Pressley stated, "I immediately sent a reply, and my first text was, I believe we're related." "I feel I am your birth mother," said the following message. And it just exploded up from there."
They started conversing, though Pressley stated that she didn't want to hear his voice until they met in person. They were ultimately reunited earlier this summer, and the bond was instantaneous. Vossler not only met his original mother, but he also received new family members. Meanwhile, Pressley has a recent photo of herself with her long-lost son.
"Everyone is emotional; they're all holding hands or hugging one other. 'Hey, I'm your half-brother, half-sister,' and so on. Melanie's elder sister, who was key in permitting Melanie to take that initial photo, approached me and touched my face. "It's the first time she's seen me in 33 years," Vossler said. "It's an incredible sensation. And that demonstrates that there's always space for families to develop and more love to share among them."