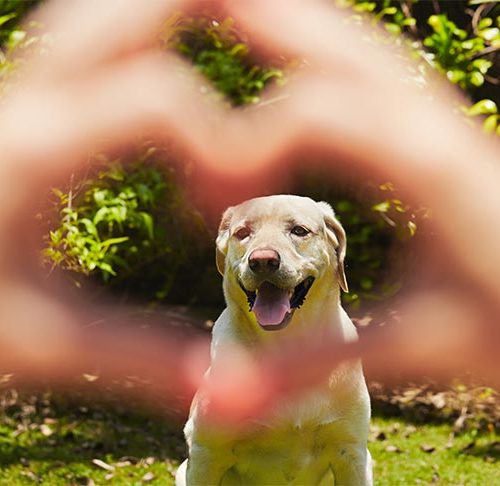 In 2019 Shawn and Rita Fitzgerald settled into the realization that they were never going to be parents. Rita had suffered multiple miscarriages. She found it difficult to spend time with friends who had children. It was painful for her to mingle among neighbors with children.
Their neighbors across the street, Martin and Leslie had a young son, Owen. Rita had heard through the grapevine that Leslie was now expecting another child. Rita was devastated to hear this news, which for most women would bring excitement and job. Shawn was worried about Rita.
On his way home from work one afternoon, Shawn stopped at the local animal shelter and met Mango. She was a sweet, quiet, caramel colored pit bull. Despite the negative stereotype pit bulls are known to have, Shawn filled out the application to adopt Mango. A week later, Shawn was driving home with Mango to surprise Rita. He was sure Rita would absolutely fall in love with her.
He was right. Rita and Mango became inseparable. Rita's melancholy demeanor dissolved slowly, despite having to watch Leslie's belly grow through her pregnancy. By the time Leslie's new baby, Aiden, was born, Rita was happy. Mango was exactly what Rita needed. As it turned out, Mango was exactly what Leslie needed, too.
Leslie was a bit of a neat freak. She liked a clean house. She was a big fan of candles to enhance the fragrance of cleanliness.
One quiet afternoon, after a long walk in the woods, Rita and Mango took a nap on Rita's couch. Rita was startled awake when Mango jumped from his slumber and raced to the front door. Rita followed, looking out. Mango was whining uncontrollably. Rita started to open the door when Mango pushed her aside and raced out and across the street to Leslie's house.
Mango nosed open the screen door of Leslie's house and disappeared inside. Rita wasn't sure what was happening. Then she saw the smoke billowing from the second story of Leslie's house. Leslie's car was in the driveway, so Rita assumed Leslie was home with the kids. She instantly called the fire rescue.
Rita let herself into the smoke-filled house, finding Leslie and the baby asleep on the couch. Owen was nowhere in sight. Rita was shouting waking Leslie. She ushered them outside to find the fire truck approaching. The firefighters disappeared for what seemed an eternity. They brought Owen out of the house, but not Mango.
Her fear about Mango turned into panic. She knew Mango was still in the house. The entire second floor was now entirely engulfed in flames. The firemen eventually retreated, without Mango and they continued working to extinguish the fire.
Hours later Rita sat in shock, knowing her beloved Mango was gone. She sat on her porch staring at the ruins of Leslie's house, too stunned to cry. In too much of a shock to hear Leslie's husband and toddler approach. The three of them sat in silence as Owen climbed into Rita's lap. He rested his head on Rita's chest and after a while he said softly, "Mango is my best friend".
It took Leslie and Martin more than a year to completely restore their home. During that time, Owen came to visit Leslie every day. He insisted on taking walks with Rita, asking questions about Mango. He got Rita to laugh, talking about her caramel colored hero.
On the anniversary of the perilous fire, Leslie and Martin accompanied Owen on his visit to see Rita. They brought a box which held a framed photo of Rita and Mango, Mango's collar that had been found among the ashes, and a check for $25,000 that Leslie and Martin were giving to the animal shelter.
It didn't bring Mango back to Rita, but it did make her happy that Mango saved this sweet boy Owen and that many animals would benefit from Martin and Leslie's gift of charity.

Remains of An Aristocracy Found During Unearthing Of 1000-year-old Viking Vessel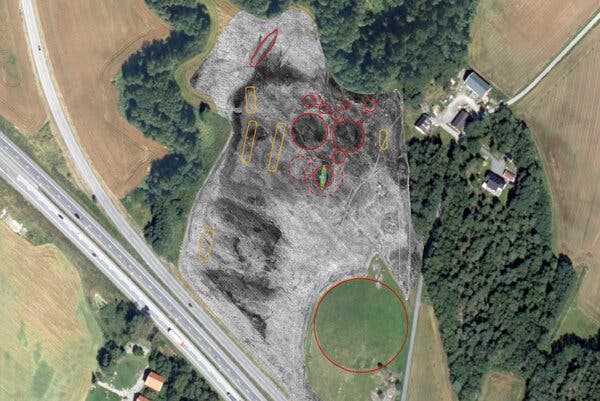 What historians once deemed as a small grave is actually a prestigious Viking death commemoration. Excavators discovered as they plowed through the ship burial area, not with any expectation of making such a grand discovery.
The finding occurred in Norway, in a region encompassing the Gjellestad Viking ship grave. The archaeologists used radar scans to puncture the ground where they saw a vast amount of conventional monument items related to grand feasts and a spiritual network of extraordinary prestige.
The significant discovery has debunked the original belief that the burial area was simple and is instead a representation of the affluent Viking lifestyle in the region.
The Find
A grand dining hall, remnants of three communal village houses, 13 small grave piles, and a shrine were all seen perched in the area around the historic burial ground. Historians only ever discovered one other commemoration of death in Norway before this finding. Scholars believe the current grave dates back to the decline of the Roman Empire in the Western Hemisphere. Scandinavian archaeologists document burial grounds as significant, considering it dates back to BC era dwellers of the peninsula.
A large portion of the findings is currently on display in museums across the country. The treasures on display include weapons and personal items of jewelry, all dug up by scholars and apprentice excavators.
The archaeologists believe that politicians should consider a find of such magnitude in the political arena to establish Norway's power based on its historical connections. They think that's the very reason the Vikings did a ship burial in an area where other burials had taken place, to establish authority. Ship burials were a sign of status in the Viking era, and the battle for power was rife during that time.
Great accomplishment
Norwegians could not have asked for a better find than a burial ship with many artifacts still in good shape. The only three ships excavated in Europe are on show at the Viking Ship Museum in Oslo. Already, the city is making preparations to house the Gjellestad ship, which was buried more than 12 centuries ago. The burial may have occurred about ten years following the Viking era's crash into volatility with the invasion of an English Sanctuary.
The government wants the ship to be unearthed quickly due to its significance and that it is the first Viking ship to be dug up in over a century. Additionally, the ship is rapidly decaying due to fungus developing within the wood framework. The government has given one and a half million dollars to assist with expediting the project.
Smithsonian believes that the fungus issue came about due to farmers building drainage pipes across the shipping area, unaware at the time of the ship's presence in their fields. The lines caused air to seep into the soil, which led to fungus growth. The digging situation was in the mid-1900s, so the boat has been rotting for about a century.
Once the excavation goes as planned, historiography could determine the exact type of ship it is, meaning whether it was used for transportation, to carry out raids, or for trade purposes. The historians already know it is not one of the largest Viking ships, especially since it's smaller than the two famous Viking ships previously found. They are, however, convinced that it is still not in the small category with a measurement of 60 feet in length.
They are making every effort to excavate the ship intact and preserve as much of it as possible. The find will be an enormous deal internationally and could boost Oslo's tourism once it goes on display.