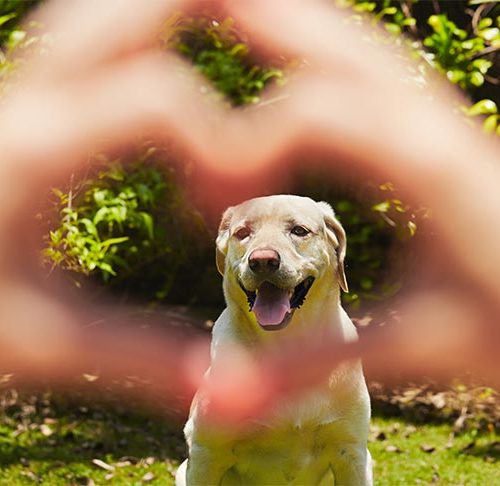 In 2019 Shawn and Rita Fitzgerald settled into the realization that they were never going to be parents. Rita had suffered multiple miscarriages. She found it difficult to spend time with friends who had children. It was painful for her to mingle among neighbors with children.
Their neighbors across the street, Martin and Leslie had a young son, Owen. Rita had heard through the grapevine that Leslie was now expecting another child. Rita was devastated to hear this news, which for most women would bring excitement and job. Shawn was worried about Rita.
On his way home from work one afternoon, Shawn stopped at the local animal shelter and met Mango. She was a sweet, quiet, caramel colored pit bull. Despite the negative stereotype pit bulls are known to have, Shawn filled out the application to adopt Mango. A week later, Shawn was driving home with Mango to surprise Rita. He was sure Rita would absolutely fall in love with her.
He was right. Rita and Mango became inseparable. Rita's melancholy demeanor dissolved slowly, despite having to watch Leslie's belly grow through her pregnancy. By the time Leslie's new baby, Aiden, was born, Rita was happy. Mango was exactly what Rita needed. As it turned out, Mango was exactly what Leslie needed, too.
Leslie was a bit of a neat freak. She liked a clean house. She was a big fan of candles to enhance the fragrance of cleanliness.
One quiet afternoon, after a long walk in the woods, Rita and Mango took a nap on Rita's couch. Rita was startled awake when Mango jumped from his slumber and raced to the front door. Rita followed, looking out. Mango was whining uncontrollably. Rita started to open the door when Mango pushed her aside and raced out and across the street to Leslie's house.
Mango nosed open the screen door of Leslie's house and disappeared inside. Rita wasn't sure what was happening. Then she saw the smoke billowing from the second story of Leslie's house. Leslie's car was in the driveway, so Rita assumed Leslie was home with the kids. She instantly called the fire rescue.
Rita let herself into the smoke-filled house, finding Leslie and the baby asleep on the couch. Owen was nowhere in sight. Rita was shouting waking Leslie. She ushered them outside to find the fire truck approaching. The firefighters disappeared for what seemed an eternity. They brought Owen out of the house, but not Mango.
Her fear about Mango turned into panic. She knew Mango was still in the house. The entire second floor was now entirely engulfed in flames. The firemen eventually retreated, without Mango and they continued working to extinguish the fire.
Hours later Rita sat in shock, knowing her beloved Mango was gone. She sat on her porch staring at the ruins of Leslie's house, too stunned to cry. In too much of a shock to hear Leslie's husband and toddler approach. The three of them sat in silence as Owen climbed into Rita's lap. He rested his head on Rita's chest and after a while he said softly, "Mango is my best friend".
It took Leslie and Martin more than a year to completely restore their home. During that time, Owen came to visit Leslie every day. He insisted on taking walks with Rita, asking questions about Mango. He got Rita to laugh, talking about her caramel colored hero.
On the anniversary of the perilous fire, Leslie and Martin accompanied Owen on his visit to see Rita. They brought a box which held a framed photo of Rita and Mango, Mango's collar that had been found among the ashes, and a check for $25,000 that Leslie and Martin were giving to the animal shelter.
It didn't bring Mango back to Rita, but it did make her happy that Mango saved this sweet boy Owen and that many animals would benefit from Martin and Leslie's gift of charity.

Rehabilitation Facility Ushers in 'Healing Forest', Planted by Indigenous Inmates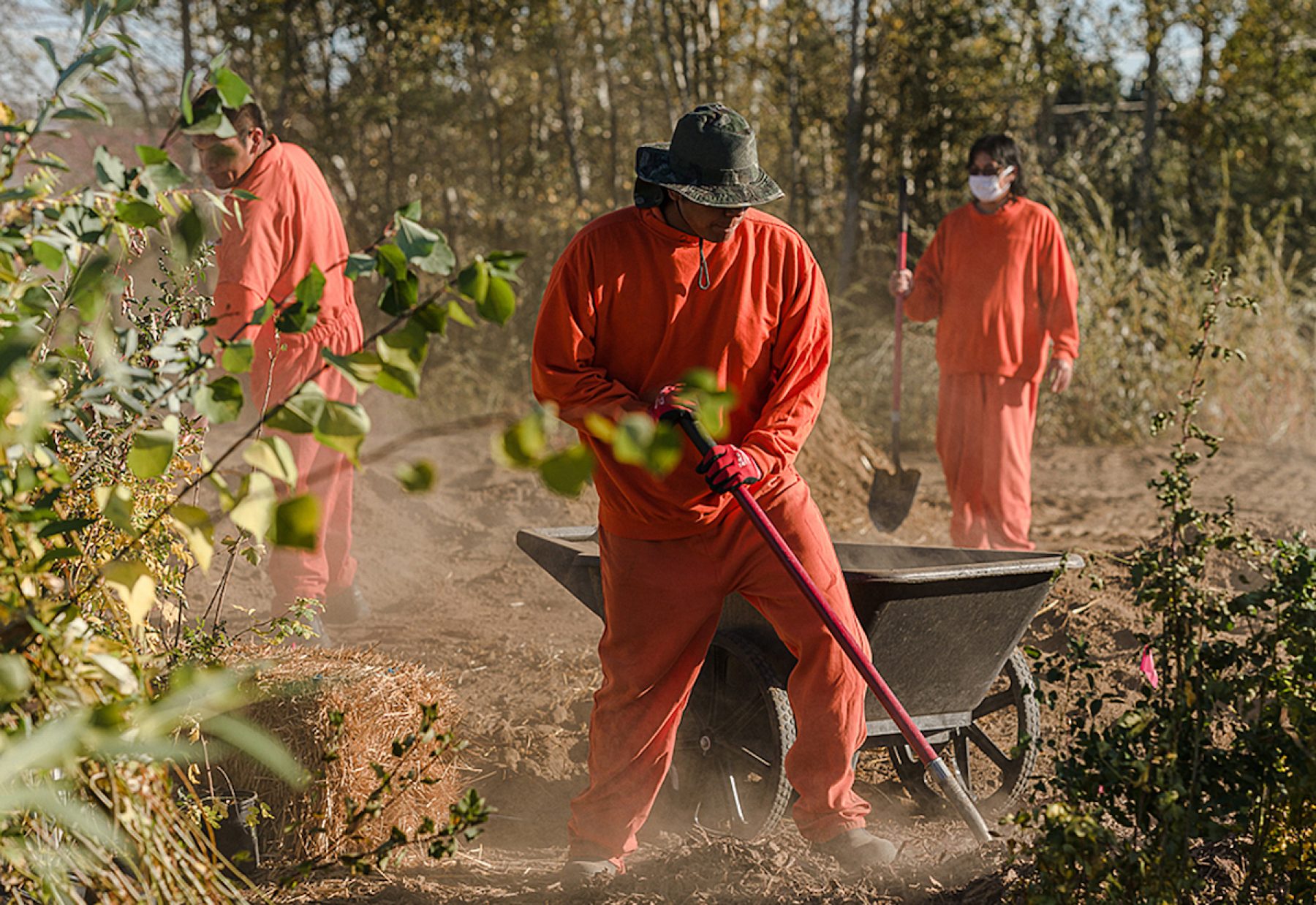 Found in the heart of Washington State is the Yakama Nation Correctional and Rehabilitation Facility, one of the first projects introduced through the DOJ's American Recovery and Reinvestment Act of 2009. This adult and juvenile facility is designed to do more than meet the needs of the region, it also has a unique way of addressing rehabilitation through outdoor projects — including the healing forest.
At the heart of this restorative project are the inmates who identify with and want to embrace their culture and identity. A member of the Yakama Nation, Marylee Smunitee Jones has also been a vocal leader for the healing forest campaign that has been gaining nationwide attention. Jones has worked alongside Ethan Bryson, forest maker and founder of Sugi, to get their ambitious project off of the ground. Jones said that the identity of Yakama Nation lay with the plants, "They show us that it's okay to be unique."
After successfully organizing the healing forest project, Bryson and his team would successfully enter the second phase of the plan. This would lead to more than 5,000 native trees successfully entering the ground, incorporating more than 36 species spanning medicinal and non-medicinal plants alike.
In order to find so much success getting plants in the ground, Sugi has followed the Miyawaki method for planting. This method originally took root in Japan where it focused on the diverse planting of species in a confined space. Elise Van Middelem is the founder of Sugi and also one of the leading voices in the company. Speaking on the Miyawaki method Elise would say that this method was "30 times denser, featured16 times more carbon, and was100 times more biodiverse"
Impact of the Healing Forest
While much of today's discussion has been focused on the sheer volume of plants and the efficacy of the workflow, the effect that the healing forest has had supersedes even these boundaries. An anonymous inmate spoke about the project saying, "It feels great. It makes my heart feel really good." Other inmates discussed how they would be able to show their kids the massive garden in the future when they finish their sentence.
Even though the impact of the healing forest has been immeasurable to the inmates, it also highlighted an important prospect to discuss on a global scale. According to a 2019 report published at Global Forest Watch, more than 12 million hectares of tropical forest were destroyed in that year alone. Developments surrounding green projects like the healing forest are going to become increasingly welcomed as environmentalism takes center stage on a global scale.
Another initiative operating out of 1t.org would get unveiled during the 2020 World Economic Forum in Davos. The goal of the platform is to help the world plant an additional 1 trillion trees by the end of 2030.
Marylee Smunitee Jones says of the Healing Forest and its importance, "We all have our own medicines and that the healing forest is needed… it is needed very much."