My Dog Loves Taking These Vitamins Every Day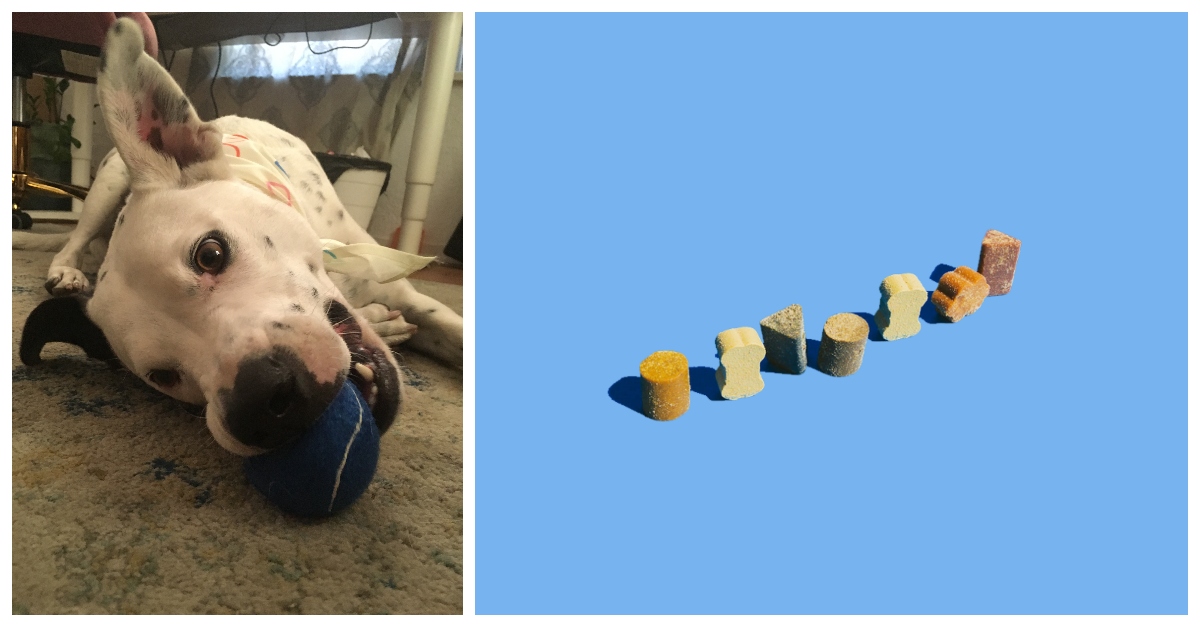 I feed my canine dog food that contains healthy ingredients like lamb and garbanzo beans. I give him lots of people food on the sly, too. Since I never thought vitamins made for dogs were something my pet needed because his diet has always been nutritious, I never considered giving my dog a vitamin supplement.
Things changed when I became aware of Dandy. This is a company that does what it takes to tailor their vitamins to your dog's needs and your concerns about your pet's health. Using their expert knowledge and the information you give them about your dog, this company is able to create great tasting vitamins that are designed to enhance your dog's health in a customized manner.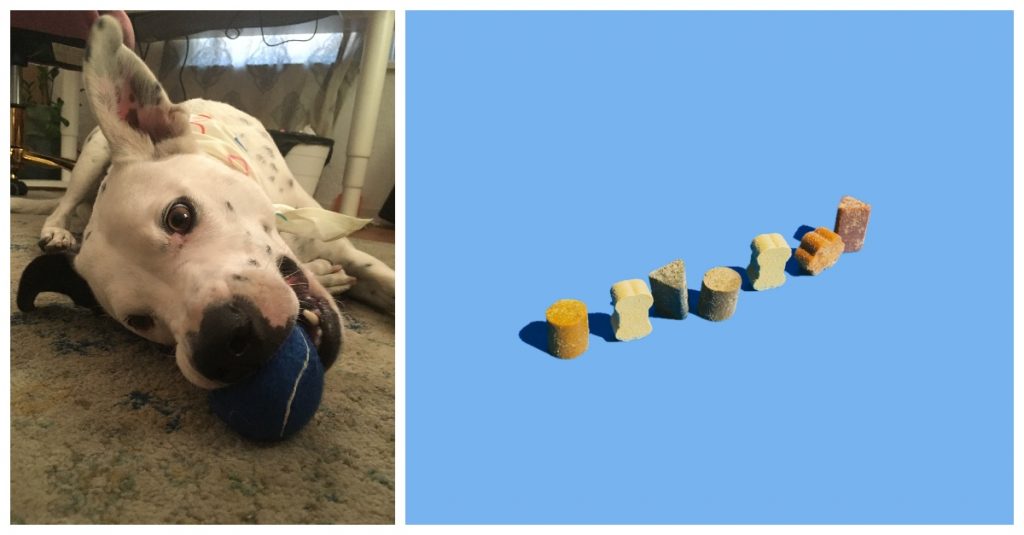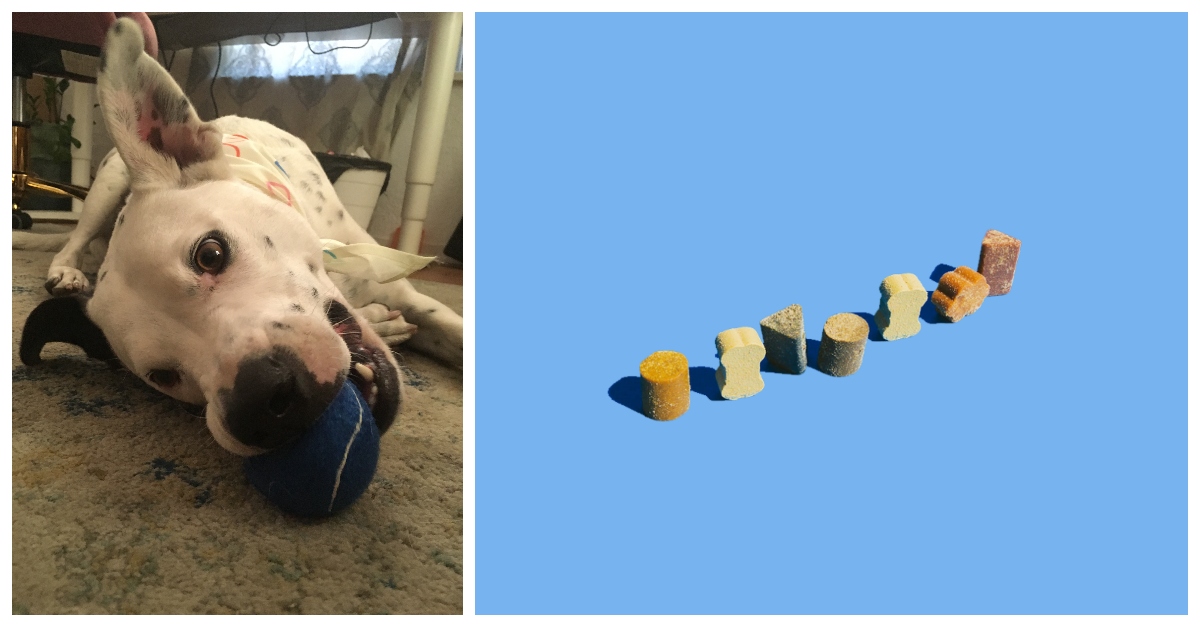 Since I began giving my dog, Zephyr, these vitamins on a daily basis, he walks up to the pantry I keep them in and cries out to me because he wants them.
If you would like to order dog vitamins from Dandy, know that you will be required to answer some questions. The information you submit will help the experts at the company create the best vitamin supplement for your canine. You'll be asked for your dog's age, and you will have to give Dandy your dog's weight. Your dog's level of activity may be needed, too.
It took me approximately five minutes to answer all the questions. In a couple of days, Zephyr was able to start taking the vitamins I had received in the mail. A ball and two other delightful goodies were included in the package that arrived. One of these other goodies was a cool bandana.
The vitamins that were delivered to me were separately packaged. This has made administering the supplements to my pet every day very convenient. I can honestly say your dog will go crazy over the yummy flavors these treats come in. When I throw these vitamin supplements into Zephyr's mouth, he really enjoys gobbling them up.
My dog is used to taking his vitamins every day now. He'll actually give me a sign to let me know it's time for his supplements. This typically happens when we return from our daily stroll. It's a time when he'll walk up to the cupboard I keep his vitamins in and wait for me to give him his treats.
I've noticed an improvement in the amount of energy Zephyr has now that I give him Dandy vitamins. I've also noticed that he doesn't scratch anymore because his skin is no longer itchy. The scratching stopped once I began giving him the Dandy supplements. My dog's health is good now, and he's full of life thanks to this amazing product.
You might as well give your dog a treat that has health benefits if your pet enjoys eating dog treats. You might as well give your pet Dandy vitamins.

Beautiful Story Goes Viral as Educator Meets Two Wonderful Children at a New Orleans Saints Game.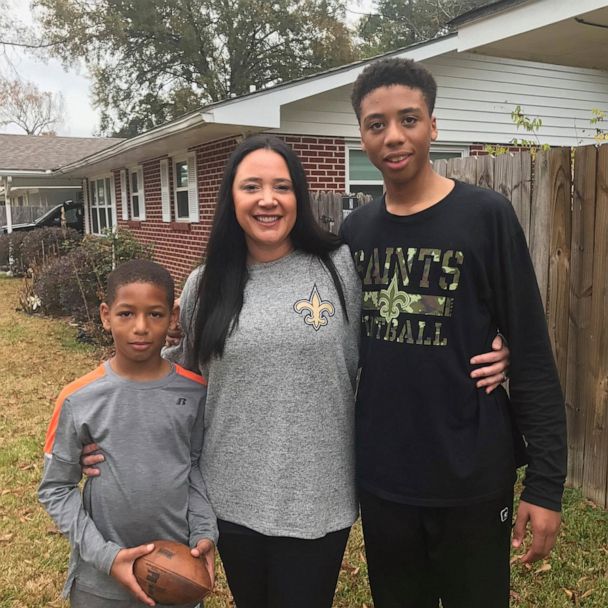 When Danielle and Dustin Trahan bought tickets for the Saints/Panthers game this season, they had no idea what they were getting into. In a world where we hear so much about how poorly people have behaved, it can be nice to have a little bit of a silver lining to admire. Danielle Trahan attended the New Orleans Saints versus the Carolina Panthers which was played in New Orleans. When she sat down at her seat beside her husband, she soon realized that she was seated next to a pair of young children. Quickly realizing that the two boys were without their parents, the Trahan's began to look out for the kids. What happened next was as delightful as it was inspiring!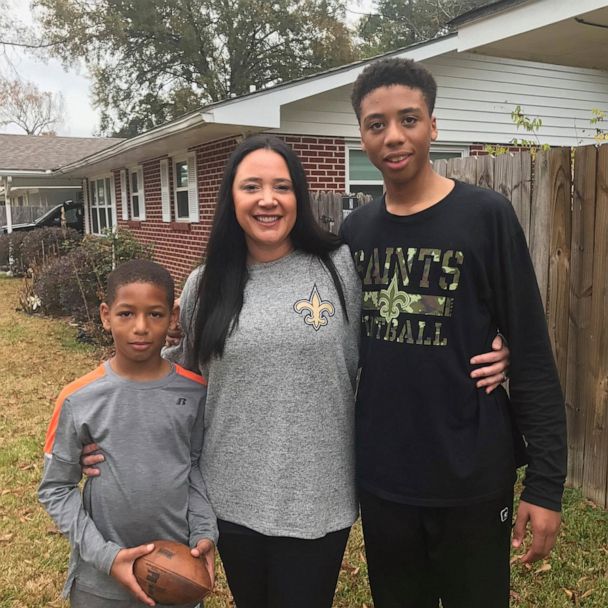 First and foremost, let's introduce you to Jairen Fisher and Terrion Shaffer, two brothers aged 8 and 14. Jairen and Terrion had been gifted a pair of tickets to the game by their father, Jonathan Shaffer. Unfortunately, the family could not afford to purchase enough tickets for everyone to attend. Knowing how much the game meant to Jairen and Terrion, their father decided to drop them off at the secured entry so that they could be escorted to their seats by the arena guards. Jonathan would wait at the gate after the game for his kids to be escorted back. Jonathan said, "When I sent them in and decided to send them by themselves, I was worried a little bit." Shaffer went on to expound, "But I wasn't worried a lot, because I know my kids. They can handle themselves, and I know they're respectable." As it turns out, Jonathan was more right than even he could have guessed!
During the game, Danielle and Dustin quickly struck up a friendship with the boys. Danielle noticed that Terrion would lift his brother onto his shoulders whenever the boy wanted a better view. The two kids would high five when the Saints made big plays, and they would groan in concert when something bad happened on the field. Through it all, both kids were respectful, polite, and utterly beaming with joy at the sight of the game going on below them. Trahan struck up a conversation with the kids and soon came to learn that they were from Baton Rouge and that young Jairen was only in 3rd grade and that this was the first football game that either boy had ever seen in person.
After the game ended with a Saints victory, the Trahan's made sure that the children made it back to their father who was waiting at the gate. Without thinking too much about it, Trahan would go home and share her story online. Danielle is a special ed paraeducator as well as a mother of four, and she was just blown away by how well-behaved and kind the children were. Danielle decided to share the photo they had taken with the boys just to share their stories. In the blink of an eye, Danielle's story was going viral. Thankfully this already sweet story has an even sweeter ending. After the story went viral, Jonathan and his sons were gifted tickets to a Monday Night Football game featuring the Saints and Colts. Guess what else? The boys wanted to see the game with Danielle! The two families managed to reconnect via the internet and have since become close friends.
In a world of anger and cynicism, isn't it nice to hear about two lovely families coming together to do something nice?