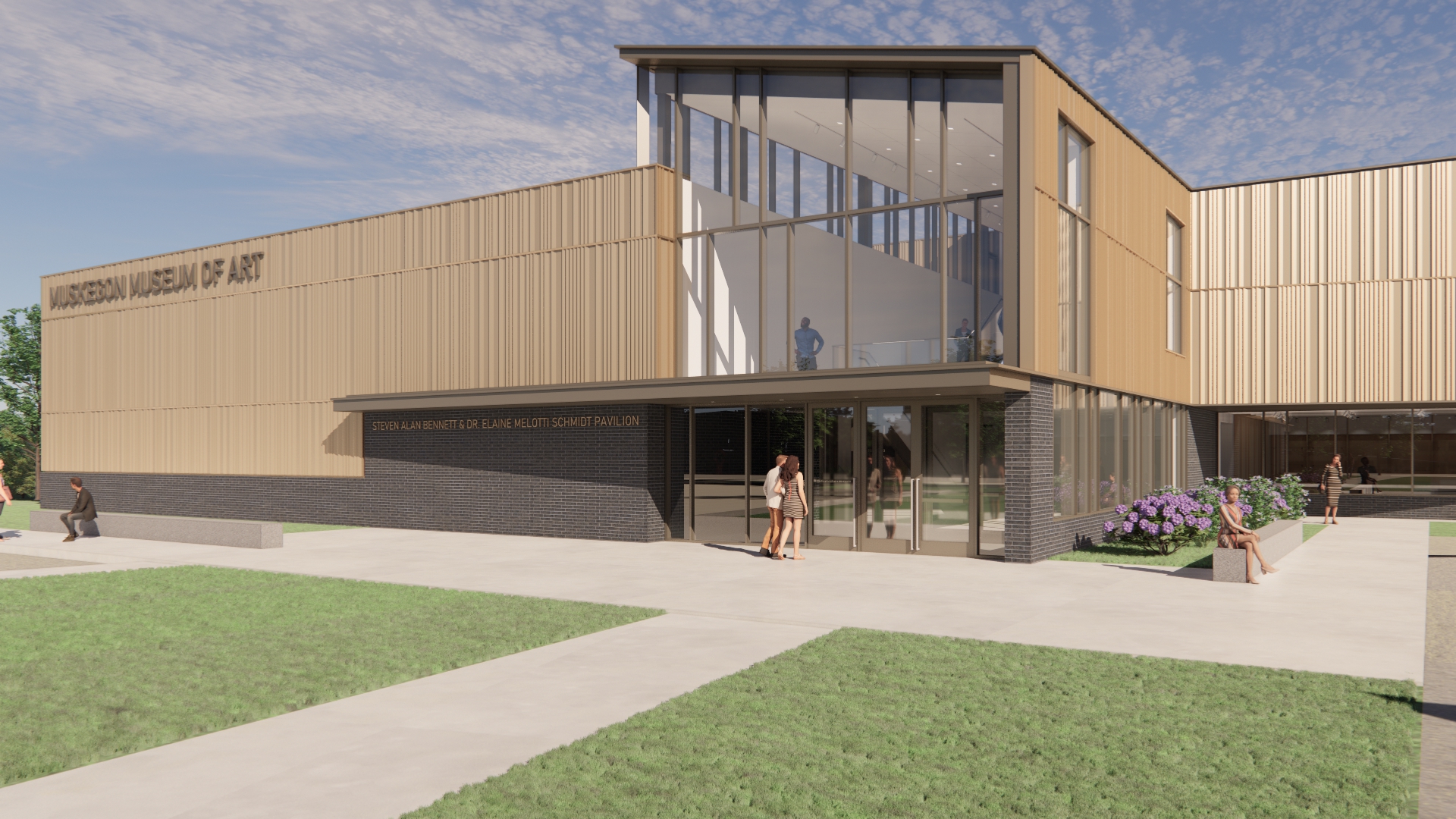 Muskegon Museum Gets $12M donation for Creation of Female Artist Wing
Muskegon, Michigan, appears to be a little island in a sea of blue. There is also the Muskegon Museum of Art, which sits on the riverside. It's a medium-sized organization that was established in 1912 and has a collection of about 5,000 works of art.
Kirk Hallman, the museum's director, avoids using grandiose language when discussing the museum's goals. MMA, on the other hand, is in the midst of some major changes. A large contribution from Elaine Melotti Schmidt and Steven Alan Bennett, collectors located in San Antonio, will make it one of the country's few permanent museum display spaces exclusively for female-identifying artists.
Gifts totaling $12 million comprise 150 artworks from 115 artists plus a cash portion of $1.5 million for the construction of an entirely new museum wing dedicated to the work of female artists.
Elaine de Kooning paintings, as well as Artemisia Gentileschi and Mary Cassett, are included in the collection of works that have been given to the museum. The Gentileschi, for example, will be on display year-round, as will other works from the collection, according to Hallman. Additionally, the gallery will hold unique exhibitions by female artists of all disciplines.
The gift comes at a time when the museum is undergoing a 26,000-square-foot expansion project, more than doubling its current size. In early 2024, the project is projected to be completed.
It appears that the awareness of females in the realm of art is increasing. This year's Venice Biennale has made the initial feature of the majority of female artists, and there has been a wave of corrective retrospectives for both current and deceased women artists. In some cases, these are encouraging new research, identifying institutional knowledge gaps, and in others, boosting confidence in the commercial market possibilities.
Despite this, the art industry as a whole and museums in particular have a long way to go in achieving gender parity and equality. Since Linda Nochlin's groundbreaking piece "Why Have There Been No Great Women Artists?" was published in ARTnews in 1971, art historian Maura Reilley has documented how little progress has been made in the museum representation of female artists over the decades.
Studies conducted in the last few years have yielded relatively modest results. In the archives of 18 major American museums, 87% of the artists were men.
Bennett and Schmidt claimed that this was the motivation behind their collection. Their collection of "figurative realism" artworks began in 2009. The masterpieces in their collection show that the couple's concept of the genre is flexible, as some fragments, such as the de Kooning, simply suggest the female form.
Bennett Prize, an open-call, jury-judged competition for female painters of any age or skill level who are working in relative obscurity and whose artwork has auctioned for $25,000 or more but are not qualified, was launched by the Bennett Prize collectors in 2018. The victor gets $50,000 to put on a solo show, making it the greatest sum of money given to female artists in the history of the competition.
To begin, the winning show is presented at the MMA before being toured across the country. However, the museum is left to rely only on the integrity of its archive after each special display concludes and the people disperse.
It wasn't until the initial covid-19 spike in 2020 that Bennett and Schmidt began to seriously consider giving any of their collection.
'Morality was on my mind,'" Schmidt recalled afterwards. It became clear to us that the works needed a permanent home as we got older."
Collectors are concerned about securing the collection they've worked so hard to build, according to Bennett." Museums don't aim to collect the idea of a single collector; they want to gather specific works. A lot of the modern works we had acquired addressed the gaps in Muskegon's female artists when we began chatting with the city.
There were no "fussy" directors at the MMA and the Bennett Prize had been well-cared-for by the organization, according to Schmidt's description of the MMA's board of trustees.
New Zealand Embraces Wildlife Revival Amidst Conservation Craze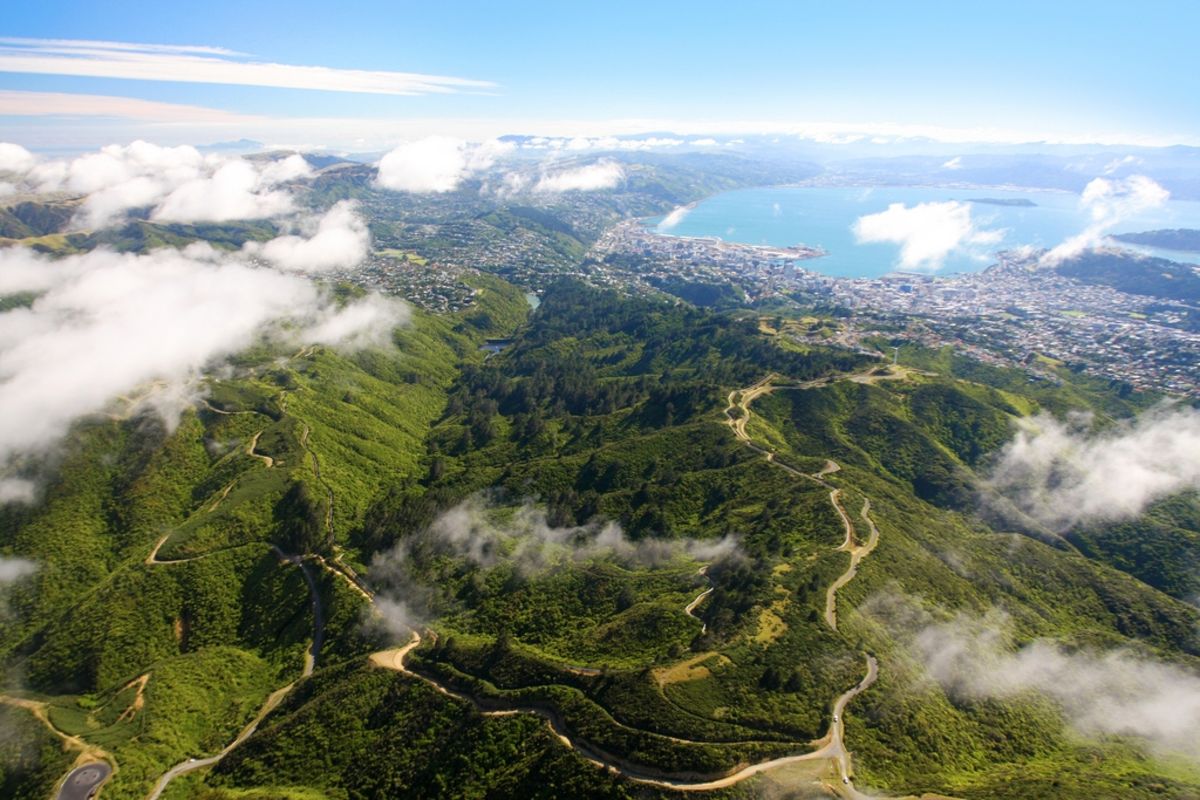 We are increasingly living in environmentally aware times. As more and more consumers turn to companies that embrace environmentalism, it is becoming increasingly clear that the world is in the middle of its conservationist craze. Nowhere has this been better embodied than in the capital of New Zealand, Wellington. Since the inception of Zelandia, a fully-fenced urban eco-sanctuary, Wellington has been embracing an explosion of wildlife and a passion for animals that has seemingly changed the entire city.
Let's take a closer look at Zealandia as we seek to better understand the conservation craze taking over Wellington.
Welcome to Zealandia
The implementation of Zealandia has helped Wellington experience an explosion in the wildlife that harkens back to its state of yesteryear, long before the arrival of humans and pests such as rats and birds that came along with them. Zealandia is the world's first fully-fenced urban eco-sanctuary and it is just a ten-minute drive from downtown Wellington. Zealandia seeks to emulate a part of Wellington's past, bringing a slice of nature back to life reminiscent of the area some 700 years ago.
James Willcocks is the Project Director for Predator Free Wellington, a group that focuses on a community-wide effort to eradicate pests in the area. Willcocks spoke in an interview regarding Zealandia and its impact on the surrounding area. Willcocks said, "In this era where there are so many negative signals from the world – global species decline, COVID, climate change – there's something people can do in their backyards."
Willcocks and the team at Predator Free Wellington are focused on making the nation free from predators such as stoats, weasels, and rats – as well as other problematic predators in the area. In getting rid of these pests, Willcocks has been instrumental in helping to rejuvenate Zealandia.
Danielle Shanahan is the Chief Executive at Zealandia and they were quick to emphasize the work being done on a local level. Shanahan said, "I don't think anyone could have predicted this level of success in terms of the bird community."
Thanks to the efforts of Zealandia and Predator Free Wellington, Shanahan says, "Species that have been gone from this region for over 100 years (have returned)."
New Zealand has experienced many conservation success stories in recent years, with the most notable among them being that of the endangered kaka. The endangered Kaka is a large green parrot that faced extinction due to habitat loss and predation. Another similar success story in the rehabilitation field is that of the Tui, and the kereru pigeon.
Local sightseers are reveling in the ecosystem revitalization that Zealandia has been working on. Not only have bird encounters increased in the region, but marine animals have even returned to the water of the nearby harbor. Fur seals and dolphins are exceedingly common, while orca will arrive several times throughout the year to feed on stingrays.
Dianella Biaggo of the Wellington City Council said, "It's pretty extraordinary when we have orca visible from our downtown buildings."