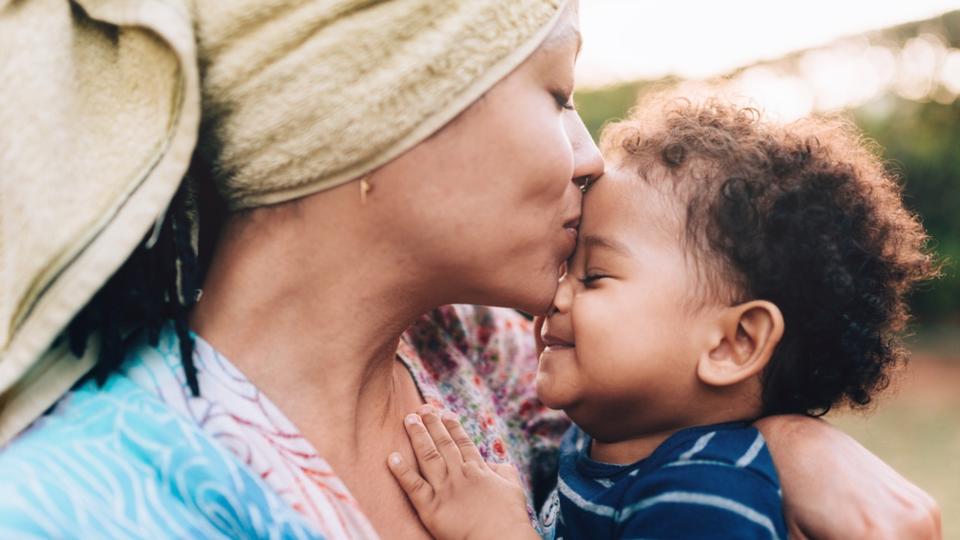 Motherhood at Every Age and Life Stage
Some individuals become mothers early in life. Others have their first children when they're a bit older. There are many factors involved either way. Both of these situations have their own unique challenges and advantages. Parenthood in general is not easy, and people shouldn't make any assumptions about mothers of any age. It's clear that parents of all ages can be successful parents, and that's certainly the case with older mothers.
For one thing, there is evidence to suggest that the kids of older mothers are academically successful. They have educated parents, and they'll tend to become educated themselves. These children have excellent verbal abilities. They benefit from the fact that their parents have more life experience.
Children can benefit from having knowledgeable and experienced parents in other ways. Kids who have older parents also sometimes have healthier lifestyles than other kids. Their parents are more likely to be both financially and emotionally stable. As such, it's easier for older parents to make sure that their kids get medical care if necessary. They'll be more likely to have health insurance.
Of course, the fact that older parents tend to be very responsible helps. These individuals can often afford to send their kids to the hospital if necessary. However, they're also less likely to need to go to the hospital in the first place. Kids in these sorts of families tend to get injured less often. Older parents often take comparatively few risks, and they look after their kids carefully.
People can become parents in late adulthood or close to late adulthood for many reasons. Some people specifically want to be older parents and raise children at that point during their lives. Other people care for their grandchildren, nieces, or nephews after a horrible accident happens. People who get married for a second time might change their minds about having kids.
Older parents will sometimes have to cope with health problems. Raising children can be challenging physically. Even many young adult parents are exhausted at the end of the day, so older parents may struggle even more. However, it's still possible for people of any age to make the adjustment.
People are often motivated to care for themselves more carefully when they have kids. The older individuals who have kids might ultimately become healthier or stay healthier than their peers, demonstrating that late parenthood can be positive on many different levels.
Some people also age more quickly than others. There are plenty of grandparents who are still very energetic and healthy. Some younger parents are tired constantly, and they have a difficult time keeping up with their kids and the associated responsibilities. It really all does depend on the person, which should be something that all people should remember when this subject is addressed.
Even young people sometimes have a hard time keeping up with technological changes now, because the world moves so quickly. For older parents, learning a lot of new technology can be emotionally difficult. However, while people can sometimes avoid new technological trends as adults, this is just not the case with most parents. Active parents are expected to be familiar with modern technology, and even many of today's grandparents are careful to keep track of developments in information technology and social media. Parents of all ages have to do the same thing.
However, as long as parents still experienced with modern technology, they'll avoid a number of different potential issues. If they stay healthy, people may not even notice that they're older parents at all. No one needs to live their lives according to a strict schedule.
Tony the Plant Man Grows Very Expensive Plants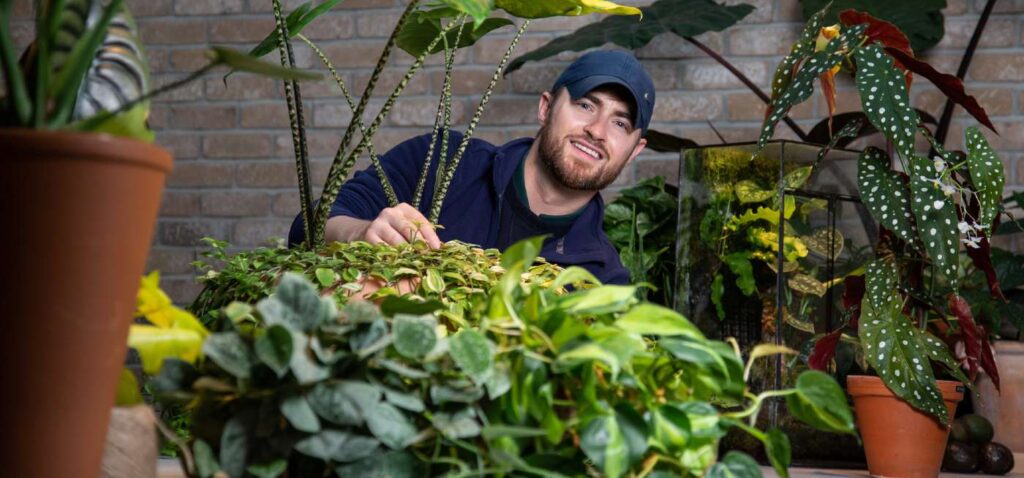 A Briton has quietly created his own Garden of Eden in his home, including one plant that is so rare, it could easily command almost $16,000 for one leaf. The botanist extraordinaire is a fellow named Tony Le-Britton.
Tony is, like many geniuses, a bit odd and extremely dedicated to his work. He's so committed to plants and growing them, an entire room of his home is an indoor jungle, complete with a personal greenhouse and environment control to help support the kind of plants he is able to bring to full fruition. Tony's collection, however, isn't the typical plant collection one gets from seeds at the local hardware store or plant farm. His focus is on growing some of the world's most uncommon and rare plants altogether. In fact, some of his flora are so rare, plant scientists and researchers around the world would love to spend a day with Tony simply examining his plants. He even has some plants that the scientific folks thought was completely gone and no longer alive, i.e. extinct.
Plant-growing, however, was not Tony's only career. As it turns out, he's quite adept as a photographer as well, having enjoyed a professional career producing images of hair and beauty. However, given how much his plants are in demand now, it's pretty clear his plants will also take care of him too financially. Just the leaves alone versus the entire plant has the financial capacity to provide him a living income.
The most valuable plant that Tony has in his greenhouse is known as a Rhaphidophora Tetrasperma Variegata. This particular plant is different version from a far more common plant that could be bought anywhere. Because it is a genetic mutation, an anomaly that has occurred due to a genetic change that occurred at the DNA level, it is extremely rare and practically impossible to find elsewhere. As a result, even samples of the plant are in high demand for collection or study or both. At the time of the interview, Tony had three orders on standby for just a leaf with a hefty price tag of $12,000 British Pounds. Of course, just taking leaves off the plant willy-nilly could kill it. So he has a waiting list, and the plant is literally growing money for him.
The above said, Tony has other plants in his stable as well. He is also a cultivator of an extremely rare Monastera sp Bolivia, a plant that has no complete documentation from a research or botany perspective. Tony was lucky enough to score a small stem, and he's since been able to grow the plant to a tremendous size. The size and robust nature of the plant is so unique, Tony's is constantly getting request for photographs of the plant for reference.
Another flora sample that was generally thought to be extinct in the wild is the Begonia Chloristica. Again, finding one with a collector in Europe, Tony was able to get another sample and grow is own version in his personal greenhouse in England.
The plant-growing interest, zeal, skill and hobby came from his grandparents, according to Tony. As a boy, they would spend a lot of time in the grandparents' garden. When they didn't have their hands in the soil, the boy and his grandmother would watch "Gardener's World" on the TV.
In short, Tony is a working plant genius. He's learned his skill and expertise in practice, trial and error, and 25 years of hands-on work. And, one notable trick is that he doesn't over-care his plants. In fact, many times, he lets the plants take care of themselves, which in fact allows them to grow stronger and self-sufficient to an extent. After all, Tony still controls and maintains the greenhouse with temperature, humidity and the light levels.
Most importantly, however, Tony enjoys what he does, which also makes a huge difference in his success. He has created an amazing collection of flora that nobody else would otherwise know exists, and it's his achievement.