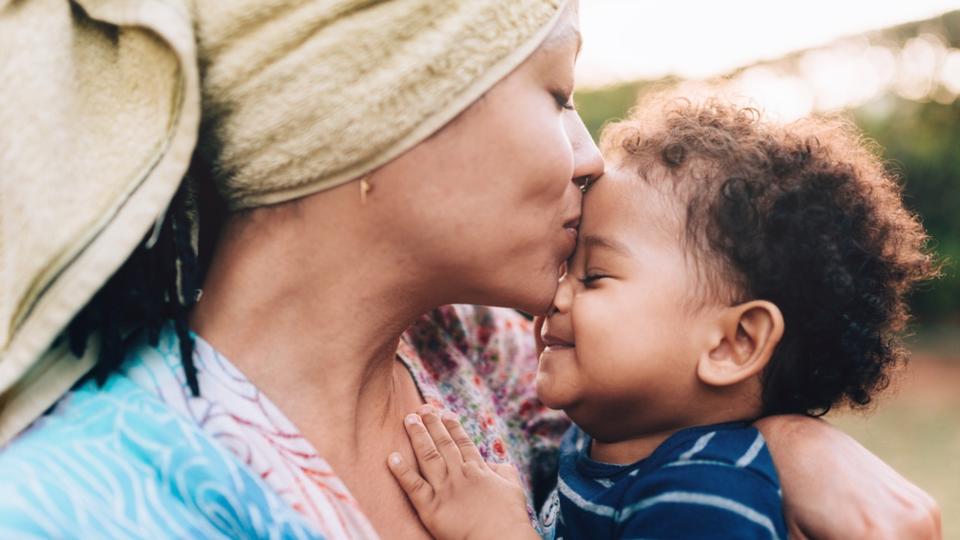 Motherhood at Every Age and Life Stage
Some individuals become mothers early in life. Others have their first children when they're a bit older. There are many factors involved either way. Both of these situations have their own unique challenges and advantages. Parenthood in general is not easy, and people shouldn't make any assumptions about mothers of any age. It's clear that parents of all ages can be successful parents, and that's certainly the case with older mothers.
For one thing, there is evidence to suggest that the kids of older mothers are academically successful. They have educated parents, and they'll tend to become educated themselves. These children have excellent verbal abilities. They benefit from the fact that their parents have more life experience.
Children can benefit from having knowledgeable and experienced parents in other ways. Kids who have older parents also sometimes have healthier lifestyles than other kids. Their parents are more likely to be both financially and emotionally stable. As such, it's easier for older parents to make sure that their kids get medical care if necessary. They'll be more likely to have health insurance.
Of course, the fact that older parents tend to be very responsible helps. These individuals can often afford to send their kids to the hospital if necessary. However, they're also less likely to need to go to the hospital in the first place. Kids in these sorts of families tend to get injured less often. Older parents often take comparatively few risks, and they look after their kids carefully.
People can become parents in late adulthood or close to late adulthood for many reasons. Some people specifically want to be older parents and raise children at that point during their lives. Other people care for their grandchildren, nieces, or nephews after a horrible accident happens. People who get married for a second time might change their minds about having kids.
Older parents will sometimes have to cope with health problems. Raising children can be challenging physically. Even many young adult parents are exhausted at the end of the day, so older parents may struggle even more. However, it's still possible for people of any age to make the adjustment.
People are often motivated to care for themselves more carefully when they have kids. The older individuals who have kids might ultimately become healthier or stay healthier than their peers, demonstrating that late parenthood can be positive on many different levels.
Some people also age more quickly than others. There are plenty of grandparents who are still very energetic and healthy. Some younger parents are tired constantly, and they have a difficult time keeping up with their kids and the associated responsibilities. It really all does depend on the person, which should be something that all people should remember when this subject is addressed.
Even young people sometimes have a hard time keeping up with technological changes now, because the world moves so quickly. For older parents, learning a lot of new technology can be emotionally difficult. However, while people can sometimes avoid new technological trends as adults, this is just not the case with most parents. Active parents are expected to be familiar with modern technology, and even many of today's grandparents are careful to keep track of developments in information technology and social media. Parents of all ages have to do the same thing.
However, as long as parents still experienced with modern technology, they'll avoid a number of different potential issues. If they stay healthy, people may not even notice that they're older parents at all. No one needs to live their lives according to a strict schedule.
Roaming Buffalo and the Proposed Bison Bridge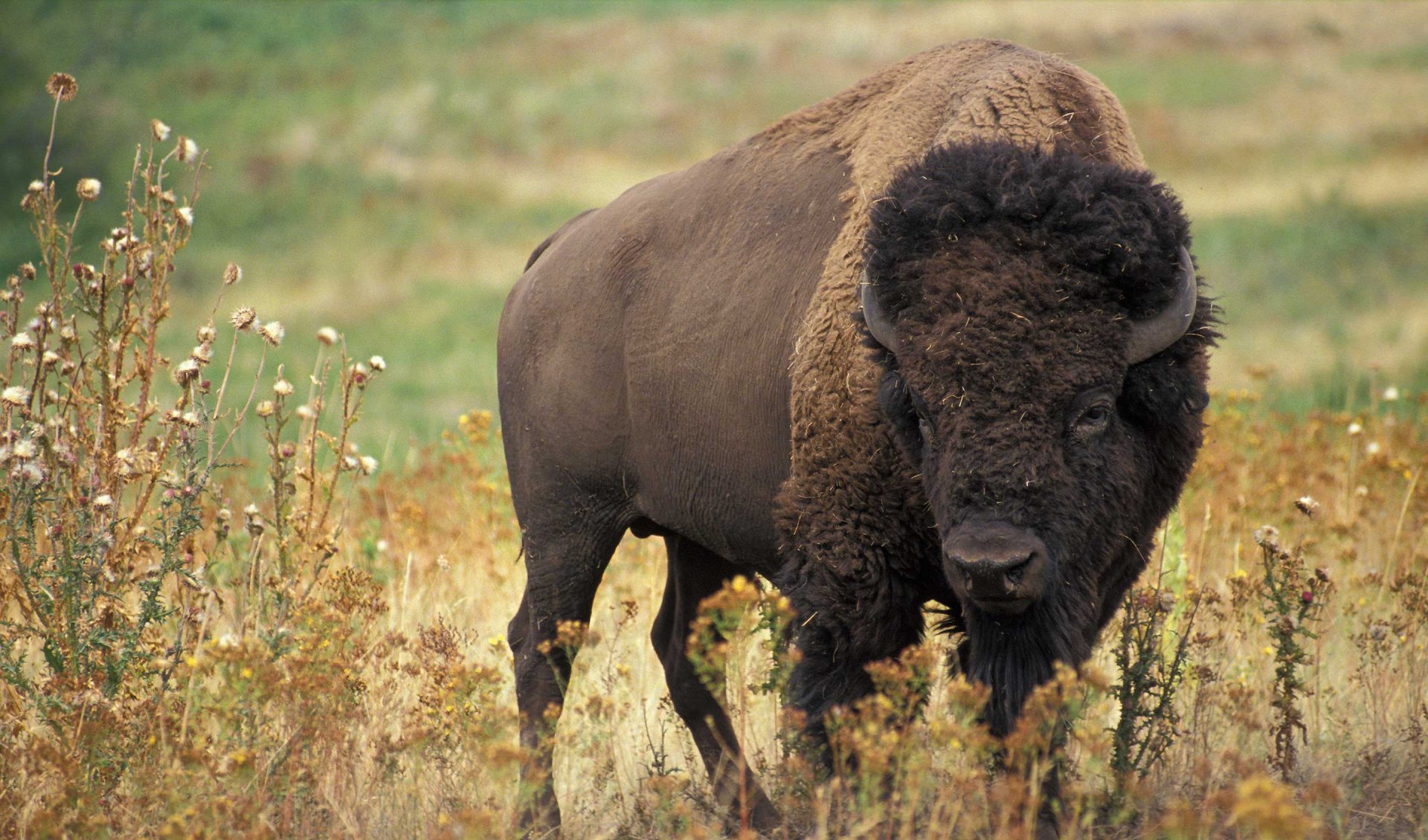 Chad Pregracke is what you would describe as both a conservationist and a pseudo-folk hero. A local to the Quad Cities nestled between Illinois and Iowa, Pregracke has dedicated the better part of his life to working with the river, aiding wildlife, and supporting his community. Recently, Pregracke has centered his focus on a 55-year-old concrete bridge spanning the Mississippi River, a bridge that sees more than 42,000 cars traverse its expanse every single day. Slated to be replaced with a newer bridge, the local conservationist decided that now was the right time to make a wildlife crossing.
Bison and the Mississippi River
Upon hearing that the old bridge was set to be torn down, Pregracke knew that he had to act quickly. Once considered a long-shot concept, his idea of turning the bridge into a valid wildlife crossing has started to acquire real momentum. According to the Illinois and Iowa Departments of Transportation, the concept suggested by Pregracke could end up going live within five years!
The goal of the bridge will be to provide the longest ever human-made wildlife crossing on the planet. The bridge would be converted for use by both American bison and humans alike. One side of the bridge would feature both a bike path and a pedestrian path while the other side would feature a secured and enclosed bison paddock where visitors can get safely get close to the animals. The herds wouldn't be consigned to the bridge either, they'd have free roam between Illinois and Iowa throughout the grassy feature. The proposed bison bridge crossing the Mississippi River would become the first national park or either state.
Even though this proposal seems out of the norm, it comes at a time when conservationists are working with urban designers to combine their renewal projects. We can look at the High Line of New York City as well as the raised railroad that was turned into a bike trial in Chicago. Los Angeles has already seen several proposals to turn the 101 freeway into a natural park setting.
Advocates continue to rally behind Pregracke and his Bison Bridge. The efforts to repurpose the bridge will go a long way toward saving costs, reducing waste, and even protecting the environment. Along the way, Pregracke believes that the bridge will help to elevate the Quad Cities into a truly world-class destination with the Mississippi River acting as a calling card. Pregracke said, "How could you not stop for bison?"
Bison and Native American History
The American Bison is also commonly referred to as a buffalo. This species of bison was once known to traverse across North America in truly gigantic herds. Stretching from Alaska to the Gulf of Mexico, bison would slowly be eradicated due to over-hunting during the 19th century. At the time of this writing, thanks to conservation efforts, the American Bison is hanging on with a Near Threatened status.
More than just an important feature in North American history, bison have been historically important to Native American groups throughout the country — including the Quad Cities. Native American Groups have said that restoring the bison population is a necessary first step toward reconnecting with local land and history while recognizing the various atrocities that have been committed against bison and indigenous people.
In 1800, there were an estimated 60 million bison roaming the Great Plains of North America. By the time the 19th Century came to an end, only 300 would remain.