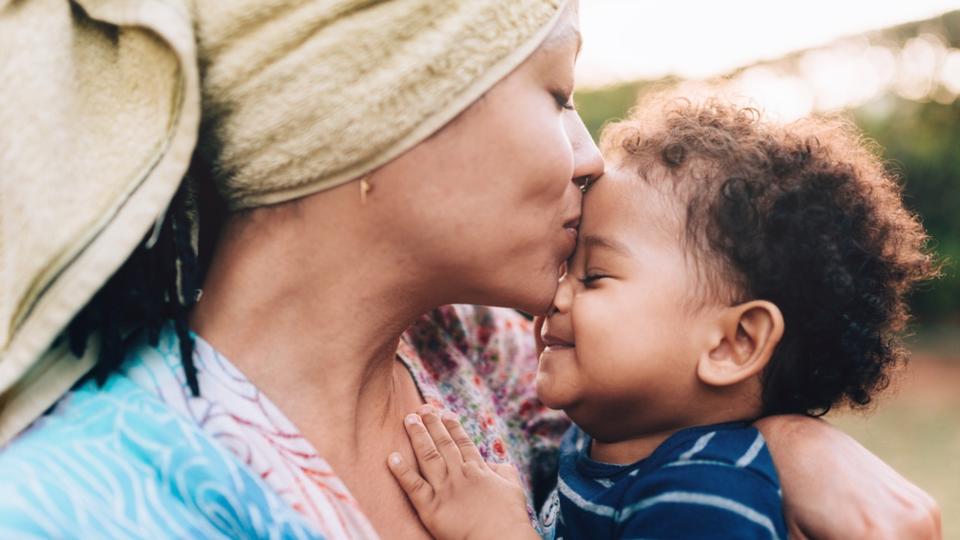 Motherhood at Every Age and Life Stage
Some individuals become mothers early in life. Others have their first children when they're a bit older. There are many factors involved either way. Both of these situations have their own unique challenges and advantages. Parenthood in general is not easy, and people shouldn't make any assumptions about mothers of any age. It's clear that parents of all ages can be successful parents, and that's certainly the case with older mothers.
For one thing, there is evidence to suggest that the kids of older mothers are academically successful. They have educated parents, and they'll tend to become educated themselves. These children have excellent verbal abilities. They benefit from the fact that their parents have more life experience.
Children can benefit from having knowledgeable and experienced parents in other ways. Kids who have older parents also sometimes have healthier lifestyles than other kids. Their parents are more likely to be both financially and emotionally stable. As such, it's easier for older parents to make sure that their kids get medical care if necessary. They'll be more likely to have health insurance.
Of course, the fact that older parents tend to be very responsible helps. These individuals can often afford to send their kids to the hospital if necessary. However, they're also less likely to need to go to the hospital in the first place. Kids in these sorts of families tend to get injured less often. Older parents often take comparatively few risks, and they look after their kids carefully.
People can become parents in late adulthood or close to late adulthood for many reasons. Some people specifically want to be older parents and raise children at that point during their lives. Other people care for their grandchildren, nieces, or nephews after a horrible accident happens. People who get married for a second time might change their minds about having kids.
Older parents will sometimes have to cope with health problems. Raising children can be challenging physically. Even many young adult parents are exhausted at the end of the day, so older parents may struggle even more. However, it's still possible for people of any age to make the adjustment.
People are often motivated to care for themselves more carefully when they have kids. The older individuals who have kids might ultimately become healthier or stay healthier than their peers, demonstrating that late parenthood can be positive on many different levels.
Some people also age more quickly than others. There are plenty of grandparents who are still very energetic and healthy. Some younger parents are tired constantly, and they have a difficult time keeping up with their kids and the associated responsibilities. It really all does depend on the person, which should be something that all people should remember when this subject is addressed.
Even young people sometimes have a hard time keeping up with technological changes now, because the world moves so quickly. For older parents, learning a lot of new technology can be emotionally difficult. However, while people can sometimes avoid new technological trends as adults, this is just not the case with most parents. Active parents are expected to be familiar with modern technology, and even many of today's grandparents are careful to keep track of developments in information technology and social media. Parents of all ages have to do the same thing.
However, as long as parents still experienced with modern technology, they'll avoid a number of different potential issues. If they stay healthy, people may not even notice that they're older parents at all. No one needs to live their lives according to a strict schedule.
Lowest 48 States See Proliferation in Bald Eagle Population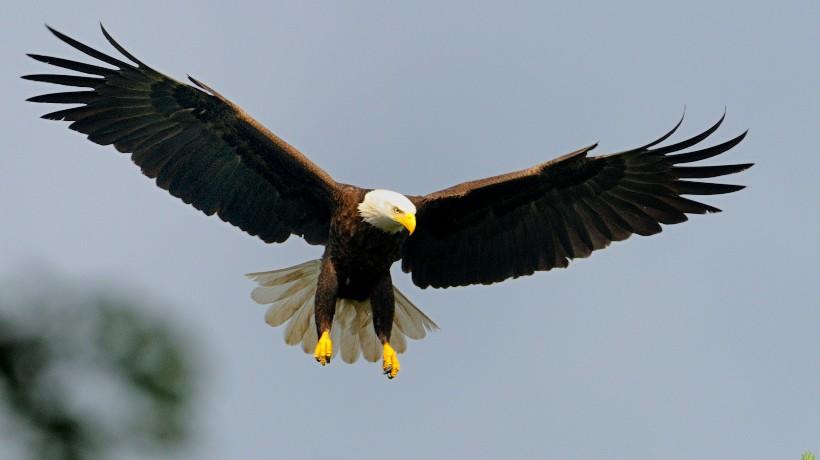 The bald eagle is a symbol of independence, courage, and strength in the United States. Who'd have guessed that a bird of such importance was on the brink of extinction just a few years ago?
Bald eagles have three or four times the vision of humans. They can fly up to 35 miles per hour and dive for prey at even higher speeds.
The bald eagle's name comes from the Old English word balde, that demonstrates white; the eagle's white head contrasts with its dark body, giving it the appearance of being bald. In the wild, the bald eagle survives for 20 to 30 years.
According to government scientists, the volume of American bald eagles has grown exponentially by about four times the 2009 number, now at a high of over 300,000 birds currently flying over forty-eight states.
The United States Fish and Wildlife Service announced that bald eagles, a national icon that was once on the verge of extinction, have soared in recent years, with over 71,400 breeding pairs and an estimated 316,700 individual birds.
Interior Secretary Deb Haaland praised the eagle's comeback in her first public appearance since taking office recently, noting that the magnificent bird with its white head has been deemed as sacred to Native American tribes and the country as a whole for eons.
The strong recovery of this beloved bird allows everyone to recollect the country's collective resilience, in addition to the value of being responsible guardians of the lands and waters that unite us, said Haaland, the first Native American Cabinet secretary.
In 1963, the number of documented breeding pairs of bald eagles in the lower 48 states reached a record low of over four hundred.
The bald eagle population has continued to expand through decades of protection, including the banning of the pesticide DDT.
They have also been included on the list of endangered species in more than forty states. In 2007, the bald eagle was delisted as an at-risk or endangered species.
The bald eagle community is thriving, according to Haaland, who described the bird's recovery as a "success story" that "testifies to the enduring value of the work of Interior Department researchers and conservationists."
This work would not have been possible without numbers of individuals accumulating and evaluating many years of scientific data… precisely estimating the population of bald eagles in the United States.
The bald eagle's birthday is also an excellent time to remember the Endangered Species Act, which is a critical tool in the fight to save America's wildlife, according to Haaland. The landmark 1973 law is necessary to counter the extinction of species like the bald eagle and American bison, he says.
According to Haaland, her unit would investigate measures taken by the Trump regime to weaken core aspects of the threatened species law, reiterating a promise made by President Joe Biden.
She didn't go into detail, but environmentalists and Democratic lawmakers have chastised the Trump administration for a number of decisions, including decreasing vital territory needed by the northern spotted owl and removing gray wolf safeguards.
The bald eagle is a raptor (bird of prey) that are located at the food chain's helm. It captures prey by darting over broad landscape or water with its sharply curved talons. It also absorbs the dead animals' bodies (carrion).
Eagles are carnivores (mmeat-eaters who hunt throughout the daytime (diurnal) from a high perch. Older eagles have a small range of hunters. Small bald eagles are preyed upon by owls. Fish, small rodents, snakes, as well as other birds are among their favorite foods.