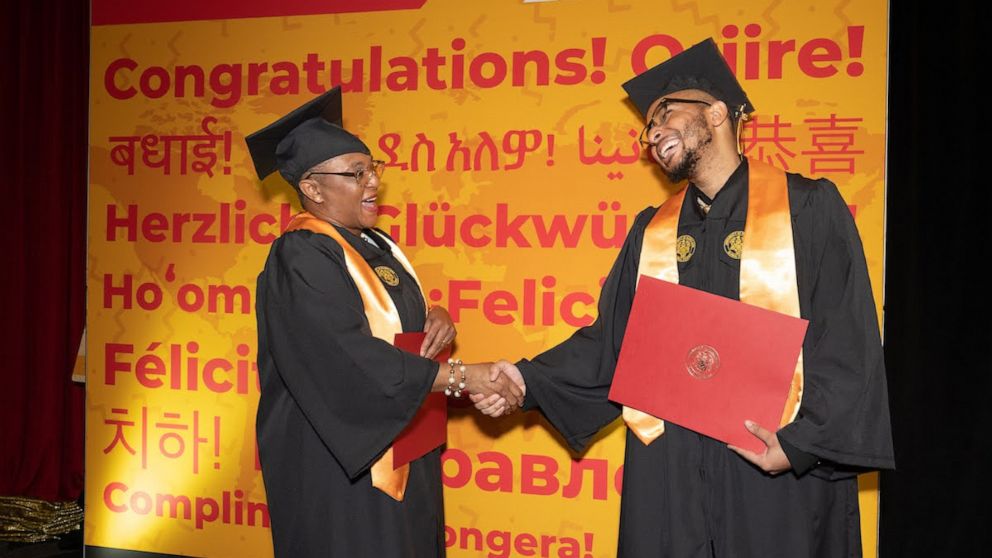 Mother & Son Get Bachelor's Degrees Together
In an inspiring show of love and determination, a mother and son recently graduated college together, fulfilling an 18-year promise. Carolyn and Immanuel Patton of Maryland both graduated with bachelor's degrees at the same time.
Immanuel was only five years old when he told his mother that he wanted them to earn their degrees together. Carolyn, his mother, had a couple of associate degrees and a job she liked, but Immanuel was determined to make his dream a reality.Despite the many challenges and obstacles they faced along the way, their bond only grew stronger as they supported each other through their academic journey.
They had to balance their coursework with family responsibilities and work obligations, but they never lost sight of their goal. They frequently studied together, encouraging and motivating one another, and their unwavering support for one another helped them overcome any obstacle.
Their story is a powerful reminder of the power of education and the positive influence that a supportive family can have on people's lives. The mother and son's graduation exemplifies the transformative power of education and the strength of family bonds.
In a world where far too many people give up on their dreams, the mother and son's story is a beacon of hope and inspiration, reminding us all that with hard work and determination, anything is possible. They are a shining example of the power of perseverance and the love that a mother and son can share.
400-Pound Black Bear Rescued From Waterway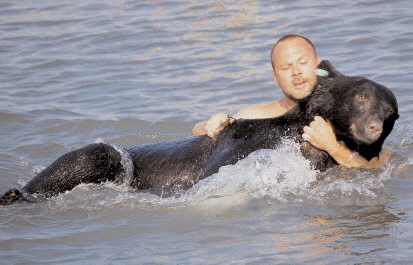 A Florida man recently became a hero after saving a 400lb black bear from drowning. Black bears are known to be excellent swimmers and are athletic animals, but the bear in question was not in its usual state when it jumped into the water. The bear had been tranquilized after walking into a residential neighborhood, and when the tranquilizer started to take effect, it ran towards the water and eventually began to sink.
Wildlife biologist Adam Warwick immediately sprang into action, jumping into the water to save the bear. Despite the bear's massive size, Adam was able to keep its head above water and pull it to safety. Although he suffered only a scratch in the process, Adam's bravery was a testament to the care and dedication of wildlife officials in protecting and preserving the natural world.
Black bears are found in various parts of North America, including Florida, and are excellent swimmers. They are known for their athletic ability and can easily swim across rivers and lakes in search of food and territory. However, when the bear in question was tranquilized, it was not in its natural state, and its swimming abilities were significantly compromised.
The incident highlights the importance of wildlife officials in preserving natural habitats and protecting animals from harm. Despite the risks involved, these officials put their lives on the line to ensure that animals receive the care and protection they need. The successful rescue of the black bear is a reminder of the importance of caring for the environment and all its inhabitants, no matter how large or small.