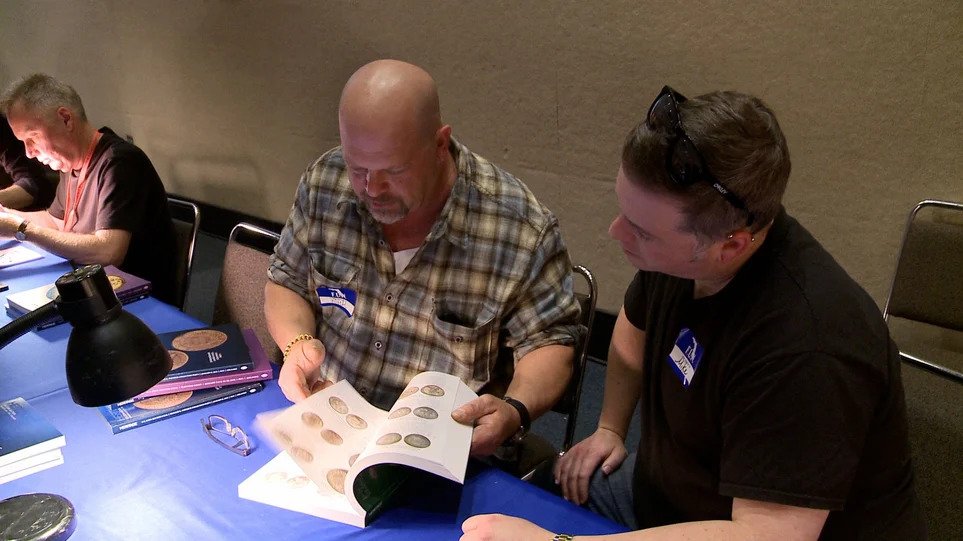 Most Valuable and Exotic Items Ever Featured On History's 'Pawn Stars'
If you've had the good fortune of watching television at any point in the last decade, you'll probably know about the TV series, Pawn Stars. Based on the World Famous Gold & Silver Pawn Shop, Pawn Stars follows Rick Harrison and his crew as they seek to buy rare and exotic items that come through their Vegas-based pawn shop. Today, we are going to introduce you to some of the most mind-blowingly rare and valuable items that have ever graced an episode of Pawn Stars!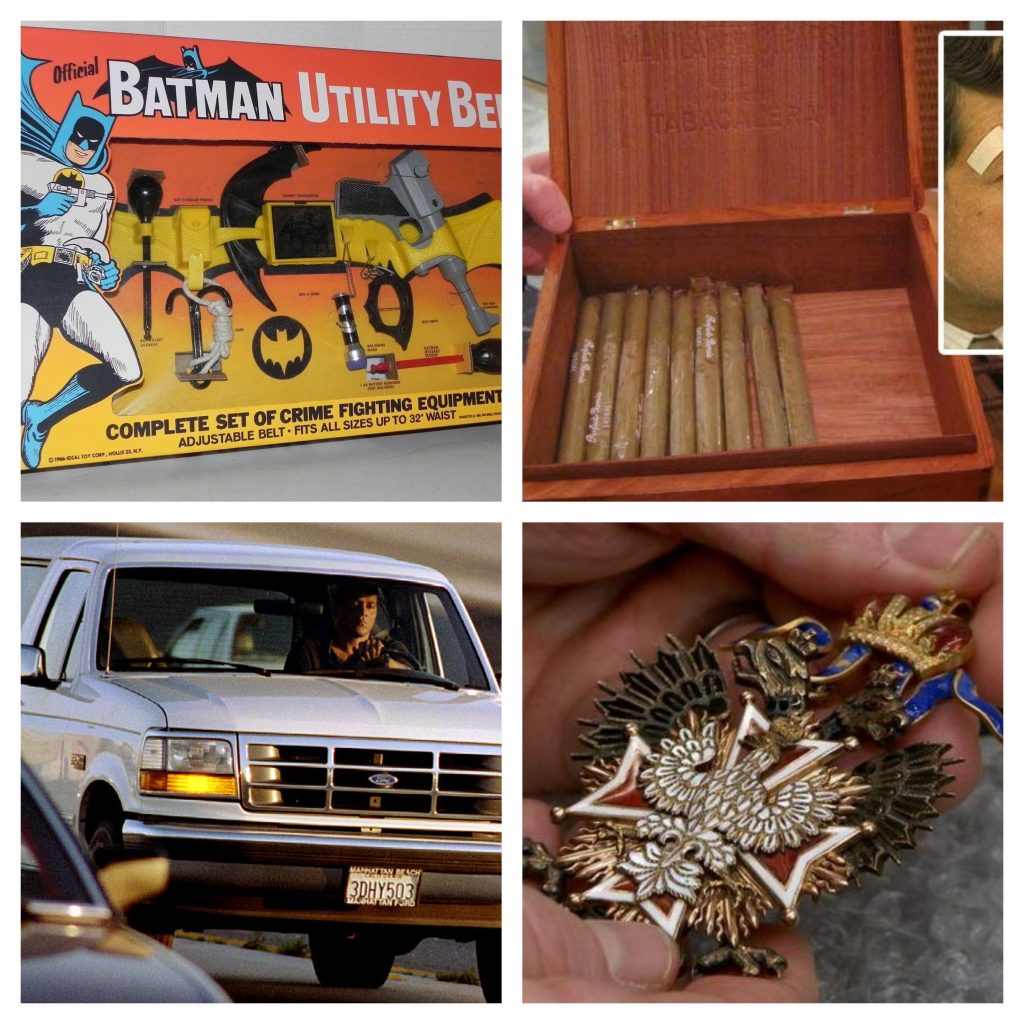 1961 Fender Strat Owned by Vic Flick – $55k
Vic Flick is one of the most instrumental musicians in rock and roll history and that pun was fully intended. Vic Flick was the man who taught Jimmy Page how to play the ax and that alone makes this instrument worth something. This legendary guitar from rock icon Flick would be bought for an easy $55k.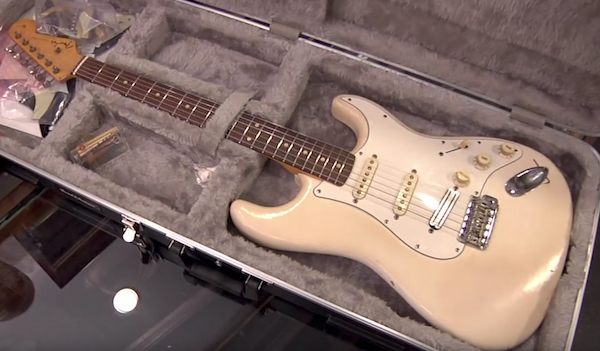 '14 Hertz Penske GT Mustang – $60k
If there is one thing you need to understand it's that Rick loves buying nice cars. So, when a 2014 Hertz Penske GT Mustang rolled up to the shop, Rick had to buy it. After getting the vehicle appraised by NASCAR's Joey Logano, Rick would comfortably offer $60k for the car with the intention of re-selling it for $75k.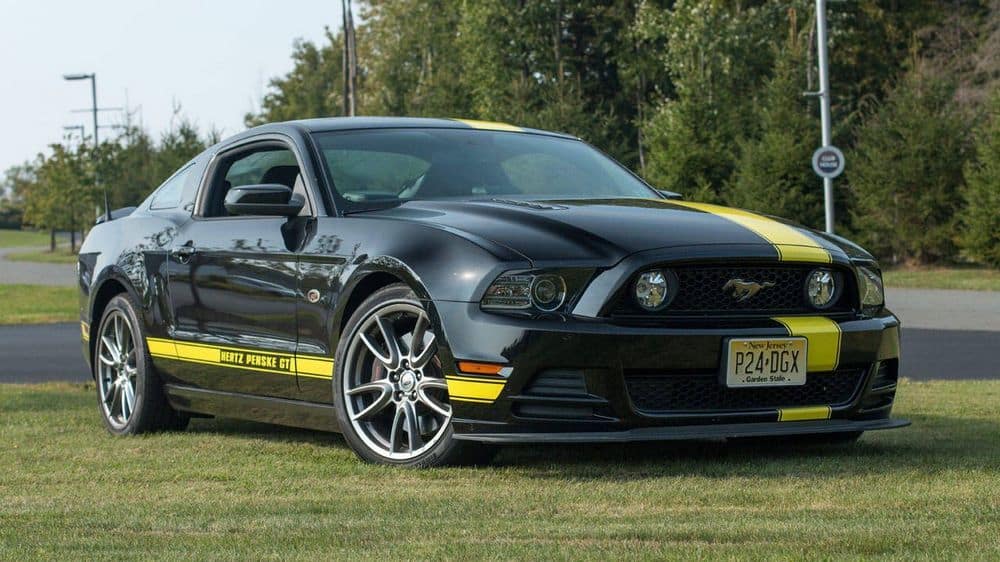 Ancient Spanish Gold Bar – $50k
We all dream of finding an ancient shipwreck and pulling gold from its depths, right? No? Just we do? Oh well, at least we got to live vicariously through an episode of Pawn Stars where a customer brought in a gold bar from a Spanish shipwreck in 1554! The owner of the bar had purportedly found it in his attic. After fearing that melting the bar would ruin its value, the owner agreed to sell to Pawn Stars for a cool $50k, doubling the value of the melted gold.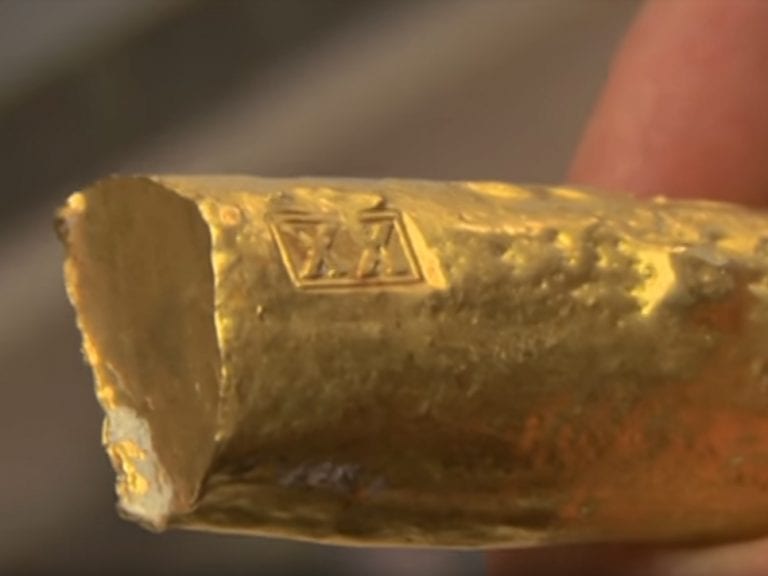 Bible Leaf From Gutenberg – $47k
Johannes Gutenberg invented the printing press in Europe, thus allowing the world to change and evolve in a way that had been previously impossible. Gutenberg's most famous work was the Gutenberg Bible, one of the first printed Bibles ever made. In 1920, a book dealer came across a leaf from Gutenberg's original bible press run. This incredibly rare and historically important artifact would be valued at $80k after Rick purchased it for $47k.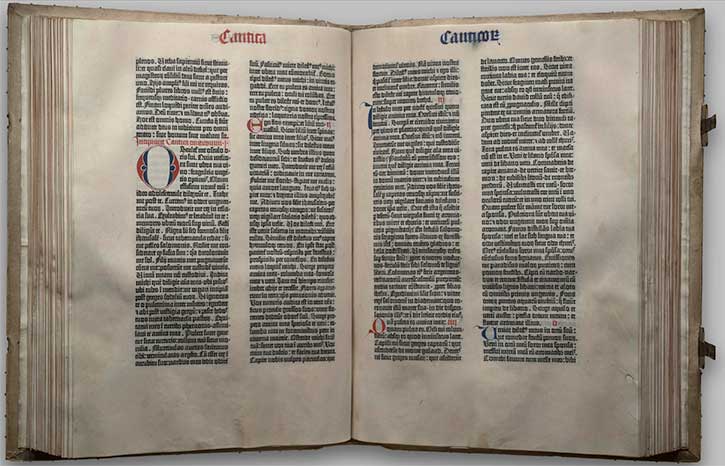 1932 Lincoln Roadster – $95k
Is there anything more appealing than a perfectly preserved classic car? This 1932 Ford Roadster Model B almost made Rick's mouth water. After having the car verified by his car expert, Danny, Rick would engage in stressful negotiations before landing on a deal for $68.25k. Rick claimed that he could easily sell the car for $75k. Not a bad bit of profit, right?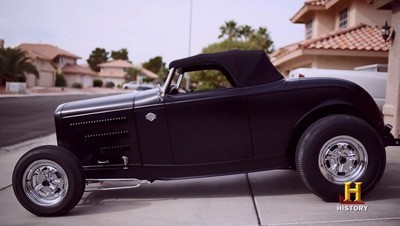 Egyptian Mummy Mask – $30k
We don't exactly believe in curses, but we'd be careful when buying an authentic Egyptian mummy mask! This incredible piece was verified by Dr. Phineas Kastle and the man demanded roughly $22.5k for the rare item but warned that the right collector could pay significantly more. Corey fell in love with the history of the piece and purchased it for $30k, no questions asked.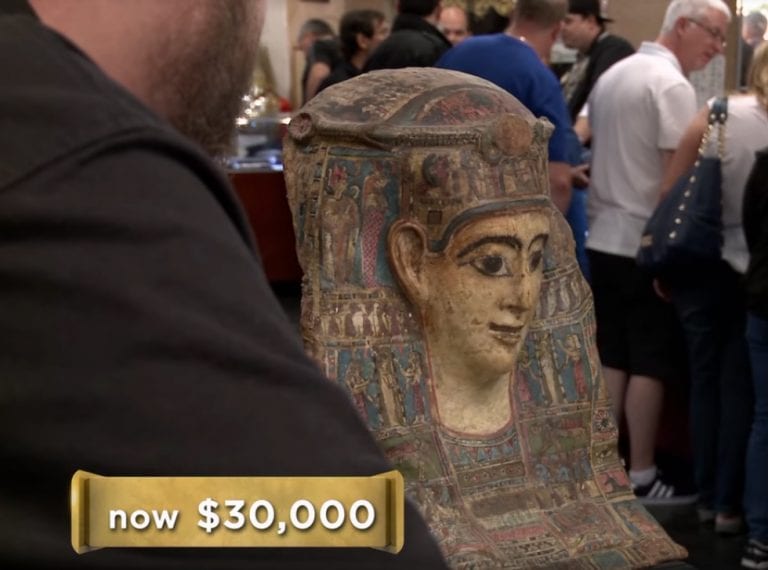 Houdini's ACTUAL Straitjacket – $42k
This incredible piece of history may not look like much, but oh boy does it have some value. This straitjacket was owned and used by Harry Houdini, the most famous magician of all time. Thanks to photographic evidence and historian verification, the jacket was given a value of around $42k. Rick offered $25k but the owner of the jacket would choose to walk.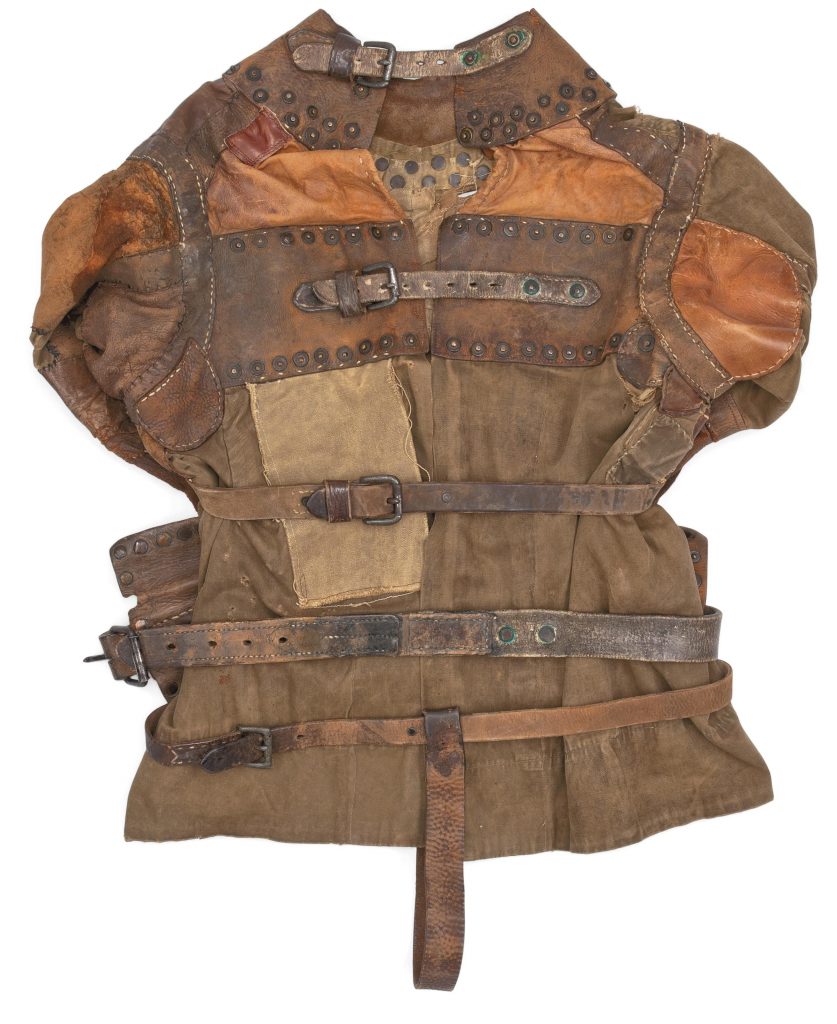 17th Century Ship's Bell – $15k
If you have been lucky enough to catch an episode of Pawn Stars, you know how much Rick Harrison and the Old Man love shipwrecks and ancient history. So, when a Dutch East India Company Antique Ship Bell found its way into the pawnshop, the Harrison's had to have it. This ancient bell was produced back in 1602. After an expert verified its authenticity, Rick was more than happy to hand over $15k for the item.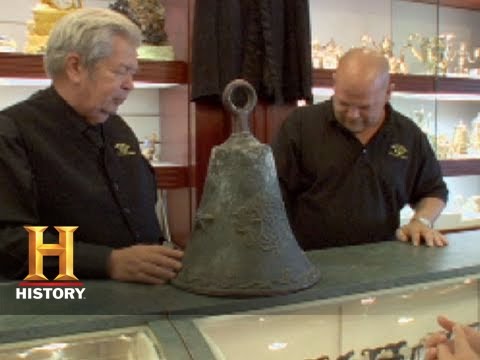 Vatican-licensed Bronze Bust of Madonna – $24k
As it turns out, the Vatican is in the merchandising business! This gorgeous bust cast was one of 500 licensed and approved statues of Michelangelo's revered and religiously important Pieta work. Chumlee would end up agreeing to trade $24k worth of silver for the bronze bust, thus making out with an incredibly good deal. The bust has been sold for anywhere from $34k to $50k at auction.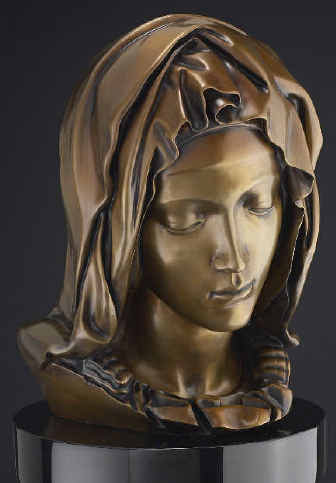 Jumpin' Joe Greene's Olympic Medals – $30k
Just because you won an Olympic medal, it doesn't man that you are set for life. When Olympian Jumpin' Joe Greene ran into financial issues, he decided to sell his Olympic Gold Medals to help get himself out of a hole. These gold medals would end up walking through the front door of Rick's World Famous Gold & Silver Pawn Shop where they were quickly valued at $30k.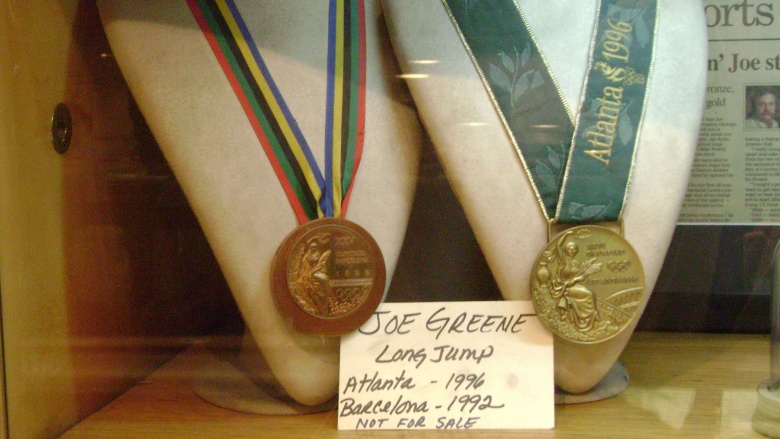 1932 Ford Roadster (Model B) – $75k
When it comes to classic cars, the team at Pawn Stars is always ready to buy. Rick went on a house call to see a customer's perfect condition Ford Roadster from 1932. Rick and Corey quickly realized that they couldn't fit in the car, so they brought their own mechanic down to confirm the vehicle's condition and value. Rick managed to negotiate the vehicle down to just $75k.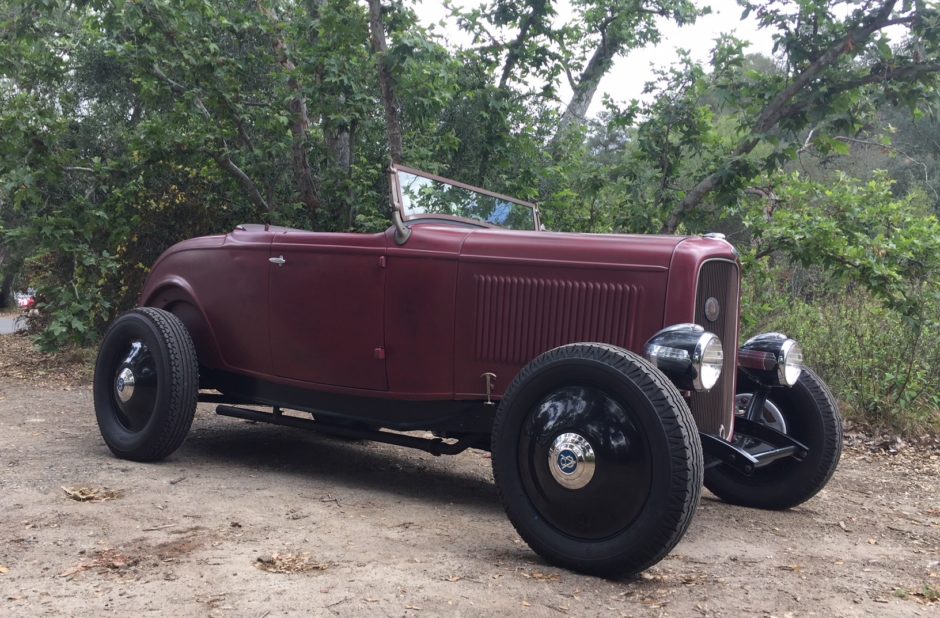 Proof Peace 1922 High Relief Dollar Coin – $100k
Who knew that something so small could be so valuable? Considered one of the rarest coins in all of American history, this 1922 Proof Peace Dollar Coin sent shockwaves through the Pawn Stars set. Valued at well over $100k, Rick had to haggle hard before getting a deal done. The coin had been won in a card game, so the seller was willing to take $80k for the item.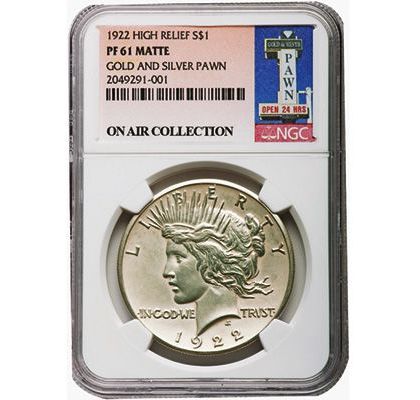 Peruvian Gold Coin From 1715 – $18k
Could anything be more exciting than finding an actual gold coin? This ancient gold coin dates back to the Peruvian Empire in 1715. This coin was actually a piece of a larger treasure trove that had been brought to Spain by way of Havana. According to historical records, the lost treasure loot was worth more than $14 million in today's currency.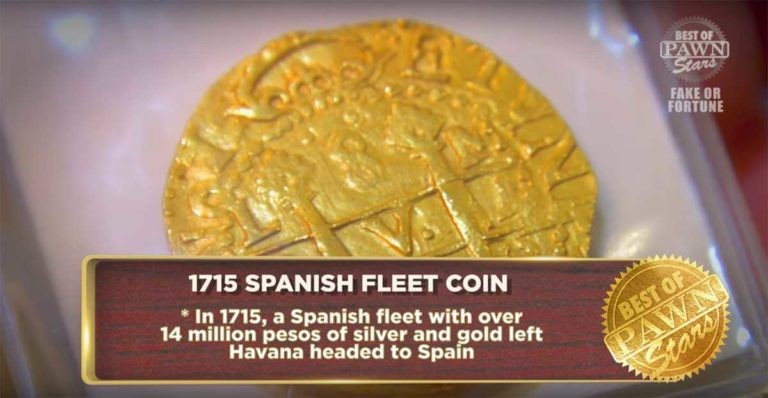 1941 Gibson SJ-200 Owned by Stephen Stills – $105k
If you like good music, you know who Crosby, Stills, and Nash are. This iconic guitar was owned by Stephen Stills and it was brought in by a young guitar guru. After being confirmed by Jesse, the local music expert, the instrument would be valued at more than $100k. Rick and the guitar owner would come to a deal at $75k, thus leaving plenty of profit for both men.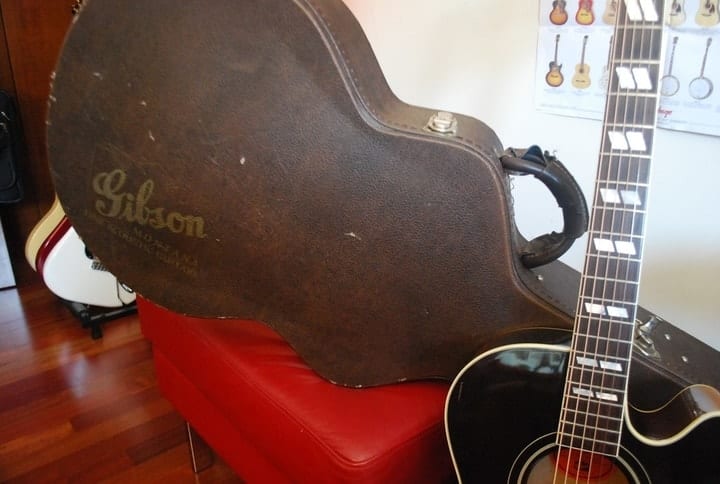 200lbs of Silver – $111k
The Old Man loves when silver comes into the shop, so there was no way he was passing up on this purchase. A customer named Jeff dropped by the shop with 200lbs of silver that he wanted to sell. The silver had come from his father as an investment and now he was ready to cash in. Rick tested the silver and quickly offered $111k for the lot. The two came to a deal and the Pawn Stars team decided to use the silver to print their own memorabilia coins featuring the Old Man.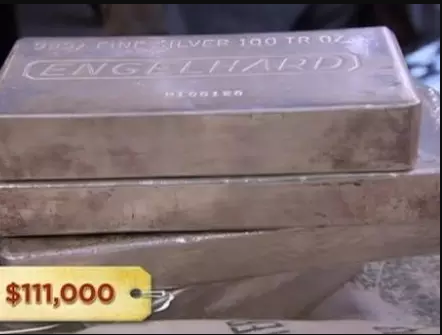 Isaac Newton's Copy of 'De Natura Fossilium' – $20K
Isaac Newton was a pretty smart guy, and he was pretty instrumental to our understanding of the world as we know it. So when his 1546 copy of De Natura Fossilium made its way into the shop, Rick knew that he couldn't let it leave. This book was not only rare, but it was incredibly precious. Rick talked the customer down to $7k before re-selling the book for $20k.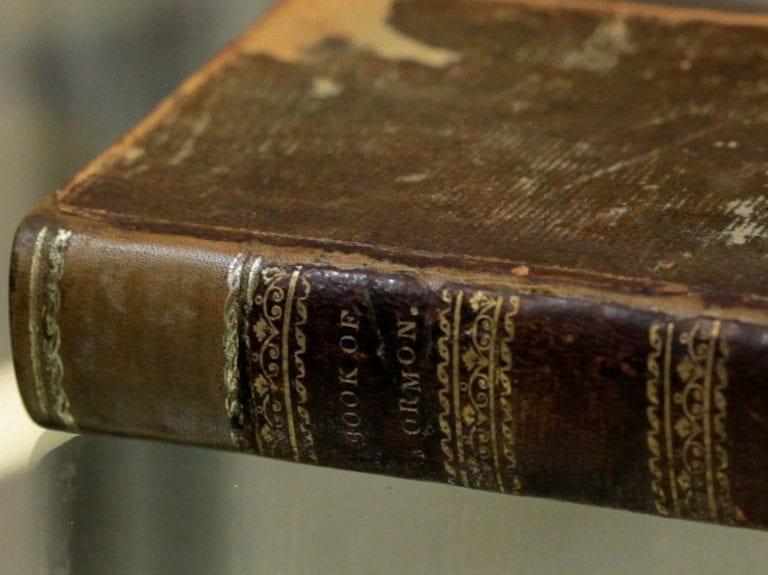 Mary Ford's Gibson SG – $150k
Rock history is always going to find a place in the world of collectors. This Gibson SG was owned by Mary Ford, referred to as 'Aunt Mary' by the owner of the instrument. That Aunt Mary happens to have been the Aunt Marry wed to Les Paul, one of the most famous guitar creators of all time. The guitar was valued at $150k and a deal was cut for around $90k. This guitar belongs in a museum and now someone can buy it to put it there!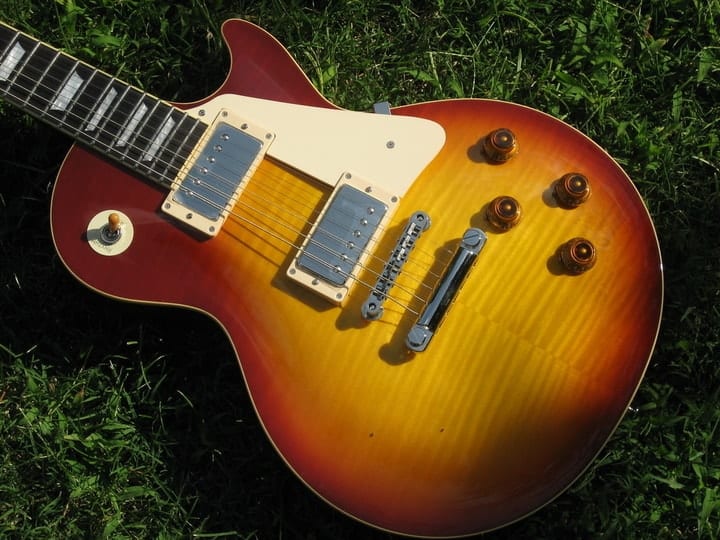 ORIGINAL 'The Godfather' Script – $12k
You don't have to be a movie buff to know that The Godfather was a pretty big deal. John Reznikoff showed up with an authentic and autographed copy of the film's original script. After validating the script and the appearance of producer Al Ruddy's signature, Rick was more than happy to offer $2k. The owner of the item declined and later sold the script for $12k at auction.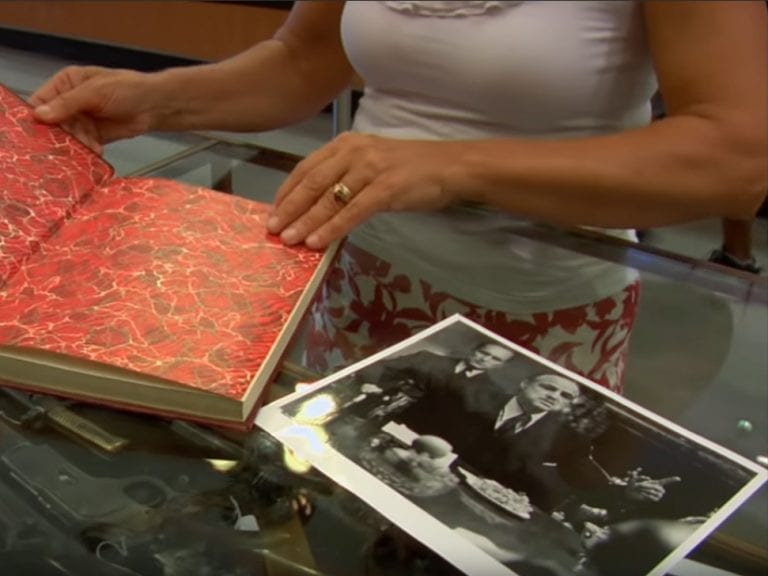 George Washington's ACTUAL Suit – $2.5 Million
In the wide world of rare items that have found their way to the Pawn Stars series, this 3-piece colonial suit owned by George Washington may trump them all. Authenticated and valued at $2.5 million, Rick was fascinated but a deal was never close. The owner of the suit was hesitant to sell and put a price tag of $2.5 million just to test the waters.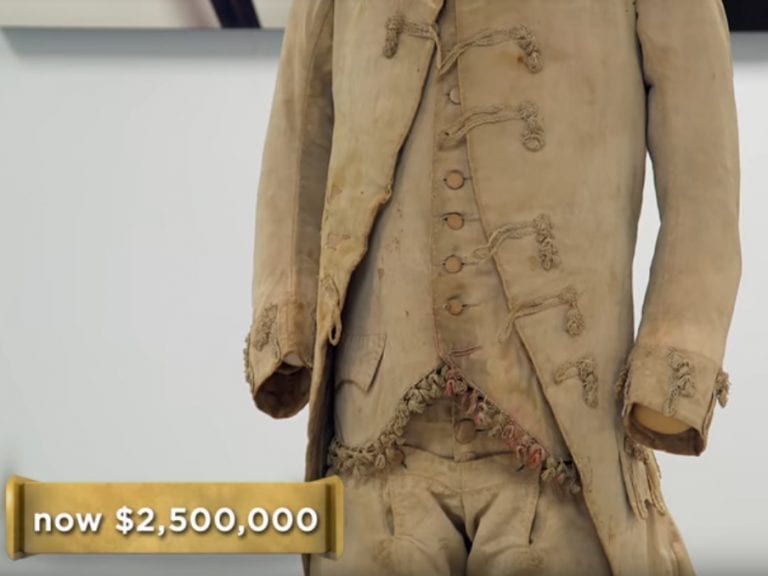 Bronze Statue of O.J. Simpson – $80k
O.J. Simpson is probably one of the most darkly fascinating figures in sports and pop-culture history. With that being said, we still wouldn't want a bronze statue of the man by our play. Good thing we aren't rap star Flavor Flav! The former music icon showed up at World Famous Gold & Silver to get rid of an old decoration he had in his yard. Flav wanted $125k but Rick wasn't willing to go over $80k and the item was not sold.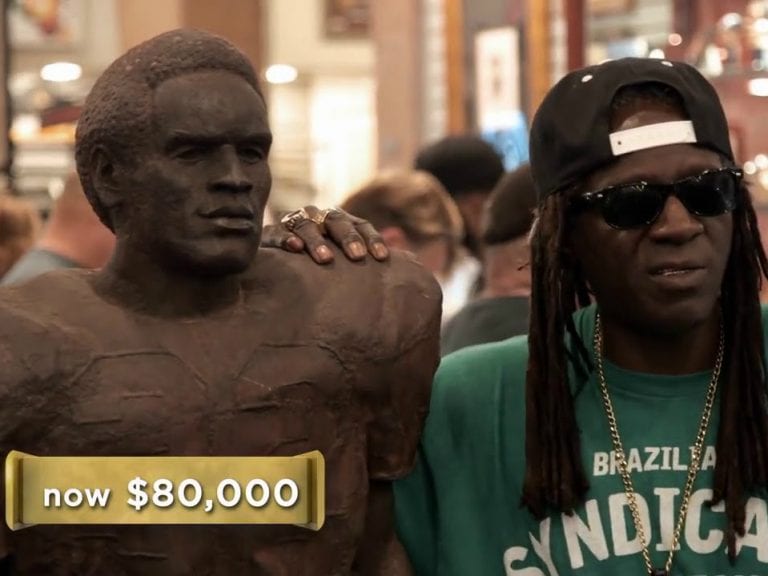 Humidor Owned By JFK – $60k
If there's one thing you need to know about Rick it's this, he loves collecting presidential memorabilia. So, when JFK's own humidor came into the store, he had to get his hands on it. Rick had found out that an older JFK humidor had sold for $575k, so he was quick to offer big money for the product. The two haggled from $95k to $60k before making a deal.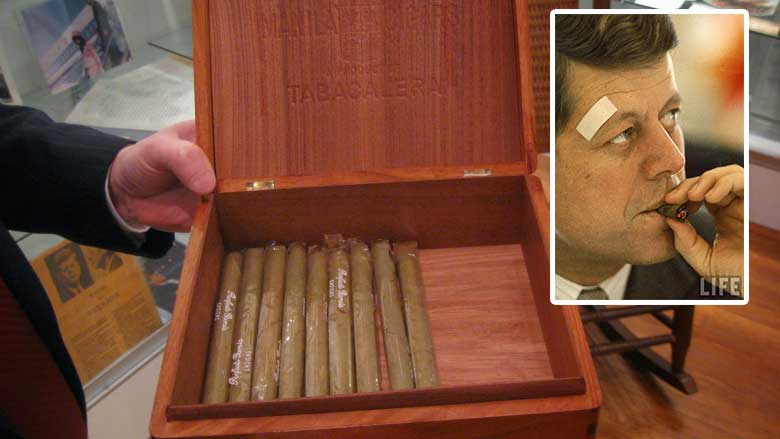 Roman 'Ides of March' Coin – $150k
If you are a history buff like the Harrison family, you probably already know about the 'Ides of March'. This ancient Roman coin was crafted more than 2,000 years ago in ancient Rome. After the coin was validated by an expert, Rick tried to haggle the price down to $140k. The seller wouldn't budge and Rick had to watch the incredible coin walk out the door.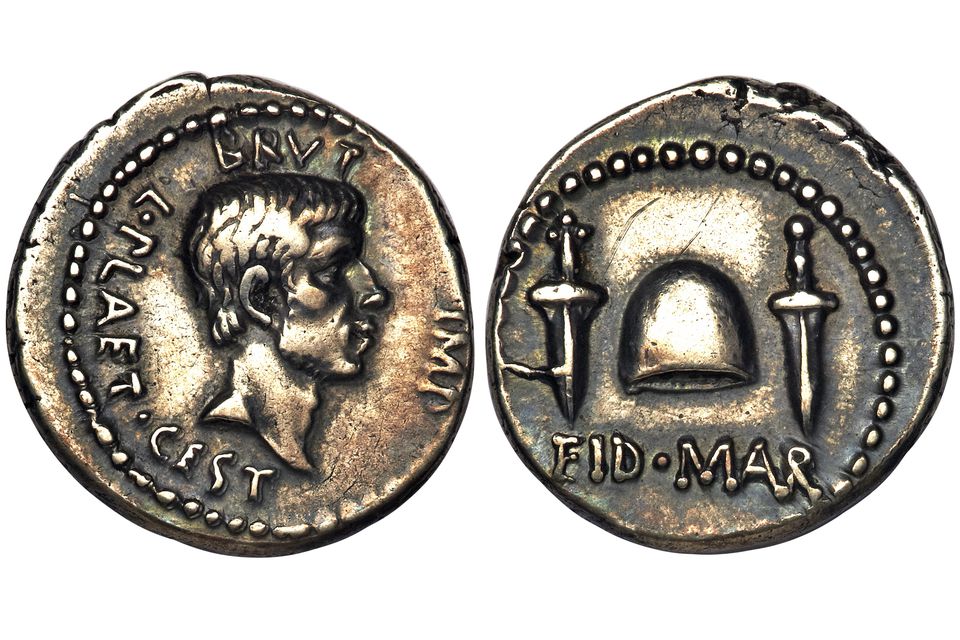 1842 5th Edition Copy of the Book of Mormon – $40k
Long before Mr. John Smith was a household name throughout the state of Utah, his Book of Mormon had been making the rounds. This incredibly old book was created in 1842 and was verified by book expert Rebecca Romney. Rick valued the book at $40k and struck a deal with the owner for $24k. What would a book like this be worth to you?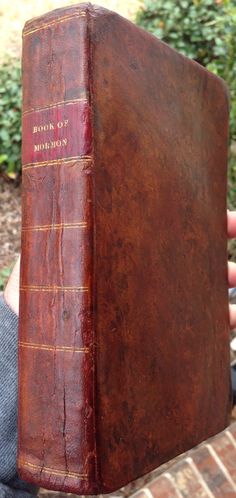 4x 1-Kilo Gold Bars – $128k
If there's one thing that pawn shops are great at, it is buying bars of gold and silver. Rick has always been vocal about his love of purchasing gold, so when four 1-kilo gold bars found their way into the store, the pawnshop expert had to get his hands on them. The Harrison family bought the gold bars and quickly flipped them for $128k.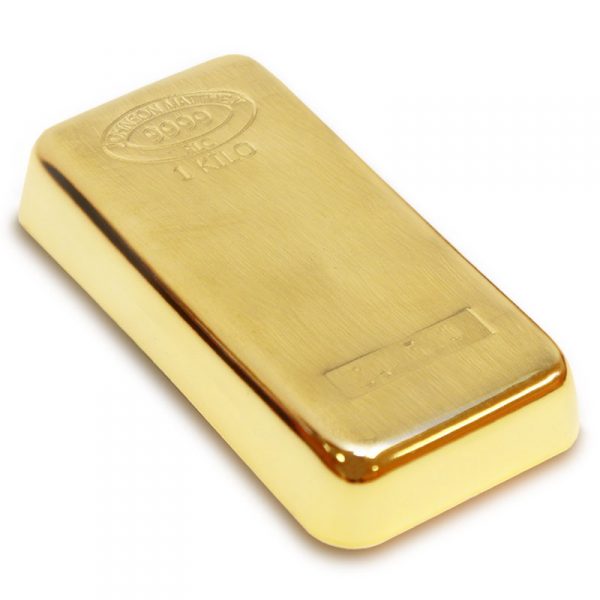 Jimi Hendrix 1963 Fender Strat – $750k
Jimi Hendrix is widely considered to be one of the most influential rock musicians of all time. As a member of the 'gone too soon' club, Hendrix's actual guitar could be seen as the ultimate collector's item. This 1963 Fender Strat was actually owned and played by Jimi Hendrix which meant that it could be worth more than $1 million at auction. Rick begrudgingly offered $600k, but the owner refused and walked out of the shop. He later sold the guitar for $750k.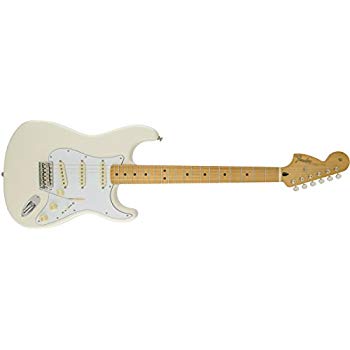 Signed Abraham Lincoln Card – $100k
Abraham Lincoln never played baseball, but he did sign a parlor card during his presidency. As a devout lover of Abraham Lincoln, Rick knew that he had to purchase this card. Rick had heard rumors that the item existed, but he had never seen one in person. The appraiser would value the card at $150k and Rick would happily pay $100k for the item. The two men would agree and Rick would walk away glowing like a kid on Christmas.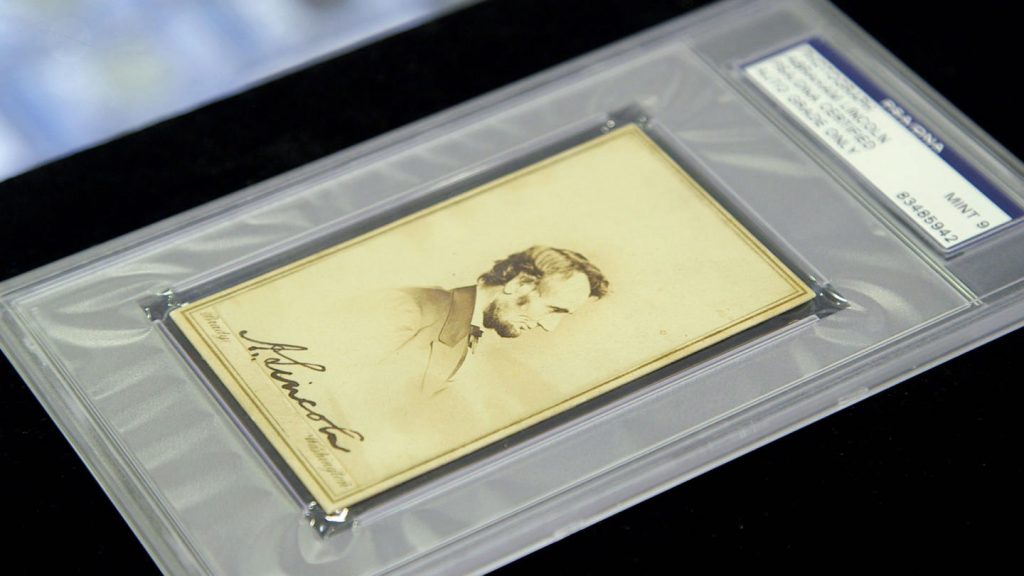 O.J. Simpson's White Ford Bronco – $1.25 Million
The Pawn Stars crew is always willing to purchase a piece of history, even if it is controversial. So, when O.J. Simpson's actual White Ford Bronco found its way to the store, they had to make an offer. Unfortunately, the owner of the car wanted more than $1.25 million for the vehicle and that was a price that Rick just wasn't going to pay.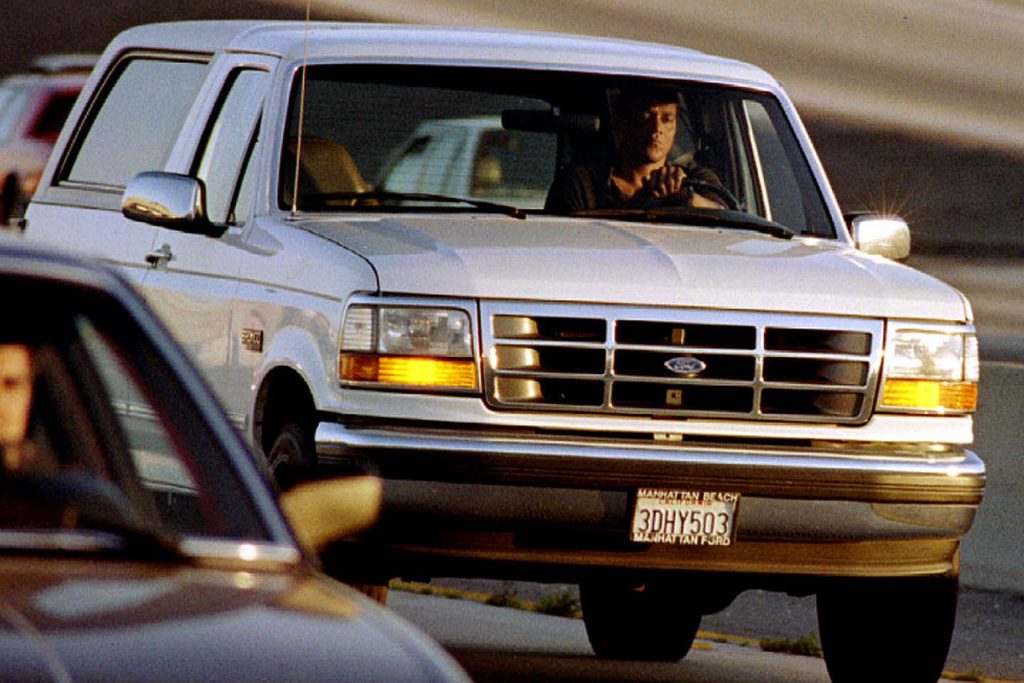 Ultra-Rare Antique Colt Revolver – $27.5k
Do you remember seeing Rick's eyes light up at the sight of this 1870 Colt Revolver? The item was verified by Alex Cranmer, a member of the International Military Antiques group, and he verified that the weapon was worth $35k. Rick purchased the weapon for $27.5k after several serious rounds of negotiations. Rick would eventually bring the gun to auction where it would be valued at $50k.
Robosaurus – $1 Million
One of the best things about Pawn Stars is the fact that you get to see some pretty unique stuff! When the actual Robosaurus monster truck robot was brought to the shop, the Pawn Stars team had to make an offer. Unfortunately, the owner of the 40-foot tall robot T-Rex was asking for $5 million. Rick decided not even to counter-offer to avoid offending the man.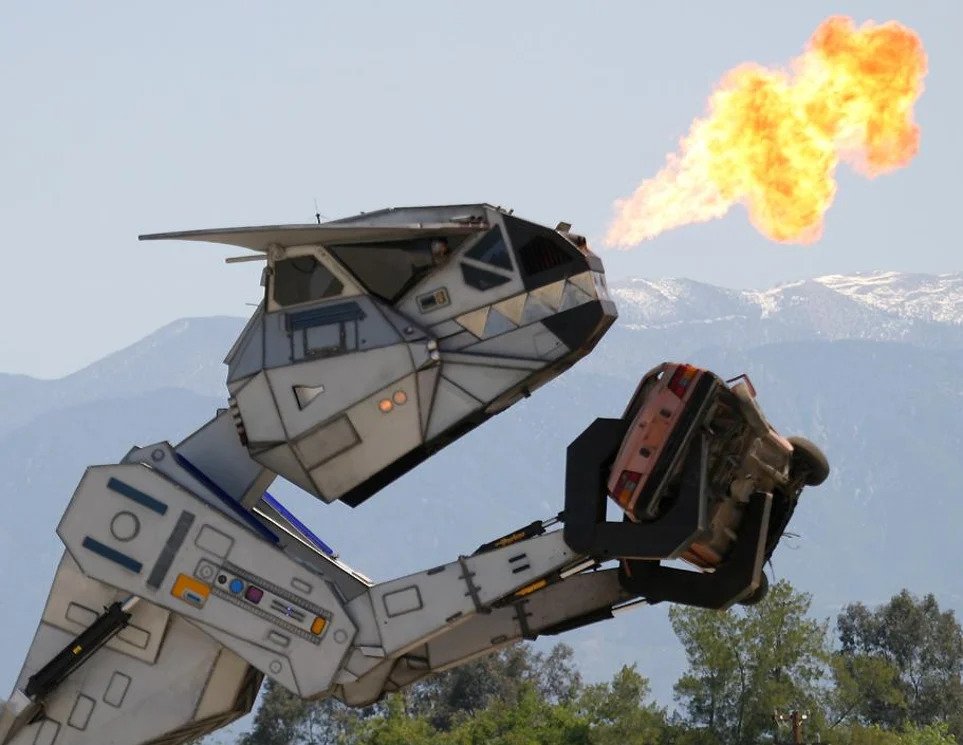 Photogravures By Edward Curtis – $20k
Before Rick Harrison had found a deal with The History Channel to make Pawn Stars, he had been a regular pawn broker working his trade. One day, a customer came into the shop with a set of photogravures of American Indians. Rick bought them for $50 before finding out that they were by Edward Curtis and were worth $20k. What a deal!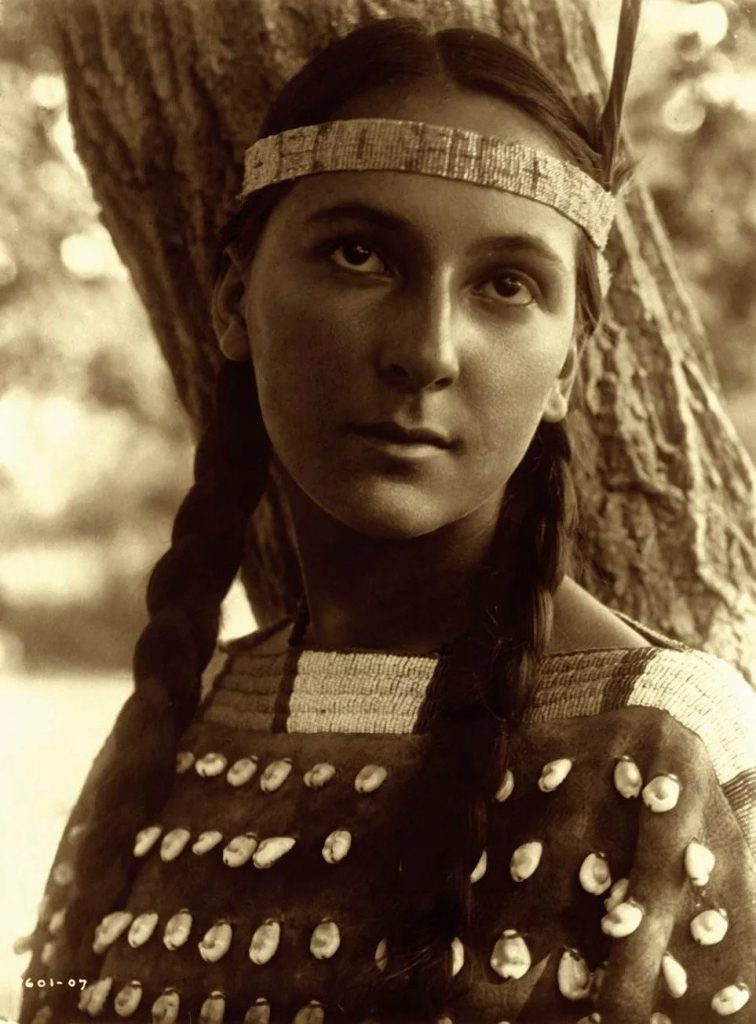 Faberge Spider Piece – $80k
When your name is synonymous with quality and value, you know that you've got something special going on. A seller once came into the Pawn Stars shop to sell an old spider brooch. The customer thought it was only worth a couple of dollars, but Rick immediately offered $15k — shocking the customer. The customer took the deal and Rick got to turn the item around for a $80k sale. As it turns out, everyone ends up a winner!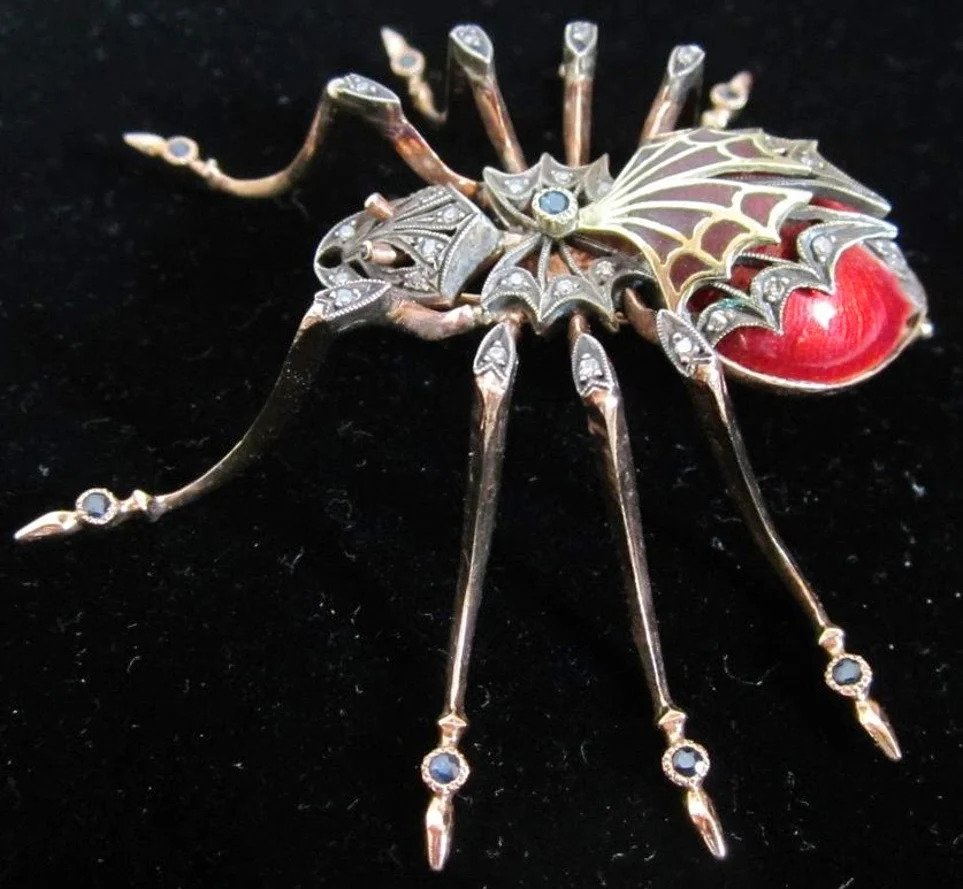 Original Contract For The Beatles – $1 Million
The Beatles are a pretty legitimate piece of music history, wouldn't you agree? So, Rick was certainly interested when their original recording contract came to the shop. The contract had been signed by the entire band as well as their manager, Brian Epstein, in 1962. The only original signed contract in the world, the owner of the paper wanted $1 million. Rick couldn't make that offer and the two had to part ways.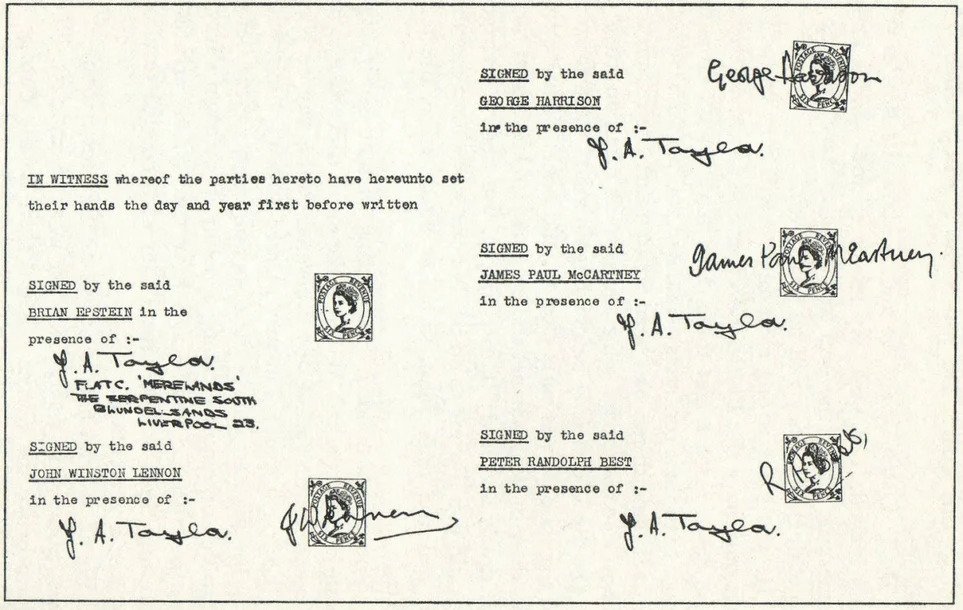 Order of the White Eagle Pendant – $30k
This fantastical looking gem actually came to America by way of Poland. This pendant was created in 1795 and is hugely important to the history of the region. The actual emblem of Poland, the white eagle, has been in use since the 1300s. The pendant would end up being compared to a Faberge jewel which would let Rick comfortably offer $30k for the product.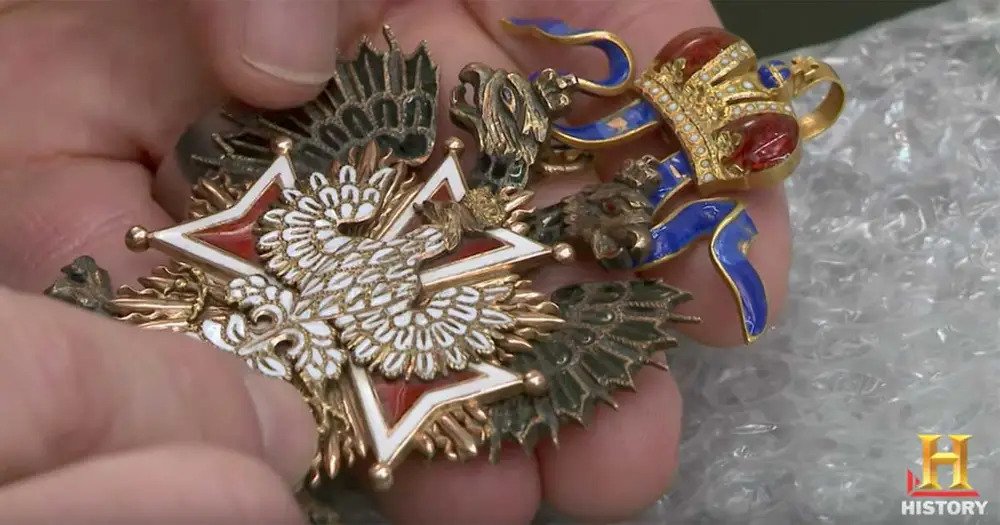 'Batman' Utility Belt From 1966 – $11k
Classic television merchandise always sells well at auction. In one episode, a customer brought in an origina Batman toy utility belt from 1966. The item was quickly described as the 'holy grail' of Batman collectibles and Rick would agree to purchase it for $11k. For that kind of money, the Batarang better actually hand out justice!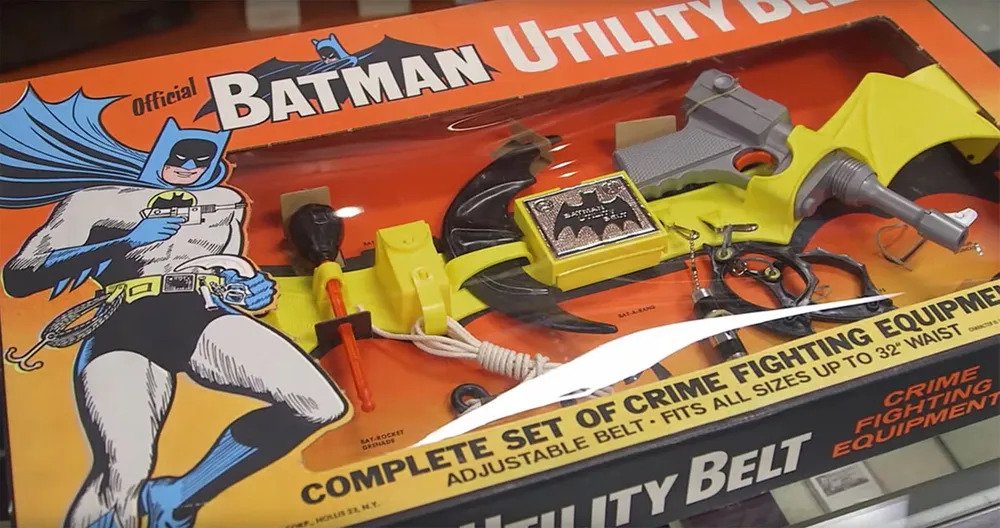 2001 Super Bowl Championship Ring – $100k
Super Bowl Championship rings are always going to be great collector's items, especially when they once belonged to a member of the New England Patriots. While this 2001 Super Bowl ring wasn't owned by Tom Brady, it was still made from 14k white gold while featuring 143 diamonds. The item was pawned for a loan of $2k and the coin owner never returned for it.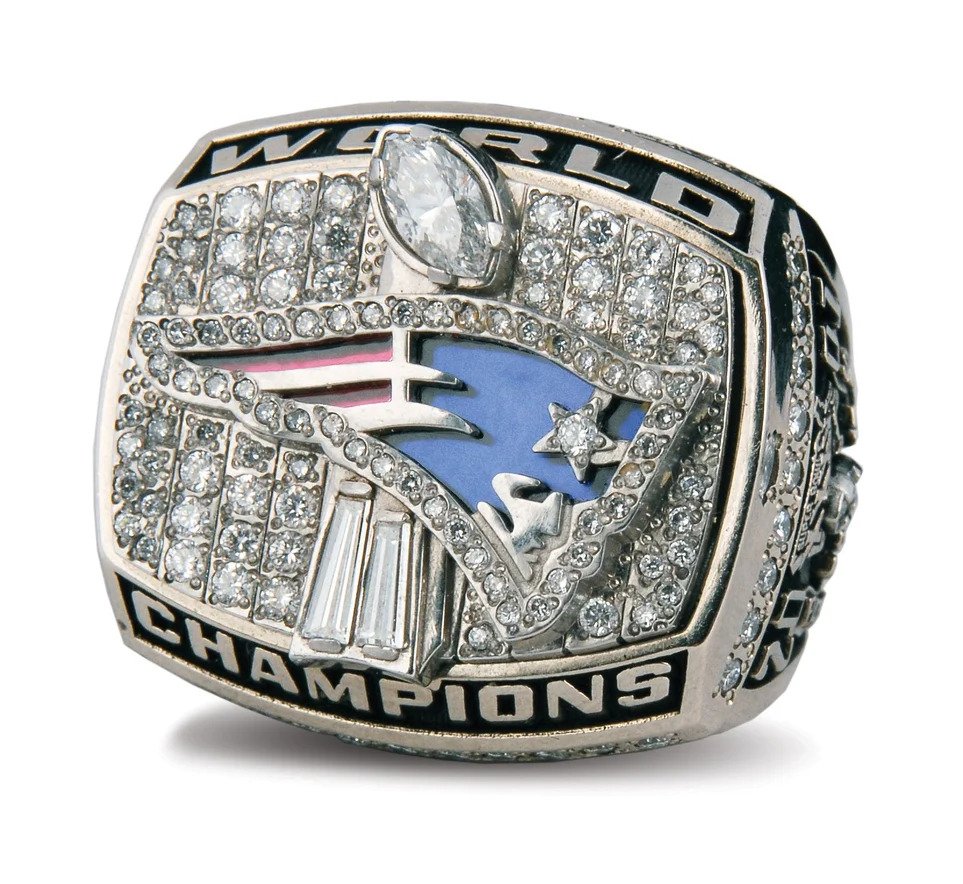 Panama Pacific Octagonal Coin From 1915 – $70k
What makes Pawn Stars such an exciting show is the fact that Rick is willing to travel to find cool stuff. In one episode, Rick visited a private buyer to see his 1915 Panama Pacific Gold Coin. As one of the rarer coins from the region, Rick was willing to offer $67k for the coin. The deal was struck and Rick got to walk away from his road trip a little bit wealthier.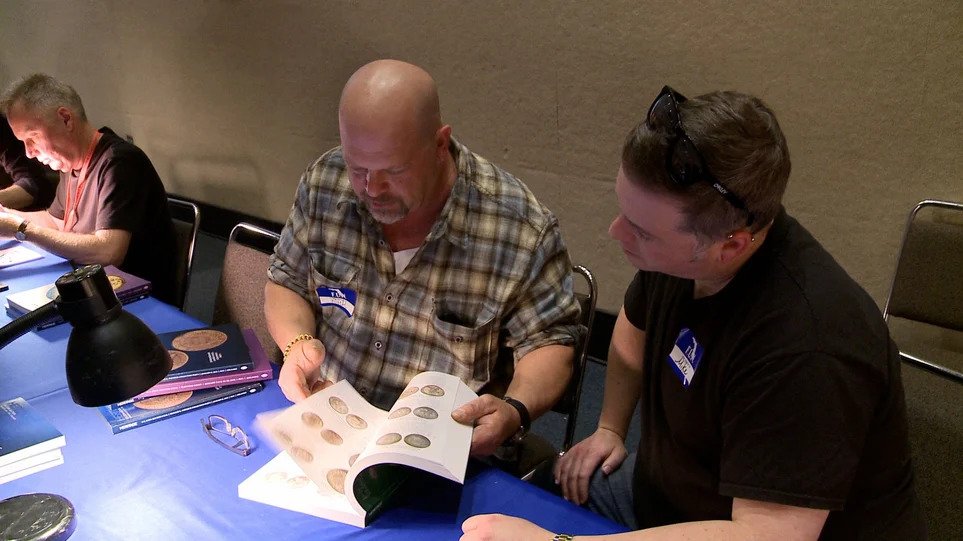 Daughter Overwhelms Parents Restaurant With Customers By Posting On TikTok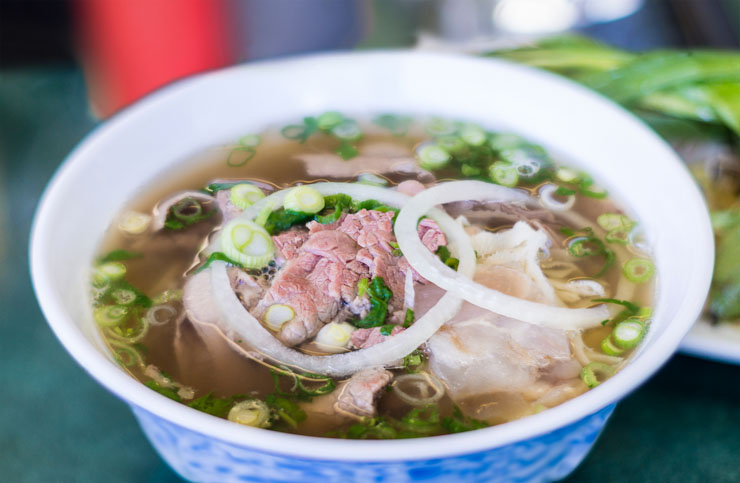 A seven-second video posted on TikTok by Jennifer Le has saved her parents' Vietnamese pho restaurant from going out of business. In the video, Le showed the empty restaurant and her dad looking sad at the register. She then asked for social media's help to keep the restaurant in business. The restaurant is in California and was doing ok before the pandemic, but has since had trouble getting customers to dine in.
The video went viral, and within hours, it had garnered millions of views and shares. People all over the world were touched by Le's message and began sharing the video on their social media accounts. The response was overwhelming, with people expressing their support for the restaurant and their willingness to help.
As a result of the video, the restaurant was flooded with customers, many of whom had never heard of the place before. The increased business allowed Le's parents to keep the restaurant open and the phones are ringing off the hook. The family was overwhelmed by the outpouring of support and expressed their gratitude to everyone who had shared the video and visited the restaurant.
Le's video is a perfect example of the power of social media to effect change. In just seven seconds, she was able to capture the attention of millions of people and inspire them to take action. The video also highlights the struggles faced by small businesses during the pandemic and the importance of community support in keeping these businesses afloat.
Le's video has since become a source of inspiration for many people who are struggling with similar issues. It serves as a reminder that even the smallest actions can have a significant impact, and that we all have the power to make a difference in our communities.