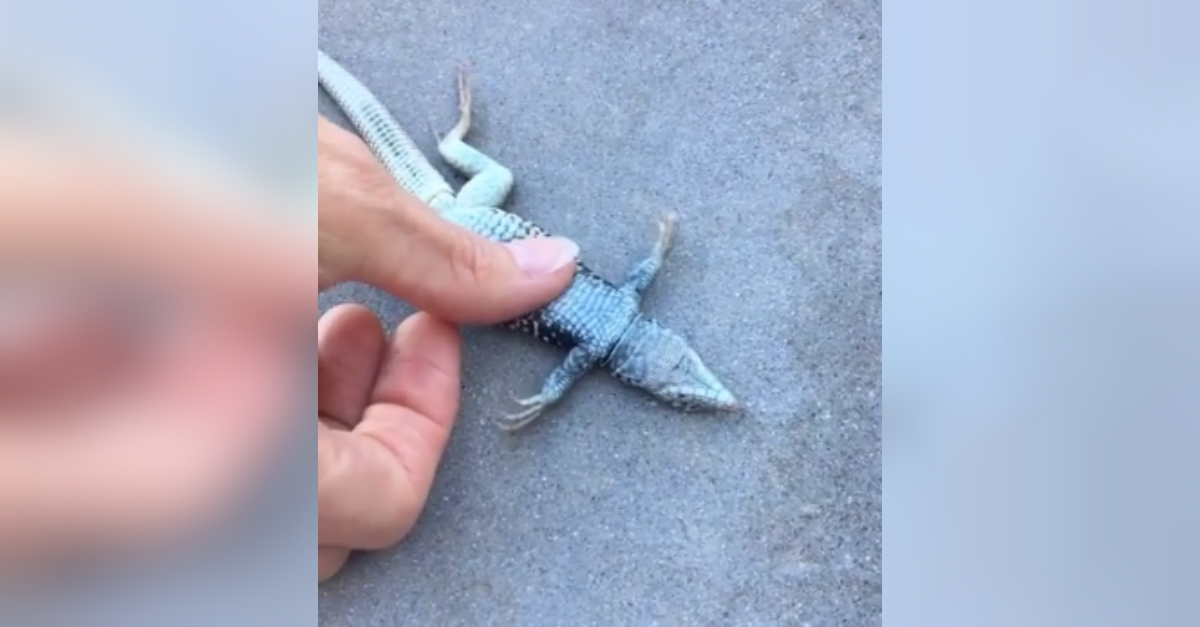 Mom Uses CPR To Revive Lizard Found in Pool
The annals of history are filled with stories describing how people's lives have been saved. These acts of heroism are always amazing and show the resilience of life on Earth. One of the most important lifesaving maneuvers is called cardiopulmonary resuscitation (CPR). This is a maneuver that is typically used to save the lives of people in the event that they stop breathing or their heart stops breathing. Even in hospitals, CPR forms the foundation of emergency codes where medical personnel rush in to try to save someone's life. Indeed, CPR has been seen on TV shows and movies as well, often referred to as Hollywood codes.
Over the years, CPR has saved countless lives. Now, there are classes where both children and adults can go in order to learn how to save lives. For example, even kids in classrooms have used CPR before, saving the lives of their fellow classmates. There are other certifications such as BLS and ACLS where people can learn about some of the other lifesaving techniques that people can use.
Some people might be surprised to hear that CPR can even be used to save the lives of animals! Even though animals have differently shaped hearts, all animals still require blood and oxygen to be pumped to their various tissues in order to survive. In this fashion, CPR can be used to do exactly that. It turns out that even small creatures can be revived and saved using CPR. That is exactly what happened in one fascinating story involving a mom, a pool, and a lizard.
Recently, a video was posted of a family that was just enjoying their day at the pool when all of a sudden they spotted a lizard. They were watching the lizard and couldn't quite figure out what was going on. Then, all of a sudden, the lizard started to sink. It turns out that not all lizards are able to swim. The mother decided that she needed to do something about the situation. She immediately lept into action and jumped into the pool. She swims to the bottom of the pool in search of the poor lizard and eventually found him. She dragged him from the bottom of the pool and moved him to safety.
All of a sudden, she starts to perform chest compressions on the pool lizard in an event to revive him. The lizard doesn't appear to be breathing and is clearly in distress. It's unclear exactly what is happening; however, she is is using her finger to put pressure on what should be his rib cage. The family believes that this is it for the poor lizard. But the mom decides not to give up. The video goes on for several suspenseful minutes. At the end of the video, the lizard finally starts to breathe once again! The lizard rights himself and gets back on his feet! The mom actually used CPR to save the life of a lizard.
This video simply shows that peopel can use CPR to do amazing things. While it is critical for peopel to know how to use CPR to save the lives of humans, it is just as important for people to do eveything they can to save the lives of animals as well. The applications of CPR are important and there are classes people can take to improve their certifications This video went viral and simply serves as a testament to what peopel can do when they are inspired by simple acts of heroism. CPR can save countless lives.
AI, Childhood Images and a Holocaust Survivor Finding Her History Again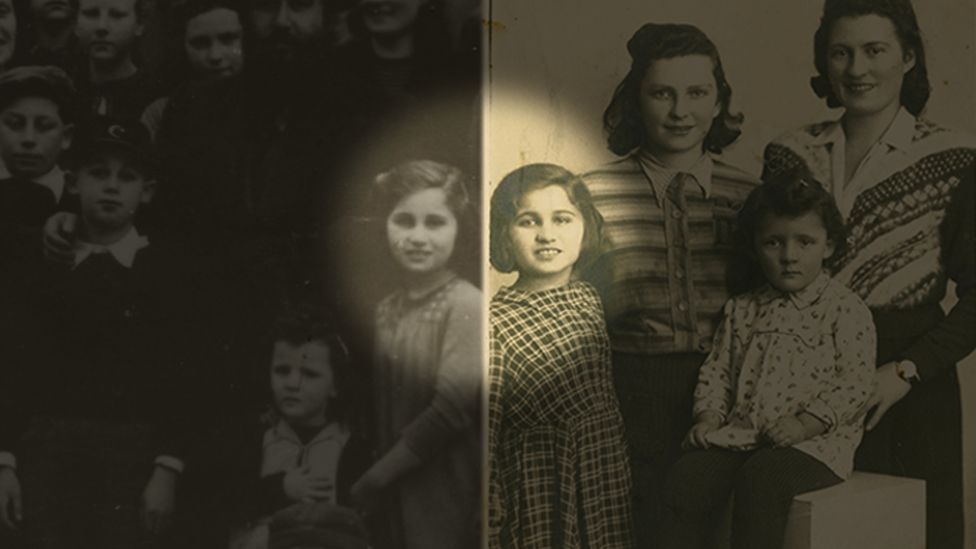 The first half the 20th century was not a good one for Blanche Fixler. As a Jew, she was a target for the Nazis, who succeeded in killing at least 6 million of her countrymen. They were so close to Fixler, at one point she was hiding underneath a bed trying not to breathe. Had she made a noise, the Nazi troops searching the room she was in would have grabbed her in an instant. Through luck, fear, feistiness and perseverance, Fixler survived the Holocaust.
Now, almost some 80 years later, Blanche Fixler is relieving history thanks to artificial intelligence, or AI. A program written by Daniel Pratt, also known as a engineer at Google, has become extremely effective at matching people's faces to their parts in history. In fact, it was so effective, it had a direct impact on Fixler; the software found her face in a historical image from the war period that no one previously knew was Blanche at all. She was just another face of thousands lost until she wasn't.
Dubbed "Numbers to Names," Pratt's program relies on the technology of facial recognition to do its work. While a person's appearance might change over time, their facial structure doesn't. And that makes for a comparable identification when the details are run through the thousands of calculations per second via the software.
In some respects, the software works with the logic of connecting dots. As it makes connections, it builds on that library and makes more connections. Many photos may have one or even two connections, but they still have five or a dozen more than are unknown. By constantly running and making new connections, the software persistently whittles away at the challenge. As it turned out, one of those successes was Blanche Fixler.
Blanche Fixler today is at the ripe age of 86. She is a world away from Germany and Poland and the nightmare she lived through, ensconced in the urban distance of New York. However, thanks to Pratt's program, Fixler has now been identified as a child in two historical photos. Pratt's software did the hard work and connected the dots.
Among the many who were grabbed, rounded up and killed in Poland, Fixler's entire family were victims of the Nazis. At the time, Blanche's name was Bronia to her family, but that was left in the past as she survived the war. Her luck was made possible by an aunt who hid Fixler from the soldiers regularly looking for Jews in hiding. When Fixler saw the photos that had her in them, she also identified her aunt as well as other relatives. That in turn creates more connections that Pratt and those using the software can benefit from in their ongoing work of identification.
The work has been partnered with the U.S. Holocaust Memorial Museum, and it continues to be worked on to provide closure and dignity for the thousands of families related to the victims of the Holocaust. By personalizing the faces of the 6 million, they gain a confirmed history versus being nameless and unknown among the masses lost.