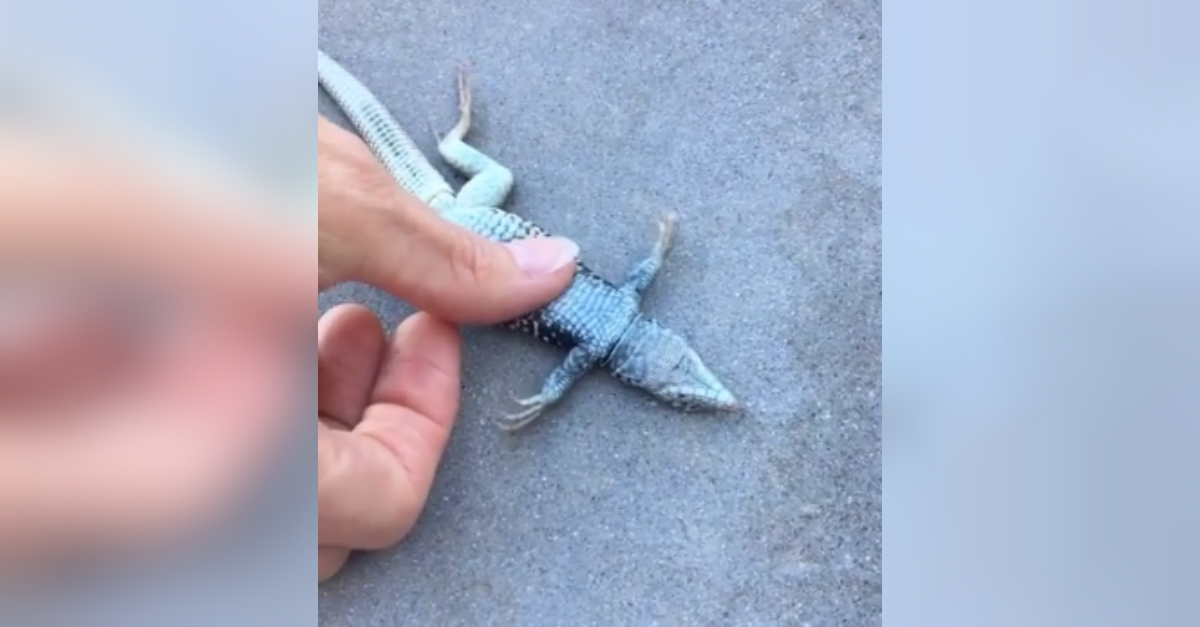 Mom Uses CPR To Revive Lizard Found in Pool
The annals of history are filled with stories describing how people's lives have been saved. These acts of heroism are always amazing and show the resilience of life on Earth. One of the most important lifesaving maneuvers is called cardiopulmonary resuscitation (CPR). This is a maneuver that is typically used to save the lives of people in the event that they stop breathing or their heart stops breathing. Even in hospitals, CPR forms the foundation of emergency codes where medical personnel rush in to try to save someone's life. Indeed, CPR has been seen on TV shows and movies as well, often referred to as Hollywood codes.
Over the years, CPR has saved countless lives. Now, there are classes where both children and adults can go in order to learn how to save lives. For example, even kids in classrooms have used CPR before, saving the lives of their fellow classmates. There are other certifications such as BLS and ACLS where people can learn about some of the other lifesaving techniques that people can use.
Some people might be surprised to hear that CPR can even be used to save the lives of animals! Even though animals have differently shaped hearts, all animals still require blood and oxygen to be pumped to their various tissues in order to survive. In this fashion, CPR can be used to do exactly that. It turns out that even small creatures can be revived and saved using CPR. That is exactly what happened in one fascinating story involving a mom, a pool, and a lizard.
Recently, a video was posted of a family that was just enjoying their day at the pool when all of a sudden they spotted a lizard. They were watching the lizard and couldn't quite figure out what was going on. Then, all of a sudden, the lizard started to sink. It turns out that not all lizards are able to swim. The mother decided that she needed to do something about the situation. She immediately lept into action and jumped into the pool. She swims to the bottom of the pool in search of the poor lizard and eventually found him. She dragged him from the bottom of the pool and moved him to safety.
All of a sudden, she starts to perform chest compressions on the pool lizard in an event to revive him. The lizard doesn't appear to be breathing and is clearly in distress. It's unclear exactly what is happening; however, she is is using her finger to put pressure on what should be his rib cage. The family believes that this is it for the poor lizard. But the mom decides not to give up. The video goes on for several suspenseful minutes. At the end of the video, the lizard finally starts to breathe once again! The lizard rights himself and gets back on his feet! The mom actually used CPR to save the life of a lizard.
This video simply shows that peopel can use CPR to do amazing things. While it is critical for peopel to know how to use CPR to save the lives of humans, it is just as important for people to do eveything they can to save the lives of animals as well. The applications of CPR are important and there are classes people can take to improve their certifications This video went viral and simply serves as a testament to what peopel can do when they are inspired by simple acts of heroism. CPR can save countless lives.
Saskatoon Dog Lost In Blizzard Reunited With Family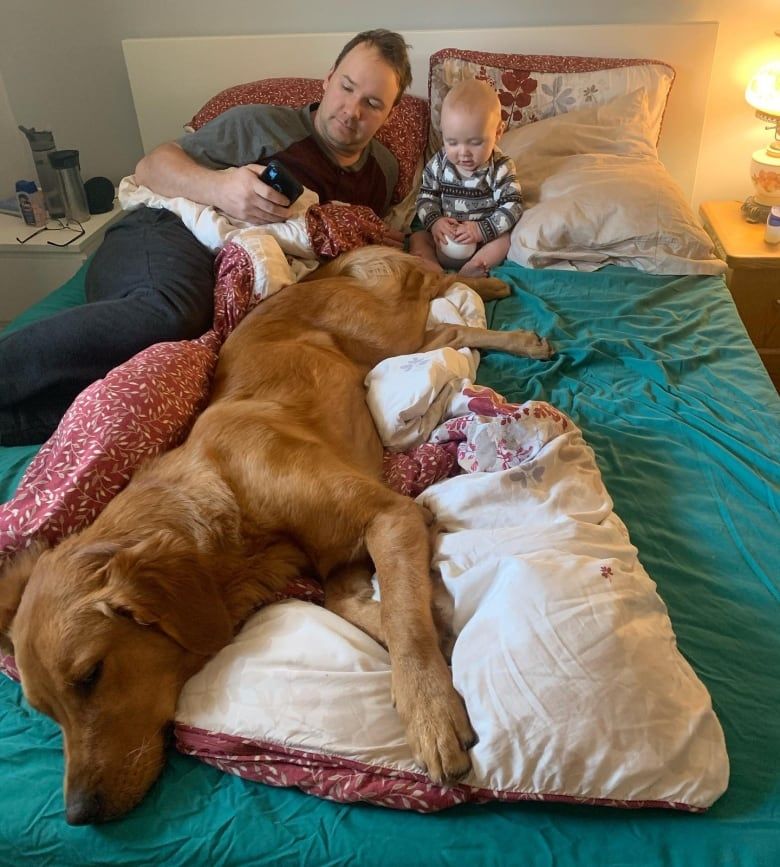 A dog is back into the warmth of it's home and the loving arms of its owners after spending three days lost in a blizzard, which many feared had killed him.
Despite the worries, efforts to find the Golden Retriever never ceased, and the outpouring of social media support showed that humankind is still helpful and sympathetic.
A cross-country skier returned the year and a half old Golden Retriever after finding him with only minor injuries despite three days in a snowstorm.
It all began in Saskatoon last Sunday when the dog's owner Julia Neufeldt agreed to let Louie hit the Furdale Dog Park to have some outdoor fun. A close friend had asked to walk the dog they decided to let him go.
However, the fun dog walk led to terror as Louie had wandered off, and they could not find him anywhere. Julia, who was devastated by the news, had become consumed with thoughts of all the possibilities, especially with the vast expanse that they had to search for the Retriever. She added that it felt as though a family member had gone missing, and it was overwhelming.
As desperation kicked in, Julia took to Facebook to share her pain with friends and family, but what happened next blew her mind. It's like the whole town heard about what happened, and the show of support kept rolling in, and so many searched for the missing pet dog.
Bolster From Social media
Julia said she expected a few dozen friends to share the information if anyone came across the dog. However, the post went viral, and not only friends but total strangers were sharing it and reaching out to the family to lend their support. Julia has a seven-month-old son so venturing out into the snowstorm to search for the dog was not possible.
However, scores of volunteers kept up the search and kept her updated by sending images whenever they spotted the dog. It was hurtful that Louie could be seen but was not accessible. They then lost sight of him, but on Wednesday, everyone decided to make a last-ditch effort to find the dog and get him home.
Julia had joined the search at this point, armed with a blanket and a glimmer of hope that finding Louie was still a possibility. Then the best phone call they could receive came in from the Saskatoon Animal Control Agency. They told her someone had seen Louie.
The cross-country skier was brought to Louie by his dog Banjo, amid their trip. The Animal Control team then linked the skier to Julia, who was delighted and thankful.
She had a mixture of emotions from shock to relief at getting back the dog safely. According to Julia, Louie has lost a few pounds but is poised to recover. He has a torn ACL but will get a surgery done soon.
She has since shared the great news with newfound friends on Facebook, and the encouragement and complimentary messages continued to flow.
Julia says her family is still in astonishment at how people rallied around despite not knowing them. She says this act of kindness outshines any negative news.
In the meantime, Louie will have to stay put for a while, but he is being fed, pampered, and showered with love. Julia adds that the little things that would bug her, like Louie wanting to run in and out of the house continually, are now minuscule after what they just endured.
She says the empty nest feeling has dissipated, and they are happy to have him in the warmth of the house again.