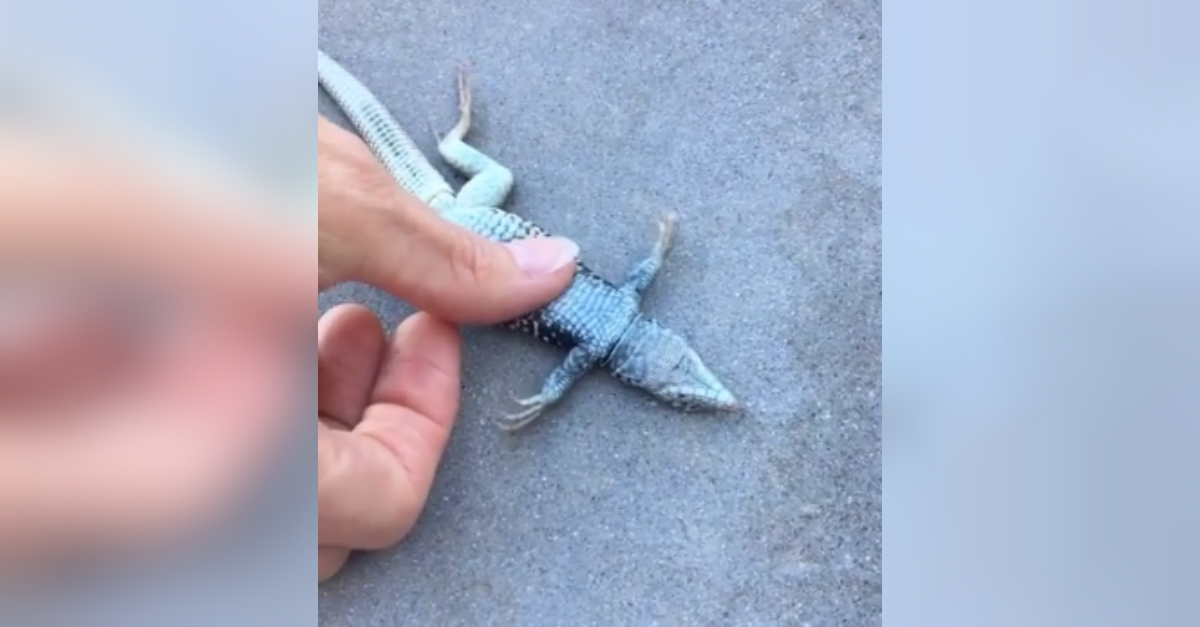 Mom Uses CPR To Revive Lizard Found in Pool
The annals of history are filled with stories describing how people's lives have been saved. These acts of heroism are always amazing and show the resilience of life on Earth. One of the most important lifesaving maneuvers is called cardiopulmonary resuscitation (CPR). This is a maneuver that is typically used to save the lives of people in the event that they stop breathing or their heart stops breathing. Even in hospitals, CPR forms the foundation of emergency codes where medical personnel rush in to try to save someone's life. Indeed, CPR has been seen on TV shows and movies as well, often referred to as Hollywood codes.
Over the years, CPR has saved countless lives. Now, there are classes where both children and adults can go in order to learn how to save lives. For example, even kids in classrooms have used CPR before, saving the lives of their fellow classmates. There are other certifications such as BLS and ACLS where people can learn about some of the other lifesaving techniques that people can use.
Some people might be surprised to hear that CPR can even be used to save the lives of animals! Even though animals have differently shaped hearts, all animals still require blood and oxygen to be pumped to their various tissues in order to survive. In this fashion, CPR can be used to do exactly that. It turns out that even small creatures can be revived and saved using CPR. That is exactly what happened in one fascinating story involving a mom, a pool, and a lizard.
Recently, a video was posted of a family that was just enjoying their day at the pool when all of a sudden they spotted a lizard. They were watching the lizard and couldn't quite figure out what was going on. Then, all of a sudden, the lizard started to sink. It turns out that not all lizards are able to swim. The mother decided that she needed to do something about the situation. She immediately lept into action and jumped into the pool. She swims to the bottom of the pool in search of the poor lizard and eventually found him. She dragged him from the bottom of the pool and moved him to safety.
All of a sudden, she starts to perform chest compressions on the pool lizard in an event to revive him. The lizard doesn't appear to be breathing and is clearly in distress. It's unclear exactly what is happening; however, she is is using her finger to put pressure on what should be his rib cage. The family believes that this is it for the poor lizard. But the mom decides not to give up. The video goes on for several suspenseful minutes. At the end of the video, the lizard finally starts to breathe once again! The lizard rights himself and gets back on his feet! The mom actually used CPR to save the life of a lizard.
This video simply shows that peopel can use CPR to do amazing things. While it is critical for peopel to know how to use CPR to save the lives of humans, it is just as important for people to do eveything they can to save the lives of animals as well. The applications of CPR are important and there are classes people can take to improve their certifications This video went viral and simply serves as a testament to what peopel can do when they are inspired by simple acts of heroism. CPR can save countless lives.
Brave 12-Year-Old Girl Saves Family from Carbon Monoxide Poisoning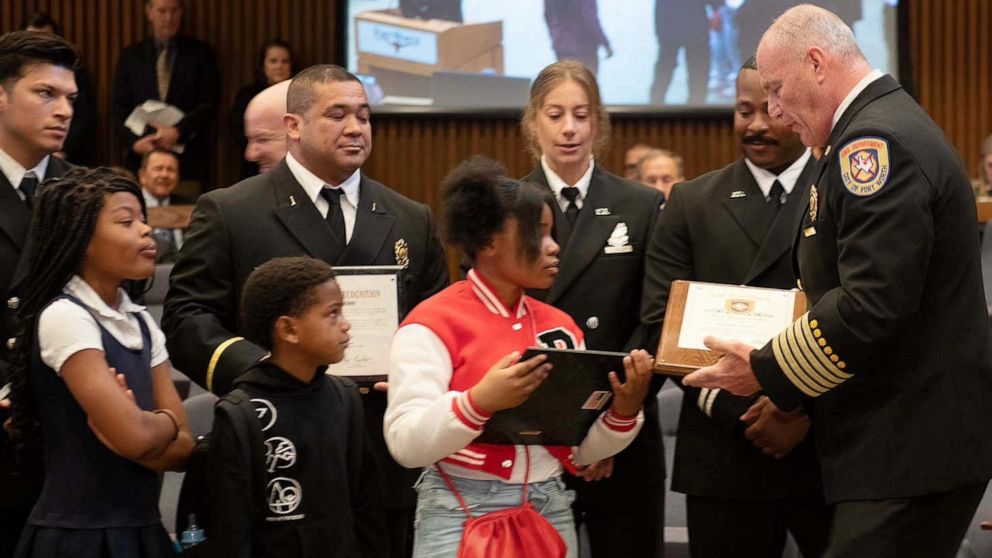 In a remarkable act of courage and quick thinking, 12-year-old Jaziyah Parker from Fort Worth, Texas, became a true hero when she saved her family from a dangerous situation. Jaziyah's keen observation and immediate action prevented a potential tragedy from unfolding.
One day, while Jaziyah was at home, she noticed something was wrong. Her mother and younger brother began to feel sick and lose consciousness. Jaziyah didn't panic but instead sprang into action. She grabbed the phone and dialed 911, desperately seeking help. In the recording of the 911 call, Jaziyah can be heard saying, "Something wrong with my mama. Can you hurry up and come?" Her plea for assistance was a crucial step that would ultimately save her entire family.
Little did Jaziyah know, her family's home was filling up with a silent but deadly gas called carbon monoxide. This odorless and colorless gas can be extremely harmful and even fatal when inhaled. But Jaziyah's sharp instincts and timely call for help prevented a tragic outcome. Her actions ensured that her family received the necessary assistance in time.
The Fort Worth Fire Department recognized Jaziyah's bravery and quick thinking during a special ceremony held on May 23, 2023. The firefighters honored her for her heroic act, commending her for the bravery she displayed in a challenging situation. Jaziyah's actions exemplify the importance of staying calm and taking action during emergencies.
Carbon monoxide poisoning is a serious concern, as it can occur in any home due to faulty appliances, heating systems, or ventilation issues. This incident serves as a reminder for everyone to have carbon monoxide detectors installed in their homes and to be aware of the signs and symptoms of poisoning. Symptoms such as dizziness, headaches, nausea, and confusion should never be ignored, as they could indicate carbon monoxide exposure.
Jaziyah's story is an inspiration to us all. Her courage and quick response saved her family from a potentially fatal situation. She serves as a shining example of how even young individuals can make a significant impact and help those in need. Her actions remind us that heroes can emerge at any age, and we should always be prepared to lend a helping hand in times of crisis.