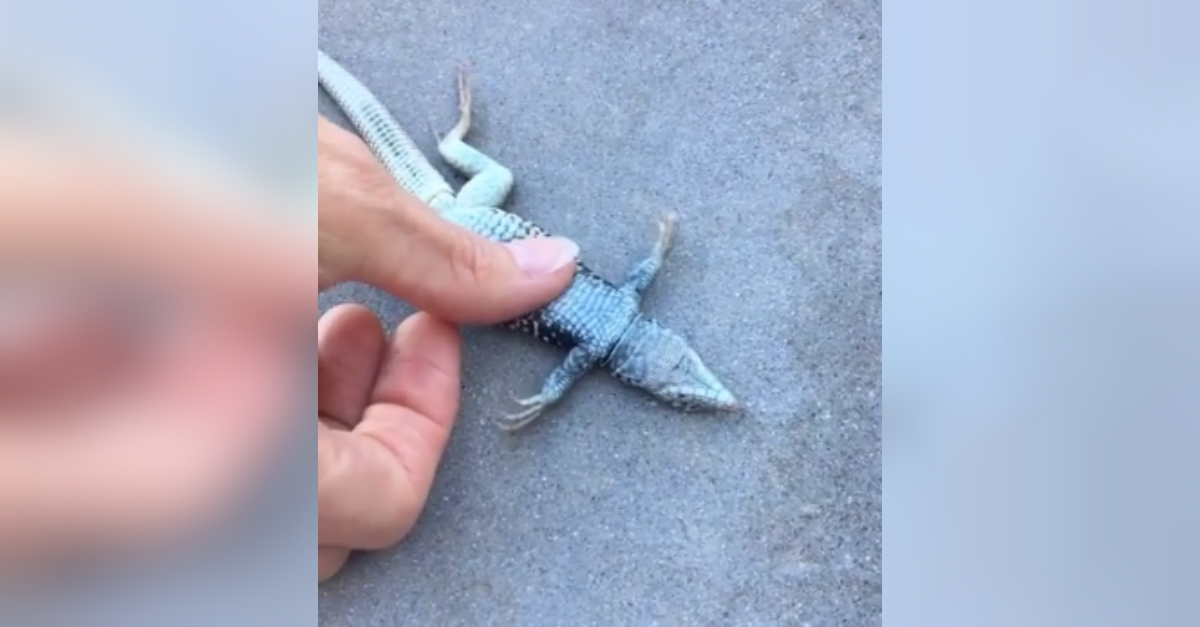 Mom Uses CPR To Revive Lizard Found in Pool
The annals of history are filled with stories describing how people's lives have been saved. These acts of heroism are always amazing and show the resilience of life on Earth. One of the most important lifesaving maneuvers is called cardiopulmonary resuscitation (CPR). This is a maneuver that is typically used to save the lives of people in the event that they stop breathing or their heart stops breathing. Even in hospitals, CPR forms the foundation of emergency codes where medical personnel rush in to try to save someone's life. Indeed, CPR has been seen on TV shows and movies as well, often referred to as Hollywood codes.
Over the years, CPR has saved countless lives. Now, there are classes where both children and adults can go in order to learn how to save lives. For example, even kids in classrooms have used CPR before, saving the lives of their fellow classmates. There are other certifications such as BLS and ACLS where people can learn about some of the other lifesaving techniques that people can use.
Some people might be surprised to hear that CPR can even be used to save the lives of animals! Even though animals have differently shaped hearts, all animals still require blood and oxygen to be pumped to their various tissues in order to survive. In this fashion, CPR can be used to do exactly that. It turns out that even small creatures can be revived and saved using CPR. That is exactly what happened in one fascinating story involving a mom, a pool, and a lizard.
Recently, a video was posted of a family that was just enjoying their day at the pool when all of a sudden they spotted a lizard. They were watching the lizard and couldn't quite figure out what was going on. Then, all of a sudden, the lizard started to sink. It turns out that not all lizards are able to swim. The mother decided that she needed to do something about the situation. She immediately lept into action and jumped into the pool. She swims to the bottom of the pool in search of the poor lizard and eventually found him. She dragged him from the bottom of the pool and moved him to safety.
All of a sudden, she starts to perform chest compressions on the pool lizard in an event to revive him. The lizard doesn't appear to be breathing and is clearly in distress. It's unclear exactly what is happening; however, she is is using her finger to put pressure on what should be his rib cage. The family believes that this is it for the poor lizard. But the mom decides not to give up. The video goes on for several suspenseful minutes. At the end of the video, the lizard finally starts to breathe once again! The lizard rights himself and gets back on his feet! The mom actually used CPR to save the life of a lizard.
This video simply shows that peopel can use CPR to do amazing things. While it is critical for peopel to know how to use CPR to save the lives of humans, it is just as important for people to do eveything they can to save the lives of animals as well. The applications of CPR are important and there are classes people can take to improve their certifications This video went viral and simply serves as a testament to what peopel can do when they are inspired by simple acts of heroism. CPR can save countless lives.
Grandpa Rudy Noorlander's Remarkable Recovery After Grizzly Bear Attack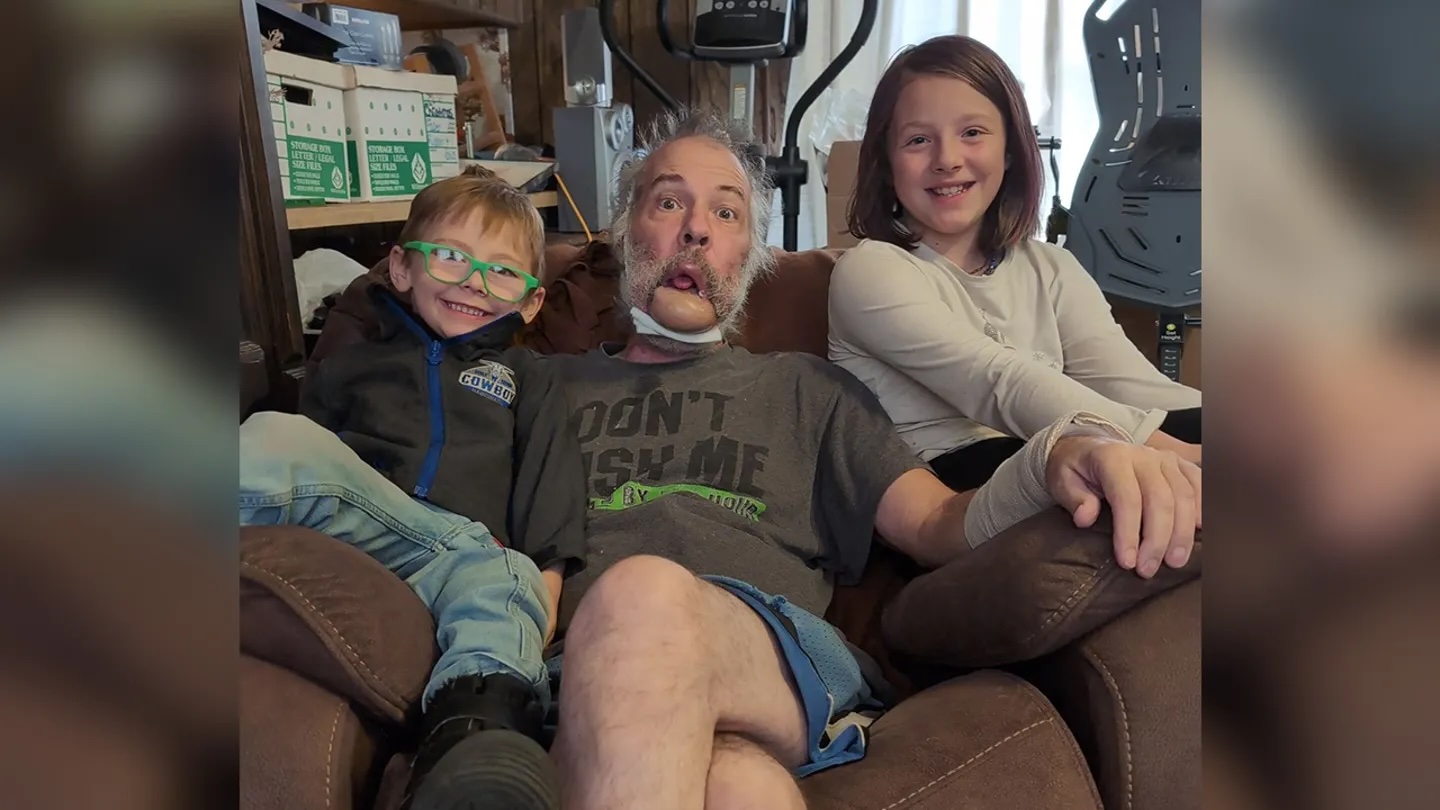 In the rugged wilderness of Montana, a brave 61-year-old man named Rudy Noorlander faced a terrifying encounter with a 9-foot-tall grizzly bear that left him with a ripped-off jaw. Despite this harrowing experience, Rudy's indomitable spirit and determination to recover have amazed his family and community.
On September 8th, while helping a father and son track a shot deer in Custer Gallatin National Forest, Rudy unexpectedly crossed paths with the massive grizzly bear. In a moment of sheer surprise, the bear attacked him, resulting in what Rudy humorously described as the "most disgusting French kiss of his life." The bear tore into his lower jaw, leaving Rudy in a life-threatening situation.
Recalling the traumatic incident, Rudy shared that the attack happened so quickly that he couldn't deploy his bear spray in time, and a misfire from his gun further complicated the situation. Desperate to fend off the bear, Rudy resorted to using his hands, but the grizzly clamped onto his lower jaw with incredible force. Despite the unbearable pain and the bear's rancid breath, Rudy valiantly fought for his life.
Miraculously, Rudy survived the ordeal, and he is expected to make a full recovery. Reflecting on the incident, he acknowledged that there were things he could have done differently to change the outcome, but he remains optimistic about the future. Supported by his family, including daughter Ashley, Rudy jokingly declared that he's going to be "like Rambo out there" in the Montana wilderness.
Despite facing one of the most challenging moments of his life, Rudy Noorlander maintains a positive and resilient attitude. Describing him as the "most positive person" she knows, Ashley praised her father's will to live and his fighting spirit. Rudy, a Montana native, owns Alpine Adventures, a snowmobile rental shop in Big Sky, and the incident has strengthened his connection with family, God, and personal growth.
With unwavering faith, Rudy believes that there is a purpose for his survival, and he plans to share his story through church devotionals and inspirational talks. He sees the attack as a turning point that has guided the rest of his life's journey.