Mom Forgets Her Baby at Airport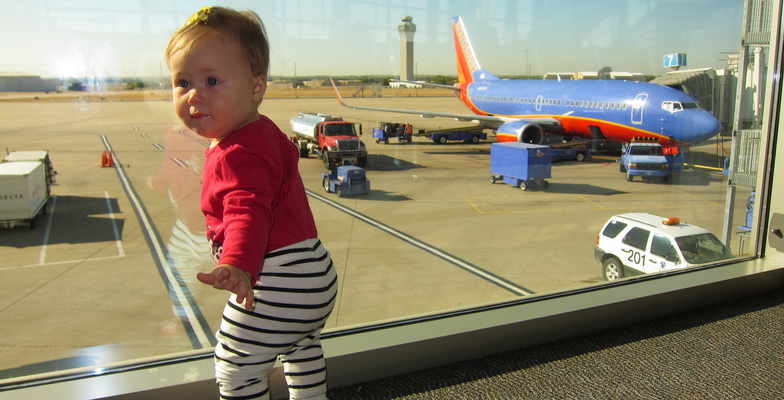 In a plot that could make a Home Alone movie, a plane had to turn around after a mom informed a flight attendant that she forgot her child at the King Abdulaziz International Airport. The mom was on a Saudia Airlines flight when she realized she left her baby in the boarding area at the airport. She got on the plane, sat through the takeoff process, and then realized that she didn't have her baby. The pilot was able to make arrangements to turn the plane around. In the viral video, the pilot is asking air traffic control if they can come back because a passenger forgot the child.
Every mom has had some forgetful moments, including before they even become a mom and are going through pregnancy. They don't call it pregnancy brain for nothing. While it's possible a mom can forget to pick up a child from school or maybe turned her back in a grocery store, causing a toddler to run around for a few minutes, nothing is as bad as leaving your child at the airport.
Traveling with kids can be hard and it's an exhausting experience, but forgetting a child in an airport seems like a new level of forgetfulness.
The flight was from Jeddah, Saudi Arabia, to Kuala Lumpur, Malaysia. When the plane had already taken off, the mother frantically informed the crew that she had forgotten the baby in the boarding area. A YouTube video captured the conversation between the pilot and the air controller operator and the video has gone viral, with over 1.8 million views. The pilot requests that the flight come back because a passenger forget the baby. He adds in the quote "the poor thing." The air traffic staff needs the pilot to confirm the story, probably because they think it is so outrageous. The pilot confirms the story and says that the passenger refuses to continue the flight. Finally, air traffic controllers agree that the plane can head back to the gate and admit they haven't heard this before.
The details of why and how the mother forgot the baby haven't been released. Many people are trying to fill in the blanks and are asking if the mom was perhaps just too sleep deprived to notice. Maybe she thought her husband or someone else in the party was carrying on the child. Maybe she had older kids who were also flying and she got too distracted trying to take care of them all. Luckily, baby and mom were reunited at the airport after the plane turned back and everyone made it home safely.
Reactions on social media were mixed. Some can't fathom how a mom forgets a baby at the airport, but there are plenty of stories were children were left at malls or the grocery store. Many people are shocked that it was an airport, out of all places. One Twitter user pointed out that planes will rarely take off immediately once you are boarded, so you have to sit there waiting and waiting and it seems pretty hard to imagine that during that time period, she didn't notice her baby was missing. Some are also pointing out how nobody in the airport noticed an unattended baby. Some people are calling out the mother as careless and neglectful, while others are more sympathetic and understanding that mom life is difficult and things can happen. Everyone is glad that the baby is okay and one day this child will have a story that can top every other story when it comes to moms forgetting their children.
Why women make capable firefighters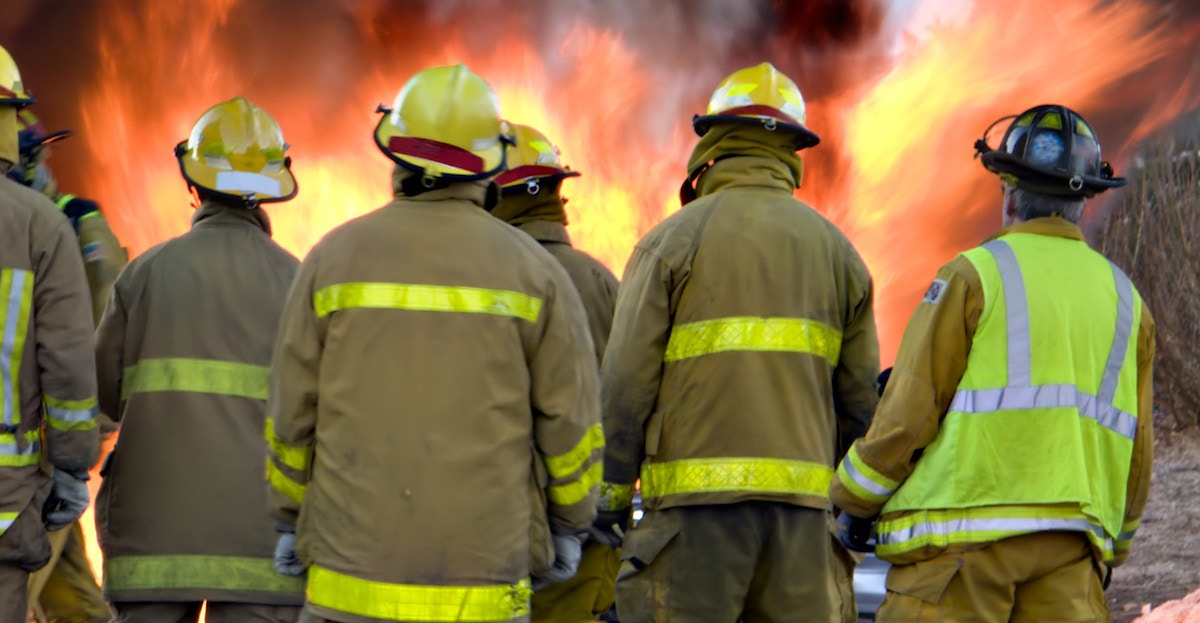 It's unfortunate that the idea persists in society that women are not capable of working as firefighters. As women have become increasingly prominent in other industries that have been traditionally dominated by males such as construction and logging, their numbers on the ranks of firefighting squads continue to remain low.
Take the Fire Department of New York as an example. In 2018, five women succeeded in graduating from New York City's Fire Academy. While some progress has been made for women in the FDNY since the fire department lost a gender discrimination lawsuit back in 1982, there are still fewer than one percent of firefighters for the department who are female. While fire departments in cities such as Seattle, Minneapolis, and Miami have more women, the average for fire departments across the nation is only about five percent female.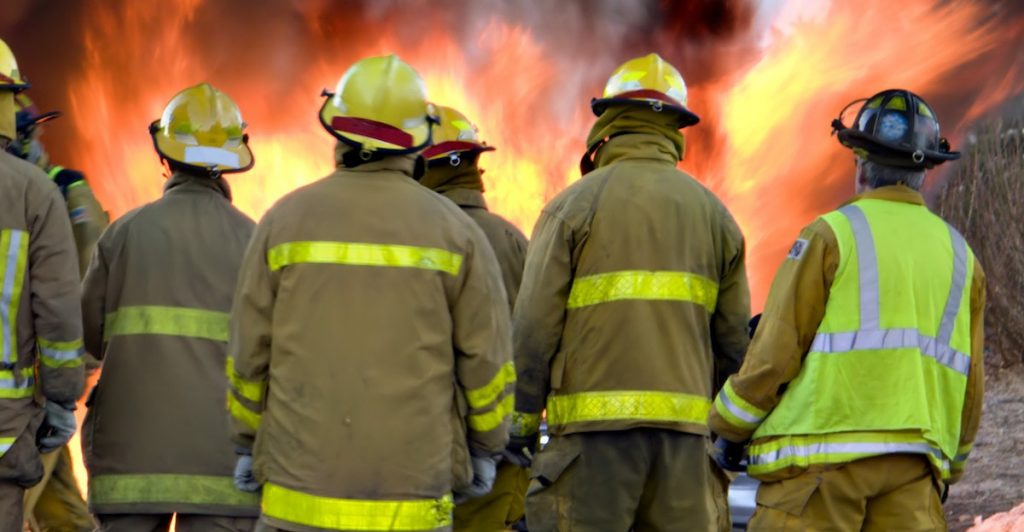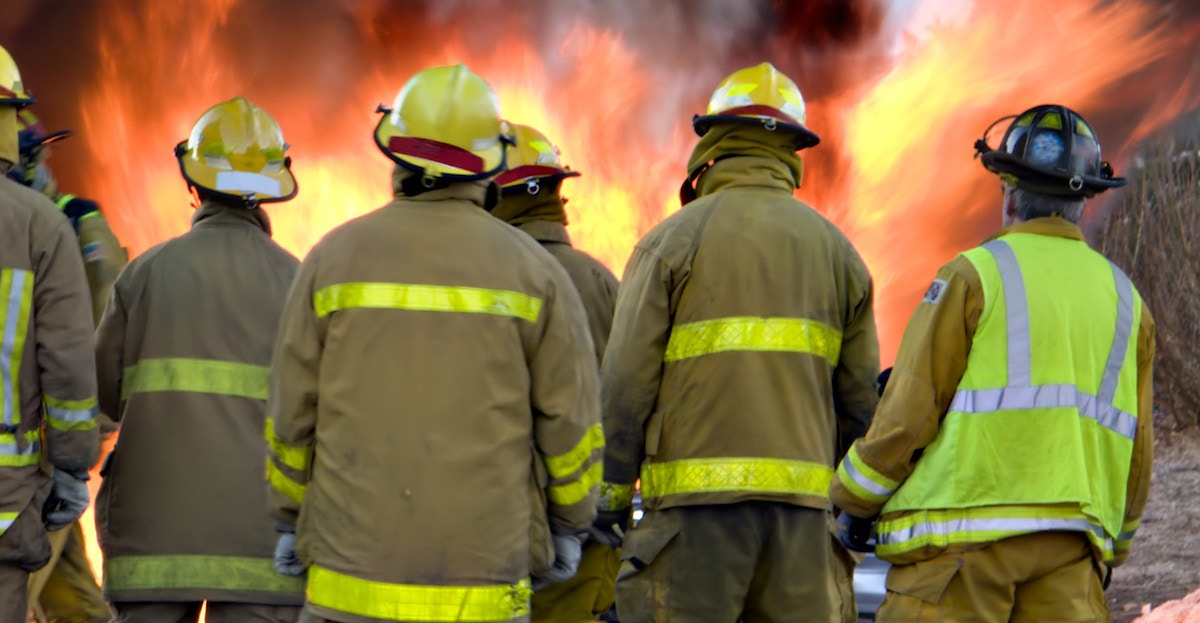 Historically, women have long been successfully putting out fires in this country. Back in 1815, Molly Williams volunteered to serve at the firehouse fo New York City's Oceanus Engine Company No. 11. Williams was a female slave working with a company that was not only all male, but all white as well. Williams was offered a job after she single-handedly handled a call when every man in the company was unable to handle the call because of being infected by the flu.
Another early female firefighter in the US was Emma Vernell. She was 50 years old when she became the first woman to work as a firefighter in the state of New Jersey.
Some people continue to wonder if women are really capable of working as firefighters. One needs only look at statistics to find an answer to this quandary. Consider statistics from the national Candidate Physical Abilities Test that firefighters need to pass. In 2008, 70 percent of all women who took the exam passed. This figure is not significantly far behind the percentage of men who passed the exam. In the same year, 75 percent of men passed. This shows that women are not statistically far behind men in taking the exam and passing or failing is more a matter of individual capabilities than a question of gender.
It's likely that women remain underrepresented in the firefighting profession because of traditionally perceived gender roles. Fire departments all over the country have been found to have testing and qualification procedures that not only discriminate against women, but also against minorities as well. Available equipment is often designed to fit men rather than women. Also, harassment toward women is rampant in some departments.
Nevertheless, women succeed in careers as firefighters. In fact, hundreds of women have attained the rank of captain or lieutenant in their careers as firefighters. In fact, the city of San Francisco fire department was led by a woman, Chief JoAnne Hayes-White, as of 2004.
It's important that people realize that females are perfectly capable of serving as firefighters because, as a female Wisconsin firefighter once remarked, "No one cares if you're a woman when their house is on fire".