Mom Forgets Her Baby at Airport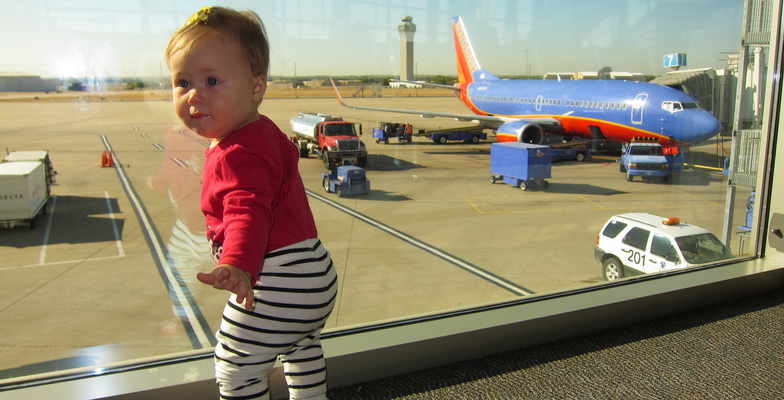 In a plot that could make a Home Alone movie, a plane had to turn around after a mom informed a flight attendant that she forgot her child at the King Abdulaziz International Airport. The mom was on a Saudia Airlines flight when she realized she left her baby in the boarding area at the airport. She got on the plane, sat through the takeoff process, and then realized that she didn't have her baby. The pilot was able to make arrangements to turn the plane around. In the viral video, the pilot is asking air traffic control if they can come back because a passenger forgot the child.
Every mom has had some forgetful moments, including before they even become a mom and are going through pregnancy. They don't call it pregnancy brain for nothing. While it's possible a mom can forget to pick up a child from school or maybe turned her back in a grocery store, causing a toddler to run around for a few minutes, nothing is as bad as leaving your child at the airport.
Traveling with kids can be hard and it's an exhausting experience, but forgetting a child in an airport seems like a new level of forgetfulness.
The flight was from Jeddah, Saudi Arabia, to Kuala Lumpur, Malaysia. When the plane had already taken off, the mother frantically informed the crew that she had forgotten the baby in the boarding area. A YouTube video captured the conversation between the pilot and the air controller operator and the video has gone viral, with over 1.8 million views. The pilot requests that the flight come back because a passenger forget the baby. He adds in the quote "the poor thing." The air traffic staff needs the pilot to confirm the story, probably because they think it is so outrageous. The pilot confirms the story and says that the passenger refuses to continue the flight. Finally, air traffic controllers agree that the plane can head back to the gate and admit they haven't heard this before.
The details of why and how the mother forgot the baby haven't been released. Many people are trying to fill in the blanks and are asking if the mom was perhaps just too sleep deprived to notice. Maybe she thought her husband or someone else in the party was carrying on the child. Maybe she had older kids who were also flying and she got too distracted trying to take care of them all. Luckily, baby and mom were reunited at the airport after the plane turned back and everyone made it home safely.
Reactions on social media were mixed. Some can't fathom how a mom forgets a baby at the airport, but there are plenty of stories were children were left at malls or the grocery store. Many people are shocked that it was an airport, out of all places. One Twitter user pointed out that planes will rarely take off immediately once you are boarded, so you have to sit there waiting and waiting and it seems pretty hard to imagine that during that time period, she didn't notice her baby was missing. Some are also pointing out how nobody in the airport noticed an unattended baby. Some people are calling out the mother as careless and neglectful, while others are more sympathetic and understanding that mom life is difficult and things can happen. Everyone is glad that the baby is okay and one day this child will have a story that can top every other story when it comes to moms forgetting their children.
"Homeless Hero" Saves Multiple People from Fiery Highway Crash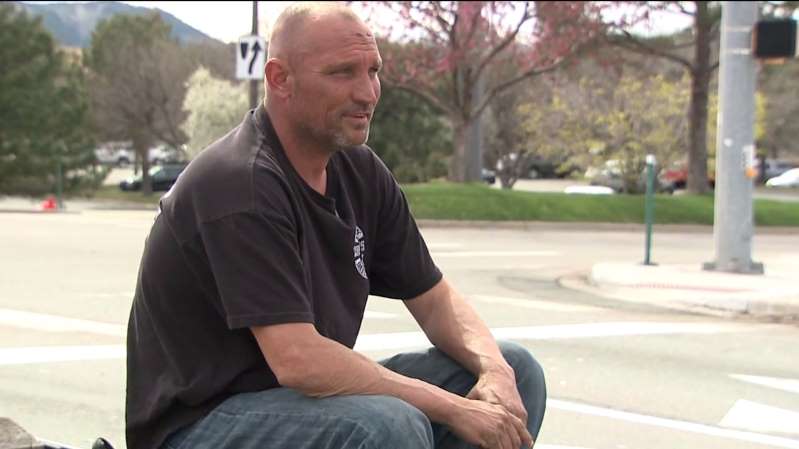 Just two short days ago a man named Darin Barton, who the people and news are calling the "Homeless Hero," saved multiple people from a fiery car crash on Colorado's Interstate 70.
Reports say the late April crash was caused by a truck driver that had lost control of his vehicle and collided with oncoming traffic. The same company has a bad history of problems with their vehicles. There are multiple reports letting trucks in need of repair on the road—including vehicles with break problems.
Luckily for the survivors of the crash, Darin Barton just happened to be passing by. Barton, a local homeless man, saw the crash happen and immediately sprang into action. He was able to pull several victims from the wreckage before emergency services arrived on the scene. The survivors of the crash are all lucky to have had the "Homeless Hero" passing by in their time of need.
Interestingly, this isn't the first time Barton has been a hero to the victims of a traffic accident. Two years ago, Barton saved a woman named Valerie Blease from a flaming car wreck. Blease describes how the collision left her confused and unable to escape her burning car when the "Homeless Hero" arrived and pulled her from the fire. She recalls that in the moment, she didn't know what was happening, only that someone was telling her there was a fire and she needed to get out.
Barton has become something of a local celebrity in Colorado despite his homelessness. He has appeared several times on the local news. Each of these appearances have been stories covering his heroics and even interviews with the "Homeless Hero" and the people he has saved. One of the victims of April's pileup said she "wasn't surprised" to learn that Barton had saved people from these kinds of wrecks before.
Not to leave this selfless hero unrewarded, the local community has banded together and raised thousands of dollars to help Barton in his time of need. Just like he has helped save people from car crashes on multiple occasions, the people of Colorado have come together to help Barton. Local news agencies have started a fundraising effort that has, so far, raised thousands of dollars to help cover Barton's costs as he finds work and a place to live. There have been some concerns that Barton may be the target of robbery given his insecure living situation and sudden rush to local fame, but a few local news agencies said they are working with local authorities to help ensure Barton's safety.
Darin Barton, the "Homeless Hero," is an inspiration reminder that even those of us with the least to give can still help people in the time of need. When interviewed, Barton said he was just helping people in need and hopes that others will be inspired to do the same.