Mom Forgets Her Baby at Airport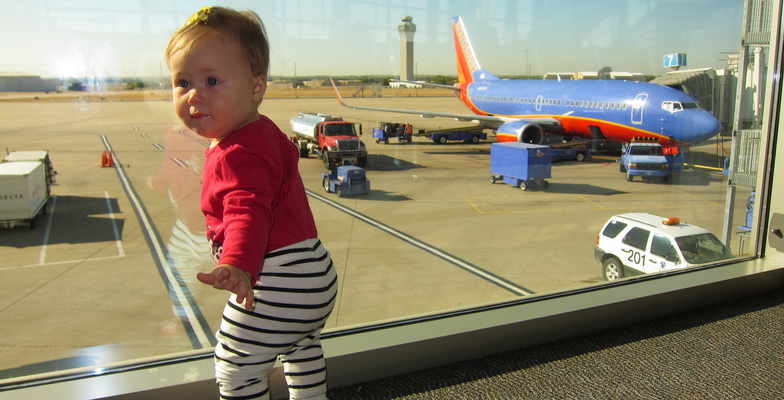 In a plot that could make a Home Alone movie, a plane had to turn around after a mom informed a flight attendant that she forgot her child at the King Abdulaziz International Airport. The mom was on a Saudia Airlines flight when she realized she left her baby in the boarding area at the airport. She got on the plane, sat through the takeoff process, and then realized that she didn't have her baby. The pilot was able to make arrangements to turn the plane around. In the viral video, the pilot is asking air traffic control if they can come back because a passenger forgot the child.
Every mom has had some forgetful moments, including before they even become a mom and are going through pregnancy. They don't call it pregnancy brain for nothing. While it's possible a mom can forget to pick up a child from school or maybe turned her back in a grocery store, causing a toddler to run around for a few minutes, nothing is as bad as leaving your child at the airport.
Traveling with kids can be hard and it's an exhausting experience, but forgetting a child in an airport seems like a new level of forgetfulness.
The flight was from Jeddah, Saudi Arabia, to Kuala Lumpur, Malaysia. When the plane had already taken off, the mother frantically informed the crew that she had forgotten the baby in the boarding area. A YouTube video captured the conversation between the pilot and the air controller operator and the video has gone viral, with over 1.8 million views. The pilot requests that the flight come back because a passenger forget the baby. He adds in the quote "the poor thing." The air traffic staff needs the pilot to confirm the story, probably because they think it is so outrageous. The pilot confirms the story and says that the passenger refuses to continue the flight. Finally, air traffic controllers agree that the plane can head back to the gate and admit they haven't heard this before.
The details of why and how the mother forgot the baby haven't been released. Many people are trying to fill in the blanks and are asking if the mom was perhaps just too sleep deprived to notice. Maybe she thought her husband or someone else in the party was carrying on the child. Maybe she had older kids who were also flying and she got too distracted trying to take care of them all. Luckily, baby and mom were reunited at the airport after the plane turned back and everyone made it home safely.
Reactions on social media were mixed. Some can't fathom how a mom forgets a baby at the airport, but there are plenty of stories were children were left at malls or the grocery store. Many people are shocked that it was an airport, out of all places. One Twitter user pointed out that planes will rarely take off immediately once you are boarded, so you have to sit there waiting and waiting and it seems pretty hard to imagine that during that time period, she didn't notice her baby was missing. Some are also pointing out how nobody in the airport noticed an unattended baby. Some people are calling out the mother as careless and neglectful, while others are more sympathetic and understanding that mom life is difficult and things can happen. Everyone is glad that the baby is okay and one day this child will have a story that can top every other story when it comes to moms forgetting their children.
Three Week Pet and House Sitting Turns Into a Year Long Mystery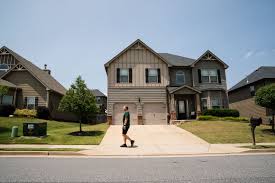 Any responsible pet owner knows that if you cannot bring the animals with you then you need to make arrangements to ensure they are taken care of. If you are going to be gone for any length of time it is also a good idea to have someone check in on the house once in a while to make sure everything is ok. Last year one Canadian man agreed to watch his neighbor's home while they were away.
The neighbors were going to be traveling for a few weeks visiting family overseas. They asked the man and his wife to watch the house and their pets and check on the house for three weeks while they went to Taiwan as his mother was dying and they wanted to see her and spend time with the family. They left the man $500 dollars for food for their 2 German Sheppards and their cat. The man agreed and went over daily to feed the pets and would walk through the house to check on things every week.
On July 1, he got an email asking if the man and his wife could watch things for a little longer. It was taking more time than they expected to take care of everything after his mother had died. They agreed and expected the man to return in 2 week's time. They never arrived and no other communications were received. On July 21, the man sent an email but never got a reply. By the end of the month the neighbor's cell phone had been disconnected and he was not responding to any email messages at all now. At some point in the following weeks a pipe had burst and ended up flooding the basement causing massive water damage. The man did not know what to do now since he still could not get in touch with the family.
He ended up paying someone out of his own pocket to have the leak fixed, and he also paid for one of their dogs to have surgery. This was quickly becoming a real nightmare situation, and worst of all, he had no idea how long it was going to last. He thought about trying to track them down via social media but they had a very common last name and he had no address or name for contact on who they were staying with in Taiwan so it seemed a search on his own was going to be fruitless.
The electricity was still running in the house, which the man credited to an autopayment. The internet was also still working. There was no way to track down a place of employment or other contact ins Canada who might know the couple and be able to help track them down. So, after waiting nearly a year, the man filed a missing person report with the police to try and get some help finding out what happened to the couple. Eventually, they got a response- there was good news and bad news.
The good news was that the couple were alive and well and not dead or in prison as the man had feared. The bad news was that they seemed to be very irresponsible and privileged people. They said they had asked a relative to come to get the pets and deal with the house but had never checked in with him to see if any of it had been done. They said the man and his wife could keep the pets if they wanted or he could find some way to take them off their hands. He also seemed to care little about the house and made a statement along the lines of – if we ever come back we can pay to fix it or just buy a new house.
The man said that he and his wife would keep the pets as they couldn't bear to give them up after a year of caring for them. They were also very worried about what this couple may do with animals they seemed to truly care so little about. It is one of the most bizarre stories ever, but at least it ends on a happy not and those pets are still in good hands and are being loved and cared for. But let this be a warning before anyone agrees to house sit or pet sit for something- get all the details and contact information before you ever say yes!