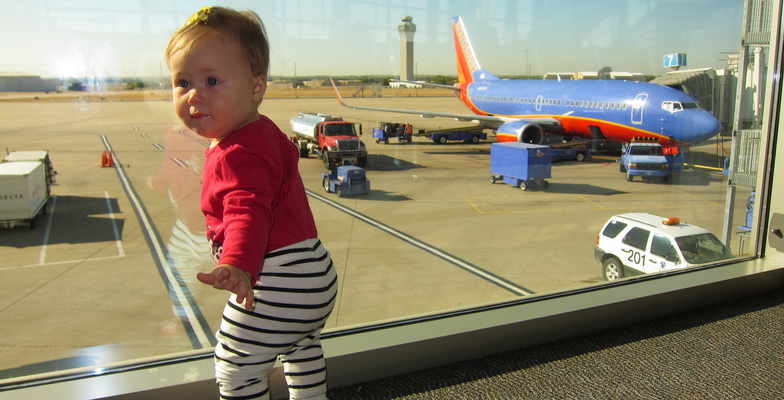 Mom Forgets Her Baby at Airport
In a plot that could make a Home Alone movie, a plane had to turn around after a mom informed a flight attendant that she forgot her child at the King Abdulaziz International Airport. The mom was on a Saudia Airlines flight when she realized she left her baby in the boarding area at the airport. She got on the plane, sat through the takeoff process, and then realized that she didn't have her baby. The pilot was able to make arrangements to turn the plane around. In the viral video, the pilot is asking air traffic control if they can come back because a passenger forgot the child.
Every mom has had some forgetful moments, including before they even become a mom and are going through pregnancy. They don't call it pregnancy brain for nothing. While it's possible a mom can forget to pick up a child from school or maybe turned her back in a grocery store, causing a toddler to run around for a few minutes, nothing is as bad as leaving your child at the airport.
Traveling with kids can be hard and it's an exhausting experience, but forgetting a child in an airport seems like a new level of forgetfulness.
The flight was from Jeddah, Saudi Arabia, to Kuala Lumpur, Malaysia. When the plane had already taken off, the mother frantically informed the crew that she had forgotten the baby in the boarding area. A YouTube video captured the conversation between the pilot and the air controller operator and the video has gone viral, with over 1.8 million views. The pilot requests that the flight come back because a passenger forget the baby. He adds in the quote "the poor thing." The air traffic staff needs the pilot to confirm the story, probably because they think it is so outrageous. The pilot confirms the story and says that the passenger refuses to continue the flight. Finally, air traffic controllers agree that the plane can head back to the gate and admit they haven't heard this before.
The details of why and how the mother forgot the baby haven't been released. Many people are trying to fill in the blanks and are asking if the mom was perhaps just too sleep deprived to notice. Maybe she thought her husband or someone else in the party was carrying on the child. Maybe she had older kids who were also flying and she got too distracted trying to take care of them all. Luckily, baby and mom were reunited at the airport after the plane turned back and everyone made it home safely.
Reactions on social media were mixed. Some can't fathom how a mom forgets a baby at the airport, but there are plenty of stories were children were left at malls or the grocery store. Many people are shocked that it was an airport, out of all places. One Twitter user pointed out that planes will rarely take off immediately once you are boarded, so you have to sit there waiting and waiting and it seems pretty hard to imagine that during that time period, she didn't notice her baby was missing. Some are also pointing out how nobody in the airport noticed an unattended baby. Some people are calling out the mother as careless and neglectful, while others are more sympathetic and understanding that mom life is difficult and things can happen. Everyone is glad that the baby is okay and one day this child will have a story that can top every other story when it comes to moms forgetting their children.
500,000-Year-Old Wooden Structure Rewrites History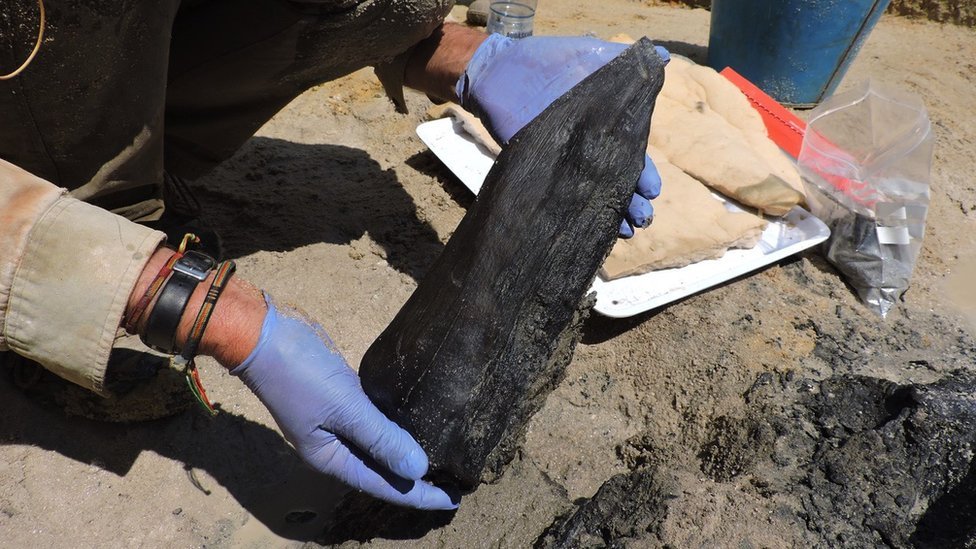 In an archaeological discovery, a wooden structure dating back an astonishing 500,000 years has been unearthed on the banks of a river in Zambia, challenging long-held beliefs about the capabilities of ancient humans. Researchers stumbled upon these ancient wooden logs, a revelation that has the potential to reshape our understanding of the lives of early humans.
The find, located on the riverbanks near Zambia's Kalambo Falls, provides compelling evidence that stone-age people may have constructed primitive shelters, forever altering our perception of their intelligence and resourcefulness. Archaeologist Prof Larry Barham, who led the research, was profoundly impacted by the discovery, stating, "This find has changed how I think about our early ancestors."
What makes this find truly remarkable is that it suggests ancient humans did more than merely survive; they thrived by creating something entirely new. These early humans exhibited intelligence, imagination, and craftsmanship by fashioning structures from wood, a material that had never before been transformed into such large and sophisticated objects.
The researchers also uncovered ancient tools, including digging sticks, but the most exciting find was two pieces of wood positioned at right angles to each other. "One is lying over the other, and both pieces of wood have notches cut into them," explained Geoff Duller, a professor of geography at the University of Aberystwyth and a member of the research team. "You can clearly see those notches have been cut by stone tools, making the two logs fit together to become structural objects."
Radiocarbon dating confirmed the wood's age, placing it at a staggering 476,000 years old. This revelation has ignited curiosity about the woodworking traditions of ancient societies, challenging the prevailing notion that early humans led simplistic, nomadic lives.
Perrice Nkombwe, a team member from the Livingstone Museum in Zambia, expressed her astonishment, saying, "I was amazed to know that woodworking was such a deep-rooted tradition. It dawned on me that we had uncovered something extraordinary."
The preservation of the wooden structure itself is a miracle. Typically, wood decays over time unless preserved under specific conditions. However, in the waterlogged environment along the Kalambo Falls, the wood remained intact, essentially pickled by the elements for millennia.
While the exact purpose of this ancient wooden structure remains a mystery, it has sparked numerous speculations. Prof. Duller suggests it might have been used as a place to sit beside the river and fish, although a complete understanding of its function remains elusive.
Moreover, the identity of the individuals who constructed this structure raises intriguing questions. "We don't know – it could have been Homo sapiens, and we just haven't discovered fossils from that age yet," Prof. Duller added. "But it could be a different species – [perhaps] Homo erectus or Homo naledi – there were a number of hominid species around at that time in southern Africa."
This discovery has the potential to enrich our understanding of ancient woodworking techniques, craftsmanship, and human interaction with the environment. As researchers continue their work at the Kalambo Falls site, the pages of history are being rewritten, and our appreciation for the ingenuity of our ancient ancestors grows ever deeper.