Mom Forgets Her Baby at Airport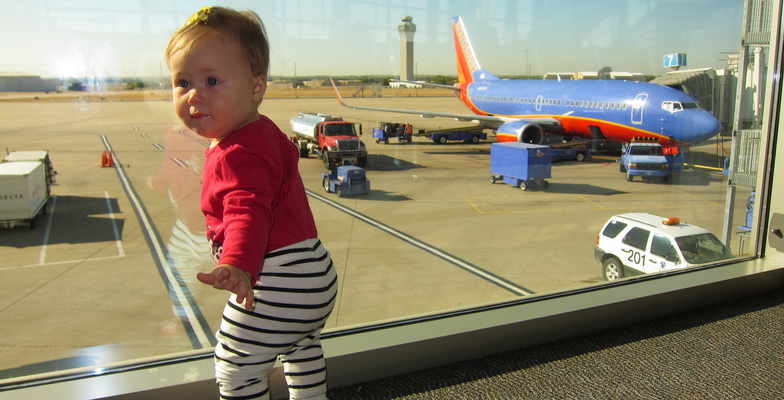 In a plot that could make a Home Alone movie, a plane had to turn around after a mom informed a flight attendant that she forgot her child at the King Abdulaziz International Airport. The mom was on a Saudia Airlines flight when she realized she left her baby in the boarding area at the airport. She got on the plane, sat through the takeoff process, and then realized that she didn't have her baby. The pilot was able to make arrangements to turn the plane around. In the viral video, the pilot is asking air traffic control if they can come back because a passenger forgot the child.
Every mom has had some forgetful moments, including before they even become a mom and are going through pregnancy. They don't call it pregnancy brain for nothing. While it's possible a mom can forget to pick up a child from school or maybe turned her back in a grocery store, causing a toddler to run around for a few minutes, nothing is as bad as leaving your child at the airport.
Traveling with kids can be hard and it's an exhausting experience, but forgetting a child in an airport seems like a new level of forgetfulness.
The flight was from Jeddah, Saudi Arabia, to Kuala Lumpur, Malaysia. When the plane had already taken off, the mother frantically informed the crew that she had forgotten the baby in the boarding area. A YouTube video captured the conversation between the pilot and the air controller operator and the video has gone viral, with over 1.8 million views. The pilot requests that the flight come back because a passenger forget the baby. He adds in the quote "the poor thing." The air traffic staff needs the pilot to confirm the story, probably because they think it is so outrageous. The pilot confirms the story and says that the passenger refuses to continue the flight. Finally, air traffic controllers agree that the plane can head back to the gate and admit they haven't heard this before.
The details of why and how the mother forgot the baby haven't been released. Many people are trying to fill in the blanks and are asking if the mom was perhaps just too sleep deprived to notice. Maybe she thought her husband or someone else in the party was carrying on the child. Maybe she had older kids who were also flying and she got too distracted trying to take care of them all. Luckily, baby and mom were reunited at the airport after the plane turned back and everyone made it home safely.
Reactions on social media were mixed. Some can't fathom how a mom forgets a baby at the airport, but there are plenty of stories were children were left at malls or the grocery store. Many people are shocked that it was an airport, out of all places. One Twitter user pointed out that planes will rarely take off immediately once you are boarded, so you have to sit there waiting and waiting and it seems pretty hard to imagine that during that time period, she didn't notice her baby was missing. Some are also pointing out how nobody in the airport noticed an unattended baby. Some people are calling out the mother as careless and neglectful, while others are more sympathetic and understanding that mom life is difficult and things can happen. Everyone is glad that the baby is okay and one day this child will have a story that can top every other story when it comes to moms forgetting their children.
Experts Warn Pet Owners About The Dangers Of Himalayan Salt Lamps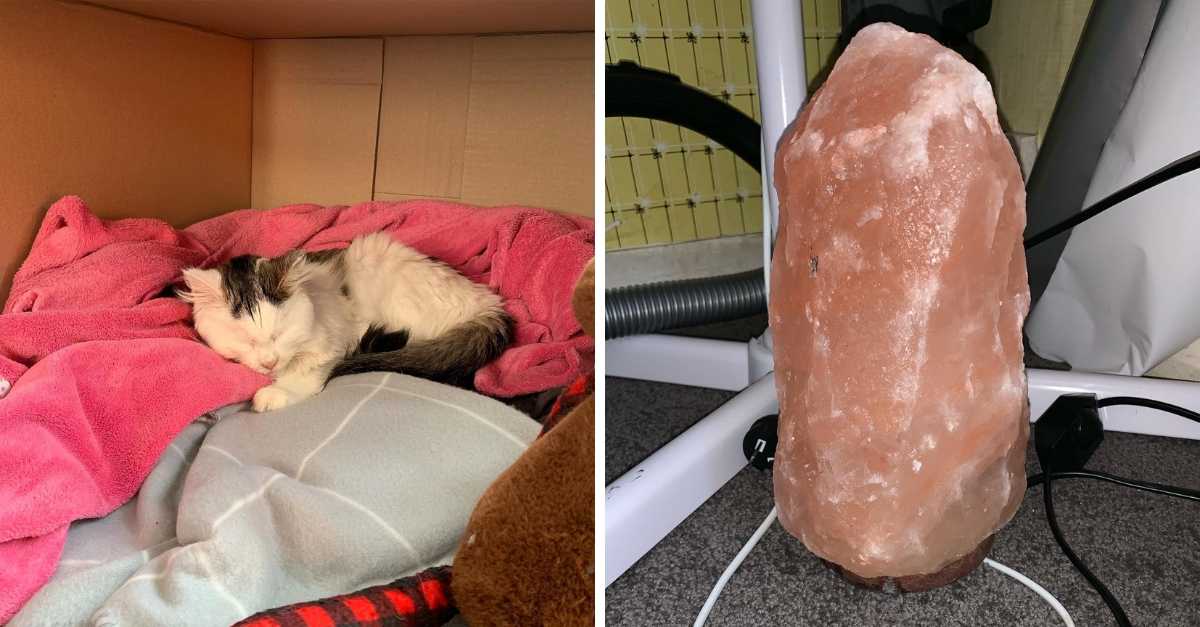 Pet owners are always looking to make sure that their four legged friends are safe and sound. It only makes sense, right? Our pets look to us for food, shelter and care. If we are not going to look out for them, who will? Now that Himalayan salt lamps are steadily rising in popularity, pet owners have been looking into the potential benefits that they have to offer.
These benefits are numerous to the owner but are these salt lamps truly safe for the pet? It is a question that certainly deserves answering. They might be a great addition to the home but these advantages could come at a cost to your pet. In a best case scenario, the lamps clean the air in the home and allow us to get a good night's sleep.
They are also said to offer a marked improvement to our serotonin levels. One woman has a horror story to offer about her cat and it is disconcerting, to say the least. The hidden dangers of these lamps need to be exposed, so that no other pets are forced to suffer from a similar fate. That's what makes this story such an important one to pass along and share with fellow pet owners.
After all, there are no shortage of people out there who are probably blissfully unaware of the issues that these lamps present. They reside at the intersection between home decoration and vital self care. It is easy to see why so many pet owners have already fallen under their spell. Maddie Smith was forced to wake up to a pet owner's worst nightmare recently.
Her cat was not behaving in her usual manner. Something was wrong with poor Ruby but Maddie was not sure what it was. Initially, she believed that the cat was simply feeling chilly. She tried her best to warm up Ruby and left for work. Unfortunately, the cat's condition slowly started to worsen. By the time Maddie was able to come back home, she could tell that something was seriously wrong with the cat.
When she took the animal to the vet's office, the connection between her condition and the Himalayan salt lamp that was being used had been revealed. Humans must avoid excessive exposure to salt and pets experience the same risk factors. These lamps release a sizable amount of salt into the air, causing pets to go through all sorts of harmful side effects.
If Maddie had not brought her pet to the vet's office when she had, we shudder to think of what may have happened next. Lamp owners need to take the proper precautions going forward. It all starts with proper lamp storage. The lamp cannot and should not be kept in an area that pets have easy access to. The owner should be storing the salt lamp far away from their animal.
Maddie's Facebook post about the matter was shared far and wide. She wanted to make sure that other pet owners did not make the same mistake as she did. It is easy to see how these errors happen, though. We mean well and we try our best to keep our homes looking and feeling nice. The last thing that any pet owner wants is to hurt their best friend.
Please do your part to assist other pet owners who might be experiencing similar issues by sharing this story. If you know someone who owns a pet and a Himalyan salt lamp, this is your chance to set things right. Ruby may have been licking this lamp excessively but she is going to be OK now! Let's do our part to make sure that other pet owners do not have to learn this lesson the hard way.