Millennials are Going Wild Over The Fact That Vin Diesel Has A Twin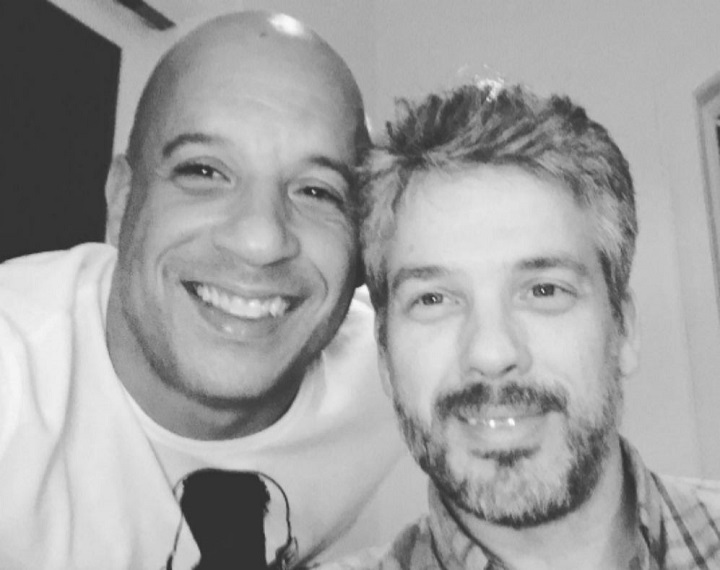 Unless your favorite celebrity has a famous brother or sister, you often don't think about their family life. Many celebrities keep their family lives very low key. Vin Diesel is one of these actors. This may be the reason that you don't know that he has a twin brother.
Vin Diesel's Career
When Vin Diesel starred in the 90's film, Awakenings, he acting career really took off. When you think of Vin Diesel, you think of his role in The Fast and the Furious franchise or his role in the XXX films. He may have played in action and superhero movies, but he also did comedies. Who could ever forget him in The Pacifier, where protected and cared for a family?
Honesty
Vin Diesel is known for being hard onscreen; however, off-screen, he is a family man. He often takes to social media to let his fans know what is happening in his life with his family. He even documents his workouts from time to time.  Paul Walker, his best friend, passed away in a tragic car accident.  Vin Diesel is very open about how much he misses Paul.
Losing His Best Friend
When Paul died, Diesel took it very hard. He shot may television specials about his best friend and what a hole his loss has left in his life. More than once he has called Walker his brother. There was one dedication post that Diesel created for his friend that was overlooked by many. Not only was it a dedication to his friend, but it also opened up a window into a part of Diesel's personal life that we don't know about.
Vin's Twin
In 2014, Diesel posted a photo of Paul Walker and another man on his Facebook. The caption read, "The Two Pauls." It turned out that the other man in the picture was named Paul and he was Diesel's twin brother. When you look at the photo, Walker and Diesel's twin look more alike than Diesel, and his twin does. Most people didn't know that he had a twin. His brother's name is Paul Sinclair, and he doesn't mind that people don't know who his twin brother is.
The Quiet Brother
Paul Sinclair doesn't have much of an online presence. He works in Hollywood, but his job is behind the scenes. He is a sound editor. He chooses to stay out of the spotlight. That is something that he leaves for his brother. Paul is a father and a husband, and it seems as though he has a great relationship with his twin. Paul and his twin brother have a great relationship. He admires Diesel just as much as Diesel admires him.
Why the Secret Relationship?
Many people wonder why Paul and Diesel's family ties have not been mentioned often in the media. It is because Paul wants it that way. He enjoys living a quiet life with his wife and his family. The last thing that he wants is to be followed by the paparazzi, being fielded questions about what it is like to be the twin brother of one of the most popular actors in Hollywood today. While he has a very close relationship with his brother, he prefers to keep their relationship out of the media. The two are as close as two twin brothers could be, they just don't feel the need to advertise their family ties.
If you never knew that Diesel had a twin brother, you aren't alone. If you follow Diesel closely on social media, you will likely see photos of the two spending time together. The two may not look alike, but that doesn't make them any less close.
The Gorgeous Azure-Blue Colored Tanager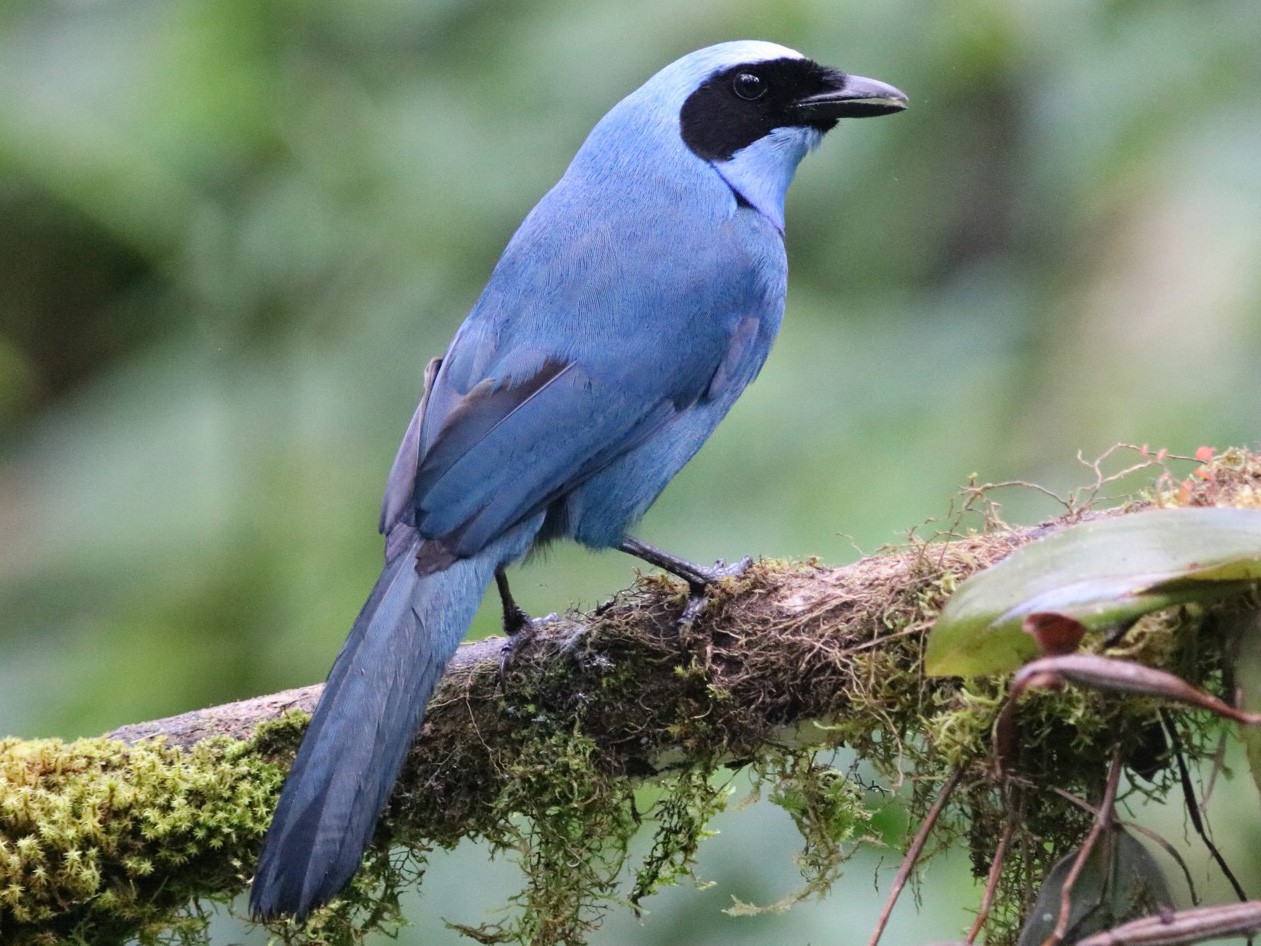 Amongst the spectrum of bright-colored birds, the tanager with its subtle azure- blue color, stands out as a uniquely beautiful bird. The beauty of the azure-blue is that it can transform into different shades of blue in different light settings. It can look purple-grey in certain dark conditions and light blue in bright sunlight. The azure blue is naturally a calm and peaceful color to look at. It would be an ideal color for nursery or powder. Nature has chosen the tanager to showcase its magnificent Azure blue color. Other species of tanager have lighter blue colors. The tanager bird has not received the attention it deserves and therefore little effort has gone into the conservation of this beautiful bird. With increasing in urban development, the natural habitat of the azure-blue tanager has been compromised. There needs to be a conscious effort to promote the tanager so it can receive the level of attention and care it deserves.
The azure-blue tanager belongs to the Thraupidae family and is mostly found in the eastern part of Brazil. They live in tropical or subtropical moist forests. With its shy personality and the dwindling population numbers, the azure blue tanager has become a difficult bird to spot. Many photography and nature enthusiasts spend weeks in search of a glimpse of the mesmerizing azure blue tanager, but few can locate one. The region of Brazil where it is mostly found are not easily accessible due to poor infrastructure. However, as humans have invaded their habitat space, the azure blue tanager has been forced to relocate to regions not ideally suited to their needs. Although they can fly long distances, their instinct near a single location. The singing abilities of azure-blue tanager are excellent. The males often sing to attract females. The typical call from a male tanager is a low-pitched sound.
About 90% of the azure blue tanagers live in Brazil or the Andes. The eastern parts of Brazil are home to several other species of animals, however, this region has been marked for several residential and industrial projects. The economy of Brazil has not reached the heights it once promised. That has forced the government and private companies for alternate ways to grow the economy. Historically, one of the major industries has been agriculture but as Brazil looks at new ways to grow the economy, industrial manufacturing has been increasing. There has been limited space in already populated regions of the country. That has led to the expansion into the North and East of Brazil. It is not just the tanagers that are going to suffer from the expansion into the eastern Brazilian territory. The Amazon rainforest has around 40,000 plant species, 1300 types of birds, 2.5 million types of insects, and over 3000 types of fish.
The azure-blue tanager is an omnivorous species of bird, so they eat the food of both plant and animal origin. They have been seen eating fruits, nectar from flowers and insects. For their young ones, they often bring larger insects but their daily diet consists of plant-based food. Nature conservationists in South America have included the azure blue tanager in their books and documentaries to get some attention to the decreasing population of the azure blue tanager. They were also part of the Birds of South America books. However, there needs to be a higher level of awareness for this beautiful bird for the species to survive. It is our responsibility to ensure our children will be able to see such marvelous creatures when they grow up. For that, conservation actions need to be taken now.