Millennials are Going Wild Over The Fact That Vin Diesel Has A Twin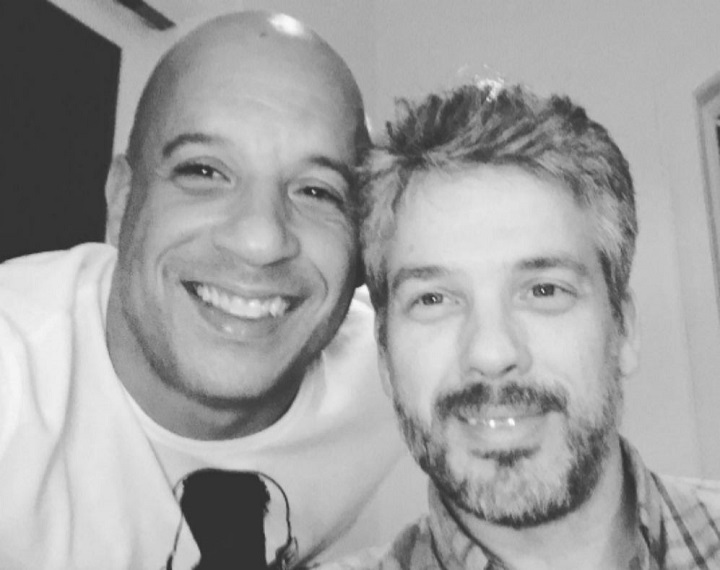 Unless your favorite celebrity has a famous brother or sister, you often don't think about their family life. Many celebrities keep their family lives very low key. Vin Diesel is one of these actors. This may be the reason that you don't know that he has a twin brother.
Vin Diesel's Career
When Vin Diesel starred in the 90's film, Awakenings, he acting career really took off. When you think of Vin Diesel, you think of his role in The Fast and the Furious franchise or his role in the XXX films. He may have played in action and superhero movies, but he also did comedies. Who could ever forget him in The Pacifier, where protected and cared for a family?
Honesty
Vin Diesel is known for being hard onscreen; however, off-screen, he is a family man. He often takes to social media to let his fans know what is happening in his life with his family. He even documents his workouts from time to time.  Paul Walker, his best friend, passed away in a tragic car accident.  Vin Diesel is very open about how much he misses Paul.
Losing His Best Friend
When Paul died, Diesel took it very hard. He shot may television specials about his best friend and what a hole his loss has left in his life. More than once he has called Walker his brother. There was one dedication post that Diesel created for his friend that was overlooked by many. Not only was it a dedication to his friend, but it also opened up a window into a part of Diesel's personal life that we don't know about.
Vin's Twin
In 2014, Diesel posted a photo of Paul Walker and another man on his Facebook. The caption read, "The Two Pauls." It turned out that the other man in the picture was named Paul and he was Diesel's twin brother. When you look at the photo, Walker and Diesel's twin look more alike than Diesel, and his twin does. Most people didn't know that he had a twin. His brother's name is Paul Sinclair, and he doesn't mind that people don't know who his twin brother is.
The Quiet Brother
Paul Sinclair doesn't have much of an online presence. He works in Hollywood, but his job is behind the scenes. He is a sound editor. He chooses to stay out of the spotlight. That is something that he leaves for his brother. Paul is a father and a husband, and it seems as though he has a great relationship with his twin. Paul and his twin brother have a great relationship. He admires Diesel just as much as Diesel admires him.
Why the Secret Relationship?
Many people wonder why Paul and Diesel's family ties have not been mentioned often in the media. It is because Paul wants it that way. He enjoys living a quiet life with his wife and his family. The last thing that he wants is to be followed by the paparazzi, being fielded questions about what it is like to be the twin brother of one of the most popular actors in Hollywood today. While he has a very close relationship with his brother, he prefers to keep their relationship out of the media. The two are as close as two twin brothers could be, they just don't feel the need to advertise their family ties.
If you never knew that Diesel had a twin brother, you aren't alone. If you follow Diesel closely on social media, you will likely see photos of the two spending time together. The two may not look alike, but that doesn't make them any less close.
A baby bear, tiger, and a lion found in a basement 12 years ago are now best friends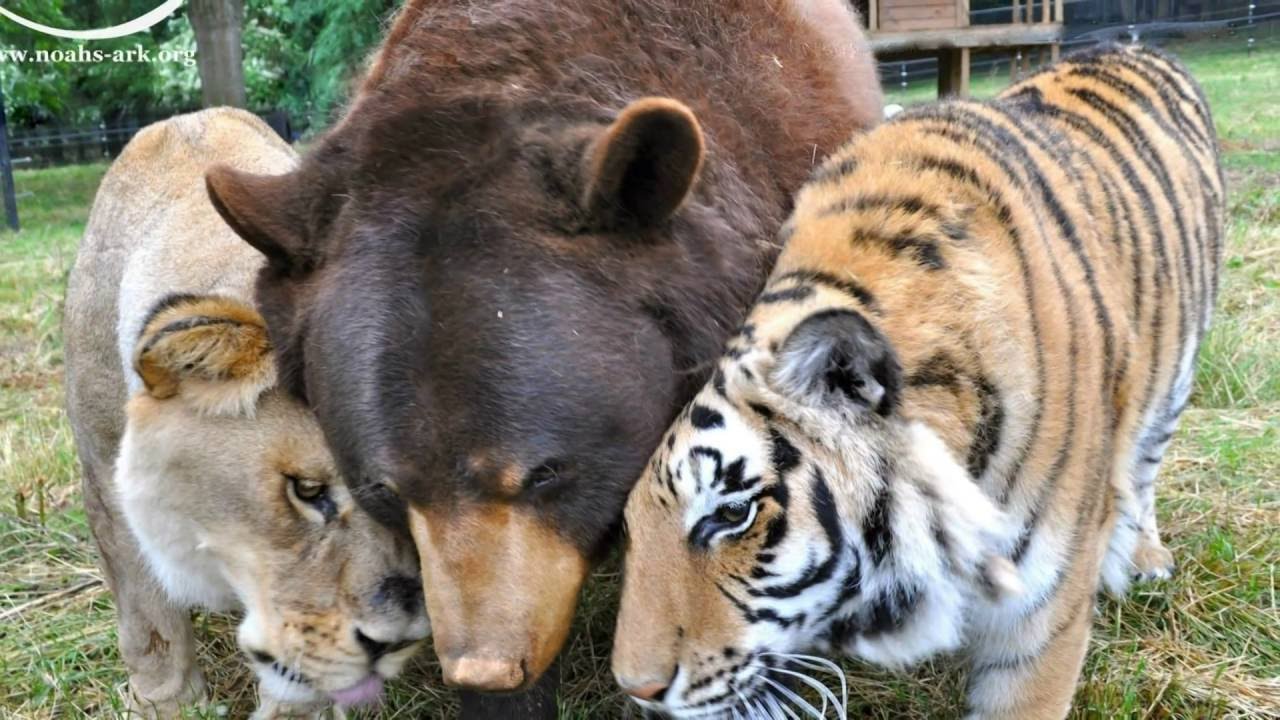 Wild animals try to stick to their natural habitat and they also tend to follow their natural social characteristics. For example, leopards are known to be very reclusive creatures and often prefer a solitary life. Bears and tigers are also not very social too.
In this fascinating story, a bear, a tiger, and a lion have grown up to become best buddies. In a video posted online, a 12-year-old Black Bear, named Baloo, walks over to his friend, Shere Khan, a Bengal Tiger, and cuddles with him as if they are brothers. Tigers don't even get along with their kin. So this friendship between the bear and tiger is even beyond kinship. To make things even more unbelievable, they have another friend, named Leo. You guessed it right, Leo is a lion.
What might explain this unusual friendship is their common history. 12 years ago, when these three animals were babies, they were being kept in terrible conditions in a basement. Fortunately, they were recovered by the police and bought to Noah's Ark Sanctuary in Locust Grove, GA. The three animals have cared for their entire life at the Sanctuary.
The staff at Noah's Ark Sanctuary have never heard of such friendship between a big cat and a bear. They do share the same habitat, especially in the Fat East, but any encounters between them as most aggressive or they just ignore each other and keep out of the way of the other. They don't walk up and cuddle each other. The staff at the sanctuary does point out that out of these three, Shere Khan has kept a little bit of natural wild mannerism but he is still very friendly. When it is sleep time, the trio shares the same room and cuddle together. They were kept as pets in that basement, which was legally not allowed. The owner of the basement was a drug dealer. They were confiscated and bought the sanctuary. Since then the owner of the sanctuary has looked after these three.
Unfortunately, Leo has passed away, leaving his loved ones with wonderful memories of him. He was 15 years of age when he passed away. He had been feeling sick and during surgery, his doctor found 80% of his liver was damaged. He could not have survived in such a condition. The difficult decision to let him go had to be made so that he does not suffer. His end in the world was peaceful.
Leo's best friends, Shere Khan and Baloo, were able to say a final goodbye to him. They have been doing all right since their best friend's departure. The staff at the sanctuary keeps a close eye to check off any worrisome signs of depression or change in behavior. The staff believes these two already knew Leo was terminally ill long before the staff was able to find out.
Leo's final resting place is located by the clubhouse at the sanctuary. Such compassion and bond in animals of different species are very rare. In the wild, they might have been foes, but at the sanctuary they were brothers. Their story is an example of when nurture overtakes nature. They grew up together and build a bond that went beyond the design of nature. Humans do not fully understand the communication or relationship dynamics of the animals. This story is an example of how wild animals can get along in the right environment.