Millennials are Going Wild Over The Fact That Vin Diesel Has A Twin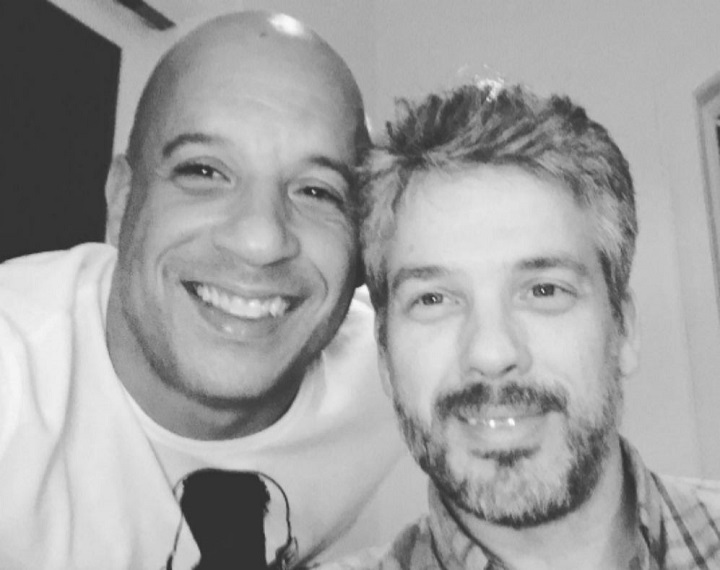 Unless your favorite celebrity has a famous brother or sister, you often don't think about their family life. Many celebrities keep their family lives very low key. Vin Diesel is one of these actors. This may be the reason that you don't know that he has a twin brother.
Vin Diesel's Career
When Vin Diesel starred in the 90's film, Awakenings, he acting career really took off. When you think of Vin Diesel, you think of his role in The Fast and the Furious franchise or his role in the XXX films. He may have played in action and superhero movies, but he also did comedies. Who could ever forget him in The Pacifier, where protected and cared for a family?
Honesty
Vin Diesel is known for being hard onscreen; however, off-screen, he is a family man. He often takes to social media to let his fans know what is happening in his life with his family. He even documents his workouts from time to time.  Paul Walker, his best friend, passed away in a tragic car accident.  Vin Diesel is very open about how much he misses Paul.
Losing His Best Friend
When Paul died, Diesel took it very hard. He shot may television specials about his best friend and what a hole his loss has left in his life. More than once he has called Walker his brother. There was one dedication post that Diesel created for his friend that was overlooked by many. Not only was it a dedication to his friend, but it also opened up a window into a part of Diesel's personal life that we don't know about.
Vin's Twin
In 2014, Diesel posted a photo of Paul Walker and another man on his Facebook. The caption read, "The Two Pauls." It turned out that the other man in the picture was named Paul and he was Diesel's twin brother. When you look at the photo, Walker and Diesel's twin look more alike than Diesel, and his twin does. Most people didn't know that he had a twin. His brother's name is Paul Sinclair, and he doesn't mind that people don't know who his twin brother is.
The Quiet Brother
Paul Sinclair doesn't have much of an online presence. He works in Hollywood, but his job is behind the scenes. He is a sound editor. He chooses to stay out of the spotlight. That is something that he leaves for his brother. Paul is a father and a husband, and it seems as though he has a great relationship with his twin. Paul and his twin brother have a great relationship. He admires Diesel just as much as Diesel admires him.
Why the Secret Relationship?
Many people wonder why Paul and Diesel's family ties have not been mentioned often in the media. It is because Paul wants it that way. He enjoys living a quiet life with his wife and his family. The last thing that he wants is to be followed by the paparazzi, being fielded questions about what it is like to be the twin brother of one of the most popular actors in Hollywood today. While he has a very close relationship with his brother, he prefers to keep their relationship out of the media. The two are as close as two twin brothers could be, they just don't feel the need to advertise their family ties.
If you never knew that Diesel had a twin brother, you aren't alone. If you follow Diesel closely on social media, you will likely see photos of the two spending time together. The two may not look alike, but that doesn't make them any less close.
Couple Discovers Mysterious $10,000 In Bank Account And Swears They Don't Know Who Put It There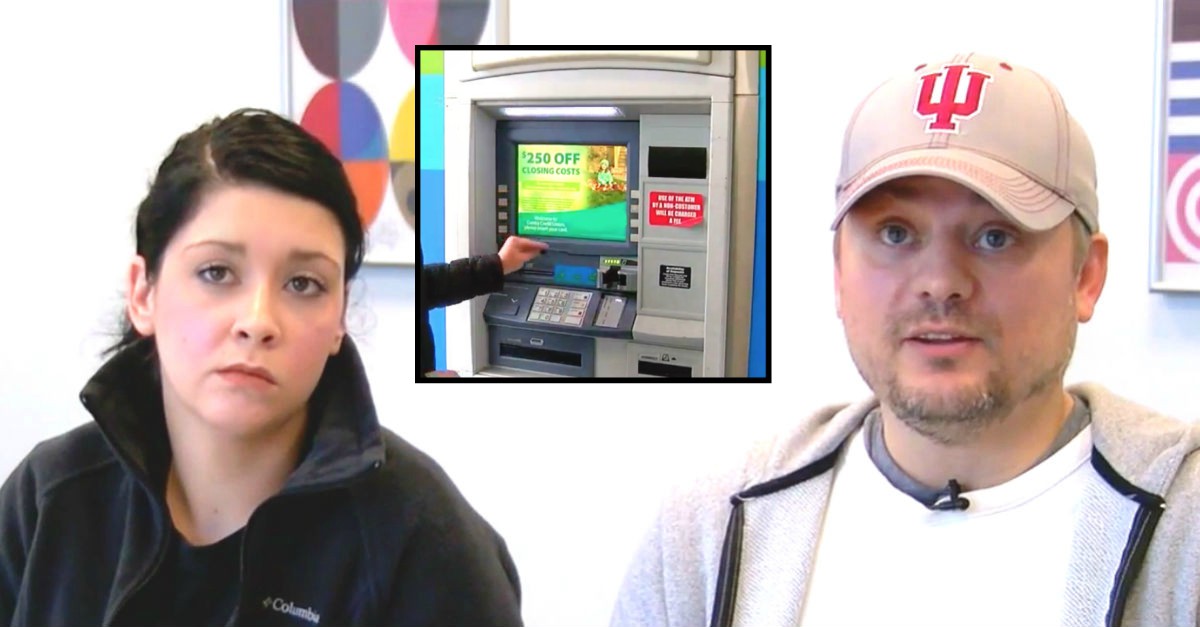 In February 2018, Andy Watkins and Kimberly Redmon got the surprise of their lives. The engaged couple opened a joint bank account when they got engaged so that they could start saving money for their wedding. They checked the account one day and found that there were $10,000 extra dollars in the account and neither one of them knew where it came from. They knew that their friends and family members would never have put this kind of money in their account but they asked around anyway. Nobody knew anything about it. Andy says that when they discovered the money that he thought it might be some kind of scam. He was worried that the scammers had access to their account information and after putting the money into the account that they would clean it out completely. He says that he couldn't just sit back and do nothing and he certainly couldn't spend money that he knew didn't belong to him. Andy and Kimberly got in the car and drove to the bank to get the answers that they needed.
The couple sat down with a bank manager and they found out where the money came from. A woman named Kimberly Redmon, the same name as Andy's fiance, and deposited the money. It turns out that the teller who handled the transaction didn't ask for the woman's account information. She simply asked for the woman's driver's license. When the teller punched up the name, the account owned by Andy and Kimberly showed up and the teller just deposited the money into their account rather than the Kimberly Redmon that made the deposit.
Andy says that he was thrilled when he found out where the money came from. He stated that he no longer needed to worry that a scam artist had gotten hold of their bank account information. The Kimberly who made the deposit was contacted and informed of the error. The same day, the money was transferred to her account. The real Kimberly stated that she was thankful that Andy and his fiance were so honest. She says that most people wouldn't have been.
The WRTV News in Indianapolis heard about Andy and Kimberly's story and they contacted the bank to find out how something like this could happen. According to the bank, there are protocols in place to keep things like this from happening, however, there are some tellers who don't have the proper training and they don't ask for bank account numbers, just ID's. According to the bank manager, all of the bank employees will be going through a training course that will require that they request account numbers as well as photo identification when a person deposits or withdraws money from their accounts. The bank says that they are taking all of the necessary steps so that something like this doesn't happen again. Andy and Kimberly say that they are just happy that the mystery has been solved and the money has gone into the account of the rightful owner.