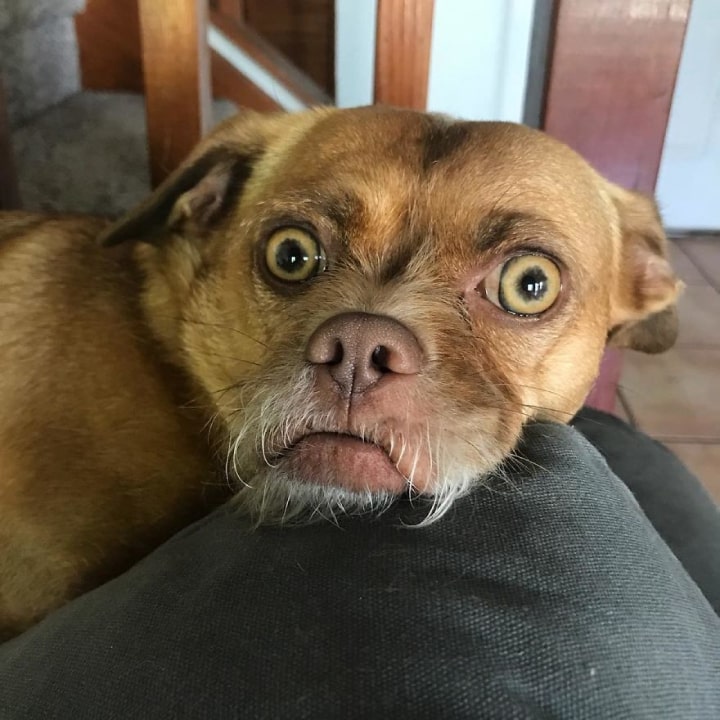 Meet Bacon: The Dog Whose Facial Expressions Will Have You Cracking Up
People can easily spend hours on YouTube and searching Google for adorable dog photos and videos. Who doesn't love the look of an adorable puppy? Or a video of a dog up to no good, but his adorable expression just melts your heart and you can't stay mad?
Then there's Bacon. Bacon is a Pekingese/Dachsund/Chihuaha mix who has everyone on the Internet in stitches from laughter because of his adorable facial expressions. With all of the adorable photos of animals on the Internet, it takes a special kind of dog to truly capture the hearts of Instagram users all around the world. Bacon has become a viral sensation.
Let's take a look at some of his facial expressions so you can see just how relatable and hilarious these expressions are.
Asking for a Bite
Have you always been curious if you make a face anytime your significant other, friend, or family member asks for a bite? Bacon makes a bit of a snarl that would cause even the angriest person to completely lose it and crack up. He literally, looks like an angry old man with his little grayish, white facial hair along the top of his mouth. Almost like a mustache.
The Start of the Work Week
I get it, it's Monday, and not everyone is excited to head to work. There's a new word to describe Sunday, and it's called having the Sunday Scaries, because you know the weekend is almost over and the work week is about to begin. Bacon, who is curled up in a comfortable blanket, pretty much sums up our feelings for the upcoming work week perfectly.
Last Minute Surprises
I'll admit, I'm not a fan of surprises. And it seems like Bacon is the same way. Or maybe, he just hasn't had his morning bowl of breakfast yet and that's why he's staring at you in that sort-of creepy / I'm not-so-secretly judging you way.
He also has the perfect facial expression that matches ours when we hear the juiciest gossip at work. While we all would probably do a full head turn before saying "what?" Bacon does this fashion-forward side heard turn that's too adorable not to share.
The Weekend Is Here
Everyone loves the weekend… including Bacon! He's out in the fresh air, the tongue is out, tail wagging in full swing, and he's happily enjoying life. This expression is just contagious! I dare anyone to look at this excitement for fun, attention, and adventures and not melt.
Bacon Feels What We Feel
People say dogs don't feel emotion but based all of the facial expressions Bacon is making while looking into the camera, you definitely see emotion. Whether he's annoyed, tired, or excited, he's always making faces that are relatable to everyone, which is what's causing everyone to crack up. You can follow Bacon and all of his hilarious facial expressions on Instagram @thebaconator.
Love, Laughter, and 75 Years Together: Gene and Virginia Nelson's Remarkable Anniversary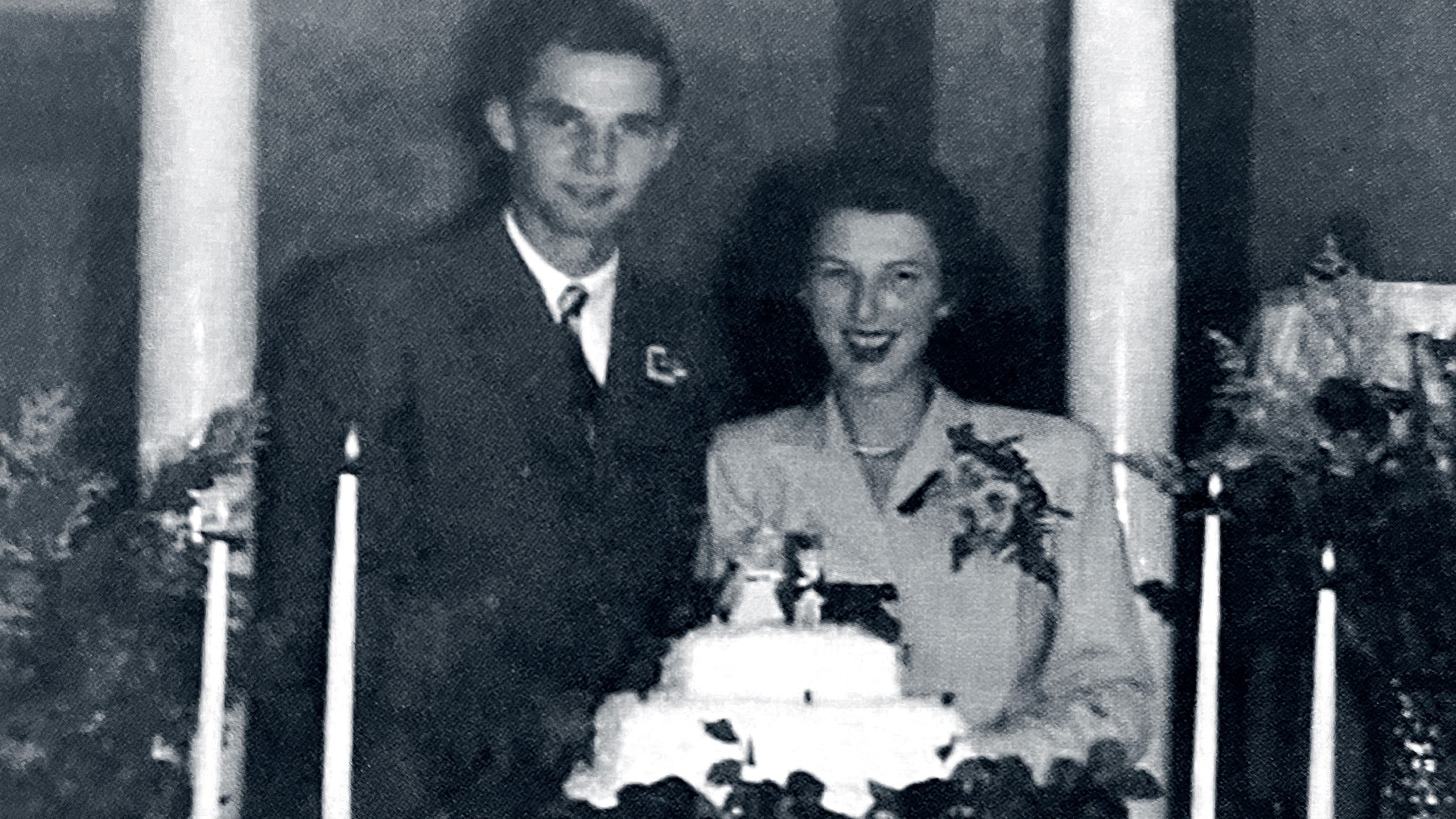 Gene and Virginia Nelson of Canby, Oregon, have a relationship that showcases love's enduring power. The couple recently celebrated an incredible 75 years of marriage, a milestone that very few can claim to have reached. When asked the secret to their lasting love, they attribute it to patience, trust, and a good sense of humor.
Gene, at 95, and Virginia, at 92, have seen a lifetime of changes and challenges, but their love has remained steadfast. When questioned about their enduring bond, Virginia simply replied, "We were just meant to be together!" Gene chimed in, "Have patience through the good times and the bad, try to be honest and faithful."
Their journey began 75 years ago on August 8 when they decided to elope from Brownsville, Oregon, in Linn County. They hopped on a bus to Reno and got married, a move that still brings a giggle to Virginia's lips as she recalls how they outfoxed their parents. At the time, Virginia was just 17, and Gene was 20, with Gene humorously adding, "I was 20 and five months, lacked 2 days, and she was 17 years and 25 days."
According to their grandson, Cody Westphal, their sharp minds are one of the reasons behind their enduring relationship. He said, "Just actively trying to exercise your mind is how it stays sharp."
The couple has three children and seven grandchildren, with the youngest being 29 years old. Gene recalled what made him know that Virginia was the one, saying, "She was a sweet girlfriend, and I hadn't found out any of her faults yet when we were young," which elicited laughter from both of them.
Judy, their daughter, expressed her pride in her parents' long-lasting love. She said, "It takes a lot to make it 75 years and not give up, and they never gave up."
Their sense of humor remains a cornerstone of their relationship, as Judy shared, "They both have a really good sense of humor." Gene and Virginia often engage in friendly banter, and even if they have disagreements during the day, they never go to bed angry.
The couple's thrifty nature is another shared trait. They still have the refrigerator they purchased right after their wedding from Sears Roebucks, and it's still in working condition. Just like their marriage, it has stood the test of time. Gene proudly mentioned, "Never had a service charge, and it's still working! We've always been thrifty."
Their light-hearted arguments, thrifty habits, and enduring love have earned them the nickname "the Bickersons" among family members. Cody noted, "Even if they fight all day, they don't go to bed angry. I think that's why they wake up the next day, and they're still the Bickersons!"
In the twilight of their lives, Gene and Virginia continue to cherish their partnership. As Gene put it, "We're in our waning days. I hope she outlives me because I don't want to outlive her." Their story is a heartwarming reminder that love, patience, and a good sense of humor can make a marriage truly timeless.