Meet Bacon: The Dog Whose Facial Expressions Will Have You Cracking Up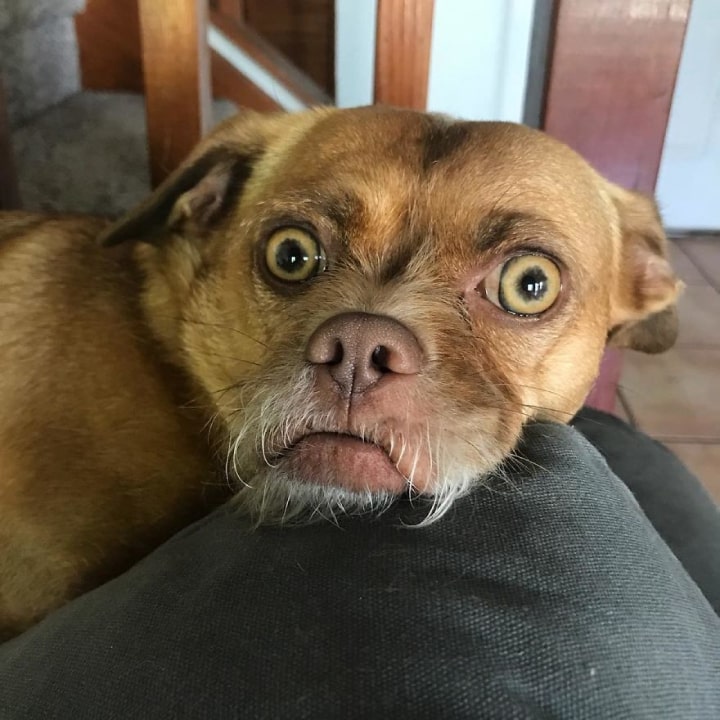 People can easily spend hours on YouTube and searching Google for adorable dog photos and videos. Who doesn't love the look of an adorable puppy? Or a video of a dog up to no good, but his adorable expression just melts your heart and you can't stay mad?
Then there's Bacon. Bacon is a Pekingese/Dachsund/Chihuaha mix who has everyone on the Internet in stitches from laughter because of his adorable facial expressions. With all of the adorable photos of animals on the Internet, it takes a special kind of dog to truly capture the hearts of Instagram users all around the world. Bacon has become a viral sensation.
Let's take a look at some of his facial expressions so you can see just how relatable and hilarious these expressions are.
Asking for a Bite
Have you always been curious if you make a face anytime your significant other, friend, or family member asks for a bite? Bacon makes a bit of a snarl that would cause even the angriest person to completely lose it and crack up. He literally, looks like an angry old man with his little grayish, white facial hair along the top of his mouth. Almost like a mustache.
The Start of the Work Week
I get it, it's Monday, and not everyone is excited to head to work. There's a new word to describe Sunday, and it's called having the Sunday Scaries, because you know the weekend is almost over and the work week is about to begin. Bacon, who is curled up in a comfortable blanket, pretty much sums up our feelings for the upcoming work week perfectly.
Last Minute Surprises
I'll admit, I'm not a fan of surprises. And it seems like Bacon is the same way. Or maybe, he just hasn't had his morning bowl of breakfast yet and that's why he's staring at you in that sort-of creepy / I'm not-so-secretly judging you way.
He also has the perfect facial expression that matches ours when we hear the juiciest gossip at work. While we all would probably do a full head turn before saying "what?" Bacon does this fashion-forward side heard turn that's too adorable not to share.
The Weekend Is Here
Everyone loves the weekend… including Bacon! He's out in the fresh air, the tongue is out, tail wagging in full swing, and he's happily enjoying life. This expression is just contagious! I dare anyone to look at this excitement for fun, attention, and adventures and not melt.
Bacon Feels What We Feel
People say dogs don't feel emotion but based all of the facial expressions Bacon is making while looking into the camera, you definitely see emotion. Whether he's annoyed, tired, or excited, he's always making faces that are relatable to everyone, which is what's causing everyone to crack up. You can follow Bacon and all of his hilarious facial expressions on Instagram @thebaconator.
These Hermit Crabs Will Blow Your Mind With Stunning Natural Ritual.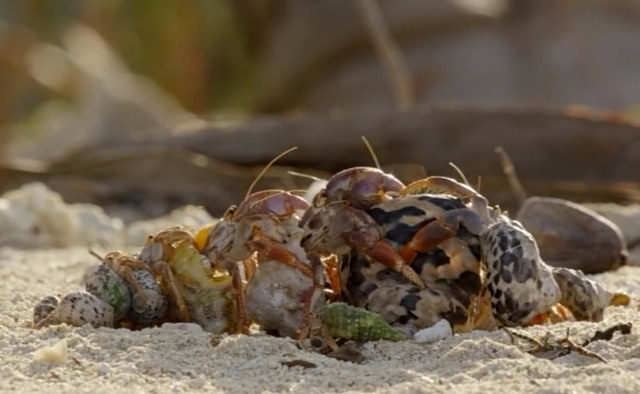 If you are like most people then you are likely fascinated with the ocean and all the creatures inside it. While we can talk forever about massive whales, scuttling squids, and scary sharks, we'd rather highlight a cute little crustacean known as the hermit crab. Now, you've likely heard of the hermit crab and, perhaps, you even know what it looks like. As a member of the superfamily known as the Paguroidea, hermit crabs manage to stand out all on their own. In fact, after learning about this natural ritual that hermit crabs complete, you might even want one of your own!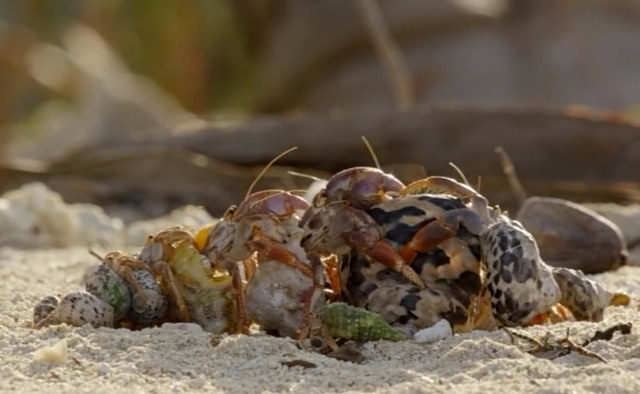 In a post shared on Facebook by a user named Melody Flowers, it was revealed that hermit crabs are always looking for bigger shells to live in. While you probably knew this already, what you didn't realize about this ritual is far more fascinating. According to the post, which has since been backed up by other scientific journals, hermit crabs like to line up next to shells that happen to be too big for them. Hermit crabs can wait for up to eight hours for another crab to come along and try the shell out. Why do these crabs wait next to shells that are too large for them? As it turns out, the first hermit crab is simply waiting for the second crab in line to discard its shell.
So we outlined a natural ritual that hermit crabs undertake when finding a new home. Why is this so fascinating? While you may have summoned up an image of two hermit crabs swapping shells, that isn't entirely accurate. As the second crab lines up behind the shell, more will come to follow. Before long, observers would be able to watch as dozens of hermit crabs all trade shells with one another to ensure that everyone has a comfortable home to live in. The smallest shell of the bunch gets left behind while the shell that started the queue will go to the largest hermit crab of the lot. That's pretty amazing, isn't it? The coordination and cooperation that these hermit crabs have to deploy is nothing short of impressive. If only humans could get along so well when it comes to making to sure everyone is comfortable and safe within their home.
Even though hermit crabs will work together in order to find homes, they are still a competitive species. Gastropod shells can become a limited resource due to a variety of natural and unnatural factors, such as climate change and pollution. When hermit crabs are of a similar size, they are more competitive and violent with one another. When hermit crabs vary dramatically in size, there are more resources available for every member of the group. Hermit crabs are a fascinating sort of creature because they can come in varying sizes with a lifespan ranging between 12 and 70 years. The next time that you see a hermit crab, make sure it has the perfect shell to call home. Maybe it will remember you a couple of decades later!