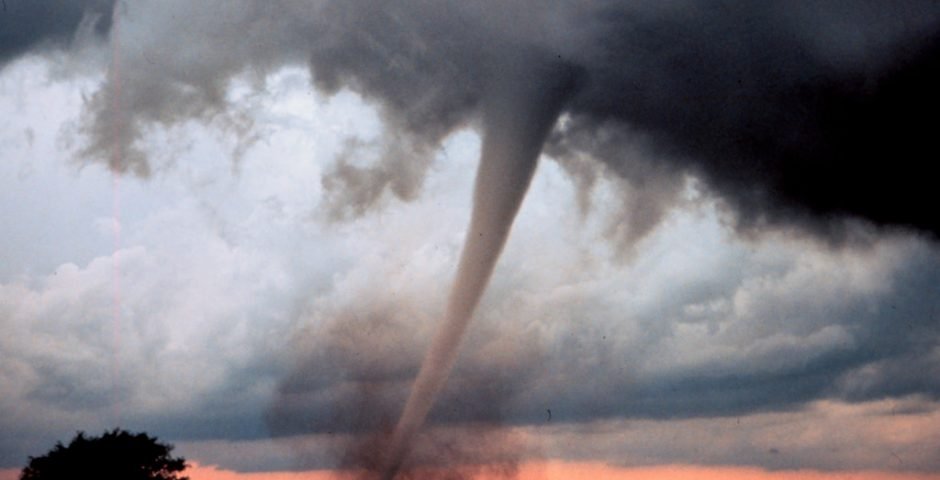 May Tornado Streak Snaps as Weather Watchers Wait for the Big One
Rotating funnel-shaped clouds are either the bane of your existence or the thrill that you need to get your adrenaline going. Either way, if you live essentially anywhere in the United States then you are likely to understand the power that tornadoes can impart.
A unique phenomenon largely beholden to the United States, the country saw just 288 preliminary reports of tornadoes in May, a jump from the average of 276 that had preceded the count. While these numbers had risen, none of the tornadoes tracked were rated stronger than an EF2, a first since May of 1950. For the first time in nearly 80 years, the country had gone the entire month of May without a killer tornado.
A Change of Pace
Tornado tracking in the month of May 2021 was markedly different from how the seasons unfolded just two years prior. May 2019 saw a two-week stretch in the country where there were at least eight tornado reports issued every single day. In that same month, more than 556 tornadoes were tracked and tallied. Wild how a simple two-year gap can tell such a different story, isn't it?
According to Meteorologist Jesse Ferrell, a Senior Weather Editor at AccuWeather, this has been one of the quietest years for severe storms around the nation. Ferrell would go on to say that 2021 had seen just the "second-fewest issuances" of severe tornado warnings and thunderstorms since they began regularly tracking data in 1995. Pushing the statistics further, Ferrell would point out that 2021 ranks in the bottom 25% of years when ranked by tornadic reports since 1950.
While Ferrell was effusive in his analysis of the tornadic reduction, AccuWeather Meteorologist Rich Putman had some more details to share. Putman is a Senior Storm Warning Meteorologist and has spent his time focusing on upper-level dynamics within the atmosphere that are traditionally present during storm seasons. Simply put, Putnam explains that these dynamics have not been present.
Putnam would go on to explain that it was traditional for tornado numbers to begin dipping in July and August due to high temperatures. When tornadoes do form during these months, they tend to present as weaker than their earlier counterparts.
A True Tornadic Drought
While storm chasers and rain enthusiasts look to the skies for clouds, those afraid of tornadoes are enjoying a prolonged period of peace. The United States is currently going through a tornado drought with regard to the most powerful versions of the weather event. There have been zero EF5 tornadoes recorded in the United States for over eight years, a record that was once held between May 3, 1999, and May 4, 2007.
The most recent EF5 tornado to strike the United States happened in 2013 as it spun maliciously through Moore, Oklahoma. Since then, no tornadoes of that power have been tracked. EF5 tornadoes are particularly dangerous as they can generate maximum wind speeds surpassing 200MPH, leaving complete and total destruction in their wake.
Jane Goodall Initiates Massive Billion Tree Reforestation Project Involving Fans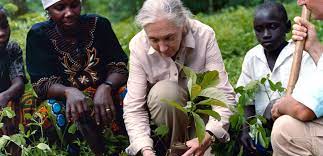 The loss of flora and fauna species due to habitat loss is among the most harmful and distressing outcomes of deforestation. Forests are home to 70 percent of ground plants and biological species, according to National Geographic. Deforestation endangers not only known species but also new species.
The rainforest trees offering shelter for some animals also create a temperature-regulating covering. Deforestation causes a more severe temperature change from day to sundown, similar to a desert, fatal for many residents.
Major Reforestation Effort
Many efforts have been established over the decades to mitigate the effects of deforestation. The Jane Goodall Foundation's most recent efforts, on the other hand, are being considered ambitious and massive projects. Many individuals believe that individuals can restore forests all across the world.
Throughout the United Nations Climate Week, world-renowned primatologist Dr. Jane Goodall started a grassroots initiative to promote their ecological renovation project, the Trillion Tree Campaign.
Trees for Jane is a neighborhood preservation and reforestation initiative founded by Jane Goodall, the empowering founder of the Jane Goodall Institute. Its purpose is to end environmental destruction and help restore the world's diminishing stock of natural vegetation.
She voiced the film A Trillion Trees, which encourages everyone to grow a plant in their yards, roofs, or towns.
As the globe approaches a critical boundary in stopping climate change, their webpage strives to motivate, inform, and mobilize a worldwide audience to act now.
They believe that Trees For Jane will inspire a worldwide audience to help the UN's aim of planting one trillion trees by 2030, from learners and lecturers to advocates, organizations, and politicians.
While Goodall urges everyone to plant trees, the documentary also emphasizes the necessity of tree protection and restoration. At TreesforJane.org, anyone may help by planting a tree or contributing.
What is Deforestation?
Deforestation is the planned, natural, or unintentional clearing, damaging, or otherwise removal of trees. It may happen anywhere with many trees and various greenery, but it's happening a lot right now in the Amazon rainforest.
Global warming, logging, soil degradation, limited harvests, inundation, higher greenhouse gas levels in the air, and a slew of other issues for aboriginal populations can all occur due to reducing trees and various plants.
Greenhouse Gases Have Increased
A lack of trees permits a more significant quantity of greenhouse gases to be emitted into the atmosphere, in addition to habitat loss. Healthy forests absorb CO2 from the atmosphere and operate as excellent carbon sinks. Deforested areas lose this ability, releasing more carbon into the atmosphere.
The Atmosphere's Water
The trees also help in controlling the water cycle, which helps to prevent the amount of water in the atmosphere. There is less water in the air to return to the soil in deforested areas. As a result, the earth becomes drier, making it impossible to cultivate crops.
Erosion of The Soil and Flooding
Soil degradation and coastal flooding are two further consequences of deforestation. Trees aid in the retention of water and dirt, which offers abundant nutrients for other forest life.
The land erodes and drains away without woods, forcing people to relocate on and continue the cycle. The barren soil left behind by this soil degradation is more vulnerable to flooding, particularly in coastal areas.