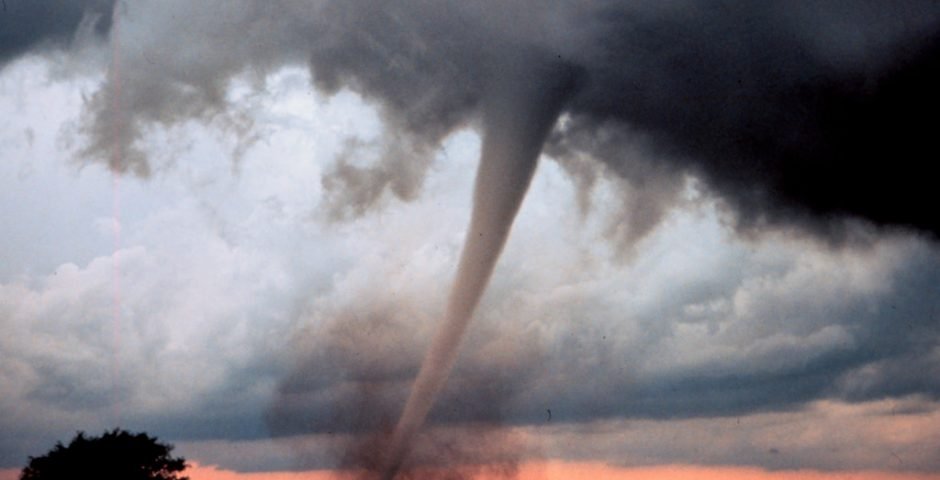 May Tornado Streak Snaps as Weather Watchers Wait for the Big One
Rotating funnel-shaped clouds are either the bane of your existence or the thrill that you need to get your adrenaline going. Either way, if you live essentially anywhere in the United States then you are likely to understand the power that tornadoes can impart.
A unique phenomenon largely beholden to the United States, the country saw just 288 preliminary reports of tornadoes in May, a jump from the average of 276 that had preceded the count. While these numbers had risen, none of the tornadoes tracked were rated stronger than an EF2, a first since May of 1950. For the first time in nearly 80 years, the country had gone the entire month of May without a killer tornado.
A Change of Pace
Tornado tracking in the month of May 2021 was markedly different from how the seasons unfolded just two years prior. May 2019 saw a two-week stretch in the country where there were at least eight tornado reports issued every single day. In that same month, more than 556 tornadoes were tracked and tallied. Wild how a simple two-year gap can tell such a different story, isn't it?
According to Meteorologist Jesse Ferrell, a Senior Weather Editor at AccuWeather, this has been one of the quietest years for severe storms around the nation. Ferrell would go on to say that 2021 had seen just the "second-fewest issuances" of severe tornado warnings and thunderstorms since they began regularly tracking data in 1995. Pushing the statistics further, Ferrell would point out that 2021 ranks in the bottom 25% of years when ranked by tornadic reports since 1950.
While Ferrell was effusive in his analysis of the tornadic reduction, AccuWeather Meteorologist Rich Putman had some more details to share. Putman is a Senior Storm Warning Meteorologist and has spent his time focusing on upper-level dynamics within the atmosphere that are traditionally present during storm seasons. Simply put, Putnam explains that these dynamics have not been present.
Putnam would go on to explain that it was traditional for tornado numbers to begin dipping in July and August due to high temperatures. When tornadoes do form during these months, they tend to present as weaker than their earlier counterparts.
A True Tornadic Drought
While storm chasers and rain enthusiasts look to the skies for clouds, those afraid of tornadoes are enjoying a prolonged period of peace. The United States is currently going through a tornado drought with regard to the most powerful versions of the weather event. There have been zero EF5 tornadoes recorded in the United States for over eight years, a record that was once held between May 3, 1999, and May 4, 2007.
The most recent EF5 tornado to strike the United States happened in 2013 as it spun maliciously through Moore, Oklahoma. Since then, no tornadoes of that power have been tracked. EF5 tornadoes are particularly dangerous as they can generate maximum wind speeds surpassing 200MPH, leaving complete and total destruction in their wake.
Canine Environmentalist Sniffs Out Litter, Cleans Up Leeds Park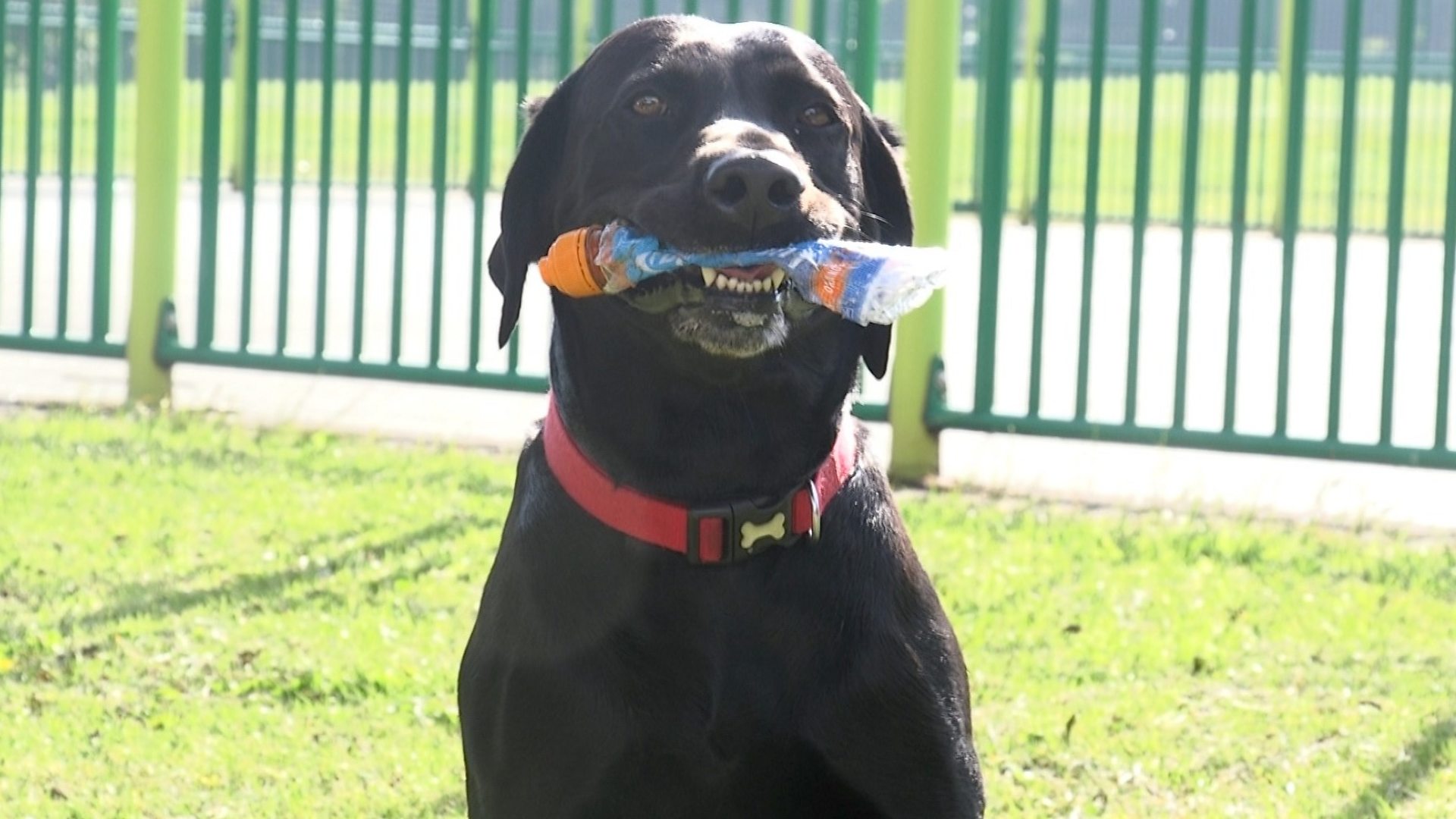 If you've spent even five minutes on the internet over the last ten years, you've likely come face-to-face with some pretty startling realities pertaining to pollution, climate change, and environmental destruction. According to the team of researchers at SAS, more than 5,000 plastic marine pollution is found per mile on beaches in the United Kingdom. More than 90% of these plastic containers are produced through processes requiring fossil oil as well as gasoline.
While we are all increasingly aware of the global pollution issue currently captivating our planet, it feels like there is little that can be done at an individual level. Well, at least that might have been the sentiment before a Labrador Retriever named Harley got in on the action!
Cleaning Up The Parks, Paw by Paw.
Leeds is the largest city located in West Yorkshire, a county of England. Located predominantly on the River Aire, the city is cut by the river flowing through it, Leeds was originally founded in the 13th Century as a borough before turning into a major production center for wool, mills, flax, and iron. Now home to more than 790,000 people, Leeds has turned into a thriving metropolis with its own issues pertaining to pollution and urban density.
Located just five miles away from the center of the city is Pudsey Park, a public park located in Pudsey, second most popular in the region behind only Roundhay Park. On the manicured grounds, visitors will find a bowling green, cafe, skate park, and a playground as well as various wildlife displays.
Covering nearly 8 acres of land and met every day by children and family, Pudsey Park has been particularly prone to litter and pollution. In order to offset some of the lazy waste that has found its way into the park, one local resident named John Evans decided to get him and his dog in on the action.
John Evans is a frequent walker through Pudsey Park with his best friend, the black labrador retriever named Harley. Like any other lab, Harley loves to get outside, explore parks, and play with anything along the way. Leaning on his dog's natural love of the great outdoors while turning that passion into a game, John would teach his dog to collect empty bottles from all over the property.
Rewarding Harley for all of his work, the dog would go on to pick up trash can after trash can of discarded plastic bottles over the course of his walks through Pudsey. Evans keeps his fans and followers updated regarding their efforts to clean the park through daily social media posts. Evans stated in one of those social media posts, "We're immensely proud of Harley, and… there's something really different about him!"
Labrador Retrievers like Harley have a rich history as one of the most popular companion dogs in the entire Western World. A common choice for disability assistance, Labs are smart and compassionate enough to train and aid those with autism or blindness, displaying loyalty and composure throughout their efforts.