Man's Best Friend, Except When It's Time for the Weather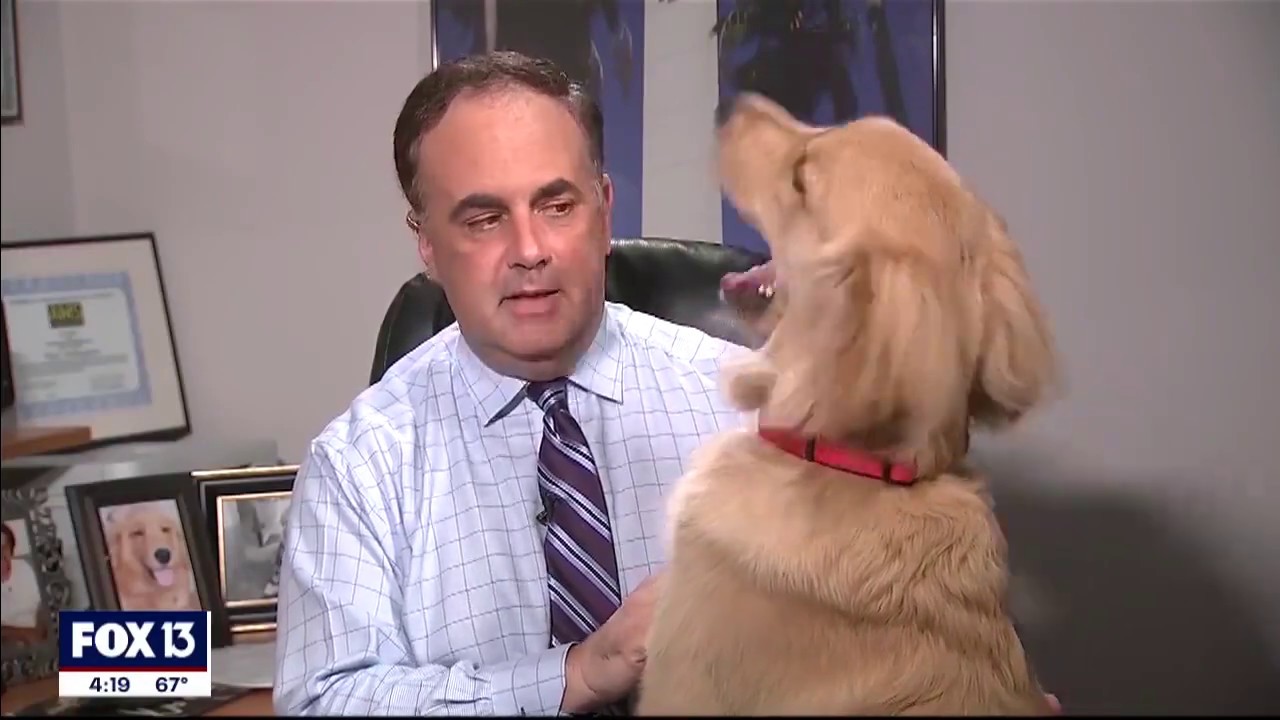 Working from home these days comes with a number of new challenges and risks that most never expected to deal with in their careers. But when the computer camera or conference video is placed in one's private accommodations, all sorts of issues can pop up that folks normally don't deal with in the office setting. Everything from what kind of photos, art or prints one has in the background to their furniture in a personal room to everything else the home is shared with becomes potentially exposed. And in the case of a particular weatherman trying to provide his meteorologist work online, man's best friend can be a notable interruption.
Paul Dellegato regularly works as meteorologist for Fox 13 based in Florida. However, like many others, Paul had to figure out in short notice how to relocate his work and his broadcast to his home to maintain social distance and health safety. While the access to his work networks and computer setups wasn't too hard, the readjustment to a home office and presentation place for his work took a bit of additional thinking. He had to pick a place in the house that would be free of distractions, walk-in surprises, problematic backgrounds, and not be invasive to his own home as well. What Paul didn't count on was that his own extended family might end up being the real disruption to Paul's broadcast.
In the clip provided, Paul is working as usual on his life TV broadcast and covering the weather for the day and the next few days' expectation. As he's going through the details and the changes in high and low pressures as well as the temperature predictions, someone doesn't want to let the weatherman continue. Paul's golden retriever, Brody, has decided to be a gate crasher and literally jump up in Paul's face and personal space. No matter how much Paul tries, his dog just keeps being persistent for his master's attention. Chances are the dog is probably hungry for dinner and is making a point about it. Doing so, however, Paul's dog is not only making a presence on the screen, the canine is goofing up the weather graphics on the nearby computer, making a ton of noise, and showing how useless it is for Paul to try to and stop the chaos. The audience loves it and Brody, and Paul's dog became the new digital mascot for Fox 13.
The weatherman's crisis resonates with all of us. We're all going through a big disruption, trying to reconstruct our professional work lives from home all over the country. So, to find a bit of humor in Paul's online dilemma with Brody provides a cathartic effect, helping us all find some humor and a bit of lightness in watching. Once you watch the show clip, you'll understand why Paul's situation went viral so fast.
Things didn't turn out bad for Paul. He earned big commendations for how patient he was able to stay under duress from Brody and the dog's insistent interruptions of his weather show. And it was clear Paul loves his furry buddy. So, the feeling now is the heck with the weather maps. How Brody behaves on camera will indicate if tomorrow will be a good weather day or otherwise.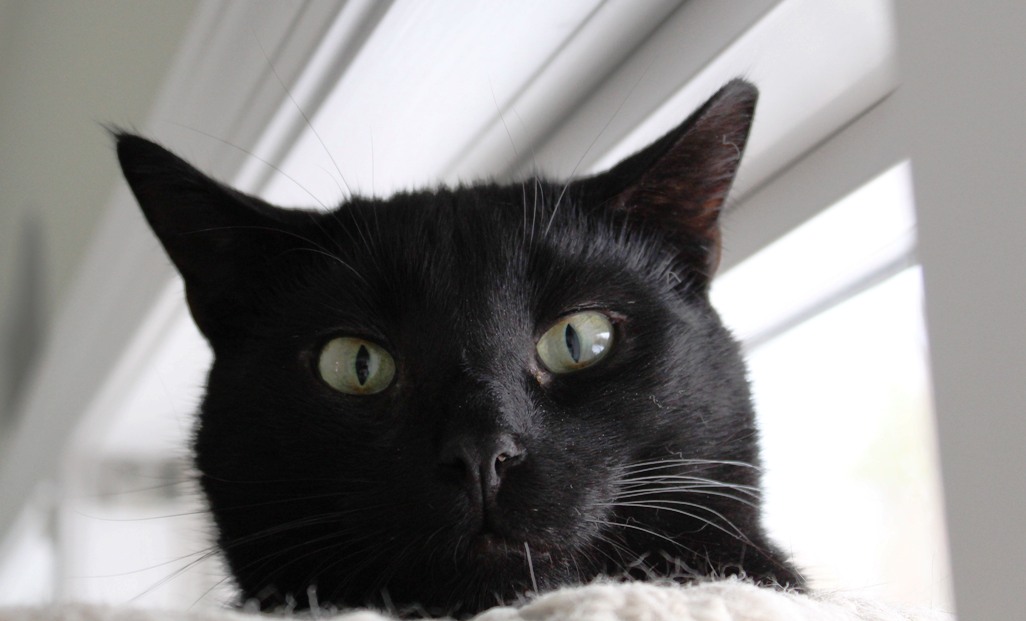 Black cats are evil! Do not let one cross your path!
Fortunately, 22-year-old Jordan ignores this silly and superstitious advice. Jordan, whose last name we're withholding, has autism. As a result, she's not very verbal…most of the time. But that's where her black cats come into the story.
Gracie's Tale
Jordan's experience with black cats started with Gracie, a feline friend Jordan had when she was younger. While at Mychal's Learning Place, a non-profit organization that supports those with learning disabilities, Jordan would draw pictures of black cats and call them Gracie.
That inspired the organization's Culver City, California chapter to put Jordan in touch with the local Adopt and Shop.
Adopt and Shop is a pet rescue and adoption center, as well as a retail store for pet food and supplies. Jordan became a volunteer at Adopt and Shop, spending much of her time with cats-especially the black ones.
The Ideal Pet
Cats can be the ideal pet for many individuals with autism. Dogs tend to be loud and excitable, barking suddenly and moving noisily. That much volume can be a sensory overload to many on the spectrum. Cats, on the other hand, move quietly and are usually calmer than dogs. And a meow isn't nearly as disruptive as loud barking or yapping.
Cats and other pets can play a major role in calming and comforting those with autism, helping them open up more emotionally and socially.
That's been Jordan's experience. Those working with her at Mychal's Learning Place say that the young woman rarely talked except to possibly repeat the last thing she heard someone else say. But while working with the cats at Adopt and Shop, they say that she's much more verbal. The animals seem to bring out Jordan's communications skills.
Jordan loves all of the cats at Adopt and Shop. She cuddles with them, stroking their fur and talking with them for hours just as she would communicate with another person. But she can't hide her special affection for black cats.
The Black Cat Curse
When people like Jordan go out of their way to show kindness to black cats, it helps offset the superstitions that negatively impact these animals even to this day. The fear and dislike of black cats might go back to the Middle Ages in Europe. Legends arose that these cats were actually witches in disguise. This belief even associated witches with black cats as recently as the Salem Witch Trials in America in the late 17th century.
The color is also associated with death. Think of the Grim Reaper. In that regard, black cats were considered to be as unsettling as crows and ravens of the same shade. In time, many saw the animals as being bad luck charms. (Interestingly, Japanese lore said that ownership of a black cat could bring a young woman a mate, and British sailors of old considered black cats to bring good luck.)
While most people today don't take the black cat curse seriously, they tend to show up, unwanted, more frequently at some animal shelters. Some rescues are hesitant to release the animals for adoption around Halloween because of stories, whether true or not, of people who want to sacrifice black cats on this "demonic" holiday.
The Culver City Adopt and Shop also sees its share of black cats rescued as strays or put up for adoption. That's why they so appreciate the volunteer involvement of someone who goes out of their way to offer love and comfort to this misunderstood segment of the feline population.
So kudos to Jordan for her compassion and love for all cats-but the blacker the better.