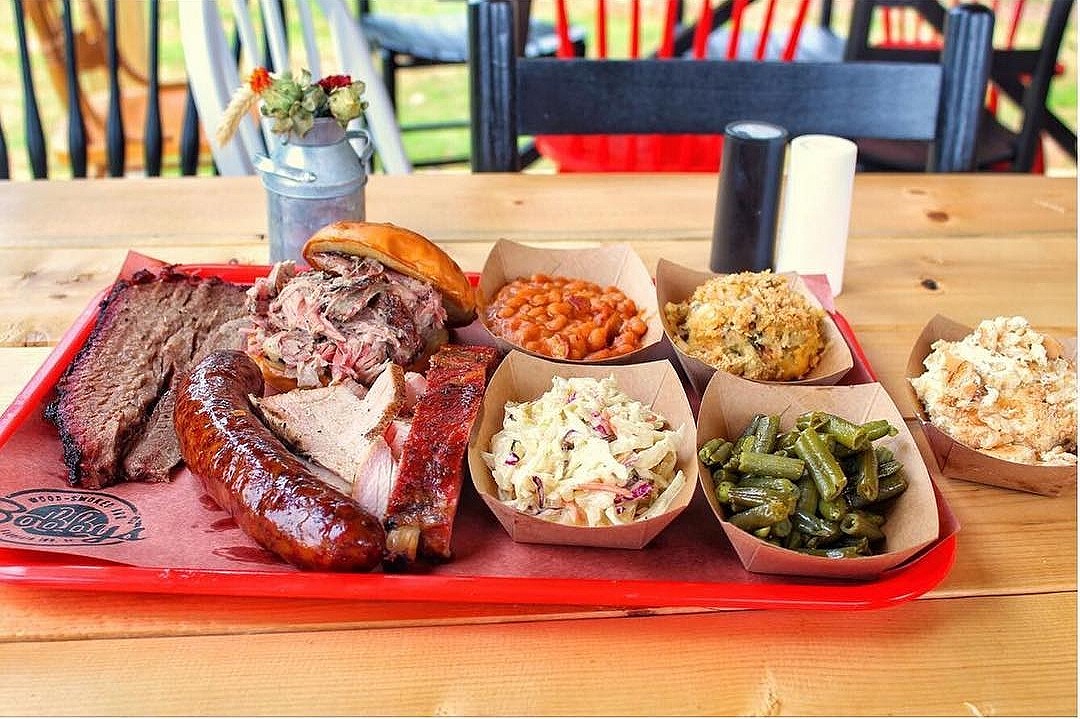 Man Learns How To Cook On YouTube And Opens A Restaurant As A Tribute To His Late Father
The city of South Carolina has seen the rise of an exciting new restaurant established by Octavius "Tay" Nelson, a man who learned how to cook by watching videos on Youtube, and he has become quite good at it. In fact, his new found knowledge motivated him into opening a new restaurant that now has 60 people in its employ. Amazing!
His father used to work as a cook at different restaurants, and as a child, Tay would tag along to help with washing dishes to support his Dad. This gave him a first-hand experience of the restaurant business and how much joy people derived from eating his father's top-notch meals.
Unfortunately, his father and brother passed away and he sought a grand way to pay tribute to them. He decided to open a restaurant and run its affairs just like his Dad used to back in the days. Sounds like a great plan, right? Definitely. But there was a teeny-tiny problem- he didn't know to cook. Actually, it was a major stumbling block, since he wanted to be in charge of the cooking and other affairs of the restaurant.
Instead of giving up, Tay decided to start learning how to cook. He started watching a plethora of cooking videos on YouTube to learn cooking techniques.
"I watched every video I could find," Octavius says in an interview with CNN. After some time and headstrong determination, he said that he learned the complete dynamics of cooking different cuts of meat and tips on how to successfully run a restaurant business.
In the wake of his light cooking skills, Nelson headed back home in Fountain Inn, South Carolina, Nelson to launch a set of all-natural seasonings inspired by his father's old, but tasty recipes. However, this wasn't enough. Launching a bunch of seasonings was great, but it didn't match with his dreams to open a restaurant. In light of this, he went back to the drawing board, and decided to learn everything he could about running a restaurant.
After fully harnessing his cooking skills through YouTube, Nelson launched a food catering business, and in 2018, he took it up a notch by establishing his restaurant.
He named his new restaurant "Bobby's BBQ," after his late father and brother. Since the restaurant opened up, scores of individuals in his community have been employed and thousands have come around to have a taste of his barbecue seasoned with home-made spices and condiments.
Nelson's story is quite touching and inspiring. His lack of knowledge and technical know-how did not stop him or cloud his dreams, instead he dared to learn the unknown. This is a story of pure motivation and dedication, and everyone should be able to learn a couple of things from it.
The Returned Wallet from Antarctica – Half A Decade Later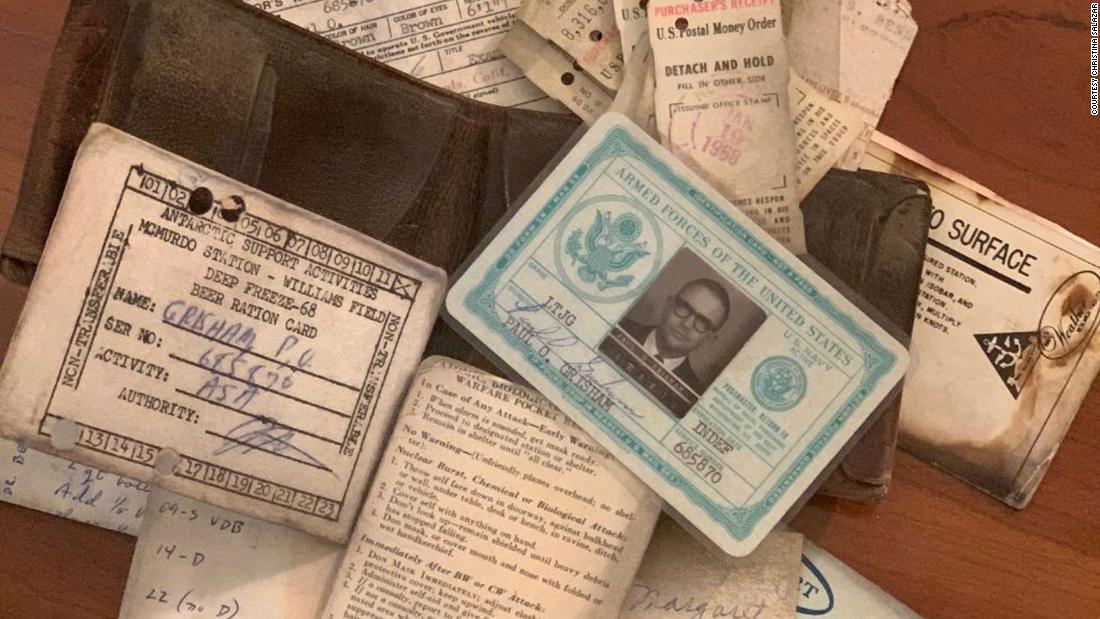 In 1968 a meteorologist was stationed in Antarctica among a number of military personnel. Their role was research as well as, and Paul Grisham's job was to track the weather in the southern pole region. Unfortunately, as crazy as it seems, Grisham managed to lose his wallet while working in the remote location and never did find it before leaving. That wallet sat in Antarctica at the station for another 53 years until it was rediscovered.
When the wallet was returned to Grisham, he felt like he was going back in a mental time machine. The wallet was in exceptionally good condition as well as the cards and materials that were kept in it. At 91 Grisham remarked first about how young he looked in the card photos as well as how far back that part of his life was.
The location, McMurdo Station, was being redesigned along with the demolishing and removal of older buildings. During the work, one of the construction crew found the wallet which had stayed in its place since Grisham had been stationed. Looking back on the cards now, Grisham continues to repeatedly trigger memories when he looks at his own Navy ID card. Last carried in 1968, the card was preserved and never deteriorated except for the edges of the leather. Included in the contents was a beer ration card, a guide card on how to deal with attacks ranging from nuclear to biological. And Grisham even included a recipe folded up in the cards for a liqueur.
The weather monitoring was a big issue at the time. Unlike today with tons of satellites spinning around the planet for watching everything from a farmer in the western side of China eat a sandwich to the weather's minute moves, back then the weather had to be observed in person. Grisham's job was to track the regional patterns so that planes and ships moving through the edge of the southern hemisphere to the station could do so safely and avoid storms. The work shifts were hard; Grisham remembered working a half day on, literally, and the half day off to rest and went straight for five long months.
Things weren't all about work. Grisham remembers they had pretty useful mini bowling alley which never got boring. And an inside gym was handy since jogging outside was off the list everyday of the year. Location-wise, the station was in one of the best locations in Antarctica as well; it would usually get to a balmy 25 degrees Fahrenheit. That was considerably better than other locations a bit further in easily only getting to a tepid minus 65 degrees.
When Grisham left the southern continent, he did so with a promotion, but he never did find his wallet before taking off. He doesn't have any fond wishes to return, still remembering a soda would explode from the cold in under 15 minutes if left outside. However, one thing he did miss was all the IOUs Grisham kept in his wallet from winning an inordinate number of poker games while on duty at McMurdo. It does make one wonder if he can still collect on this plus interest.
Grisham continues to be a name in history, but the rediscovered wallet was not his first entry. Grisham spent two hours talking with Sir Edmund Hillary about weather when Hillary arrived, and Grisham himself also got to reach the South Pole as well, some 850 miles inland. Sitting now at home, he enjoys the San Diego weather a lot more, but the wallet recovery was definitely a nice touch to Memoryville.