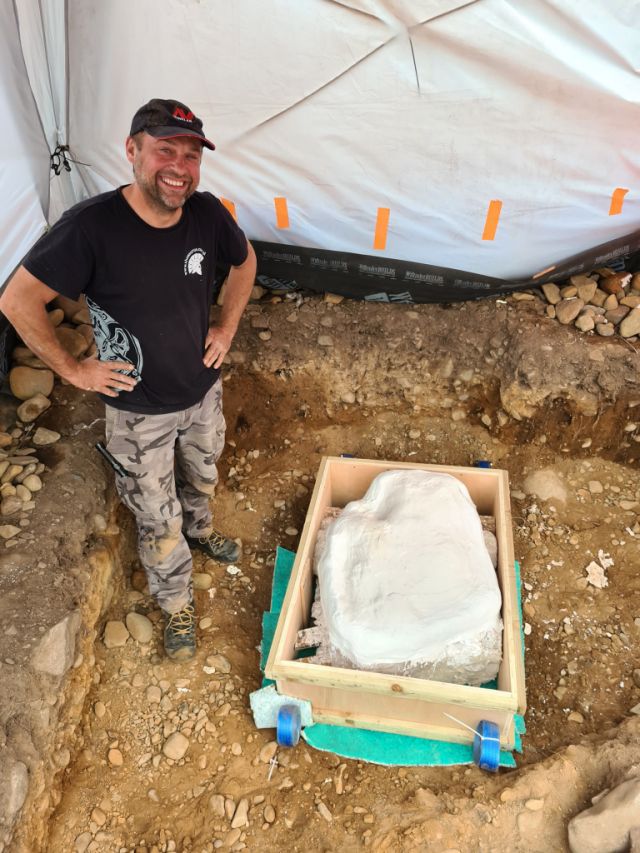 Man discovers Bronze Age antiques on Scottish soil
A haul of ancient antiques including a 900 BC Sword was uncovered by Mariusz Stepien in Peebles. 
Metal detectorists have had many field days since the inception of lockdown, sometimes quite literally, and Mariusz's discovery is another addition to the pile. In July, we saw amateur treasure hunters observing lockdown measures discover a bunch of precious and valuable items right in their backyard, so this comes as no surprise.
Barely a month later, a detectorist has now unearthed a stack of ancient items dated from the Bronze Age. Preserved wood and leather, and a complete horse harness are some of the uncovered items- and they were only Stepien's initial findings. An in-depth exploration by Treasure Trove further discovered a sword dating about 900 BC.
Metal detecting was a leisure thing for Stepien and he had been doing it with his friends for fun until his metal detector started picking up some strong signals from the earth. According to him, the moment of discovery was a very emotional one, and knew he had just discovered something significant to Scottish history from the very beginning.
The initially found objects were only buried half a metre underground, but after reporting his findings to the Treasure Trove unit, more ancient items were uncovered.
Experts took over the discovery site, but Stepien and his friends camped in the fields to witness the total excavation, which took about 22 days. "We wanted to be a part of the excavation from the beginning to the end," Stepien said. According to him, they discovered something new every day and that alone "changed the context of the mind."
"I'm so pleased that the earth revealed to me something that was hidden for more than 3,000 years," he said. The ancient sword was found unsheathed in a uniquely designed scabbard with buckles, straps, chariot-wheel axle caps, and pieces of rattle pendants to beautify. This type of design is the first of its kind discovered on Scottish soil, and only the third in the UK.
According to Treasure Trove, the discovery was a phenomenal one. The soil played a great role in preserving the integrity of the unearthed wood and leather, which made it possible for archeological experts to trace the fragments that made up the harness- never has this been discovered in the history of Britain.
Emily Freeman, head of the Treasure Trove Unit described the discovery as "nationally significant." According to him, the discovery made it possible to recover bronze antiques as well as ancient organic material, however, they have to put in more efforts to ascertain the possible circumstances that led to their deposition in that region.
Stepien's discovery is just one of many since the start of lockdown. Individuals started looking closer at their surrounding environments in search of artifacts, and mother earth did not disappoint in revealing treasures from the past. Finds liaison officer from Shropshire, Peter Reavill disclosed that since the start of lockdown, he has seen some pieces of ancient pottery, tobacco pipes, and prehistoric flint tools from the Stone Age. Simon Maslin, another finds liaison officer in Surrey and Hampshire, said some of these discoveries have answered some questions about local history, even though they look like garbage. 
Stepien's Bronze Age haul in Peebles has been moved to the National Museums Collection Centre in Edinburgh where experts will find answers to the mystery items through research and archeological operations.
The Returned Wallet from Antarctica – Half A Decade Later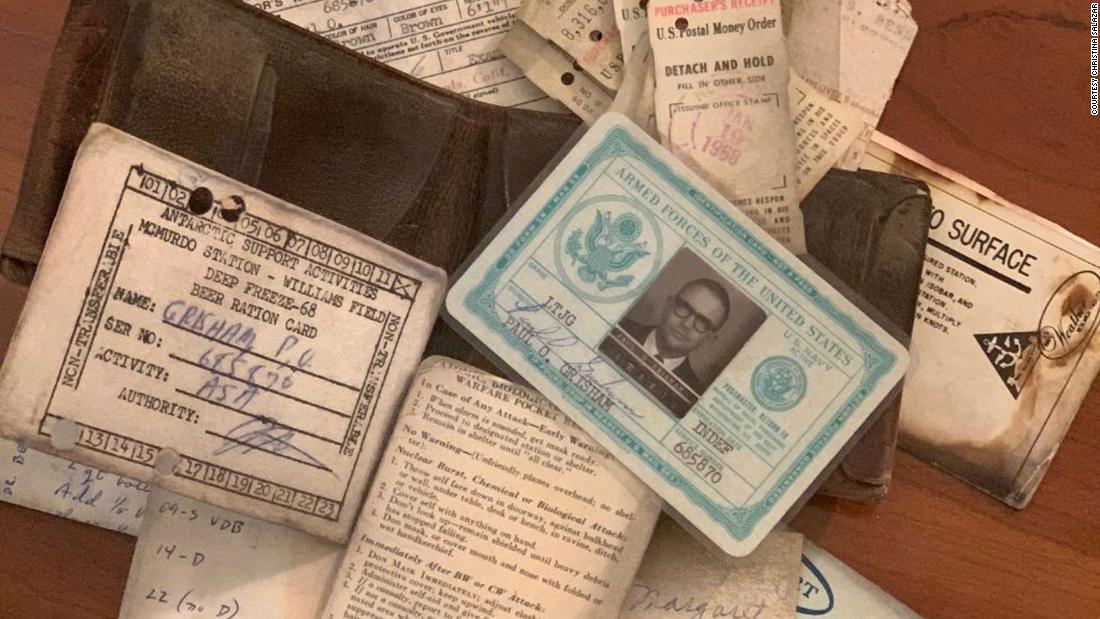 In 1968 a meteorologist was stationed in Antarctica among a number of military personnel. Their role was research as well as, and Paul Grisham's job was to track the weather in the southern pole region. Unfortunately, as crazy as it seems, Grisham managed to lose his wallet while working in the remote location and never did find it before leaving. That wallet sat in Antarctica at the station for another 53 years until it was rediscovered.
When the wallet was returned to Grisham, he felt like he was going back in a mental time machine. The wallet was in exceptionally good condition as well as the cards and materials that were kept in it. At 91 Grisham remarked first about how young he looked in the card photos as well as how far back that part of his life was.
The location, McMurdo Station, was being redesigned along with the demolishing and removal of older buildings. During the work, one of the construction crew found the wallet which had stayed in its place since Grisham had been stationed. Looking back on the cards now, Grisham continues to repeatedly trigger memories when he looks at his own Navy ID card. Last carried in 1968, the card was preserved and never deteriorated except for the edges of the leather. Included in the contents was a beer ration card, a guide card on how to deal with attacks ranging from nuclear to biological. And Grisham even included a recipe folded up in the cards for a liqueur.
The weather monitoring was a big issue at the time. Unlike today with tons of satellites spinning around the planet for watching everything from a farmer in the western side of China eat a sandwich to the weather's minute moves, back then the weather had to be observed in person. Grisham's job was to track the regional patterns so that planes and ships moving through the edge of the southern hemisphere to the station could do so safely and avoid storms. The work shifts were hard; Grisham remembered working a half day on, literally, and the half day off to rest and went straight for five long months.
Things weren't all about work. Grisham remembers they had pretty useful mini bowling alley which never got boring. And an inside gym was handy since jogging outside was off the list everyday of the year. Location-wise, the station was in one of the best locations in Antarctica as well; it would usually get to a balmy 25 degrees Fahrenheit. That was considerably better than other locations a bit further in easily only getting to a tepid minus 65 degrees.
When Grisham left the southern continent, he did so with a promotion, but he never did find his wallet before taking off. He doesn't have any fond wishes to return, still remembering a soda would explode from the cold in under 15 minutes if left outside. However, one thing he did miss was all the IOUs Grisham kept in his wallet from winning an inordinate number of poker games while on duty at McMurdo. It does make one wonder if he can still collect on this plus interest.
Grisham continues to be a name in history, but the rediscovered wallet was not his first entry. Grisham spent two hours talking with Sir Edmund Hillary about weather when Hillary arrived, and Grisham himself also got to reach the South Pole as well, some 850 miles inland. Sitting now at home, he enjoys the San Diego weather a lot more, but the wallet recovery was definitely a nice touch to Memoryville.