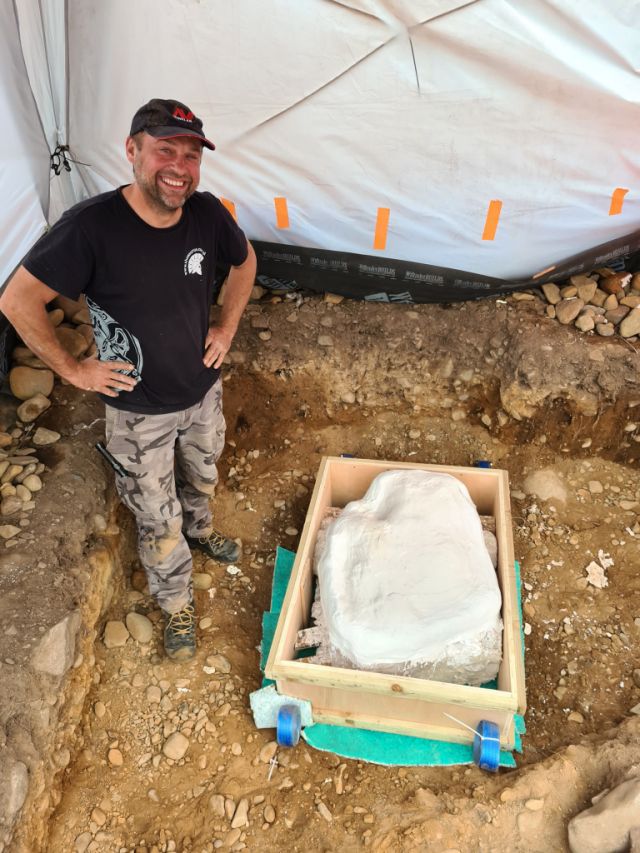 Man discovers Bronze Age antiques on Scottish soil
A haul of ancient antiques including a 900 BC Sword was uncovered by Mariusz Stepien in Peebles. 
Metal detectorists have had many field days since the inception of lockdown, sometimes quite literally, and Mariusz's discovery is another addition to the pile. In July, we saw amateur treasure hunters observing lockdown measures discover a bunch of precious and valuable items right in their backyard, so this comes as no surprise.
Barely a month later, a detectorist has now unearthed a stack of ancient items dated from the Bronze Age. Preserved wood and leather, and a complete horse harness are some of the uncovered items- and they were only Stepien's initial findings. An in-depth exploration by Treasure Trove further discovered a sword dating about 900 BC.
Metal detecting was a leisure thing for Stepien and he had been doing it with his friends for fun until his metal detector started picking up some strong signals from the earth. According to him, the moment of discovery was a very emotional one, and knew he had just discovered something significant to Scottish history from the very beginning.
The initially found objects were only buried half a metre underground, but after reporting his findings to the Treasure Trove unit, more ancient items were uncovered.
Experts took over the discovery site, but Stepien and his friends camped in the fields to witness the total excavation, which took about 22 days. "We wanted to be a part of the excavation from the beginning to the end," Stepien said. According to him, they discovered something new every day and that alone "changed the context of the mind."
"I'm so pleased that the earth revealed to me something that was hidden for more than 3,000 years," he said. The ancient sword was found unsheathed in a uniquely designed scabbard with buckles, straps, chariot-wheel axle caps, and pieces of rattle pendants to beautify. This type of design is the first of its kind discovered on Scottish soil, and only the third in the UK.
According to Treasure Trove, the discovery was a phenomenal one. The soil played a great role in preserving the integrity of the unearthed wood and leather, which made it possible for archeological experts to trace the fragments that made up the harness- never has this been discovered in the history of Britain.
Emily Freeman, head of the Treasure Trove Unit described the discovery as "nationally significant." According to him, the discovery made it possible to recover bronze antiques as well as ancient organic material, however, they have to put in more efforts to ascertain the possible circumstances that led to their deposition in that region.
Stepien's discovery is just one of many since the start of lockdown. Individuals started looking closer at their surrounding environments in search of artifacts, and mother earth did not disappoint in revealing treasures from the past. Finds liaison officer from Shropshire, Peter Reavill disclosed that since the start of lockdown, he has seen some pieces of ancient pottery, tobacco pipes, and prehistoric flint tools from the Stone Age. Simon Maslin, another finds liaison officer in Surrey and Hampshire, said some of these discoveries have answered some questions about local history, even though they look like garbage. 
Stepien's Bronze Age haul in Peebles has been moved to the National Museums Collection Centre in Edinburgh where experts will find answers to the mystery items through research and archeological operations.
Saskatoon Dog Lost In Blizzard Reunited With Family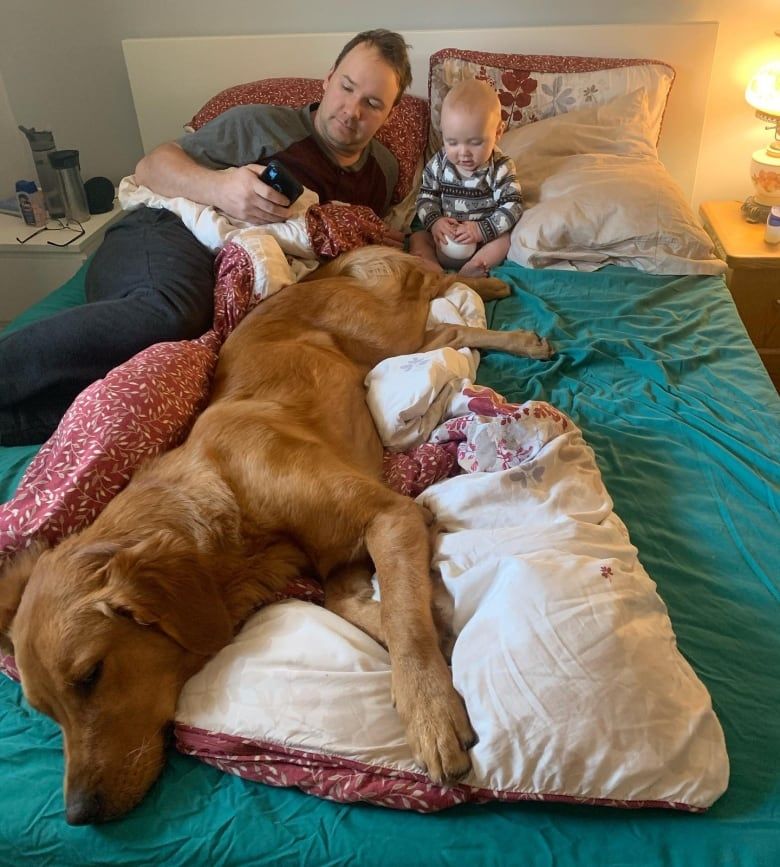 A dog is back into the warmth of it's home and the loving arms of its owners after spending three days lost in a blizzard, which many feared had killed him.
Despite the worries, efforts to find the Golden Retriever never ceased, and the outpouring of social media support showed that humankind is still helpful and sympathetic.
A cross-country skier returned the year and a half old Golden Retriever after finding him with only minor injuries despite three days in a snowstorm.
It all began in Saskatoon last Sunday when the dog's owner Julia Neufeldt agreed to let Louie hit the Furdale Dog Park to have some outdoor fun. A close friend had asked to walk the dog they decided to let him go.
However, the fun dog walk led to terror as Louie had wandered off, and they could not find him anywhere. Julia, who was devastated by the news, had become consumed with thoughts of all the possibilities, especially with the vast expanse that they had to search for the Retriever. She added that it felt as though a family member had gone missing, and it was overwhelming.
As desperation kicked in, Julia took to Facebook to share her pain with friends and family, but what happened next blew her mind. It's like the whole town heard about what happened, and the show of support kept rolling in, and so many searched for the missing pet dog.
Bolster From Social media
Julia said she expected a few dozen friends to share the information if anyone came across the dog. However, the post went viral, and not only friends but total strangers were sharing it and reaching out to the family to lend their support. Julia has a seven-month-old son so venturing out into the snowstorm to search for the dog was not possible.
However, scores of volunteers kept up the search and kept her updated by sending images whenever they spotted the dog. It was hurtful that Louie could be seen but was not accessible. They then lost sight of him, but on Wednesday, everyone decided to make a last-ditch effort to find the dog and get him home.
Julia had joined the search at this point, armed with a blanket and a glimmer of hope that finding Louie was still a possibility. Then the best phone call they could receive came in from the Saskatoon Animal Control Agency. They told her someone had seen Louie.
The cross-country skier was brought to Louie by his dog Banjo, amid their trip. The Animal Control team then linked the skier to Julia, who was delighted and thankful.
She had a mixture of emotions from shock to relief at getting back the dog safely. According to Julia, Louie has lost a few pounds but is poised to recover. He has a torn ACL but will get a surgery done soon.
She has since shared the great news with newfound friends on Facebook, and the encouragement and complimentary messages continued to flow.
Julia says her family is still in astonishment at how people rallied around despite not knowing them. She says this act of kindness outshines any negative news.
In the meantime, Louie will have to stay put for a while, but he is being fed, pampered, and showered with love. Julia adds that the little things that would bug her, like Louie wanting to run in and out of the house continually, are now minuscule after what they just endured.
She says the empty nest feeling has dissipated, and they are happy to have him in the warmth of the house again.