Making Your Life Your Own: The Risks You Take Enhance Your Growth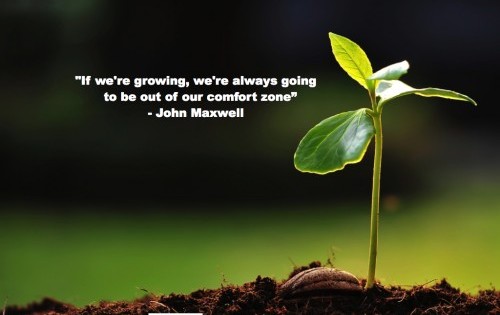 Growth doesn't happen in your comfort zone. It's a place where you take timeouts from life, but not where you become who you are meant to be.
Failure is Just a Speed Bump
When you fail, you may have some course-correcting to do, but it's not an endpoint. You just keep going.
Life is Like a Gym — Everyone Has Their Own Goal and Pace
If you look around the gym, you see people who have been training their whole lives and others who just started as senior citizens. Some are conditioning for a long-distance race, others are bulking up for a weightlifting challenge. There are even people rebuilding their strength after an injury or illness. There's no way or reason to compare your own progress to theirs. Trust the process and the timing.
Comfort is Ok — You Don't Need to be Dissatisfied
Just as you'd rather not drive over a constant array of speed bumps, so you don't need to take endless risks. Sometimes your comfort zone is right where you should be. It gives you a chance to experience peace. You can enjoy the moment, Just be ready when life lets you know it's time to face another challenge.
If You're Afraid of Taking a Risk, You Already Know You Need To
This is a surprise to many people: as you become aware of a risk you need to take, your first response may be fear. It's a natural response to the uncertainty you face, not necessarily a sign that you should avoid risk. Until you act, you don't know anything about the outcome. Even the odds don't tell you anything about your specific case. The only way to know what is going to happen is to go forward and let it happen.
Regrets Come from Not Knowing What You Missed
Think about the wonderful things which happen in a person's life: a new job which leads to an amazing career, a first date with the person you eventually marry, a trip you take which gives you the memories of a lifetime. Each risk you don't take leaves you safe in your comfort zone, but regret may arise as you wonder what would have happened if you said "yes."
Taking Risks is an Acquired Skill
Like any other skill in life, taking risks gives you experience which you can use to take more risks later on. As a kid, maybe you traded a baseball card that you should have held onto. Down the road, that choice and the outcome you experienced can help you make a bigger decision, like selling your home or starting a business.
Risks Help Us Grow Emotionally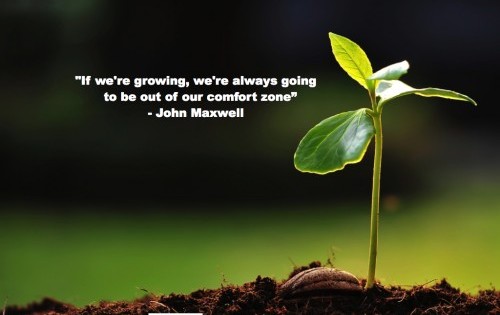 You'll learn about how you feel when you take risks, what kinds of choices suit you, and how even disappointments have value as they guide you. You may even discover that no choice is a "bad" choice by itself — timing is a big part of the result, too. Most of all, as you gain experience from taking risks, you also grow emotionally and learn to handle the ups and downs of life. Without these strengths from taking risks, your life will be much less than it could be.
The Biggest Regret: Not Developing an Ability to Take the Right Risks
If nothing else pushes you to take risks in your life, just remember this: when the big decisions come in your life, if you've been making a habit of saying "yes" to risks, you'll be ready to confidently take on the life-changing ones.
A Bank and Non-Profit Company Help Girls Enter Tech and Other STEM Fields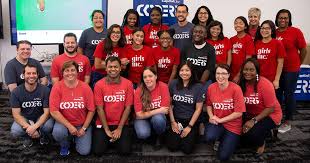 The technology field has undergone a lot of changes over the past few decades. One of the biggest changes has been the growing interest that women are taking. In secondary schools across the country, there has been an increased focus on STEM fields. STEM stands for science, technology, engineering, and math. Because of the increased focus, children of all backgrounds are beaming with a desire to learn more about these fields. This includes girls. Sadly, these are fields that have been historically dominated by men. This causes young women to be hesitant about joining these fields, knowing the societal pressure they might face. Fortunately, there is a nonprofit organization that exists to help women get into this field. This comes in the form of Girls, Inc.
The focus of this field is to help girls between the ages of six and 18 learn more about themselves and these fields as they strive to discover what it takes to build a successful career in these fields. This organization helps girls find mentoring relationships in a pro-girl environment and pushes them to conduct research that will help them build their resumes as they look to learn more about STEM fields. In this organization, girls learn about the various characteristics that are necessary to navigate social, gender, and economic barriers as they try to gain confidence and independence while also receiving a top-notch education.
Thie program also gives girls the chance to partner with one of the largest banks in the world. This comes in the form of CApital One, a well-respected financial institution that has a program known as Capital One Program. This program places girls in a position to work with volunteer coders, who are professionals in the tech field. This gives girls the chance to learn more about coding and computer design. In some situations, the girls might even be able to build their own applications. This gives participants a unique experience with app-building tools. They learn about algorithms and get to ask questions of some of the most successful and generous professionals in the field. The mentors play a critical role in helping girls enter this field. The goal of this program is to help people acquire the skills and resources they are going to need in order to survive in an economy that is largely driven by the tech field.
There are numerous locations throughout the country that Capital One has set up programs like this, including Texas and the Bay Area out in California. Given the tremendous success that this program has already seen, the program is likely to expand to other parts of the country. Capital One desires to partner with other nonprofit organizations that work to break down barriers in the STEM fields of all types. This organization is always trying to find ways to increase the amount of diversity in this field, including encouraging women to get more involved. In the eyes of many, the STEM fields are the future. These fields are going to produce novel products and services in fields such as engineering, computers, healthcare, and more.
It is incumbent on all of these organizations to push everyone, including girls and young women, to push people to think outside the box. Only when people start to step outside of their comfort zone will they discover what they are truly capable of accomplishing. This is true for young girls who would like to learn more about STEM fields and how they can turn a hobby into a long and rewarding career.