Making Your Life Your Own: The Risks You Take Enhance Your Growth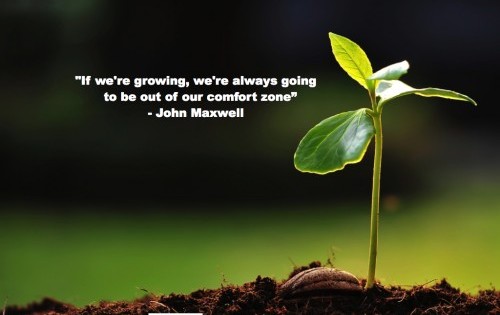 Growth doesn't happen in your comfort zone. It's a place where you take timeouts from life, but not where you become who you are meant to be.
Failure is Just a Speed Bump
When you fail, you may have some course-correcting to do, but it's not an endpoint. You just keep going.
Life is Like a Gym — Everyone Has Their Own Goal and Pace
If you look around the gym, you see people who have been training their whole lives and others who just started as senior citizens. Some are conditioning for a long-distance race, others are bulking up for a weightlifting challenge. There are even people rebuilding their strength after an injury or illness. There's no way or reason to compare your own progress to theirs. Trust the process and the timing.
Comfort is Ok — You Don't Need to be Dissatisfied
Just as you'd rather not drive over a constant array of speed bumps, so you don't need to take endless risks. Sometimes your comfort zone is right where you should be. It gives you a chance to experience peace. You can enjoy the moment, Just be ready when life lets you know it's time to face another challenge.
If You're Afraid of Taking a Risk, You Already Know You Need To
This is a surprise to many people: as you become aware of a risk you need to take, your first response may be fear. It's a natural response to the uncertainty you face, not necessarily a sign that you should avoid risk. Until you act, you don't know anything about the outcome. Even the odds don't tell you anything about your specific case. The only way to know what is going to happen is to go forward and let it happen.
Regrets Come from Not Knowing What You Missed
Think about the wonderful things which happen in a person's life: a new job which leads to an amazing career, a first date with the person you eventually marry, a trip you take which gives you the memories of a lifetime. Each risk you don't take leaves you safe in your comfort zone, but regret may arise as you wonder what would have happened if you said "yes."
Taking Risks is an Acquired Skill
Like any other skill in life, taking risks gives you experience which you can use to take more risks later on. As a kid, maybe you traded a baseball card that you should have held onto. Down the road, that choice and the outcome you experienced can help you make a bigger decision, like selling your home or starting a business.
Risks Help Us Grow Emotionally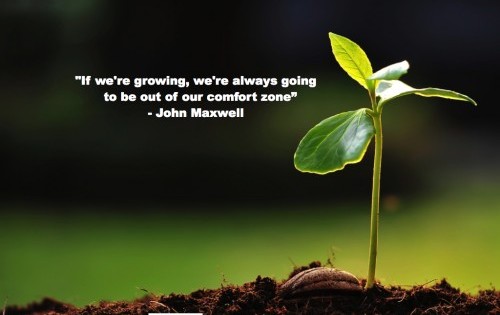 You'll learn about how you feel when you take risks, what kinds of choices suit you, and how even disappointments have value as they guide you. You may even discover that no choice is a "bad" choice by itself — timing is a big part of the result, too. Most of all, as you gain experience from taking risks, you also grow emotionally and learn to handle the ups and downs of life. Without these strengths from taking risks, your life will be much less than it could be.
The Biggest Regret: Not Developing an Ability to Take the Right Risks
If nothing else pushes you to take risks in your life, just remember this: when the big decisions come in your life, if you've been making a habit of saying "yes" to risks, you'll be ready to confidently take on the life-changing ones.
A teenager shocked to find a giant tarantula on the kitchen cabinet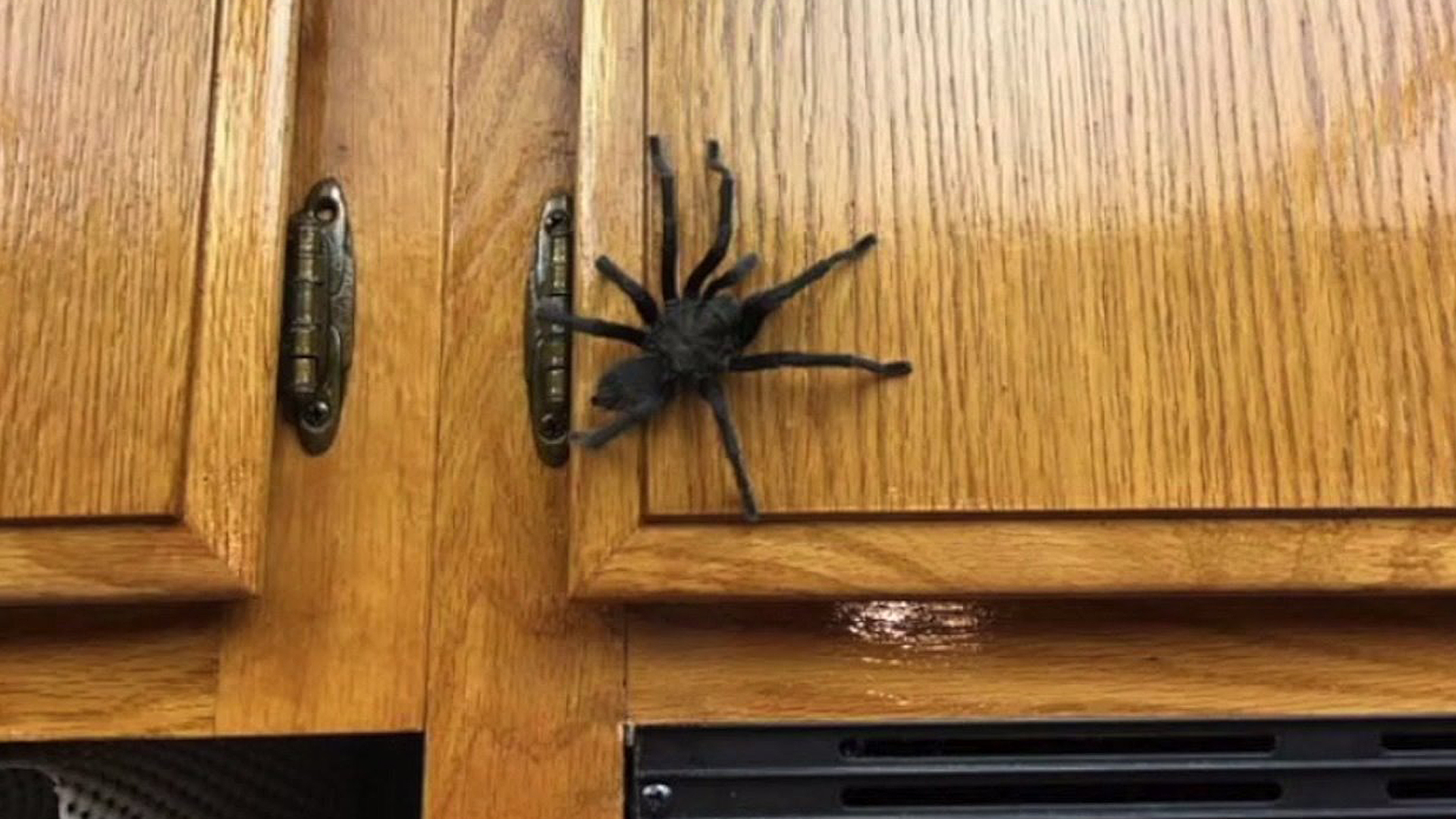 A 19-year-old Hannah Dafferner was looking for a late-night snack in her kitchen when she saw a small creepy-looking figure on the kitchen cabinet. Hannah was frozen in shock. It was black colored and looked like some type of giant spider. It was near the handle of the cupboard and wasn't moving much. At first, Hannah thought it was one of her younger sister's toys or Halloween decorations. Then to her astonishment, it moved enough for Hannah to know it was not a toy. Hannah screamed as loud as she could. Her dad came rushing downstairs to a lot of screaming going on. What Hannah had seen on the kitchen cabinet was a huge tarantula. It was at least 4 inches in size and had eight legs. It would have scared most people. If the dad had not rushed downstairs, Hannah was about to call 911 for help.
The dad tried to say calm during the commotion. He grabbed an empty pitcher to try to catch the tarantula. He put the pitcher on the cupboard and waited for the tarantula to move in to. He made sure to be gentle and hurt the tarantula. The tarantula was very cooperative. He was probably more of the people. By this time the entire family was in the kitchen area. Once the tarantula was in the pitcher, everyone wanted to have a look at the amazing creature.
Tarantulas are hairy versions of a spider family. Typically, they are harmless to humans but their appearance seems to make a lot of people scared of them. On very rare occasions, they can bite humans and it can be painful. Their venom is very mild, usually less than a typical bee's. Some people suffer from a phobia of spiders or tarantula. This phobia is called arachnophobia.
The family posted photos of the tarantula on social media in an attempt to check if anyone in the neighborhood had lost a tarantula. They got a lot of comments and reactions. The next day, they got a message saying "Can we have it?" The family was more than happy to hand it over. The tarantula now belongs to a 9-year-old girl how is ecstatic to have it. The family feels glad that the episode is over but are a bit concerned about how the tarantula was allowed to intrude into their home.
Tarantulas are mostly found in tropical, subtropical or arid regions. Most people don't know this, but tarantulas are burrowers and mostly look to live underground. They are also nocturnal creatures and only venture out during night time unless it is mating season. They try to conserve as much energy as possible and only move when needed to. Insects are their main prey but occasionally they go for larger targets such as frogs or mice.
The family that found the tarantula believe it came inside from their backyard. It came into the house through the back door. They find it quite unbelievable that the tarantula was able to cover so much distance. The family was also shocked that their dogs were not able to stop the intruder. The house is located in San Diego, California. This region is known to have tarantulas and is often located inside the homes. This particular tarantula was a male spider. Male spiders require 7-10 years to mature before they can venture out their burrows and look for females. They only live a few months once they reach maturity. Females have a much longer life span and tend to live up to 25 years.