Making Your Life Your Own: The Risks You Take Enhance Your Growth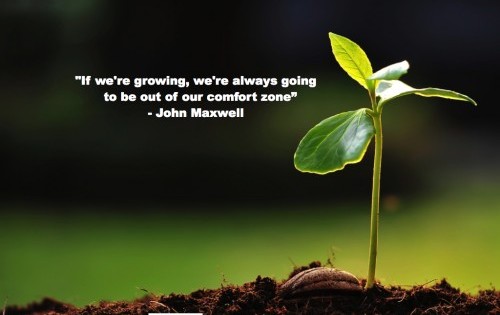 Growth doesn't happen in your comfort zone. It's a place where you take timeouts from life, but not where you become who you are meant to be.
Failure is Just a Speed Bump
When you fail, you may have some course-correcting to do, but it's not an endpoint. You just keep going.
Life is Like a Gym — Everyone Has Their Own Goal and Pace
If you look around the gym, you see people who have been training their whole lives and others who just started as senior citizens. Some are conditioning for a long-distance race, others are bulking up for a weightlifting challenge. There are even people rebuilding their strength after an injury or illness. There's no way or reason to compare your own progress to theirs. Trust the process and the timing.
Comfort is Ok — You Don't Need to be Dissatisfied
Just as you'd rather not drive over a constant array of speed bumps, so you don't need to take endless risks. Sometimes your comfort zone is right where you should be. It gives you a chance to experience peace. You can enjoy the moment, Just be ready when life lets you know it's time to face another challenge.
If You're Afraid of Taking a Risk, You Already Know You Need To
This is a surprise to many people: as you become aware of a risk you need to take, your first response may be fear. It's a natural response to the uncertainty you face, not necessarily a sign that you should avoid risk. Until you act, you don't know anything about the outcome. Even the odds don't tell you anything about your specific case. The only way to know what is going to happen is to go forward and let it happen.
Regrets Come from Not Knowing What You Missed
Think about the wonderful things which happen in a person's life: a new job which leads to an amazing career, a first date with the person you eventually marry, a trip you take which gives you the memories of a lifetime. Each risk you don't take leaves you safe in your comfort zone, but regret may arise as you wonder what would have happened if you said "yes."
Taking Risks is an Acquired Skill
Like any other skill in life, taking risks gives you experience which you can use to take more risks later on. As a kid, maybe you traded a baseball card that you should have held onto. Down the road, that choice and the outcome you experienced can help you make a bigger decision, like selling your home or starting a business.
Risks Help Us Grow Emotionally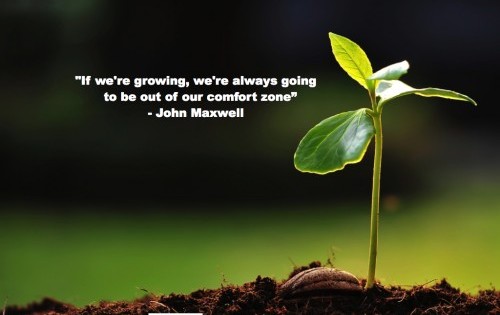 You'll learn about how you feel when you take risks, what kinds of choices suit you, and how even disappointments have value as they guide you. You may even discover that no choice is a "bad" choice by itself — timing is a big part of the result, too. Most of all, as you gain experience from taking risks, you also grow emotionally and learn to handle the ups and downs of life. Without these strengths from taking risks, your life will be much less than it could be.
The Biggest Regret: Not Developing an Ability to Take the Right Risks
If nothing else pushes you to take risks in your life, just remember this: when the big decisions come in your life, if you've been making a habit of saying "yes" to risks, you'll be ready to confidently take on the life-changing ones.
The Remarkable Story Of Felix The Black Lab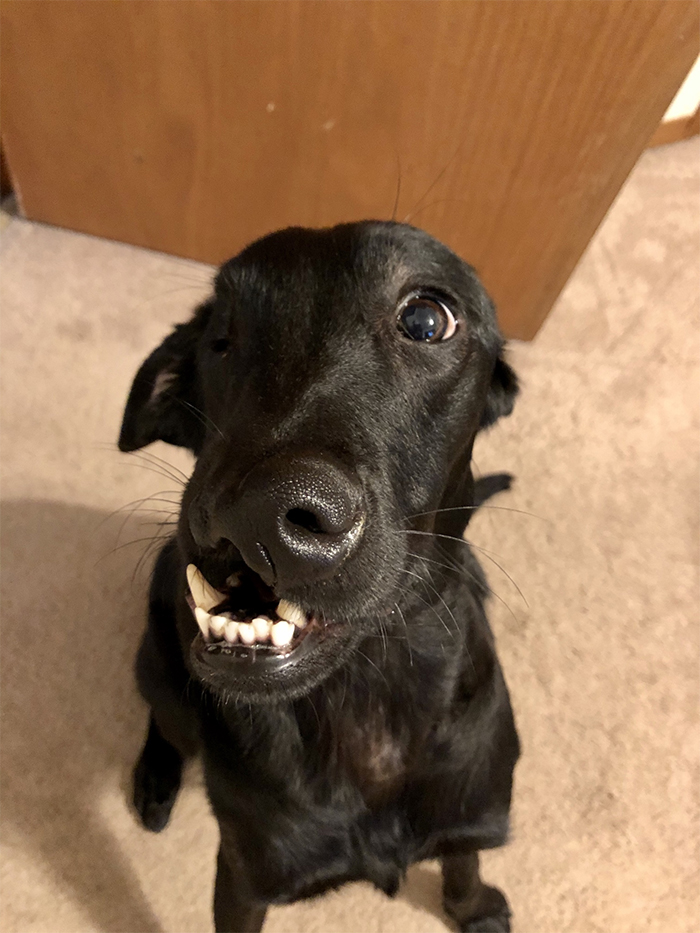 This is the remarkable story of Felix the Black Lab. Felix has had to overcome a lot of obstacles throughout his life. Felix was born with a cleft lip and cleft palate. Cleft lip and cleft palate are openings in the upper lip and the roof of the mouth. These openings can develop during infancy when the facial structures don't completely develop. While cleft lip and cleft palate are often seen as birth defects, they can be inherited through genetics. Felix's owner believes that the dog developed the defects due to his mother having a poor diet or possibly inhaling chemicals.
In addition to being born with a cleft lip and cleft palate, Felix has also struggled with other health problems throughout his life. However, despite all of his struggles, Felix continues to have a great personality: always laughing and smiling.
Felix was adopted when he was just a few days old. The owner said that Felix was close to dying because his cleft lip and cleft palate left him unable to receive nutrients from his mother. Felix had pneumonia and the veterinarian declared that he only had a few more hours to live. As Felix started to grow, he had colon issues that caused digestive problems. He also has only one functioning eye and his jaws aren't aligned properly. Because Felix's teeth were not aligned properly, he was only able to eat canned food.
In spite of all of these issues, Felix continued to fight. His owner fed him through a tube for a few weeks until he recovered from his pneumonia symptoms. Felix's condition left him unable to chew dog food and lap water out of a bowl. He also had problems swallowing his food at times. Through it all, Felix remained energetic.
However, Felix's owner wanted to try to give him a better quality of living, so he had surgery to correct his clefts. The surgery was a success. The surgeon was able to repair the roof of Felix's mouth and rebuild his palate. The surgeon completed the procedure using Felix's own tissues. The surgery also caused Felix's skull to shift. In order to help transition to his new life post-surgery, Felix also takes some medications. In the aftermath of the surgery, Felix also had to eat through a feeding tube in his neck. It has been a huge adjustment period.
Thanks to the successful surgery, Felix has been able to enjoy many new experiences. He was able to go swimming for the first time. He's also able to eat and drink regularly like normal dogs. Felix enjoys spending time with his brothers and sisters, including an Australian cattle dog and a terrier. He enjoys playing with stuffed animals. Felix is a great example that you can overcome challenges if you maintain a positive outlook. To follow Felix's journey, go to his Imgur account.