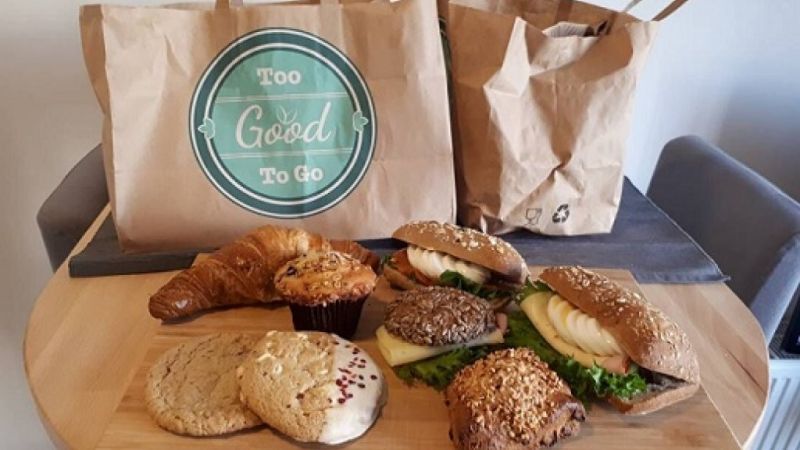 Making Use of San Francisco Leftovers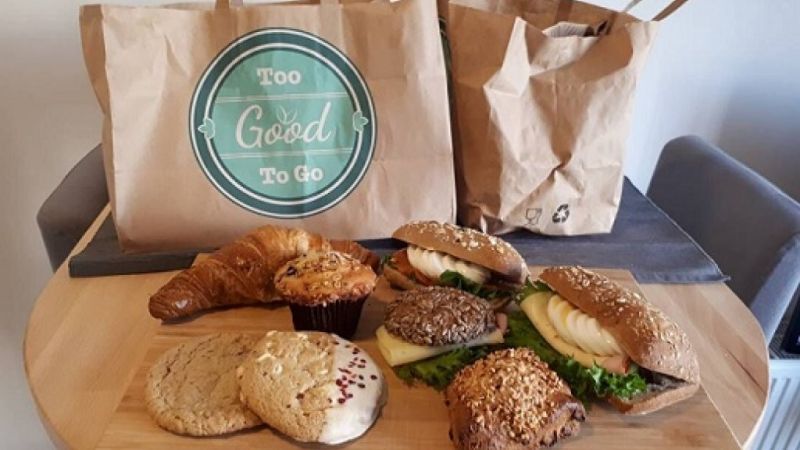 Smartphone or mobile device app, Too Good To Go, is a program designed to help reduce the waste of valuable and perfectly good food. It's a well understood and known fact that the United States leads the world in the amount of food it produces that goes nowhere but the trash can because the goods don't get eaten in time or are thrown away instead of consumed. Focused on being anti-waste, the makers of Too Good to Go built a program that essentially redirects the excess food at restaurants as well as grocery stores to those willing to buy that excess and eat it via a "surprise bag" packaging model.
Operating in San Francisco, Too Good to Go already has a ripe field in which to obtain its inventory. The City by the Bay has an assortment of business and facilities producing excess food daily, all of it going into the trash can if not diverted to charities and homeless feeding programs. Too Good To Go is not the first of food diversion programs in San Francisco, a city known for its liberal programs and supporting a variety of societal groups that would never find a home anywhere else in the U.S. (okay, maybe New York City).
The food supply can range from some of San Francisco's most exclusive restaurants to leftover fastfood joint product. What matters is that the food package sold by the app is a well-rounded meal mix, basically provided a full consumption for the buyer. However, there is some latitude. After all, the supplier being the restaurant with the excess food, can choose to provide whatever it wants. So it's very likely one could end up with a half salami sandwich and a side of octopus buried with broccoli and chow fun. Ergo, the surprise in the bag.
Some folks don't like taking on the unknown. They want to know exactly what they are getting for their money. These are the same folks who end up being a pain in the rear for change management teams. They would not do well with the Too Good to Go App. That said, for the adventurous, every order is literally a jump into the unknown. In a few odd situations the App might hint at a few ingredients, but generally each package is big giant bow tie of "what is that?"
Technically, every surprise package must have $15 worth of retail content. The App customer, on the other hand, pays under $5 for each order (or under $6 for an $18 package). Some folks are really enjoying the App package surprises, especially with the breakfast and lunch choices. For the most part, many of the customers have found Too Good to Go a bit like the school lunch; some of the items you like, some you don't, and some you trade off if you're in a group. It's all relative to your taste buds and whom you're dining with at the time.
Depending where a customer picks up the Too Good to Go also has a big influence on the goods. For example, if you're grabbing the order at House of Dim Sum, then it's a pretty good bet your contents are going to be Chinese Food. If you pick it up at the local French bakery for the morning, expect a lot of leftover pastries and bagels. However, what folks are finding out is that not only is the food good and more than enough to feed two at a time, it's a great way to make sure darn good food doesn't end up in the trash as well.
There's no question that food waste is a big side effect of modern development and zeal to produce maximum convenience. However, if folks are willing, apps like Too Good to Go really can make a difference in the numbers with mass adoption. Not to mention, people's bank accounts will definitely appreciate the discounted pricing for a good meal. Folks just have to be flexible when eating and not be too darn picky about it. Besides, surprises spice up life.
Twins Whose Lemonade Stand Was Robbed Gets Surprised By Community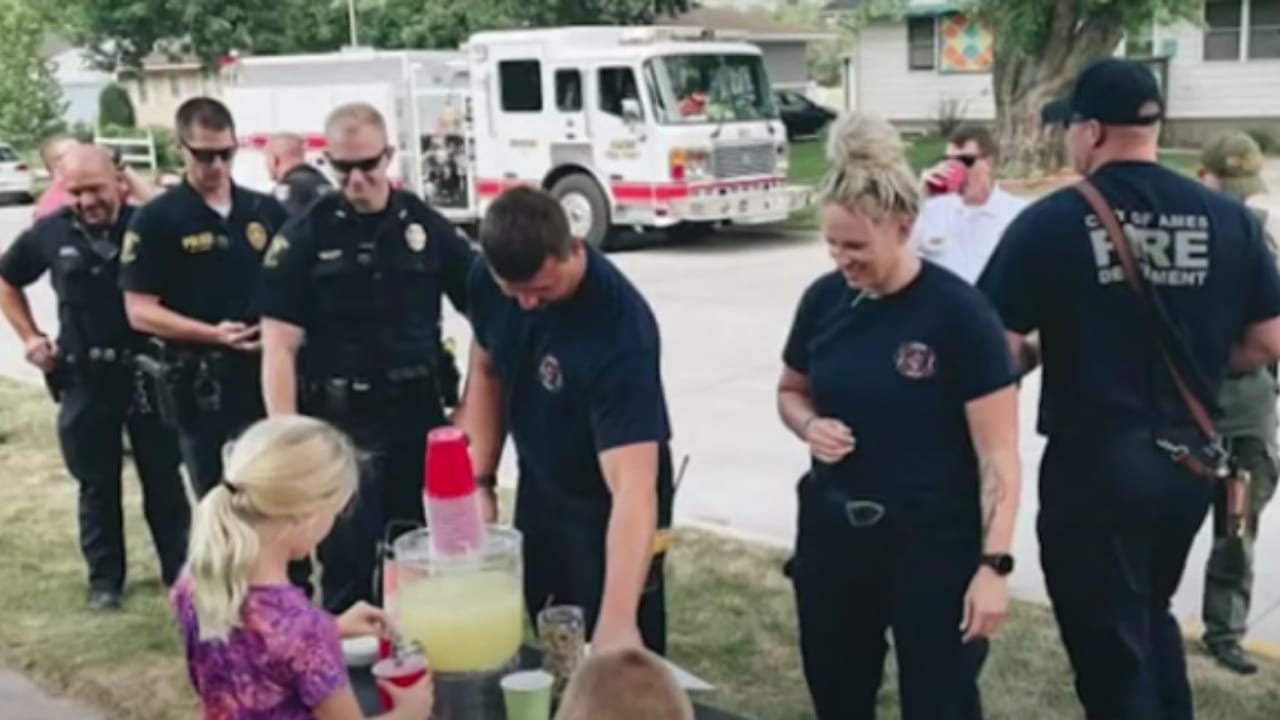 Being robbed is bad by every means; however, when it's a child or children who the criminals prey on, this draws the wrath of everyone.
When two innocent young girls are trying their hands at entrepreneurship, it is a sign that they have great plans ahead and believe that the world awaits them with open arms.
However, for a pair of nine-year-old twins, they saw the bitter side of life way too early, and the community decided to chime in and help remove or at least soften the scars in their minds of what the world represents.
After a robber decided to steal from a lemonade stand operated by the two 9-year-olds, the Ames community reacted.
Katelyn and Elias, twins, had a lemonade business on Monday, but things rapidly went south.
"We were simply selling lemonade when a car pulled up, and a girl got out, so I asked if she wanted lemonade," Katelyn explained. "She answered 'sure,' then took the tip jar, climbed into the passenger seat, and drove away."
When the family phoned the cops, they said the response was better than they could have ever imagined.
Officer Celena Rohland stated, "I started texting some of the folks I work with, asking them to get together and maybe visit the lemonade stand so that we could make a difference in Katelyn and Elias' day."
The twins reopened their stand, deciding that when life hands you lemons, you make lemonade.
The cops had no intention of taking the matter lightly. Four different law enforcement agencies arrived to assist them in recovering the money that the culprit stole.
"It makes me so glad to see these youngsters so happy right now. It's all about that. Taking care of our neighborhood," said one community member, Kyle Dirks. It is a sentiment shared by scores of other residents there.
Katelyn and Elias' mother commented that this life lesson makes it all worthwhile.
"There was one terrible apple," Karen Smidt explained, "but they got to experience the goodness of so many more people, and one bad apple will not spoil it for us." "We're going to keep going."
According to the family, they have now raised more than $750. They intend to donate the entire sum to the Shop with a Cop program, and they are thrilled to be able to give back to the community that has helped them.
What happened to these young entrepreneurs might be a lesson to many criminals who have the money but not the people's hearts.