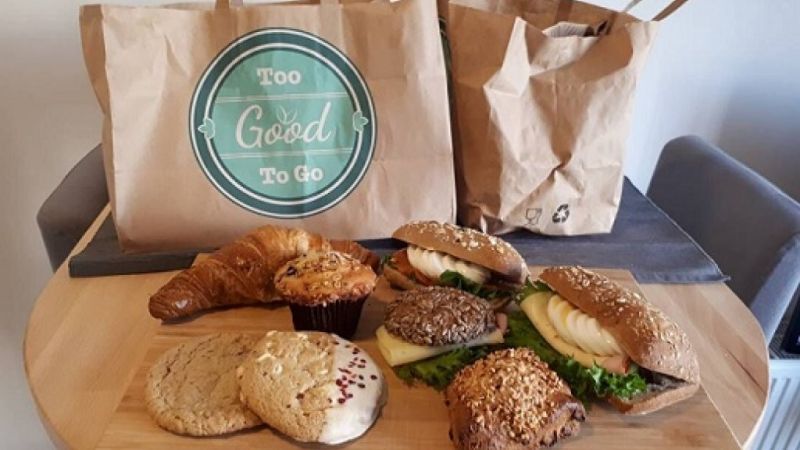 Making Use of San Francisco Leftovers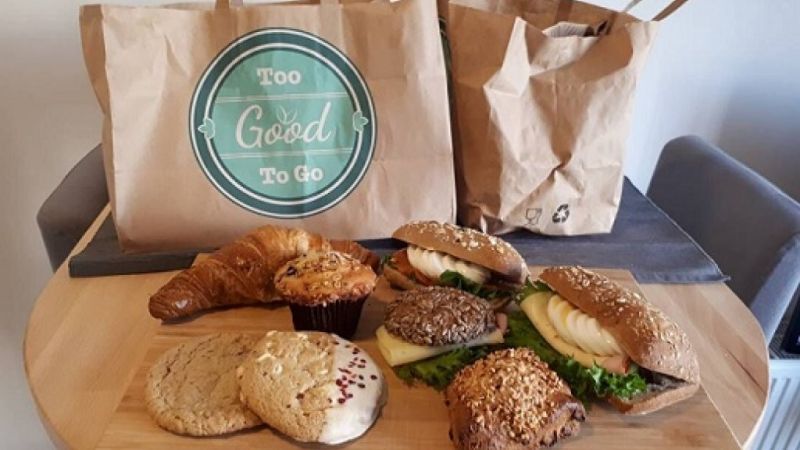 Smartphone or mobile device app, Too Good To Go, is a program designed to help reduce the waste of valuable and perfectly good food. It's a well understood and known fact that the United States leads the world in the amount of food it produces that goes nowhere but the trash can because the goods don't get eaten in time or are thrown away instead of consumed. Focused on being anti-waste, the makers of Too Good to Go built a program that essentially redirects the excess food at restaurants as well as grocery stores to those willing to buy that excess and eat it via a "surprise bag" packaging model.
Operating in San Francisco, Too Good to Go already has a ripe field in which to obtain its inventory. The City by the Bay has an assortment of business and facilities producing excess food daily, all of it going into the trash can if not diverted to charities and homeless feeding programs. Too Good To Go is not the first of food diversion programs in San Francisco, a city known for its liberal programs and supporting a variety of societal groups that would never find a home anywhere else in the U.S. (okay, maybe New York City).
The food supply can range from some of San Francisco's most exclusive restaurants to leftover fastfood joint product. What matters is that the food package sold by the app is a well-rounded meal mix, basically provided a full consumption for the buyer. However, there is some latitude. After all, the supplier being the restaurant with the excess food, can choose to provide whatever it wants. So it's very likely one could end up with a half salami sandwich and a side of octopus buried with broccoli and chow fun. Ergo, the surprise in the bag.
Some folks don't like taking on the unknown. They want to know exactly what they are getting for their money. These are the same folks who end up being a pain in the rear for change management teams. They would not do well with the Too Good to Go App. That said, for the adventurous, every order is literally a jump into the unknown. In a few odd situations the App might hint at a few ingredients, but generally each package is big giant bow tie of "what is that?"
Technically, every surprise package must have $15 worth of retail content. The App customer, on the other hand, pays under $5 for each order (or under $6 for an $18 package). Some folks are really enjoying the App package surprises, especially with the breakfast and lunch choices. For the most part, many of the customers have found Too Good to Go a bit like the school lunch; some of the items you like, some you don't, and some you trade off if you're in a group. It's all relative to your taste buds and whom you're dining with at the time.
Depending where a customer picks up the Too Good to Go also has a big influence on the goods. For example, if you're grabbing the order at House of Dim Sum, then it's a pretty good bet your contents are going to be Chinese Food. If you pick it up at the local French bakery for the morning, expect a lot of leftover pastries and bagels. However, what folks are finding out is that not only is the food good and more than enough to feed two at a time, it's a great way to make sure darn good food doesn't end up in the trash as well.
There's no question that food waste is a big side effect of modern development and zeal to produce maximum convenience. However, if folks are willing, apps like Too Good to Go really can make a difference in the numbers with mass adoption. Not to mention, people's bank accounts will definitely appreciate the discounted pricing for a good meal. Folks just have to be flexible when eating and not be too darn picky about it. Besides, surprises spice up life.
Young Teen Uses Make-a-Wish to Help Feed Homeless For a Year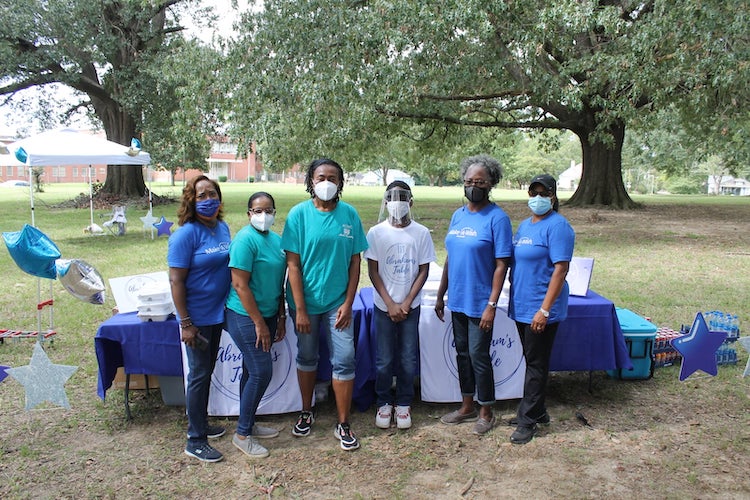 Talk about the latest gaming consoles or smartphones, and teenagers will go over the moon. You'd be surprised to know that there are a few exceptions, or at least one. Just recently, an ailing young boy had the opportunity to choose something exceptional.
What did he choose? He chose to ensure that, at least for the next year, as many street people as possible could have a nice, tasty, and healthy hot meal. Here's the story of a 13-year-old Mississippi boy named Abraham Olafbegi, with a big heart.
A bone marrow transplant was necessary for Abraham last year after he learned he had a rare blood disorder that required it. His transplant had been successful, and he was eligible for Make-A-Wish, an institution that gifts wishes to kids with chronic conditions, within a year of the transplant.
A lengthy wish was what Abraham desired, and he came up with a plan that he discussed with his mother. On the way home from a medical checkup, Abraham told his mother, Miriam Olagbegi, "Mother, I considered it deeply, and I'd like to help the starving," Olagbegi said. "Are you sure, Abraham?' His mom asked him. "There's a great deal you can accomplish; are you sure the PlayStation isn't an option for you?"
Abraham, unlike most teenagers, was not enthralled by the PlayStation. He was sure that he wanted to help homeless people.
Miriam said that Abraham's father agreed that it was a great idea. That's why we couldn't pass up the opportunity to teach our children the virtue of generosity.
During September, Make-A-Wish worked with Abraham to plan a free food distribution day in Jackson, Mississippi, using donated necessities. Abraham estimated that they fed approximately 80 people that first day.
"A few of the homeless people had returned to the area to spread joy by singing to Abraham and his family and thanking everyone after receiving a meal," he said. "The experience warms our hearts. Our parents taught us it is a blessing to serve others."
Still, Abraham's desire remains unfulfilled. Each month for one year, Make-A-Wish will grant Abraham's request to feed the homeless.
To feed up to 80 needy people on the 3rd Saturday of every month, the Mississippi chapter of the charitable organization is partnering with Abraham to identify local sponsors who can keep supplying the food they require. Two portions have already been provided by a local church and business, according to the narrator.
Abraham intends to continue feeding the homeless after his August 2022 has reached fruition. As he sees it, this effort could become a 501(c)(3) non-profit called "Abraham's Table."
The fact that we can carry on with this project excites us greatly. Because it's just so gratifying," Abraham's mother stated. "If I were living on the streets, I would hope that someone would remember me and then do something exceptional for me at some moment in time. My goal is to ingrain in my children a sense of gratitude for what they've received, and we do our best to do the same," she added.