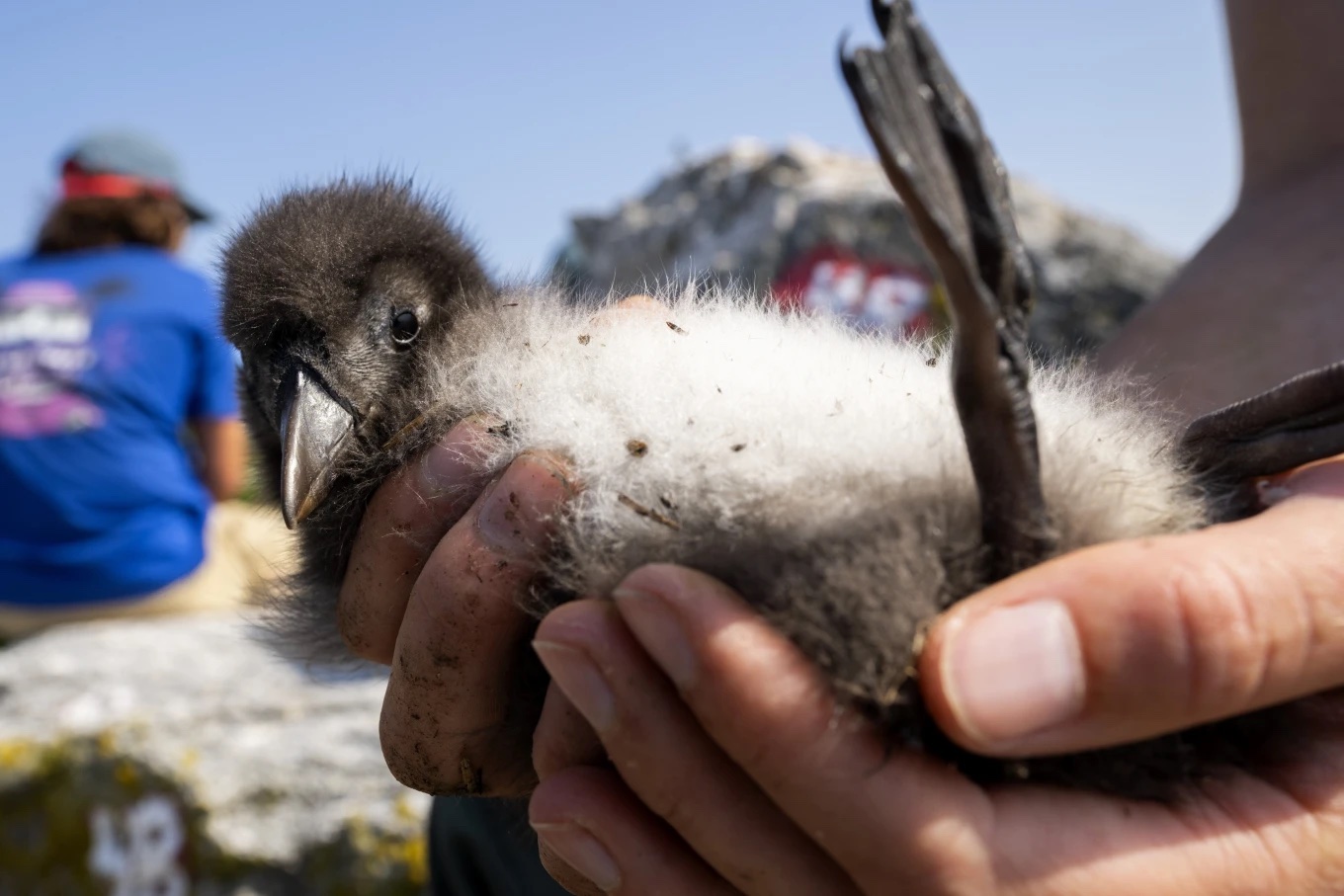 Maine's Puffin Colonies Defy the Odds
Maine's rugged coastline, with its picturesque cliffs and crashing waves, is home to some of the ocean's most charismatic and beloved residents – the Atlantic puffins. These plucky seabirds, known for their distinctive black and white plumage and colorful beaks, have long captured the hearts of nature enthusiasts. However, their story is not just one of charm; it's a tale of resilience in the face of adversity.
Atlantic puffins, with their striking appearance and comical antics, are a cherished part of Maine's coastal ecosystem. Yet, these endearing birds have faced their fair share of challenges, including the theft of climate change, which has posed a looming threat to their existence.
One of the most significant concerns for puffins has been the warming waters off the coast of New England. These rising temperatures have disrupted the delicate balance of the marine ecosystem, impacting the availability of prey for puffins and other seabirds. Puffins primarily feed their chicks with sand lance fish, and the warming waters have been linked to a decline in these vital fish.
In 2021, puffin colonies in Maine suffered a sharp decline in chick numbers due to these changing environmental conditions. The future looked uncertain for these charismatic birds. However, in 2022, a glimmer of hope emerged as puffin colonies experienced their second rebound year for chicks.
The exciting news of this resurgence comes as a welcome surprise, especially considering the prevailing concerns about climate change's adverse effects on wildlife. It defies the expected trends, challenging scientists to dig deeper into the complexities of our changing environment.
Don Lyons, the director of conservation science at the National Audubon Society's Seabird Institute in Bremen, Maine, remarked on the puzzling nature of this rebound. "This year is a good example of how complex things are. We can't boil it down to one variable," he said. "We still have a lot to learn."
While warming waters and the decline of sand lance fish have been concerning factors, other variables come into play. Climate change's impacts are not always straightforward and can have unexpected consequences.
The puffins' second rebound year for chicks offers a glimmer of hope and a reminder that nature can sometimes defy the odds. It highlights the resilience of these remarkable seabirds and the intricate web of factors that influence their survival.
Efforts to protect and conserve Maine's puffin colonies continue, with researchers and conservationists working diligently to understand and mitigate the effects of climate change on these beloved birds. While challenges persist, the tale of Maine's puffins serves as an inspiring story of nature's ability to adapt and thrive, even in the face of adversity.
500,000-Year-Old Wooden Structure Rewrites History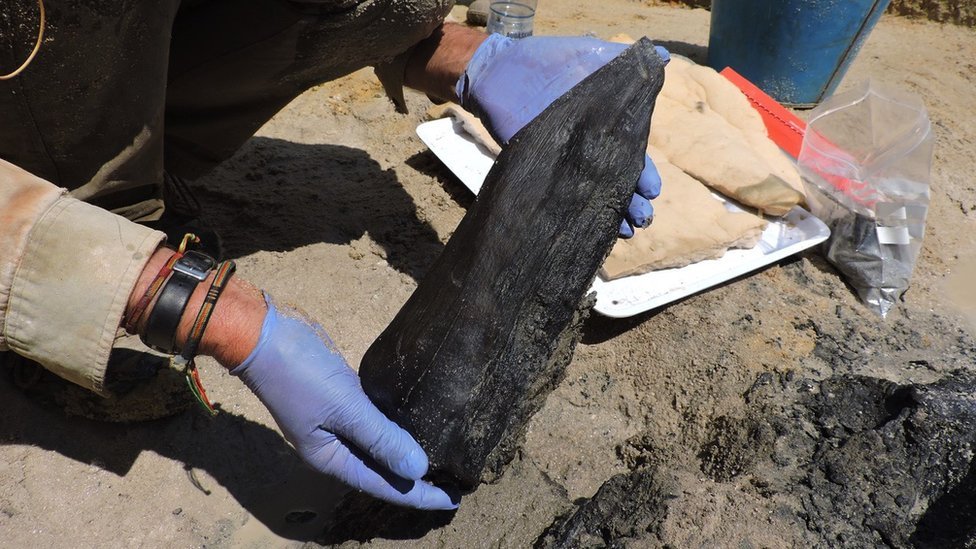 In an archaeological discovery, a wooden structure dating back an astonishing 500,000 years has been unearthed on the banks of a river in Zambia, challenging long-held beliefs about the capabilities of ancient humans. Researchers stumbled upon these ancient wooden logs, a revelation that has the potential to reshape our understanding of the lives of early humans.
The find, located on the riverbanks near Zambia's Kalambo Falls, provides compelling evidence that stone-age people may have constructed primitive shelters, forever altering our perception of their intelligence and resourcefulness. Archaeologist Prof Larry Barham, who led the research, was profoundly impacted by the discovery, stating, "This find has changed how I think about our early ancestors."
What makes this find truly remarkable is that it suggests ancient humans did more than merely survive; they thrived by creating something entirely new. These early humans exhibited intelligence, imagination, and craftsmanship by fashioning structures from wood, a material that had never before been transformed into such large and sophisticated objects.
The researchers also uncovered ancient tools, including digging sticks, but the most exciting find was two pieces of wood positioned at right angles to each other. "One is lying over the other, and both pieces of wood have notches cut into them," explained Geoff Duller, a professor of geography at the University of Aberystwyth and a member of the research team. "You can clearly see those notches have been cut by stone tools, making the two logs fit together to become structural objects."
Radiocarbon dating confirmed the wood's age, placing it at a staggering 476,000 years old. This revelation has ignited curiosity about the woodworking traditions of ancient societies, challenging the prevailing notion that early humans led simplistic, nomadic lives.
Perrice Nkombwe, a team member from the Livingstone Museum in Zambia, expressed her astonishment, saying, "I was amazed to know that woodworking was such a deep-rooted tradition. It dawned on me that we had uncovered something extraordinary."
The preservation of the wooden structure itself is a miracle. Typically, wood decays over time unless preserved under specific conditions. However, in the waterlogged environment along the Kalambo Falls, the wood remained intact, essentially pickled by the elements for millennia.
While the exact purpose of this ancient wooden structure remains a mystery, it has sparked numerous speculations. Prof. Duller suggests it might have been used as a place to sit beside the river and fish, although a complete understanding of its function remains elusive.
Moreover, the identity of the individuals who constructed this structure raises intriguing questions. "We don't know – it could have been Homo sapiens, and we just haven't discovered fossils from that age yet," Prof. Duller added. "But it could be a different species – [perhaps] Homo erectus or Homo naledi – there were a number of hominid species around at that time in southern Africa."
This discovery has the potential to enrich our understanding of ancient woodworking techniques, craftsmanship, and human interaction with the environment. As researchers continue their work at the Kalambo Falls site, the pages of history are being rewritten, and our appreciation for the ingenuity of our ancient ancestors grows ever deeper.