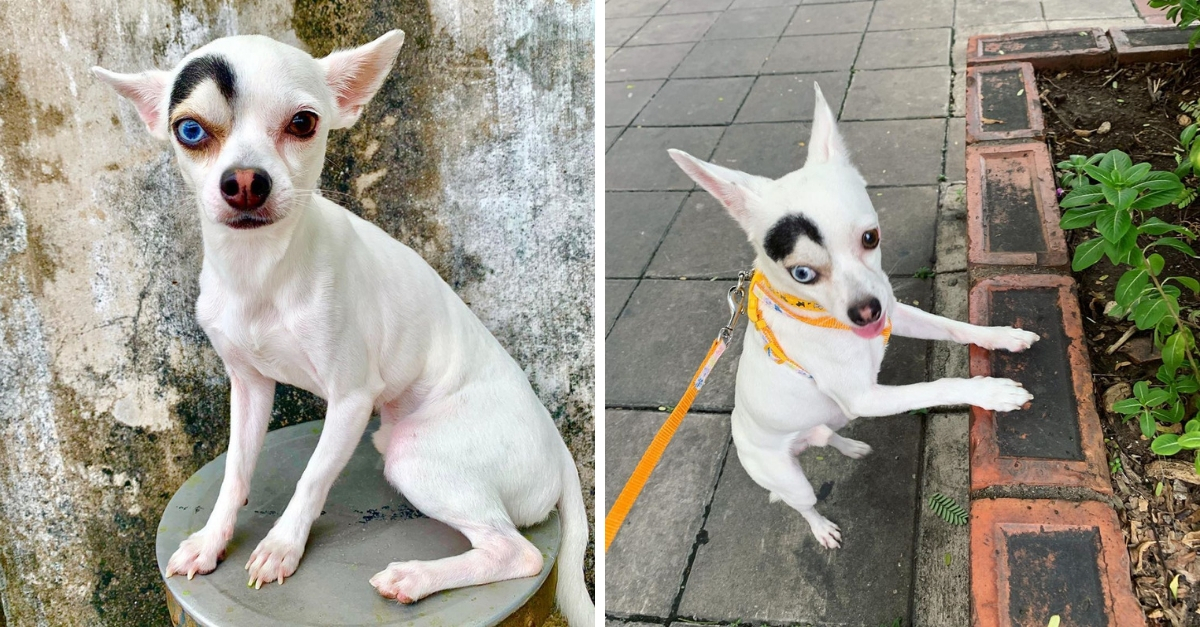 Lucky the Dog Wows the Internet With Amazing Facial Markings.
Have you ever seen an animal that was too cute to be real? If you've ever loaded up a Disney movie then you obviously know what we are talking about! With that being said, sometimes the most adorable creatures in the world can be found right on the internet. Lucky the Rescue Dog became a viral sensation thanks to his distinctive looks, trademark eyebrow, and his owner's willingness to share him with the world. If you want to see a little dog that would leave Disney swooning, you've come to the right place! Let's start from the beginning so that you can get to know, and summarily fall in love with, Lucky the Rescue Dog!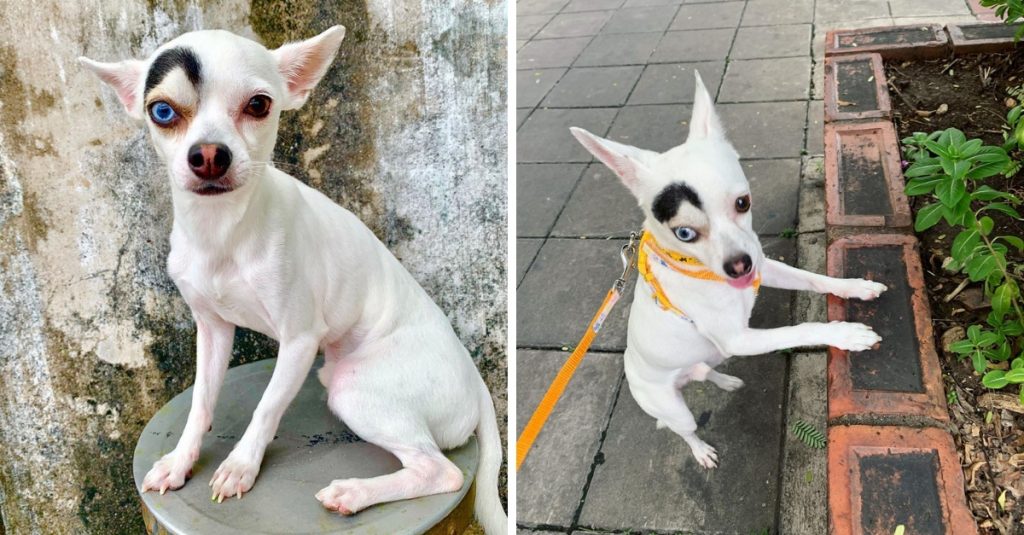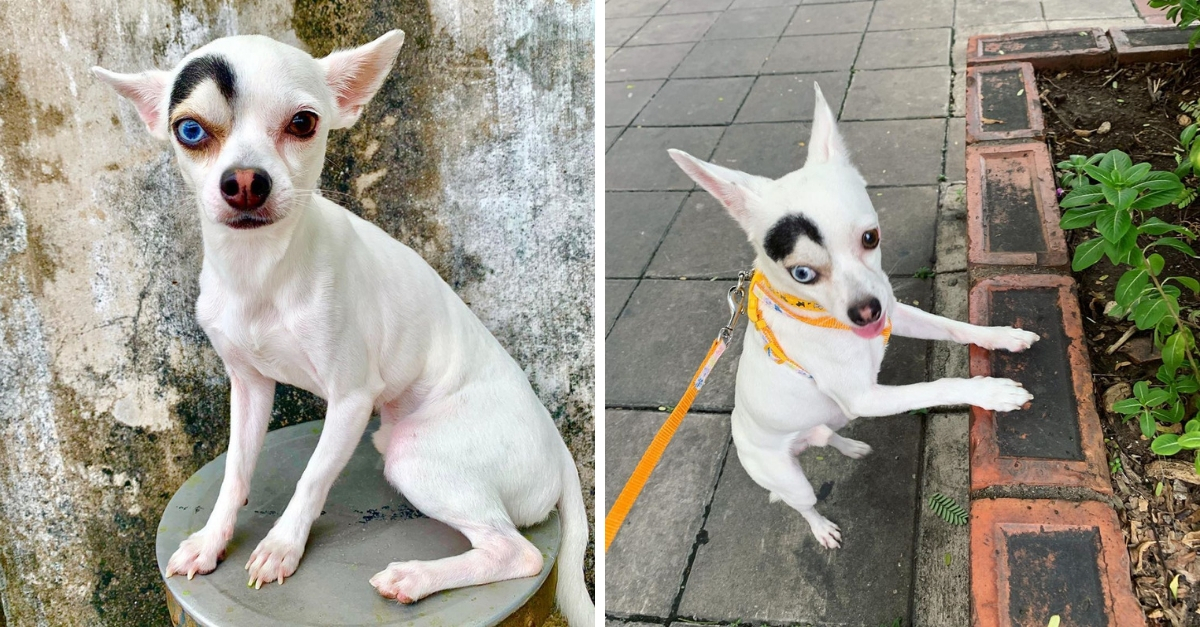 Lucky the Rescue Dog looks like a cartoon character come to life. Lucky is a mixed breed pup from Thailand with a prevalence of Chihuahua in his DNA. The two-year-old puppy is tiny enough to fit into your arms, but it isn't his diminutive size that has fans going crazy. Instead, Lucky the Rescue Dog would rise to viral fame thanks to his bright blue eye and the massive eyebrow that sits overtop it. Looking almost like Spot the dog, Lucky looks like he was pulled straight from the pages of a children's book.
Charice Fca Cha is the owner of Lucky the Rescue Pup. Charice spoke to the team at Bored Panda in order to discuss how she ended up with Lucky, as well as why he turned into such a viral sensation. According to Charice, there is nothing photoshopped about her dog. With that being said, we wouldn't blame you for thinking that photoshop came into play! Lucky has a feature known as heterochromia. Heterochromia is a condition that allows a person, or dog in this case, to have two different colored eyes. Lucky has a bright blue eye as well as a dark brown and black eye. Pretty wild, right?
According to Charice, she found Lucky while looking at local animal shelters in Thailand. After one look, Charice new that she had to bring the little furry boy home with her. Charice admitted that she couldn't believe that Lucky was still available, so she quickly scooped him up and brought him home. After sharing pictures of her unique looking furry friend, Lucky would quickly become a viral sensation. Within days, Lucky's photos were amassing thousands of likes, hundreds of comments, and countless shares. Can you blame all of Lucky's fans for his enthusiasm?
While Charice was drawn to Lucky thanks to his amazing markings and coloring, she has also gotten a wonderful member of the family. Lucky is a smart, well-trained, and incredibly good doggo. Charice would end up sharing dozens of photos on her public Instagram page titled Luckiry. Charice has also shared photos of her new puppy on the Facebook page, Dogspotting Society. So, what say you? Are you ready to add a furry friend to your family?
Africa's White Rhino Population Rebounds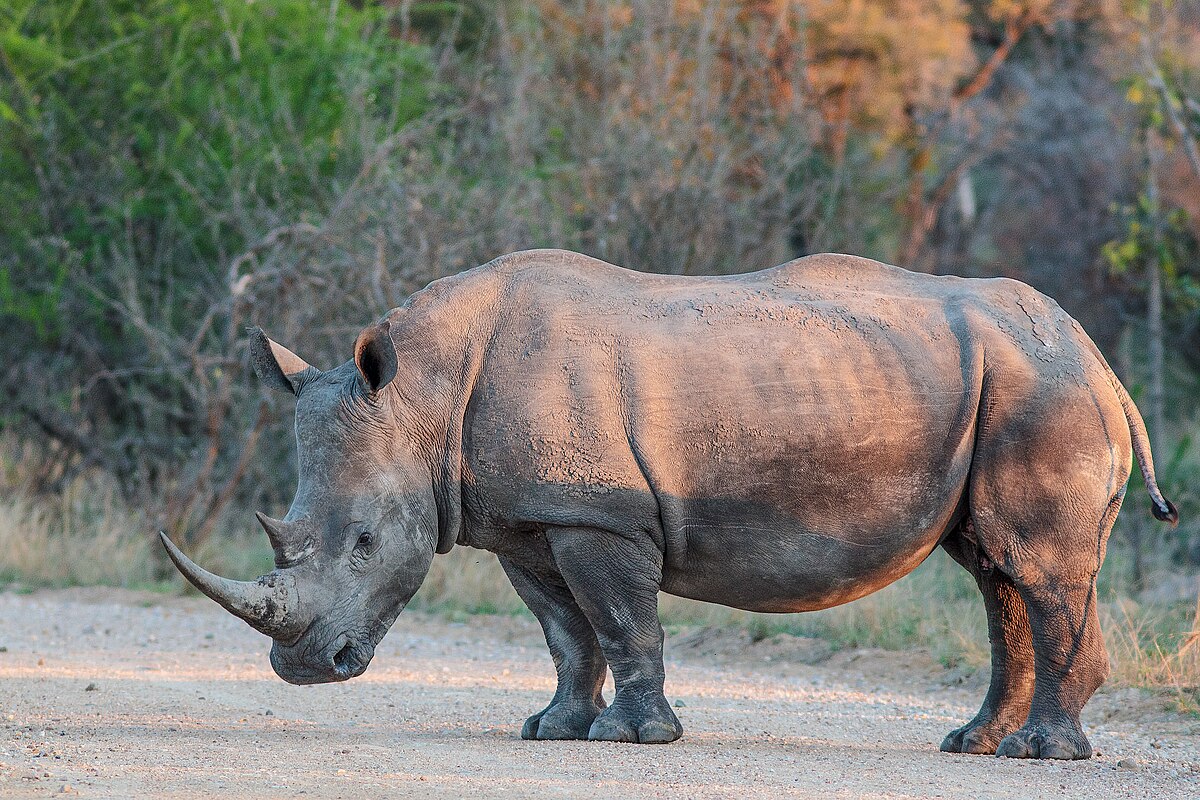 In a exciting turn of events, Africa's white rhino population has experienced a resurgence for the first time in a decade. At the close of 2022, there were 23,290 rhinos in total, marking a significant 5.2% increase from the previous year.
Rhinos are among the planet's most iconic and endangered creatures. These massive herbivores are known for their distinctive horns, which have unfortunately made them prime targets for poachers seeking to profit from the illegal wildlife trade. There are two main species of African rhinos: the white rhino and the black rhino. Both face grave threats to their survival.
The primary reason behind the perilous decline of rhino populations is poaching. Rhino horn, made of keratin (the same substance as human hair and nails), is mistakenly believed by some to have medicinal properties, and it is also highly sought after for its use in ornamental carvings. This misguided demand has led to a tragic increase in poaching activities, with rhinos being killed for their horns at an alarming rate.
Habitat loss is another significant threat to rhino populations. As human populations grow and expand, rhino habitats are encroached upon, leaving these animals with less space to roam and find food.
Despite these challenges, the recent increase in rhino populations is cause for celebration and renewed hope. The protection and biological management initiatives implemented by conservation organizations have played a pivotal role in this positive trend. Both black and white rhino populations have shown promising signs of recovery, with black rhinos increasing by 4.2% and white rhinos by 5.6%.
Dr. Michael Knight, chair of the IUCN's Rhino Specialist Group (AfRSG), expressed his relief, saying, "With this good news, we can take a sigh of relief for the first time in a decade. However, it is imperative to further consolidate and build upon this positive development and not drop our guard."
Nina Fascione, Executive Director at the International Rhino Foundation, emphasized that this rebound in rhino populations is not only a triumph for the rhinos themselves but also for the countless other species that share their ecosystems and the dedicated people who protect these lands.
The resurgence of rhino populations underscores the effectiveness of collaborative conservation efforts across Africa. Protected areas like Kruger National Park in South Africa have significantly boosted security measures to deter poachers, resulting in a decline in poaching incidents on their land. However, poachers have shifted their focus to smaller areas, such as the province-run Hluhluwe Imfolozi Game Reserve, which has borne the brunt of South Africa's rhino poaching in recent years.
Efforts to combat rhino poaching extend beyond national borders. U.S. Treasury Secretary Janet Yellen, during her visit to South Africa's Dinokeng Game Reserve, emphasized the need to follow the money trail associated with poaching, treating it as seriously as other crimes. This approach can help disrupt the illegal wildlife trade networks that drive rhino poaching.
While the increase in rhino populations is undoubtedly promising, significant challenges remain on the horizon. Competition over water resources and the resulting conflicts between communities and wildlife may bring humans and rhinos into closer contact, potentially leading to more poaching incidents. Poverty resulting from the loss of crops and livestock can also drive individuals to poaching as a means of income.
To ensure the continued recovery of Africa's rhino populations, it is vital to address these underlying issues and maintain unwavering commitment to conservation efforts. The rebounding rhino populations serve as a testament to what can be achieved when dedicated individuals, organizations, and governments work together to protect these magnificent creatures and the ecosystems they call home.