Lucky the Dog Wows the Internet With Amazing Facial Markings.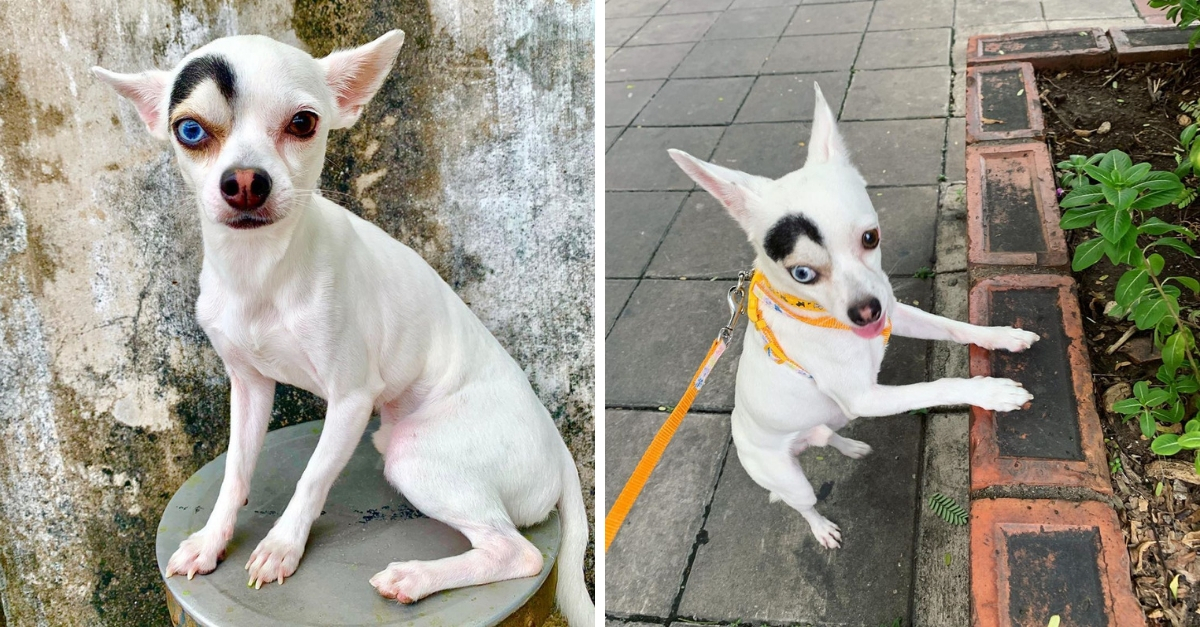 Have you ever seen an animal that was too cute to be real? If you've ever loaded up a Disney movie then you obviously know what we are talking about! With that being said, sometimes the most adorable creatures in the world can be found right on the internet. Lucky the Rescue Dog became a viral sensation thanks to his distinctive looks, trademark eyebrow, and his owner's willingness to share him with the world. If you want to see a little dog that would leave Disney swooning, you've come to the right place! Let's start from the beginning so that you can get to know, and summarily fall in love with, Lucky the Rescue Dog!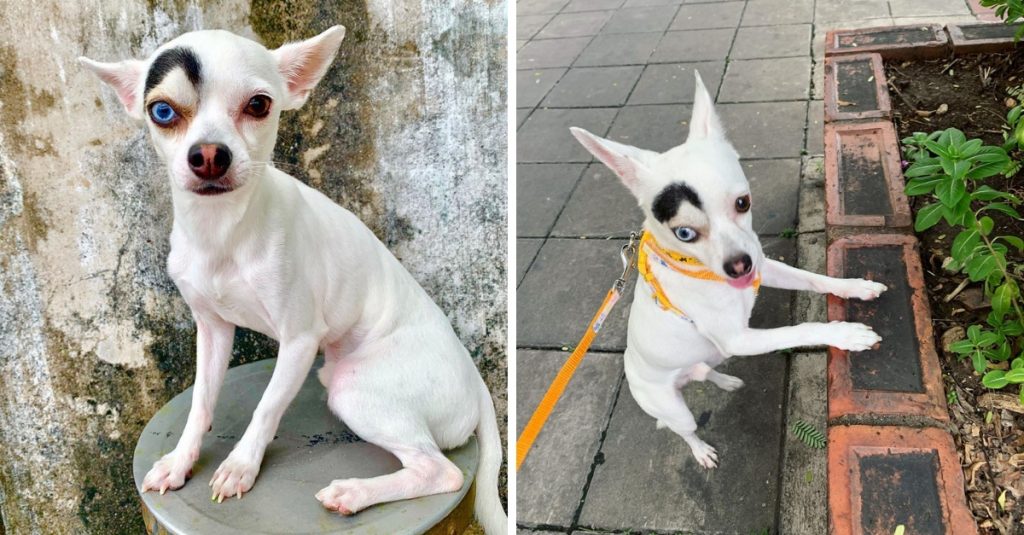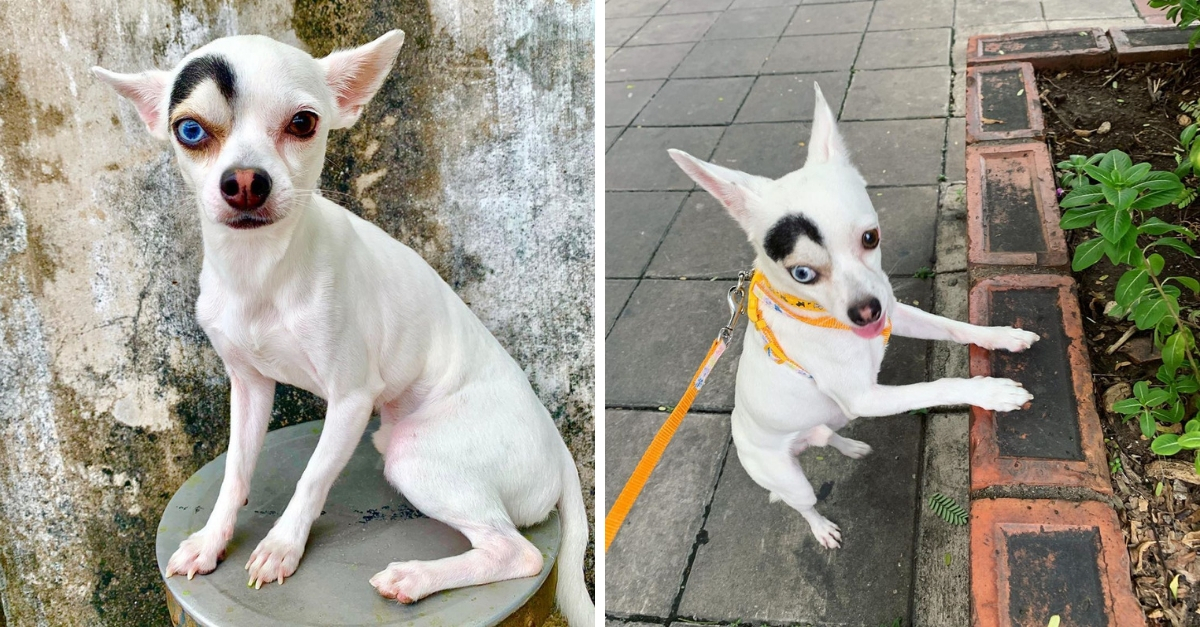 Lucky the Rescue Dog looks like a cartoon character come to life. Lucky is a mixed breed pup from Thailand with a prevalence of Chihuahua in his DNA. The two-year-old puppy is tiny enough to fit into your arms, but it isn't his diminutive size that has fans going crazy. Instead, Lucky the Rescue Dog would rise to viral fame thanks to his bright blue eye and the massive eyebrow that sits overtop it. Looking almost like Spot the dog, Lucky looks like he was pulled straight from the pages of a children's book.
Charice Fca Cha is the owner of Lucky the Rescue Pup. Charice spoke to the team at Bored Panda in order to discuss how she ended up with Lucky, as well as why he turned into such a viral sensation. According to Charice, there is nothing photoshopped about her dog. With that being said, we wouldn't blame you for thinking that photoshop came into play! Lucky has a feature known as heterochromia. Heterochromia is a condition that allows a person, or dog in this case, to have two different colored eyes. Lucky has a bright blue eye as well as a dark brown and black eye. Pretty wild, right?
According to Charice, she found Lucky while looking at local animal shelters in Thailand. After one look, Charice new that she had to bring the little furry boy home with her. Charice admitted that she couldn't believe that Lucky was still available, so she quickly scooped him up and brought him home. After sharing pictures of her unique looking furry friend, Lucky would quickly become a viral sensation. Within days, Lucky's photos were amassing thousands of likes, hundreds of comments, and countless shares. Can you blame all of Lucky's fans for his enthusiasm?
While Charice was drawn to Lucky thanks to his amazing markings and coloring, she has also gotten a wonderful member of the family. Lucky is a smart, well-trained, and incredibly good doggo. Charice would end up sharing dozens of photos on her public Instagram page titled Luckiry. Charice has also shared photos of her new puppy on the Facebook page, Dogspotting Society. So, what say you? Are you ready to add a furry friend to your family?
The little boy shares a special moment with a police officer during a protest rally for George Floyd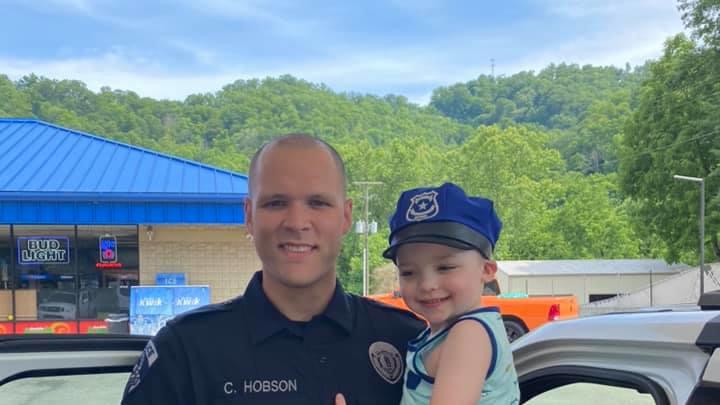 The ruthless killing of George Floyd has caused a thunderous uproar and rage throughout the world. In Winston-Salem, NC, hundreds of people gathered to protest against the killing of Floyd. They took to one knee for 8 minutes and 46 seconds that is the exact length of time former police officer Derek Chauvin had shoved his knee onto Floyd's neck which resulted in Floyd's death. The killing of George Floyd has become a symbol of injustice not only in American society but throughout the world. "Say no to racism" has been the most trending topic in all regions of the globe. In this particular incident, it was a black man who was the victim and this is not the only time it has happened. Several cases have occurred which demonstrated the lack of compassion and justice in the way law enforcement has dealt with individuals from minority racial groups.
Yolanda Williams Dickey, a resident of Winston-Salem, NC, was driving by the protest when she decided she wanted her family to be part of this protest as a sign of solidarity against discrimination against the minority groups. She went home to pick up her husband and son, who were glad they got a chance to be part of this historic protest. For her little son, Kamari it was quite the experience. He had never seen a protest rally before this. He saw a lot of anger and pain in the faces of the protestors. He could also see his parents being very emotional too. His parents had told him what the protest was about and how Floyd had been murdered. Kamari couldn't understand why the former police officer did what he did to George Floyd.
Kamari's attention went to the police officers on the sidelines. He watched them very closely as they stood by making sure there was no violence at the protest. Kamari had always wanted to a police officer himself but now his mother was concerned that after this incident, maybe he would not want to be one. Most of the toys that Kamari had were related to the police and he spent most of his days playing with them. He often told his parents that when he grows up he wanted to be a police officer so he could catch the bad guys. This unfortunate killing of George Floyd might have shattered the dreams of the little boy. At the protest, as the family moved closer to the police officers, Kamari approached Sgt. Dan Battjes, who was sitting on his motorcycle.
Kamari formally introduced himself to the police officer, who was very kind and friendly to the boy. After a few minutes of talking, Kamari said goodbye to the officer by a friendly fist pump. While the citizens of the country are demonstrating against the police and there is an unbelievable level of anger toward law enforcement, this little boy kept no hatred in his heart. The innocence of the little boy showed the resilience of the American community. One incident cannot dismantle years of peaceful coexistence. Yes, there have been cases where the minority communities have been discriminated and there should be strict actions and reforms against such incident but Americans still need to live together. The dream of Kamari to become a police officer might still be alive. The question remains, is the dream of a multi-racial America living with each other with love, compassion, and tolerance still alive? Only time will tell if this dream is alive.