Loving Daughter Honors and Appreciates Her Hardworking Mom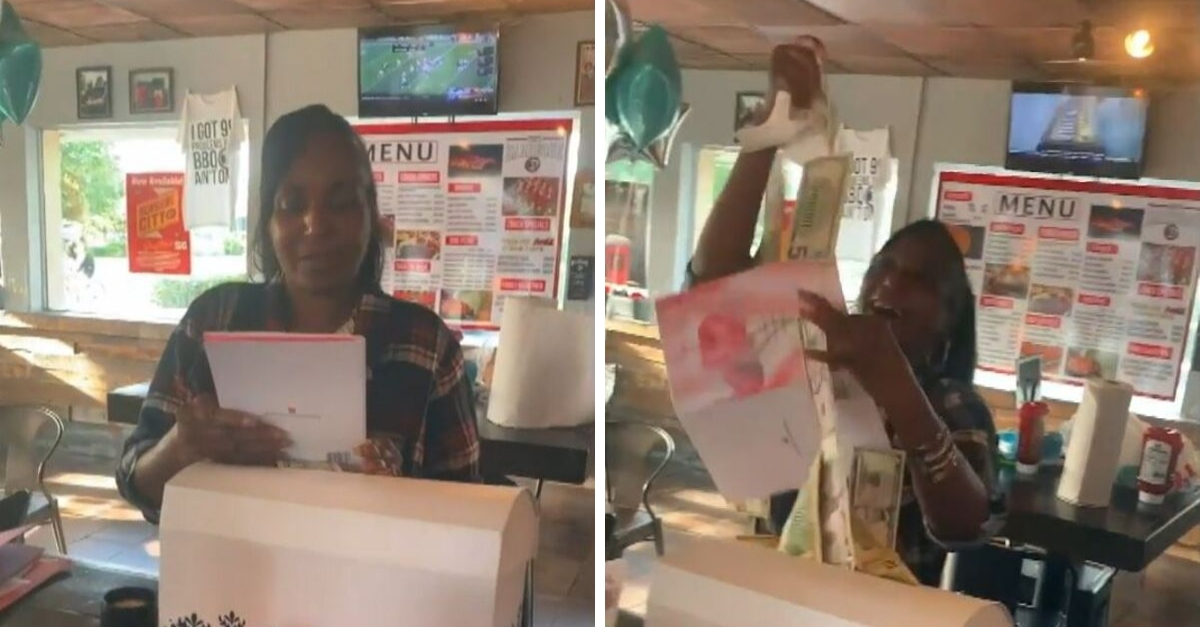 It is incredibly easy to worry as a parent. Working parents- especially single working parents- have an additional set of worries and layer of guilt. I know because I have been there. And, though I have not been a single mom in some time, I am still a hardworking one.
My mind is bombarded with questions on a daily basis: Am I doing enough for my kids? Do I work enough? Or too much? What will my children remember of me? Will they remember that I was never around because I was always working? Will they hate me or resent me for what all I cannot give them? I want to do more for them, but doing more requires working more. How do I decide between working more and being with them more? I know that I am not alone in this worry, but I have hope to share with us all.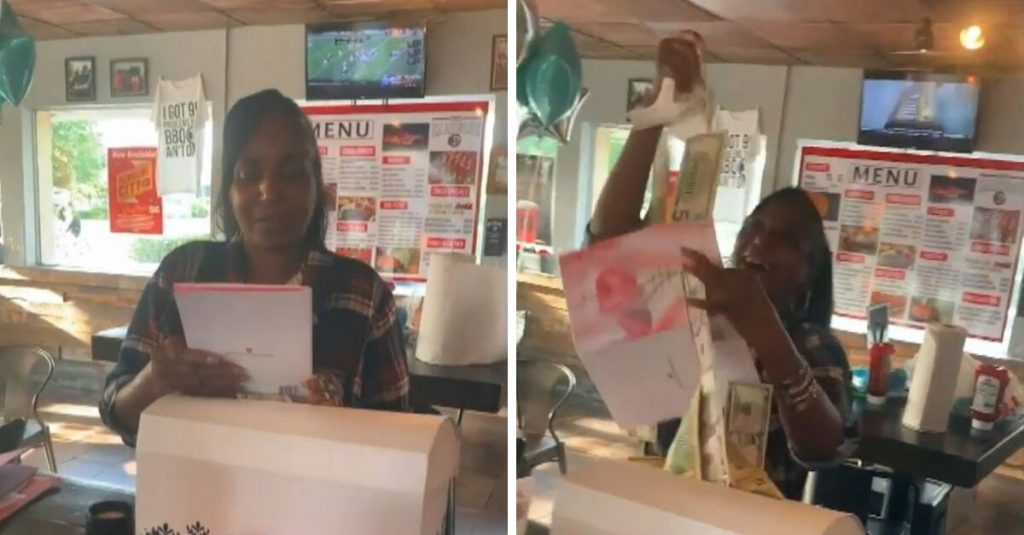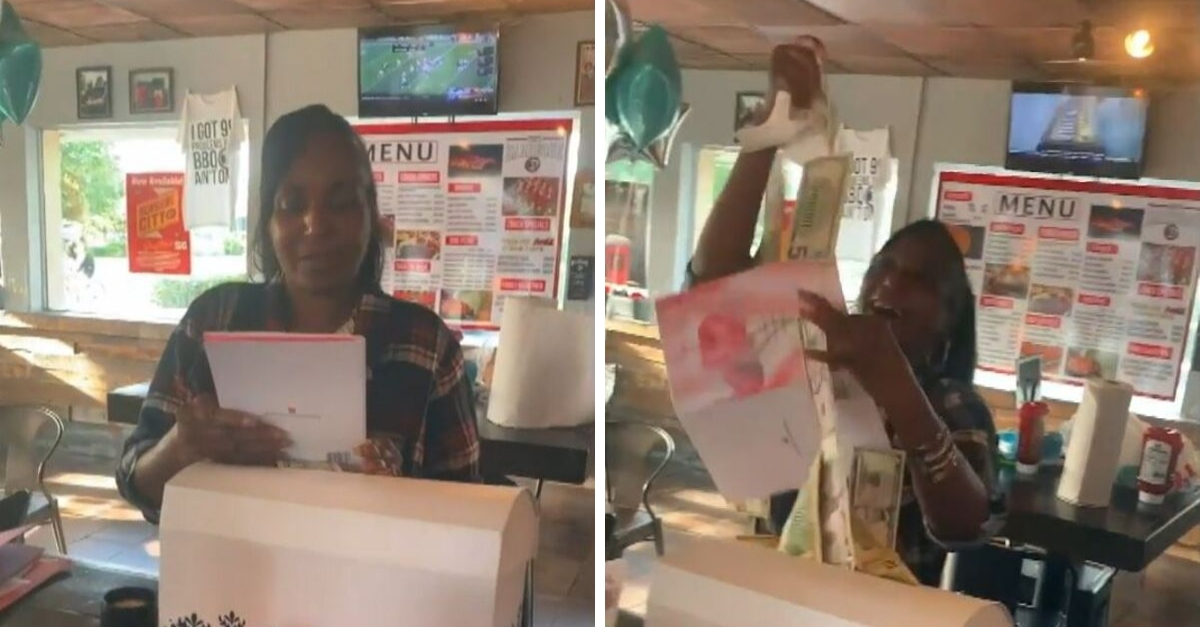 Sabrina Long is a 51 year old mother of three. Just like many parents, she struggled as her children grew to take care of them and provide for them. The biggest memory on her children's mind, though, is not doing without. It is instead the love and sacrifice their mother gave by working hard to do all that she could. This fact is appreciated so much by her 30 year old daughter, Shalanda Thurmond, that she found an incredibly creative way to show it on her mother's recent 51st birthday.
In front of Sabrina Long sat a box and in her hand, a card. She read the card that included a sweet and tearful literary depiction of appreciation from her daughter. The end of the card simply read, "I need you to pull something out of this box." Sabrina did as requested and found an amazing surprise.
It started with a $5 bill. As she pulled it from the box, she found it attached to more and more money in $5, $10, and $20 denominations. The end of the long chain brought the total up to $3,000. While Shalanda knows she can never fully repay her mother for all that she has done, she gave her mother something that most moms do not get: a large sum to be splurge on herself with.
While the gift Sabrina received is definitely one for the books and is touching in and of itself, the more heartwarming thing is seeing that this daughter remembers only the good of the childhood struggles. This can bring relief and hope to all hardworking parents. Though it is never wrong to strive to be a better parent or one that can spend more quality time with our children, we can take some of the pressure off of ourselves.
Even when we work hard, when we do it for the right reasons, our children will see it. They will remember that we did all we knew to do for them, even if we wish it were more. It is relieving and encouraging to know that our children see the love we have for them through the actions we take, and that is what they will remember later in life.

Dirt Biking Couple Reunites Stray Dog With His Family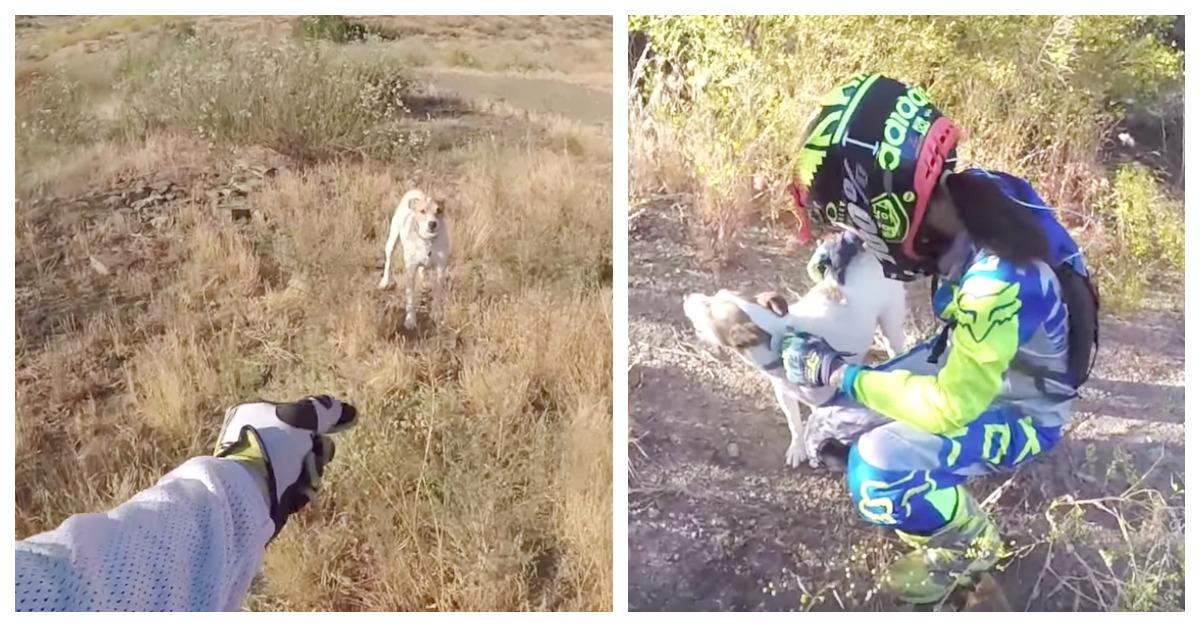 Southern California is a hotbed for people watching, But it is also a place where escaped dogs roam freely. One was reunited with his family thanks to the efforts of a couple out for a dirt bike ride. Gina and Dan were minding their own business, enjoying the Southern California weather. They took a video of their encounter with a dog that was out to have his own adventure.
When Gina and Dan first spotted the dog, they tried to approach him gently. Riding their dirt bikes, they began to trail behind the dog. Just as Dana was approaching him to grab him, he began to bark and promptly took off ahead of them. This didn't deter the couple, and they continued to trail him. When they eventually caught him, Dana read his dog tags to determine who his owner was.
Finding his name and a phone number on his tags, she promptly called it and left a voicemail message for the recipient. In the meantime, they took a seatbelt from their dirt bike and repurposed it to be a leash so that he couldn't run away from them again. They also gave Max some of their bottled water so the dog could keep cool and stay hydrated. The dog was so thirsty he drank the entire bottle, much to Gina's utter delight.
Gina and Dan looked after Max until his owner contacted them. Arrangements were then made for Max's owner to get him back. In the meantime, Max had made friends with Gina and Dan. Max liked them so much he promptly made the leap from the ground to the back of Gina's truck. Max is one dog with a strong intuition of his own, and that intuition told him when his owner was approaching Gina's truck to take Max back home.
This story illustrates how easy it is for people to bond with their dogs. It also shows that considerate people like Gina and Dan look out for others. With dogs getting away from their owners virtually every day, people are encouraged by stories such as this one. Anyone who has ever lost a dog knows how important it is to look out for others. Many stray dogs have been reunited with their owners due to the kindness of strangers. That kindness is something that dogs bring to the world, as dogs bring people together as nothing else can.
Max's story is an inspiring one with a happy ending. Seeing a lost dog reunited with his or her owner is something that everyone can appreciate. It tugs at the heartstrings of those who understand how important pets are to people. As members of the family, pets deserve to be looked after as much as anyone else does. People like Dan and Gina are invaluable in helping others reunite with the pets they love so much.