Loving Daughter Honors and Appreciates Her Hardworking Mom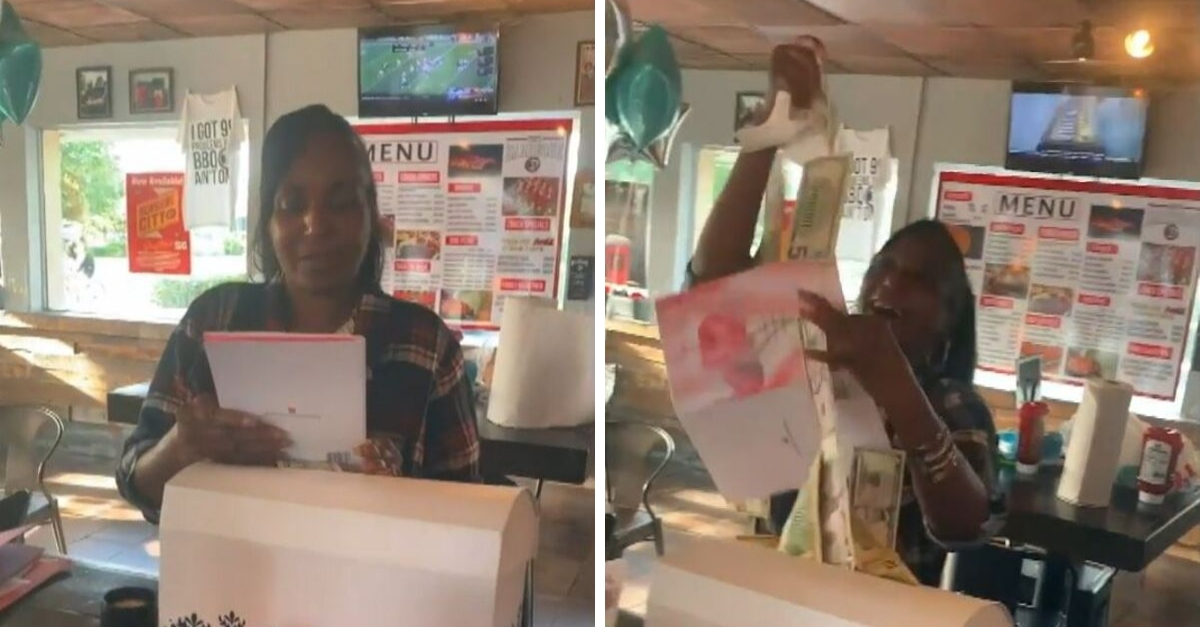 It is incredibly easy to worry as a parent. Working parents- especially single working parents- have an additional set of worries and layer of guilt. I know because I have been there. And, though I have not been a single mom in some time, I am still a hardworking one.
My mind is bombarded with questions on a daily basis: Am I doing enough for my kids? Do I work enough? Or too much? What will my children remember of me? Will they remember that I was never around because I was always working? Will they hate me or resent me for what all I cannot give them? I want to do more for them, but doing more requires working more. How do I decide between working more and being with them more? I know that I am not alone in this worry, but I have hope to share with us all.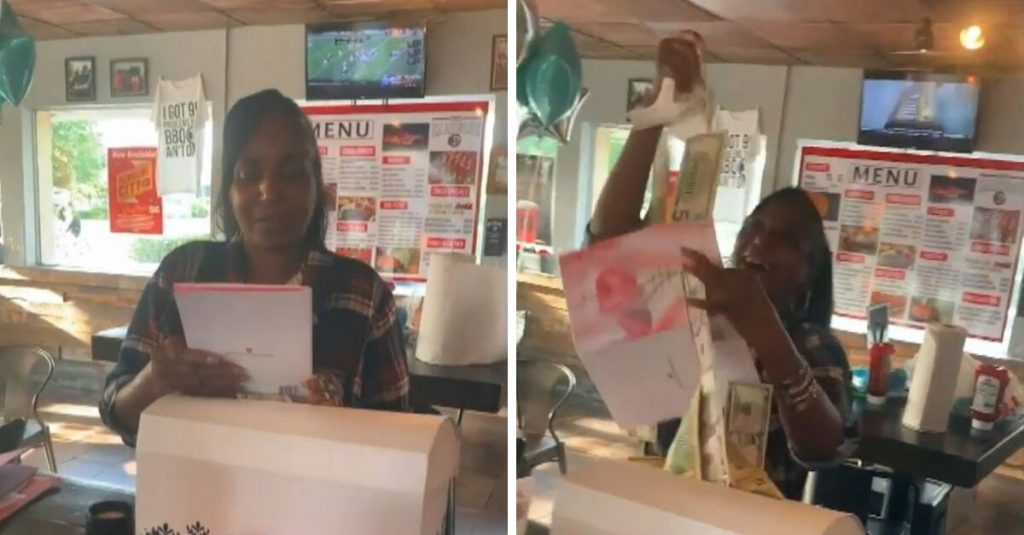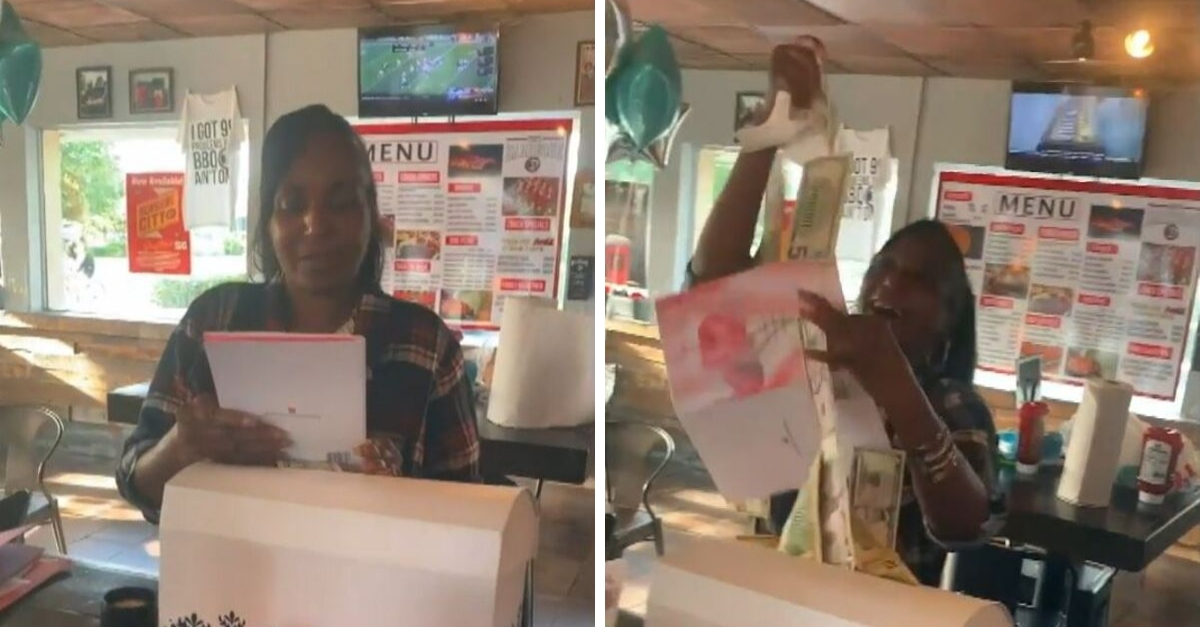 Sabrina Long is a 51 year old mother of three. Just like many parents, she struggled as her children grew to take care of them and provide for them. The biggest memory on her children's mind, though, is not doing without. It is instead the love and sacrifice their mother gave by working hard to do all that she could. This fact is appreciated so much by her 30 year old daughter, Shalanda Thurmond, that she found an incredibly creative way to show it on her mother's recent 51st birthday.
In front of Sabrina Long sat a box and in her hand, a card. She read the card that included a sweet and tearful literary depiction of appreciation from her daughter. The end of the card simply read, "I need you to pull something out of this box." Sabrina did as requested and found an amazing surprise.
It started with a $5 bill. As she pulled it from the box, she found it attached to more and more money in $5, $10, and $20 denominations. The end of the long chain brought the total up to $3,000. While Shalanda knows she can never fully repay her mother for all that she has done, she gave her mother something that most moms do not get: a large sum to be splurge on herself with.
While the gift Sabrina received is definitely one for the books and is touching in and of itself, the more heartwarming thing is seeing that this daughter remembers only the good of the childhood struggles. This can bring relief and hope to all hardworking parents. Though it is never wrong to strive to be a better parent or one that can spend more quality time with our children, we can take some of the pressure off of ourselves.
Even when we work hard, when we do it for the right reasons, our children will see it. They will remember that we did all we knew to do for them, even if we wish it were more. It is relieving and encouraging to know that our children see the love we have for them through the actions we take, and that is what they will remember later in life.

These Hermit Crabs Will Blow Your Mind With Stunning Natural Ritual.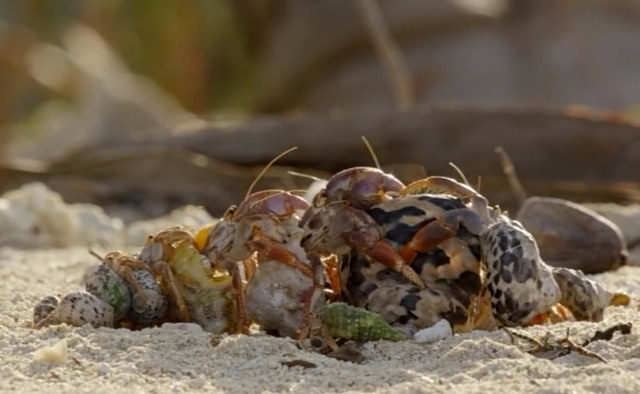 If you are like most people then you are likely fascinated with the ocean and all the creatures inside it. While we can talk forever about massive whales, scuttling squids, and scary sharks, we'd rather highlight a cute little crustacean known as the hermit crab. Now, you've likely heard of the hermit crab and, perhaps, you even know what it looks like. As a member of the superfamily known as the Paguroidea, hermit crabs manage to stand out all on their own. In fact, after learning about this natural ritual that hermit crabs complete, you might even want one of your own!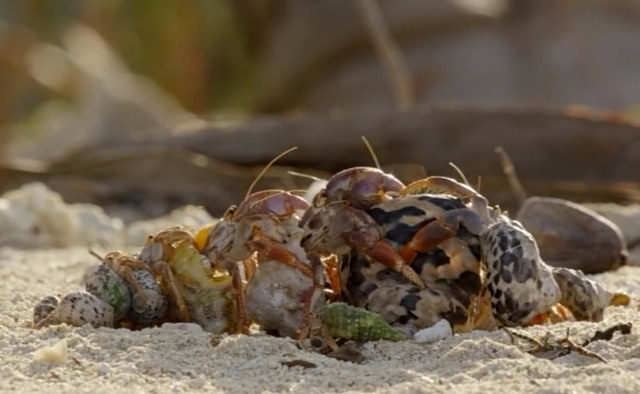 In a post shared on Facebook by a user named Melody Flowers, it was revealed that hermit crabs are always looking for bigger shells to live in. While you probably knew this already, what you didn't realize about this ritual is far more fascinating. According to the post, which has since been backed up by other scientific journals, hermit crabs like to line up next to shells that happen to be too big for them. Hermit crabs can wait for up to eight hours for another crab to come along and try the shell out. Why do these crabs wait next to shells that are too large for them? As it turns out, the first hermit crab is simply waiting for the second crab in line to discard its shell.
So we outlined a natural ritual that hermit crabs undertake when finding a new home. Why is this so fascinating? While you may have summoned up an image of two hermit crabs swapping shells, that isn't entirely accurate. As the second crab lines up behind the shell, more will come to follow. Before long, observers would be able to watch as dozens of hermit crabs all trade shells with one another to ensure that everyone has a comfortable home to live in. The smallest shell of the bunch gets left behind while the shell that started the queue will go to the largest hermit crab of the lot. That's pretty amazing, isn't it? The coordination and cooperation that these hermit crabs have to deploy is nothing short of impressive. If only humans could get along so well when it comes to making to sure everyone is comfortable and safe within their home.
Even though hermit crabs will work together in order to find homes, they are still a competitive species. Gastropod shells can become a limited resource due to a variety of natural and unnatural factors, such as climate change and pollution. When hermit crabs are of a similar size, they are more competitive and violent with one another. When hermit crabs vary dramatically in size, there are more resources available for every member of the group. Hermit crabs are a fascinating sort of creature because they can come in varying sizes with a lifespan ranging between 12 and 70 years. The next time that you see a hermit crab, make sure it has the perfect shell to call home. Maybe it will remember you a couple of decades later!