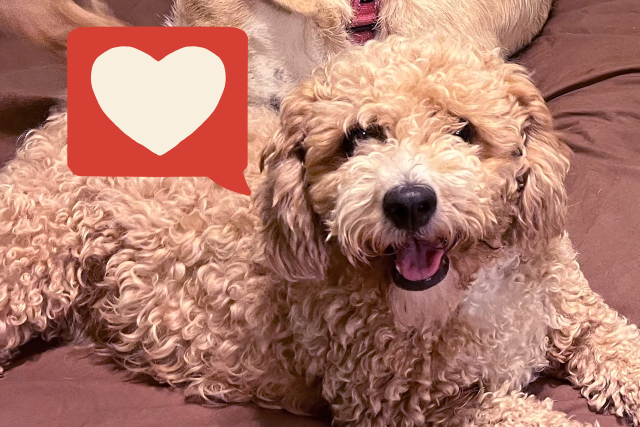 Lovely Lolly Goes from Puppy Mill Victim to Rescue Helper
Dogs Don't Deserve Us
There is no doubt that humans owe a lot to our canine friends. Dogs never question our motives and love us unconditionally when we adopt them into our families. No matter how bad a day we have, or what we do, dogs are overjoyed to see us again even if we've only been gone for minutes. But humans don't have a great track record for treating animals or even people well sometimes, and sometimes dogs are victims of neglect or even abuse. One of the worst things people do to dogs is forcing them to live in puppy mills.
What Are Puppy Mills?
Although there is no consistent legal definition across all the states, the general definition of a puppy mill is a large-scale breeding facility for dogs where profit takes priority over the health and well-being of the dogs. There are often too many animals for the size of the facility with no socialization by the humans. The puppy mill will usually let the puppies leave the mother dogs when they are far too young, often at as little as 8 weeks old. The mother dogs are forced to carry litter after litter with no recovery time, which has terrible effects on their health. None of the animals have enough food, water, sunlight, or exercise, and the caretakers often allow them to wallow in their own feces. With 10,000 puppy mills in the United States, only about one in five are licensed.
Puppy Mill Rescue
Of course, it is illegal to keep dogs in these kinds of conditions, and sometimes the authorities get enough information to shut down these dangerous facilities. The ASPCA helped shut down one particularly egregious puppy mill in 2021 that housed over 500 frightened dogs. Conditions were horrific, with many of the animals already ill or injured. The operator of the puppy mill already had a history of abusing animals but it took persistence from caring animal advocates to finally do something.
Poor Sweet Lolly
One of the 500 dogs at the Iowa facility was named Lolly. Lolly was in terrible shape when she was rescued, and her first medical exam uncovered issues with internal parasites, dental hygiene, and a severe infection. She was also frightened and not used to being around people, so she avoided contact if possible. Lolly was transferred to a special facility where experts could help work on her stress and fears.
Transformation from Victim to Hero
Lolly had to learn everything, including how to walk on a leash. Multiple handlers worked with her to teach her social skills, and Lolly went from avoiding human contact to demands for pets and lap time. After six weeks of working with people, riding in cars, and visiting parks, Lolly "graduated." Lolly now lives with her forever family, which was her first time living in a home. She sleeps with the youngest daughter of the home every night. Even though she no longer needs the services of her training facility, Lolly visits frequently. She helps other frightened dogs become comfortable with activities like walking on a leash or jumping into a car. Lolly enjoys helping out and she has come full circle from puppy mill rescue to helper dog.
Brave 12-Year-Old Girl Saves Family from Carbon Monoxide Poisoning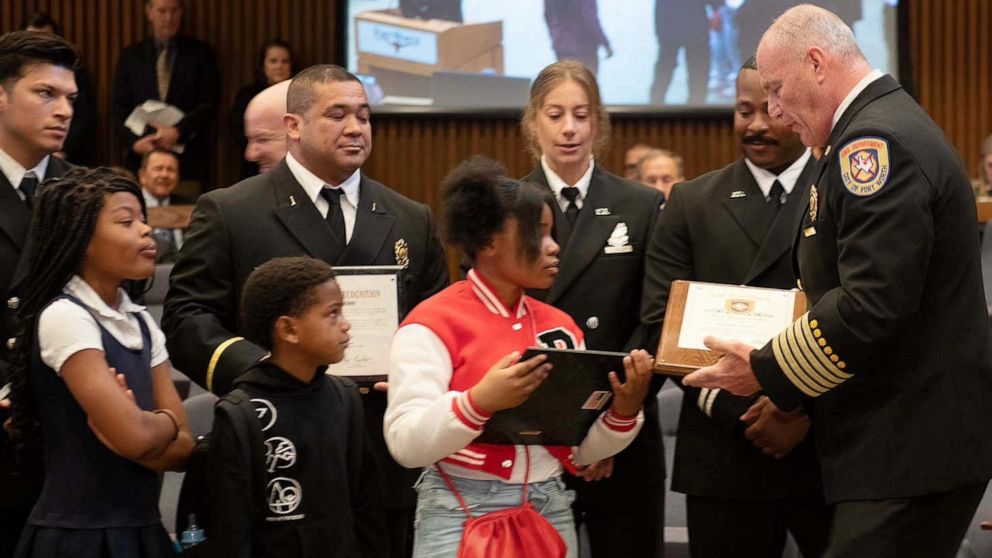 In a remarkable act of courage and quick thinking, 12-year-old Jaziyah Parker from Fort Worth, Texas, became a true hero when she saved her family from a dangerous situation. Jaziyah's keen observation and immediate action prevented a potential tragedy from unfolding.
One day, while Jaziyah was at home, she noticed something was wrong. Her mother and younger brother began to feel sick and lose consciousness. Jaziyah didn't panic but instead sprang into action. She grabbed the phone and dialed 911, desperately seeking help. In the recording of the 911 call, Jaziyah can be heard saying, "Something wrong with my mama. Can you hurry up and come?" Her plea for assistance was a crucial step that would ultimately save her entire family.
Little did Jaziyah know, her family's home was filling up with a silent but deadly gas called carbon monoxide. This odorless and colorless gas can be extremely harmful and even fatal when inhaled. But Jaziyah's sharp instincts and timely call for help prevented a tragic outcome. Her actions ensured that her family received the necessary assistance in time.
The Fort Worth Fire Department recognized Jaziyah's bravery and quick thinking during a special ceremony held on May 23, 2023. The firefighters honored her for her heroic act, commending her for the bravery she displayed in a challenging situation. Jaziyah's actions exemplify the importance of staying calm and taking action during emergencies.
Carbon monoxide poisoning is a serious concern, as it can occur in any home due to faulty appliances, heating systems, or ventilation issues. This incident serves as a reminder for everyone to have carbon monoxide detectors installed in their homes and to be aware of the signs and symptoms of poisoning. Symptoms such as dizziness, headaches, nausea, and confusion should never be ignored, as they could indicate carbon monoxide exposure.
Jaziyah's story is an inspiration to us all. Her courage and quick response saved her family from a potentially fatal situation. She serves as a shining example of how even young individuals can make a significant impact and help those in need. Her actions remind us that heroes can emerge at any age, and we should always be prepared to lend a helping hand in times of crisis.