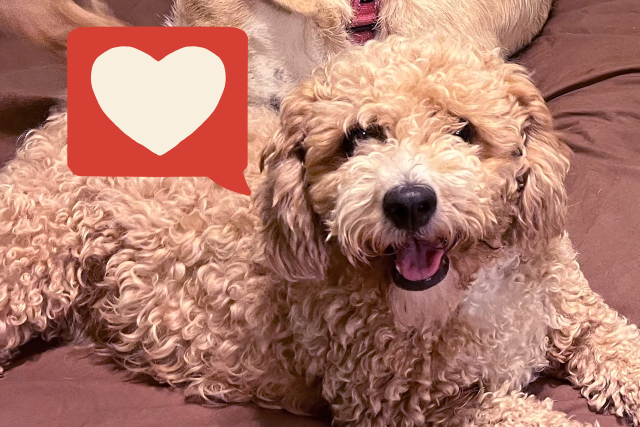 Lovely Lolly Goes from Puppy Mill Victim to Rescue Helper
Dogs Don't Deserve Us
There is no doubt that humans owe a lot to our canine friends. Dogs never question our motives and love us unconditionally when we adopt them into our families. No matter how bad a day we have, or what we do, dogs are overjoyed to see us again even if we've only been gone for minutes. But humans don't have a great track record for treating animals or even people well sometimes, and sometimes dogs are victims of neglect or even abuse. One of the worst things people do to dogs is forcing them to live in puppy mills.
What Are Puppy Mills?
Although there is no consistent legal definition across all the states, the general definition of a puppy mill is a large-scale breeding facility for dogs where profit takes priority over the health and well-being of the dogs. There are often too many animals for the size of the facility with no socialization by the humans. The puppy mill will usually let the puppies leave the mother dogs when they are far too young, often at as little as 8 weeks old. The mother dogs are forced to carry litter after litter with no recovery time, which has terrible effects on their health. None of the animals have enough food, water, sunlight, or exercise, and the caretakers often allow them to wallow in their own feces. With 10,000 puppy mills in the United States, only about one in five are licensed.
Puppy Mill Rescue
Of course, it is illegal to keep dogs in these kinds of conditions, and sometimes the authorities get enough information to shut down these dangerous facilities. The ASPCA helped shut down one particularly egregious puppy mill in 2021 that housed over 500 frightened dogs. Conditions were horrific, with many of the animals already ill or injured. The operator of the puppy mill already had a history of abusing animals but it took persistence from caring animal advocates to finally do something.
Poor Sweet Lolly
One of the 500 dogs at the Iowa facility was named Lolly. Lolly was in terrible shape when she was rescued, and her first medical exam uncovered issues with internal parasites, dental hygiene, and a severe infection. She was also frightened and not used to being around people, so she avoided contact if possible. Lolly was transferred to a special facility where experts could help work on her stress and fears.
Transformation from Victim to Hero
Lolly had to learn everything, including how to walk on a leash. Multiple handlers worked with her to teach her social skills, and Lolly went from avoiding human contact to demands for pets and lap time. After six weeks of working with people, riding in cars, and visiting parks, Lolly "graduated." Lolly now lives with her forever family, which was her first time living in a home. She sleeps with the youngest daughter of the home every night. Even though she no longer needs the services of her training facility, Lolly visits frequently. She helps other frightened dogs become comfortable with activities like walking on a leash or jumping into a car. Lolly enjoys helping out and she has come full circle from puppy mill rescue to helper dog.
Generous Farmer Secretly Paid Alabama Residents Pharmacy Bills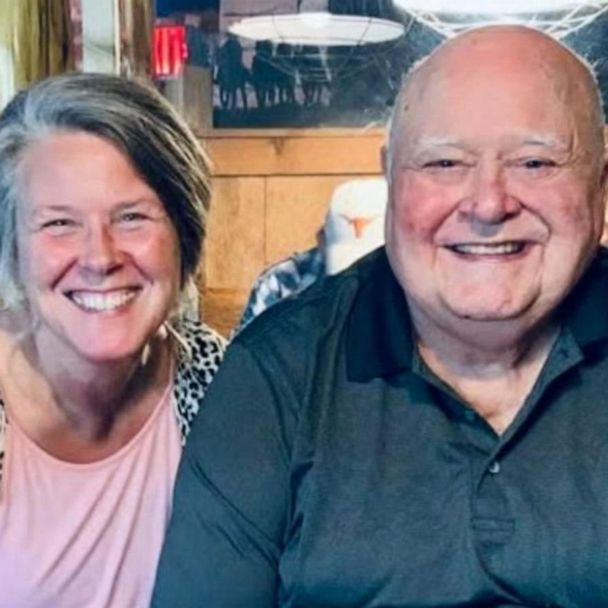 Alabama farmer Hody Childress has recently drawn recognition for his secret deeds of goodwill toward his neighborhood. Childress has been covering people's pharmacy expenses in secret to make it easier for individuals in need to pay for the prescriptions they need. His charitable contributions weren't revealed until after he passed away. People were inspired by his good deeds.
Childress, a farmer for more than 40 years, started paying people's pharmacy bills as a way to give back to his neighborhood. As someone who has been blessed in life, he says, "I wanted to help others who may not be as fortunate."
The people Childress has assisted have been profoundly affected by his unselfish deed of charity. One person thanks Childress for helping them, as they were unable to pay the hefty cost of their chronic condition's medication. "Hody came to my aid when I was unsure how to pay for my prescription. I will always be grateful to him for his kindness because he saved my life "they claim.
Childress's actions have also inspired others in the community to do the same. "I may not have much money to give, but I can definitely spare some for those in need," says one community member. "Hody has set a great example of how one person's kindness can make a big difference in the lives of others."
Childress's secret acts of kindness have not gone unnoticed, and he has been recognized by local organizations and businesses for his generosity. "Hody is a true role model in our community, and we are proud to have him as a member of our community," says a representative of a local pharmacy.
The actions of Hody Childress serve as a testament to the effectiveness of charity and kindness. His discreet gestures of generosity haven't just assisted individuals in need; they've also motivated others to follow in his footsteps. His unselfish acts have had a significant positive impact on many people's lives as well as a long-lasting effect on his town.