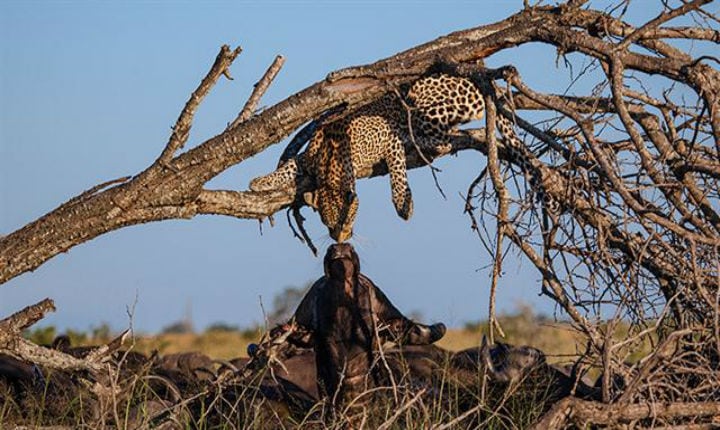 Louie the Leopard kissed a Buffalo
Louie the Leopard was a teenager, and full of confidence in the Sabi Sand Game Reserve, which is where he lived. He was the fastest leopard he knew, and any leopard is faster than any other animal in the game reserve. It's hard to blame him for being sure of himself as he made his rounds.
On this particular morning, he was feeling especially good about himself, and feeling a little bit hungry. He came across a heard of water buffalo, and wondered if he might be able to catch a straggler or a calf to eat.
He had heard all the warnings the adults gave of course. Water buffalo are slow by leopard standards, but they are very strong and have very sharp horns. He had been told hundreds of times to never ever attack a herd by himself. He had been told to always have a way out whenever planning an attack.
But he was hungry and wanted to do something that would impress the elders in his pack. Why the whole pack would be so proud of him, he thought. It would be a way for him to make a name for himself there in the game reserve by catching is own water buffalo.
Louie stayed out of sight of the herd as he studied how they were organized. He thought if he made a lot of noise suddenly, it would surprise them, and they would scatter. From there he could spot the slowest one and move in or the kill. He was already tasting the meat in his mind as he watched the herd.
As he started toward the herd he screamed in his loudest voice. Soon he realized they were not scattering. Not only were they not running away, but a few of the bigger ones were running toward him. He knew he was outnumbered badly, so he retreated and ran up a tree. It was the only tree anywhere in sight so he climbed up just in time to escape the horns of the buffalo.
He looked down at the buffalo, and the buffalo was looking up at him. One of the buffalo took a sniff at his paw that was hanging down over the edge of one of the tree limbs. Curiosity got the best of Louie though and he looked closer at the buffalo. There were still too many of them to fight, he was still outnumbered. Even so, there was a friendly looking buffalo sniffing his paw.
Louie meant to just sniff the buffalo, but he slipped a little bit. The buffalo licked his lips as buffalo often do. Maybe the buffalo didn't mean to either but they exchanged a kiss.
Soon the buffalo wandered back to the herd, and the herd then moved along leaving Louie alone up on the tree. He had hoped this would be something he would be able to brag about, but now he just hoped no other Leopard saw what had just happened. It was a story he would never tell.
Reunited And It Feels So Good – Owner Finds Dogs After 3 Years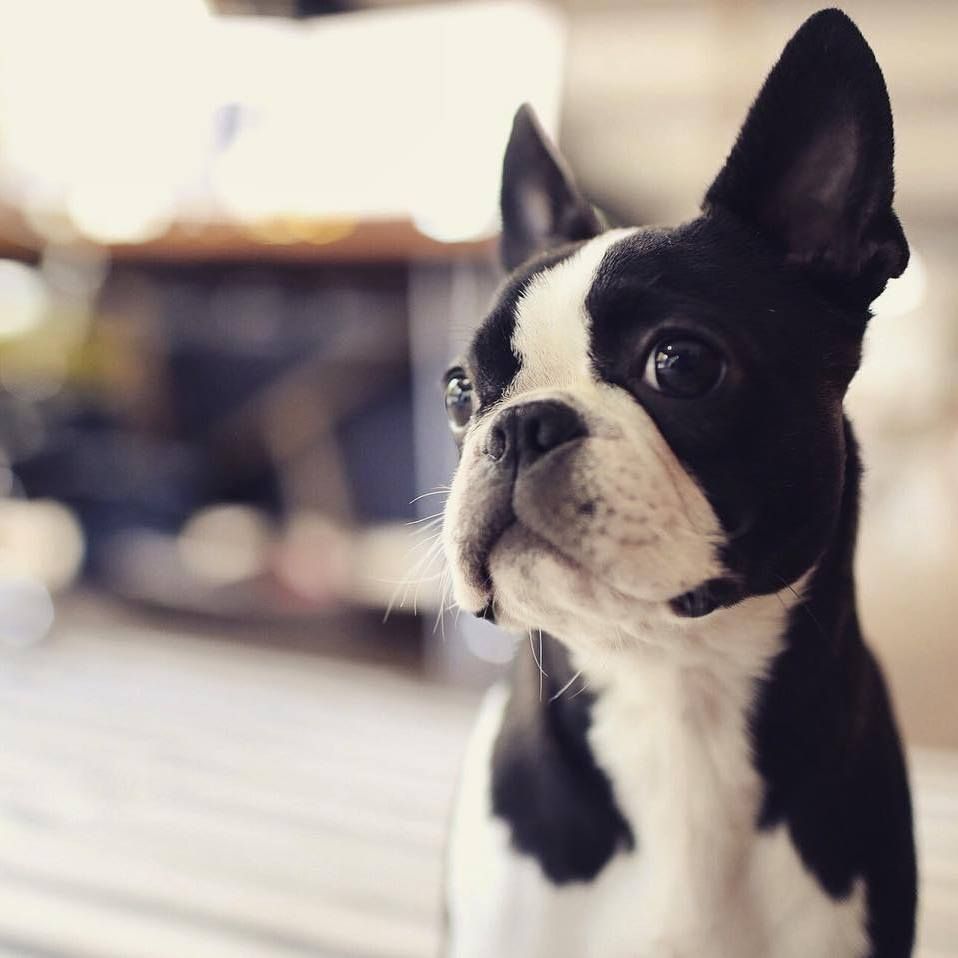 Peaches & Herb may have been on to something when they released that hit single back in 1979, at least in terms of pets and owners looking for them. This is the emotional story of a Boston Terrier named Ziggy who was loved and cared for by a Miami woman. Three years ago, Ziggy and this woman were separated, as pets sometimes are from their owners. The nature of the separation is up for debate; was Ziggy stolen from the woman's property? Or did Ziggy simply wander out of the yard? The details of the separation are not what's important here. What IS important is that this woman has spent the last three years searching for her beloved Boston Terrier through phone calls, adverts, social media posts, signs on telephone poles, you name it, she's probably done it.
Enter The Torneys
Brian and Danielle Torney foster dogs from time to time from their Port Charlotte home in Florida. They recently took on a new addition to the home, a Boston Terrier rescued by the Boston Terrier Rescue of Florida group. The Torneys were elated with the new pup and were nurturing the animal to eventually go to a good home. As always with each new addition, Brian scans the internet and social media posts to see if anyone was missing a dog. If nobody is located through this method, then the Torneys would continue to care for the dog until a new home can be found. Finding a previous owner in this fashion is akin to finding a needle in a haystack. But stranger things have happened in these searches and Brian was bowled over by what he found.
Previous Owner Located Through Modern Technology
Through Brian's perusing of Reddit and other sites, he came across a post by a woman from Miami trying to locate her missing Boston Terrier. Brian saw the pictures of the dog, and he compared the pictures to his new Boston Terrier and realized that the two dogs were one and the same. Brian was puzzled, how could this dog be 200 miles from his home?!? Where did the Boston Terrier Rescue team find this dog? Brain knew that he had a phone call to make.
The Phone Call
Brian called the number that was listed with the woman's post and was soon greeted by a woman's voice on the other end. Brian calmly explained that he was quite sure that he had her missing Boston Terrier and that he was located in Port Charlotte. The woman was overcome with elation, joy, and tears. She explained through happy sobs that her dog named Ziggy vanished three years ago, and she had some moments where her hope was failing, but she never lost it completely. In her heart, she knew that she would find him, no matter how long it took.
The Upcoming Reunion
The woman will be driving up from Miami to finally be reunited with her beloved Ziggy and the Torneys couldn't be happier about the news! Ziggy seems happier as well, wagging his little tail with a little more pizzazz than usual. This is a win for lost pets and pet owners, but it's a larger win for social media and the overall online community effort to get the news out about those owners who lose their loved pets.
Technology has helped out so many people over the years with advancements in medicine, quality of life, and staying in touch with loved ones. Much like old friends and high school classmates get back in touch through a site like Facebook, lost pets and their loving owners can eventually find each other over time, Ziggy and the Torneys are proof of that!