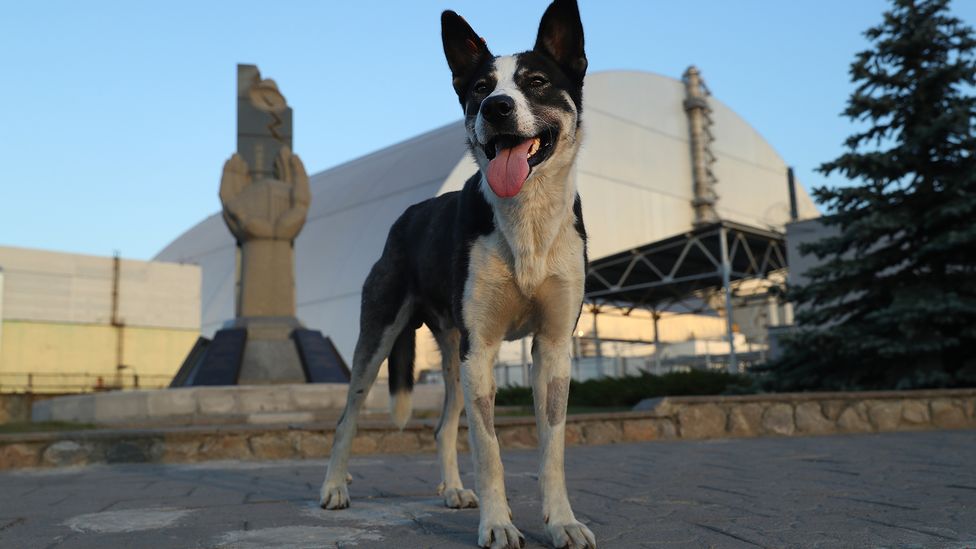 Lost Dogs and Nuclear Wastelands: The Companions of Chernobyl
There is a massive swathe of land surrounding the site of the Chernobyl Nuclear Explosion. This area consists of the abandoned cities, villages, and natural areas adjacent to Chernobyl and within sight of its danger.
Enter the Chernobyl Exclusion Zone.
Walking into the closest approximation of a post-apocalyptic setting on earth can be a jarring moment, especially for visitors to the region not really understanding what they are stepping into. For one group of people, the workers and security guards of the Chernobyl Exclusion Zone, this apocalyptic setting would transform into something akin to a home thanks to newfound friends of the furry sort, dogs.
Stray Dogs of Chernobyl and the Guards Who Love Them
Consider your day-to-day operations at the office. No matter what you feel about your day or your duties, you likely aren't surrounded by the remains of a giant nuclear wasteland. Working in the Exclusion Zone surrounding the infamous Chernobyl Nuclear Power Plant is more than just a job, it's a way of life and one that is being studied by the University of Cambridge.
Jonathon Turnbull is a PhD Candidate for the Department of Geography at Cambridge. For his project, he would give disposable cameras to checkpoint guards working throughout the Exclusion Zone, as well as various workers running shops and convenience stores in the area. Turnbull's goal was simple, to allow these people to capture their daily life and to reflect upon it during an interview at a later date.
Turnbull lives in Kyiv where he operates as a geographer, studying human and animal relations emerging from the CEZ. Turnbull's work would lead him to utilize photovoice and photo-elicitation techniques, inviting his subjects to tell their stories while photographs are carefully inserted into the conversation to evoke more information, deeper memories, and stronger feelings.
Meet the Chernobyl Puppies
In the wake of the Chernobyl disaster, an area covering roughly,4200km2 between Ukraine and Belarus has been reclaimed by nature. A wildlife haven according to some researchers, this Exclusion Zone would become a haven for stray dogs known as the Chernobyl Puppies. These domestic animals were largely left behind by soldiers to prevent contamination during the initial event, instead left to their own devices to breed in the wild.
Chernobyl Puppies have an average lifespan of just five years and this is due to a few surprising consequences. First and foremost, hunger and thirst are the leading causes of death for these dogs followed by the harsh and cold winters of Ukraine. Radiation is last on the list. At the time of this writing, Turnbull's study suggests that there are more than 500 dogs throughout the Zone, considered descendants of the dogs left behind on the infamous date in 1986.
While the dogs that can be found around the Power Plant are easy enough to label as strays, the guards of Chernobyl wouldn't dare to call them as such. Turnbull noted that his interviews left him with the impression that the guards felt a sense of 'ownership' over the dogs, including feeling compelled to care for them with food, medicine, and human contact. In return, Turnbull suggests that the dogs provide entertainment, protection, and comfort of their own. One guard said, "We pull out ticks and even buy injections for rabies."
As the guards and puppies of Chernobyl grow more comfortable with one another, they provide a stark counterpoint to the longevity of damage that Chernobyl has caused. While dogs and humans have begun to come together in the area, the land within the Zone will remain uninhabitable for more than 20,000 years.
Tony Hawk Trades Skateboard With a 6-Year-Old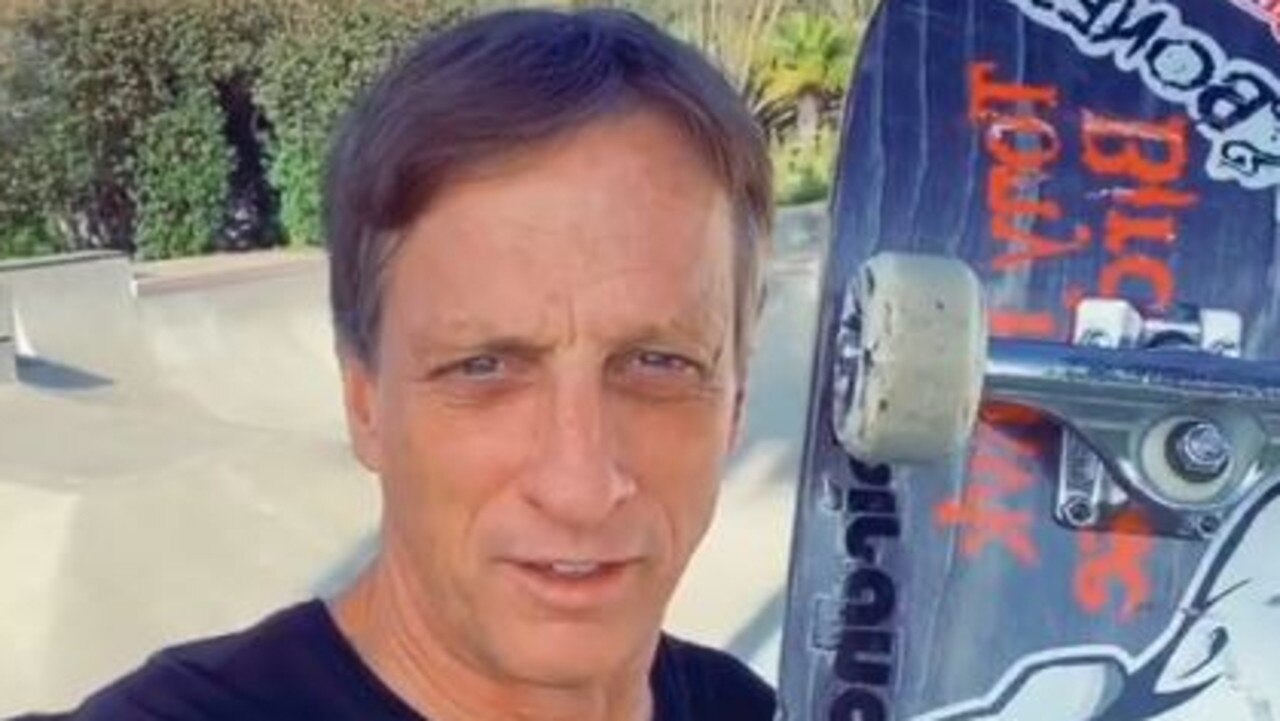 Kids have the most straightforward, amazing imaginations. They aren't burdened by the complications of the adult world. For example, in the case of FedEx carrier, Mikail Farrar, he found himself challenged to make the connection between a 6-year-old, Cooper Taylor, and a famous skateboarder, Tony Hawk. As the FedEx deliveryman was making his rounds, Cooper stopped him and asked the FedEx employee to deliver one, well-used skateboard titled "Tony Hawk" to the famed skate hero. Cooper's mom was behind the boy and nodded in a knowing manner that what the boy was asking for was a bit impossible, but she was going along with it anyways. However, Farrar took the matter a bit more seriously.
Instead, the FedEx employee got online and started trying to figure out what Tony Hawk's shipping address was. The skateboard only had his name; kids don't think in terms of addresses and zip codes at Cooper's age. So, off to TikTok the driver went to see what some group-thinking could do in the digital age. It turned out to be an extremely smart move. By that evening, Farrar's phone was getting so hot from activity, it was becoming a bit uncomfortable to hold. As it turned out, Farrar either accidentally or ingeniously tagged the video correctly, and everyone saw the info request, at least everyone that mattered in the skateboard world. Not only did the video get attention, it went viral!
As it turned out, even Tony Hawk himself got involved, a rarity given that he generally has avoided TikTok since 2018. Hawk arranged for the delivery of the board with FedEx and, in the video message response he posted, he made it clear he wanted to meet up with Cooper as well. Between the adults involved, Farrar and Hawk made the arrangement for the old skateboard to get to its destination as desired by Cooper, and, for anyone checking online with tracking, it arrived at Hawk's address on May 27, 2022.
Farrar himself didn't expect Tony Hawk to engage the way he did. While even as a FedEx driver he knew who Tony Hawk was, Farrar had no real hope that Hawk himself would get involved. Generally, he assumed celebrities are far more engaged in other things than answering kids' requests. In that respect, Farrar definitely didn't know about Hawk's reputation of engaging with kids and skateboarding proactively, regularly going to classrooms for speeches, and showing up for charities and nonprofits when he can.
So, as the story went along, Cooper as well as his sibling, Tucker, both ended up getting a response from Tony Hawk. The two boys, literally looking skater-poster ready with long hair and over-sized T-shirts, responded on TikTok to Tony Hawk and thanked him for their presents, courtesy of Hawk. Both kids got brand new boards with slick graphics and plenty of Bones brand equipment for their new boards as well.
For their father, the whole thing is a bit of a dream come true. He skated when he was younger, idolizing the tricks and amazing aerial stunts Tony Hawk became famous for. To see his kids connect with a hero is a bit of an amazing moment for the boys' parents as well.