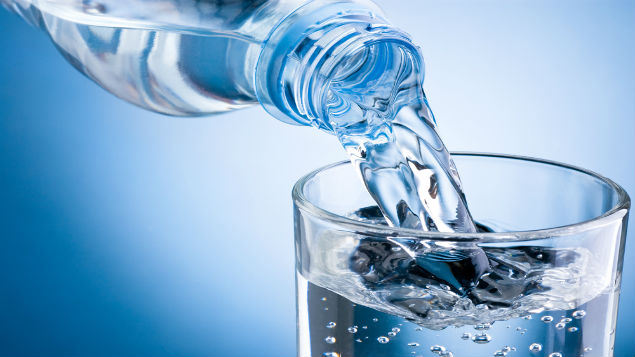 Looking For Happiness? Studies Show It Might Come From Hydration!
According to a report by the U.S. National Academies of Sciences, Engineering, & Medicine, the average adequate intake for water is roughly 3.7 liters for men and around 2.7 liters for women. Obviously, these requirements may change based upon our body composition and day-to-day rigors, but that is a solid foundation to begin your water consumption. When we drink the appropriate amount of water, we know that our skin can become clearer and our organs can function better. However, did you also know that the amount of water you drink might have a direct impact on how happy you are in general?
A poll conducted by the team at OnePoll was performed in conjunction with Bosch Home Appliances to explore hydration, water intake, and its many impacts on our wellbeing. According to the report, the study found that nearly 40% of respondents would drink at least six or more glasses of water every single day. In doing so, these poll responders claimed that they strongly agreed that hydration was playing a beneficial role in an increase in their happiness. The study went on to theorize that refreshments, such as a glass of water or fresh juice, could help us wake up feeling more refreshed, less exhausted, and more ready to tackle the day.
As the study performed by OnePoll progressed, one thing became abundantly clear: people associated their water intake with success and happiness. Individuals who drank at least six glasses of water per day were far more likely to describe themselves as 'successful' and 'least likely' to be late on their way to the office. These numbers were almost directly polarized by individuals who reported significantly less water intake throughout the day. Those who reported drinking less than six glasses often described themselves as 'struggling to wake up' or 'feeling exhausted' at random times during the week.
While the study by OnePoll with Bosch Home Appliances was far from conclusive, it gave us a direct look into how our relationship to water can change the perspective we have on our own health. Those that did not keep up with their water intake were less optimistic overall. What does this actually mean and can any truth be gleaned from the is study? Those who drank plenty of water found themselves happier while also more satisfied and confident with their efforts.
Other factors that may impact how much water you should consume per day will vary based upon where you live, what you eat, how active you are, and your overall health. Extensive studies in China have found that avoiding water for up to 36 hours can have a direct and noticeable impact on attention, memory, reaction speed, focus, and overall levels of fatigue. According to studies within the U.S. healthcare system, nearly 75% of adult Americans walk around chronically dehydrated, subsisting on just 2.5 cups of water per day while over-consuming other, less healthy beverages.
One of the best ways to ensure proper water consumption is by incorporating a filtered water bottle into your day-to-day routine. Simply refilling a reusable water bottle multiple times per day can have a direct impact on your health, happiness, and energy levels.
Use Mindfulness Methods to Cope with Holidays' Uncertainty and Stress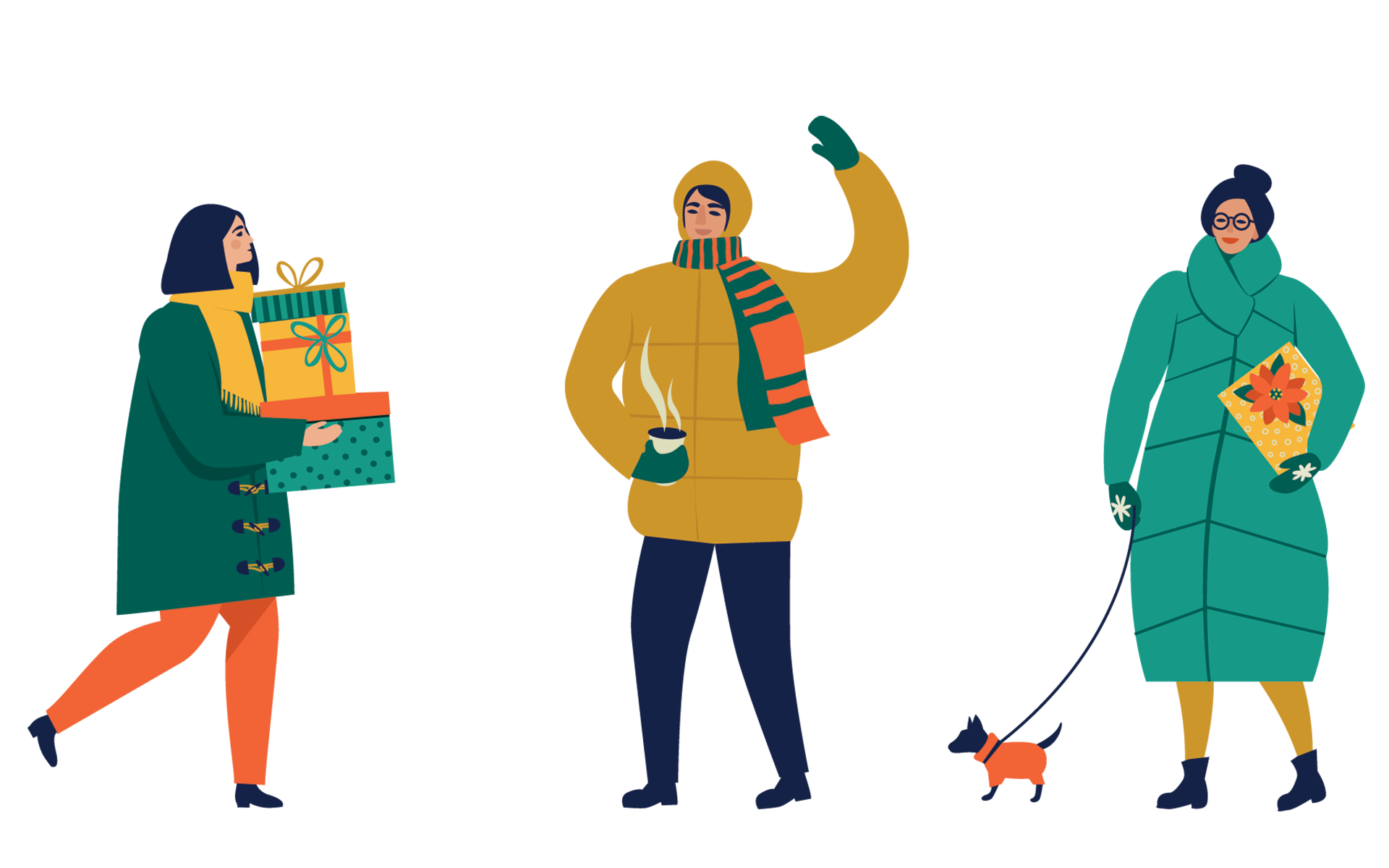 The coronavirus (Covid-19) pandemic has stunned the entire world. The deadly virus has affected millions across the world in terms of health, business, and economy. Numerous research studies have highlighted the effects of stress on people in the cold winter season.
However, 2020 is different because there is more stress due to Covid-19. People can't go out for shopping, share Thanksgiving dinners, or celebrate Christmas with their loved ones. There are several ways to cope with stress and anxiety, but practicing mindfulness is the best method to let go of the past and future.
Mindfulness allows you to recharge your brain and fully present in the moment. It helps fight depression, anxiety, and stress. At the same, mindfulness can help you cope with the uncertainty that usually occurs during the holiday season. Here are a few mindful ways to cope with tension and stress throughout the holiday season. Read on!
A Balanced Diet
Food is the central point of any event or celebration, but the holiday season is incomplete without delicious recipes and dishes. It is a great time to enjoy your food traditions. However, unhealthy diets can affect you both physically and mentally. So, make sure you choose the right type of food that you enjoy and benefit your overall wellbeing.
Studies show that the presentation of good food can enhance your eating experience. According to Dan Ariely, an experienced social psychologist, a good presentation of coffee can upscale its taste. Some people say that their coffee tastes more delicious when it is presented in fancy containers instead of paper cups.
Likewise, it is crucial to eat and drink wisely. Slow chewing allows your stomach to digest the food properly. You will also experience the flavor, texture, and smell if you take time with each bite.
Eat healthy food items, such as veggies and fruits because they are packed with essential vitamins, minerals, and antioxidants that can detoxify your body and increase blood flow to the brain. Eventually, you will have less stress and anxiety.
Listen to Relaxing Music
People enjoy the holiday season with the music they love. Listen to the music that demonstrates your religious, cultural, and societal norms. Many evolutionary psychologists say that early human beings developed music for enjoyment and calmness purposes.
According to Steven Pinker, a psychologist, music is an auditory cheesecake, a byproduct of natural selection. Most psychologists believe that early human played and used music to strengthen bonds within their tribes.
A growing body of research evidence shows that music can help reduce anxiety and stress. Some studies show that music increases blood circulation and lowers blood pressure levels. Not only does music improve balance, but it also boosts your brain's plasticity.
Recent studies have highlighted that music produces emotional effects on your brain and allows you to feel energized, calm, joyful, nostalgic, reflective, and stress-free. It is important to choose music that helps you to get rid of the hustle and bustle in your mind. Create a list of songs that soothes your mind and tranquil your heart.
Explore Nature
The holiday season is full of stress and anxiety of many people. Many people miss the pre-Covid-19 world where everyone could go outside and enjoy. Although urban life has its own mental implications, the pre-Covid-19 era was still better than the uncertain times of today.
Exploring Nature is one of the best ways to cope with your mental stress. A recent research study showed that spending time in Nature, especially in trees for about 15 minutes can help reduce negative thoughts, anxiety, confusion, and depressive symptoms. On the other hand, people who live in urban areas experience more stress.
Another research study highlighted that people who look up t tall trees for one minute had induced feelings of generosity and calmness. The participants of the study also reported that this practice had lowered their selfish behavior.