Looking Back at an Eventful Summer for Snowflake the Albino Alligator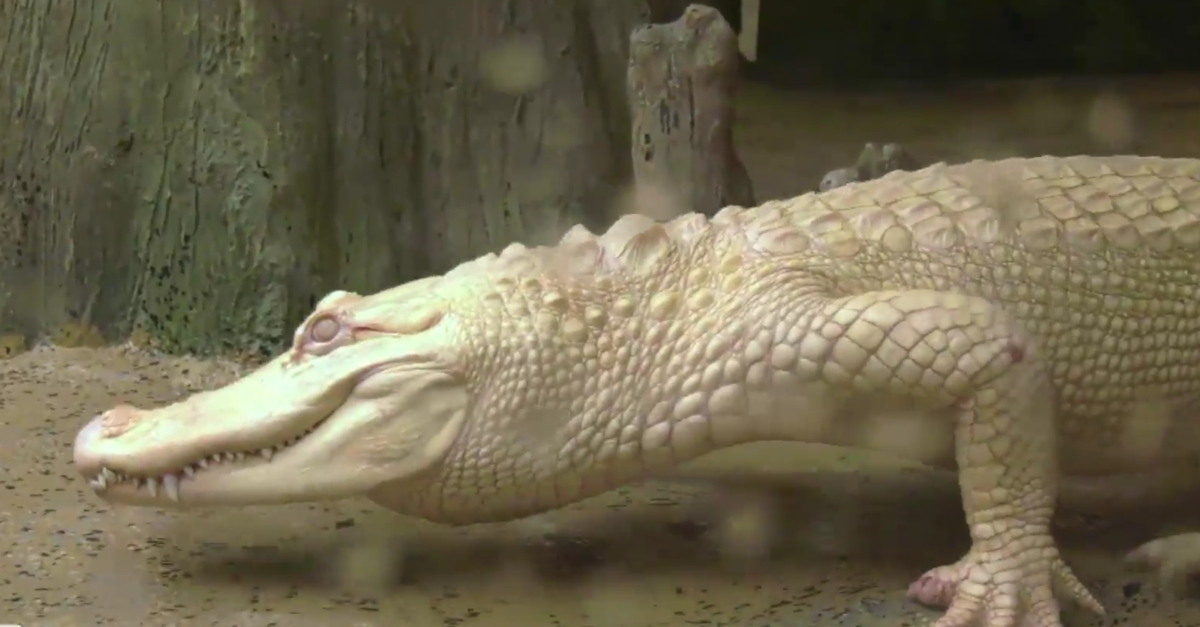 The past few months have been quite eventful for one particular albino alligator.
In case you missed it, an albino alligator named Snowflake generated more than a few headlines in recent months.
Back in May, Snowflake was welcomed as a kind of guest of honor after arriving at the Brookfield Zoo in Illinois. It's easy to see why Snowflake caused a stir when she first made her way to the Brookfield Zoo.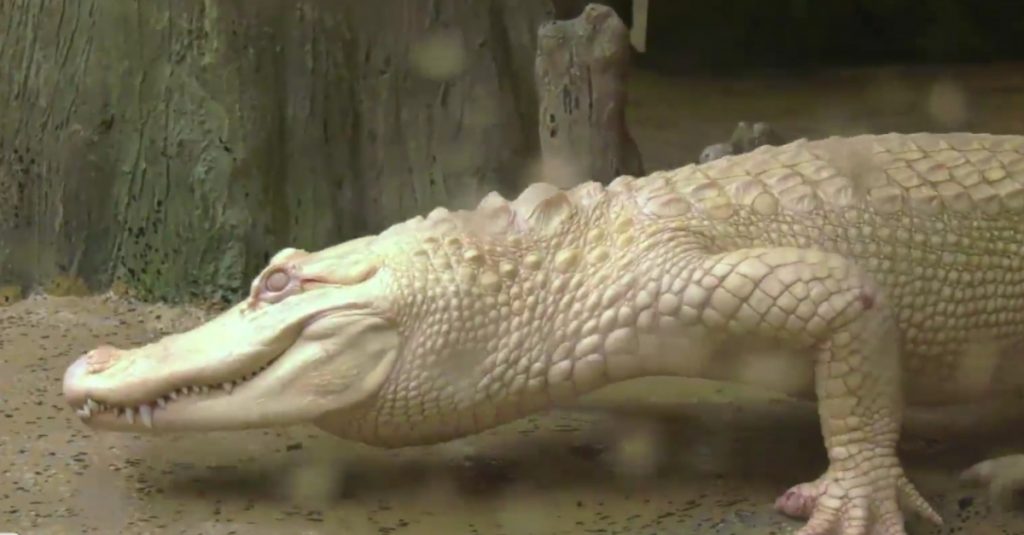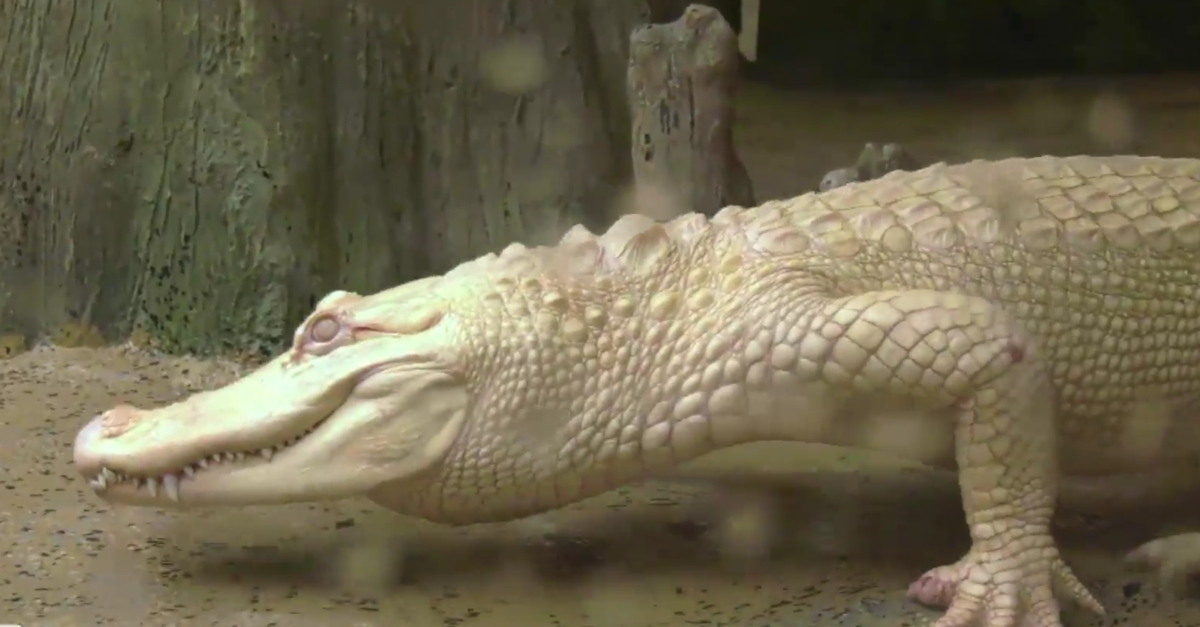 Due to her albinism, Snowflake can stand out easily even amongst a crowded congregation of alligators. She possesses noticeably white skin that can be likened very much to the look of ivory and her eyes also have a pinkish hue. Those characteristics are typical of an albino alligator.
It is worth noting that Snowflake is also significantly shorter than many of the other alligators that you may be able to see in zoos or swamps. Per ABC 7 Chicago, Snowflake measures about 7 feet long. An average adult female American alligator measures about 8.2 feet tall, according to the Smithsonian's National Zoo & Conservation Biology Institute.
While Snowflake was enjoying the attention from visitors at the Brookfield Zoo, an important and exciting discovery was made back at her home.
Snowflake Is Going to be a Mother
In June, Wild Florida announced that the caretakers of Snowflake and another albino alligator named Blizzard found eggs at the pair's shelter. A total of 19 eggs were found at Snowflake and Blizzard's exhibit, WFTV 9 reported.
Upon spotting the eggs, the caretakers acted fast to collect and move them to a more secure location.
Wild Florida co-founder and co-owner Dan Munns explained that moving the eggs out of the shelter was a necessary step due to some of the difficulties that the pair of albino alligators may encounter as parents. Munns explained that while alligators typically make for great mothers, Snowflake may not be as capable as some of her counterparts because of the blindness brought about by her albinism.
By securing the eggs themselves, the caretakers can shield them from any predators that may come snooping around. The eggs are being kept in an incubator in order so that they can be cared for in a more controlled environment. The caretakers mentioned that keeping the eggs in an environment where the temperature can remain at a stable level is essential to successful hatching.
Additional Facts about Albino Alligators
The fact that the eggs came from parents exhibiting albinism could very well turn out to be good news for the albino alligator population. Typically, albino alligators are born as a result of two normal alligators who carry the recessive gene for albinism mating, according to Safari Ltd. Since both Snowflake and Blizzard are albino alligators, the chances for them producing offspring that feature the same physical traits could be higher.
The albino alligator population could certainly use a boost. At present, biologists estimate that only around 100 albino alligators could be alive across the entire world.
Albino alligators are rare not just because they are the offspring of parents carrying some uncommon genes. It is also difficult for albino alligators to survive precisely because of their unique appearance.
Unlike the alligators that feature a more common skin color, albino alligators find it incredibly difficult to disguise themselves. That makes them easy prey for predators especially when they are younger.
Because of those struggles they could potentially face in the wild, you will often find zoos and farms caring for albino alligators to ensure that they can live out long and happy lives. While it's still unclear what kind of offspring Snowflake and Blizzard will produce, there is certainly a fair amount of optimism that they will bring more albino alligators into the world.
Experts Warn Pet Owners About The Dangers Of Himalayan Salt Lamps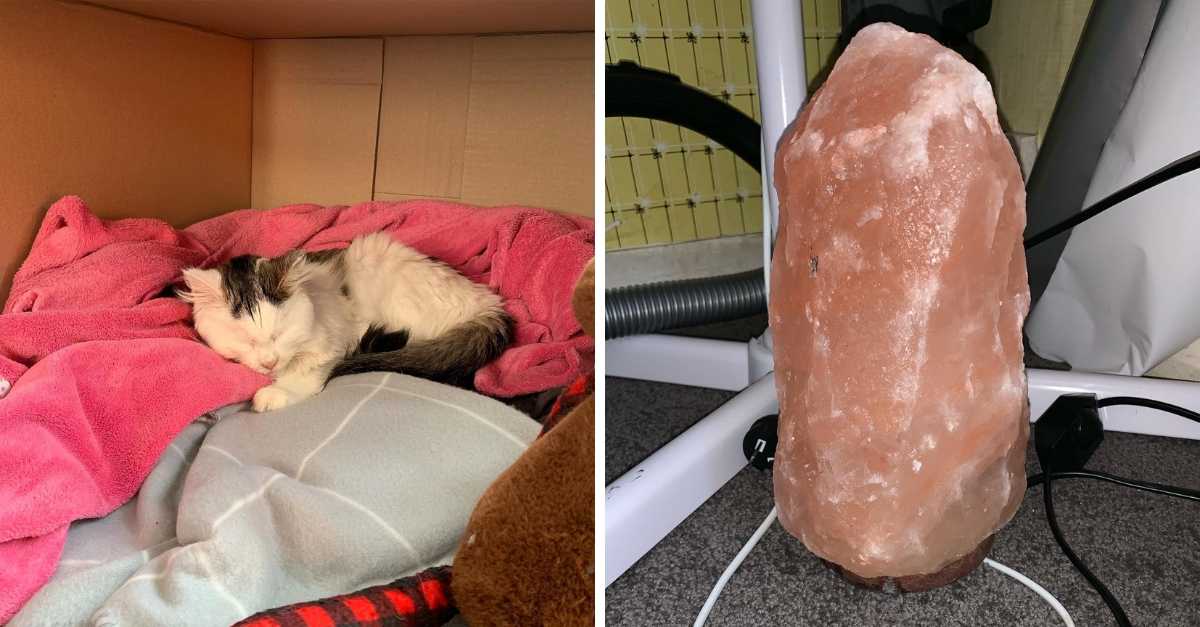 Pet owners are always looking to make sure that their four legged friends are safe and sound. It only makes sense, right? Our pets look to us for food, shelter and care. If we are not going to look out for them, who will? Now that Himalayan salt lamps are steadily rising in popularity, pet owners have been looking into the potential benefits that they have to offer.
These benefits are numerous to the owner but are these salt lamps truly safe for the pet? It is a question that certainly deserves answering. They might be a great addition to the home but these advantages could come at a cost to your pet. In a best case scenario, the lamps clean the air in the home and allow us to get a good night's sleep.
They are also said to offer a marked improvement to our serotonin levels. One woman has a horror story to offer about her cat and it is disconcerting, to say the least. The hidden dangers of these lamps need to be exposed, so that no other pets are forced to suffer from a similar fate. That's what makes this story such an important one to pass along and share with fellow pet owners.
After all, there are no shortage of people out there who are probably blissfully unaware of the issues that these lamps present. They reside at the intersection between home decoration and vital self care. It is easy to see why so many pet owners have already fallen under their spell. Maddie Smith was forced to wake up to a pet owner's worst nightmare recently.
Her cat was not behaving in her usual manner. Something was wrong with poor Ruby but Maddie was not sure what it was. Initially, she believed that the cat was simply feeling chilly. She tried her best to warm up Ruby and left for work. Unfortunately, the cat's condition slowly started to worsen. By the time Maddie was able to come back home, she could tell that something was seriously wrong with the cat.
When she took the animal to the vet's office, the connection between her condition and the Himalayan salt lamp that was being used had been revealed. Humans must avoid excessive exposure to salt and pets experience the same risk factors. These lamps release a sizable amount of salt into the air, causing pets to go through all sorts of harmful side effects.
If Maddie had not brought her pet to the vet's office when she had, we shudder to think of what may have happened next. Lamp owners need to take the proper precautions going forward. It all starts with proper lamp storage. The lamp cannot and should not be kept in an area that pets have easy access to. The owner should be storing the salt lamp far away from their animal.
Maddie's Facebook post about the matter was shared far and wide. She wanted to make sure that other pet owners did not make the same mistake as she did. It is easy to see how these errors happen, though. We mean well and we try our best to keep our homes looking and feeling nice. The last thing that any pet owner wants is to hurt their best friend.
Please do your part to assist other pet owners who might be experiencing similar issues by sharing this story. If you know someone who owns a pet and a Himalyan salt lamp, this is your chance to set things right. Ruby may have been licking this lamp excessively but she is going to be OK now! Let's do our part to make sure that other pet owners do not have to learn this lesson the hard way.