Look Out Roomba, These Tidying Robots Pick Up More Than Dust Bunnies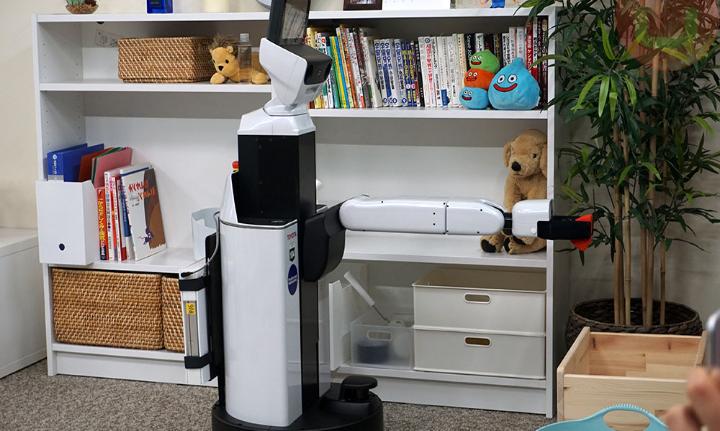 Nobody enjoys cleaning their house. Furthermore, most people loathe the activity so much that they are willing to lose valuable items under their own miss. Furthermore, there is even an entire industry dedicated to cleaning people's homes. Even modern technology has embraced this and the Roomba is only one example of robots that are designed to clean people's homes. Despite the push to try and meet people's expectations when it comes to cleaning robots, most devices are little more than glorified vacuum cleaners. For those who do not feel like cleaning their room, Japan is on its way. At the recent CEATEC meeting, cleaning robots were on display and in full bloom. Their advanced devices have demonstrated the ability to use AI, cameras, and even intuition to take robotic cleaning to an entirely new level.
Above and Beyond the Roomba: New Developments in the Robotic Industry
Unfortunately, despite the hype surrounding the Roomba, it is little more than a glorified vacuum cleaner. The Toyota company, in a partnership with Preferred Networks, is trying to make this an issue of the past. Over the years, there has been an impressive push to have advanced technology integrate itself with every aspect of our lives. Now, this has taken the cleaning industry by storm. At the conference, there was a room with items thrown about in a chaotic manner. Then, the robot was introduced to the situation. With smooth and delicate ease, the robot (often called a tidy-bot) was quickly able to sort through the clutter with ease. It organized a series of pens and left them all in an upright position. The robot acted based on both verbal commands and its own intuition, impressing everyone who was watching.
Robots That can Think and Respond: A Breakthrough for Many
Clearly, this demonstrates a significant improvement in the world of robotic technology. With robots that are able to think and respond quickly to the desires of the people in the area, this is going to have numerous uses. Those who are older, have mobility handicaps, or are otherwise unable to clean their homes on their own can obviously find a use for these cleaning robots. In addition to cleaning, these robots could even be able to help with other activities of daily living. This can represent a significant breakthrough for those who are living in assisted living situations. Many people who have had to rely on the presence of a family member or friend could soon be able to have a robot that helps with these activities. This could allow individuals to retain a higher degree of independence.
A Learning Robot: How Does it Work?
The cleaning robot has a camera that is placed on the top of its body. This camera is used to take a look at objects around the room. The robot identifies these objects, picks them up, and places the items on its arms. The robot then maps out the room and navigates around the obstacles that are present, such as furniture. The robot is capable of learning about the various objects that are in the room. The robot can also learn where the objects are supposed to go. One of the major hurdles for this robot is its speed. Its maximum speed is about 13 meters per minute, which is not very fast. The designers are going to have to find a way to work out this kink, among others, before the robot becomes commercially available. Countless people around the world are awaiting its delivery with bated breath.
The little boy shares a special moment with a police officer during a protest rally for George Floyd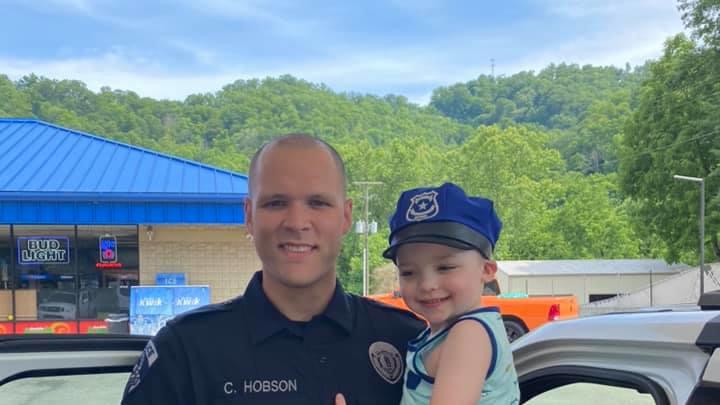 The ruthless killing of George Floyd has caused a thunderous uproar and rage throughout the world. In Winston-Salem, NC, hundreds of people gathered to protest against the killing of Floyd. They took to one knee for 8 minutes and 46 seconds that is the exact length of time former police officer Derek Chauvin had shoved his knee onto Floyd's neck which resulted in Floyd's death. The killing of George Floyd has become a symbol of injustice not only in American society but throughout the world. "Say no to racism" has been the most trending topic in all regions of the globe. In this particular incident, it was a black man who was the victim and this is not the only time it has happened. Several cases have occurred which demonstrated the lack of compassion and justice in the way law enforcement has dealt with individuals from minority racial groups.
Yolanda Williams Dickey, a resident of Winston-Salem, NC, was driving by the protest when she decided she wanted her family to be part of this protest as a sign of solidarity against discrimination against the minority groups. She went home to pick up her husband and son, who were glad they got a chance to be part of this historic protest. For her little son, Kamari it was quite the experience. He had never seen a protest rally before this. He saw a lot of anger and pain in the faces of the protestors. He could also see his parents being very emotional too. His parents had told him what the protest was about and how Floyd had been murdered. Kamari couldn't understand why the former police officer did what he did to George Floyd.
Kamari's attention went to the police officers on the sidelines. He watched them very closely as they stood by making sure there was no violence at the protest. Kamari had always wanted to a police officer himself but now his mother was concerned that after this incident, maybe he would not want to be one. Most of the toys that Kamari had were related to the police and he spent most of his days playing with them. He often told his parents that when he grows up he wanted to be a police officer so he could catch the bad guys. This unfortunate killing of George Floyd might have shattered the dreams of the little boy. At the protest, as the family moved closer to the police officers, Kamari approached Sgt. Dan Battjes, who was sitting on his motorcycle.
Kamari formally introduced himself to the police officer, who was very kind and friendly to the boy. After a few minutes of talking, Kamari said goodbye to the officer by a friendly fist pump. While the citizens of the country are demonstrating against the police and there is an unbelievable level of anger toward law enforcement, this little boy kept no hatred in his heart. The innocence of the little boy showed the resilience of the American community. One incident cannot dismantle years of peaceful coexistence. Yes, there have been cases where the minority communities have been discriminated and there should be strict actions and reforms against such incident but Americans still need to live together. The dream of Kamari to become a police officer might still be alive. The question remains, is the dream of a multi-racial America living with each other with love, compassion, and tolerance still alive? Only time will tell if this dream is alive.