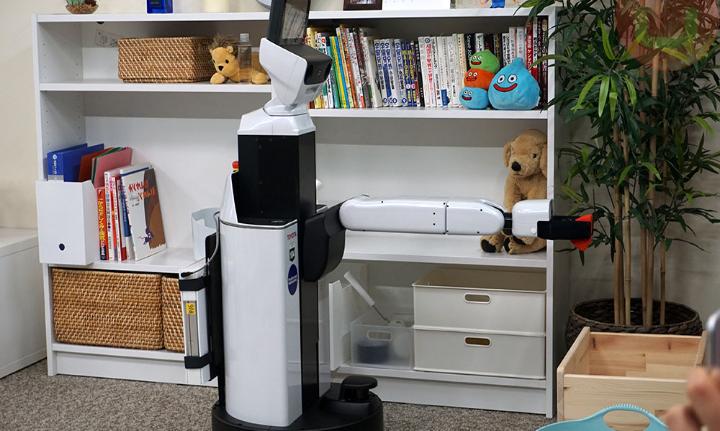 Look Out Roomba, These Tidying Robots Pick Up More Than Dust Bunnies
Nobody enjoys cleaning their house. Furthermore, most people loathe the activity so much that they are willing to lose valuable items under their own miss. Furthermore, there is even an entire industry dedicated to cleaning people's homes. Even modern technology has embraced this and the Roomba is only one example of robots that are designed to clean people's homes. Despite the push to try and meet people's expectations when it comes to cleaning robots, most devices are little more than glorified vacuum cleaners. For those who do not feel like cleaning their room, Japan is on its way. At the recent CEATEC meeting, cleaning robots were on display and in full bloom. Their advanced devices have demonstrated the ability to use AI, cameras, and even intuition to take robotic cleaning to an entirely new level.
Above and Beyond the Roomba: New Developments in the Robotic Industry
Unfortunately, despite the hype surrounding the Roomba, it is little more than a glorified vacuum cleaner. The Toyota company, in a partnership with Preferred Networks, is trying to make this an issue of the past. Over the years, there has been an impressive push to have advanced technology integrate itself with every aspect of our lives. Now, this has taken the cleaning industry by storm. At the conference, there was a room with items thrown about in a chaotic manner. Then, the robot was introduced to the situation. With smooth and delicate ease, the robot (often called a tidy-bot) was quickly able to sort through the clutter with ease. It organized a series of pens and left them all in an upright position. The robot acted based on both verbal commands and its own intuition, impressing everyone who was watching.
Robots That can Think and Respond: A Breakthrough for Many
Clearly, this demonstrates a significant improvement in the world of robotic technology. With robots that are able to think and respond quickly to the desires of the people in the area, this is going to have numerous uses. Those who are older, have mobility handicaps, or are otherwise unable to clean their homes on their own can obviously find a use for these cleaning robots. In addition to cleaning, these robots could even be able to help with other activities of daily living. This can represent a significant breakthrough for those who are living in assisted living situations. Many people who have had to rely on the presence of a family member or friend could soon be able to have a robot that helps with these activities. This could allow individuals to retain a higher degree of independence.
A Learning Robot: How Does it Work?
The cleaning robot has a camera that is placed on the top of its body. This camera is used to take a look at objects around the room. The robot identifies these objects, picks them up, and places the items on its arms. The robot then maps out the room and navigates around the obstacles that are present, such as furniture. The robot is capable of learning about the various objects that are in the room. The robot can also learn where the objects are supposed to go. One of the major hurdles for this robot is its speed. Its maximum speed is about 13 meters per minute, which is not very fast. The designers are going to have to find a way to work out this kink, among others, before the robot becomes commercially available. Countless people around the world are awaiting its delivery with bated breath.
LA Cougar Makes It Over a Freeway Known for Animal Deaths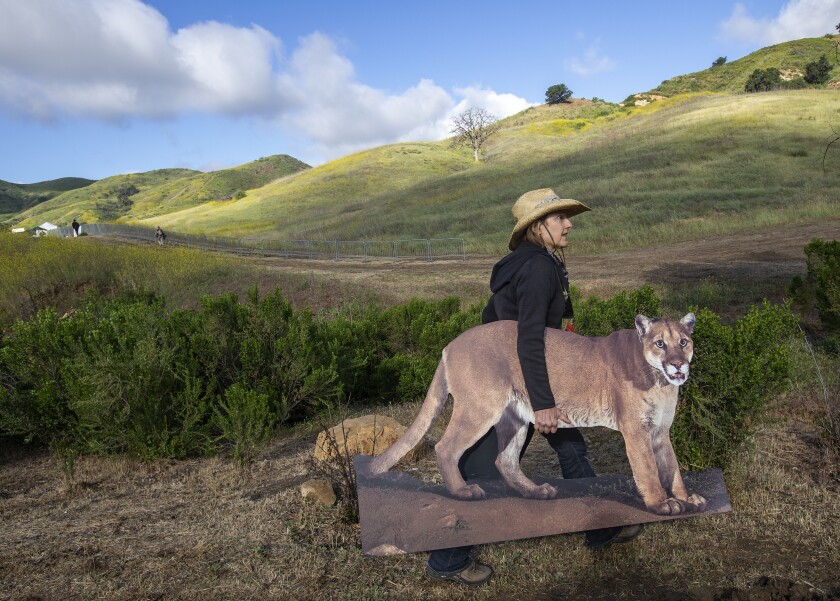 The idea of manmade infrastructure to help wildlife continue to propagate and create new generations has always been a Grand Canyon challenge for conservationists. The cost is usually prohibitive and hard to justify for animals, but the provisioning of the features makes sense as it allows wildlife displaced by development alternative paths and means to re-connect and continue to live. As development continues to spread, most often with highways first, these modern transportation corridors end up being death lines for animals who try to cross but have no idea what the dangers are.
The 101 Freeway that cuts through the Agoura Hills of California is a particularly specific example of a death-line for wildlife. It has repeatedly been a problem, killing animals by impact with cars as they try to forage for food or connect with others for mating. Instead, however, an idea was launched a decade ago to build a safety corridor that animals could use to get across safely. Essentially, the corridor was to be a bridge over the highway, natural in appearance to wildlife but functional and structural to span the highway and keep them away from cars when crossing.
A decade later, on Earth Day 2022, the 101 Freeway Wallis Annenberg Wildlife Crossing was initiated. The idea is not a new one; Europeans have been creating wildlife corridors over or under their highways for years. However, for the U.S. and California, the Annenberg Crossing is one of the first to be created by a municipality over a major traffic conduit.
Additionally, one very distinct wildlife participant will likely have a very strong interest in using the crossing. Mountain lions are extremely long-range roaming animals, directly impacted by highways and infrastructure that makes it too dangerous for them to cross. Along with hundreds of species that will likely use the cross to connect with others of their kind, mountain lions are sure to find the crossing advantageous, particularly at night when they do most of their traveling.
Safety corridors are a game-changer in the conservation world. They allow wildlife to adapt to development and live safely around it versus become blocked and eventually die off from a lack of gene diversity in breeding. They also push society to incorporate conservation impact planning into infrastructure development for the future as well. The Annenberg Crossing will be completed as a partnership between conservancies, charity, non-profit activism and California government.
Spanning over 200 feet long, the Annenberg Crossing will provide local wildlife plenty of room to maneuver across. The width measures at least 165 feet from side to side, will be a natural surface environment, and it will be high enough to keep wildlife entirely safe from passing vehicles below. It will also provide direct land connection for mountain lions who currently survive with small populations in the area and were cut off previously by the freeway.