Look Out Roomba, These Tidying Robots Pick Up More Than Dust Bunnies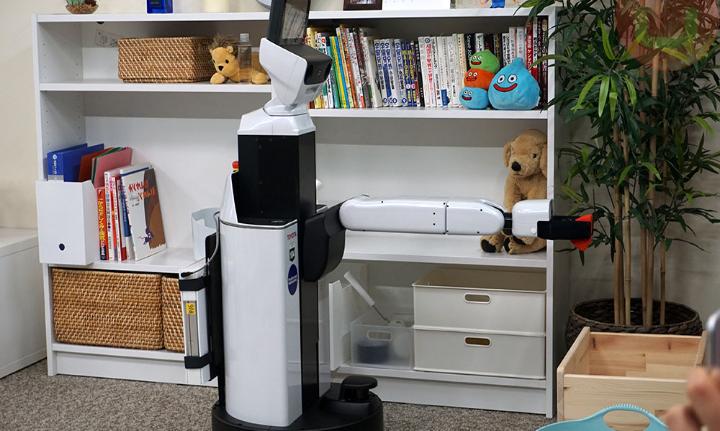 Nobody enjoys cleaning their house. Furthermore, most people loathe the activity so much that they are willing to lose valuable items under their own miss. Furthermore, there is even an entire industry dedicated to cleaning people's homes. Even modern technology has embraced this and the Roomba is only one example of robots that are designed to clean people's homes. Despite the push to try and meet people's expectations when it comes to cleaning robots, most devices are little more than glorified vacuum cleaners. For those who do not feel like cleaning their room, Japan is on its way. At the recent CEATEC meeting, cleaning robots were on display and in full bloom. Their advanced devices have demonstrated the ability to use AI, cameras, and even intuition to take robotic cleaning to an entirely new level.
Above and Beyond the Roomba: New Developments in the Robotic Industry
Unfortunately, despite the hype surrounding the Roomba, it is little more than a glorified vacuum cleaner. The Toyota company, in a partnership with Preferred Networks, is trying to make this an issue of the past. Over the years, there has been an impressive push to have advanced technology integrate itself with every aspect of our lives. Now, this has taken the cleaning industry by storm. At the conference, there was a room with items thrown about in a chaotic manner. Then, the robot was introduced to the situation. With smooth and delicate ease, the robot (often called a tidy-bot) was quickly able to sort through the clutter with ease. It organized a series of pens and left them all in an upright position. The robot acted based on both verbal commands and its own intuition, impressing everyone who was watching.
Robots That can Think and Respond: A Breakthrough for Many
Clearly, this demonstrates a significant improvement in the world of robotic technology. With robots that are able to think and respond quickly to the desires of the people in the area, this is going to have numerous uses. Those who are older, have mobility handicaps, or are otherwise unable to clean their homes on their own can obviously find a use for these cleaning robots. In addition to cleaning, these robots could even be able to help with other activities of daily living. This can represent a significant breakthrough for those who are living in assisted living situations. Many people who have had to rely on the presence of a family member or friend could soon be able to have a robot that helps with these activities. This could allow individuals to retain a higher degree of independence.
A Learning Robot: How Does it Work?
The cleaning robot has a camera that is placed on the top of its body. This camera is used to take a look at objects around the room. The robot identifies these objects, picks them up, and places the items on its arms. The robot then maps out the room and navigates around the obstacles that are present, such as furniture. The robot is capable of learning about the various objects that are in the room. The robot can also learn where the objects are supposed to go. One of the major hurdles for this robot is its speed. Its maximum speed is about 13 meters per minute, which is not very fast. The designers are going to have to find a way to work out this kink, among others, before the robot becomes commercially available. Countless people around the world are awaiting its delivery with bated breath.
A baby bear, tiger, and a lion found in a basement 12 years ago are now best friends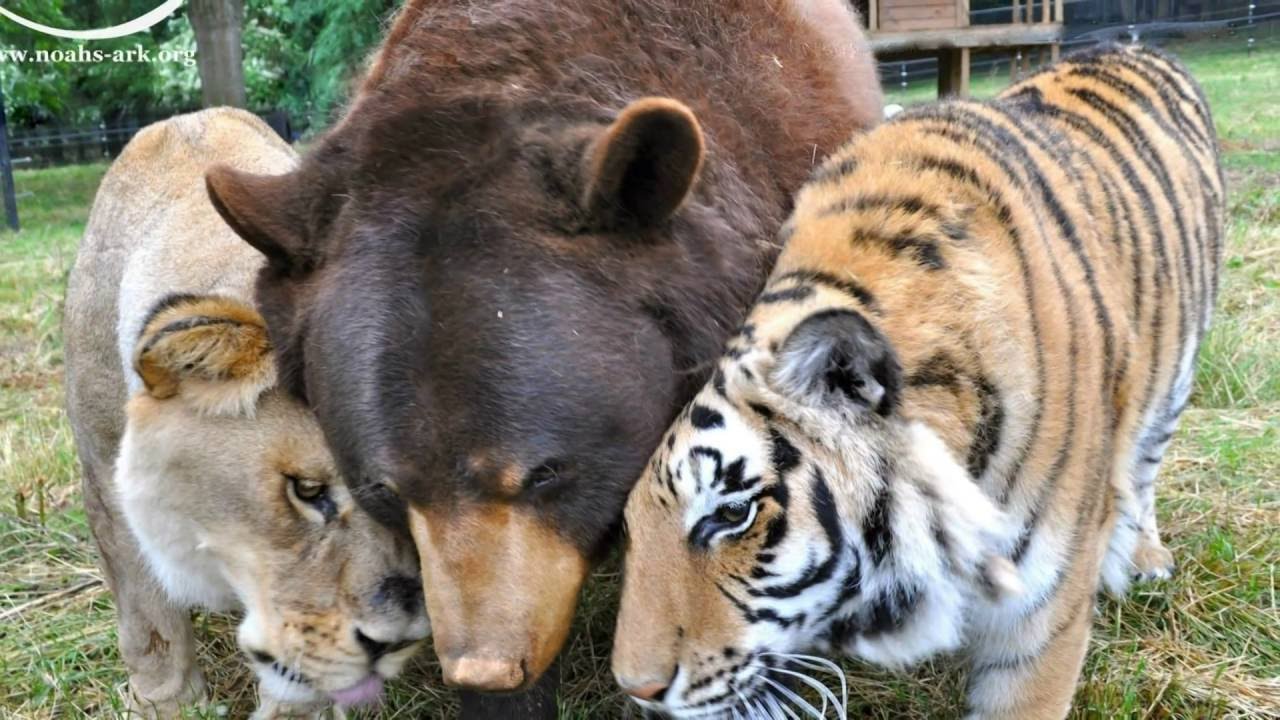 Wild animals try to stick to their natural habitat and they also tend to follow their natural social characteristics. For example, leopards are known to be very reclusive creatures and often prefer a solitary life. Bears and tigers are also not very social too.
In this fascinating story, a bear, a tiger, and a lion have grown up to become best buddies. In a video posted online, a 12-year-old Black Bear, named Baloo, walks over to his friend, Shere Khan, a Bengal Tiger, and cuddles with him as if they are brothers. Tigers don't even get along with their kin. So this friendship between the bear and tiger is even beyond kinship. To make things even more unbelievable, they have another friend, named Leo. You guessed it right, Leo is a lion.
What might explain this unusual friendship is their common history. 12 years ago, when these three animals were babies, they were being kept in terrible conditions in a basement. Fortunately, they were recovered by the police and bought to Noah's Ark Sanctuary in Locust Grove, GA. The three animals have cared for their entire life at the Sanctuary.
The staff at Noah's Ark Sanctuary have never heard of such friendship between a big cat and a bear. They do share the same habitat, especially in the Fat East, but any encounters between them as most aggressive or they just ignore each other and keep out of the way of the other. They don't walk up and cuddle each other. The staff at the sanctuary does point out that out of these three, Shere Khan has kept a little bit of natural wild mannerism but he is still very friendly. When it is sleep time, the trio shares the same room and cuddle together. They were kept as pets in that basement, which was legally not allowed. The owner of the basement was a drug dealer. They were confiscated and bought the sanctuary. Since then the owner of the sanctuary has looked after these three.
Unfortunately, Leo has passed away, leaving his loved ones with wonderful memories of him. He was 15 years of age when he passed away. He had been feeling sick and during surgery, his doctor found 80% of his liver was damaged. He could not have survived in such a condition. The difficult decision to let him go had to be made so that he does not suffer. His end in the world was peaceful.
Leo's best friends, Shere Khan and Baloo, were able to say a final goodbye to him. They have been doing all right since their best friend's departure. The staff at the sanctuary keeps a close eye to check off any worrisome signs of depression or change in behavior. The staff believes these two already knew Leo was terminally ill long before the staff was able to find out.
Leo's final resting place is located by the clubhouse at the sanctuary. Such compassion and bond in animals of different species are very rare. In the wild, they might have been foes, but at the sanctuary they were brothers. Their story is an example of when nurture overtakes nature. They grew up together and build a bond that went beyond the design of nature. Humans do not fully understand the communication or relationship dynamics of the animals. This story is an example of how wild animals can get along in the right environment.