Look Into The Future and See How Your Favorite Celebrities Will Age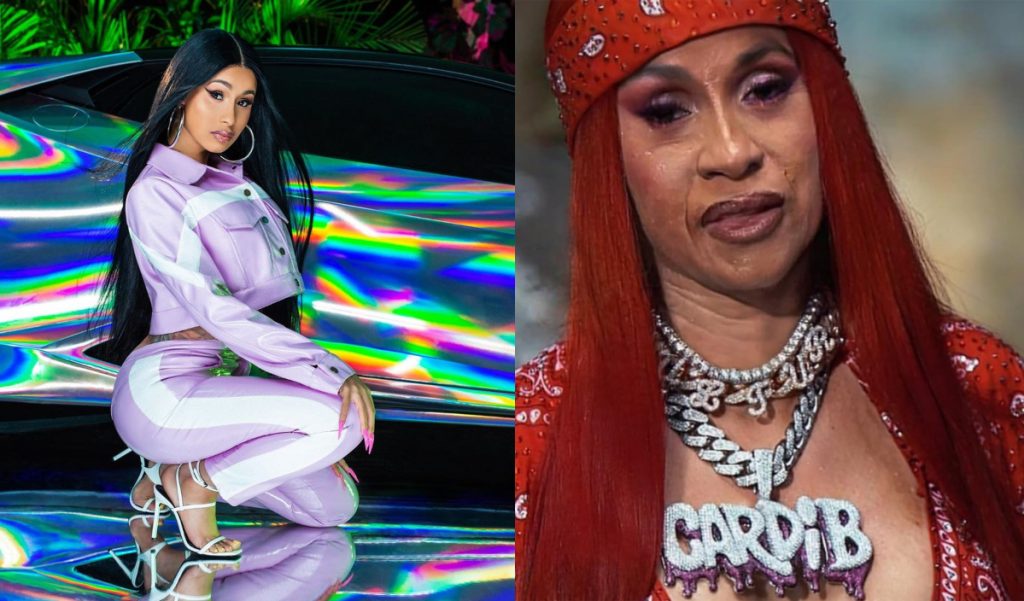 Time and age have been a blessing or curse for humanity through the ages. Regardless of being rich or poor, time eventually catches up with everyone. The effect is welcomed by some and feared by others, but we all get there eventually. Age has been reflected in the arts in thousands of ways which, ironically, has allowed images of people to live thousands of years longer than their biological form. Today, our celebrities are no different; they age just as much as anyone else. However, successful stars have a lot of tricks up their sleeve with cosmetics, exercise and similar to fend off the appearance of aging far better than most, which is not surprising given how much appearance matters in their industry. So, it was a bit of a shock for everyone when a computerized what-if via Face-App was displayed recently showing a number of the stars aged significantly. Some turned out okay, even more distinguished. Others, well, not so much.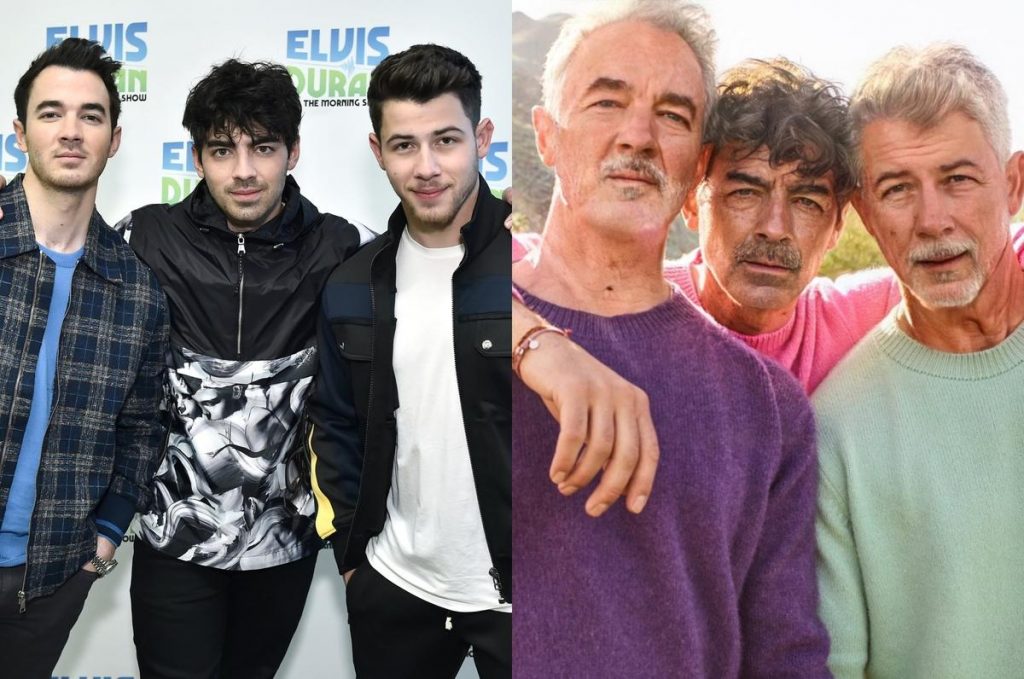 The Jonas Brothers
The singing trio won't be treated kindly by age, at least according to the Face App. Not only do they lose their rich dark hair, going completely gray or white, but their faces will reflect time and diet, pudging up and catching a mole or two. Most notably, their wide-eyed look will turn to squints. Not that the brothers will give much of a darn; they've been able to pull off a combined dream, living off their music and pulling down a handsome retirement account doing so.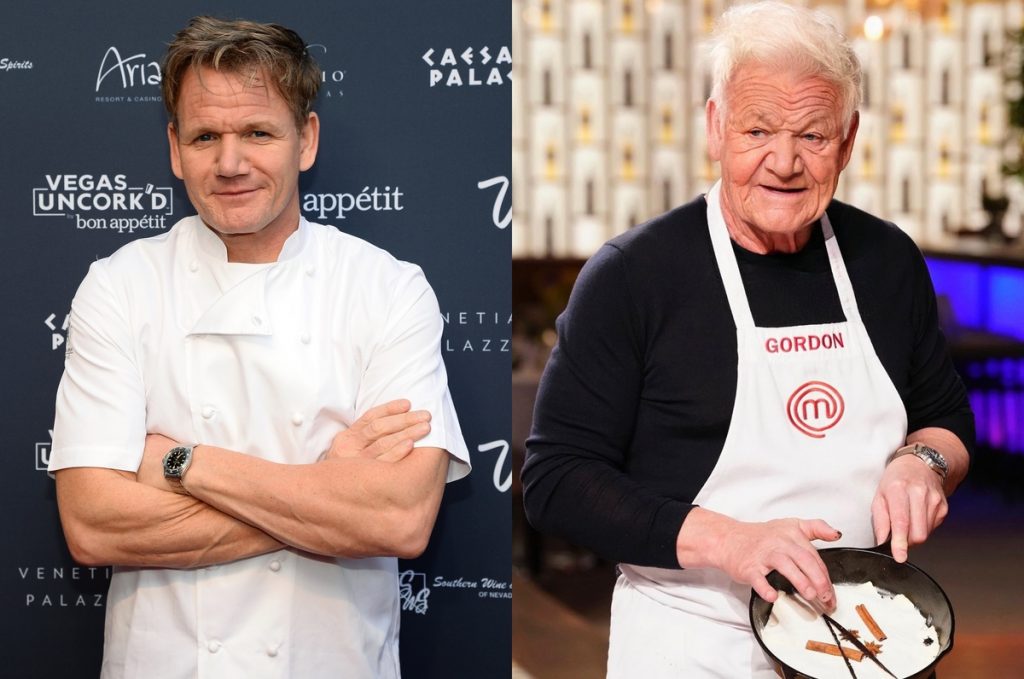 Gordon Ramsey
The famous British chef with a foul month and namesake for Hell's Kitchen is no stranger to wrinkles. Even in his prime, his face showed the effect of working in the kitchen on a regular basis, which is no spa treatment by any means. The stress he regularly goes through doesn't help, adding deep lines and wrinkles. Like most natural blondes, his hair turns white with the app, but what really stands out even more are his eyes. Age seems to bring them out more than before.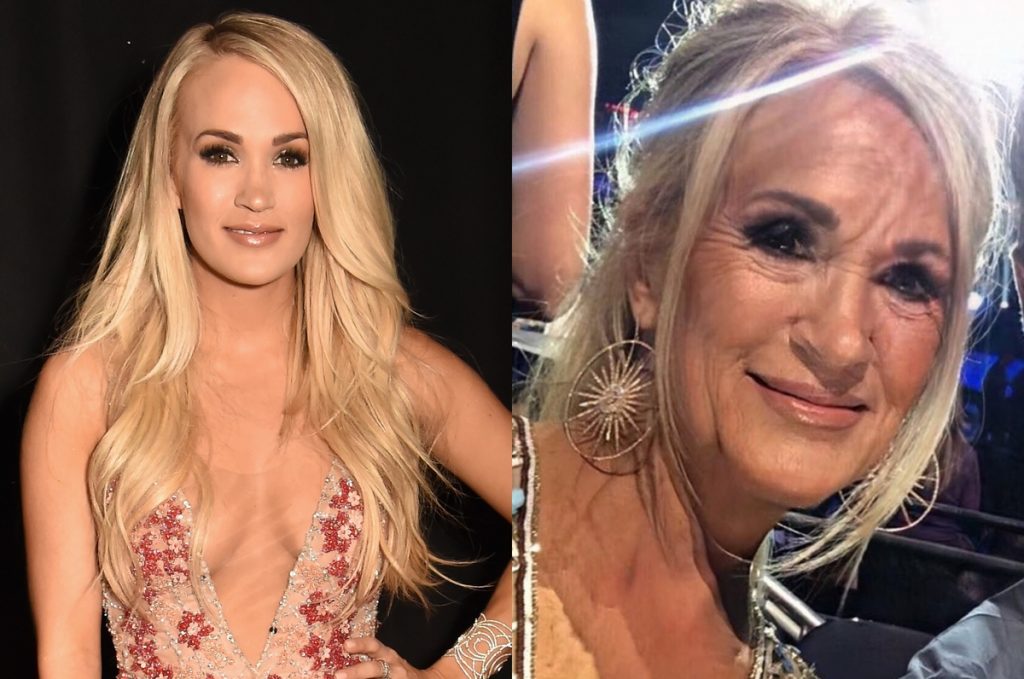 Carrie Underwood
The singer with a golden look in her 30s will carry on well just like a lot of women country singers do regularly. Yes, there might be some hair coloring involved, but overall Carrie Underwood will hold her own and age gracefully. And that aging thing probably won't have any affect on her singing voice. In fact, she might even produce a surprise or two with even more time and experience.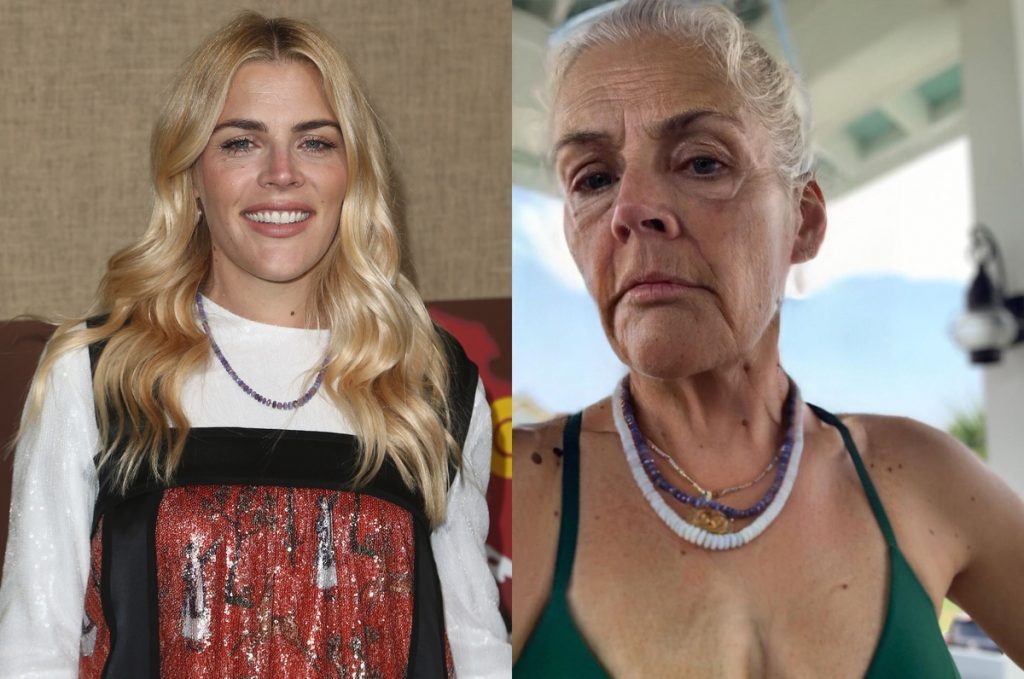 Busy Phillips
Some people are very good at not aging on the camera. They go from show to show without changing much. Busy Phillips is one of those celebrities. Sometimes it's a natural trait and part of their DNA, and other times it's due to the amazing work of a behind the scenes makeup artist. We'll never know with Phillips, and she'll still be in front of the camera for a while. That said, by the time she does age, she won't need to work in TV any longer.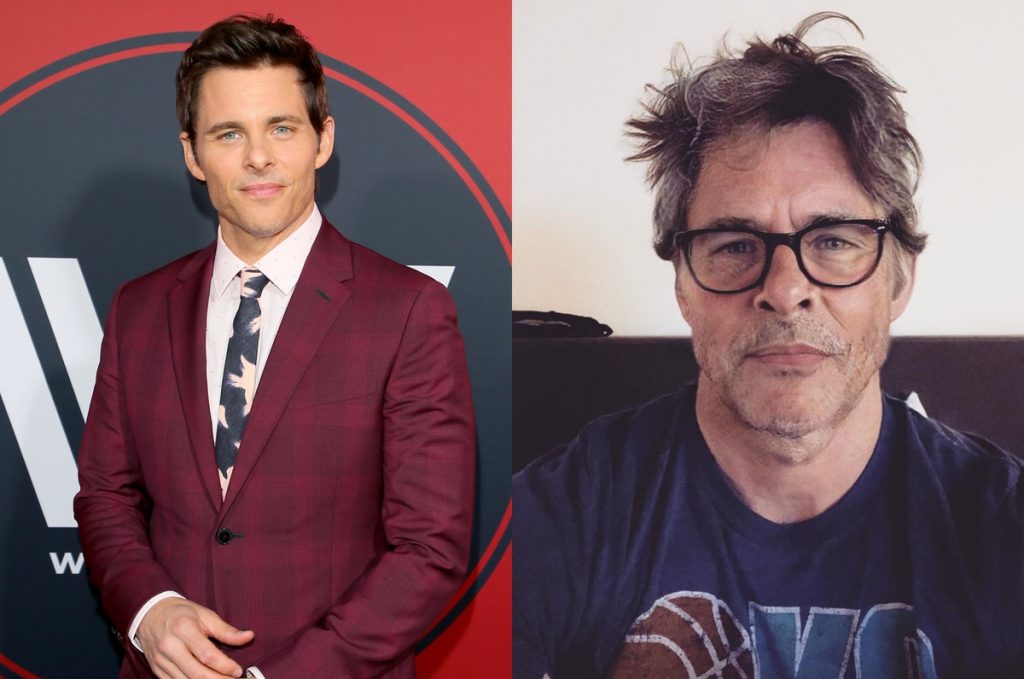 James Marsden
Many men have the wonderful benefit of actually looking more distinguished in their old age. James Marsden has already enjoyed a chiseled look with his younger self, and graying hair with some wrinkles probably don't detract from his looks. In fact, he might look even interesting in his older set, with a bit of a mystery about him that a young person's look cannot evoke.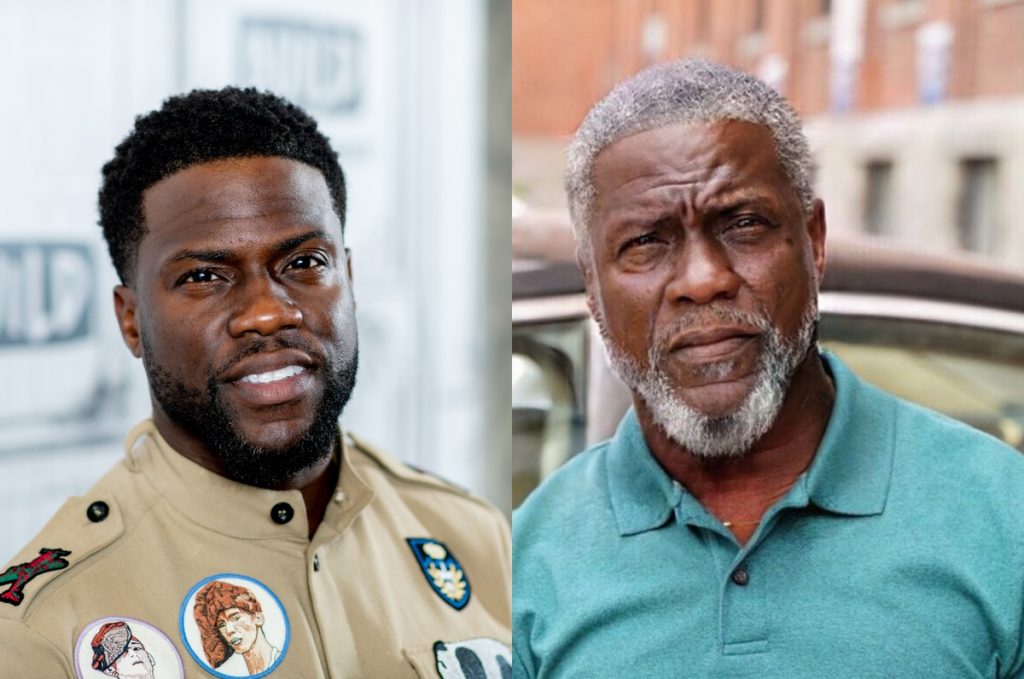 Kevin Hart
As a celebrity, Hart has never been known for his hair being meticulous or coiffed. Instead, he rocks the messy look on a regular basis. That works for a younger face, but with the effects of FaceApp, it might not be such a good think.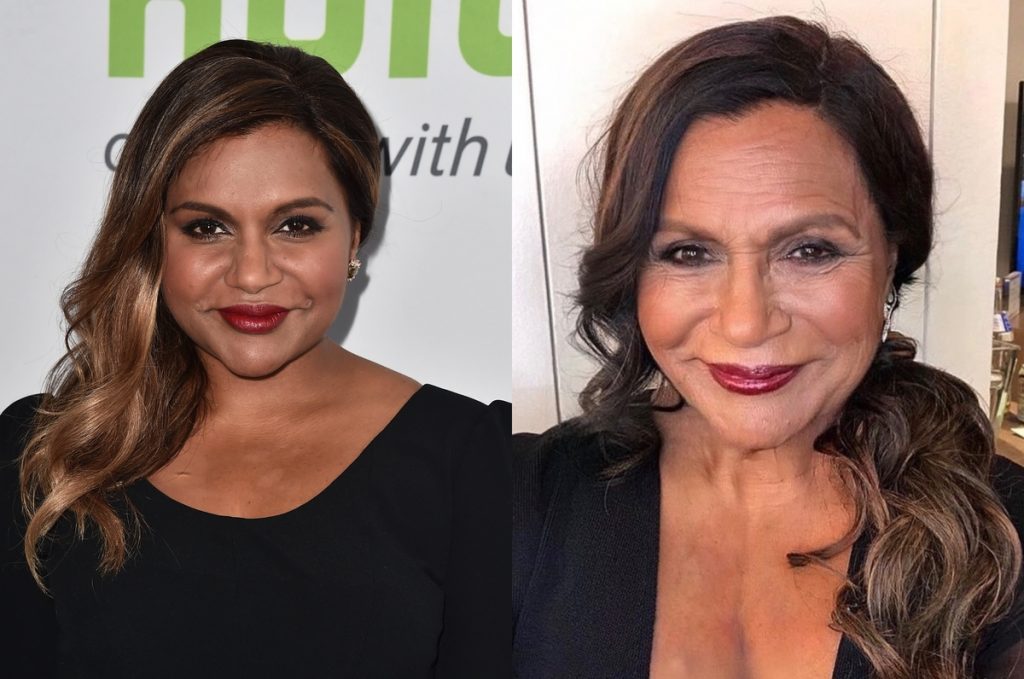 Mindy Kaling
Not really knowing what to do with her photo, she split the reaction down the middle with being scared and being comical. Then again, that's a bit of a normal human response. Mortality can be a bit of a heavy topic on a person, and humor tends to lighten things up. For Kaling, age is not such a bad thing. Her software-enhanced wrinkles work out fine and she still look beaming with her smile.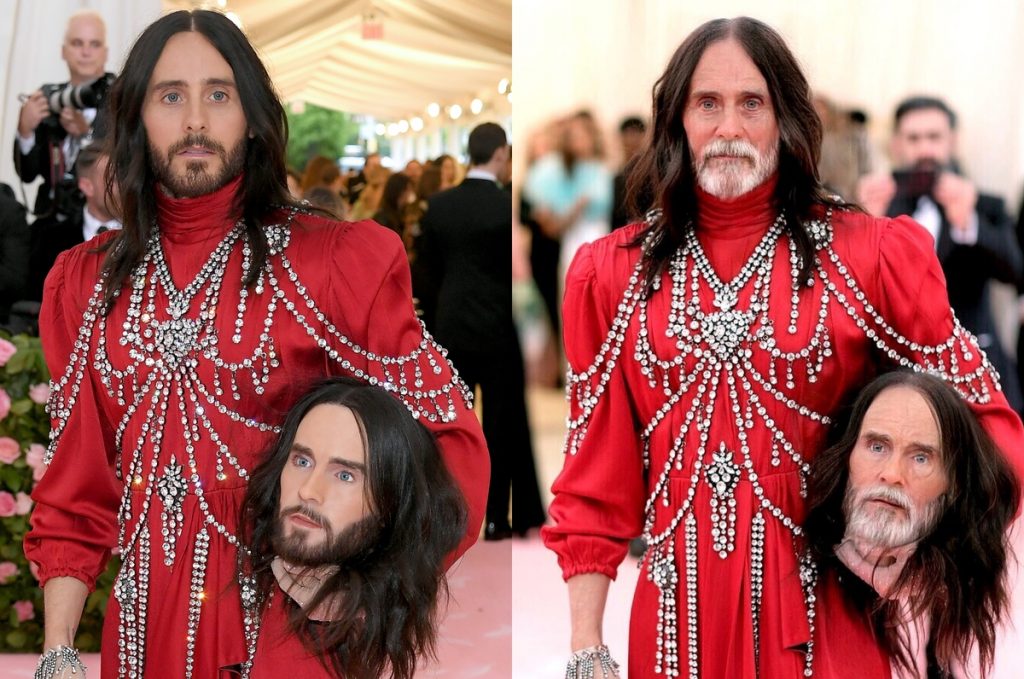 Jared Leto
There's a reason why he was such a good pick for the Joker. Leto in older age just takes things another step further. While his long locks will look a bit lifeless and hang a bit more losing their fluffy, Leto will still have that rabid dog look in his eyes, and he will still probably be that weird actor role in the movies that keep us up at night unable to sleep afterwards.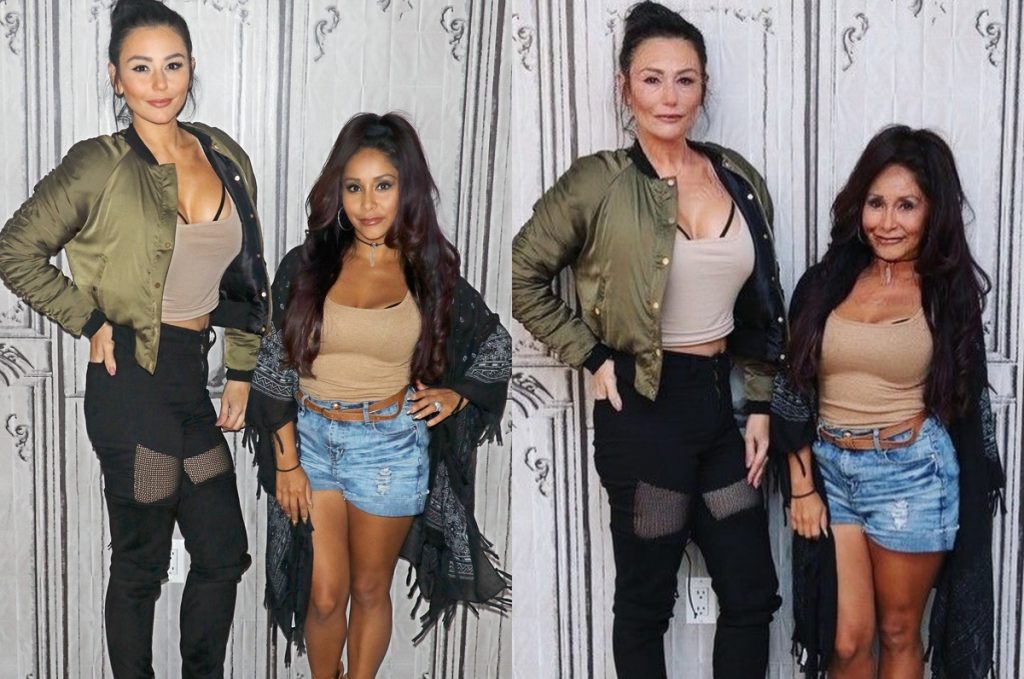 JWoww, Snooki & MTV Stardom
Born to fame with the Jersey Shore show that lasted for years on MTV, these two won't be letting the East Coast down anytime soon. Still bonded together through some universal fate, JWoww and Snooki might end up being on a Jersey Shore revisit in 2030, throwing beer cans at passerby's on the beach while whacking their grand kids with their canes.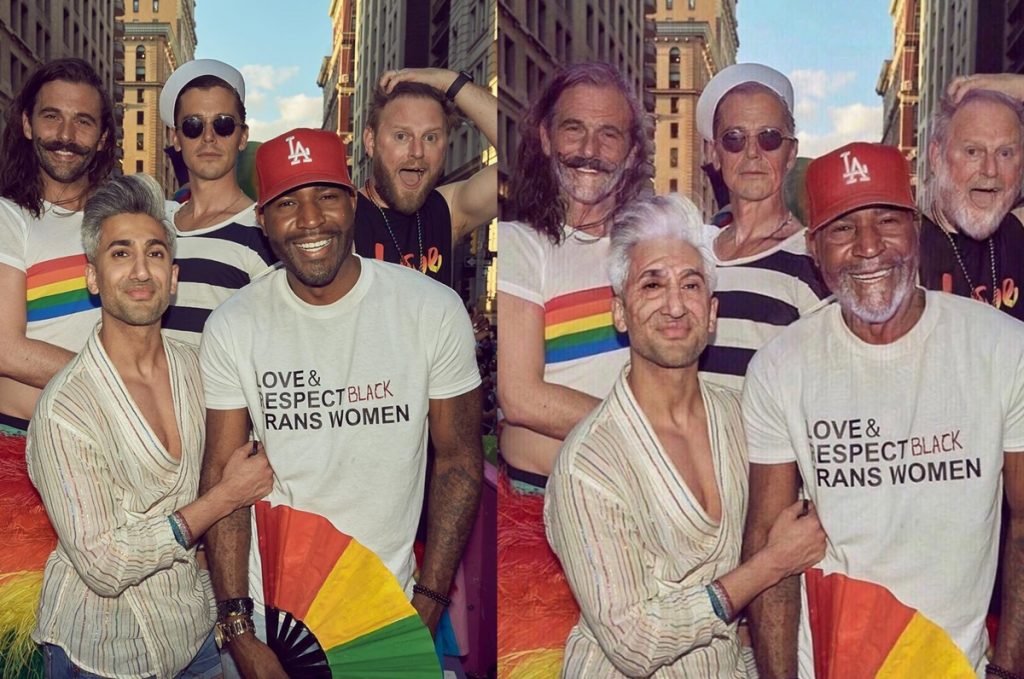 The Fab Five
From their first start with Queer Eye these five characters have been bouncing around with their youthful energy consistently. From episode to episode, they injected their flavor of zip and spark that made their TV show successful. Age probably won't stop them from the typical cracks and minor insults they constantly throw, but it will make them look like they are ready for a long vacation in Miami.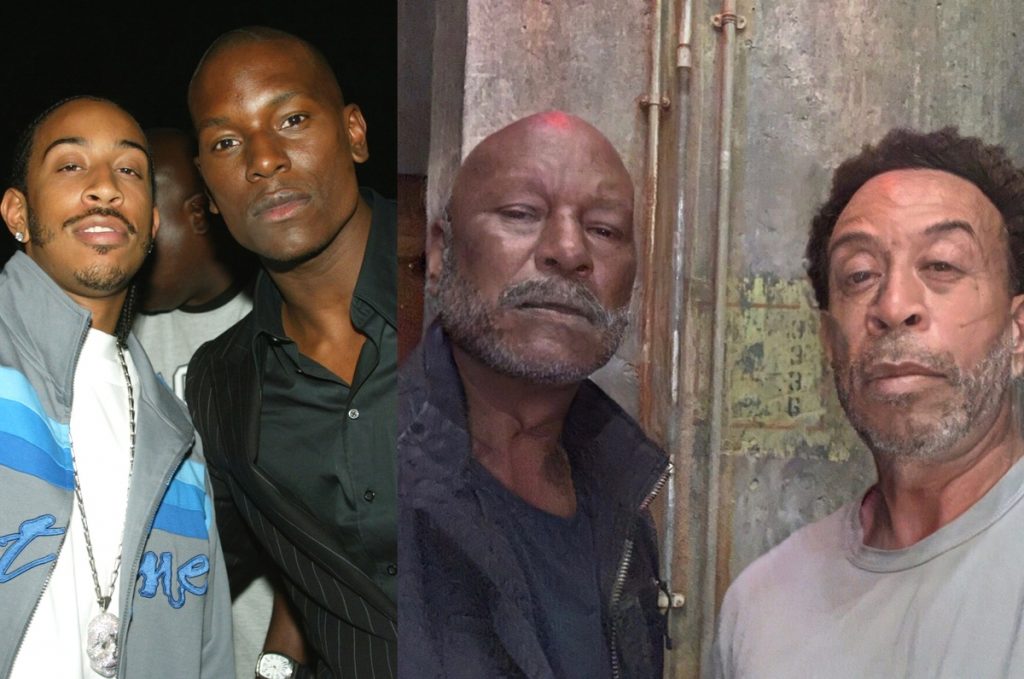 Ludacris & Tyrese Gibson
These two on FaceApp end up looking like a pair out of the old neighborhood barbershop. Tyrese Gibson and Ludacris will probably still be cracking jokes left and right, but they may have to slow down their high speed hijinks if they're wheeling around in senior citizen busses versus the sports cars they got to enjoy on the big screen.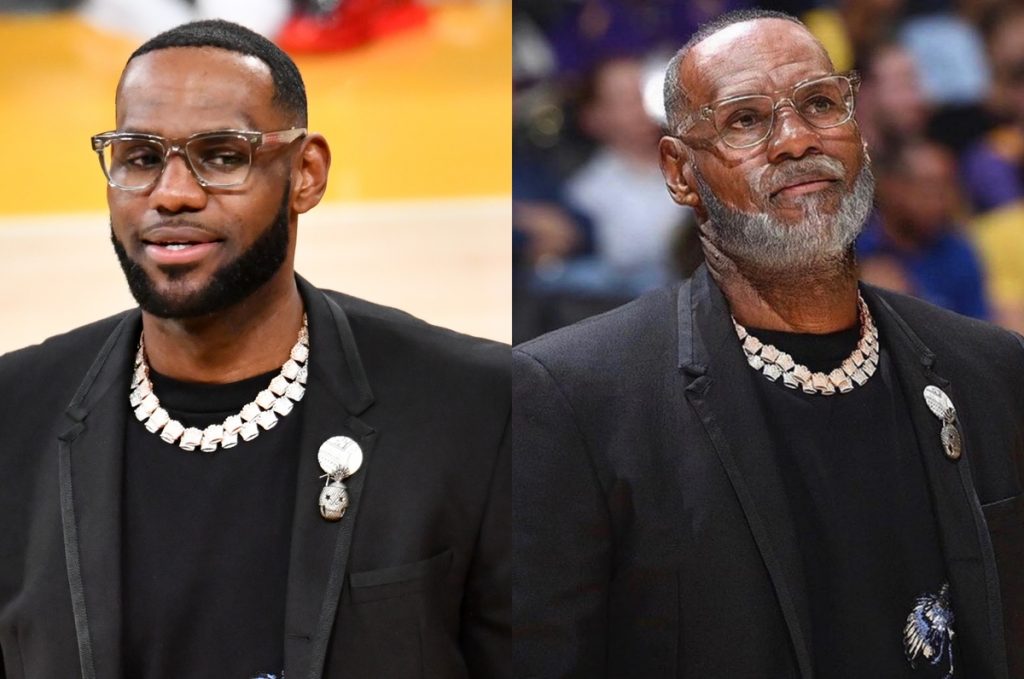 Lebron James
With gray hair on top and his beard, James will probably end up looking like someone's basketball team owner in his older age, which probably won't be too far off of a prediction. His physical fitness will fend off age far better than the average person, but unless he gets into hair die, his gray will put years on his face that don't actually exist yet.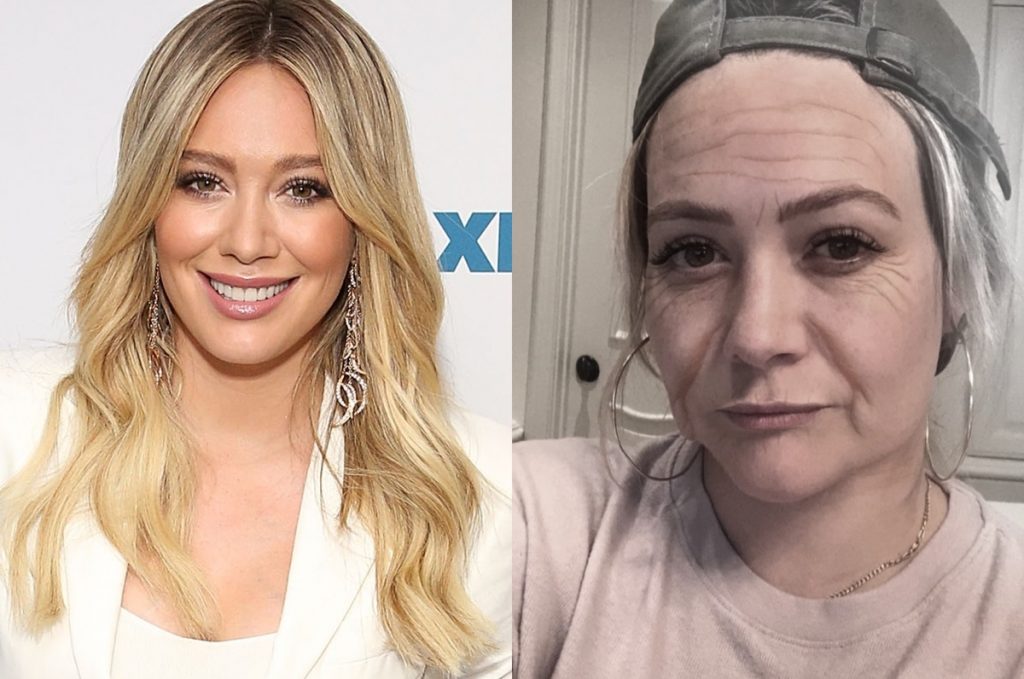 Hilary Duff
Her peach perfect face won't be treated well by time. Hilary Duff will be a prime candidate for wrinkles that will define her face in later years. That said, she's been so successful, even if the wrinkles get in the way of her later years career, Duff will be very comfortable in retirement.
Wesley Chapel Local Is 'Heading to Hollywood' in 'American Idol' Stint!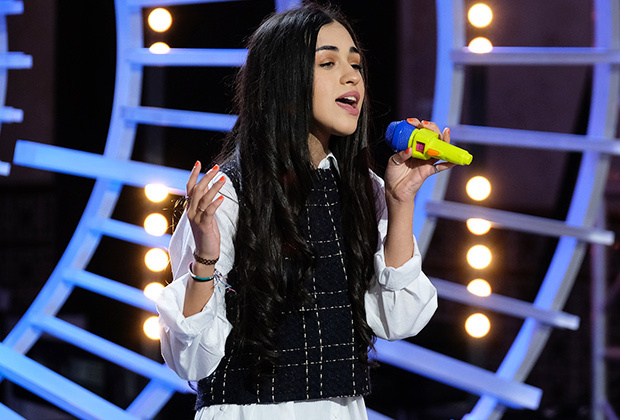 Do you remember where you were when the first episode of American Idol aired on Fox in 2002? While the platform may seem a little dated at this point in time, with more singing shows than aspiring singers it feels like, the program offered singers the chance to change their lives in front of a huge audience of American voters. Now 19 seasons later, performers like young Alanis Sophia are getting the chance to strike out for Hollywood for the opportunity to become America's next idol.
The most recent name that has everyone talking is young Alanis Sophia, a contestant from Wesley Chapel, Florida, who was named after the famous singer, Alanis Morissette. Sophia appeared on the program in late February to raucous applause from the star-studded cast of judges, including glowing praise from Katy Perry herself!
Alanis Sophia Sets Sights on Stardom
For Alanis Sophia, appearing on American Idol in 2021 was all about making the most of a second opportunity. Still just 19-years-old, Alanis wasn't even born when American Idol began airing. Originally staking her claim to the music scene at the age of 11, Alanis would appear on and land second place in the Spanish-language iteration of The Voice, titled La Voz.
After coming so close to tasting victory, Alanis would focus on curating her skills while plying forward with her work at school. Sophia would attend Pasco School and graduate from the institution in 2019, paving the way for Sophia to focus entirely on improving her skills and preparing for a second chance at Idol-fame when the program returned to Florida in 2021.
Upon arriving at the show, Sophia would get her chance to perform in front of Lionel Ritchie, Katy Perry, and country musician Luke Bryan. A visibly confident Sophia would explain to the judges that she had been gifted an American Idol microphone as a child and that she had clung to the hope of 'going to Hollywood' ever since. Sophia also explained to the judges that American Idol would operate as a bonding point between Sophia and her mother, often pointing to how music helped them during tough times back in Puerto Rico.
The Performance of a Lifetime
After explaining a bit about her story, Alanis would set forth with her own rendition of Anyone by the esteemed and incredibly talented Demi Lovato. Sophia kept the gifted American Idol microphone in her hand throughout the touching rendition, bringing smiles to the face of Katy, Luke, and Lionel. By the time the song had ended, it was clear that Sophia had won over not just a single judge, but all of the judges.
Katy Perry would open up the discussion regarding Sophia with instantaneous effusive praise saying, "She is the best we've seen today." Such high praise from one of the most successful pop artists of all time should go a long way toward Sophia's confidence in her skills, but that wasn't all the judges had to say.
Lionel Richie would pile onto the praise that Sophia received after Perry finished gushing over the performer. Richie pointed out that Sophia had a 'purity' to her voice and that Sophia's personality 'requires nothing but exactly who you are'. Ritchie would go on to say that Sophia had huge potential and those words were quickly echoed by Luke Bryan.
Now on her way to Hollywood for another chance at stardom, Alanis Sophia and her family are hoping for a finish at the top of the competition. Yet with such high praise from music legends like Richie and Perry, it feels like Sophia is already on the way to victory.