Little Rock Offers Homeless a Job Cleaning the City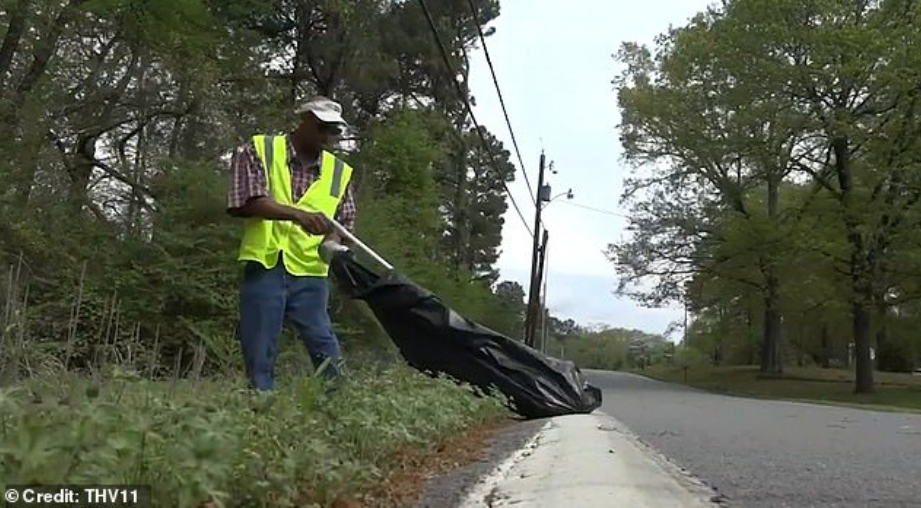 Many people have realized that homelessness is a serious problem across the entire country. For years, lawmakers have been struggling to find a way to deal with this issue. Now, Arkansas might have found a way to do exactly that. In April of this year, Little Rock decided to launch a pilot program that would help the homeless go back to work while also cleaning up the city. The program is called Bridge to Work and the individuals who participated in the program earn $9.25 per hour. This is more than $2 more than the current federal minimum wage. It turned out that the program was so successful, in multiple ways, the program was then extended for another year. Now, it will run through September of 2020.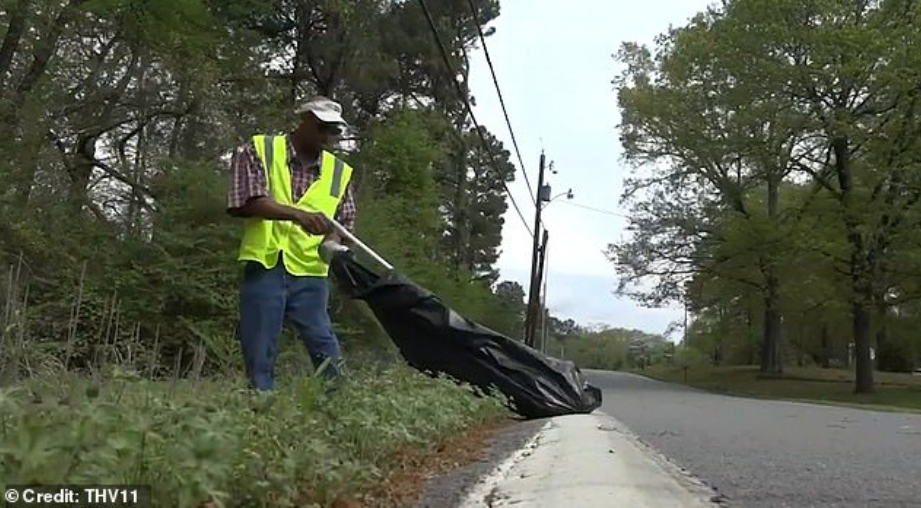 The program is run by a local religious organization called Canvas Community Church. The program employs eight people every day for pick up trash. In addition to this, they also perform cleaning tasks and clear weeds. During the time that they participate in the program, the employees are paid (as above) and are also fed a meal. Overall, the reviews of this program have been overwhelmingly positive. The program has received an extensive amount of news coverage and the local population is extremely excited about how the program is going.
In addition to a solid paycheck, the program also provides homeless individuals with access to a variety of other services. Some of these include mental health counseling, regular medical care, job interviews, and even temporary housing. The goal of this program is to help homeless individuals build on this first step and become self-sufficient, contributing members of society. The program recognizes that there are a lot of barriers that might prevent someone who is homeless from getting out of the endless cycle. Without a doubt, there are a lot of steps that need to be completed; however, this program believes that these individuals deserve assistance. That is why it has been established to both better the city of Little Rock while helping individuals who are homeless improve their lives.
In September of 2019, close to 400 people had joined the work crews, working hard to pick up trash, remove weeds, and clean the city. In total, the group worked close to 2,000 hours at more than 130 locations around the city. In total, in the first six months alone, the group collected more than 2,000 bags of trash. This is an impressive haul for a relatively small crew; however, the group knows they are working for something more than just a paycheck. They are working hard to improve their current living situation. Many of the individuals interviewed have stated exactly this. They know that they have had a rough life for a long time; however, they want to be models for everyone else around the country who is struggling with homelessness. With access to the right people and the right assistance, they can get their lives back on track.
Many of the individuals who are participating in this program also have kids that they want to help. They want to set an example for the future generation that with hard work, anything is possible. Many of the local citizens are impressed with how hard these individuals are working. Unfortunately, there is a stigma surrounding homelessness that can be difficult to shake. This program is the first step in showing that individuals who are homeless can still be productive members of society. In a way, this program shows that they only need to be given an opportunity.
A teenager shocked to find a giant tarantula on the kitchen cabinet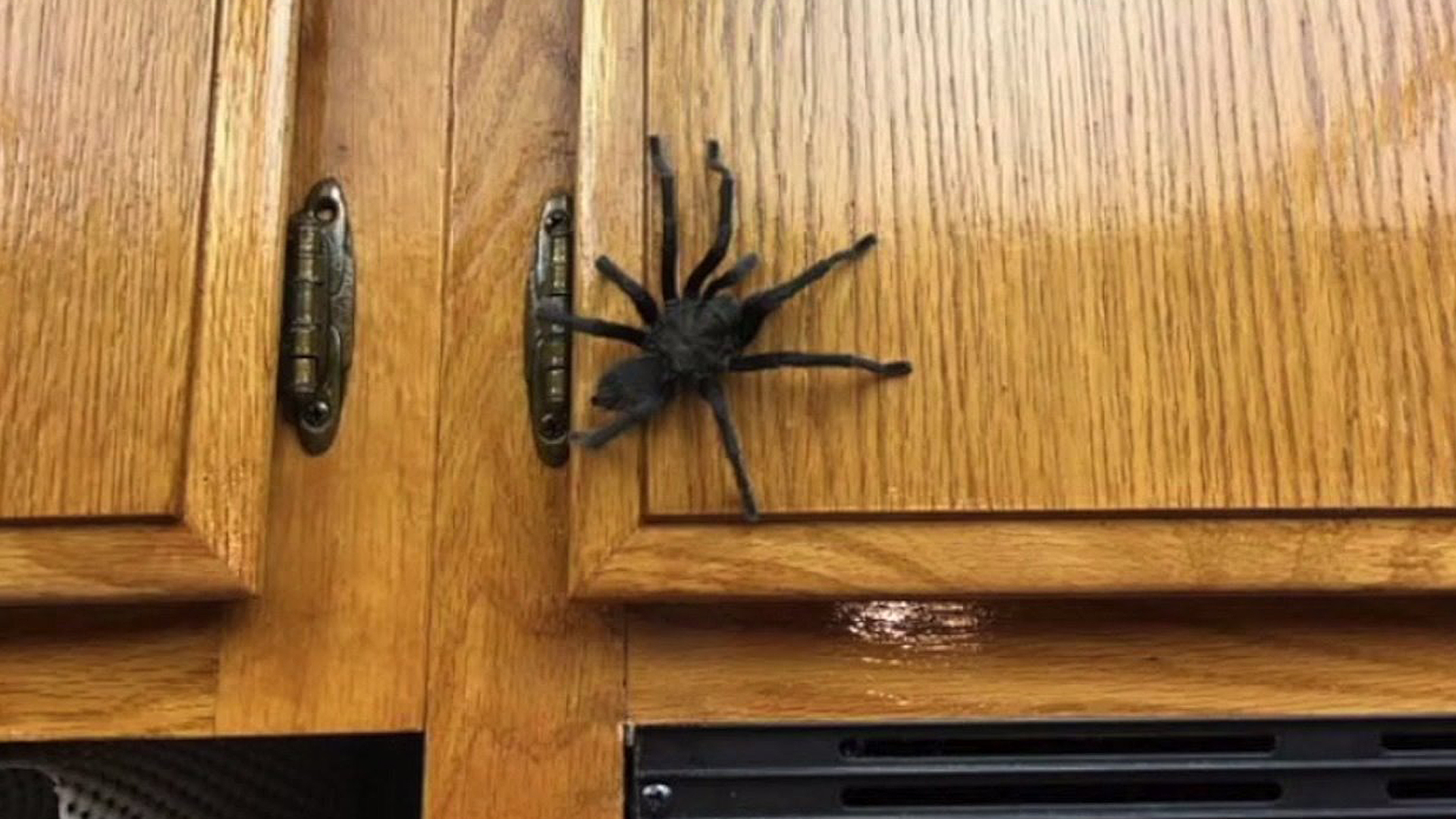 A 19-year-old Hannah Dafferner was looking for a late-night snack in her kitchen when she saw a small creepy-looking figure on the kitchen cabinet. Hannah was frozen in shock. It was black colored and looked like some type of giant spider. It was near the handle of the cupboard and wasn't moving much. At first, Hannah thought it was one of her younger sister's toys or Halloween decorations. Then to her astonishment, it moved enough for Hannah to know it was not a toy. Hannah screamed as loud as she could. Her dad came rushing downstairs to a lot of screaming going on. What Hannah had seen on the kitchen cabinet was a huge tarantula. It was at least 4 inches in size and had eight legs. It would have scared most people. If the dad had not rushed downstairs, Hannah was about to call 911 for help.
The dad tried to say calm during the commotion. He grabbed an empty pitcher to try to catch the tarantula. He put the pitcher on the cupboard and waited for the tarantula to move in to. He made sure to be gentle and hurt the tarantula. The tarantula was very cooperative. He was probably more of the people. By this time the entire family was in the kitchen area. Once the tarantula was in the pitcher, everyone wanted to have a look at the amazing creature.
Tarantulas are hairy versions of a spider family. Typically, they are harmless to humans but their appearance seems to make a lot of people scared of them. On very rare occasions, they can bite humans and it can be painful. Their venom is very mild, usually less than a typical bee's. Some people suffer from a phobia of spiders or tarantula. This phobia is called arachnophobia.
The family posted photos of the tarantula on social media in an attempt to check if anyone in the neighborhood had lost a tarantula. They got a lot of comments and reactions. The next day, they got a message saying "Can we have it?" The family was more than happy to hand it over. The tarantula now belongs to a 9-year-old girl how is ecstatic to have it. The family feels glad that the episode is over but are a bit concerned about how the tarantula was allowed to intrude into their home.
Tarantulas are mostly found in tropical, subtropical or arid regions. Most people don't know this, but tarantulas are burrowers and mostly look to live underground. They are also nocturnal creatures and only venture out during night time unless it is mating season. They try to conserve as much energy as possible and only move when needed to. Insects are their main prey but occasionally they go for larger targets such as frogs or mice.
The family that found the tarantula believe it came inside from their backyard. It came into the house through the back door. They find it quite unbelievable that the tarantula was able to cover so much distance. The family was also shocked that their dogs were not able to stop the intruder. The house is located in San Diego, California. This region is known to have tarantulas and is often located inside the homes. This particular tarantula was a male spider. Male spiders require 7-10 years to mature before they can venture out their burrows and look for females. They only live a few months once they reach maturity. Females have a much longer life span and tend to live up to 25 years.