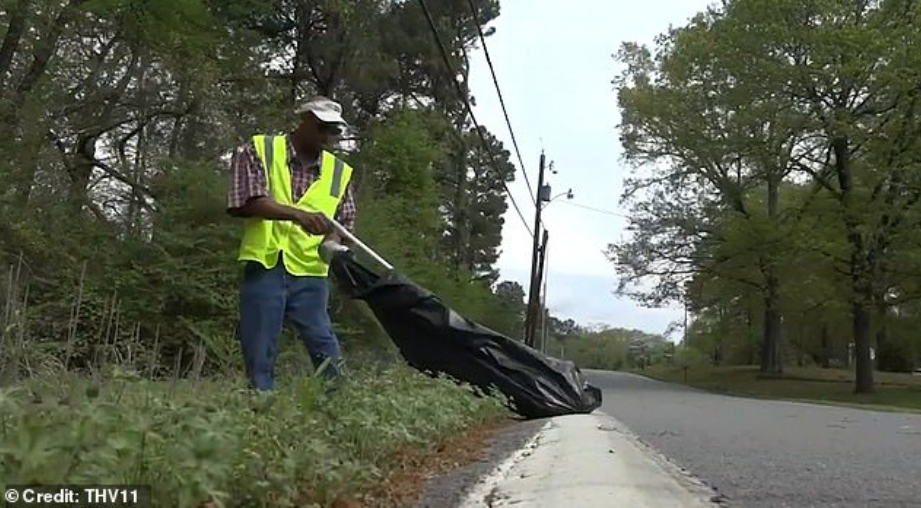 Little Rock Offers Homeless a Job Cleaning the City
Many people have realized that homelessness is a serious problem across the entire country. For years, lawmakers have been struggling to find a way to deal with this issue. Now, Arkansas might have found a way to do exactly that. In April of this year, Little Rock decided to launch a pilot program that would help the homeless go back to work while also cleaning up the city. The program is called Bridge to Work and the individuals who participated in the program earn $9.25 per hour. This is more than $2 more than the current federal minimum wage. It turned out that the program was so successful, in multiple ways, the program was then extended for another year. Now, it will run through September of 2020.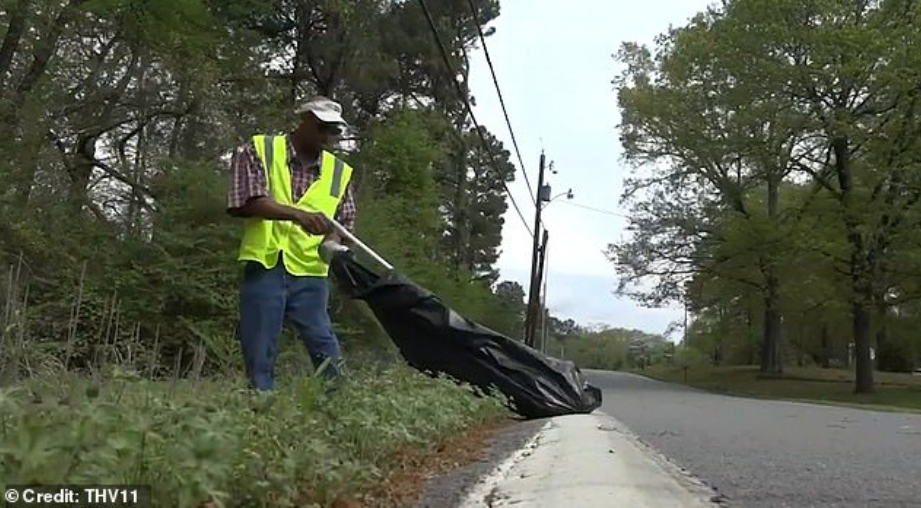 The program is run by a local religious organization called Canvas Community Church. The program employs eight people every day for pick up trash. In addition to this, they also perform cleaning tasks and clear weeds. During the time that they participate in the program, the employees are paid (as above) and are also fed a meal. Overall, the reviews of this program have been overwhelmingly positive. The program has received an extensive amount of news coverage and the local population is extremely excited about how the program is going.
In addition to a solid paycheck, the program also provides homeless individuals with access to a variety of other services. Some of these include mental health counseling, regular medical care, job interviews, and even temporary housing. The goal of this program is to help homeless individuals build on this first step and become self-sufficient, contributing members of society. The program recognizes that there are a lot of barriers that might prevent someone who is homeless from getting out of the endless cycle. Without a doubt, there are a lot of steps that need to be completed; however, this program believes that these individuals deserve assistance. That is why it has been established to both better the city of Little Rock while helping individuals who are homeless improve their lives.
In September of 2019, close to 400 people had joined the work crews, working hard to pick up trash, remove weeds, and clean the city. In total, the group worked close to 2,000 hours at more than 130 locations around the city. In total, in the first six months alone, the group collected more than 2,000 bags of trash. This is an impressive haul for a relatively small crew; however, the group knows they are working for something more than just a paycheck. They are working hard to improve their current living situation. Many of the individuals interviewed have stated exactly this. They know that they have had a rough life for a long time; however, they want to be models for everyone else around the country who is struggling with homelessness. With access to the right people and the right assistance, they can get their lives back on track.
Many of the individuals who are participating in this program also have kids that they want to help. They want to set an example for the future generation that with hard work, anything is possible. Many of the local citizens are impressed with how hard these individuals are working. Unfortunately, there is a stigma surrounding homelessness that can be difficult to shake. This program is the first step in showing that individuals who are homeless can still be productive members of society. In a way, this program shows that they only need to be given an opportunity.
Kenyan Tree Planting Holiday: A Collective Effort Against Climate Change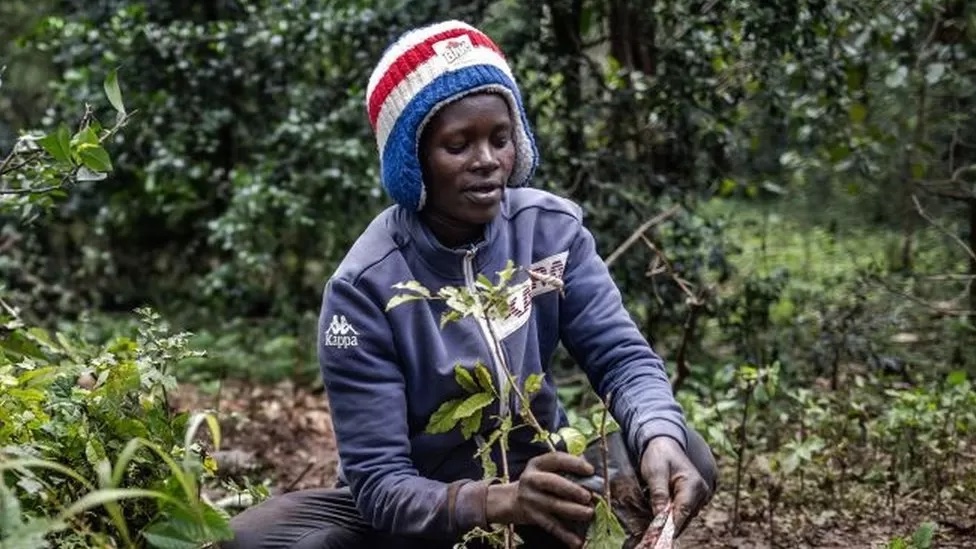 Kenya has embraced a unique and powerful approach to combating climate change with a national tree planting holiday. This initiative, led by Environment Minister Soipan Tuya, aims to involve every Kenyan in planting trees to contribute to a lofty goal of reaching 15 billion trees in the next decade. Recently, Kenyans came together to plant a staggering 100 million seedlings, demonstrating their commitment to a greener and more sustainable future.
The tree planting holiday allows "each and every Kenyan to own the initiative," as Minister Tuya emphasizes. This means that every citizen has a role to play in contributing to the ambitious goal of planting billions of trees. The target is for each Kenyan to plant at least two seedlings, a simple yet impactful way to make a difference.
The primary goal behind this massive tree planting effort is to fight climate change. Trees play a crucial role in mitigating climate change by absorbing carbon dioxide during photosynthesis. They act as natural carbon sinks, reducing the concentration of greenhouse gases in the atmosphere. Additionally, trees help regulate local climates, prevent soil erosion, and provide habitats for various species.
To encourage widespread participation, the Kenyan government is distributing tree seeds for free. However, there is also a push for planting trees in specific areas where they are more likely to thrive. This strategic approach ensures that the trees planted have a higher chance of growing into healthy, mature specimens.
While the initiative promotes free seed distribution, Kenyans are also encouraged to buy at least two seedlings for planting on their private land. This personal investment further engages citizens in the cause, fostering a sense of ownership and responsibility for the environment.
One notable tree planting site near the source of Kenya's second-longest river, Athi, saw active participation from various groups, including soldiers, residents, and families. The event showcased a collective effort to address environmental concerns.
To monitor the success of the tree planting initiative, an internet app has been introduced. This app allows individuals and organizations to record their planting activities, including details like plant species, the number of trees planted, and the date of planting. This technological aspect enhances transparency and accountability in achieving the set goals.
While the initiative has garnered widespread support, environmentalist Teresa Muthoni highlights some challenges. She notes that the effort is not organized in a way that ensures everyone is actively participating, as many individuals must prioritize their livelihoods. Additionally, Muthoni emphasizes the importance of planting the right trees in the right places, cautioning against the prevalence of exotic species in public nurseries.
Kenya's tree planting holiday exemplifies a collective and determined effort to combat climate change. By involving every citizen, the initiative seeks to make a significant impact on the environment. As the nation strives toward its ambitious goal of 15 billion trees in the next decade, the tree planting holiday stands as a beacon of hope for a greener and more sustainable future for Kenya and the planet.