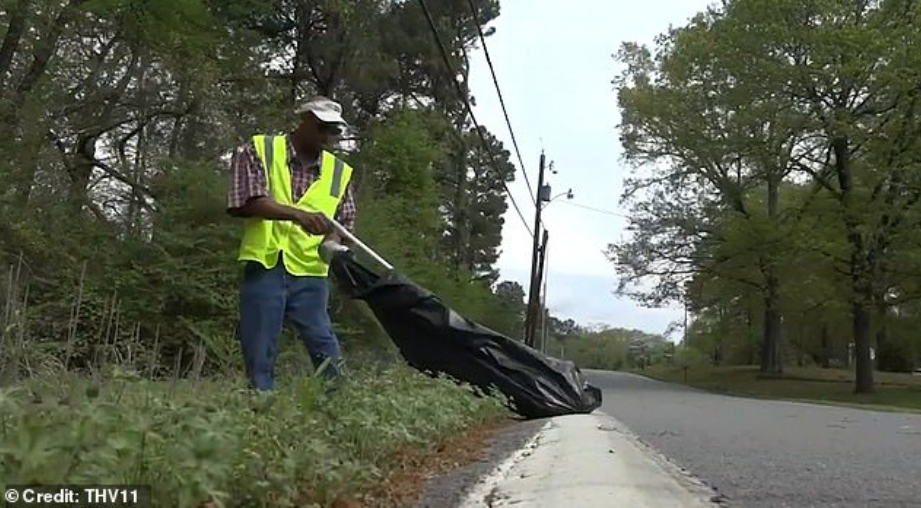 Little Rock Offers Homeless a Job Cleaning the City
Many people have realized that homelessness is a serious problem across the entire country. For years, lawmakers have been struggling to find a way to deal with this issue. Now, Arkansas might have found a way to do exactly that. In April of this year, Little Rock decided to launch a pilot program that would help the homeless go back to work while also cleaning up the city. The program is called Bridge to Work and the individuals who participated in the program earn $9.25 per hour. This is more than $2 more than the current federal minimum wage. It turned out that the program was so successful, in multiple ways, the program was then extended for another year. Now, it will run through September of 2020.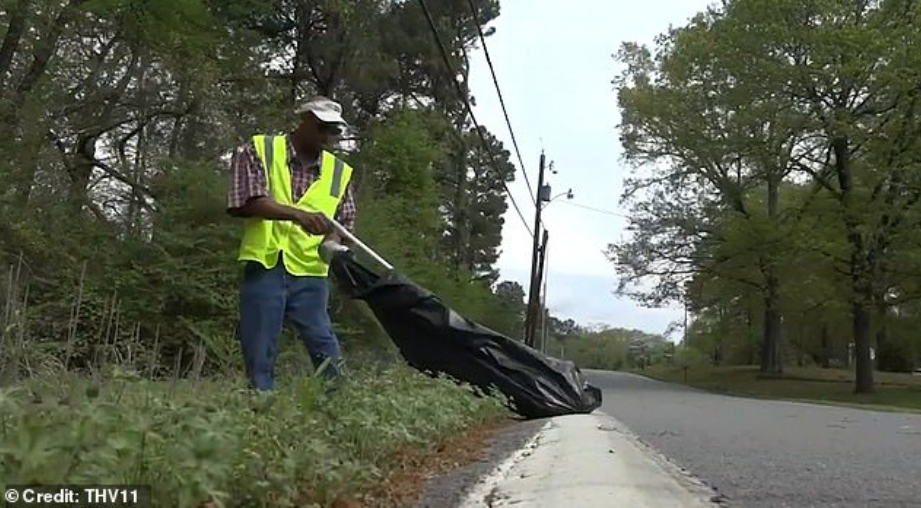 The program is run by a local religious organization called Canvas Community Church. The program employs eight people every day for pick up trash. In addition to this, they also perform cleaning tasks and clear weeds. During the time that they participate in the program, the employees are paid (as above) and are also fed a meal. Overall, the reviews of this program have been overwhelmingly positive. The program has received an extensive amount of news coverage and the local population is extremely excited about how the program is going.
In addition to a solid paycheck, the program also provides homeless individuals with access to a variety of other services. Some of these include mental health counseling, regular medical care, job interviews, and even temporary housing. The goal of this program is to help homeless individuals build on this first step and become self-sufficient, contributing members of society. The program recognizes that there are a lot of barriers that might prevent someone who is homeless from getting out of the endless cycle. Without a doubt, there are a lot of steps that need to be completed; however, this program believes that these individuals deserve assistance. That is why it has been established to both better the city of Little Rock while helping individuals who are homeless improve their lives.
In September of 2019, close to 400 people had joined the work crews, working hard to pick up trash, remove weeds, and clean the city. In total, the group worked close to 2,000 hours at more than 130 locations around the city. In total, in the first six months alone, the group collected more than 2,000 bags of trash. This is an impressive haul for a relatively small crew; however, the group knows they are working for something more than just a paycheck. They are working hard to improve their current living situation. Many of the individuals interviewed have stated exactly this. They know that they have had a rough life for a long time; however, they want to be models for everyone else around the country who is struggling with homelessness. With access to the right people and the right assistance, they can get their lives back on track.
Many of the individuals who are participating in this program also have kids that they want to help. They want to set an example for the future generation that with hard work, anything is possible. Many of the local citizens are impressed with how hard these individuals are working. Unfortunately, there is a stigma surrounding homelessness that can be difficult to shake. This program is the first step in showing that individuals who are homeless can still be productive members of society. In a way, this program shows that they only need to be given an opportunity.
Newly Discovered Flower Blooms Atop One of the World's RAREST Trees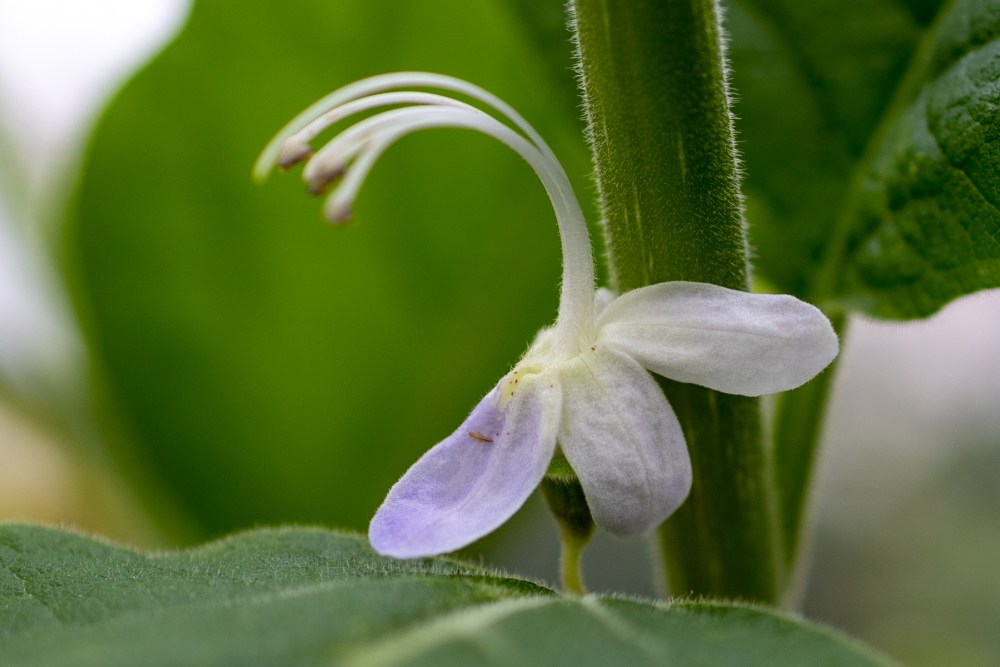 The Missouri Botanical Garden in St. Louis is known by locals for the intense work performed by the experts inside. When a small purple-and-white flower began to grow within their greenhouse, the team of experts at the Missouri Botanical Garden were confused. From their perspective, they were seeing something brand new – a completely fresh discovery.
Discovery on May 3rd
Justin Lee is a senior horticulturist at the Missouri Botanical Garden, and he was performing regular work on a Karomia Gigas sapling in the greenhouse when he first stumbled upon the rare purple-and-white flower. The Karomia Gigas is a tree from Africa with close relations to the mint plant. An endangered tree species in Africa, Justin was confused by the flower that had grown nearly an inch in length atop the tree.
Lee says of his discovery, "It's a bit odd for a mint flower. It seems flipped inside out."
The flower measured an inch in length with a strong halo of purple petals, sloping gently downward toward white stamens bearing pollen. According to Lee, the mint family likes to put out tube-styled flowers in an attempt to attract bees, butterflies, and moths. Lee also suggests that the tree can self-pollinate if necessary.
As the discovery made headlines around the city, the researchers at Missouri's Botanical Garden are preparing for more blooms in the future. Research has suggested that more Karomia Gigas flowers will grow at the greenhouse and it is then that their scientific research will really begin. Lee and his team are focused on successfully cultivating cross-pollination, thus improving the survivability of the plant in the world. At the time of this writing, only about two dozen of the Karomia Gigas trees can be found in the wilds throughout Tanzania.
The Wilds of Tanzania
At the time of this writing, the Karomia Gigas is considered so rare as to not even have a local Tanzanian nickname, nor is there an English one. What little is broadly known about the Karomia is that it can grow in straight stretches for up to 80 feet, limiting branch exposure until nearly halfway to its final height. As a result of its odd, stick-like growth, finding these unseen flower blooms has been harder than you might anticipate!
Roy Gereau is a program director for Tanzania at the Missouri Botanical Garden. Surprised but not shocked by the flower, Gereau was quick to admit that the bloom was new. Gereau said of the rare flower, "There certainly is no record of the flowers in scientific literature."
More important than discovering the flower, researchers in Missouri believe that they can maintain the health of the newly bloomed petals to prevent them from disappearing. Andrew Wyatt is the VP of Horticulture at the Missouri Botanical Garden, and he said, "We can make sure the species doesn't go extinct."
It has been a challenge to grow the plant in Missouri, as has been repeated by researchers at the facility. Seeds had been collected in 2018 from a series of Tanzanian field expeditions. These seeds were shipped to St. Louis where only around 100 were thought to be viable. To make things even more difficult, it was a task to match Tanzanian growing conditions within greenhouses in Missouri.
Despite the challenges that they had to face, it looks like the Karomia is finding solid footing within St. Louis. With some momentum and optimism on their side, what's next?
Andrew Wyatt said of the rare blooming flower and of his own future, "We were debating whether it would even flower in our careers."