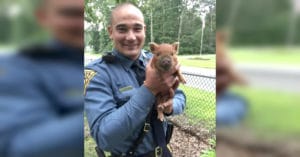 Little Piglet Takes Over Commercial Township in Wild Chase With State Police
Commercial Township is a small township nestled in Cumberland County, NJ. Located just outside of Port Norris, NJ, the sleepy Commercial Township is rarely busy with activity. After all, with a population of just over 5,000 people, there isn't very much to do! With all that being said, the kind state troopers from the State Police Department in Port Norris, NJ, had their work cut out for them on a sleepy summer afternoon! When news of a rampaging piglet made its way to their radio, Troopers Bryan Blair, Julio Ferrer, and Ray Coleman knew that they had their work cut out for them!
State police officers are charged with all manner of tasks, large and small. From corralling drunken parties to protecting lives when the time comes, troopers never know what they are getting into when they clock in for a shift. When Ray Coleman and his colleagues were called about a loose piglet running around on Magnolia Drive in Commercial Township, well, that was a welcome distraction! The Port Norris State Police department said of the event, "You may have a cool job, but you don't have to get dispatched to an animal complaint for a loose piglet!"
When Trooper Coleman arrived on the scene with his colleagues, they found that their perp was going to be harder to handle than normal! We don't know if you know, but piglets are fast, slick, and incredibly adorable. The State Police Department said of the eventual capture that they had to, "Run around Magnolia Drive in Commercial Township with a bunch of your squadmates until you corner the little critter, catch him, take him back to the station for a full-blown photoshoot session."
After capturing the little piglet, now named Norris, the troopers attempted to contact the owner of the animal. Due to the region, it was possible that Norris came from any number of directions. Unfortunately, an owner wasn't forthcoming immediately and this led the troopers to bring Norris back to their department for a quick photoshoot. The troopers told Norris that he had to "Meet the Sarge" and that was exactly what happened! The State Police department was thrilled with the work done by their young officers as they went on to point out that they hadn't trained their troopers in the art of pig catching. The head of the department admitted that, perhaps, it would be "cooler if they did" add that technique to the training material. Who knows how many piglets they'll have to corral in the future!
Port Norris is an unincorporated communicate with a population of just 1,377 people. With such a sparse neighborhood, we are sure that Norris the Piglet had quite the audience to his hijinks! We've heard of police officers having to detain dogs, help with deer, and even find cats — but piglets? That one is new to us and to Port Norris State Police. The Department commented on the idea of training for piglet catching, "Perhaps we'll think about adding that to training."
AI, Childhood Images and a Holocaust Survivor Finding Her History Again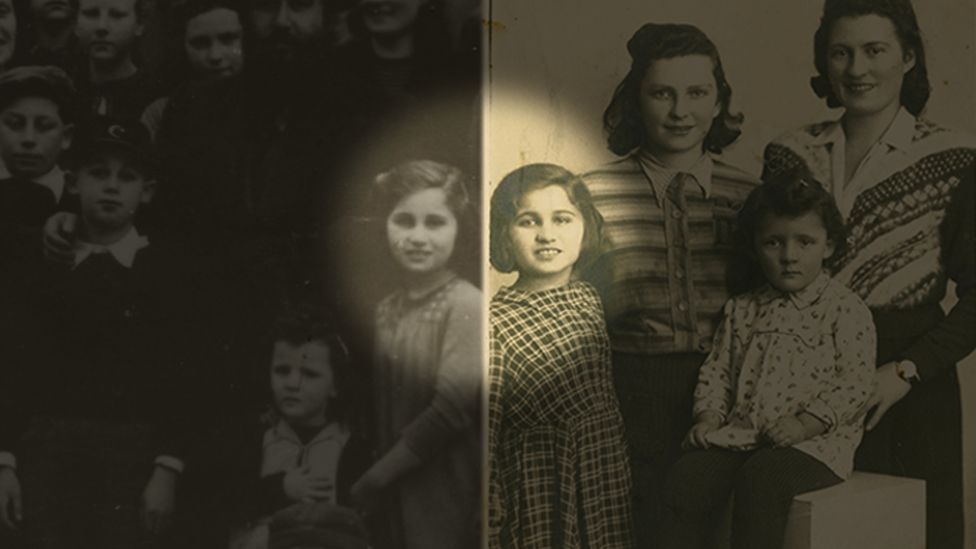 The first half the 20th century was not a good one for Blanche Fixler. As a Jew, she was a target for the Nazis, who succeeded in killing at least 6 million of her countrymen. They were so close to Fixler, at one point she was hiding underneath a bed trying not to breathe. Had she made a noise, the Nazi troops searching the room she was in would have grabbed her in an instant. Through luck, fear, feistiness and perseverance, Fixler survived the Holocaust.
Now, almost some 80 years later, Blanche Fixler is relieving history thanks to artificial intelligence, or AI. A program written by Daniel Pratt, also known as a engineer at Google, has become extremely effective at matching people's faces to their parts in history. In fact, it was so effective, it had a direct impact on Fixler; the software found her face in a historical image from the war period that no one previously knew was Blanche at all. She was just another face of thousands lost until she wasn't.
Dubbed "Numbers to Names," Pratt's program relies on the technology of facial recognition to do its work. While a person's appearance might change over time, their facial structure doesn't. And that makes for a comparable identification when the details are run through the thousands of calculations per second via the software.
In some respects, the software works with the logic of connecting dots. As it makes connections, it builds on that library and makes more connections. Many photos may have one or even two connections, but they still have five or a dozen more than are unknown. By constantly running and making new connections, the software persistently whittles away at the challenge. As it turned out, one of those successes was Blanche Fixler.
Blanche Fixler today is at the ripe age of 86. She is a world away from Germany and Poland and the nightmare she lived through, ensconced in the urban distance of New York. However, thanks to Pratt's program, Fixler has now been identified as a child in two historical photos. Pratt's software did the hard work and connected the dots.
Among the many who were grabbed, rounded up and killed in Poland, Fixler's entire family were victims of the Nazis. At the time, Blanche's name was Bronia to her family, but that was left in the past as she survived the war. Her luck was made possible by an aunt who hid Fixler from the soldiers regularly looking for Jews in hiding. When Fixler saw the photos that had her in them, she also identified her aunt as well as other relatives. That in turn creates more connections that Pratt and those using the software can benefit from in their ongoing work of identification.
The work has been partnered with the U.S. Holocaust Memorial Museum, and it continues to be worked on to provide closure and dignity for the thousands of families related to the victims of the Holocaust. By personalizing the faces of the 6 million, they gain a confirmed history versus being nameless and unknown among the masses lost.