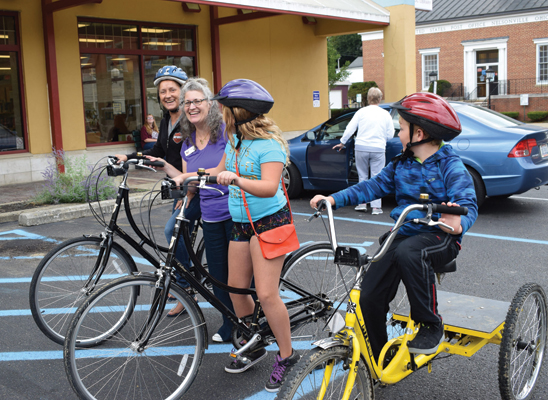 Libraries Are Branching Out To Include Bikes
Madison, WI has a total of nine public libraries. They stock everything from classic books to magazines to newspapers to digital reading assets, like audiobooks and ebooks. They also carry an extensive network of disk products such as movies and videos. Now, it turns out, they also lend electric bikes to their patrons as well.
Libraries across the country are looking for more creative ways to make themselves useful, branching out well beyond just books and encyclopedias of the past. Madison's libraries are no exception, but they may very well be the first library in the U.S. that provides electric bikes for borrowing, like a library book. Well, maybe not the first. There are now 35 other similar programs across the country, from Texas to Vermont. And, bikes may very well just be the tip of the iceberg in whatever else libraries get into the business of lending.
The odd thing is, lots of people avoid cycling for an assortment of reasons. Some think that it's a pastime only adult white men engage in. Others can't find anything viable to ride a bike on, whether it be a public sidewalk or a dirt trail. Still others think it's too dangerous altogether, especially with traffic and uncaring vehicle drivers. And, finally, simply having a place to park and lock a bicycle is a convenience people enjoy in big cities but it tends to be a rarity in smaller towns. Money is a barrier as well; a decent bicycle today averages a couple hundred dollars in cost out the door. And an electric bike is well over $1,000 in most locations they are available.
So, Madison's library network and management decided that an electric bike was going to be the next big asset in their inventory of things residents could borrow. Partnering with Madison BCycle, the libraries set up a borrowing system, providing a total of 300 different bike units across the town. Similar to what people see with e-scooters in big cities, those with a library card can now rent a bicycle to get around Madison, but without any charge to a credit card. All the patrons need to activate the bike is a key fob they get from a library. Since the start of the program, almost 280 fobs have been borrowed.
From the library's perspective, the e-bike program has multiple benefits. Instead of having to use Uber or similar at a cost, borrowers can use an e-bike for free. They get exercise which they would not realize with a car. E-bikes connect people and allow them to be more social. E-bikes also help people stay healthier, which avoids medical costs and eventually community costs associated with sickness, lost productivity and public health problems. It also lets patrons try something new around their town and travel more instead of just using a car.
A key factor of success was the fact that Madison City had already put in the infrastructure for the e-bikes all over town. So, they had plenty of docking stations and lockups near libraries and elsewhere. The grid is strategically placed, so no one person has to walk too far to get to an e-bike easily. The only slowdown to the new bike borrowing program was COVID, but since that has passed, bike borrowing is up and running again in Madison.
Vaccine For Bees Could Offer Glimmer of Hope To Declining Bee Populations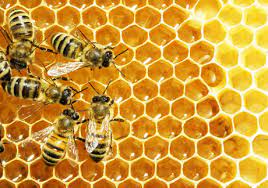 In recent years, the world has been grappling with the alarming decline of bee populations. Bees play a crucial role in pollinating crops and contributing to the ecosystem, making their survival critical to our food supply and environment. Unfortunately, diseases, parasites, and climate change have been devastating bee populations, and many beekeepers are losing up to 50-70% of their colonies due to disease. However, a new development could be a game-changer in the fight to save bees.
A biotech company has created the world's first vaccine for honeybees, offering hope for the survival of bee populations. The vaccine works by vaccinating the queen bee, who then passes on the immunity to millions of offspring that make up the colony. This breakthrough could revolutionize the fight against American foulbrood disease, a bacterial infection that has been decimating bee populations.
American foulbrood disease is a severe bacterial disease that affects honeybee larvae, causing them to die rapidly and emit a foul odor. When a colony is infected, all equipment and infected bees must be burned and buried, making the disease a significant threat to the beekeeping industry. The vaccine could help prevent the spread of the disease by providing colonies with immunity to the bacteria.
The vaccine is still in the early stages of development and requires further testing, but it has already shown promising results in trials. If successful, the vaccine could be a game-changer in the fight to save bees and protect our food supply. Bees are responsible for pollinating a third of the food produced in the United States, and their role in the ecosystem is worth an estimated $15 billion annually.
The decline of bee populations has become a global concern, and scientists and beekeepers have been working tirelessly to find solutions. The development of the bee vaccine could be a significant step forward in protecting these essential creatures. With the vaccine, beekeepers can help reduce the impact of diseases on their colonies and keep their bees healthy and thriving.
The creation of a vaccine for honeybees offers a glimmer of hope in the fight against the decline of bee populations. While the vaccine is not a silver bullet, it could be an essential tool in reducing the impact of diseases on bee populations. As research continues, we can only hope that this development will lead to a brighter future for bees and the important role they play in our ecosystem.