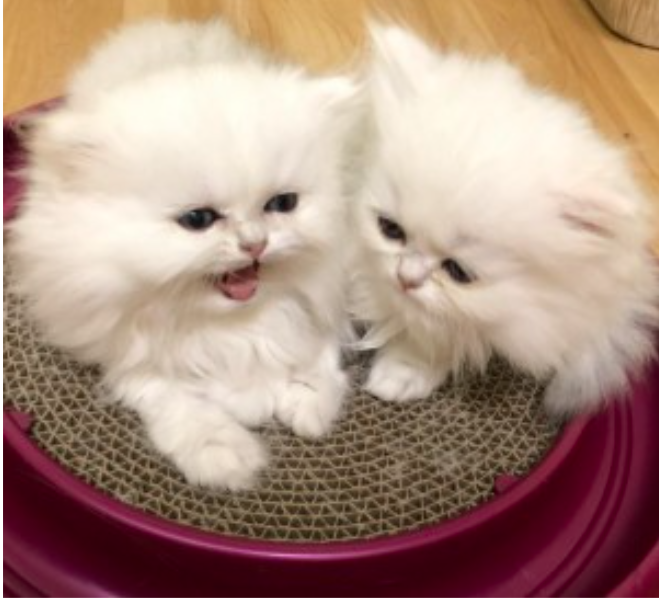 Legendary High School Teacher Receives Beautiful Gift From Two Students: Two Gorgeous Kittens
In today's increasingly hostile and aggressive world, many people are losing hope for general human decency and kindness. However, there are those incredible moments that happen every day that bring a little bit more faith into a person's life.
Take, for example, a recent instance in a Texas high school. A beloved and almost legendary high school teacher had raised her beautiful cat, Blondie, for the last 16 years. Unfortunately, Blonde passed away and devastated this teacher. However, her lovely students helped her overcome her loss in a surprising and heartwarming way.
The Initial Loss
Miss Andrews, the math teacher who lost the kitten, was somebody whom everybody in the whole school loved. She not only knew how to make math fun for her students – indeed a Herculean task – but was also a kind, energetic, and giving person who truly cared for her students.
The day after the loss of Blondie, she came into school in obvious duress and experiencing real emotional trauma. Her caring students found out what was bothering her and were upset for their favorite teacher. They knew that Miss Andrews had recently gone through a hard patch, including the loss of her father, and was also dealing with the aftermath of a painful divorce.
Instead of shrugging and playing "Pokemon Go" on their phones – the way most students would have reacted – three soft-hearted students decided to make a positive difference in their teacher's life. These three students – Ashlei Mahan, Rachel Hanhart, and Sheridan Swindel – hatched a plan that would deeply touch Miss Andrews for the rest of her life.
The Big Plan
While other girls their age were likely obsessing about boys or getting into heavy partying, these three girls got together to do something meaningful with their time. First of all, they spent most of one day cooking delicious cupcakes to give to Miss Andrews at school. Then, they bought some fun balloons, inflated them, and paired them with a dozen roses.
These gifts alone would likely have been enough to please Miss Andrews. However, the girls went that extra mile and went to a local shelter to find a pair of cute kittens who needed a home. They spent time playing with the kittens to get a feel for their personality and chose only the friendliest.
The Day of Giving
When the bell rang for Algebra 2, Miss Andrews noticed that a few of her best and brightest students weren't in their seats. This surprised her, as Ashlei, Rachel, and Sheridan almost never missed class. However, she was even more surprised when they walked in the door holding flowers, balloons, and cupcakes. Her jaw dropped as the smiling students handed her these gifts and gave her heart-felt hugs.
The girls then truly threw the already crying Miss Andrews for a loop when they brought in a basket of adorable kittens to give to her. The kittens mewed softly as Miss Andrews picked them up and held them closer to her face. One pawed at her nose while the other licked her chin. By this point, Miss Andrews was over the moon and already in love with her new pair of kittens.
It's moments like these that really touch the heart and remind you that there truly are giving and caring people in this world. In the right circumstance, just about anybody can become a loving person capable of great acts of kindness and decency. Do you know of any instances like these near you that are worth sharing with the world?
The little boy shares a special moment with a police officer during a protest rally for George Floyd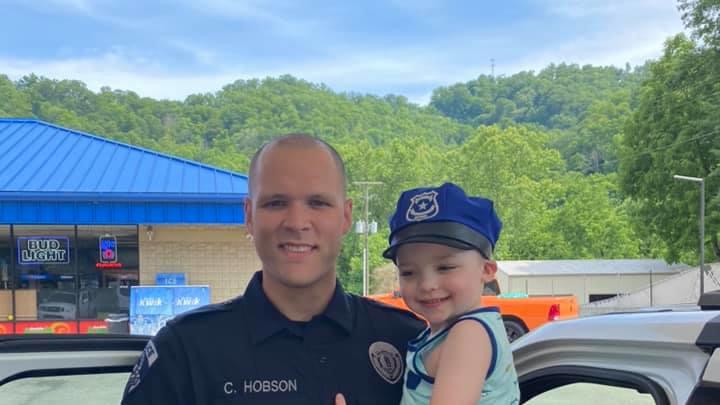 The ruthless killing of George Floyd has caused a thunderous uproar and rage throughout the world. In Winston-Salem, NC, hundreds of people gathered to protest against the killing of Floyd. They took to one knee for 8 minutes and 46 seconds that is the exact length of time former police officer Derek Chauvin had shoved his knee onto Floyd's neck which resulted in Floyd's death. The killing of George Floyd has become a symbol of injustice not only in American society but throughout the world. "Say no to racism" has been the most trending topic in all regions of the globe. In this particular incident, it was a black man who was the victim and this is not the only time it has happened. Several cases have occurred which demonstrated the lack of compassion and justice in the way law enforcement has dealt with individuals from minority racial groups.
Yolanda Williams Dickey, a resident of Winston-Salem, NC, was driving by the protest when she decided she wanted her family to be part of this protest as a sign of solidarity against discrimination against the minority groups. She went home to pick up her husband and son, who were glad they got a chance to be part of this historic protest. For her little son, Kamari it was quite the experience. He had never seen a protest rally before this. He saw a lot of anger and pain in the faces of the protestors. He could also see his parents being very emotional too. His parents had told him what the protest was about and how Floyd had been murdered. Kamari couldn't understand why the former police officer did what he did to George Floyd.
Kamari's attention went to the police officers on the sidelines. He watched them very closely as they stood by making sure there was no violence at the protest. Kamari had always wanted to a police officer himself but now his mother was concerned that after this incident, maybe he would not want to be one. Most of the toys that Kamari had were related to the police and he spent most of his days playing with them. He often told his parents that when he grows up he wanted to be a police officer so he could catch the bad guys. This unfortunate killing of George Floyd might have shattered the dreams of the little boy. At the protest, as the family moved closer to the police officers, Kamari approached Sgt. Dan Battjes, who was sitting on his motorcycle.
Kamari formally introduced himself to the police officer, who was very kind and friendly to the boy. After a few minutes of talking, Kamari said goodbye to the officer by a friendly fist pump. While the citizens of the country are demonstrating against the police and there is an unbelievable level of anger toward law enforcement, this little boy kept no hatred in his heart. The innocence of the little boy showed the resilience of the American community. One incident cannot dismantle years of peaceful coexistence. Yes, there have been cases where the minority communities have been discriminated and there should be strict actions and reforms against such incident but Americans still need to live together. The dream of Kamari to become a police officer might still be alive. The question remains, is the dream of a multi-racial America living with each other with love, compassion, and tolerance still alive? Only time will tell if this dream is alive.