Legendary High School Teacher Receives Beautiful Gift From Two Students: Two Gorgeous Kittens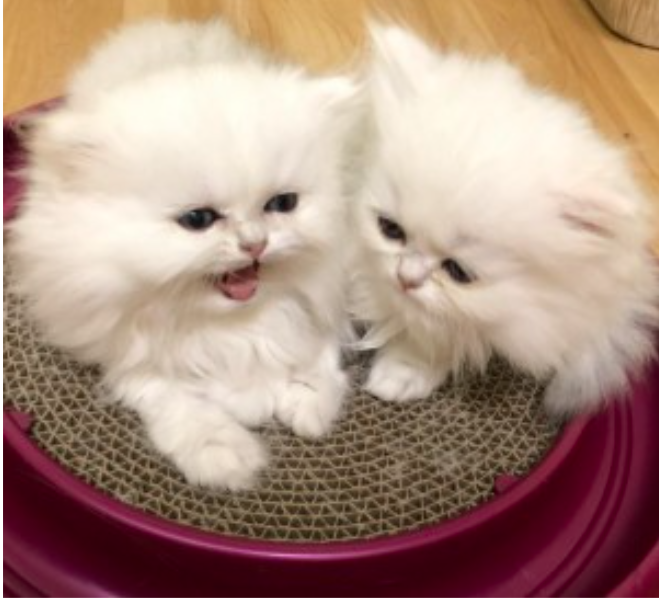 In today's increasingly hostile and aggressive world, many people are losing hope for general human decency and kindness. However, there are those incredible moments that happen every day that bring a little bit more faith into a person's life.
Take, for example, a recent instance in a Texas high school. A beloved and almost legendary high school teacher had raised her beautiful cat, Blondie, for the last 16 years. Unfortunately, Blonde passed away and devastated this teacher. However, her lovely students helped her overcome her loss in a surprising and heartwarming way.
The Initial Loss
Miss Andrews, the math teacher who lost the kitten, was somebody whom everybody in the whole school loved. She not only knew how to make math fun for her students – indeed a Herculean task – but was also a kind, energetic, and giving person who truly cared for her students.
The day after the loss of Blondie, she came into school in obvious duress and experiencing real emotional trauma. Her caring students found out what was bothering her and were upset for their favorite teacher. They knew that Miss Andrews had recently gone through a hard patch, including the loss of her father, and was also dealing with the aftermath of a painful divorce.
Instead of shrugging and playing "Pokemon Go" on their phones – the way most students would have reacted – three soft-hearted students decided to make a positive difference in their teacher's life. These three students – Ashlei Mahan, Rachel Hanhart, and Sheridan Swindel – hatched a plan that would deeply touch Miss Andrews for the rest of her life.
The Big Plan
While other girls their age were likely obsessing about boys or getting into heavy partying, these three girls got together to do something meaningful with their time. First of all, they spent most of one day cooking delicious cupcakes to give to Miss Andrews at school. Then, they bought some fun balloons, inflated them, and paired them with a dozen roses.
These gifts alone would likely have been enough to please Miss Andrews. However, the girls went that extra mile and went to a local shelter to find a pair of cute kittens who needed a home. They spent time playing with the kittens to get a feel for their personality and chose only the friendliest.
The Day of Giving
When the bell rang for Algebra 2, Miss Andrews noticed that a few of her best and brightest students weren't in their seats. This surprised her, as Ashlei, Rachel, and Sheridan almost never missed class. However, she was even more surprised when they walked in the door holding flowers, balloons, and cupcakes. Her jaw dropped as the smiling students handed her these gifts and gave her heart-felt hugs.
The girls then truly threw the already crying Miss Andrews for a loop when they brought in a basket of adorable kittens to give to her. The kittens mewed softly as Miss Andrews picked them up and held them closer to her face. One pawed at her nose while the other licked her chin. By this point, Miss Andrews was over the moon and already in love with her new pair of kittens.
It's moments like these that really touch the heart and remind you that there truly are giving and caring people in this world. In the right circumstance, just about anybody can become a loving person capable of great acts of kindness and decency. Do you know of any instances like these near you that are worth sharing with the world?
Experts Warn Pet Owners About The Dangers Of Himalayan Salt Lamps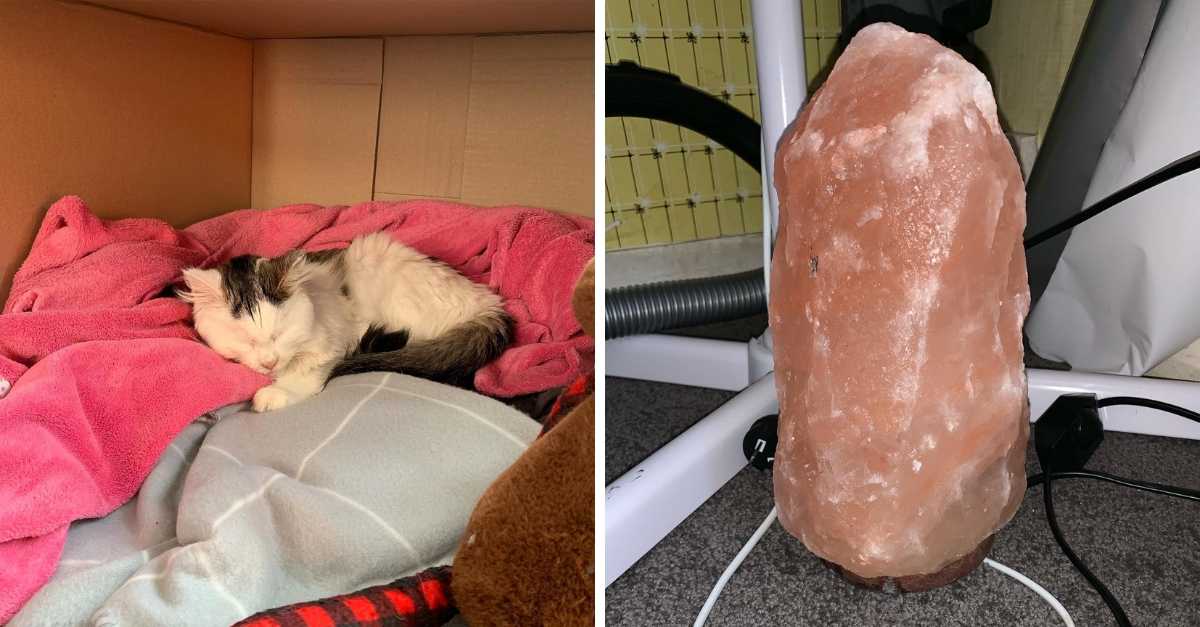 Pet owners are always looking to make sure that their four legged friends are safe and sound. It only makes sense, right? Our pets look to us for food, shelter and care. If we are not going to look out for them, who will? Now that Himalayan salt lamps are steadily rising in popularity, pet owners have been looking into the potential benefits that they have to offer.
These benefits are numerous to the owner but are these salt lamps truly safe for the pet? It is a question that certainly deserves answering. They might be a great addition to the home but these advantages could come at a cost to your pet. In a best case scenario, the lamps clean the air in the home and allow us to get a good night's sleep.
They are also said to offer a marked improvement to our serotonin levels. One woman has a horror story to offer about her cat and it is disconcerting, to say the least. The hidden dangers of these lamps need to be exposed, so that no other pets are forced to suffer from a similar fate. That's what makes this story such an important one to pass along and share with fellow pet owners.
After all, there are no shortage of people out there who are probably blissfully unaware of the issues that these lamps present. They reside at the intersection between home decoration and vital self care. It is easy to see why so many pet owners have already fallen under their spell. Maddie Smith was forced to wake up to a pet owner's worst nightmare recently.
Her cat was not behaving in her usual manner. Something was wrong with poor Ruby but Maddie was not sure what it was. Initially, she believed that the cat was simply feeling chilly. She tried her best to warm up Ruby and left for work. Unfortunately, the cat's condition slowly started to worsen. By the time Maddie was able to come back home, she could tell that something was seriously wrong with the cat.
When she took the animal to the vet's office, the connection between her condition and the Himalayan salt lamp that was being used had been revealed. Humans must avoid excessive exposure to salt and pets experience the same risk factors. These lamps release a sizable amount of salt into the air, causing pets to go through all sorts of harmful side effects.
If Maddie had not brought her pet to the vet's office when she had, we shudder to think of what may have happened next. Lamp owners need to take the proper precautions going forward. It all starts with proper lamp storage. The lamp cannot and should not be kept in an area that pets have easy access to. The owner should be storing the salt lamp far away from their animal.
Maddie's Facebook post about the matter was shared far and wide. She wanted to make sure that other pet owners did not make the same mistake as she did. It is easy to see how these errors happen, though. We mean well and we try our best to keep our homes looking and feeling nice. The last thing that any pet owner wants is to hurt their best friend.
Please do your part to assist other pet owners who might be experiencing similar issues by sharing this story. If you know someone who owns a pet and a Himalyan salt lamp, this is your chance to set things right. Ruby may have been licking this lamp excessively but she is going to be OK now! Let's do our part to make sure that other pet owners do not have to learn this lesson the hard way.