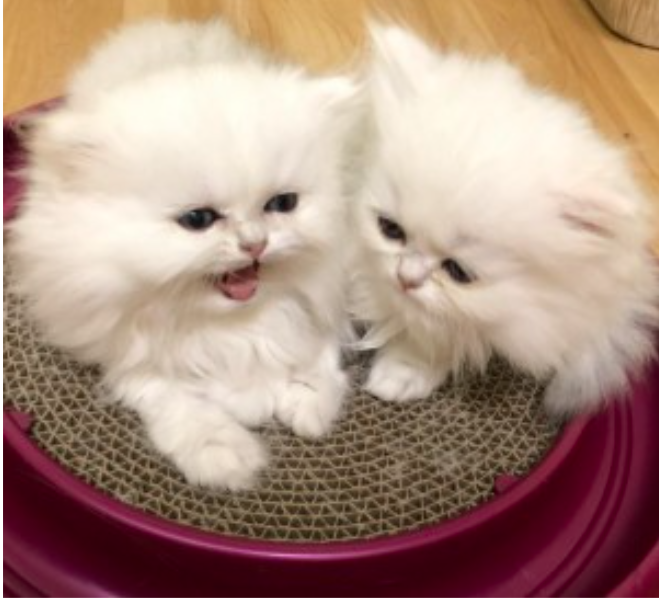 Legendary High School Teacher Receives Beautiful Gift From Two Students: Two Gorgeous Kittens
In today's increasingly hostile and aggressive world, many people are losing hope for general human decency and kindness. However, there are those incredible moments that happen every day that bring a little bit more faith into a person's life.
Take, for example, a recent instance in a Texas high school. A beloved and almost legendary high school teacher had raised her beautiful cat, Blondie, for the last 16 years. Unfortunately, Blonde passed away and devastated this teacher. However, her lovely students helped her overcome her loss in a surprising and heartwarming way.
The Initial Loss
Miss Andrews, the math teacher who lost the kitten, was somebody whom everybody in the whole school loved. She not only knew how to make math fun for her students – indeed a Herculean task – but was also a kind, energetic, and giving person who truly cared for her students.
The day after the loss of Blondie, she came into school in obvious duress and experiencing real emotional trauma. Her caring students found out what was bothering her and were upset for their favorite teacher. They knew that Miss Andrews had recently gone through a hard patch, including the loss of her father, and was also dealing with the aftermath of a painful divorce.
Instead of shrugging and playing "Pokemon Go" on their phones – the way most students would have reacted – three soft-hearted students decided to make a positive difference in their teacher's life. These three students – Ashlei Mahan, Rachel Hanhart, and Sheridan Swindel – hatched a plan that would deeply touch Miss Andrews for the rest of her life.
The Big Plan
While other girls their age were likely obsessing about boys or getting into heavy partying, these three girls got together to do something meaningful with their time. First of all, they spent most of one day cooking delicious cupcakes to give to Miss Andrews at school. Then, they bought some fun balloons, inflated them, and paired them with a dozen roses.
These gifts alone would likely have been enough to please Miss Andrews. However, the girls went that extra mile and went to a local shelter to find a pair of cute kittens who needed a home. They spent time playing with the kittens to get a feel for their personality and chose only the friendliest.
The Day of Giving
When the bell rang for Algebra 2, Miss Andrews noticed that a few of her best and brightest students weren't in their seats. This surprised her, as Ashlei, Rachel, and Sheridan almost never missed class. However, she was even more surprised when they walked in the door holding flowers, balloons, and cupcakes. Her jaw dropped as the smiling students handed her these gifts and gave her heart-felt hugs.
The girls then truly threw the already crying Miss Andrews for a loop when they brought in a basket of adorable kittens to give to her. The kittens mewed softly as Miss Andrews picked them up and held them closer to her face. One pawed at her nose while the other licked her chin. By this point, Miss Andrews was over the moon and already in love with her new pair of kittens.
It's moments like these that really touch the heart and remind you that there truly are giving and caring people in this world. In the right circumstance, just about anybody can become a loving person capable of great acts of kindness and decency. Do you know of any instances like these near you that are worth sharing with the world?
Re-purposing Old Wind Turbine Blades With Smart Ideas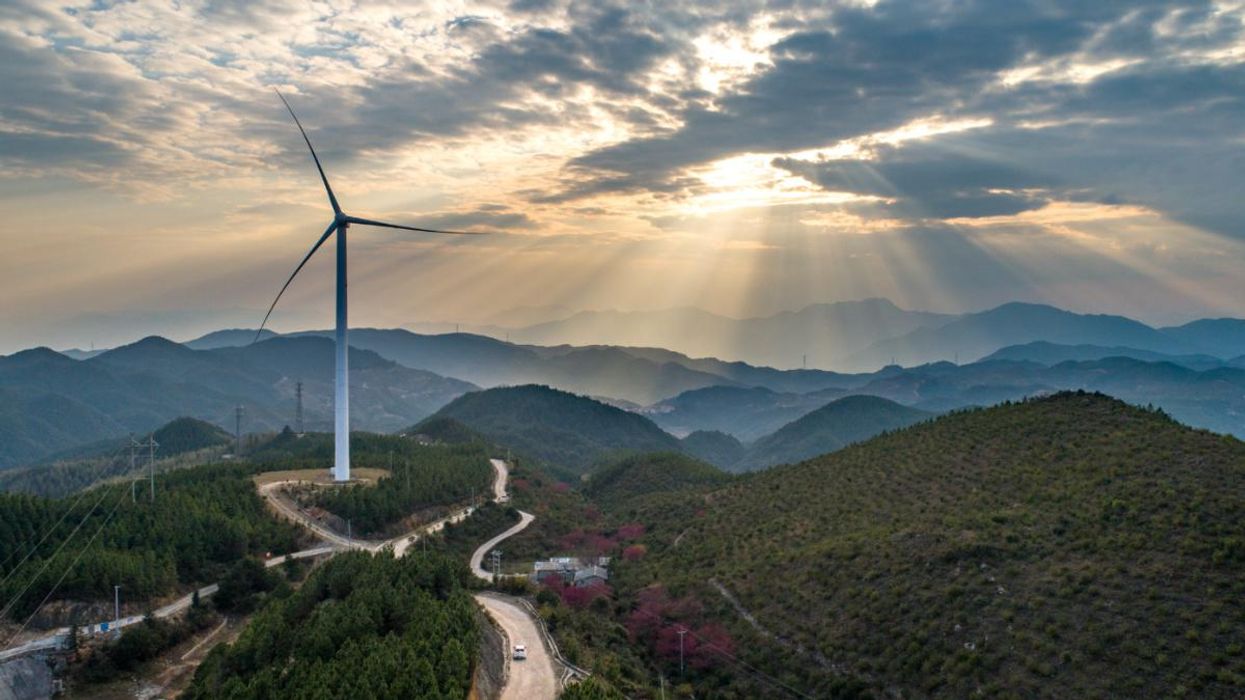 People have probably seen them in the distance next to highways or out in the country, wind farms generating energy for local and regional communities with a free resource in the local wind patterns shaped by geological forms in the area.
However, like anything mechanical, eventually even giant wind turbines start to breakdown and need replacement. And that creates a new issue about what to do with old turbine blades. Interestingly, there is no shortage of solutions for this challenge.
Industrial rafters in Ireland have found the old turbine blades ideal for being repurposed into recycled base material. The output has been turned into reinforcement for bridges, concrete forms, wake walls along the coastlines and noise barriers. Not only are the turbine blades large in size, producing a great amount of workable material for crafters, they are made of fiberglass, which is an extremely flexible and strong material. Traditionally, fiberglass is not recyclable. However, that fiberglass can become raw material for repurposed fiberglass in other structures. It finds a use for what otherwise would end up in the landfill and the same channel helps reduce the need to create more fiberglass as well.
Given the first generation of blades had some challenges with being reused until folks got creative with the fiberglass source, the subsequent generations of turbine blades are now being made from carbon fiber instead. Carbon fiber has a very high re-use factor, and that's a good thing for Ireland, which is already dealing with what do about 11,000 tons of old blades coming into waste management within the next four or five years.
A typical junked blade runs a length of 14 meters, more than long enough for small bridges that may only be 5 to 10 meters long. The blade becomes the core for a new bridge, and the outer material is wrapped around it for both protection and aesthetics. The result is a walking bridge that has an ideal gentle curve for walking and an integrity that can easily handle pathway weight on it without problems.
On the coast, wake barriers provide a needed protection to help stop erosion and keep soil on land versus being washed into the ocean. The old blades provide a durable and element-resistant material that can last for years as a barrier, stopping erosion and re-using material otherwise destined for landfill space. Alternatively, other jurisdictions are thinking about using the blades for transmission towers and electrical elevated junction points for power grids.
The creativity that is being shown with how to re-use old turbine blades has been an amazing development, and it's a good sign that the first generation of blades is not going to be yet another mistake created by good intentions but ending up polluting the environment in a different way. Not to mention, the re-utilization of the blade material has produced various other building material savings as well, producing downstream positive effects and less consumption overall as a result.