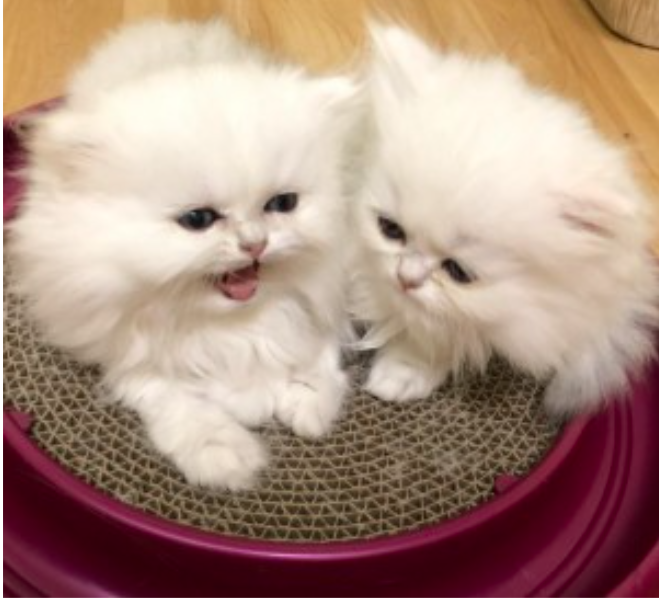 Legendary High School Teacher Receives Beautiful Gift From Two Students: Two Gorgeous Kittens
In today's increasingly hostile and aggressive world, many people are losing hope for general human decency and kindness. However, there are those incredible moments that happen every day that bring a little bit more faith into a person's life.
Take, for example, a recent instance in a Texas high school. A beloved and almost legendary high school teacher had raised her beautiful cat, Blondie, for the last 16 years. Unfortunately, Blonde passed away and devastated this teacher. However, her lovely students helped her overcome her loss in a surprising and heartwarming way.
The Initial Loss
Miss Andrews, the math teacher who lost the kitten, was somebody whom everybody in the whole school loved. She not only knew how to make math fun for her students – indeed a Herculean task – but was also a kind, energetic, and giving person who truly cared for her students.
The day after the loss of Blondie, she came into school in obvious duress and experiencing real emotional trauma. Her caring students found out what was bothering her and were upset for their favorite teacher. They knew that Miss Andrews had recently gone through a hard patch, including the loss of her father, and was also dealing with the aftermath of a painful divorce.
Instead of shrugging and playing "Pokemon Go" on their phones – the way most students would have reacted – three soft-hearted students decided to make a positive difference in their teacher's life. These three students – Ashlei Mahan, Rachel Hanhart, and Sheridan Swindel – hatched a plan that would deeply touch Miss Andrews for the rest of her life.
The Big Plan
While other girls their age were likely obsessing about boys or getting into heavy partying, these three girls got together to do something meaningful with their time. First of all, they spent most of one day cooking delicious cupcakes to give to Miss Andrews at school. Then, they bought some fun balloons, inflated them, and paired them with a dozen roses.
These gifts alone would likely have been enough to please Miss Andrews. However, the girls went that extra mile and went to a local shelter to find a pair of cute kittens who needed a home. They spent time playing with the kittens to get a feel for their personality and chose only the friendliest.
The Day of Giving
When the bell rang for Algebra 2, Miss Andrews noticed that a few of her best and brightest students weren't in their seats. This surprised her, as Ashlei, Rachel, and Sheridan almost never missed class. However, she was even more surprised when they walked in the door holding flowers, balloons, and cupcakes. Her jaw dropped as the smiling students handed her these gifts and gave her heart-felt hugs.
The girls then truly threw the already crying Miss Andrews for a loop when they brought in a basket of adorable kittens to give to her. The kittens mewed softly as Miss Andrews picked them up and held them closer to her face. One pawed at her nose while the other licked her chin. By this point, Miss Andrews was over the moon and already in love with her new pair of kittens.
It's moments like these that really touch the heart and remind you that there truly are giving and caring people in this world. In the right circumstance, just about anybody can become a loving person capable of great acts of kindness and decency. Do you know of any instances like these near you that are worth sharing with the world?
Grandpa Rudy Noorlander's Remarkable Recovery After Grizzly Bear Attack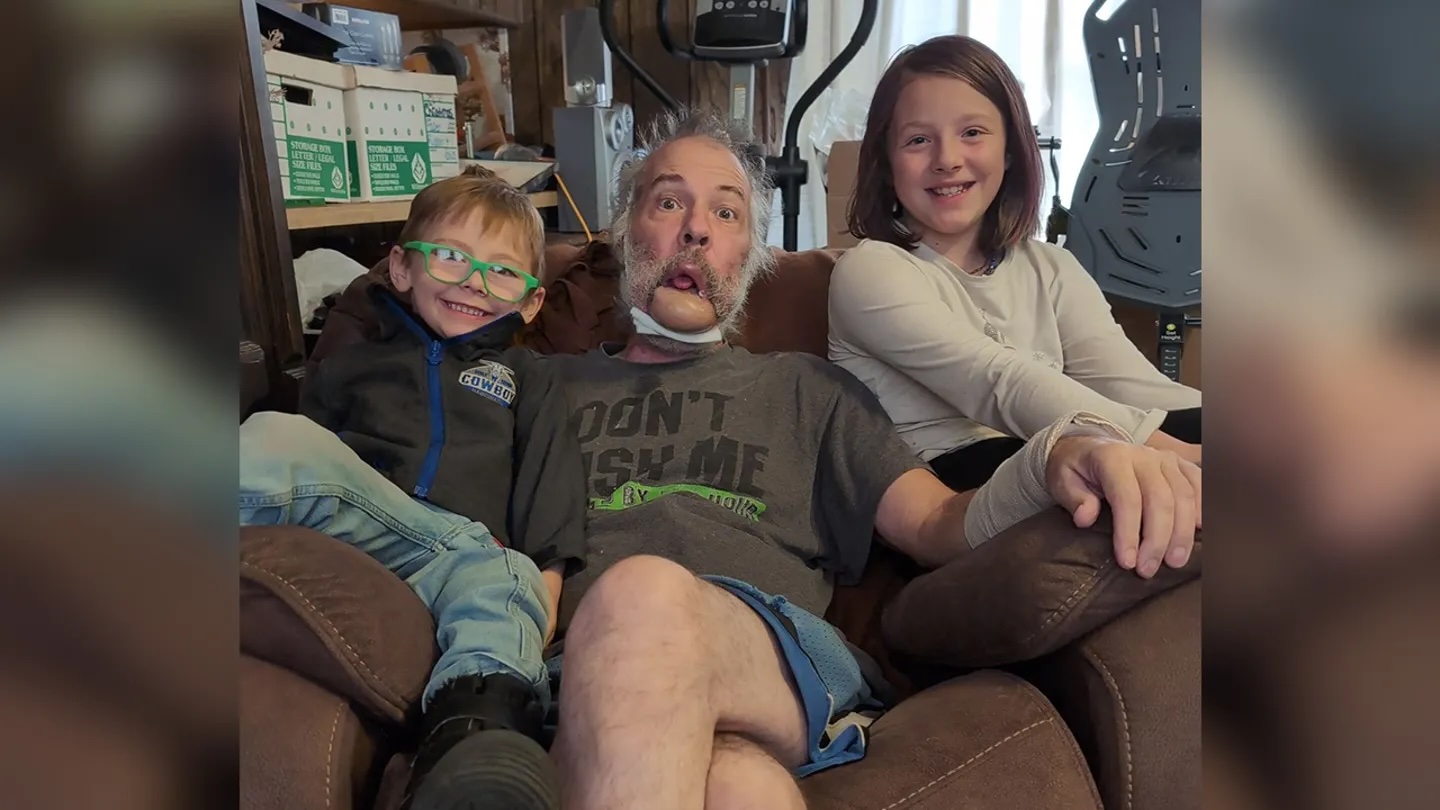 In the rugged wilderness of Montana, a brave 61-year-old man named Rudy Noorlander faced a terrifying encounter with a 9-foot-tall grizzly bear that left him with a ripped-off jaw. Despite this harrowing experience, Rudy's indomitable spirit and determination to recover have amazed his family and community.
On September 8th, while helping a father and son track a shot deer in Custer Gallatin National Forest, Rudy unexpectedly crossed paths with the massive grizzly bear. In a moment of sheer surprise, the bear attacked him, resulting in what Rudy humorously described as the "most disgusting French kiss of his life." The bear tore into his lower jaw, leaving Rudy in a life-threatening situation.
Recalling the traumatic incident, Rudy shared that the attack happened so quickly that he couldn't deploy his bear spray in time, and a misfire from his gun further complicated the situation. Desperate to fend off the bear, Rudy resorted to using his hands, but the grizzly clamped onto his lower jaw with incredible force. Despite the unbearable pain and the bear's rancid breath, Rudy valiantly fought for his life.
Miraculously, Rudy survived the ordeal, and he is expected to make a full recovery. Reflecting on the incident, he acknowledged that there were things he could have done differently to change the outcome, but he remains optimistic about the future. Supported by his family, including daughter Ashley, Rudy jokingly declared that he's going to be "like Rambo out there" in the Montana wilderness.
Despite facing one of the most challenging moments of his life, Rudy Noorlander maintains a positive and resilient attitude. Describing him as the "most positive person" she knows, Ashley praised her father's will to live and his fighting spirit. Rudy, a Montana native, owns Alpine Adventures, a snowmobile rental shop in Big Sky, and the incident has strengthened his connection with family, God, and personal growth.
With unwavering faith, Rudy believes that there is a purpose for his survival, and he plans to share his story through church devotionals and inspirational talks. He sees the attack as a turning point that has guided the rest of his life's journey.