Learn To Fly a Helicopter in Only 45 Minutes?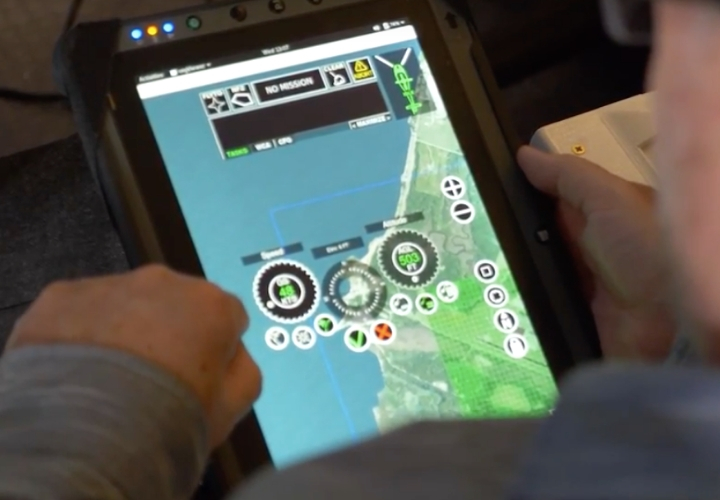 Did you ever think you would see the day where helicopters can be flown by anyone, even those who have never even been in a helicopter? Lockheed Marting and the U.S. Defense Advanced Research Projects Agency (DARPA) have made it happen. All you need is a tablet and 45 minutes of training. Sound ridiculous? Keep reading to find out all the details.
It all started with a program called Aircrew Labor In-Cockpit Automation System (ALIAS) in January 2016. It began simply enough with a pilot entering basic instructions into a computer. They could also use a joy stick to direct the computer with more precise movements. Since that time, it has morphed into an interface called The Matrix which flies Sikorsky S-76 helicopters. Combined with a LIDAR camera, it can take off, land and avoid obstacles. It is so sophisticated that it's like having a co-pilot to plan and fly routes and executes emergency procedures. They now have their sights set on a Black Hawk helicopter.
Flying a helicopter for real isn't easy. There is months of training in a classroom, a simulator and in the air. A pilot must use both hands and feet, all while keeping an eye on the horizon. It's not for the faint of heart. With The Matrix people who have never flown before can fly like a pro, including avoiding other vehicles and all with only 45 minutes of training. The computers are the key. With the technology non experienced people can fly a helicopter as if they were playing a video game. The 'pilots' don't have to figure out the complicated throttle and pedal because they control the flight with a joystick, called interceptors. The user inputs mission changes, like destination changes, into the tablet. The interceptors are used for immediate response like a push in one direction. Basically, the human gives the orders and the computer does it.
The Matrix works with the user actually in the helicopter, but it could work just as well via remote control. The user could be on the ground with the tablet, or in a remote command center. Think of all the possibilities for this – first responders at a fire whom could direct an aircraft to drop liquid on a fire from a safe distance, or police officers using this technology to chase down criminals. This program opens up a whole new world of possibilities. Not just for law enforcement or first responders, either. Think about all the ways this technology could help others.
We all have dreamed of a world of self driving cars, why not dream of self driving, or remote driving, helicopters? We could be inching closer to air taxis, similar to what cabs do on the ground. The same type of technology that determines the distance of a car ride could determine the distance of a flight. People would be able to get places faster and go further distances in a shorter amount of time. It is a win win.
Three Week Pet and House Sitting Turns Into a Year Long Mystery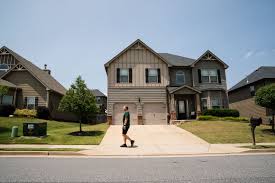 Any responsible pet owner knows that if you cannot bring the animals with you then you need to make arrangements to ensure they are taken care of. If you are going to be gone for any length of time it is also a good idea to have someone check in on the house once in a while to make sure everything is ok. Last year one Canadian man agreed to watch his neighbor's home while they were away.
The neighbors were going to be traveling for a few weeks visiting family overseas. They asked the man and his wife to watch the house and their pets and check on the house for three weeks while they went to Taiwan as his mother was dying and they wanted to see her and spend time with the family. They left the man $500 dollars for food for their 2 German Sheppards and their cat. The man agreed and went over daily to feed the pets and would walk through the house to check on things every week.
On July 1, he got an email asking if the man and his wife could watch things for a little longer. It was taking more time than they expected to take care of everything after his mother had died. They agreed and expected the man to return in 2 week's time. They never arrived and no other communications were received. On July 21, the man sent an email but never got a reply. By the end of the month the neighbor's cell phone had been disconnected and he was not responding to any email messages at all now. At some point in the following weeks a pipe had burst and ended up flooding the basement causing massive water damage. The man did not know what to do now since he still could not get in touch with the family.
He ended up paying someone out of his own pocket to have the leak fixed, and he also paid for one of their dogs to have surgery. This was quickly becoming a real nightmare situation, and worst of all, he had no idea how long it was going to last. He thought about trying to track them down via social media but they had a very common last name and he had no address or name for contact on who they were staying with in Taiwan so it seemed a search on his own was going to be fruitless.
The electricity was still running in the house, which the man credited to an autopayment. The internet was also still working. There was no way to track down a place of employment or other contact ins Canada who might know the couple and be able to help track them down. So, after waiting nearly a year, the man filed a missing person report with the police to try and get some help finding out what happened to the couple. Eventually, they got a response- there was good news and bad news.
The good news was that the couple were alive and well and not dead or in prison as the man had feared. The bad news was that they seemed to be very irresponsible and privileged people. They said they had asked a relative to come to get the pets and deal with the house but had never checked in with him to see if any of it had been done. They said the man and his wife could keep the pets if they wanted or he could find some way to take them off their hands. He also seemed to care little about the house and made a statement along the lines of – if we ever come back we can pay to fix it or just buy a new house.
The man said that he and his wife would keep the pets as they couldn't bear to give them up after a year of caring for them. They were also very worried about what this couple may do with animals they seemed to truly care so little about. It is one of the most bizarre stories ever, but at least it ends on a happy not and those pets are still in good hands and are being loved and cared for. But let this be a warning before anyone agrees to house sit or pet sit for something- get all the details and contact information before you ever say yes!