Learn To Fly a Helicopter in Only 45 Minutes?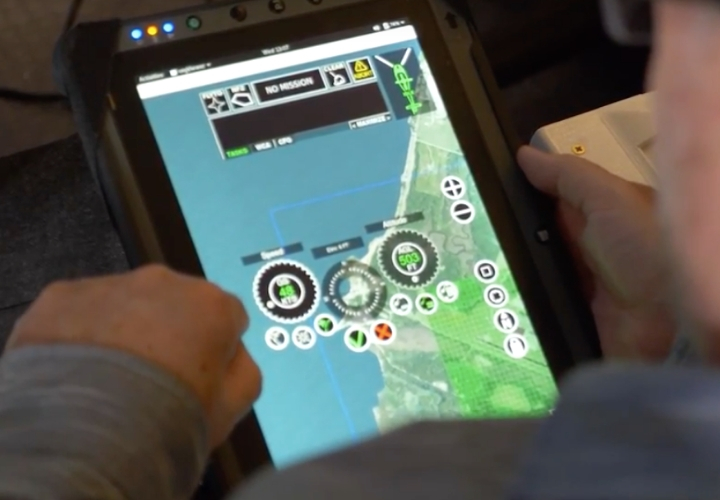 Did you ever think you would see the day where helicopters can be flown by anyone, even those who have never even been in a helicopter? Lockheed Marting and the U.S. Defense Advanced Research Projects Agency (DARPA) have made it happen. All you need is a tablet and 45 minutes of training. Sound ridiculous? Keep reading to find out all the details.
It all started with a program called Aircrew Labor In-Cockpit Automation System (ALIAS) in January 2016. It began simply enough with a pilot entering basic instructions into a computer. They could also use a joy stick to direct the computer with more precise movements. Since that time, it has morphed into an interface called The Matrix which flies Sikorsky S-76 helicopters. Combined with a LIDAR camera, it can take off, land and avoid obstacles. It is so sophisticated that it's like having a co-pilot to plan and fly routes and executes emergency procedures. They now have their sights set on a Black Hawk helicopter.
Flying a helicopter for real isn't easy. There is months of training in a classroom, a simulator and in the air. A pilot must use both hands and feet, all while keeping an eye on the horizon. It's not for the faint of heart. With The Matrix people who have never flown before can fly like a pro, including avoiding other vehicles and all with only 45 minutes of training. The computers are the key. With the technology non experienced people can fly a helicopter as if they were playing a video game. The 'pilots' don't have to figure out the complicated throttle and pedal because they control the flight with a joystick, called interceptors. The user inputs mission changes, like destination changes, into the tablet. The interceptors are used for immediate response like a push in one direction. Basically, the human gives the orders and the computer does it.
The Matrix works with the user actually in the helicopter, but it could work just as well via remote control. The user could be on the ground with the tablet, or in a remote command center. Think of all the possibilities for this – first responders at a fire whom could direct an aircraft to drop liquid on a fire from a safe distance, or police officers using this technology to chase down criminals. This program opens up a whole new world of possibilities. Not just for law enforcement or first responders, either. Think about all the ways this technology could help others.
We all have dreamed of a world of self driving cars, why not dream of self driving, or remote driving, helicopters? We could be inching closer to air taxis, similar to what cabs do on the ground. The same type of technology that determines the distance of a car ride could determine the distance of a flight. People would be able to get places faster and go further distances in a shorter amount of time. It is a win win.
Growing Up Near Nature Turns Children Into Happier Adults, According to a Research Study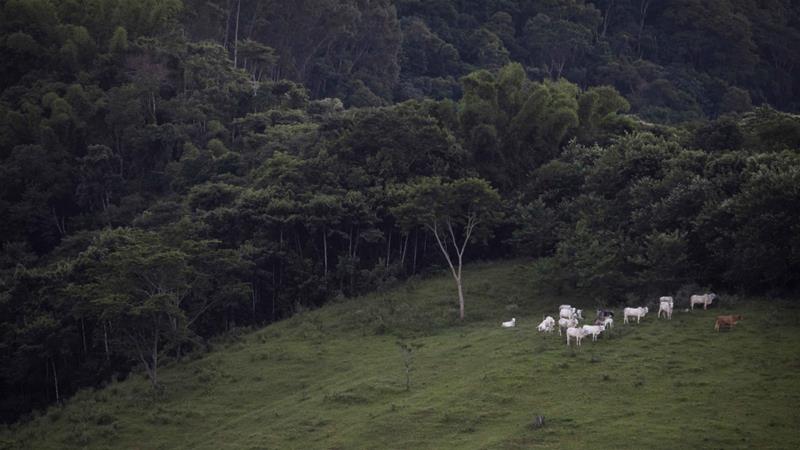 There are lots of different ways to grow up; however, there is a theory that those who grow up more in touch with nature are more likely to be happy as adults. While the reasoning behind this hypothesis was unclear at first, it is now obvious that being close to nature is better for the soul. The night sky is darker, making it easier for people to sleep. The air is cleaner since there isn't as much pollution out in the green areas. Finally, there is something that is claiming about watching the harmony of nature at work. Even though some people might be a bit hesitant to move this far away from civilization, there is now research showing that this kind of environment simply makes people happier.
Of course, people are always going to have their own personal preferences but the results of a recently published research paper are still intriguing. In a research paper that was completed in Denmark, a team of professionals followed close to 1 million people over the course of their childhoods. These were all children that were matched with appropriate controls for the completion of this study. The results of the study showed that the farther away from green children were, the more likely they were to develop a mental illness. Specifically, children who grow up exposed to the lowest levels of green were more than 50 percent more likely to develop mental health issues later in their life. This information was provided by databases kept by the Danish government.
To complete the study, researchers took a look at satellite images of the various parts of Denmark. They used these images to figure out how much green was located around the areas in which these children grew up. Green was used to indicate how much nature was nearby. Specifically, the participants did not have to grow up near a forest to be exposed to a ton of green and be free from mental illness. Simply being close to public parks and green spaces, which might include forests, would be enough.
One interesting finding was that people who were located in a higher socioeconomic class, despite living closer to the city, were still exposed to plenty of parks. This means that they have the ability to protect their children from being exposed to a risk factor of mental health issues, despite living in the city. It should come as no surprise that those who have access to more resources are less likely to develop mental health issues.
On the other hand, even controlling for this important factor, the researchers still showed that more green means a healthier mind and a happier life. The greater the percentage of someone's childhood spent near green spaces, the less likely they are to develop mental health issues as an adult. The researchers suggest that access to green spaces should be increased to allow people to spend more time near nature.
The professionals also say that more research is needed. Even though they found a strong correlation in the study, they also say that correlation does not necessarily increase causation. The results are still strong. People should make every effort to spend more time outdoors near green spaces. The air is cleaner. The mood is calmer. It is healthier for the mind. With these factors considered, it shouldn't come as a surprise that research is now showing that people need to spend more time disconnected from their devices communing with nature. Without a doubt, more parks are needed.